There are hundreds of different credit cards on the market, with some offering fantastic travel perks and others being good for everyday spending. If the latter is what you are looking for, we think that this article will be of use to you.
Going through the myriad of branded credit cards, we came across Best Buy's collaboration with Citi. It offers a member-friendly cashback program and several other advantages.
To help you make the right choice, we have prepared a thorough review of this credit card, discussing the fees/interest, application process, and the features that it offers. Let's get started!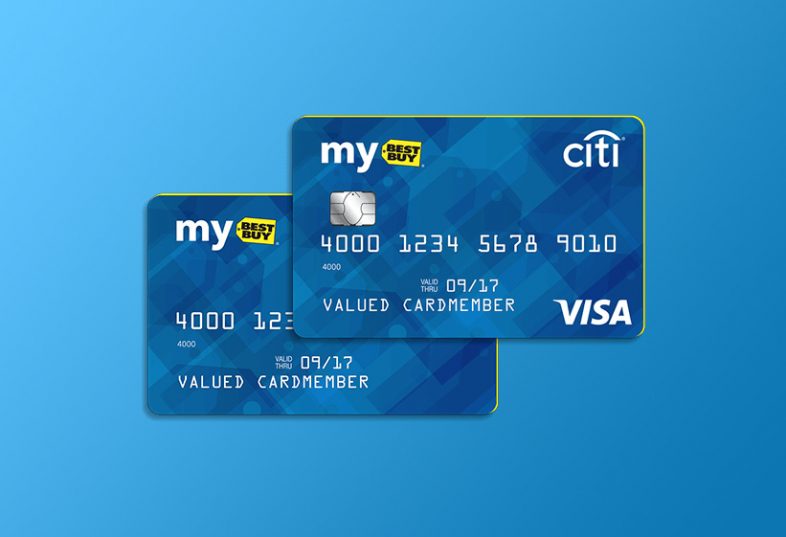 Fees and Interest
The main thing that you may be interested in is the annual percentage rate that is offered by the Best Buy Credit Card. It is set at 10.74% to 27.99% depending on your credit score, as well as what the current market prime rate is.
The cash advance interest rate ranges from 25.99 to 27.99%, while the fee for this service is set at $10 or 5% of the sum, depending on which is greater. This is similar to the balance transfer fee, which is set at $15 or 5%.
One of the main reasons why you will want to apply with a good/excellent credit score is because you will be subjected to paying a $0 annual fee. If your creditworthiness isn't that impressive, it can go up to $59.
If you would like to find out about some credit cards for bad credit, we have a few options to rebuild your credit score.
How To Apply
The application process only takes a few steps and comes in form of an inquiry on the Best Buy official website. Before you decide to try your chances, we suggest that you make sure that you are eligible.
The first requirement is that you are over 18 years old and a permanent US resident/citizen.
The second one is that you have a credit score of over 670, which shouldn't be that difficult to meet. Additionally, you will be asked to submit bank statements and payslips for the past 3 months to provide information on your income and current address.
Once you have applied, it shouldn't take more than a few minutes for the bank to determine whether you fulfill the criteria or not. If you get approved, then the Best Buy Credit Card should be sent to you in a couple of business days.
Features and Benefits
The main reason why we would recommend this credit card to someone who goes shopping on an everyday basis is for the rewards program. Currently, there is a promotion in which you can get 10% in pharmacy and drug store rewards, as well as 5% in whole club purchase rewards.
As for the cashback, you are looking at 3% on gas purchases; 2% for grocery, dining, and restaurant purchases; and 1% on everything else. Keep in mind that there is also an intro bonus offer of 5% cashback for the first $500 spent.
Additionally, you are sure to love the mobile banking app for this credit card. You can check your balance and pay any relevant bills with just a couple of clicks.
Bank Contact Details
As we have mentioned above, Best Buy collaborated with Citibank for this credit card. If you have some additional questions to ask regarding the application process or when you can expect your credit card, it is suitable to contact Citibank directly.
Their physical address is 701 East 60th North Street in Sioux Falls, South Dakota. You can react them on this phone number: 1-800-950-5114; every day 24/7. You can also visit their website for more details.
Final Thoughts
At the end of the day, it all comes down to whether you need a credit card that will support your everyday spending habit. When it comes to friendly cashback programs, this one is quite innovative because of the rewards promotion and because you will be getting cash back on a regular basis.
Note: There are risks involved when applying for and using credit. Consult the bank's terms and conditions page for more information.