Santander Bank has more than 600 North-East branches. The bank offers a variety of savings and checking accounts, with simple conditions for waiving service fees. They are a popular bank with many loyal customers.
On the other hand, Citizens Bank has more than 1,100 branches on the East Coast. It provides a wide variety of banking products and services to keep you on track, as well as financial resources. The GoalTrack Savings plan offers rewards in the form of gift cards for meeting savings targets.
It is clear that both of these banks are respectable in their own regard. However, how do they stack up against each other? Learn more about these banking institutions below.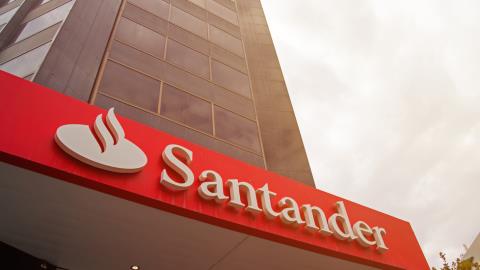 Santander Bank
The Santander Group is a multinational retail and commercial bank company with more than 102 million customers and more than 14,000 branches, which is more than any other bank in the World. Santander is one of the World's top five finance brands.
The Santander Group has been a consortium of leading banks in the UK, continental Europe, and Latin America since its establishment in 1857. It is a community of large, stable financial institutions operating in nine major international markets.
Santander's US branch is federally chartered retail and commercial bank, and one of the country's 25 biggest banks. They are working locally, and they remain covered by FDIC.
Santander Bank is a US-based brick and mortar bank in the northeast. It provides affordable CD and savings account APYs, as well as a full line of financial planning services. It was founded as Sovereign Bank in 1902 and rebranded in October 2013 as Santander.
What Are Its Advantages?
For those looking for a brick-and-mortar experience with a wide variety of banking options such as checking, deposits, C.D.s, and loans, Santander Bank is the right choice.
The Santander Bravo credit card helps you to gain triple points. You can also open a checking account and get fees waived just for monthly use. The Santander Bank has a network of over 2,000 ATMs, with extensive solutions to check overdraft reports.
You can enjoy good APYs on savings deposits over $10,000 with the Santander Bank and have low minimum fees for opening most checking and savings accounts. Finally, you can reach more than 650 branches of retail banking.
Santander bank has four different kinds of account checks. They range from a student account with no charge to an interest-bearing checking account for high-deposit consumers.
Santander Bank has four types of savings and money market accounts. Both Santander Bank's money market and savings accounts are FDIC protected up to a total of $250,000 per depositor, per institution.
If you have to put in savings more than $10,000, then the Santander Money Market accounts are competitive with what they pay with interest. If you're a smaller saver and don't mind online banking, you can receive 40 to 100 times the interest rate provided by the regular Santander Savings Account at several online banks.
It is also easy to avoid fees on all of Santander's savings accounts. They have basic, easy to satisfy criteria, such as maintaining an active checking account.
Citizens Bank
Citi, the World's largest bank, has around 200 million customer accounts and operates in more than 160 countries and jurisdictions. Citi offers a wide variety of financial products and services to individuals, companies, governments, and institutions, including consumer banking and credit, corporate and investment banking, stock brokering, brokerage services, and asset management.
Citibank has countless branches and ATMs all over the world. Yet, it is a bank targeted for those who have savings accounts with substantial balances. The criteria may be too intense for low-balance customers, and the perks may be a little lacking.
Deposit products from Citibank function slightly differently from other banks. You open a "kit" for both, instead of a single checking or savings account.
You'll need daily direct deposits and high balances to hold much of the money you deposit in these accounts. They can end up charging high fees if you don't.
What Are Its Advantages?
Citi checking accounts help you to pay your bills online. You can set up online bill payment right from your Citi account if you're sick of mailing paper checks. This service is free and manages the number of your bills, whether you are setting up a one-time payment or a recurring payment
The Citibank app lets you make mobile deposits. You can access the Citibank app as long as you own an iPhone, iPod Touch, or Android smartphone. You can deposit your checks inside the app from the comfort of your own home by taking a photo of the front/back of the check and following the prompts on your phone.
Conclusion
Now that you've compared both banks, you can better determine which bank is right for you. Where you choose to put your money is important. Therefore, you should learn about potential banking options.