There's no doubt about it. The Kardashians amaze us. It may not always be in the right way, but most of us are usually glued to our screens following their every movement, which is probably why their youngest sister – Kylie Jenner, has turned out to be the entrepreneur she is today.
Forbes ranked kylie Jenner as an American self-made billionaire woman as a result of her cosmetics company. However, one of the most famous products in her beauty line is the Kylie Jenner lipstick that is almost a religiously beloved product.
Seeing such numbers, you would be forgiven to wonder whether the Kylie Jenner Lipstick is really worth all the hype. We are here to find out. We researched the best answer to this question, and in the end, we will give you our verdict. Let's get started.
Packaged Lipstick And Lip Liner
According to Kylie, when she previously used to buy lipstick and lip liner, the two never really matched, and she would be frustrated; now, when she launched her beauty brand, she came up with a lip kit that includes lipstick and lip liner.
Kylie Posie K – Matte Liquid Lip Kit
This is one of the best seller lipsticks in her range of products, and the first thing you will notice about it is that it is a little darker in person than it actually appears on the website. This is a matte lipstick that comes with a matching lip liner.
As per the reviews, it is extremely long-wearing, which means that you can have it on all day long, plus, it is said to be pretty emollient, comfortable and have a silky feel to it which does not make your lips dry out fast.
The Texture Of The Lipstick
Most lipsticks will require you to go over it a few times to look smooth and well colored, but with this Kylie Jenner lipstick, one coat is actually enough.
On the other hand, the lip liner works just like the normal lip liner, and it is a great match for the lipstick.
How Long Does It Stay?
It stays for a long time, according to the reviews, and it can actually last for most of the day, even though the snacks and drinks. It will, however, wear off eventually after doing 3 full meals in a day.
The longest it can actually last is 8 hours or if you have a few drinks. This means that it actually stays on well.
What Colors Are Available?
The lipstick comes in various colors, and each of them comes with its own lip liner, which is a cool and sweet deal.
How Much Does It Retail For?
On the website, this particular lipstick retails for USD 29.00. And it comes with the lip liner attached. There are already more than 319 reviews of this product on the website, giving it a high rating of almost 41/2 stars.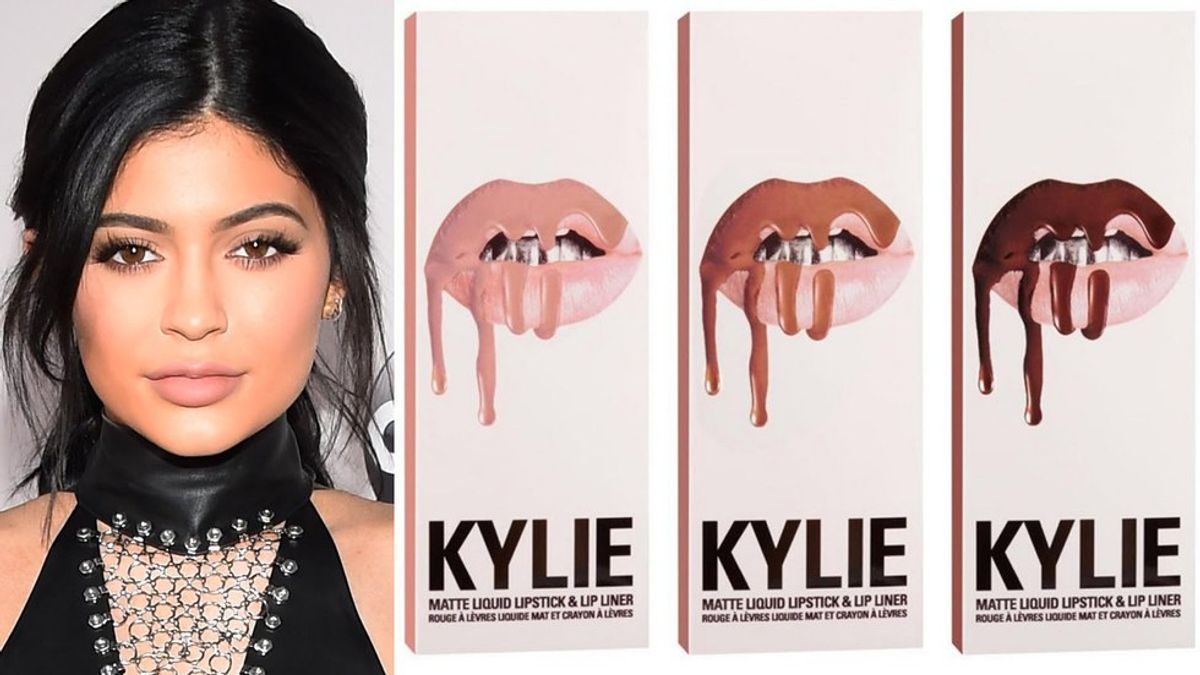 Conclusion
So, is the Kylie Jenner Lipstick worth all the hype? We think so. If you are looking for a matte lipstick that stays on all day long, then you should consider purchasing this particular lipstick we have outlined. Of course, the reviews are mostly positive, and they give the image that this is a high-quality lipstick to use.
The only thing that will put you off is the import duty calculated as per the cost of goods, which is quite a pity as it discourages you from spending too much on the website. But, that aside, if you are looking for a good quality lipstick with lots of positive reviews, give the Kylie Jenner Lipstick a try.