It is always interesting to take a look at the richest people in the world and how they got there. We found that the richest people in the world.
They can count their wealth not in millions but in billions of dollars. Many people would love to stand in the expensive shoes of these people.
Many billionaires around the world started with humble beginnings, while others jumped in and made it. Let's look at how they ended up with more money than they can spend in one lifetime.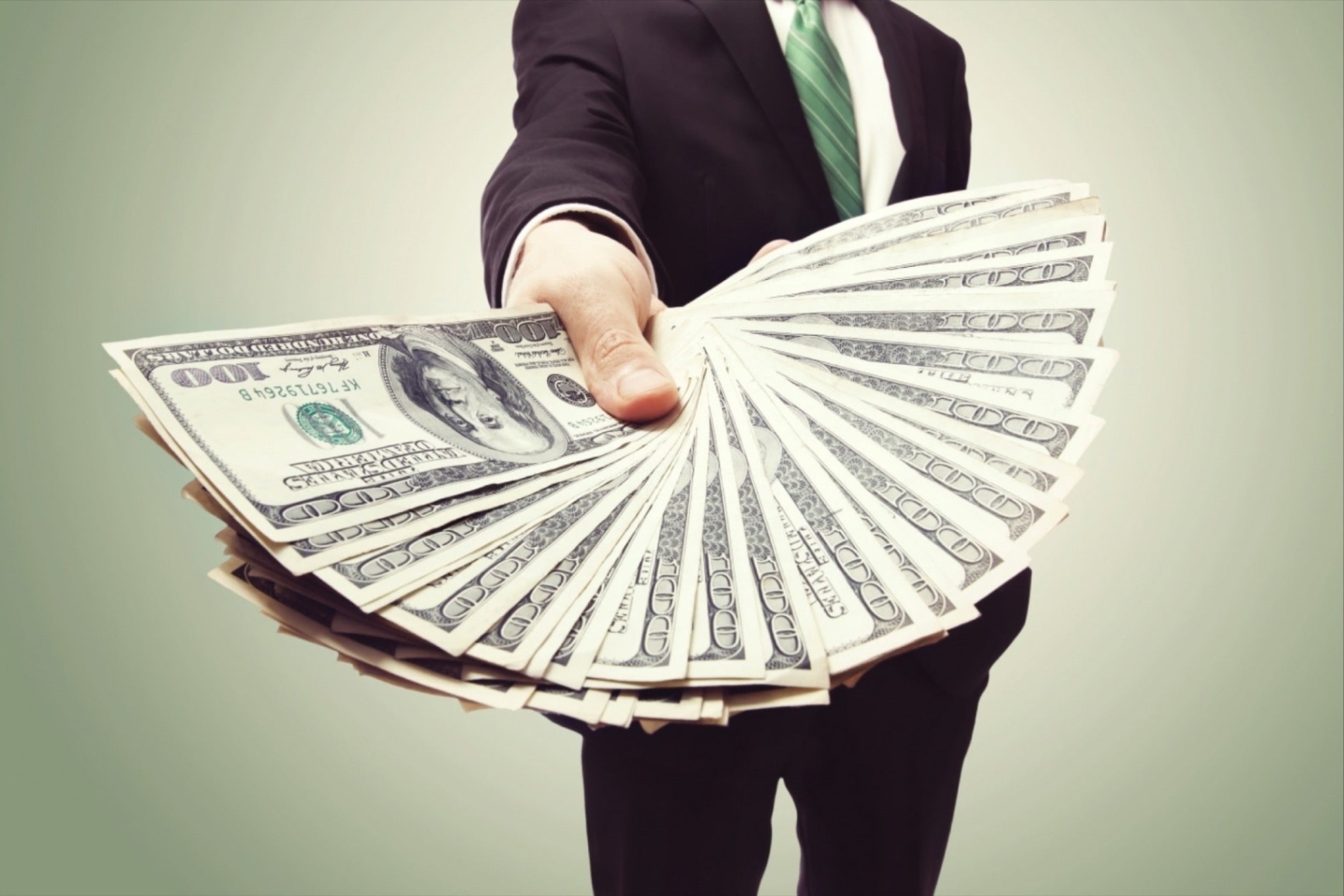 Zhong Shanshan
With a net worth of over $63 billion, the chairman of Chinese water beverage company Nongfu Spring made it good.
He is the founder of this company, as well as a major shareholder of the Beijing Wantai Biological Pharmacy Enterprise.
What made him jump into the list of richest people in the world is that these two companies went public, and their stock prices made him far richer in a very short time.
Michael Bloomberg
Michael Bloomberg is the co-founder and majority holder of Bloomberg LP, a financial and media company located in Manhattan, New York.
Michael Bloomberg is also the CEO of this company, and at the age of 74, he has built quite an empire.
Bloomberg is a very active businessman and just recently added more than 14 billion dollars to his company's wealth to increase its overall worth. With hard work, this billionaire deserves a spot on the richest people in the world list.
Ma Huateng
Ma Huateng is the founder, CEO, and chairman of the largest and most valuable technology and internet companies in Asia.
Ma Huateng is another Asian businessman and entrepreneur who has moved to the list of richest people in the world.
He is one of the most successful business magnates with an estimated worth of over $63 billion.
MacKenzie Scott
After she divorced from Jeff Bezos, MacKenzie received a nice share of around 4% of Jeff Bezos' company, Amazon.
This 4% stake in Amazon was worth around 35 billion dollars, but she has increased that to over $55 billion.
On her own, she is a noteworthy novelist, so she has still been busy since the divorce. This puts her in the third position of the wealthiest woman in the world.
Samuel Robson Walton
As the eldest son of Sam Walton, the billionaire founder of Walmart, Samuel served as chairman of the company for well over 20 years.
He held the position of chairman from 1992 to 2015, when he resigned after running the company for 23 years.
He passed his brother on the list of richest people for a while but then moved back to his previous position. This Walton son currently has an estimated wealth of nearly 62 billion dollars.
Jim Walton
The youngest son of Sam Walton is also a successful businessman in his own right.
Sam is currently the CEO of his own company, Arvest Bank, but he still serves on the board of directors for Walmart.
This company increased his wealth and made him even richer than his eldest brother. With a net worth of over 62 billion dollars, he easily makes the list of richest people.
Alice Walton
In only 5 years, she increased her overall worth from a mere 11 billion dollars to over 64 billion dollars.
This easily placed her on the list of the richest people in the world, and she the second richest woman in the world.
This all came from being an heiress to the Walton fortune, which her father, Sam Walton, left her after he passed away. She even founded her own company, Llama Company, which closed down a few years ago.
Amancio Ortega
Ortega is the founder and former chairman of the clothing and accessories shop known around the world as Zara.
This Spanish businessman and billionaire is only the second richest person in Europe with a net worth of more than $77 billion.
This is even after he lost around 25% of his wealth in recent times. The company Zara is part of the Inditex fashion group that was founded by Ortega.
Sergey Brin
Sergey Brin is one of the co-founders of Google, which started out in a garage with his co-founder Larry Page.
These two founders took the company to heights that made them both some of the richest people in the world in only a few years.
This is just another example of a humble beginning – from nobodies to well-known entrepreneurs who became billionaires. Although he stepped down from the parent company, Alphabet Inc., he is still involved.
Francoise Bettencourt Meyers
This French billionaire heiress is currently the richest woman in the world with a net worth of almost $76 billion.
She is the granddaughter of the founder of the L'Oreal company, Eugène Schueller, and her family still owns 33 percent of the company.
She became the heiress of this company after her mother, who ran the company, passed away in 2017. Francoise Bettencourt Meyers is now the chairwoman of the company and keeps it running.
Larry Page
This co-founder of Google is currently in the number 10 spot on the list of the richest people in the world.
Apart from being one of the owners of the most successful search engine in the world, they also acquired other companies, such as YouTube.
This just increased their weal exponentially. Larry Page is one of those people who make everything he touches turn into well-deserved dollars.
Steve Ballmer
He first served as CEO of Microsoft, then he moved on to become a successful investor and NBA team owner.
Steve Ballmer is currently the owner of the Los Angeles Clippers, which makes him also very famous, not just rich.
That was after he served as the CEO of Microsoft for 4 years. Now, he has an estimated wealth of almost 74 billion dollars according to Forbes. He is also co-founder of the Ballmer Group, which improves economic mobility.
Larry Ellison
Ellison is the co-founder of the Oracle Corporation, and he served as CEO of this company until he resigned in 2014.
This technology company is 39 years old now and employs more than 136,000 people, which makes it a very successful company.
Larry is also the owner of an island in the US that has a population of more than 3,000 people. His fortune increased in the last few years, putting him at a net worth of over $99 billion.
Elon Musk
This industrial designer, engineer, and business magnate was a busy young student before he became the owner of a company.
He co-founded the software company Zip2 with his brother, which was bought from them by Compaq for just over 300 million dollars.
After this, he started SpaceX and invested in Tesla. He also started a list of other companies, including Neuralink and the Boring Company. There are very few people who do not know about Tesla and Elon Musk, as well as his great fortune.
Warren Buffett
This American entrepreneur is a very successful investor, as well as the CEO and chairman of Berkshire Hathaway.
A net worth of more than 99 billion dollars places him in the list of the top 10 wealthiest people in the world.
After his business studies, he started a list of partnerships, including one with his mentor, Benjamin Graham. Many investors around the world look to him for guidance.
Mukesh Ambani
This Indian businessman is currently chairman of a company named Reliance Industries Limited, one of India's most valuable companies.
Mukesh Ambani has been one of the richest people in Asia for many years now.
With around 77 billion dollars of net worth, he has reached the list of the top ten richest people in the world. With a very humble beginning, you can admire this successful businessman.
Mark Zuckerberg
Facebook and Mark Zuckerberg have become household names around the world, which has helped increase his personal wealth into the billions.
This is a true story of a humble beginning, as he started out with this social media app in the dorm room of his university.
While it was meant to be an easy form of communication among students, it eventually became a worldwide means of communication. Today, Facebook is the most popular and valuable social media company in the world.
Bill Gates
Everybody who owns a PC or laptop around the world knows about Bill Gates and the Microsoft operating system.
Bill Gates started out as a student but became one of the best-known entrepreneurs of the microcomputer industry in the 1970s.
The founder of Microsoft was in the number one spot of the richest people in the world for many years. After having a very long and successful career in the computer industry, he is now worth more than $129 billion.
Bernard Arnault
To be one of the richest people on earth is not an easy achievement, but this businessman has certainly accomplished that.
Bernard Arnault is the CEO of the very successful fashion brand company, Louis Vuitton, as well as the Moet Hennessy champagne and cognac manufacturer.
He and his family enjoy a fortune that is estimated at more than $162 billion. In 2019, this businessman and art collector was actually in the number one spot in the world for less than a day.
Jeff Bezos
He was born on January 12, 1964, making him only 57 years old in 2021. This could mean that Jeff Bezos still has many more years of success and innovation to offer.
He is already in the number one spot of the richest people on the planet, with an estimated net worth of more than $188 billion.
This is all because of Amazon, which started as a humble online bookstore. This wealth is by far the highest amount in the world, even after he gave 4% of the company's worth to his ex-wife, MacKenzie Scott. Jeff will step down in 2021.
Summary
There you have it, the 20 richest people around the world, but this list may easily change with so many new entrepreneurs stepping up.
Just take a look at how many young athletes and social media influencers make millions and stay in high-priced mansions around the world.