For so long, cash has been a preferred mode of payment for many people because of its versatility. However, I found carrying money around sort of limiting because it takes up space and is just difficult to manage, especially coins.
This is why I prefer going cashless for most of my transactions as it is more flexible, accessible, and convenient. For many people, the best option is to pay using a credit card. These cards are attractive payment methods because it offers a range of benefits and perks.
For purchases and balance transfers, the Bankwest Breeze Credit Card by Mastercard is a great choice because of its notable features and offerings. This article talks about what this card has to offer and how you can get it.
Breeze Mastercard Features
Breeze Mastercard Benefits and Risks
Breeze Mastercard Fees
Getting a Breeze Mastercard
Managing the Breeze Mastercard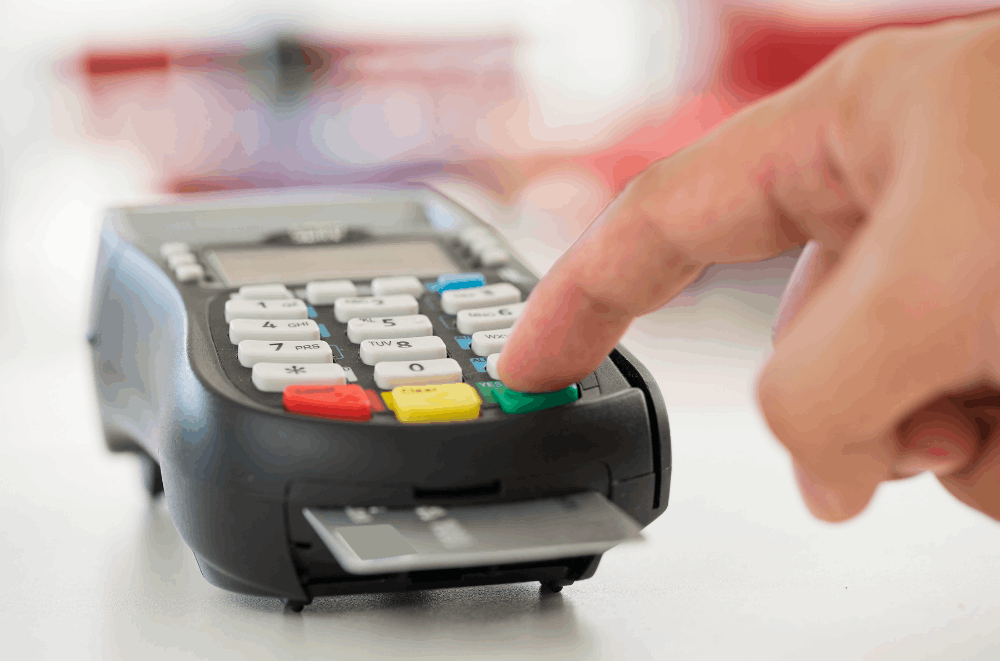 Breeze Mastercard Features
The Bankwest Breeze Mastercard is designed to be used for consumers' daily needs including all kinds of purchases. I can enjoy low rates for purchases to minimize the interest I pay.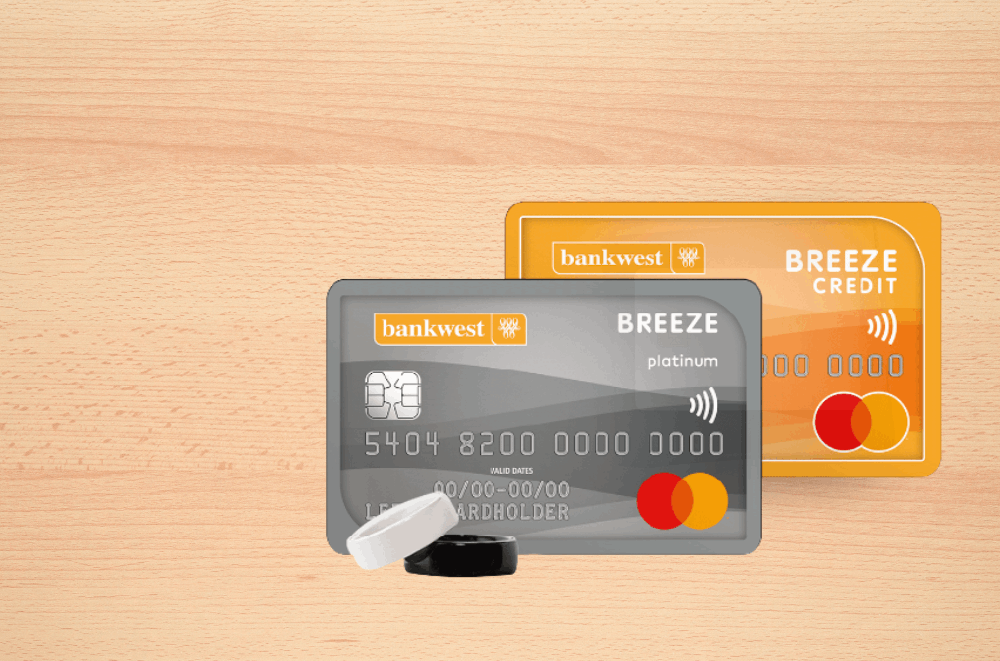 One of the strongest suits of the Breeze Mastercard is that it offers an introductory promotional rate, which applies a 0% per annum rate for 15 months whenever I make purchases. After this promo period, the rate goes back to the normal annual purchase rate (APR).
Aside from this, Bankwest offers an interest-free period on purchases for 55 days. To qualify for this offer, I need to pay the entire closing balance on my current statement by the due date. It is important to always check the qualifications before expecting an interest-free period.
Another thing that I find attractive about this card is its promotional offer for balance transfers. I can enjoy 0% APR for balance transfers. During this period, I also do not have to pay a balance fee for my transactions.
Additional Features
Credit cards are designed for cashless transactions but they can also assist me in streamlining my debts. I can transfer my debt from a higher-interest account to the Breeze Mastercard, which offers more reasonable rates.
A balance transfer feature is a common offering for credit cards, however, I can say that Bankwest's offer is a preferable choice because it lets me transfer up to 95% of my approved credit limit.
I want to highlight that the bank does not accept balance transfers from any Bankwest credit cards. In fact, it only accepts Australian-issued credit or store cards that are not issued by the issuing bank of Breeze Mastercard.
Breeze Mastercard Benefits and Risks
The Breeze Mastercard comes in two types: Classic or Platinum. These offer different rates, but both offer the same valuable features. The card comes with a wide variety of consumer protection and convenience benefits that make owning this card worthwhile.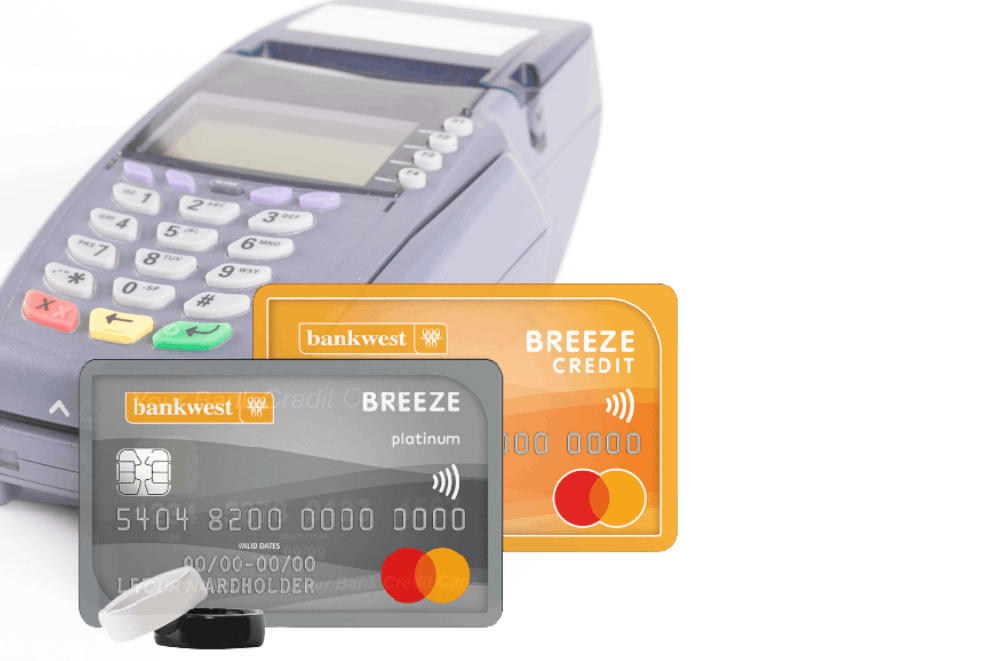 One of them is the availability of digital cards that can be used with Apple Pay or Google Pay for accessibility. This way, I can make payments without bringing the actual card.
I can also take advantage of the Bankwest Halo payment ring. Just like the digital card feature, the payment ring seeks to help consumers like me make contactless payments without the plastic. With this ring, I can make payments just by bringing it to the point-of-sale terminal.
Lastly, I can have my card instantly locked in case of suspicious activities. I can do this by using the online banking or mobile banking platforms. I can also give Bankwest a call. The good news is, this is just a temporary lock, so I can resume using my card as normal after addressing any issues.
Breeze Mastercard Fees
Credit cards, whether from Bankwest or any other bank, always come with risks and responsibilities. One of the most common is the responsibility to pay the fees and charges applicable to the card. Before getting this card, it is important to fully understand what each fee and charge means.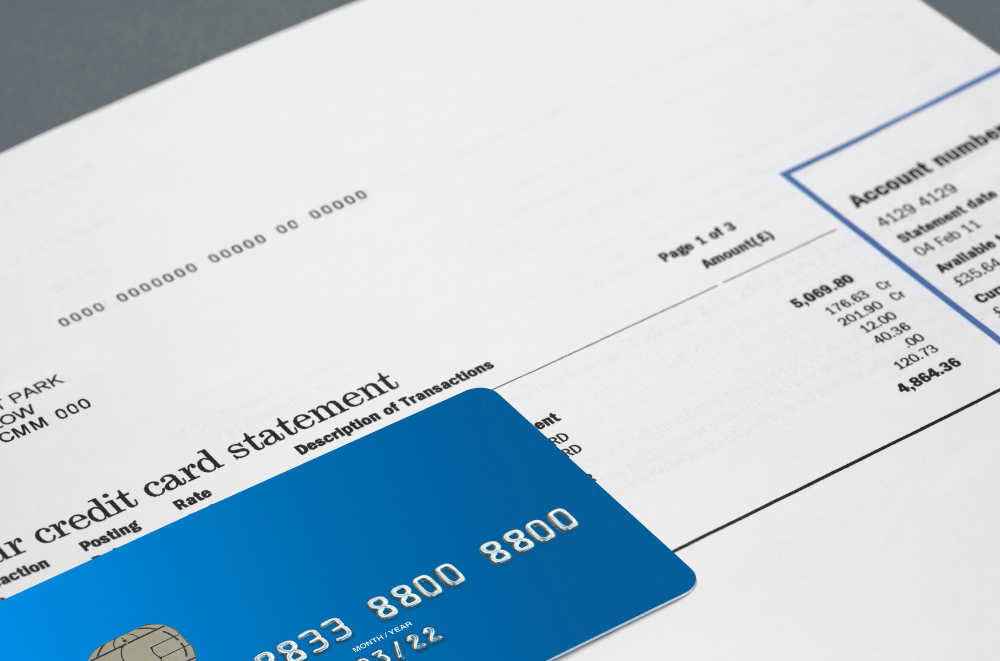 Having a full grasp of what the promos entail is vital as such offers tend to have qualifications and eligibilities. For this particular card, it is necessary to take note of the promotional period for interest-free, as well as 0% purchase and balance transfer offers.
Using this card responsibly is essential, too. Make sure to pay dues on time, whether aiming for the minimum monthly amount or the full outstanding balance.
Breeze Mastercard Fees
In order to fully enjoy the benefits and privileges afforded to me by the Breeze Mastercard, staying on top of monthly fees has been a priority of mine.
Not only do I avoid paying unwanted interest, but it also helps me stay on track of my budget and financial goals. What's more, getting to know the different credit card fees lets me be more knowledgeable in handling my transactions and finances. Below are the fees and rates for the Breeze cards.
Annual Fee (Breeze Classic Mastercard) – $0 annual fee for the first year, $49 thereafter
Annual Fee (Breeze Platinum Mastercard) – $0 annual fee for the first year, $69 thereafter
APR for Purchases and Balance Transfers – 9.90%
APR for Cash Advances – 21.99%
Introductory Balance Transfer Rate – 0% for 15 months
Introductory Balance Transfer Fee – 0%
Cash Advance Fee – 2% of the transaction amount or $4 (whichever is higher)
Foreign Transaction Fee (Breeze Classic Mastercard) – 2.95% of the transaction amount
Foreign Transaction Fee (Breeze Platinum Mastercard) – Fee waived
Minimum Repayment – 2% of the closing balance or $20 (whichever is higher)
Late Payment Administrative Fee – $25 every statement period
Getting a Breeze Mastercard
Applying for a Breeze Mastercard is made more convenient than ever. Breeze allows both Bankwest and non-Bankwest customers to apply for a card online, making it a Breeze (pun intended).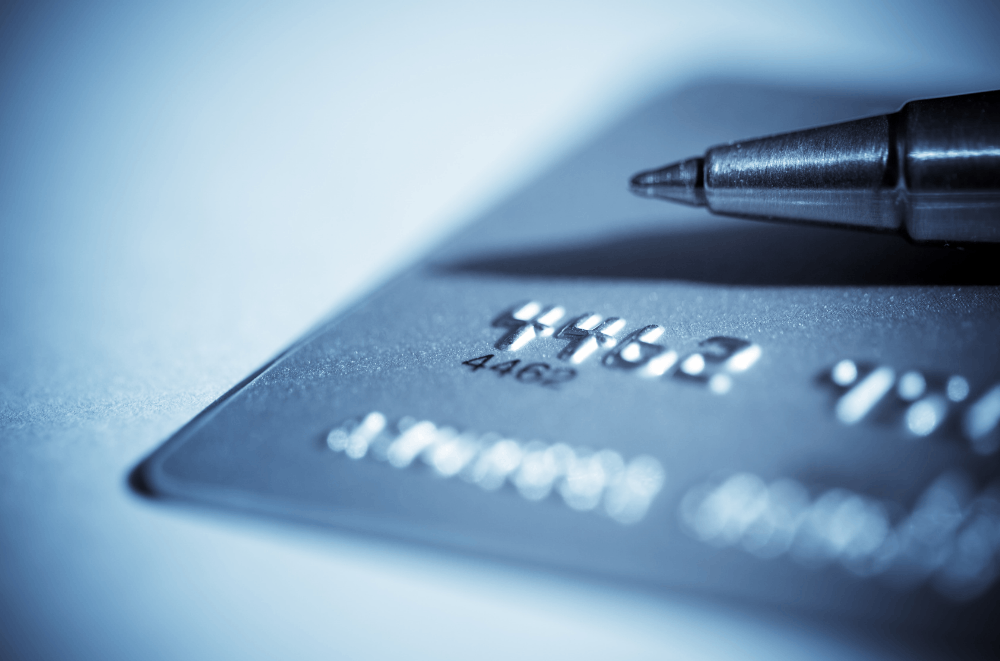 Since I am not a Breeze customer yet, I opted to start a new application. I answered the online application form found on their website, and provided the bank with my personal information such as my name, email address, date of birth, address and income and employment information.
Once Bankwest assessed my application, they let me know if I qualified for either the Breeze Classic Mastercard or the Breeze Platinum Mastercard.
The minimum credit limit of the Classic option is $1,000 while the Breeze Platinum Mastercard comes with a minimum of $6,000.
Eligibility and Requirements
To successfully apply for the Breeze Mastercard, interested applicants should be over the age of 18 and a permanent resident in Australia. In addition to these, I also needed to have a regular annual income of over $15,000 to qualify for a credit card.
The application required me to have two primary types of identification on hand. This can either be my driver's license, passport or Medicare card. On top of this, I also needed to provide proof that shows my employment information such as my employer contact numbers and contract details.
Other documents to have on hand should Bankwest require them include the original of one of my photo ID documents or two of my non-photo ID documents as well as documents that show my income, expenses, assets, loans and other credit cards.
Managing the Breeze Mastercard
What I like about the Breeze Mastercard is that I can use it right away without having to wait for the physical card to come my way. All I needed to do was to activate the card or payment ring of my choice and handle these all from the Bankwest mobile app.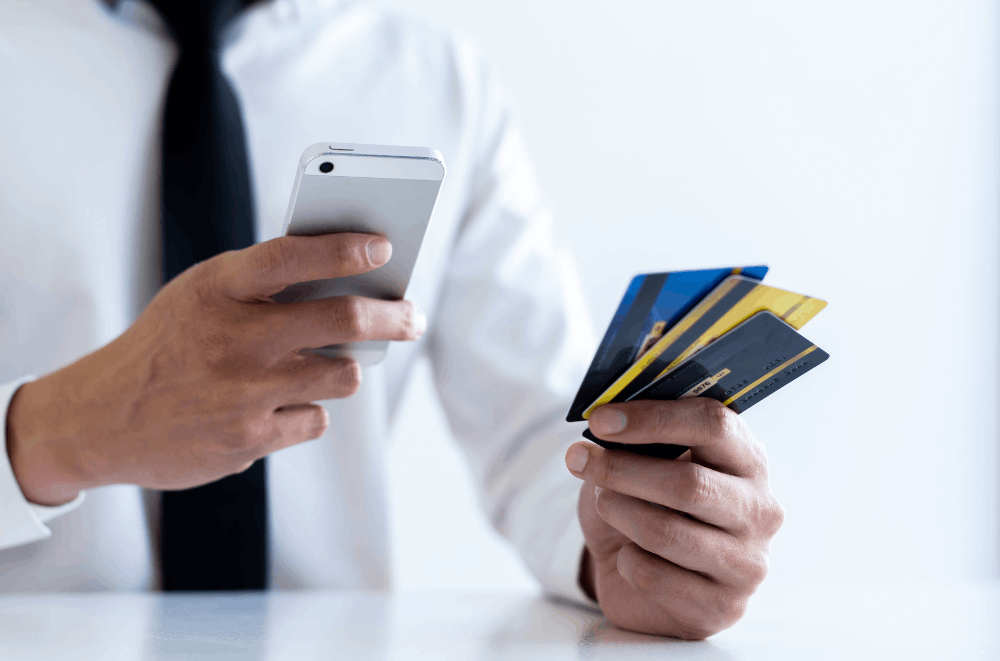 I find the Bankwest mobile app greatly helpful in managing my transactions and finances. Apart from seeing my balance and transactions, the app also allows me to make payments with ease. I can also add a layer of protection by locking my card and even copying my card details.
The Bankwest app is available for download via the App Store for iOS users while Android users can get it on the Google Play Store.
I can talk with agents in real-time using the app and even set up customized alerts for due dates and other important details.
Getting in Touch with the Bank
For assistance from Bankwest, I can call them 24/7 at 13-17-19. I can also message them on the Bankwest app or through its online banking channel.
Meanwhile, individuals can also reach them at their registered headquarters at Bankwest, 300 Murray Street, Perth, WA, 6000, Australia.
Closing Thoughts
Having a credit card that not only offers accessibility and convenience but also protection and a wide variety of perks is a great thing in a cashless world. With the Breeze Mastercard, I am confident that I can make purchases without hassle and take advantage of what the bank has to offer with ease.
Disclaimer: There are risks involved when applying for and using credit products. Ensure you consult the bank's terms and conditions page before agreeing to anything.