Going cashless has been a big trend over the past few years, especially with the convenience and accessibility it provides for day-to-day needs. With a reliable card, I discovered that I no longer have to worry about bringing large amounts of cash with me at all times.
The thing about credit cards is that they can carry high rates depending on the provider or lender. Because of this, many individuals shy away from getting a card, even if it can make their lives significantly easier. This is where the St.George Vertigo Credit Card comes in.
The St.George Vertigo Credit Card is an ideal choice for everyday spends. With a low-interest rate on purchases and other benefits, this proves to be one of the better offerings on the market. Learn more about this card today by reading on.
Get To Know The St.George Vertigo Credit Card
Benefits That Come With The St.George Vertigo Credit Card
Fees And Charges Of The St.George Vertigo Credit Card
Applying For A St.George Vertigo Credit Card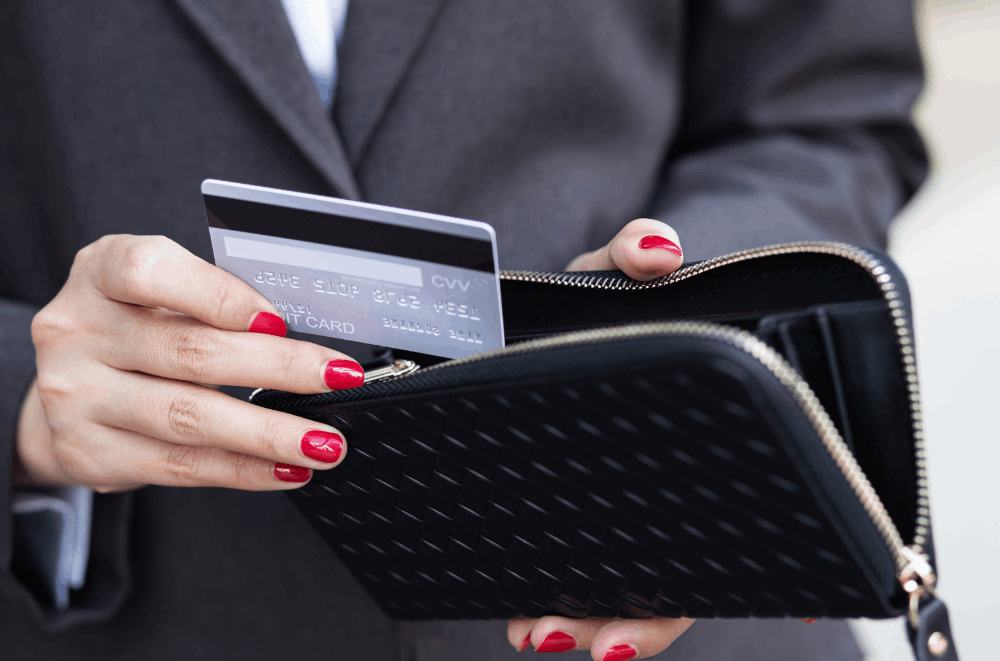 Get To Know The St.George Vertigo Credit Card
The St.George Vertigo Credit Card comes with a low-interest rate on purchases and an equally low annual card fee. I even enjoy having no annual card fee for the first year, saving me as much as $55 as part of the bank's introductory offer.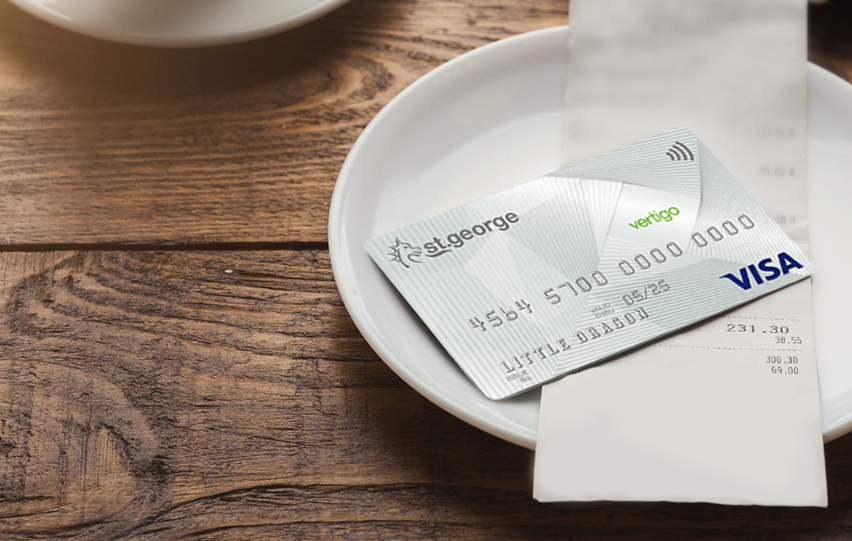 I particularly appreciate the low interest rate provided on purchases, especially for bigger purchases. This gives me the peace of mind I need knowing I would not incur high fees should I encounter any roadblocks that make it challenging for me to pay off my purchases in full each month.
Alongside these offers is one of the St.George Vertigo's Credit Card biggest flex. This credit product offers 0% interest on balance transfers for 30 months as part of its promotional period for new cards and balance transfers made at card application. After this, the rate reverts to the original.
To complement the initial offerings that I have mentioned, the St.George Vertigo Credit Card extends up to 55 days of the interest-free period. Not only does this give me more time to pay for my purchases, but it also allows me to steer clear from paying interest charges.
Who The Card Is For
Based on what I have mentioned above, I think it is safe to say that the St.George Vertigo Credit Card is designed for everyday consumers. This includes addressing the needs of individuals who use their cards for different types of purchases, including big-ticket items.
I personally use my St.George Vertigo credit card for everyday purchases such as grocery items and even for my online spending. Despite using these at different terminals and online, I feel confident and safe knowing that it comes with fraud monitoring and other modes of protection.
Benefits That Come With The St.George Vertigo Credit Card
There are other benefits to owning a St.George Vertigo Credit Card. Apart from the aforementioned features above, I find that this credit product is ideal for helping me manage small amounts of money and being a more responsible cardholder.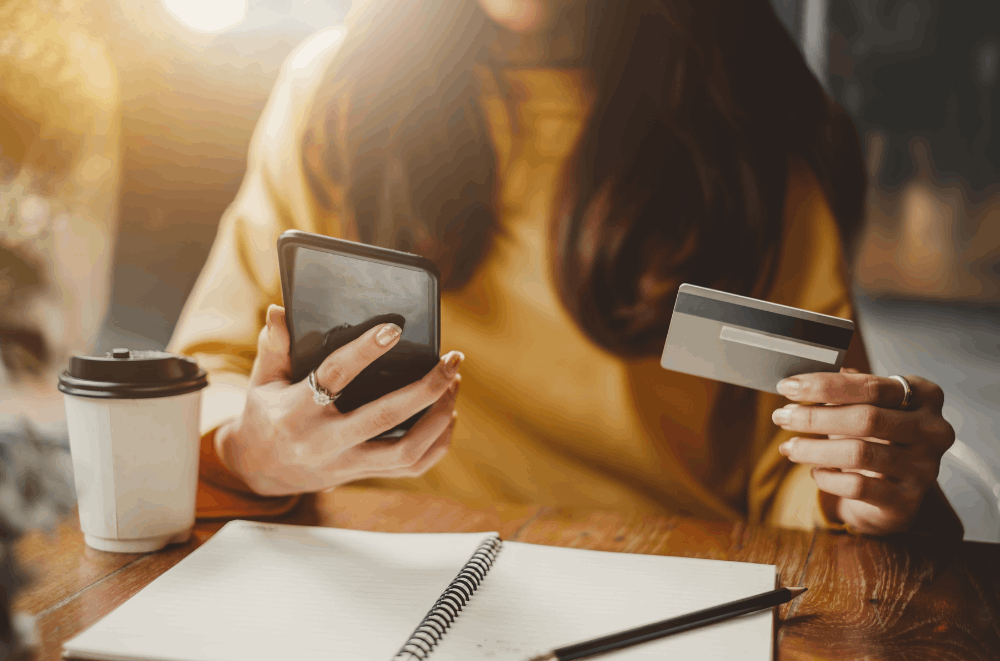 The minimum credit limit for this credit card is $500. For those like me who are not exactly comfortable or adept at managing large amounts of money, I feel that this is a great starting amount for beginners. This ensures that I spend within my means and I prove more capable of handling my finances better.
The beauty of owning a St.George Vertigo Credit Card is that I have the option to add a second cardholder, provided they are aged 16 and up without any charge. Plus, should I opt for this, I can easily monitor all transactions and pay for these purchases using my account.
With the card powered by Visa, there are also other special privileges that I can enjoy. I can even personalize this to suit my own needs and preferences. These include discounts and special offers on events and experiences, items such as accessories and jewelry, car rentals and tours, and many others.
A Different Perspective On The St.George Vertigo Credit Card
Many people might say that the St.George Vertigo Credit Card offers a lower minimum credit limit compared to other credit products on the market. While this is true, I believe that the bank does this for a reason – to keep individuals spending within their means.
I also want to point out that there are other benefits that come with the St.George Vertigo Credit Card. It provides low-interest rates, and purchases do not mean that it is just a basic credit product.
It gave me access to the My Offers Hub, a digital place where I can find special offers and discounts to eligible St.George credit and debit cardholders alike. Some of the offers that I found here include gift cards and hotel accommodations, and bookings.
Fees And Charges Of The St.George Vertigo Credit Card
There are specific fees that come with owning a St.George Vertigo Credit Card. To help me keep enjoying and experiencing the benefits provided by the card, I must always pay these fees, if any applies to my monthly bill.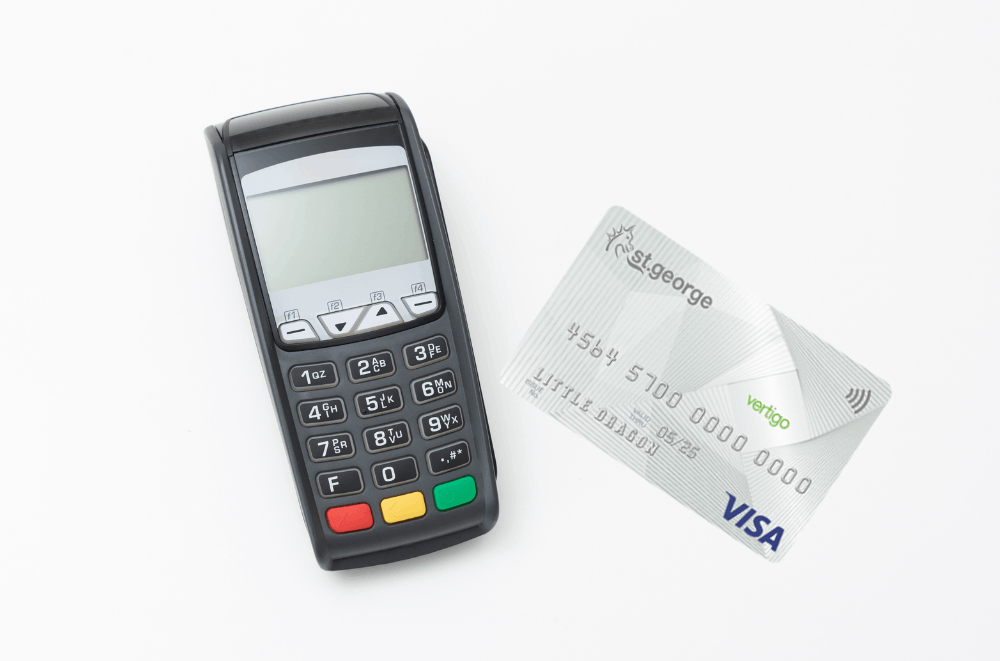 Learning about the various rates and charges that come with my credit card is part of taking an active role in keeping my finances and transactions in check. By reviewing this before applying for a credit card, I know what to expect when I get my card. Below are these corresponding fees.
Annual Card Fee – $55 after the first year
APR for Purchases – 13.99% variable interest rate
APR for Cash Advances – 21.49%
Balance Transfer Interest Rate – 0% for 30 months; reverts to 21.49% after the promotional period.
Cash Advance Fee – 2% of the amount advanced (minimum of $2.50 and up to a maximum of $150 per transaction).
Foreign Transaction Fee – 3% of the Australian dollar value.
Late Payment Fee – $15
Dishonor Fee – $9
Being A Responsible Card Owner
I find that being a responsible cardholder goes beyond staying within my means and my credit limit. This also entails knowing when my repayments are due and constantly tracking my account and transactions to keep tabs on my finances.
Besides keeping in mind the up to 55 days interest-free period that comes with my St.George Vertigo Credit Card, I find that I also need to remember the minimum repayments required by the bank to prevent being charged.
For the St.George Vertigo Credit Card, I found out that the minimum repayment required of me is 2% of the outstanding closing balance or $10, whichever is higher. However, I usually prefer paying in full to avoid being charged any interest at all.
Applying For A St.George Vertigo Credit Card
Applying for the St.George Vertigo Credit Card is a breeze. I found that I can apply through the bank's website and fill out the online application form provided. The application form takes 20 minutes to fill, but this can be faster for existing St.George customers.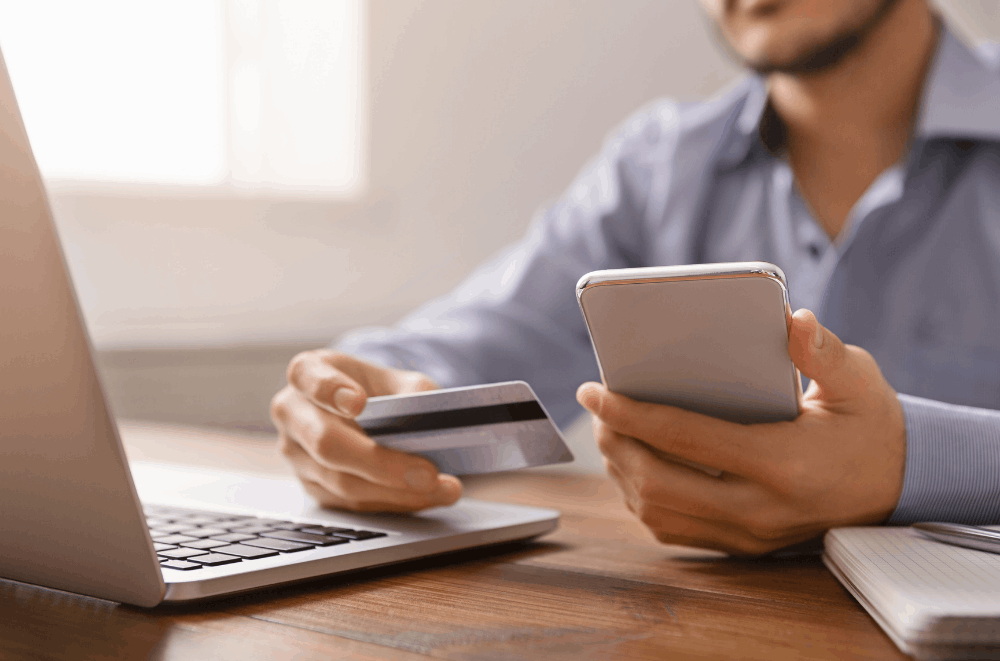 The online application on their website required me to provide my personal details such as my name, date of birth, email address, address and residential status, contact number, and the like. I also answered questions regarding my employment and assets and liabilities.
After filling out the application form, I just needed to provide my proof of identification, details surrounding my income and employment, my current financial commitments, and verify my financials online by uploading the required documents.
Once the bank verifies and approves my credit card application, I will be given a minimum credit limit of $500. This can increase depending on my creditworthiness and other deciding factors that St.George takes into account.
Eligibility Requirements And Qualifications
Before handing in an application for the credit card, I checked out the eligibility requirements and qualifications set out by the bank. In this case, I needed to be aged 18 and up and be an Australian citizen. Alternatively, I can qualify for the card provided I have a permanent residency visa. Both of these options entail that I should have a residential address in Australia.
On top of these requirements, I needed to have a regular, verifiable source income to show that I can pay for my transactions. Some of the documents required by the bank include prepping the current debts that I have, such as loans, mortgages, and other cards. I also prepared my payslips and bank statements from the last three months and a list of my regular monthly expenses.
For more information on this credit card, I find that I can reach them through their phone number at 13-33-3- from 8 am to 8 pm from Mondays through Saturdays. I can also make an appointment with them at their head office located at Two International Towers, 200 Barangaroo Ave., Barangaroo NSW 2000.
The Takeaway
The St.George Vertigo Credit Card is a great companion for my everyday needs. With its low-interest rate, introductory offers, and superior card protection, I feel safe using this credit product, knowing that I can make transactions with ease every single time.
Disclaimer: There are risks involved when applying for and using credit products. Ensure you consult the bank's terms and conditions page before agreeing to anything.