I have always emphasised the need to have a reliable credit card in hand. I find that this is particularly helpful for shopping not only for purchasing big-ticket items, but it also allows me to spread my repayments in more manageable terms.
One of the cards that I have discovered to stay true to its claims is the Argos Credit Card. Not only does it let me shop at Argos, Habitat, and other partner establishments, it also provides me flexible payment terms that aid in building my credit and securing my financial future.
For individuals who are also interested in getting an Argos Card for themselves, look no further. This credit card guide will give a more in-depth look at what the card has to offer, how one can apply for this card, and more. Read on to learn more about this card.
Get to Know the Argos Credit Card
Perks and Privileges of an Argos Credit Card
Applying for an Argos Credit Card
Fees and Charges of an Argos Credit Card
Managing an Argos Credit Card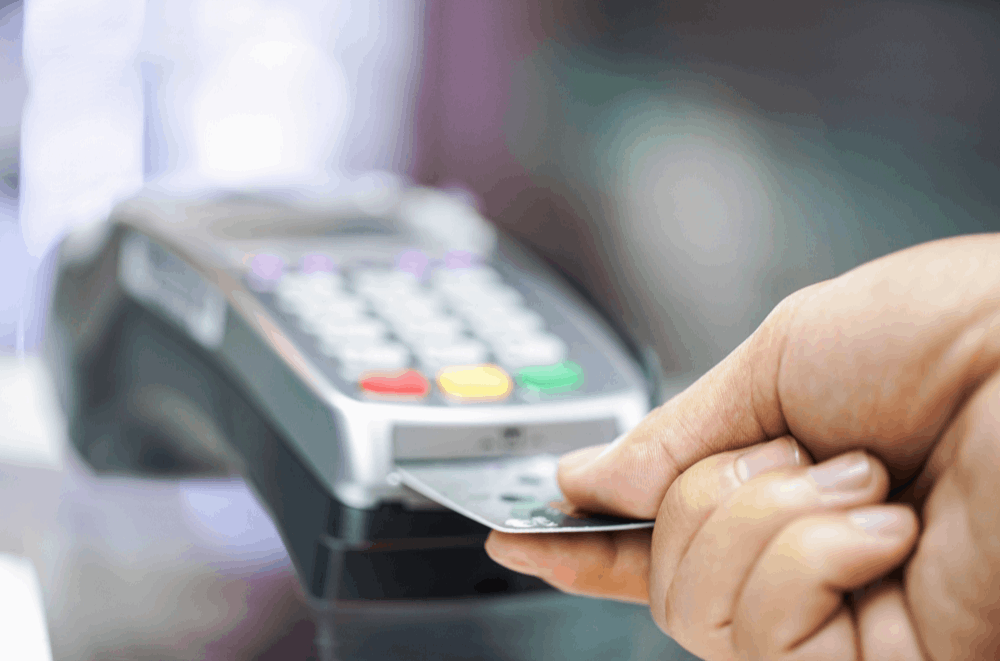 Get to Know the Argos Credit Card
An Argos Card is a type of credit product that provides cardholders with a credit limit and allows them to make purchases from partner establishments from Argos, Habitat, and Sainsbury's.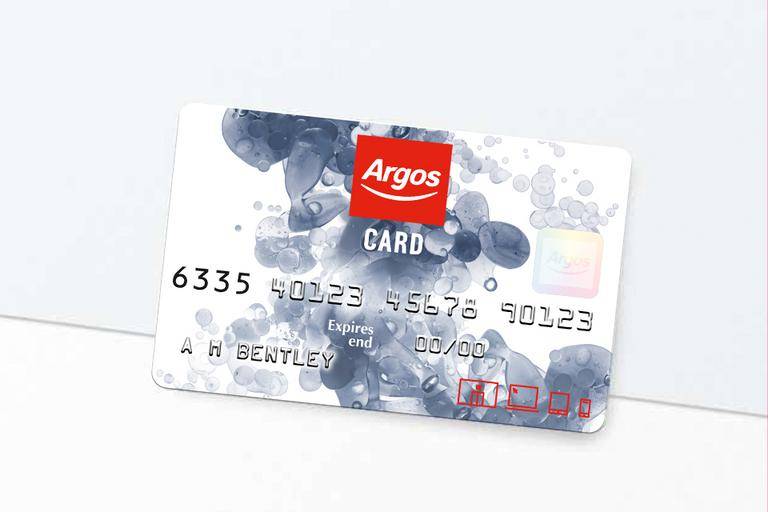 It is considered a store card which means that individuals can only use their cards at participating stores.
An Argos Card lets cardholders like me enjoy flexible payment plans, allowing me to pay the borrowed amount for a longer period of time.
Depending on the purchases that I have made, I can use my Argos credit card like a regular credit card or via an Argos card credit plan, giving me even more choices.
How an Argos Card Works
An Argos Card works in two ways. Like a regular credit card of sorts, cardholders like me can use the card to shop in-store or online at Argos and Sainsbury's stores similar to any other credit card. If I pay my total balance once I get my statement, I will not be charged interest.
Meanwhile, the Argos Card also works by providing me and other cardholders with a credit plan that works with our finances. This means that I can spread the cost of my purchases provided over 3, 6, or 12 months provided I spend more than £50 when I shop at Argos and Habitat.
The credit plan gives me the option to essentially borrow the money for free, just as long as I pay back the whole balance or amount by my chosen timeframe.
Perks and Privileges of an Argos Credit Card
One of the main highlights that I find is unique to the Argos Card is having the capacity to choose what credit plan I can use before I check out. This means that I can add items to my cart and once I have finished shopping, I can decide what credit plan works for me.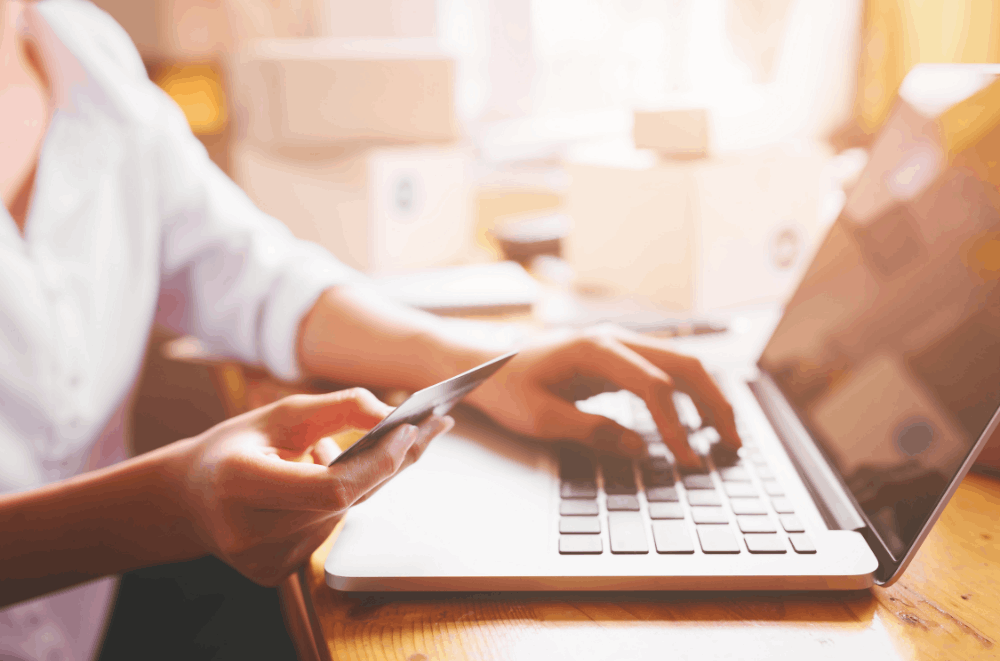 There are Special Offers and Standard credit plans available from Argos. The Special Offer credit plans provide me with a longer time to pay for some of the most popular and in-demand products from Argos, such as jewellery, televisions, computers, furniture, and appliances.
Standard Credit plans, on the other hand, include Normal Credit for when I spend under £50, three months credit for when I spend over £50, and six months credit for spends over £99.
The best part is that I do not have to pay any interest as long as I pay the full balance by the end of the plan.
Other Benefits Offered by the Card
The Argos Card also gives special offer plans on a number of its products. For example, I have up to 12 months to pay on selected TVs, Samsung Galaxy buds with the Argos Card, and other selected Samsung products such as mobile devices and accessories.
I also have up to 12 months to pay for select large kitchen appliances, garden furniture, and more. These can be availed through the Buy Now, Pay Later plan.
Also known as the Argos Card credit plan, this helps me spread the cost of payments over a set period.
Applying for an Argos Credit Card
There are a number of ways to apply for an Argos Card, especially for those who are in need of store credit in the future or a reliable credit plan right away. Individuals can apply for a card when checking out while shopping, apply in-store, or even apply online through the Argos website.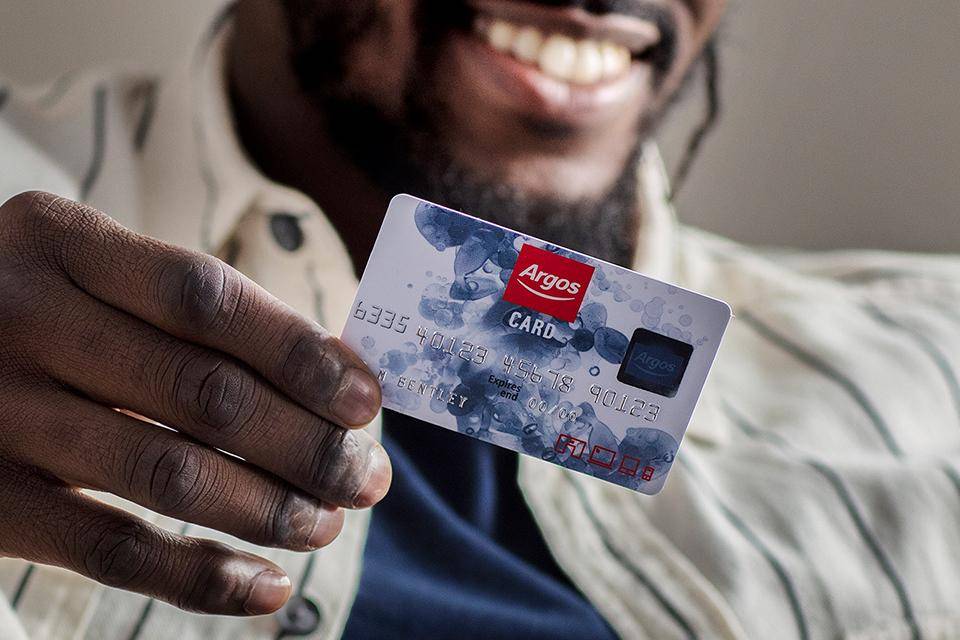 I opted for the latter and applied online. This method sends out my card within 10 days, allowing me to shop both online and in-store. To start my application, I chose the 'Apply today, shop later' option.
Argos will conduct a credit check which will take around 10 minutes and it will give prospective cardholders a decision on whether or not they will be approved for an Argos Card. This credit check will not affect the applicant's credit rating.
The online application required me to provide personal details such as my name, date of birth, marital status, number of dependents, email address, mobile phone number. Another section required information on where I live, as well as financial details regarding mortgages, my salary, and employment information.
Requirements and Qualifications
Individuals aged 18 and over are eligible to apply for an Argos credit card. Moreover, this card only accepts applications from people who have been residents of the United Kingdom for at least one year. Providing residence details for the past two years is essential.
In addition to these requirements, Argos requires applicants to have the necessary bank details on hand. This will allow the bank to conduct a background and credit check on the applicant.
If Argos approves the applicant for an Argos credit card, they will be given a credit limit based on the information provided and their creditworthiness. This credit limit can vary from one person to another and may be subject to the bank's discretion. Cardholders can ask Argos to increase or lower their credit limit at any given time.
Fees and Charges of an Argos Credit Card
There are certain fees and charges that come with owning an Argos credit card. In order for a cardholder to keep enjoying the benefits offered, individuals need to be mindful of what these rates are.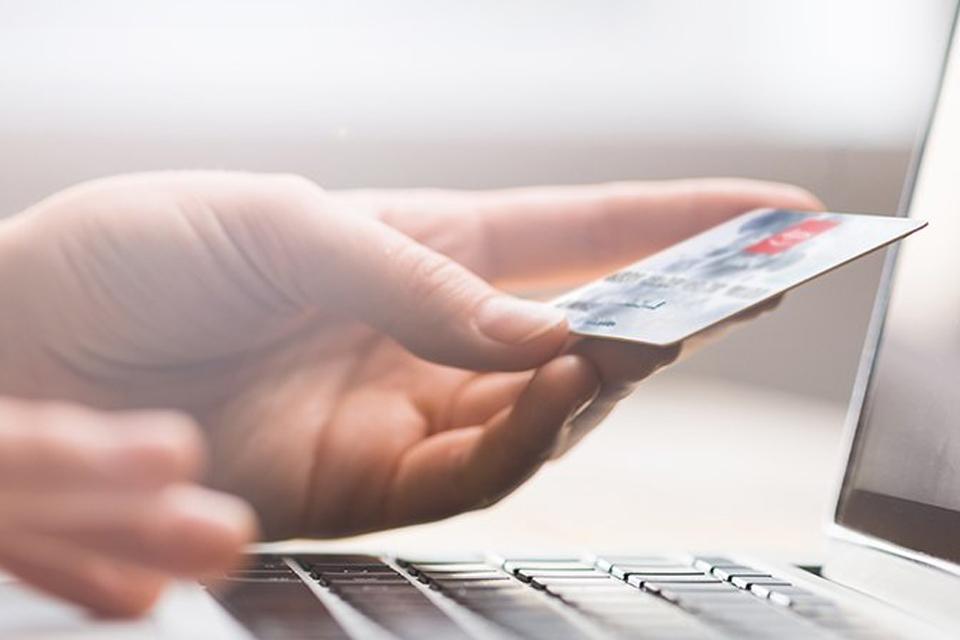 One of the best ways to reduce or avoid interest charges entirely is to pay back the total amount owed. This way, charges won't be carried over and wo'nt pile on the following month. Below are the fees and charges of the Argos Card.
APR – representative variable APR of 34.9% (can range from 29.9% for those with Normal Credit to 39.9%)
Over Limit Fee – £12
Late Payment Fee – £12
Copy Statement Fee – £5
What to Remember When Handling an Argos Credit Card
Cardholders need to stay up-to-date with their respective accounts. Doing so allows them to save their credit rating rather than damaging it. To prevent damaging credit ratings, I advise individuals to always pay in full and on time.
In handling the Argos Card, be sure to read through the terms and conditions of the bank and the usage of the card to see what purchases qualify, and by extension, the possible charges that could be levied on them.
Managing an Argos Credit Card
Managing transactions and payments for the Argos credit card are easier now that I can make payments wherever I may be, even when I am on the go. Argos has a dedicated mobile application that I can use to manage my chosen credit plans, view statements, make payments, set up notifications, and more.
Called the My Argos Card, the Argos mobile app can be downloaded on the App Store for iOS users and the Google Play Store for Android users. I can also store my debit card inside the app to make hassle-free payments in the future.
This is also where I can request to update my credit limit, personalise credit plans, and even see more offers and benefits that are exclusive to Argos Card users.
Alternatively, I can also check and manage my account from my computer. I can simply log in online and set up direct debit payments and more.
Bank Address and Contact Information
Argos Limited works with the Argos Card Lender, the Home Retail Group Card Services, to provide credit to qualified individuals.
To know more about the Argos Card, individuals can make an appointment at the registered address of Home Retail Group Card Services Limited at 489-499 Avebury Boulevard, Milton Keynes, Buckinghamshire MK9 2NW.
Meanwhile, I find that individuals can also call Argos directly at 03458 400 700 from 8 am to 6 pm from Mondays to Saturdays and 10 am to 6 pm on Sundays.
The Bottom Line
Spreading the cost of purchases over a certain amount of time is the highlight of the Argos credit card, alongside its special product offers. With this guide, individuals who are interested in applying for this credit product will have a more detailed outlook of what to expect when getting the card.
Disclaimer: There are risks involved when applying for and using credit products. Ensure you consult the bank's terms and conditions page before agreeing to anything.