The title 'Sheikh' is often used as an honorific designation for the chief of a tribe or a member of a royal family from the Middle East. However, I learned that this can also mean other things, such as elders, Muslim religious scholars, or the most honorable or revered.
It is no secret that the Arab peninsula is one of the richest in the world, with its large oil reserves and wealthy families living in the area. Because of this, I find it unsurprising that the Middle East is home to some of the richest sheikhs in the world. Take a look at seven of these sheikhs today.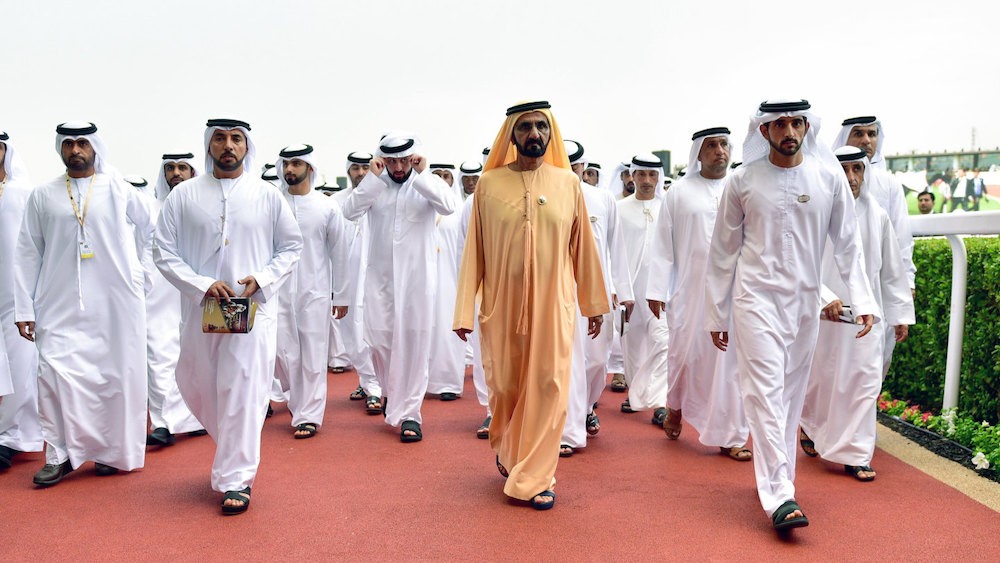 8. Suhail Salim Bahwan – Oman – $2.3 billion
Suhail Salim Bahwan has a net worth of $2.3 billion. As the founder of the Suhail Bahwan Group, the majority of his wealth comes from his company which primarily deals in automobiles, construction, fertilizers, and healthcare. It is considered one of the largest conglomerates in Oman.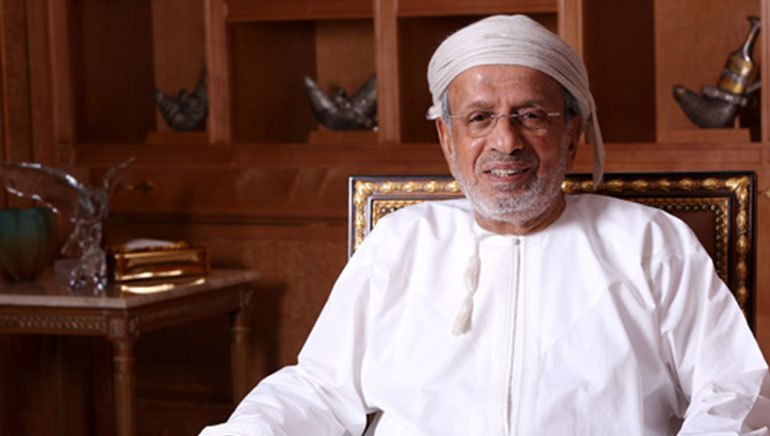 What is inspiring to me is that Bahwan worked hard to get to where he is today and started from humble beginnings. He started as a trader at a young age with one dhow (ship) from his father, traveling between Oman and India. Late, he set up shop with his brother Saud, where they traded fishing nets and construction equipment.
Born around 1938/1939, Bahwan still serves as the chairman of the Suhail Bahwan Group. Bahwan also owns car dealerships in the country and has since secured licenses for the likes of Seiko and Toshiba. Today, the Bahwan International Group also includes telecommunications, electronics, home appliances, foodstuff, and others.
7. Hamad bin Khalifa Al Thani – Qatar – $2.4 billion
Hamad bin Khalifa Al Thani ruled Qatar from 1995 to 2013 as its Emir after waging a coup against his father in 1995. Considered a progressive leader in his own right, Al Thani established the Qatar Investment Authority (QIA) to help manage the rich oil and gas reserves of the country.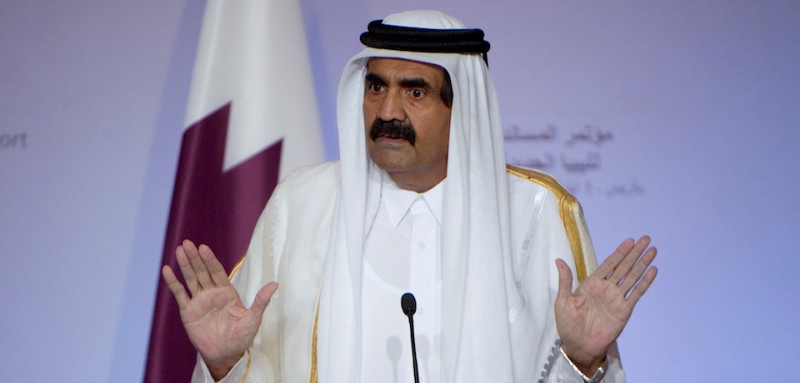 Under his name, the QIA managed to invest over $100 billion in Barclays Bank, Harrods, Heathrow Airport, Paris Saint-Germain F.C., Volkswagen, and many others. He even bought Harrod's later on for $2 billion through the QIA.
Al Thani was also the first to establish Al Jazeera, the first Arab global news. With his many accomplishments and investments, one would think that he is all work and no play. Thankfully, it appears that Al Thani knows how to enjoy his time, cruising the seas on Al Miqrab, one of the world's largest yachts.
6. Emir Tamim bin Hamad Al Thani – Qatar – $2.5 billion
The crown ruler of Qatar, has been on the throne since 2013 after his father abdicated. Because of this, and the renouncement of his older brother's claim to the throne, Al Thani became one of the youngest monarchs to reign in the countries of the Persian Gulf.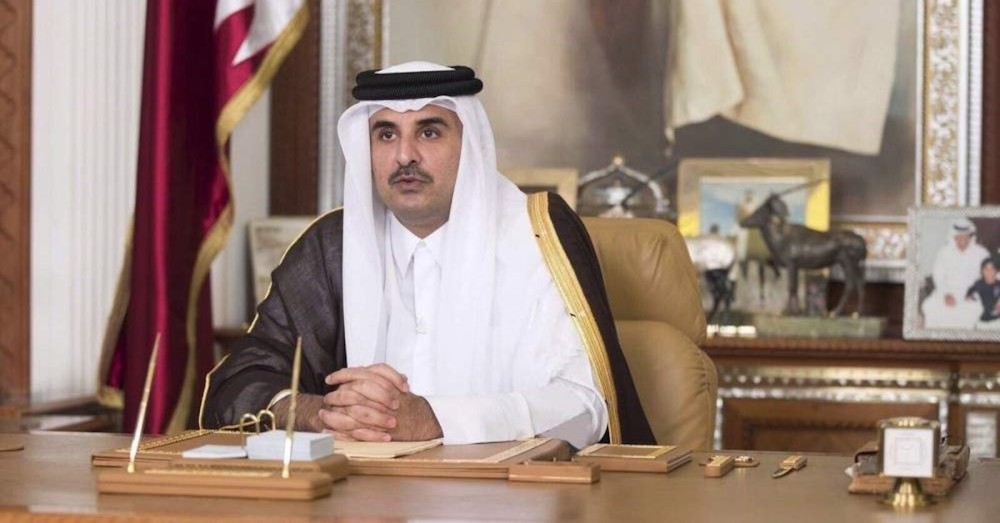 Sheikh Al Thani has a net worth of around $2.5 billion. He heads the Qatar Investment Authority (QIA) board of investors and is a key figure in expanding the wealth of Qatar and its investors. His wealth comes from this as well as from QIA investment in Barclays Bank, Harrods, and Sainsbury's.
Apart from this, I found it quite impressive that the Qatar Investment Authority also owns Qatar Holding LLC and has affiliations and associations with the Qatar National Bank, Qatar Islamic Bank, Qatar Sports Investments, and many others. It also owns shares from automotive groups such as Porsche and Volkswagen.
5. Abdulla bin Ahmad Al Ghurair – United Arab Emirates – $2.8 billion
Most of this sheikh's profit comes from Mashreqbank and Al Ghurair Investment. Al Ghurair first founded the bank in 1967 and it is now considered one of the leading banks in the whole of the United Arab Emirates. He has since stepped down as its chairman but is still a board member of the company.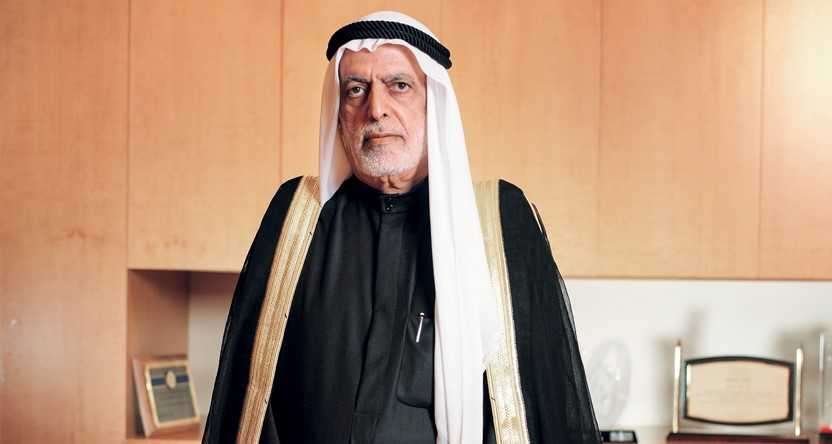 Al Ghurair is known to be a part of one of the more prominent business families in the Emirates. Besides the aforementioned ventures, Al Ghurair, and his holding company also hold stakes in real estate, construction, and food, with his Jenan brand selling pasta.
Al Ghurair dabbles in construction and it is no small feat: his construction company helped build and establish the impressive Dubai Metro. What's more, his company is also renowned for being involved in making the exterior cladding of the Burj Khalifa, the world's tallest building.
4. Majid Al Futtaim – United Arab Emirates – $3.8 billion
Sheikh Majid Al Futtaim dabbles in retail and entertainment, having founded Majid Al Futtaim Holding (MAF) in 1992. Because of his success in the field, Al Futtaim is now worth around $3.8 billion.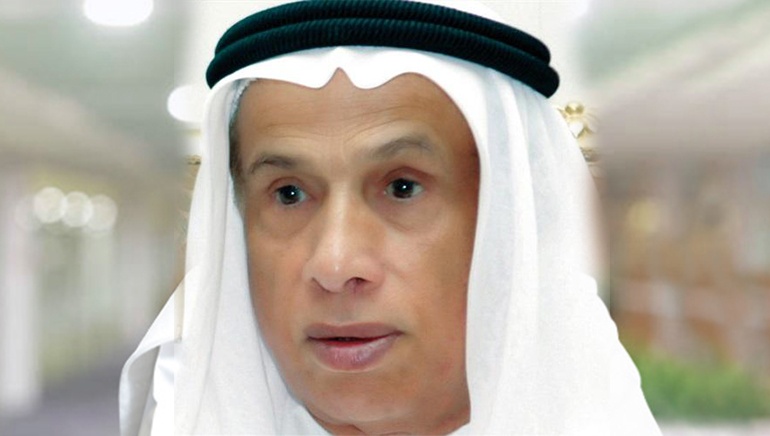 His company owns various properties, such as the Mall of the Emirates. What I find great about this is that the mall itself is home to an indoor ski slope, making it possible for people to get this one-of-a-kind experience even while just visiting. Al Futtaim's company also owns the Mall of Egypt.
In total, however, MAF has properties totaling 13 hotels and 26 malls. Moreover, Al Futtaim's company has also gained exclusive rights and licenses to operate hypermarkets for Carrefour in various parts of Central Asia, the Middle East, and North America.
3. Mohammed bin Rashid Al Maktoum – Prime Minister of UAE and Emir Sheikh of Dubai – United Arab Emirates – $14 billion
This current ruler of Dubai, as well as the current Vice President and Prime Minister of the United Arab Emirates, is a multibillionaire. Most of Al Maktoum's wealth comes from real estate and he paved the way for Dubai to grow and prosper with various real estate projects and developments.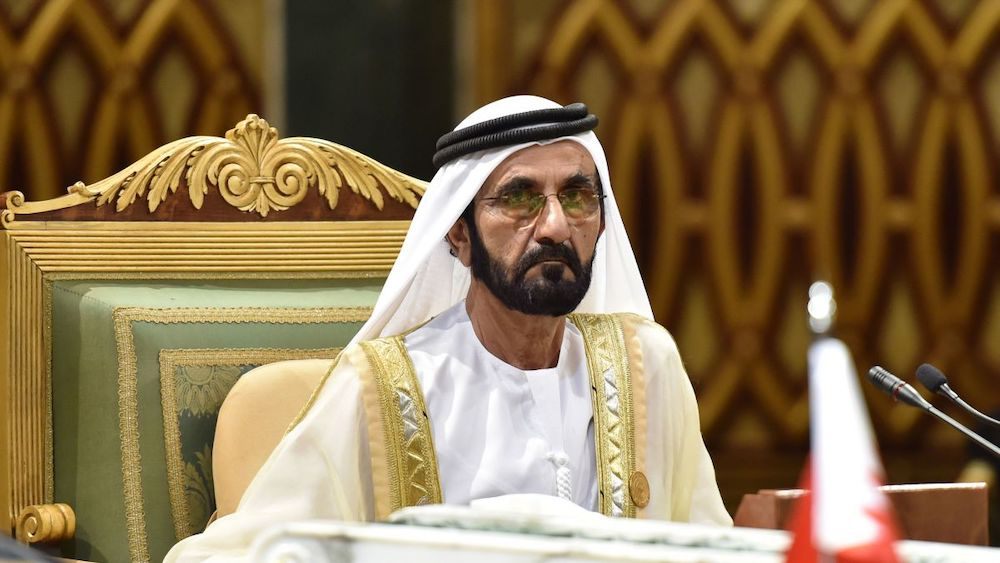 His company, Dubai Holding, is responsible for the launch of other companies such as DP World, Emirates Airline, and the Jumeirah Group. His company is also responsible for the establishment of the Burj Khalifa.
He launched his company, Dubai World, in 2006 which holds assets and investments and has shares in countries like South Africa, the United States, and the United Kingdom. Dubai World and Dubai Holding have a wide reach across telecommunications sectors, real estate and properties, business parks, and hospitality ventures.
2. Khalifa bin Zayed Al Nahyan – President of the UAE and Emir of Abu Dhabi – $15 billion
The President of the United Arab Emirates is the richest in the whole of the UAE. Part of his responsibility is to manage the sovereign wealth fund of the country valued at around $830 billion. Most of Al Nahyan's wealth reportedly comes from the rich oil reserves of the emirate: amounting to 97.8 billion barrels.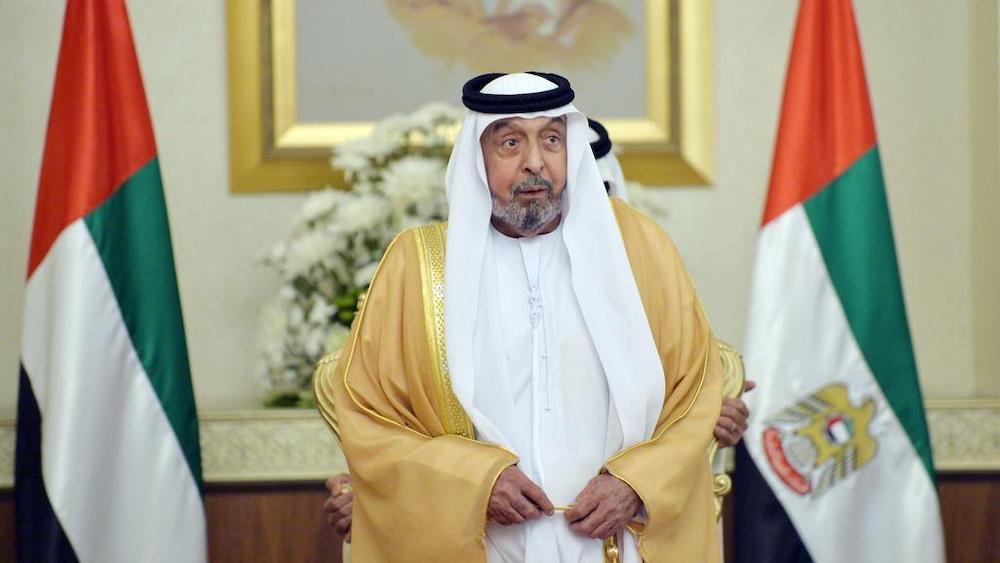 I have read that the combined fortune of the Al Nahyan family is around $150 billion. Of this, it was found in the Panama Papers that he owns luxury properties worth $2.3 billion in London, while his brother owns Manchester City FC.
His properties in London include a nine-story luxury apartment in Kensington, an office block in Berkeley Square House, and a mid-century building in Mayfair. The building in Mayfair is home to high-end brands such as Hermes. He also owns a house in Mayfair and 16 Berkeley Square which is home to Annabel's, a popular celebrity hangout and party place.
1. Salman bin Abdulaziz Al Saud – King of Saudi Arabia – $18 billion
Last but certainly not least on this list is no other than the King of Saudi Arabia, Salman bin Abdulaziz Al Saud with a net worth of around $18 billion. It does not surprise me in the least that this ruler is the richest on this list, given that the country has the world's largest oil deposit reserves.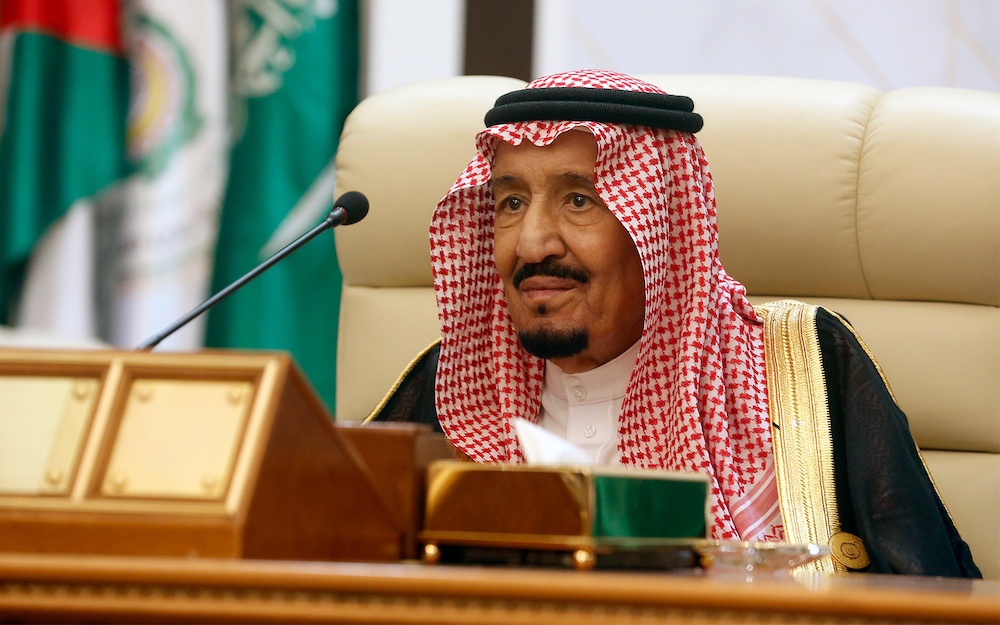 As mentioned, his wealth mainly comes from the natural gas and petroleum reserves from its holdings in Saudi Aramco, with the company reportedly valued at over $2 trillion as of 2018. He also owns shares from the Saudi Research and Marketing group as well as a media group.
Al Saud was also implicated in the Panama Papers, with the leak revealing he has properties in central London, with the sheik taking out loans around $34 million for mortgages of the said properties. He also has a home in Switzerland. It seems to me that this sheikh knows not only how to grow his wealth, but also how to spend it.
The Bottom Line
From what I have seen, the richest sheikhs in the world are truly fitting of their title. With their wealth and investments, it is not surprising for these leaders, politicians, and businessmen to live a life of luxury, especially with the abundance of oil reserves in the region.
From establishing a modern-day renaissance of development in Dubai, to outfitting the tallest building in the world, to inheriting the title of king within their country's monarchy, these sheikhs have amassed enormous fortunes.