A few hundred dollars spent every year for car maintenance is perfectly understandable for car owners and enthusiasts if I want to keep my car in good working condition. Purchasing a brand-new car can also cost upwards of tens of thousands for the functional and affordable options.
The thing is, some people in Dubai spend a crazy amount of money on insane vehicles that suit their fancies. Want to find out what these cars are, how much they cost, and who owns them? Check out the list below.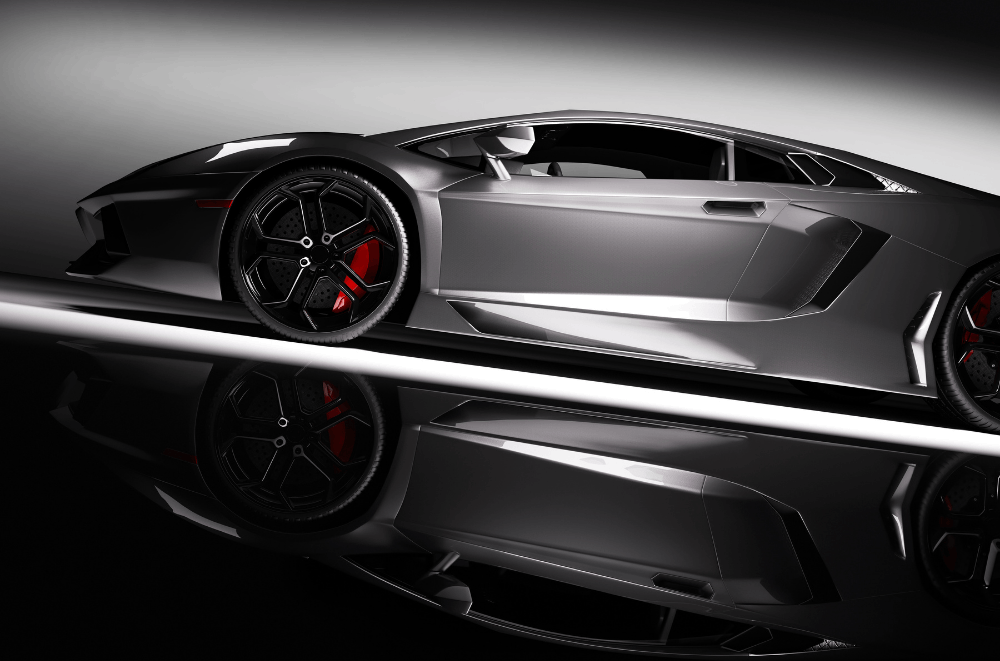 Bugatti Veyron Pur Sang Edition
Let me start with the Bugatti Veyron Pur Sang Edition, which cost around $1.6 million (€1.4 million) when it was released in 2007. There were only five units made. I find this edition definitely special because it does not have any finishing coating.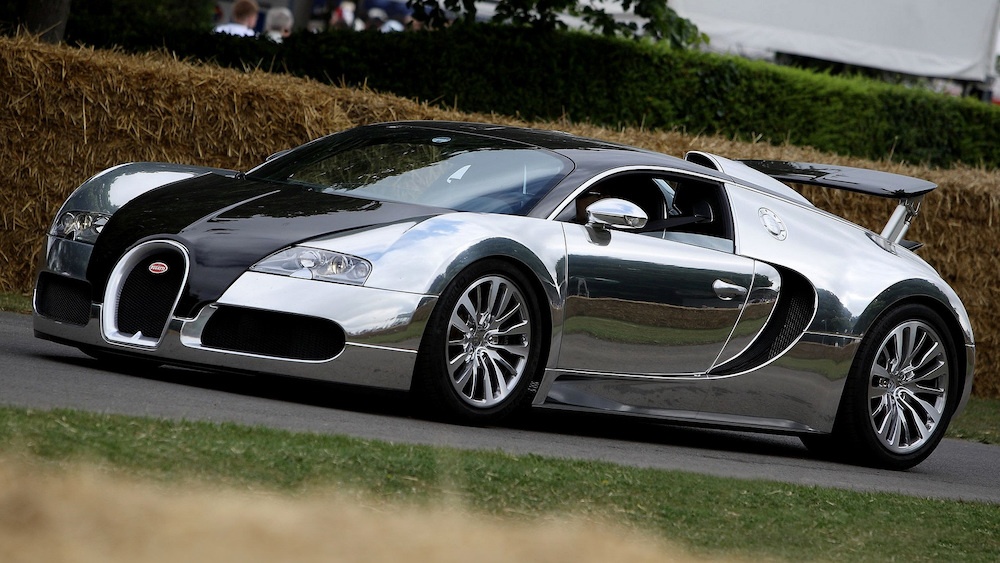 Instead, I can easily see just how expertly crafted its carbon fiber and aluminum body is. Thanks to its sturdy materials and excellent build, this mode may seem naked, but it is certainly not vulnerable.
Normally, Veyrons have a W16 cylinder engine with a total of 64 valves. It is powered by four turbochargers and has a capacity of 7,993 ccs. A center in France can only mount its Michelin PAX run-flat tires.
Bugatti Veyron
The Bugatti Veyron is shaping up to take a few spots on this list, and this is thanks to its excellent car-marking that combines form and function, the base edition. The next entry is the Veyron base edition. At the time of its release, this car sold for $1.9 million when new.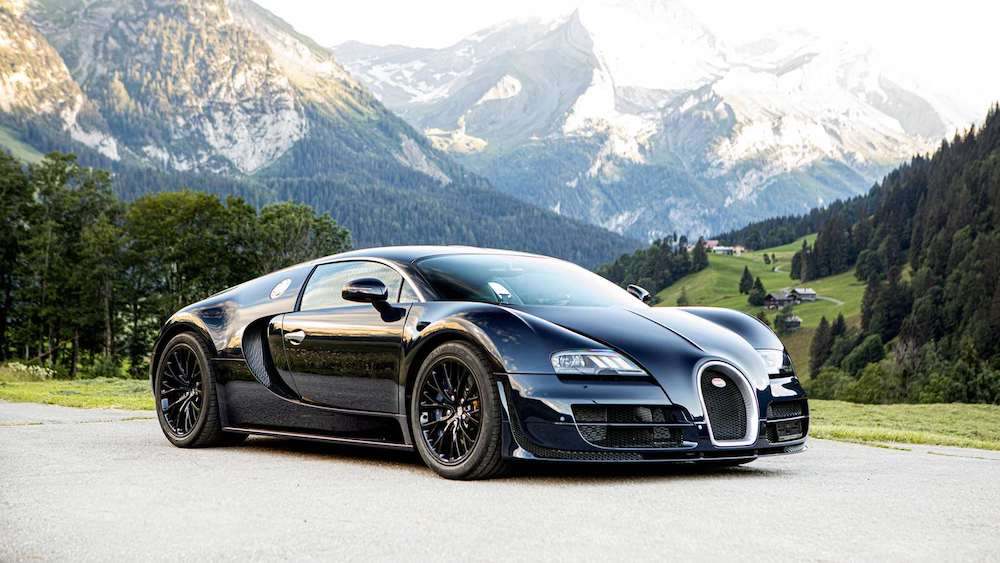 However, I expect that these cars cost more today, especially as they are no longer in production. This model comes in different special editions such as the pureblood or Pur Sang and Grand Sport Editions that have their own extraordinary features.
Dubai's Police Force drives this car, and you will be surprised to know that this is not the only type of designer car designated to Dubai's finest.
Aston Martin One-77
Next is the Aston Martin One-77. This $1,800,000 (£1,150,000)-car is used by none other than Dubai's detectives. That's right. Let me point out that the Emirate's Police Force uses luxury cars just like James Bond.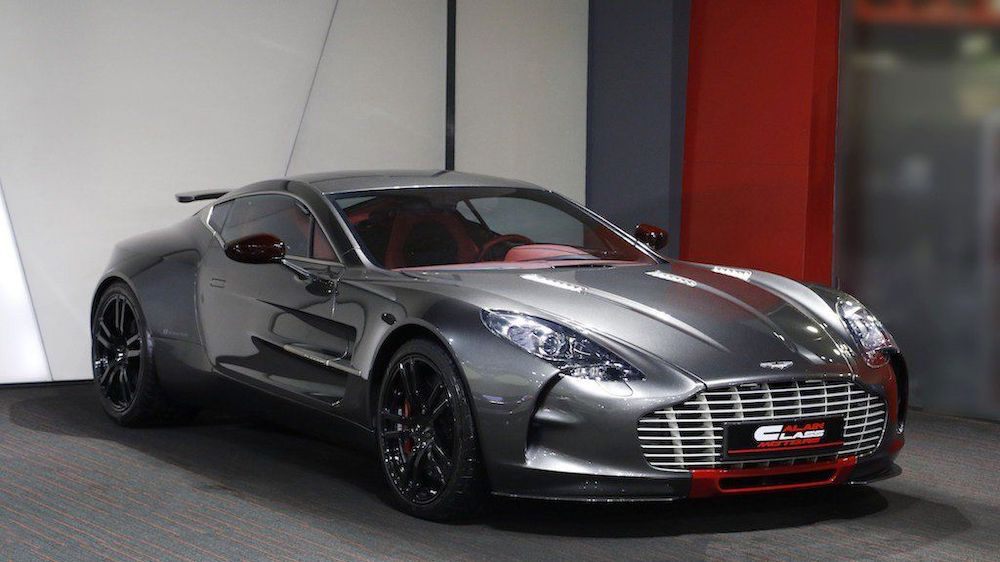 The Aston Martin One-77 is a limited-edition model manufactured by the British carmaker Aston Martin Lagonda Limited from 2009 to 2012. Given the name, each of the vehicles is just one of just 77 units made. However, there are currently only 76 cars in existence after one got into an accident.
This car is made of a full carbon fiber chassis, a handcrafted aluminum body, and a V12 engine complete with Variable Valve Timing. It has a six-speed automated manual transmission with stability control. Plus, it has Pirelli P Zero Corsa tires and Carbon Ceramic Matrix brakes.
Aston Martin Vulcan
Another Aston Martin model enters the list with the Vulcan. Costing $2.3 million, only 24 vehicles were produced by the British carmaker, and one of them is owned by a Dubai resident. It was designed to be a racer, which makes it not street legal.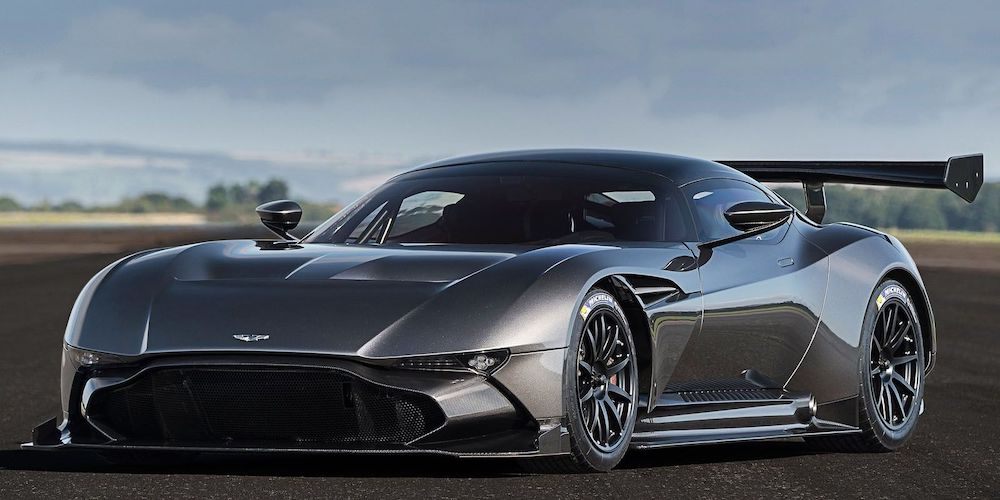 However, I can have it modified to become street legal for only $700,000. That is if I get my hands on one of 24 units. The unit debuted in 2015 through the 2015 Geneva Motor Show.
This is one powerful vehicle, especially with a 7.0-liter V12 engine that can muster up to 800 horsepower and can shoot flames through its exhaust pipe. It can go from zero to 60 miles per hour within three seconds. Just imagine the power on that ride!
Bugatti Veyron Grand Sport L'Or Blanc
Coming in at the 6th spot is the Bugatti Grand Sport L'Or Blanc, which costs $2.4 million. Let me point out that this is another edition of the Veyron, showing just how expensive this model is. The best thing about this model is that it may be the only one in the world.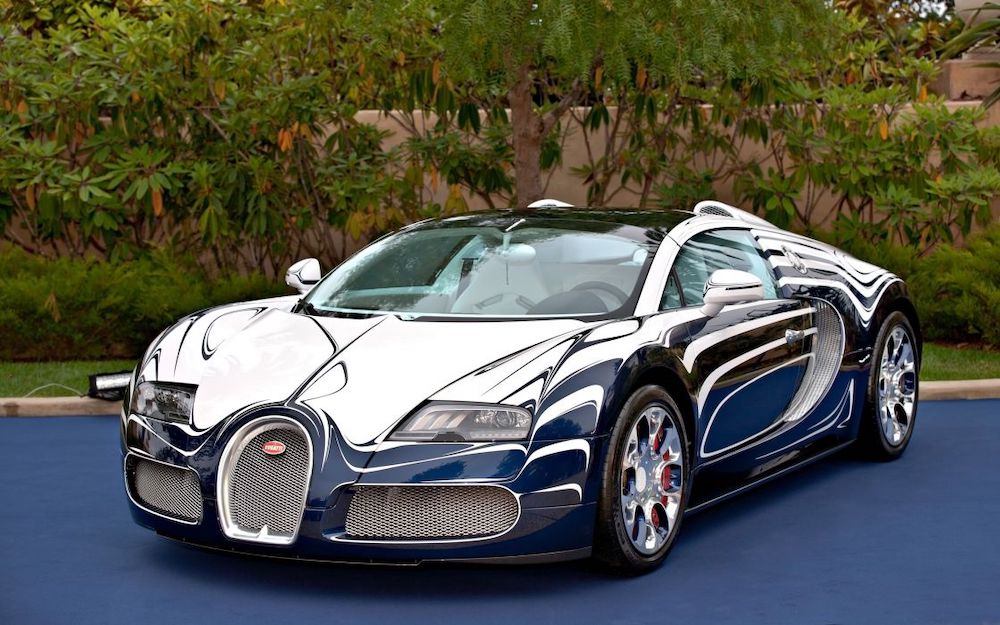 It was custom-ordered by a Dubai businessman who reportedly owns 800 cars. It was detailed by the Royal Porcelain Factory in Germany. That's right. This car is detailed with porcelain inlays. Plus, its number plate is surrounded by Swarovski crystals, giving it a more luxurious vibe.
Inside, the car shows a white upholstery and white gold exterior detailing. This vehicle has similar specifications as the Veyron Grand Sport base model, which was considered the fastest drop-top supercar.
White Gold Mercedes-Benz SLR McLaren
One of my dream cars would be Mercedes-Benz SLR Sport, but this may be too common for some. For a certain anonymous Sheikh of Dubai, what can make this already luxurious car more unique and extravagant is coating it with white gold paint.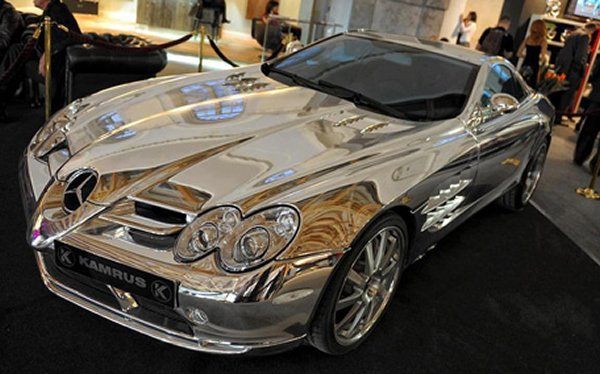 This car, costing $2.5 million, is different from the usual yellow gold-plated cars thanks to its lighter and whiter tone. Initially, the car was made with carbon fiber and aluminum materials, giving it a robust and light frame. It also has ceramic brakes.
To help this car move along, the SLR is equipped with a V10 quad-turbo which can produce 1,600 horsepower. It can reportedly reach ¼ of a mile within 6.89 seconds. Plus, it runs on biofuel, making it eco-friendly.
W Motors Lykan HyperSport
Next on the list is a car created by Dubai-based carmaker W Motors: The Lykan HyperSport. Priced at $3.4 million, this car was made famous by the Fast and the Furious film, Furious 7. It is regarded as the first sports car designed in the Middle East, and only seven of these were made.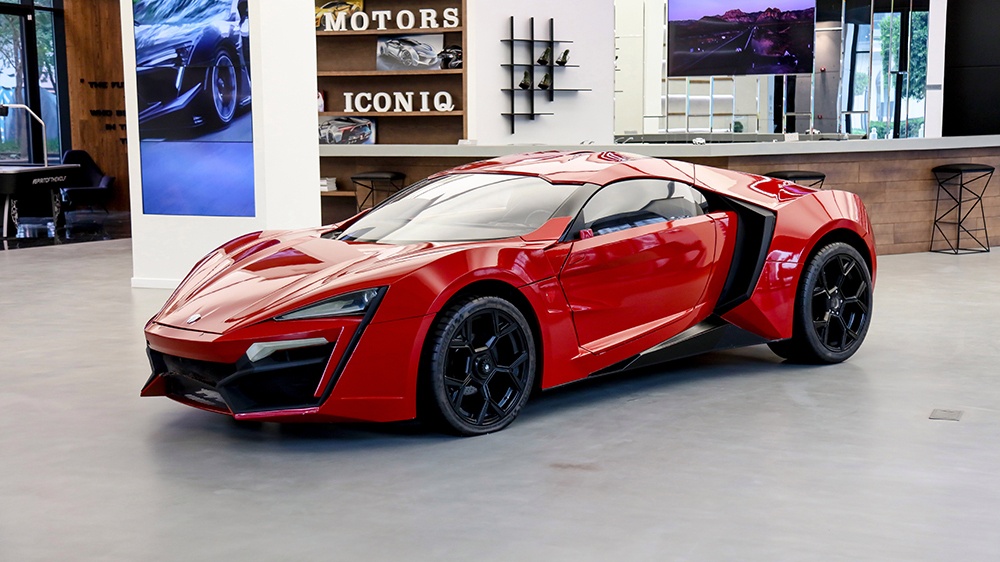 If the Dubai Police force drives around in Veyrons, I find it amazing that Abu Dhabi's finest sports a Lykan HyperSport. The price tag for this car is justifiable because its headlights were embedded with jewels, LED blades with 440 diamonds, and gold stitching on seats. Customers can also choose rubies, diamonds, yellow diamonds, and sapphires.
This hypercar can reportedly reach zero to 63 miles per hour within 2.8 seconds, making it one of the fastest vehicles around. Its twin-turbocharged flat-six engine was developed by Ruf Automobile.
Diamond-Encrusted Mercedes-Benz SL600
Coming in at the third spot is the diamond-encrusted Mercedez-Benz SL600, which cost $4.8 million. This was on display at the Dubai Auto Show in 2007. It was built in celebration of the 50th anniversary of the SL550, known for its mature prestige.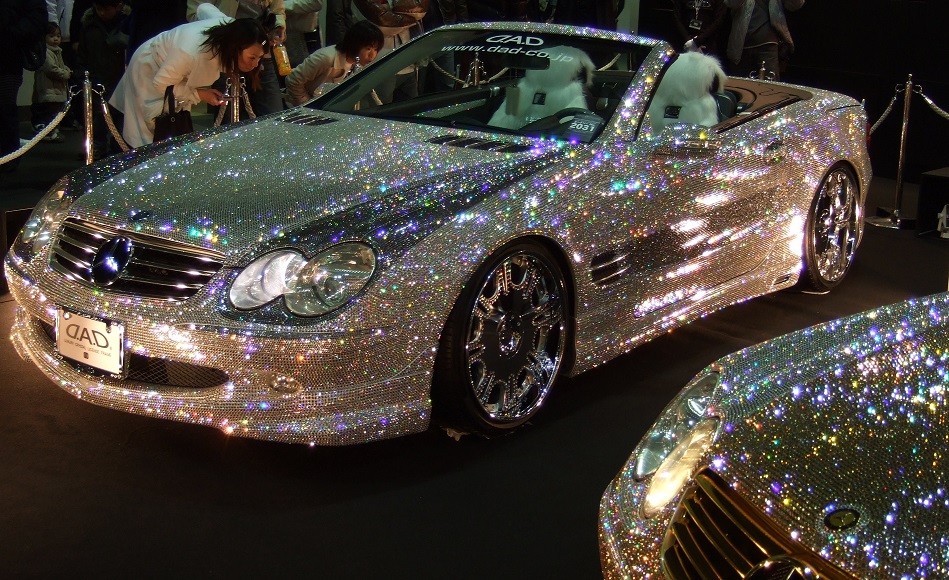 This particular SL600 was modified and covered with 300,000 Swarovski crystals. According to reports, it was paid for by the Saudi Prince al-Waleed bin Talal bin Abdul-Aziz in 2008. The Prince reportedly charges $1,000 to touch it. Details about this SL600 and its owner are disputed by fact-checking website Snopes.
Only 500 of this was reported to be in production back when it was first announced in 2003. Regardless of its age, I am impressed with its specifications. It has a 5.5-liter twelve-cylinder engine, which was also sported by Maybach sedans.
Lamborghini Veneno
Worth $4 million, the Lamborghini Veneno base is a limited-produced vehicle manufactured by Italian carmaker Lamborghini. It was created in celebration of the 50th anniversary of the company and shown at the Geneva Motor Show. There are only 13 of these around; five of them are roadsters.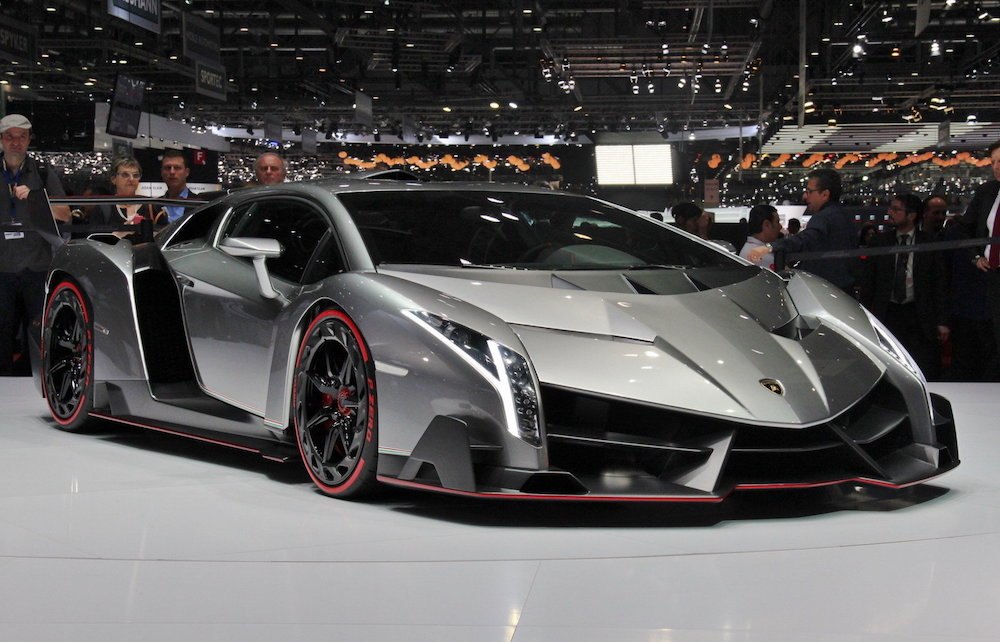 Of the five roadsters, only two went to the United States, while Dubai-based car dealer Al Jaziri Motors said it sold one to an anonymous buyer. Lamborghini kept the two that were not sold for shows and testing.
This car reportedly has a top speed of 221 miles per hour and has a zero to 60 miles per hour acceleration recorded within 2.8 seconds. It has a powerful brake with a distance of 30 miles from 60 to zero. The base and Roadster versions differ only in weight, with the latter weighing 110.2 pounds more than the former.
Solid Gold Lamborghini Aventador
The Italian carmaker made it to this list once more with a solid gold Lamborghini Aventador, worth $7.5 million. Some said it was sold to an anonymous Dubai resident, but others report that it was bought by Saudi Prince Turki bin Abdullah. The Prince reportedly has several gold-plated cars.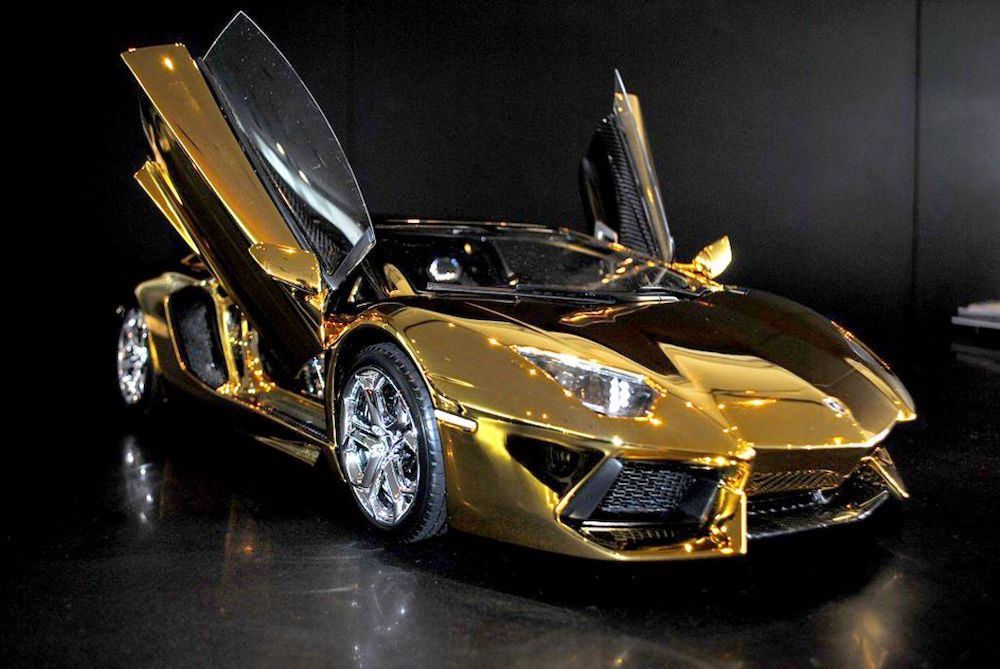 The thing about this Aventador is that it is not only gold-plated but is made of solid gold, as in it was carved from a solid block of precious metal. The block was 1,100 pounds in weight, but after finishing the process, I am amazed that the car only weighs 55 pounds.
This car comes in different models and editions with different specifications. This model has a V12 engine. One fun fact about this model is that the Dubai Police also has one of these out of the 4,000 vehicles produced.
Final Thoughts
A country as opulent as Dubai is bound to have a lot of extraordinary cars with outrageous prices. With all of the cars on this list costing millions of dollars and are limited edition, I can definitely only dream of owning any one of these.