Most people choose a credit card that best suits their lifestyle. Whether they are looking for a credit line for everyday transactions or for refinancing their debt, they want to make sure that they can make the most out of their card. For frequent travelers, the best card are those issues by the airline they prefer.
People who often use Alaska Airlines will like the company's credit card in partnership with Bank of America. The airlines offer different types of credit cards, but for the average consumer, the Alaska Airlines Visa Signature consumer credit card is the best option.
This card is designed to assist flyers every time they use the airline to travel and pay for their expenses using the card. This article talks about what the card has to offer and more.
Alaska Airlines Credit Card Features
Pros And Cons Of The Alaska Airlines Credit Card
Alaska Airlines Credit Card Fees
Getting An Alaska Airlines Credit Card
Bank Of America Address And Contact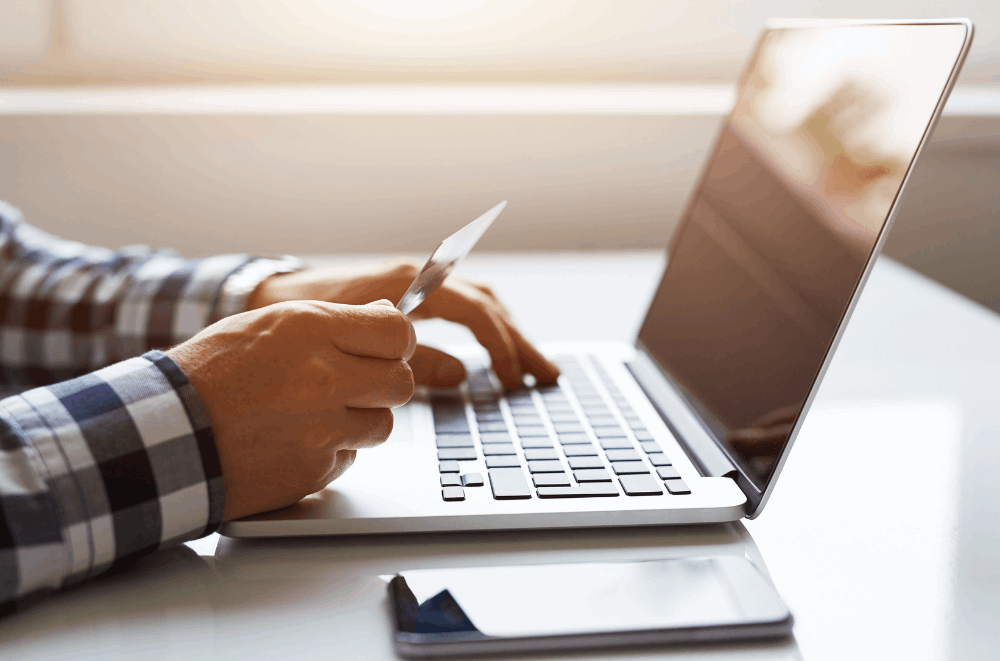 Alaska Airlines Credit Card Features
Alaska Airlines partnered up with Bank of America to offer a credit card to attract those who frequently fly with the airlines. To entice new customers, the bank gives a bonus for new customers combined with many other features that make the membership worthwhile.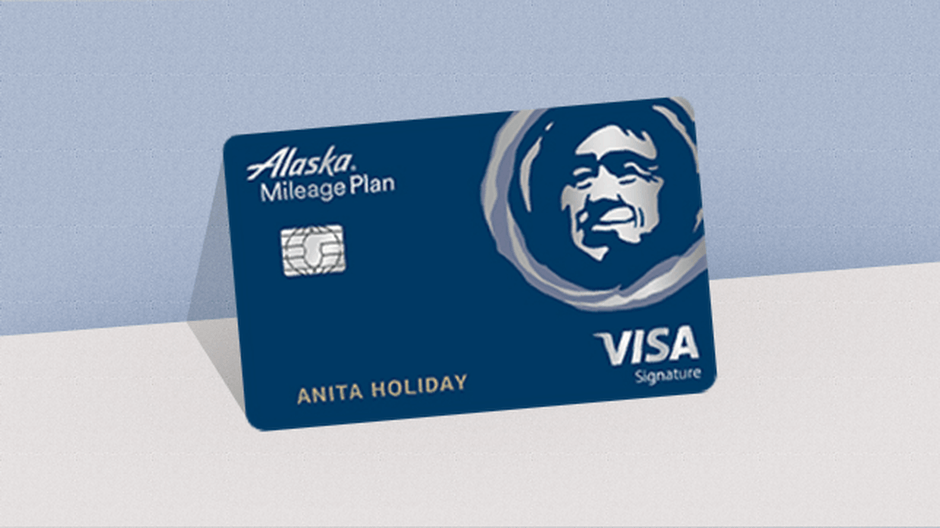 New accounts are given a $100 statement credit, 40,000 bonus miles, and Alaska's Famous Companion Fare from $121 after making $2,000 or more in purchases within 90 days from account approval. The same offer is also available every year on the account's anniversary.
Aside from the new account bonus, this card also lets cardholders earn miles without any caps. Every $1 spent on eligible purchases is rewarded with 3 miles, while other purchases are equal to 1 mile per $1. The good news is, these miles do not expire.
When flying with Alaska Airlines, members are given free checked bags for them and up to six guests as long as they are within the same reservation. In addition, any inflight purchases are entitled to 20% rewards, while day passes at Alaska Lounge are given 50% in rewards.
Other Benefits
Customers can enjoy other benefits, including traveling to more than 1,000 destinations using more than 20 airlines thanks to OneWorld Alliance and Alaska's Global Partners. The card also offers flexibility and accessibility through online & mobile banking.
To protect customers, the Bank of America offers a $0 Liability Guarantee to protect them from fraud. They are also notified in case the bank detects or suspects fraudulent activity. Overdraft Protection and account alerts also exist for further protection.
Other worthwhile features include contactless chip technology, digital wallet technology, free monthly access to FICO score, and paperless statement option.
Pros And Cons Of The Alaska Airlines Credit Card
What interested individuals should know is that all credit cards have their own advantages and disadvantages. For the Alaska Airlines Visa Signature credit card, this option has many benefits to offer in terms of security, protection, and convenience.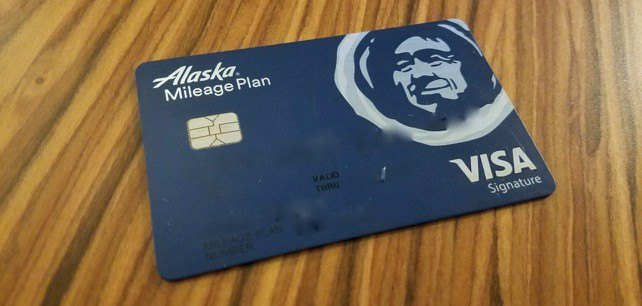 This card also makes flying with the airlines worthwhile, especially with rewards that do not have a cap or expiration date and can be redeemed without blackout dates. Plus, it offers numerous discounts and freebies that help customers make the most of their cards.
Members will be glad to know that this card does not impose any foreign transaction fees, helping customers avoid additional costs whenever they use their card out of the country.
However, it is also important to note that credit card ownership comes with responsibilities to pay fees and charges. Therefore, applicants should look for a card that best fits their needs and financial capacity to reduce the possibilities of issues.
Some Things To Consider
When looking for the right credit card, it is essential to look for features that are suitable to the needs and wants of the would-be member. This card is created for frequent Alaska Airlines flyers, so those who often find themselves flying or prefer to fly with this airline will find it worthwhile.
Those who often order inflight meals or other purchases and avail of lounge access will appreciate the savings this card offers. Other factors to consider include security, accessibility, and fraud protection for the cardholder's peace of mind.
Individuals should also look at the interest rate, fees, and charges, as these could affect how they use the card and how they manage their personal finances. Consider the advantages of variable and fixed annual purchase rates.
Alaska Airlines Credit Card Fees
It is important to remember that being a cardholder comes with the responsibilities of paying balances and charges. One of the most common things to remember when using credit cards is that the interest rate will apply when users fail to pay the entire balance before the billing cycle ends.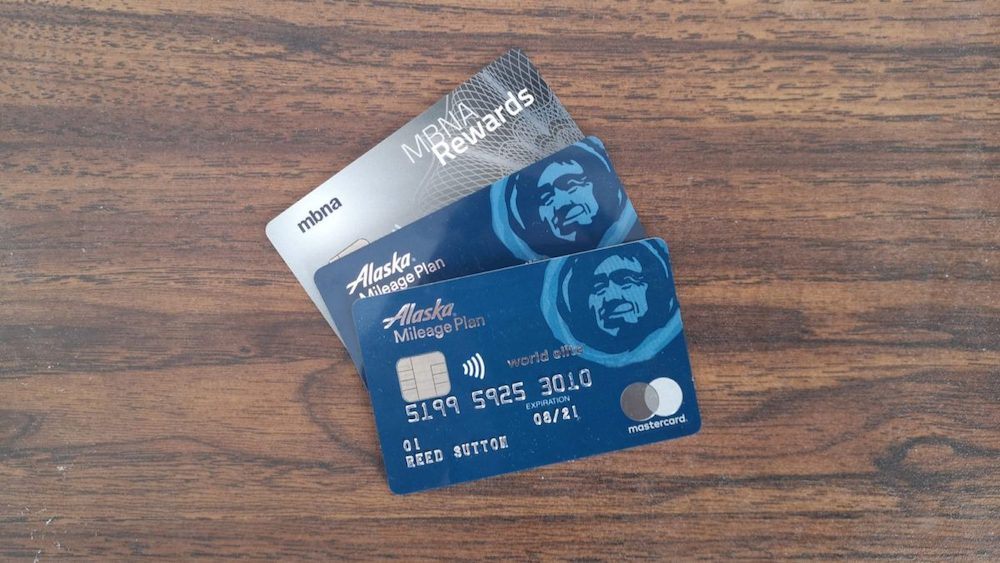 Aside from the interest rate, there are different fees imposed where applicable. Like the interest, users can avoid paying some of these fees as long as they keep their part of the agreement, while some are transaction fees that automatically apply upon completing the transaction.
Annual Fee: $75
APR for Purchases: 15.99% to 23.99% variable
APR for Balance Transfers: 15.99% to 23.99% variable
APR for Cash Advances: 18.99% to 26.99%
Penalty APR: 29.99%
Purchase Transaction Fee: 5% of the amount with a minimum of $10.
Balance Transfer Transaction Fee: 3% of each transaction with a minimum of $10.
Cash Advance Transaction Fee: 3% of the amount with a minimum of $10.
Late Payment Penalty Fee: up to $40
Returned Payment Penalty Fee: up to $29
Getting An Alaska Airlines Credit Card
For individuals interested in getting this card, it is always important to remember that the bank will look at their credit and financial backgrounds to assess whether or not they can be trusted to open a credit line with a bank.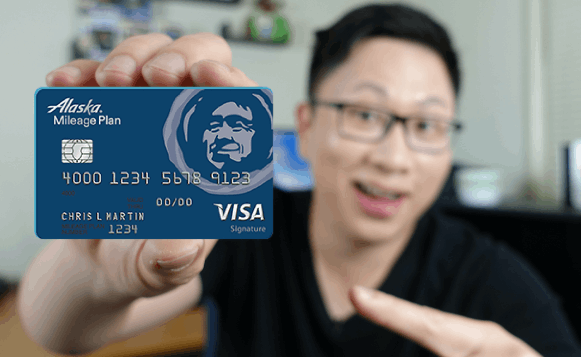 After taking note of all of the important features and details about the card, the next step is to send in an application on their website. The form will ask for the applicant's full legal name, address, contact number, email address, citizenship, residence, and date of birth.
They also need to provide their employment status, the primary source of income, total annual income, and monthly housing payments. This can help the bank determine whether the would-be cardholder would be able to make repayments.
Those who already have an account with Bank of America can sign in to speed up the process. All in all, the application can take less than one minute to complete. However, the evaluation can take some time as the bank will consider several factors to make a decision.
Eligibility And Requirements
Like most banks, Bank of America only makes its credit products available for qualified individuals. Usually, banks only allow individuals within the age of majority living in the United States. In addition, some banks also ask for a minimum income and credit score.
Keep in mind that credit rating is considered by almost all financial institutions, making it an important criterion. Therefore, it is important to ensure that any existing credit line, bills, and other similar factors are paid on time to affect the score.
During the application, applicants should have proof of identity, residence, and income. Valid IDs with birthdates, utility bills, bank statements, and payslips are some of the documentation that may be required.
Bank Of America Address And Contact Details
To know more about the Alaska Airlines credit card, customers should take the time to contact the airline's partner bank, the Bank of America. To apply by phone, call 8009322775.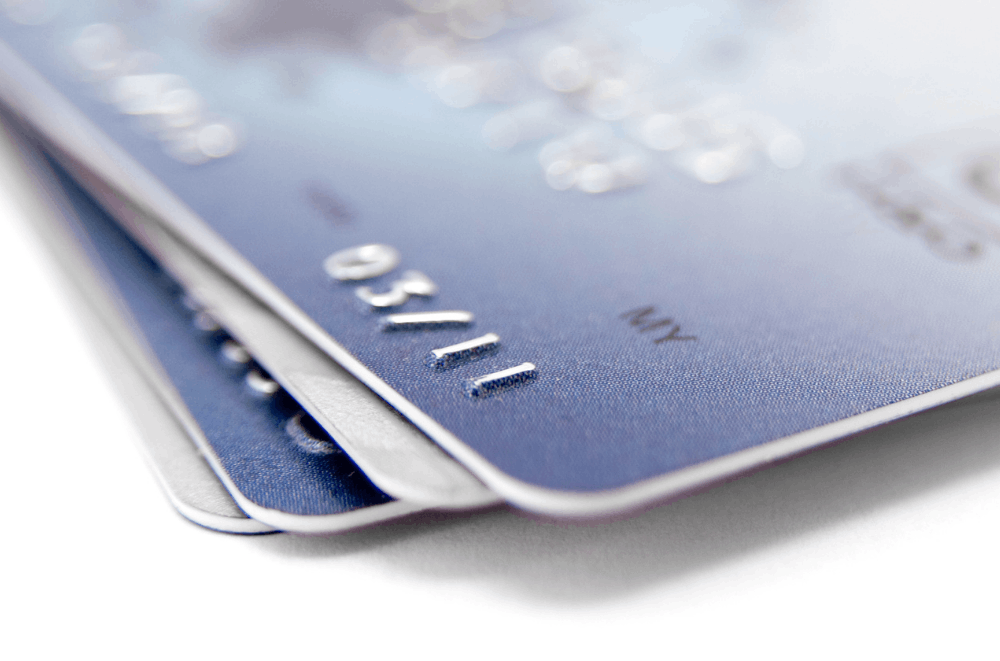 Applicants can also contact the bank's customer service via phone at 8007329194, available 24/7. For credit card activation, call 8002769939.
Customers can ask about credit card types via mail by sending inquiries to Bank of America, PO Box 53132, Phoenix, AZ 85027-3132. To get updates about the application status, send a mail to Bank of America, PO Box 2493, Norfolk, VA 23501-2493.
Other Ways To Get In Touch
There are also ways to reach out to the bank via the Internet. For example, customers can send their feedback and comments to [email protected]
They can also get in touch by sending private messages through Facebook or Twitter at BofA_Help. In addition, customer representatives are available from Monday to Friday 8 AM to 9 PM, and Saturday 8 Am to 8 PM and Sunday 8 AM to 5 PM.
For a more direct way to inquire, customers can look for the nearest Bank of America branch through the website's branch locator.
The Takeaway
Having the right credit card for their needs can help customers save money and enjoy a wide variety of benefits. With the Alaska Airlines Visa Signature for consumers, they can make the most of their annual fee and take advantage of different features thanks to Bank of America.
Disclaimer: There are risks involved when applying for and using credit products. Ensure you consult the bank's Terms and Conditions page before agreeing to anything.