Alliant Credit Union is exactly that – a credit union, which is a non-profit financial cooperative. This means that each member is also a shareholder or owner of the financial institution, and this is just one of the important benefits of banking with a credit union rather than a traditional banking institution.
In this article, I'm going to show you how you can apply for a credit card from Alliant Credit Union. I'll discuss the benefits of using this card, how eligibility works, and what you can expect from the bank. Read on for more.
Who Is Alliant Credit Union?
Banking with a Credit Union
Banking with a Traditional Bank
Who Is Eligible to Join Alliant?
Alliant Credit Union Features
How to Apply
Alliant Credit Card Fees
Alliant Community
On-the-Go Access
How Does Alliant Compare?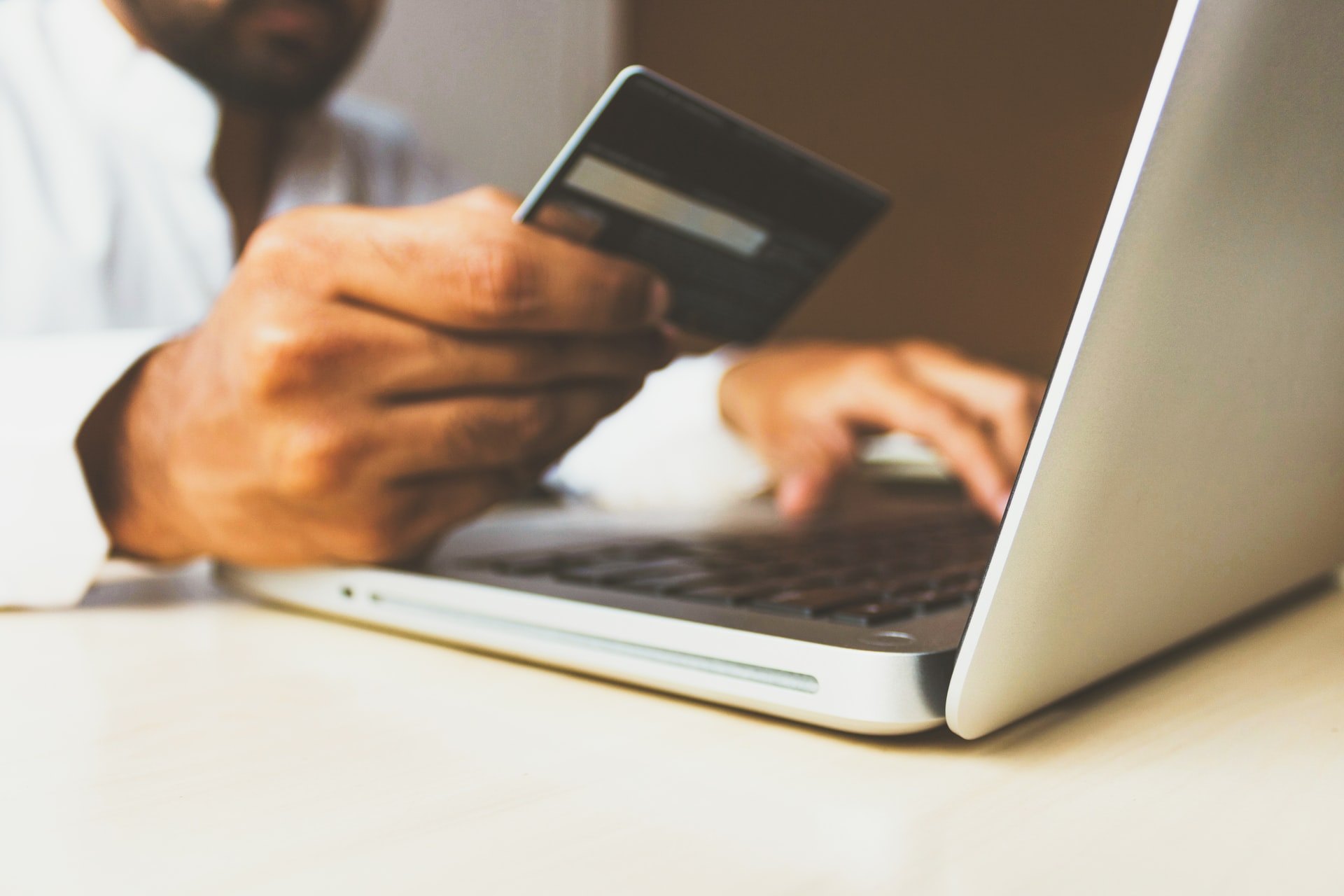 Who Is Alliant Credit Union?
Alliant's motto is 'When you join Alliant, you are not just an account number.' Alliant Credit union is a non-profit financial cooperative, which in essence means that all members are also owners.
The members-first philosophy that Alliant adopts has always served us well, and they'll continue to employ it for as long as they're in business.
With more than 8 decades of history in the industry and over $14 billion in assets, Alliant Credit Union is the largest credit union in Illinois and is one of the largest in America.
I love that they take pride in their excellent online, phone, and mobile banking services that make them one of the most convenient unions out there.
Product Options
Alliant Credit Union also boasts a full suite of competitive products that are designed to make banking simpler for the 600,000 members that they have across the nation.
Banking with a credit union is quite different from banking with a traditional bank, so I'm going to discuss that.
Banking With a Credit Union
Credit unions put their members first as cooperative financial institutions, which means that they are known for their superior customer service.
When I visit a credit union branch, I can generally expect to receive personal attention and a desire to have my needs met with haste.
What's more, your membership at a credit union lasts your entire life, even if you leave the community or organization that the union serves.
Credit unions also provide their members with valuable financial education. In addition to their online resources, many credit unions hold live seminars on important financial topics.
Financial Benefits
By far, the best benefit to working with a credit union has to do, of course, with my money.
The average annual financial benefit for a single credit union member in 2018 was $85 – that benefit was $178 for households.
Any profits that a credit union makes are distributed to its members.
Banking with a Traditional Bank
While it may seem like credit unions are the obvious superior choice to traditional banks, there are still plenty of reasons why so many more consumers are choosing the latter rather than the former.
For starters, banks are open to anyone looking for an account or product provided they don't have a bad banking history.
Credit unions are only open to their members, and you might not be eligible for a membership if you or a member of your household does not belong to the community that the union serves.
But I'll talk about this in a later section. This makes banks the easier choice for many consumers.
More Availability
Banks will usually have more ATMs and branches available in comparison to credit unions, and it's this added convenience that makes accessing my money much easier from a bank.
You'll be able to find ATMs and branches from your bank really wherever you go.
Who Is Eligible to Join Alliant?
There are a few criteria that determine whether or not you are eligible to be a member of Alliant.
If you are a current or retired employee from one of the businesses that Alliant is partnered with (like I am), or are immediately related to a current Alliant member, you are eligible.
Additionally, if you live in one of the communities near their Chicago Corporate headquarters, then you're eligible.
If you find that you aren't eligible through another option, you can become a member of Foster Care to Success, which will help you become eligible for a membership with Alliant.
For Non-US Residents
This program saves thousands of foster teens across America, specifically focusing on those who are growing out of the foster care system.
Non-citizens of the United States can also become members of Alliant, but only if you either have a Social Security number or an unexpired ITIN, or Individual Taxpayer Identification Number.
If you don't have those things, then, unfortunately, you won't be eligible.
Alliant Credit Union Features
There are a number of features that make Alliant a desirable credit union for me and most of it's users.
For starters, they offer great protection against personal identity theft, with up to $5,000 for covered expenses to help you get your identity back.
Identity theft is an extremely debilitating crime, so it's nice that Alliant has a plan for it.
You'll also receive no foreign transaction fees while also getting a number of great travel benefits like emergency cash disbursement, emergency card replacement, and concierge services.
Purchase Protection
If you're a fan of traveling like I am, then Alliant Credit Union has you covered. What's more, when you pay for a trip with Alliant, you'll have $250 000 free travel accident insurance.
Purchase Security coverage protects your purchases for the first 90 days after they are made.
The Double Warranty Coverage will essentially double the warranties that manufacturers provide with their products.
How to Apply
I found that the application process for Alliant Credit Union is a fairly simple one.
To start, you are going to visit their online application page and start the application. You'll want to 'Apply as a New Member' and read their terms and conditions page.
Once you've done that, you can move on. Next, you'll be redirected to a page that gives you all of the options you can apply for.
All of Alliant's credit cards will be on this page, and you will want to choose the one you wish to apply for before clicking the 'Continue' button at the bottom of the page.
The Rest of the Process
Then, you will be taken to the Loan Application Details page, where you will have to fill in some more information.
The next page will have you provide some of your personal details, then you'll need to detail your income.
And finally, you will be able to review your application before sending it through to Alliant.
Alliant Credit Card Fees
One of the best benefits I found of banking with Alliant Credit Union is how fair and affordable their fees are.
Their Signature credit card fees are meant to save you as much money as possible, which I find really helpful.
There is no annual fee, you don't have to pay for spending over your limit, and foreign transactions are also free.
Of course, there are still some fees that you will have to pay, but even they are affordable. The Visa credit card late fee is up to $27, and the same goes for the return payment.
Super Affordable
Cash advances involve either $10 or 3% of the amount of each cash advance, whichever is greater, and you will have to pay 3% of the amount of each transfer for balance transfers.
This affordability is one of the many reasons why people are choosing to bank with Alliant Credit Unions.
Many other traditional banks have some ridiculous fees in place to get as much money out of you as possible, but as a non-profit cooperative, Alliant wants to save you money.
Alliant Community
I love that Alliant is dedicated to giving back to the community.
All of their employees and the Alliant Credit Union Foundation provide time and resources to help others in the community through a number of programs and initiatives throughout the year.
This involves things like financial literacy, educational assistance, and other charitable activities.
Some of Alliant's employees work with Operation HOPE to teach young students about the financial topics that they need to be successful.
Educational Assistance
More than 4,000 students in the Chicago area public school system have taken these classes to date.
The Alliant Credit Union Foundation also underwrites educational initiatives during the year.
This includes school supply drives, grants, and reading program funding for schools and other organizations both in the immediate Chicago area and well beyond.
On-the-Go Access
Since Alliant is primarily an online credit union, it has a robust set of mobile and online banking tools for members to use.
The Alliant app is available from both Google Play Store and Apple App Store and allows users to monitor balances, deposit checks, and make payments with bill pay.
It also has a secure messenger for assistance. The mobile banking app also has a planning tool that can help you create and track budgets and set financial goals.
The Alliant ATM network has over 80,000 free locations, and participating ATMs can be found at grocery and convenience stores and even some banks, which I find super convenient.
Rebates and Deposits
Deposits are not accepted at all locations, and if you use an ATM outside the network, Alliant offers up to $20 per month in ATM-free rebates.
You can apply these to withdrawals, deposits, balance inquiries, or transfers.
How Does Alliant Compare?
Alliant's fantastic online and mobile banking tools make it a great option for anyone that is comfortable with digital banking, and they have plenty of options for members to choose from.
Alliant offers many competitive APYs, and its offering of supplemental savings accounts makes it much easier for you to save for specific goals that you have.
The membership barrier is extremely low, and all of the fees are clearly explained to customers.
My Verdict?
I think that Alliant is a great credit union that those who enjoy mobile digital banking will enjoy.
They have super low fees and can be a great start for those who are looking to switch from traditional banking to banking with a credit union.
Summary
I hope that you've been able to learn more about Alliant Credit Union here today. If you are considering banking with a credit union, Alliant is a fantastic place to start.
Note: There are risks involved when applying for and using credit. Consult the bank's terms and conditions page for more information.