Not everyone has had the privilege of earning a strong credit score. Whether it be due to financial constraints or simply life happening, there are various reasons why individuals tend to suffer from bad credit at some point in their lives. Even I am not spared from this.
For those who have had bad credit or simply have not used a credit card before, it can get quite hard to get accepted for the right credit card. Thankfully, the Marbles credit card still makes this possible and more for people like me and many others who are in the same boat.
With the Marbles credit card, I no longer have to fear being rejected for having little to no credit score or history. Below are some topics that explore the benefits of the Marbles card how you can apply.
About the Marbles Credit Card
What the Marbles Credit Card Has to Offer
How to Apply for a Marbles Credit Card
Rates and Fees of the Marble Credit Card
Tips for Managing the Marbles Credit Card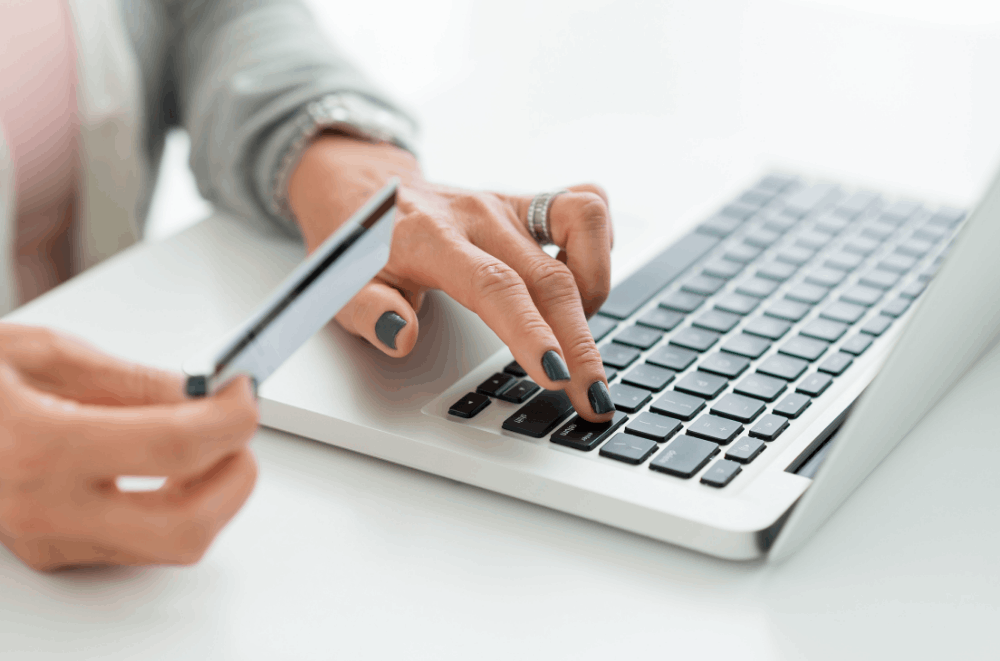 About the Marbles Credit Card
The Marbles credit card is a credit product offered by the financial services company NewDay Ltd. This card is made available to residents of the United Kingdom aged 18 and up and is made for individuals with bad credit.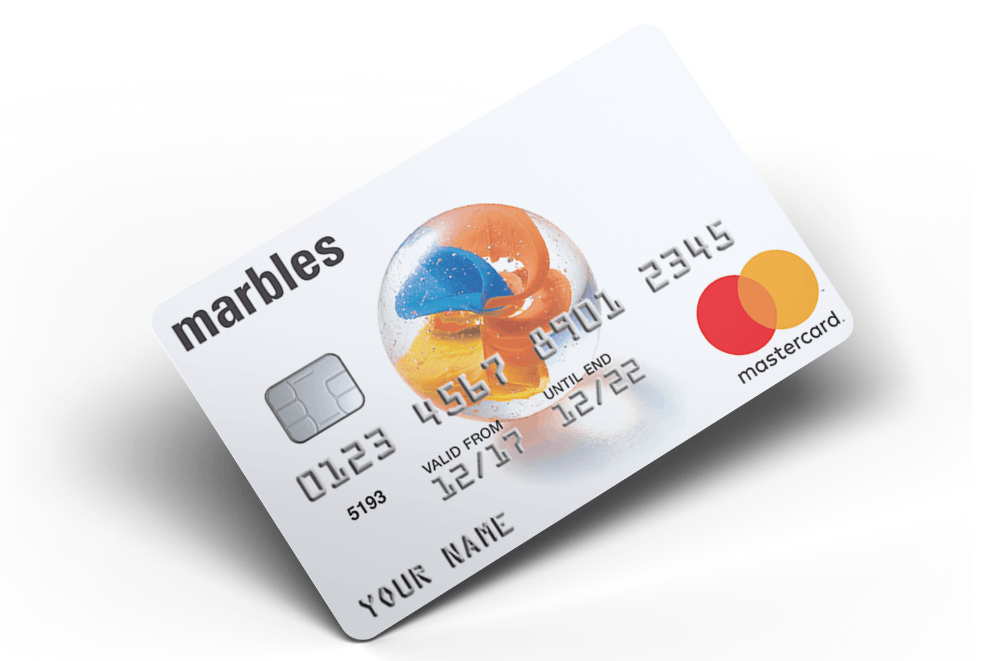 This credit product is a straightforward card that gives cardholders the tools to improve our credit scores and rating. It is a card that not only gives people the chance to build better credit, it also boosts our confidence in ourselves and the way we handle our finances.
In many ways, I find that the Marbles credit card is a means for me and many others to take control of our situation and our finances. Besides convenience and accessibility, it provides individuals financial management tools at their fingertips.
Powered by Mastercard, the Marbles credit card can be used to purchase just about anything – from grocery items, clothing, appliances, and more. It can also be used to consolidate debt and make balance transfers for easier money management.
Who the Card Is For
The Marbles credit card is designed for individuals who have no credit history or who have a low credit score. This usually includes people who are new to the financial and lending world and who do not have their first credit card yet, such as students.
This credit product is also ideal for those who have bad credit, especially those who find themselves having a hard time getting approved for credit from traditional banks and lenders.
More than having little to no credit history or low credit scores, I find that the Marbles credit card is also for those people like me who want to build up their credit score over time by proving their responsibility and creditworthiness.
What the Marbles Credit Card Has to Offer
It is important for me to say that the Marbles credit card is a no-frills credit card. This means that its benefits are as straightforward as they come, perfect for those who are just looking to manage and build their finances.
The best that Marbles can offer its cardholders is providing the opportunity not to be charged on purchases. This means that as long as I pay my balance in full by the due date, I would not be levied with any additional charges or interest.
Another benefit from this card that I think is worth mentioning is that there are no annual fees. Through this offering, I can better allocate my finances and resources to fulfilling my needs and necessities. I also have the chance to snag unique deals and offers from third-party partners.
As I have mentioned, this card is powered by Mastercard, so I can be assured that my card will always be accepted anywhere in the world, whether I am paying my bills, buying big-ticket items, shopping online, or even withdrawing cash.
Other Highlights of the Marbles Card
Marbles gives me an online account and platform to see my transactions, my statement, and make payments as well in just a few clicks. This helps me to stay on top of my finances.
Moreover, Marbles ensures me that I am always updated on how much I have to pay. As a matter of fact, I can subscribe to free text message alerts not only to keep tabs on my transactions but also to be notified of due dates and other essential information.
There are also other tools I can use and explore to further manage my transactions and finances, allowing me to stay in control every single time. Besides online management tools, I can also choose my preferred repayment date and get text alerts when I am nearing my credit limit.
How to Apply for a Marbles Credit Card
Prior to starting the application, I find that it is essential to go through Marble's eligibility checker. This allows me to get a decision from the lending entity even before I apply. The best part is that this eligibility check will not affect my credit rating.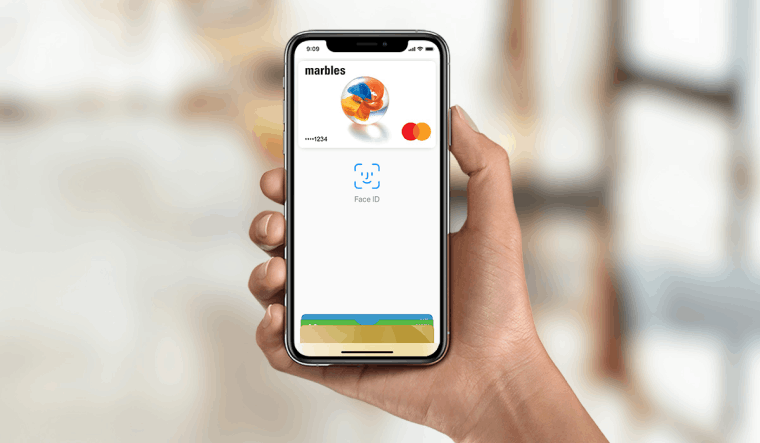 For the eligibility checker, I needed to provide details on my income as well as my expenses. I have to provide my name, date of birth, marital status, contact information such as my mobile number and email address, my residential status and current address, and employment income information.
After filling the form out, I can proceed with the online application. This only required me to provide more of the same information in the eligibility check, which asked me to give my personal details, financial status, and employment information.
Once the application is complete, Marbles will provide a decision on whether or not I have been approved for their credit card. If I do get approved, I can get a manageable credit limit from £250 to £1,200. Cardholders can ask the bank to increase or even decrease their credit limit over time.
Eligibility Requirements and Qualifications
The Marbles credit card is only available to residents of the United Kingdom aged 18 and over. In addition to these, applicants must also have a bank account in the United Kingdom.
It is also important to emphasise that applicants for a Marbles credit card have not taken out an Aqua, Bip, Fluid, or Opus card in the past 12 months.
The bank may require documents to show proof of the aforementioned requirements at their discretion. These necessary documents may include but not be limited to proof of identification, proof of address, and proof of income.
Rates and Fees of the Marble Credit Card
Managing a credit card comes with a lot of responsibility, which is why I make it a point to review the fees and charges that come with the Marbles credit card. This way, I know what fees to anticipate, and by extension, how I could potentially avoid these charges.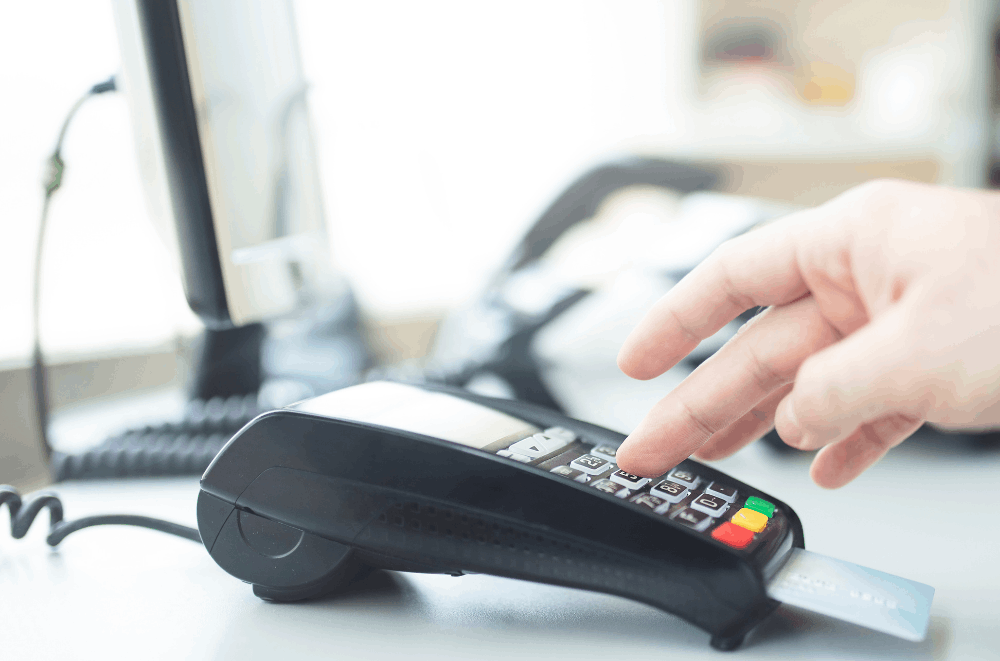 By taking note of these rates, I believe that we can be smarter and more responsible individuals as we deal with our finances. Below are some of the charges that are associated with the Marbles credit card.
Annual Fee – £0
APR – Representative variable rate of 34.9%
Cash Transaction Fee – 5% (minimum of £4)
Balance Transfer Fee – £3 or 3% of the balance transfer value (whichever is higher)
Foreign Exchange Conversion Charge – 2.95%
Late Payment Fee – £12
Over Limit Charge – £12
What to Remember
The annual percentage rate (APR) applied to our respective accounts differs from one another. I find that this usually depends on my creditworthiness and the assessment made by the lending entity on my current application.
Moreover, I want to emphasise the importance of always making payments on time and in full. While credit card lenders give me the opportunity to make the minimum amount required, I prefer paying in full to avoid incurring more interest and charges, as well as to help me creditworthy in the eyes of lenders.
Tips for Managing the Marbles Credit Card
There are two ways to go about managing my account with Marbles. One of these is through the Online Account Manager while the other option is through the Marbles mobile application, the latter of which can be downloaded from the App Store for iOS users or the Google Play Store for Android users.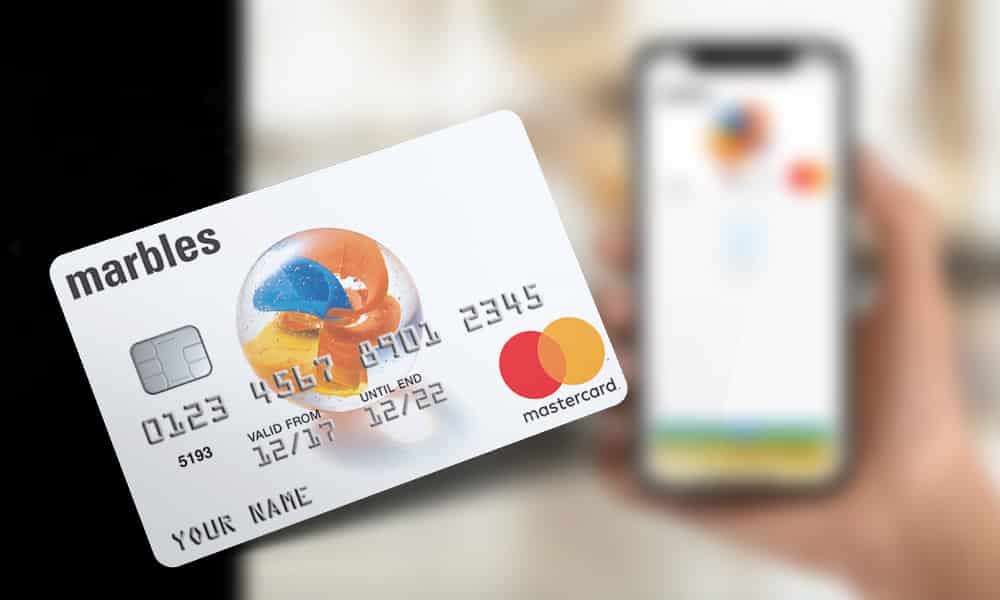 To make it easier to view and track transactions, as well as make payments without hassle, or simply manage other financial- and card-related aspects, I find that downloading the mobile app on the said platforms is ideal.
Registering for an Online Account is also great as this makes for a seamless user experience across different devices.
Bank Address and Contact Information
For any queries on the Marbles credit card, individuals can call the customer service hotline of Marbles at 0333-220-2692. Alternatively, cardholders who have concerns can reach Marbles online via the online account manager.
Users who want to pay the company a visit should know that Marbles is under the NewDay group of companies. The head office for these companies is 7 Handyside Street, London, N1C 4DA.
The Bottom Line
Getting a Marbles credit card is within reach with this helpful guide. With its straightforward approach and its offers for cardholders, this is definitely a product that is worth considering, especially for those who are new to credit cards or have poor credit ratings.
Disclaimer: There are risks involved when applying for and using credit products. Ensure you consult the bank's terms and conditions page before agreeing to anything.