Cashback is a welcome reward for any credit card user. The thought of getting a fraction of what you spend back in your pocket is a huge perk for anyone who makes regular purchases using a credit card.
Recently, I have been looking for a straightforward credit card that offers unlimited cashback on any kind of transaction. I've been leaning toward cards that give more cashback on basic purchases like utilities and food.
This is how I found the ACE credit card from Axis Bank. In this article, I will talk about the card's features, benefits, fees and interest rates, and how you can apply for the ACE credit card.
About the Axis Bank ACE Credit Card
Unlimited Cashback on Purchases
Fees and Charges to Note
Eligibility Requirements for the ACE Credit Card
Applying for the Ace Credit Card
Redeeming Rewards Earned Through the Card
The Axis Bank Mobile App for Android Devices
The Axis Bank Mobile App for iOS Devices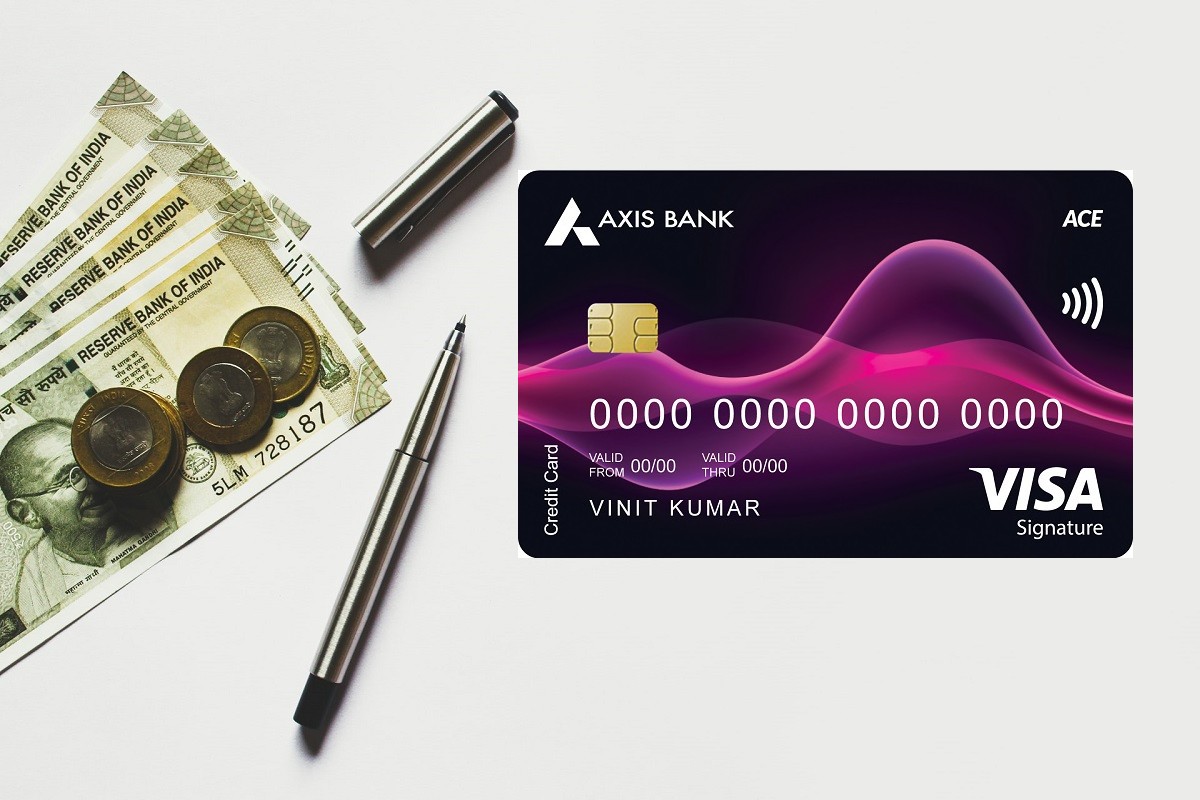 About the Axis Bank ACE Credit Card
The ACE credit card was launched last year by Axis Bank in partnership with Google Pay and Visa. Since then, it has become one of the best cashback cards in India, offering one of the highest cashback rates in the country.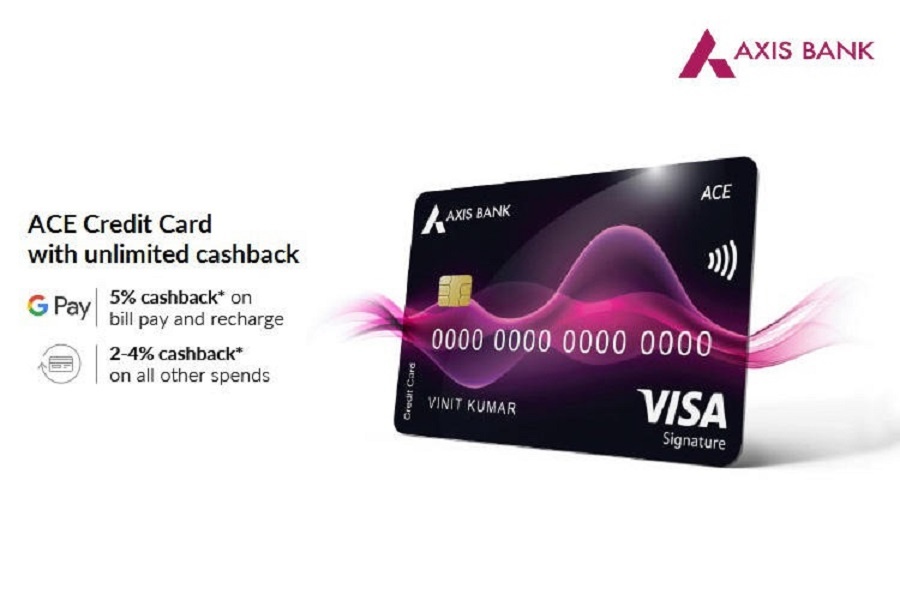 Aside from the unlimited cashback on every purchase, the personal credit card also provides other benefits, such as complimentary lounge access, restaurant discount, and fuel surcharge waivers.
Get to Know the Issuer – Axis Bank
Founded in 1993 as UTI Bank, Axis Bank Limited is an Indian banking and financial services company that offers a variety of services to large and mid-size companies, as well as small and medium enterprises (SMEs) and retail businesses.
The Mumbai, Maharashtra-based firm currently has 4,594 locations, including branches and extension counters. It also operates 12,922 automated teller machines (ATMs), making it the largest ATM network among Indian private banks.
Axis has expanded internationally and now has nine international offices with branches in Singapore, Hong Kong, Dubai, Shanghai, and Colombo.
Unlimited Cashback on Purchases
What I liked most about Axis Bank's ACE credit card is that it offers unlimited 5% cashback on bill payments, including electricity, internet, gas, and direct-to-home TV, as well as mobile recharges via Google Pay.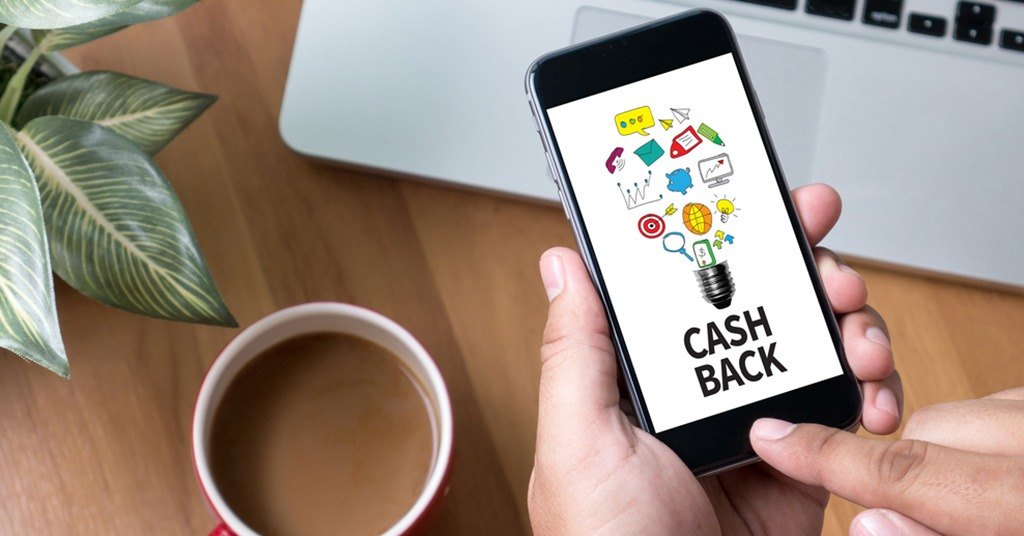 In addition, the card also gives 4% cashback on purchases made through online food delivery platforms Swiggy and Zomato, and ridesharing company Ola.
For all other purchases of products and services, the ACE credit card provides unlimited 2% cashback.
This feature makes the card one of the best entry-level credit cards available in the market.
Other Perks Offered by the Card
Card users are given complimentary lounge access four times every year at select domestic airports. These include the Plaza Premium lounges in Delhi, TFS in Bangalore, and MALS in Mumbai.
Under the Dining Delights program, ACE credit cardholders are eligible for a 20% discount at more than 400 partner restaurants in India, including Family Tree, Lume Restaurant & Bar, and Sammy Sosa.
Using the card will also waive the 1% fuel surcharge on transactions between Rs. 400 to Rs. 4,000. The maximum allowable waiver per month is Rs. 500, and fuel transactions do not earn cashback.
Fees and Charges to Note
To get an Axis Bank ACE credit card for yourself, you will have to pay a joining fee of Rs. 499. But this fee will be reversed if you spend Rs. 10,000 within 45 days of card issuance.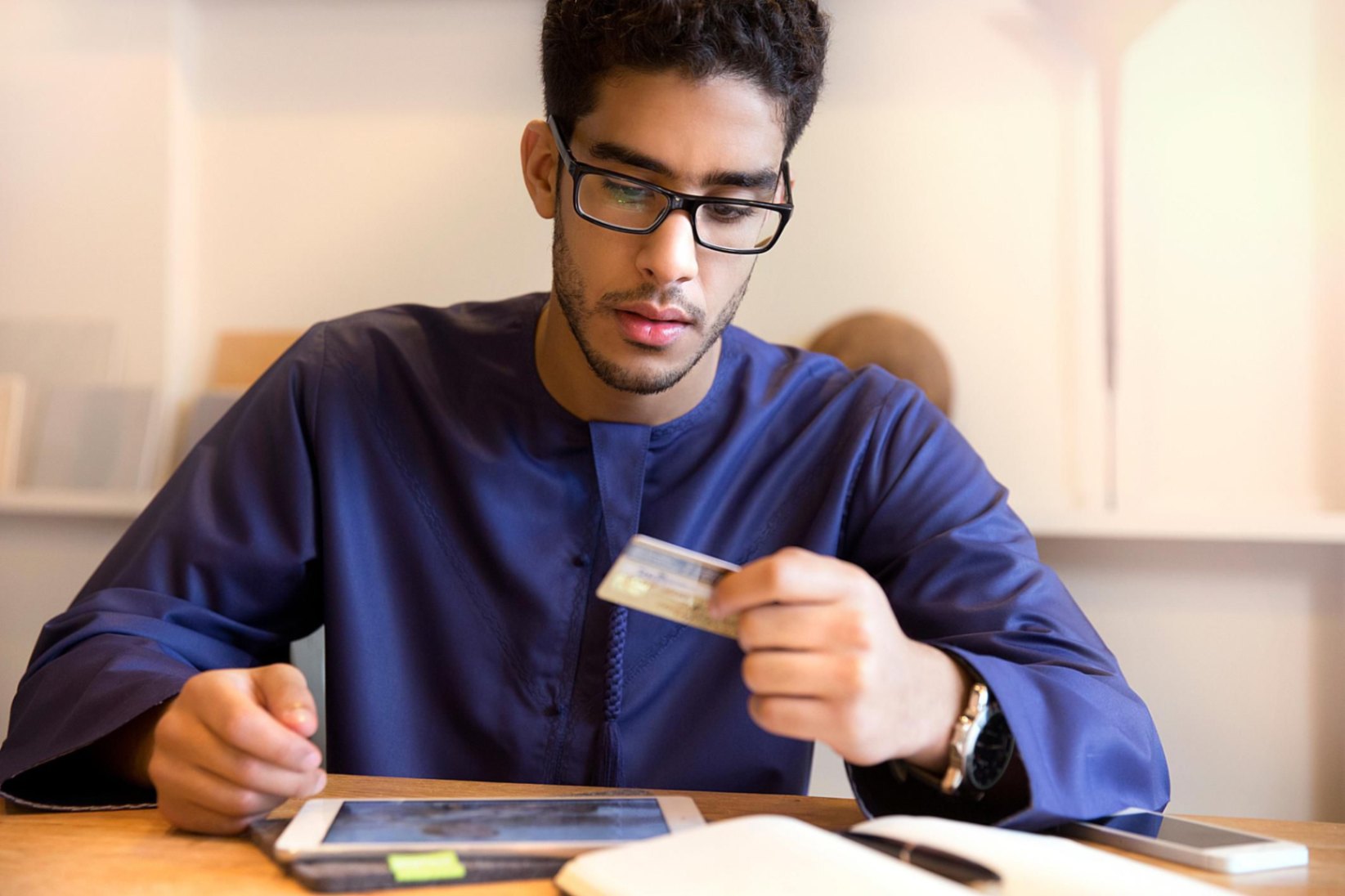 On the other hand, the annual fee of Rs. 499 will be waived off if you spent at least Rs. 2,00,000 in the previous year.
There is no card replacement fee, duplicate statement fee, or outstation cheque fee.
Balance inquiry charges and charge slip retrieval fee or copy request fee are also waived for this credit card.
Other Fees and Charges
The card has a cash payment fee of Rs. 100 but mobile alerts for transactions are provided for free. Cash withdrawals are charged 2.5% of the cash amount or a minimum of Rs. 500, whichever is higher.
If you go over your credit limit, you will pay a penalty of 3% of the over-limit amount or a minimum of Rs. 500. Cheque return, dishonor fee, and auto-debit reversal are subject to a fee of 2% of the payment amount with a minimum of Rs. 450.
Foreign currency transactions are charged 3.5% of the transaction value. Overdue penalty or late payment fees will depend on the total payment, ranging from zero to as high as Rs. 700.
Applying for the ACE Credit Card
A select number of Google Pay customers have already been offered the ACE credit card, but you may still apply via an Axis Bank branch or through the bank's online portal.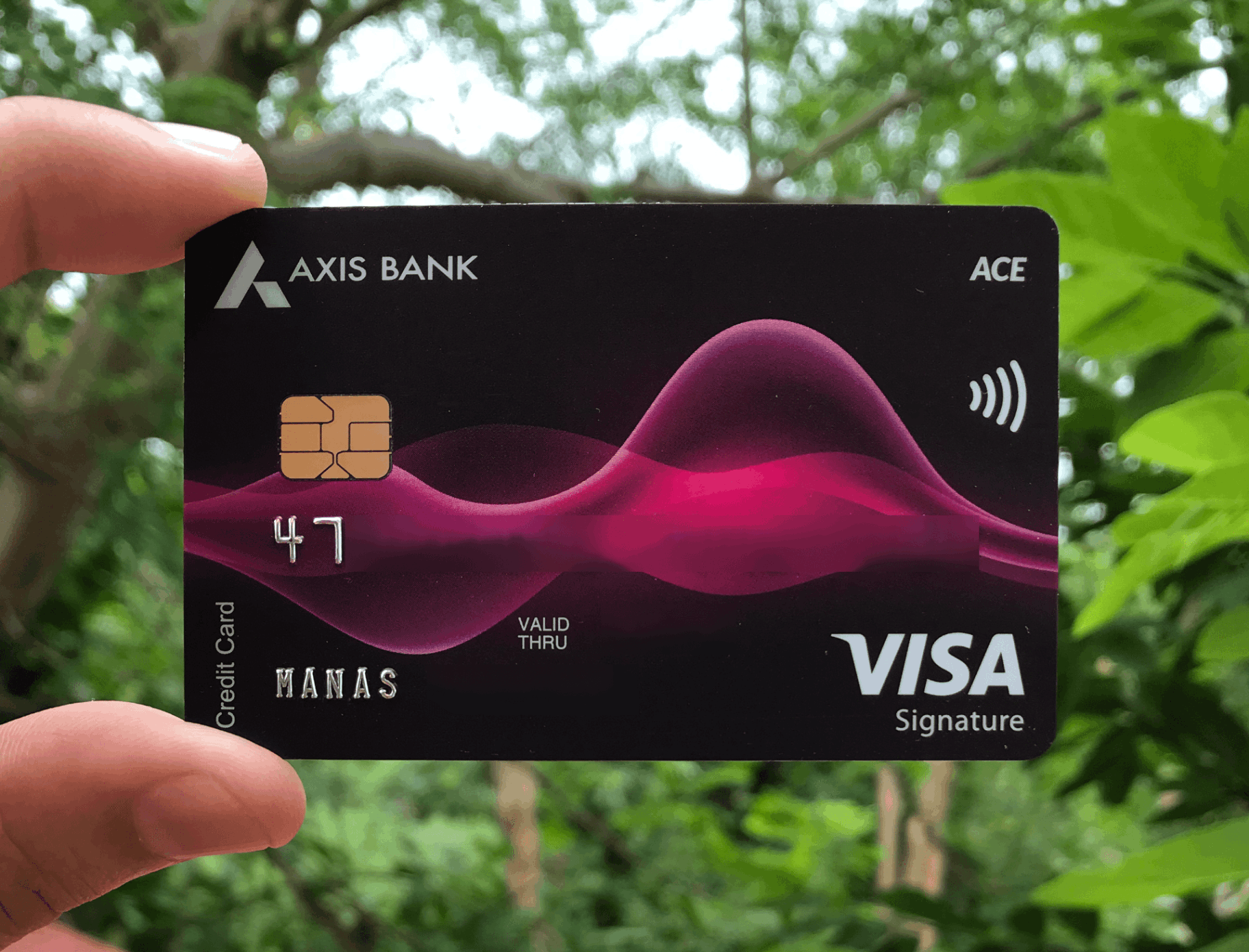 Eligibility criteria are not very strict since it's an entry-level card. To qualify for the card, you should be between 18 to 70 years old and a resident of India.
You will also need several documents, including a valid ID, photocopy of your PAN card, and a colored photograph.
You will also need to provide a copy of your latest payslip, bank statement, Form 16, or income tax return as proof of income.
Getting Approved
If you're a Google Pay user like me who was sent the offer, your chances of getting approved are be higher than someone who had to inquire about it.
A good credit score of over 750 could increase your chances of getting approval for the Axis Bank ACE credit card.
Having an existing Axis Bank account will probably also boost your odds of getting approved for the card.
Redeeming Rewards Earned Through the Card
Another thing that I love about the ACE credit card is that I don't have to do anything to redeem the rewards. The cashback earned every billing cycle gets credited three days prior to the next statement is generated.
I find this system more convenient than racking up rewards and redeeming them in bulk.
Another nice thing about the rewards system is that the credit card statement includes the merchant category and the cashback earned for each transaction. This saves me time from manually computing them.
Bank Contact Information
For inquiries and concerns, you may call the bank at 1-860-419-5555 or 1-860-500-5555.
You may also follow Axis Bank on social media, including Facebook, Twitter, YouTube, and Instagram.
Axis Bank's corporate office is located at Bombay Dyeing Mills Compound, Pandurang Budhkar Marg, Worli, Mumbai – 400 025.
The Axis Bank Mobile App for Android Devices
Aside from Axis Bank's online portal, I was able to monitor and manage the ACE credit card using its mobile banking app. It is available to both Android and iOS platforms for free to all users.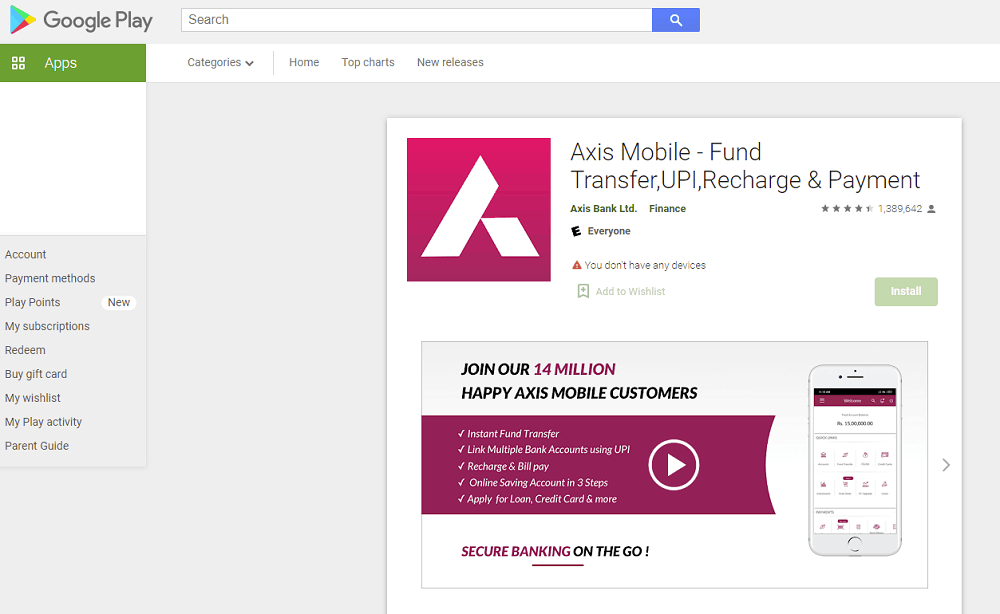 Android users will find the app on the Google Play Store in the Finance category under the name "Axis Mobile – Fund Transfer, UPI, Recharge & Payment".
It has over 10 millions downloads and currently has a rating of 4.4 out of 5 stars based on almost 1.4 million user reviews.
To begin downloading the app, tap on the Install button and wait for it to complete the process. Once it's done, the app will automatically install on your Android device.
Downloading and Installing the Android App
The Axis Bank mobile banking app has a file size of 54 MB and will require your device to run on Android 4.4 and up in order to function properly.
It is currently on version 7.3 and received its last update on October 29, 2021.
The Axis Bank Mobile App for iOS Devices
Meanwhile, iOS device users will find the NAB mobile banking app on the Apple App Store in the Finance category under the name Axis Bank Mobile Banking.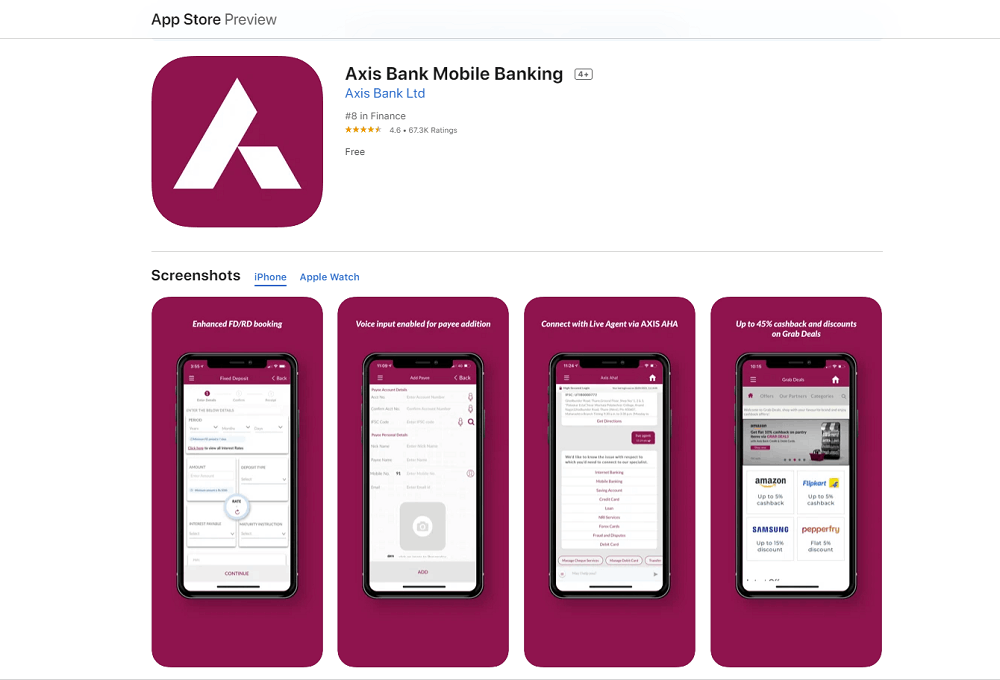 The iOS version of the app has a current rating of 4.6 out of 5 stars based on more than 67,000 user reviews.
To download the app, tap on the Get button and wait for the entire download process to complete.
Once all files have been downloaded, it will automatically begin installation on your iOS device.
Downloading and Installing the iOS App
The iOS version of the app requires 157.8 MB of free space.
It requires iOS 9.0 or later to work on both the iPhone and the iPod touch.
Conclusion
If you're In the market for an entry-level credit card with a focus on cashback rewards, I recommend that you consider the Axis Bank ACE credit card. It has great cashback rates, and when it comes to fees and charges, they're easy to manage as long as you're aware of them.
Note: There are risks involved when applying for and using credit cards. Consult the bank's terms and conditions page for more information.