I have always been fascinated with the automobile industry and the rich history behind it. After all, apart from its ever-changing technological advancements, the industry itself has changed drastically over the past few years, with more cars becoming more environmentally friendly.
With the emerging trends and designs on the market today, I cannot help but wonder just how much these car manufacturers are making each year and which of them emerge as the best ones in the industry. Below are 10 of the most profitable car manufacturers.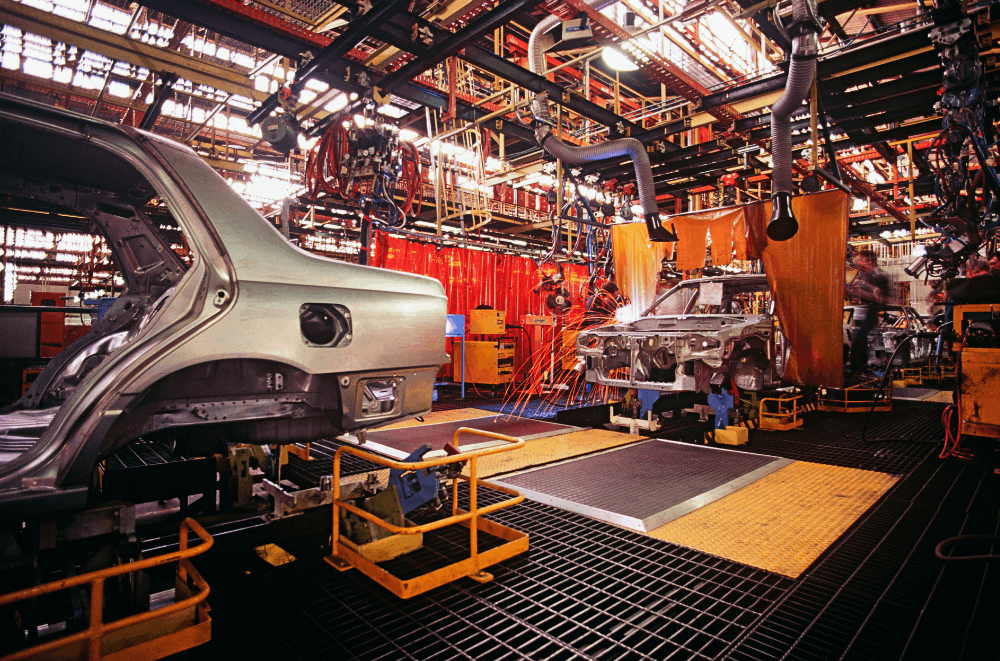 10. Hyundai Motor – $88.1 Billion
Korea-based automaker Hyundai consistently tops the best car manufacturers in the world for making high-quality cars at an affordable price point, such as the Sonata, Tucson, and Accent among others. Part of what makes these lines affordable is because Hyundai makes its own steel.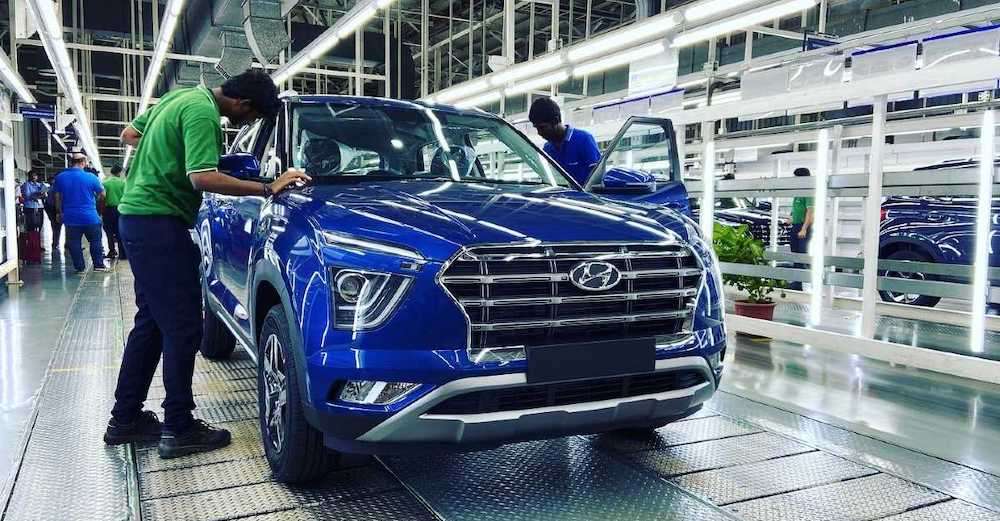 Founded in 1967, making it relatively young compared to others in the industry, it is a dominating presence not only as the largest car manufacturer in South Korea, but also one that owns the largest vehicle production plant in the world, said to produce one car every 10 seconds.
Just recently, I saw the company collaborate with their global ambassador, BTS, to promote their Hyundai Palisade and IONIQ lines, both of which err on the more luxurious side. In total, Hyundai made $88.1 billion in 2020.
9. Stellantis – $98.8 Billion
Stellantis is an automaker I am largely unfamiliar with, but only because it is considered a somewhat newcomer in the industry. I discovered that Stellantis was actually born from the merger of PSA Group and Fiat Chrysler Automobiles, two renowned companies in the automobile business.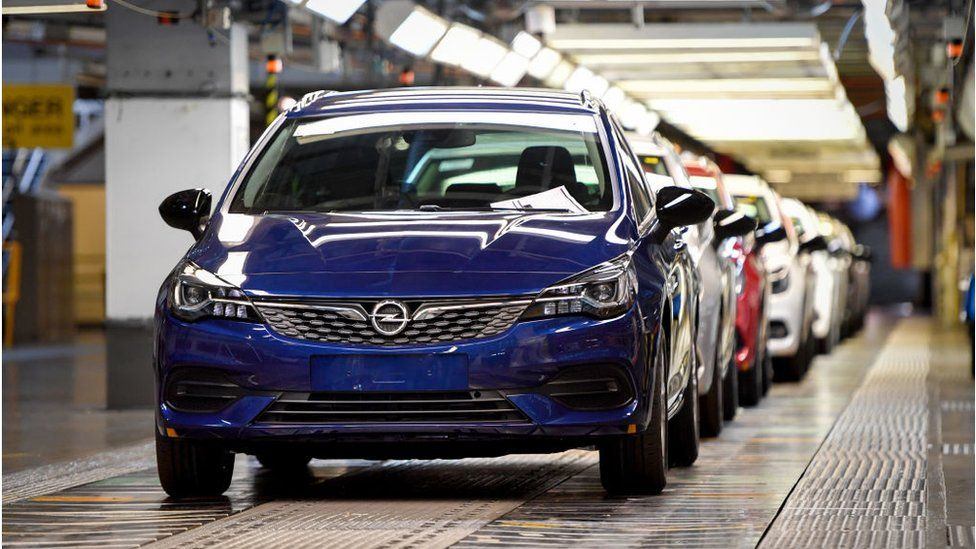 The merger of these two firms brings together 14 automobile brands under their name, allowing them to earn approximately $98.8 billion last year. Some of the brands under this Dutch-based car manufacturer include Peugeot, Maserati, Fiat, Chrysler, Jeep, Citroen, and others.
With such big names under Stellantis' care, I could see this vehicle maker rivaling some of the bigger brands that we can see on this list. For a newcomer, the future is definitely bright.
8. SAIC Motor Corporation Limited – $106.7 Billion
Edging out one rank ahead of Stellantis is the state-owned Chinese multinational automotive company SAIC Motor Corporation Limited, making around $106.7 billion last year. It is considered the second-largest automaker in China and the twelfth-largest in the global production of cars.
SAIC Motor specializes in bringing passenger and commercial vehicles closer to consumers. Besides these, it also dabbles in vehicle components such as chassis, engine, power train, and transmission, while also offering auto financing services to its clients.
The automaker sells different products and brands under its name, most of which are exclusive to the company. These include Maxus, MG, Roewe, and Yuejin. Through its joint venture companies, it sells brands such as Buick, Chevrolet, Volkswagen, and more.
7. BMW Group – $112.8 Billion
BMW is perhaps one of the most popular carmakers in the whole world. I usually associate this company with luxury, especially as its understated elegance is truly timeless. I have also recently discovered that it also makes lines designed for middle-class and average users.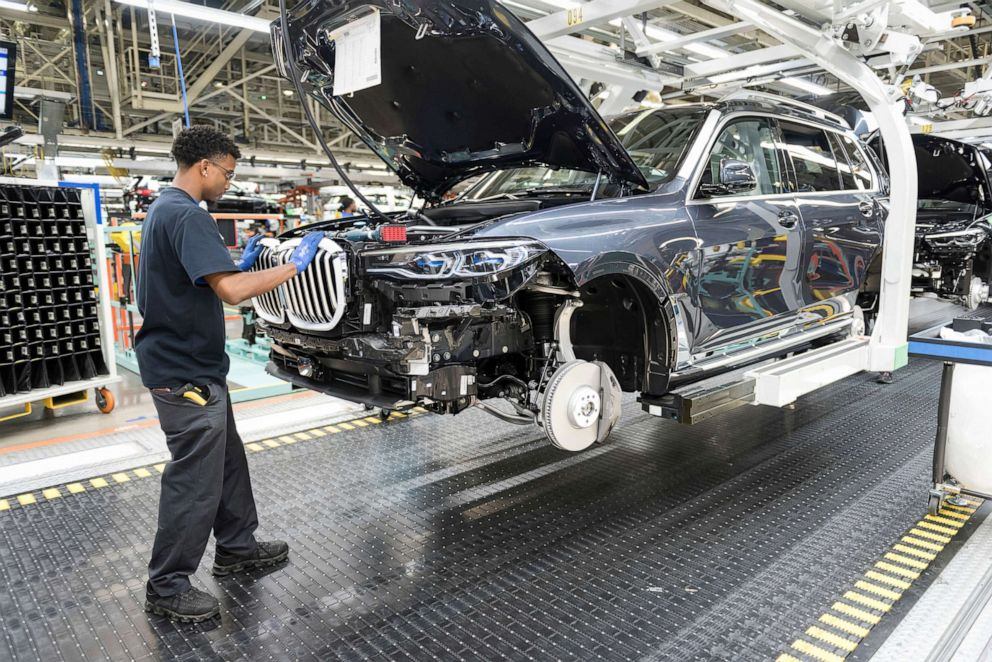 Founded in 1916, this German automaker was originally created to make airplane engines. However, due to the Treaty of Versailles, all German companies, including BMW, were prohibited from manufacturing these engines. Thus they turned to automobiles, with the Dixi 3/15 as its first car in 1927.
BMW is known primarily for its line of sports cars and luxury vehicles. Its most popular models today include the 1957 BMW 507, the 1973 BMW 3.0 CSL, and the 2018 BMW M2 Competition.
6. Honda Motor – $121.8 Billion
Honda Motor comes in sixth on this list with a profit of $121.8 billion made in 2020. It comes as no surprise that they continue to make it on the list year after year, especially when they make some of the better cars on the market, some of which I have driven.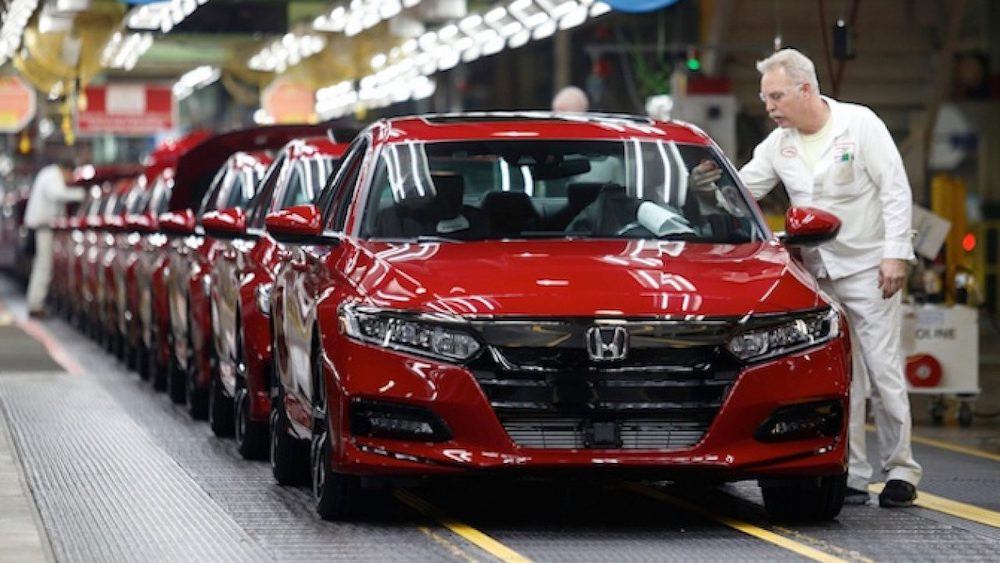 From my experience, I find that Honda makes comfortable, good-looking, safe, and affordable cars. The automaker also has a good range of options from the compact Civic, midsized sedans like the Accord, and even the Fit hatchback.
This Japanese company may not be the largest car manufacturer on this list, but they are making waves in the motorbike industry as well. Last year, Honda decided to cease participation in the Formula One (F1) World Championship in order to further its efforts in becoming carbon neutral by 2050.
5. General Motors – $122.5 Billion
Also looking to lessen their carbon footprint is the all-American automotive multinational corporation known as General Motors. It has invested more than $27 billion in researching and making electric and autonomous vehicles. Not bad considering it made $122.5 billion in 2020.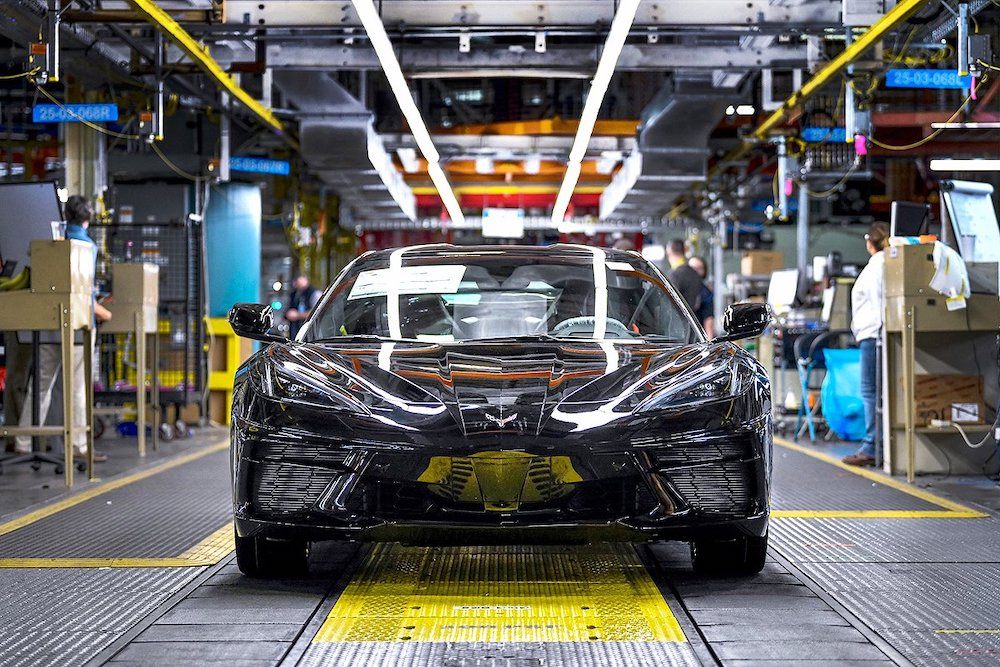 Considered one of the largest automakers in the United States, the automaker aims to launch 30 electric vehicles by 2025. Through its approach, I believe that carbon dioxide emissions could be greatly lessened over time, something which will help to benefit the planet.
What I find most interesting about General Motors vehicles was that they pioneered the presence of air conditioning systems in cars. This company owns some of the more popular brands on the market, such as Cadillac, Buick, Chevrolet, and many others.
4. Ford Motor – $127.1 Billion
Ford Motor is one of the oldest and most established car manufacturers on this list. It is responsible for vehicles like the legendary Mustang we all know today (the muscle car I dreamed to have and rev up when I was much younger), the Ford GT supercars, and more sensible sedans like the Fusion.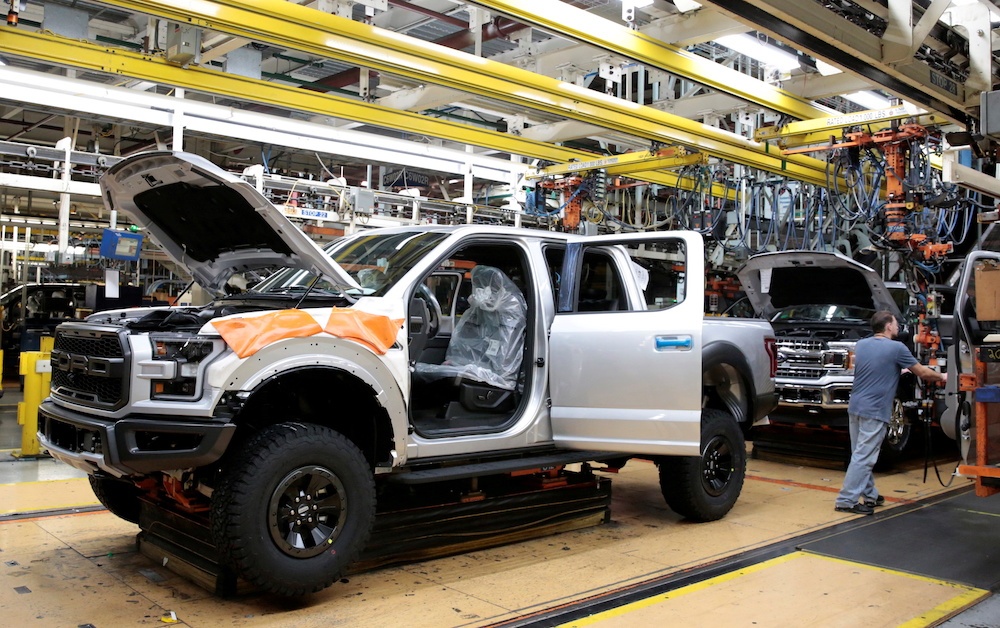 It does not surprise me that Ford Motor has managed to produce an excellent array of cars, particularly after introducing the concept of assembly lines in the auto-making world, making it easier and more efficient to assemble cars in various stages.
For 2021, Ford announced that it will be making a cleaner and greener turn by making electric versions of its popular models such as the Mustang Mach-E SUV. With this approach, the company aims to attract more buyers who are into electric vehicles.
3. Daimler AG – $175.9 Billion
Daimler is the parent company of both the Mercedes-Benz and Mercedes-Maybach brands we know today. It has made $175.9 billion over the past year and it is not going away anytime soon. Celebrities are fans of the brands with rappers Travis Scott and Ludacris each owning the Maybach.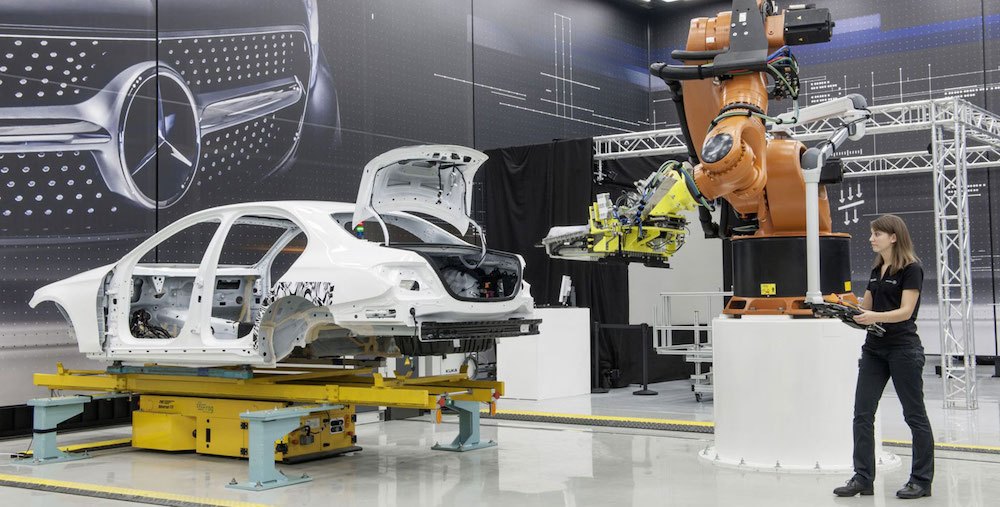 If I had all the money in the world, I would surely like to get the Maybach as well, given that it boasts some of the most comfortable and luxurious seats, treating individuals to supple leather and a place to stretch their feet out.
Apart from the two Mercedes-led brands, Daimler also has shared in Smart Automobile, Mitsubishi Fuso, BAIC Motor, and many others. It is considered the thirteenth-largest car manufacturer on the globe.
2. Toyota Motor Corp. – $249.4 Billion
Coming in at the second spot is Japanese brand Toyota who obtained an impressive revenue of $249.4 billion in the past year. It's not surprising given that the car manufacturer has a wide range of models under its name such as the Avalon, Camry, Prius, Corolla, Innova, and the like.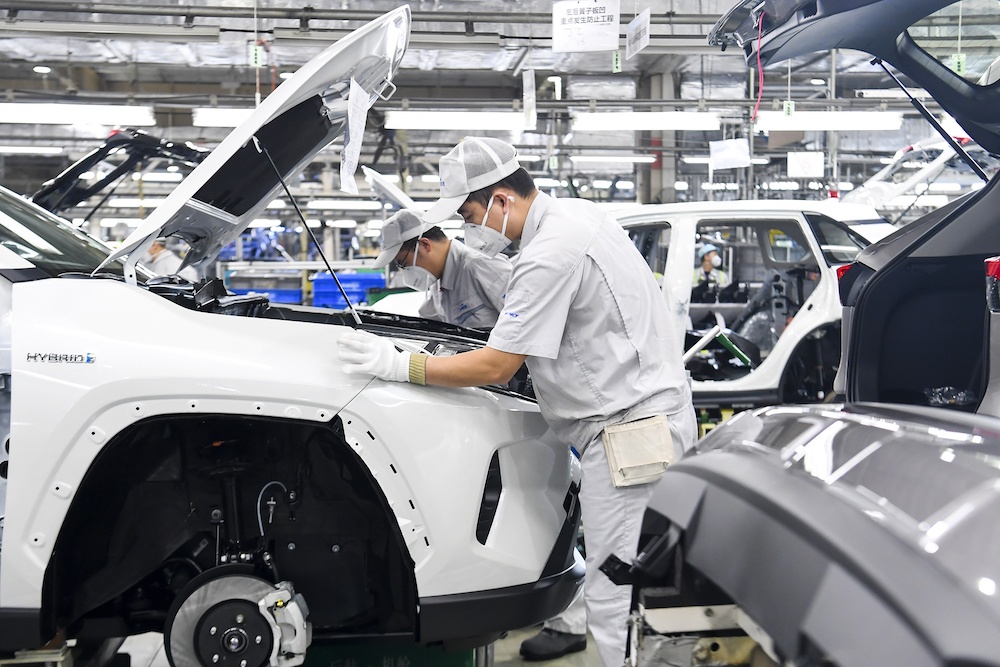 Toyota is touted as one of the most trustworthy brands today, even being considered very sensible. The automaker often has a throng of loyal followers and buyers, particularly for its quality, safety, affordability, efficiency, and reliability.
Japan's Toyota Motor Corporation owns other brands and divisions under its name, such as Lexus, Denso, and Hino Motors, among others.
1. Volkswagen Group – $254.1 Billion
At the number one spot is the Volkswagen Group with a whopping $254.1 billion revenue in 2020 alone. The carmaker offers an excellent lineup of cars that are friendly not only for beginners but also for seasoned professionals.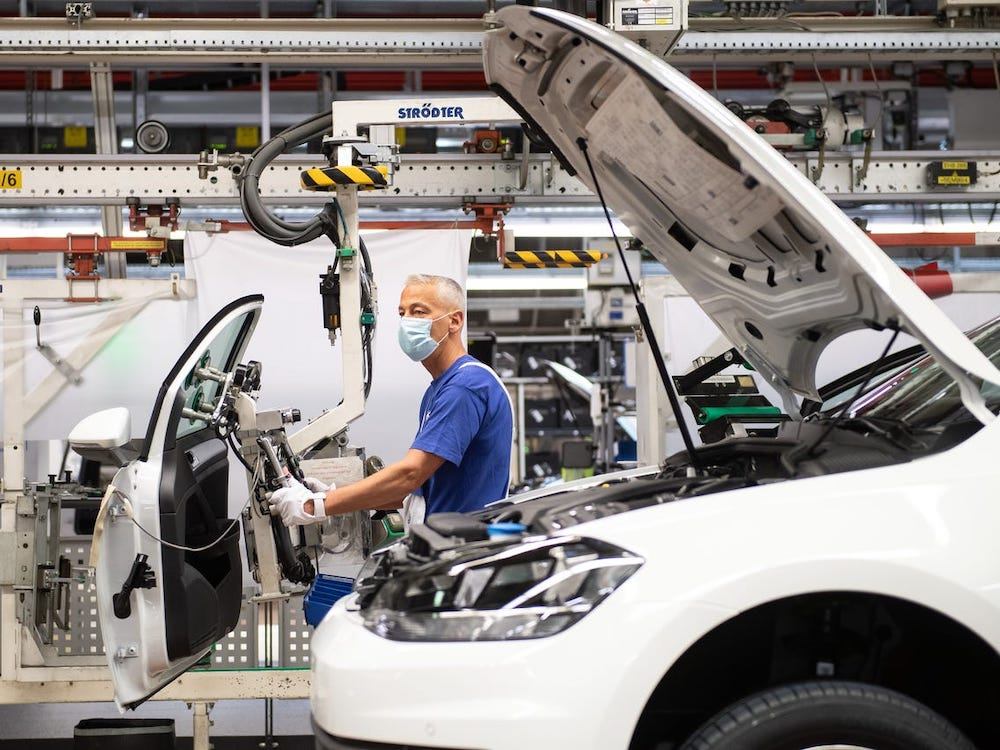 Some of its best models include the GTI hatchback, the midsize Passat, the Golf hatchback, and even the Jetta sedan. Of course, I must mention that Volkswagen has brought to life the ever-iconic Beetle and the Type 2 Volkswagen, retro vehicles that are still highly coveted today.
I believe that the success of the Volkswagen Group comes from its highly diverse brands. After all, I discovered that they sell vehicles under the likes of Lamborghini, Bentley, Audi, SEAT, and many others.
The Takeaway
Now that we all know a bit more about the 10 best car manufacturers in the world, I know that I will be making smarter decisions when picking out a car in the future. With their array of offerings, these automakers definitely stand out from the crowd.