I have often wondered just how much the cars are worth that celebrities are driving. While I am perfectly happy driving my own affordable vehicle, I dream of the day I could cruise down the street driving one of those famous celebrity cars.
Given that these vehicles are status symbols, it comes as no surprise that these celebrities just found the cars to match their popularity and demand in the market. Below are some of the most luxurious and expensive celebrity-owned vehicles.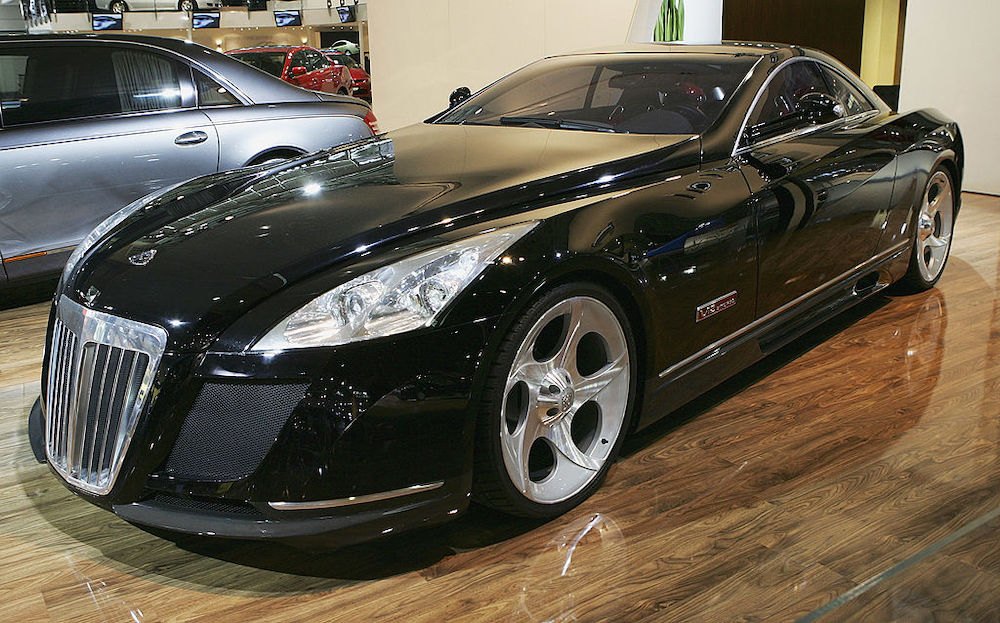 1976 Lotus Esprit – Elon Musk – $1 Million
I genuinely believe that Elon Musk is a man well ahead of our times, and his love for the 1976 Lotus Esprit shows it, even using it as an inspiration for its Tesla Cybertruck. This vehicle was used in the original 1977 James Bond film called, The Spy Who Loved Me.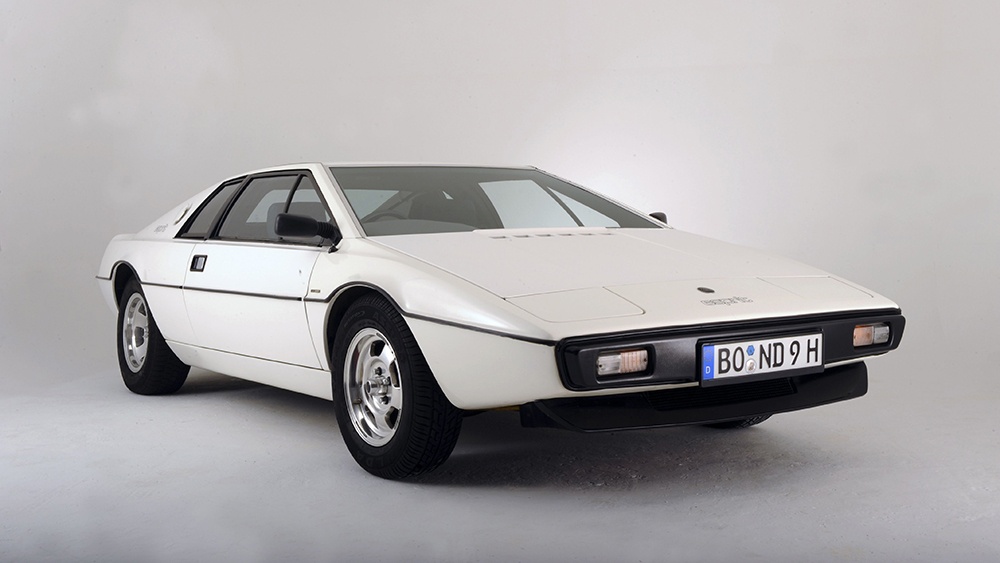 Musk bought this car off a couple for approximately $1 million. This couple merely took a chance on paying $100 for an unclaimed storage unit in a blind auction, and in a twist of fate, was bought by Bond film-lover Musk himself in 2013.
Vintage Rolls-Royce Silver Cloud II – Beyonce – $1 Million
Queen B deserves nothing but the best, which is probably why Jay-Z gifted her with this stunner during her 25th birthday in 2013 – a 1959 Rolls-Royce Silver Cloud II limousine valued at $1 million.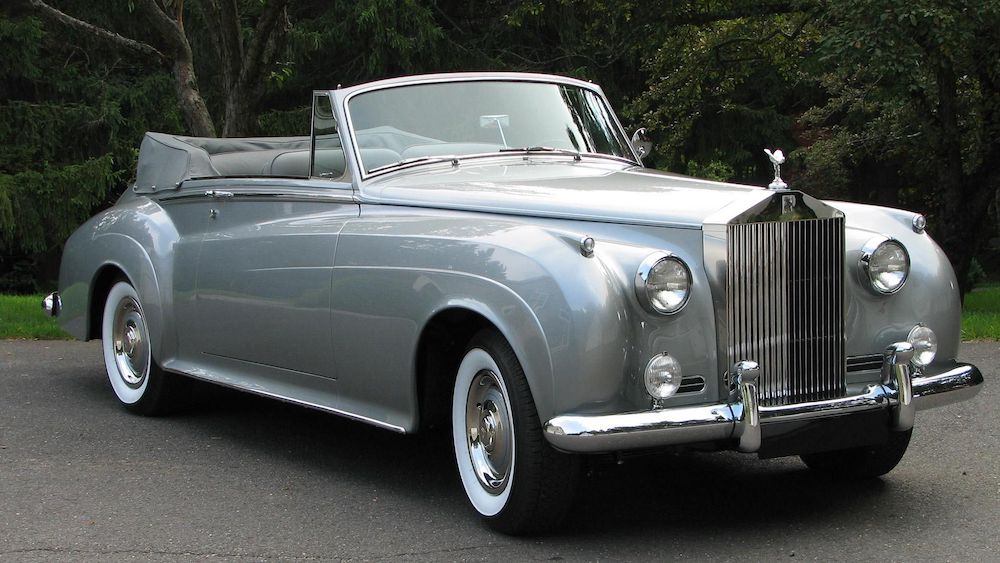 The car was reportedly delivered with a sign on the driver's that read, Reserved for Mrs. Carter. True to its name, the vintage convertible limousine is decked to the nines with a sky blue exterior and a matching leather interior to boot, complemented with a navy blue top and white tires.
Mercedes SLR Stirling Moss (Limited Edition) – Kanye West – $1.06 Million
Yeezy knows how to drive in style with this uber extra ride worth a cool $1.06 million. In 2011, the rapper was seen driving this vehicle all over France during the Cannes Film Festival.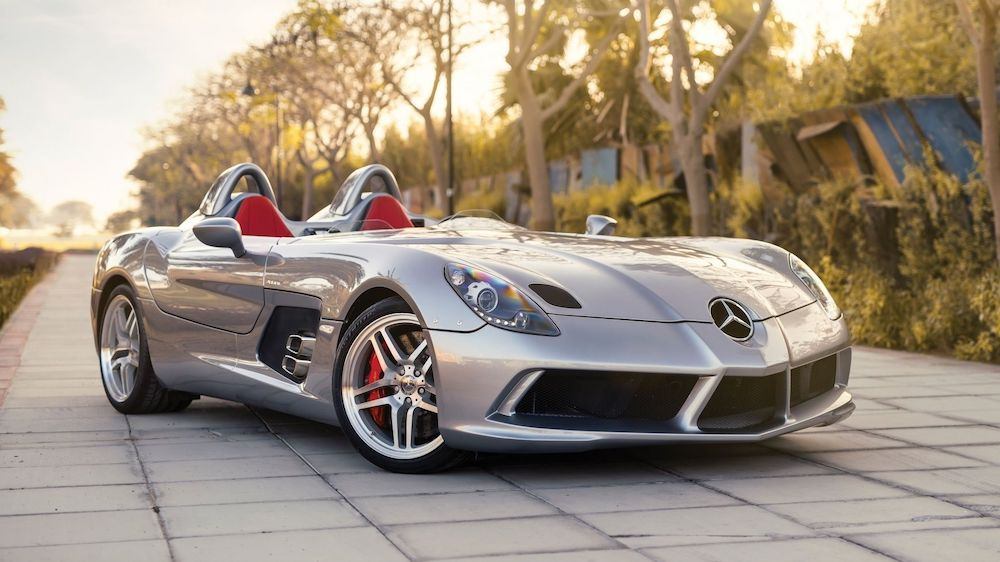 It seems that the price tag is justified, however, with the limited edition Mercedes SLR Stirling Moss being made with only 75 in the world.
Hennessey Venom GT Spyder – Steven Tyler – $1.1 Million
Aerosmith singer Steven Tyler managed to snag this beauty of a car for $1.1 million. For a custom design and convertible version that's considered one of a kind and a limited edition, I think that is already a sweet deal.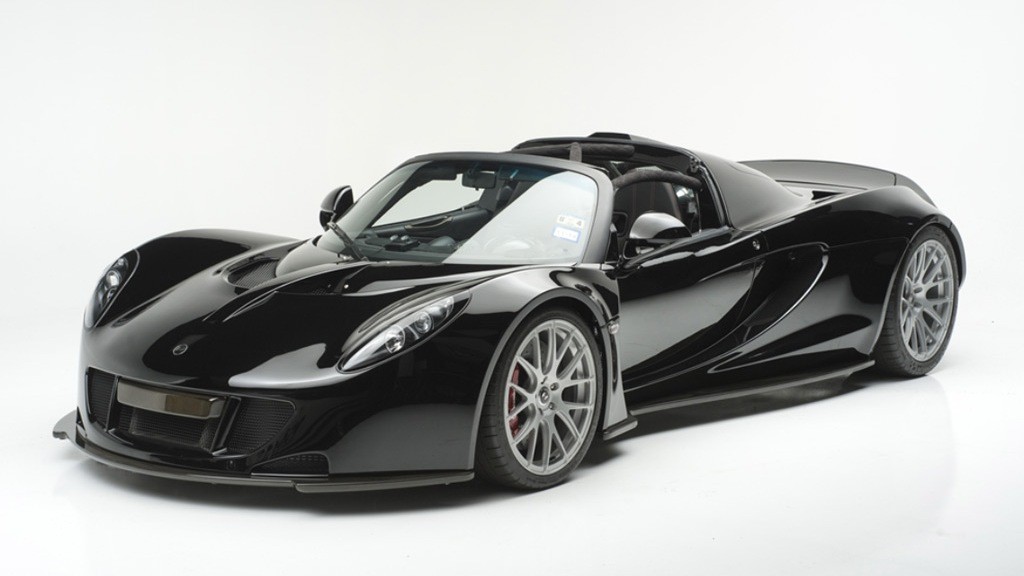 This vehicle alone is considered one of the most expensive and fastest in the world. The custom-made design for the Aerosmith frontman only made the price much higher, with the singer wanting a drop-top version.
Bugatti Veyron Sang Noir – Drake – $1.3 Million
Singer-rapper Drake is not one to shy away from showing his wealth, often wearing bling to the nines. I believe that his cars are a testament to that – even going as far as buying a $1.3 million Bugatti Veyron Sang Noir.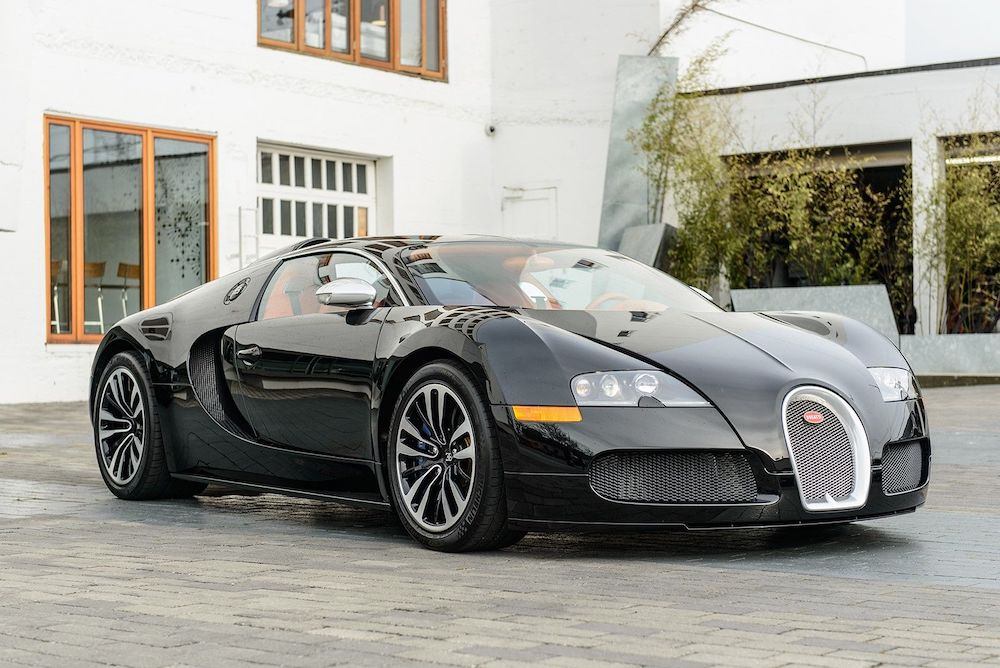 This car is unique, with only 15 made in the world. It boasts a sleek black finish and an orange leather interior. I discovered that the rapper had since put the car on sale at Ferrari Quebec back in November 2018.
Ferrari La Ferrari – Kylie Jenner – $1.4 Million
I love the Kardashian-Jenner clan and the lives they lead. After all, one can only dream, right? And dream I do for Kylie Jenner's Ferrari La Ferrari priced at $1.4 million.
I found the story behind this vehicle to be quite sweet, given that this was a push present by baby daddy Travis Scott before their daughter Stormi's birth. This car is perfect for getting away since it can reach 60 mph in less than three seconds.
Maybach 62S – Madonna – $1.4 Million
The Queen of Pop has raked in millions throughout the years, and she shows it is here with this $1.4 million Maybach 625, one of the rarest vehicles in the world. This can go as fast as 60 mph in just 4.5 seconds despite its heavy built.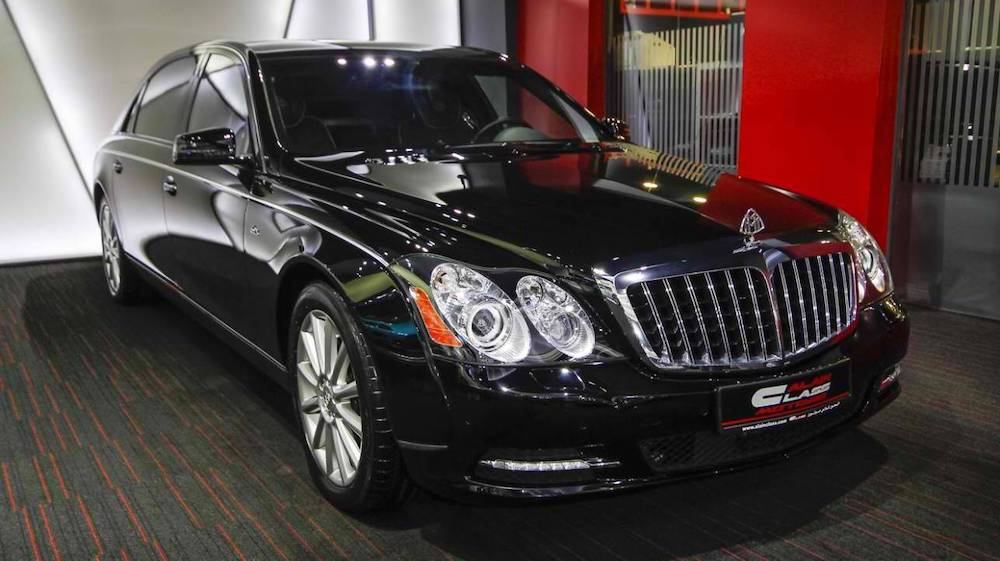 While the vehicle itself is only said to be around $500,000 in 2008, it appears to me that Madonna decked out her car with other luxury features to achieve a $1.4 million price.
Maybach G650 Landaulet – Travis Scott – $1.6 Million
As if gifting baby mama Kylie Jenner with a $1.4 million vehicle, Travis Scott drops $1.6 million on his luxury Maybach G650. The Astroworld rapper goes all out with a massage system in his cool ride coupled with reclining seats and even champagne flutes – luxurious in every turn.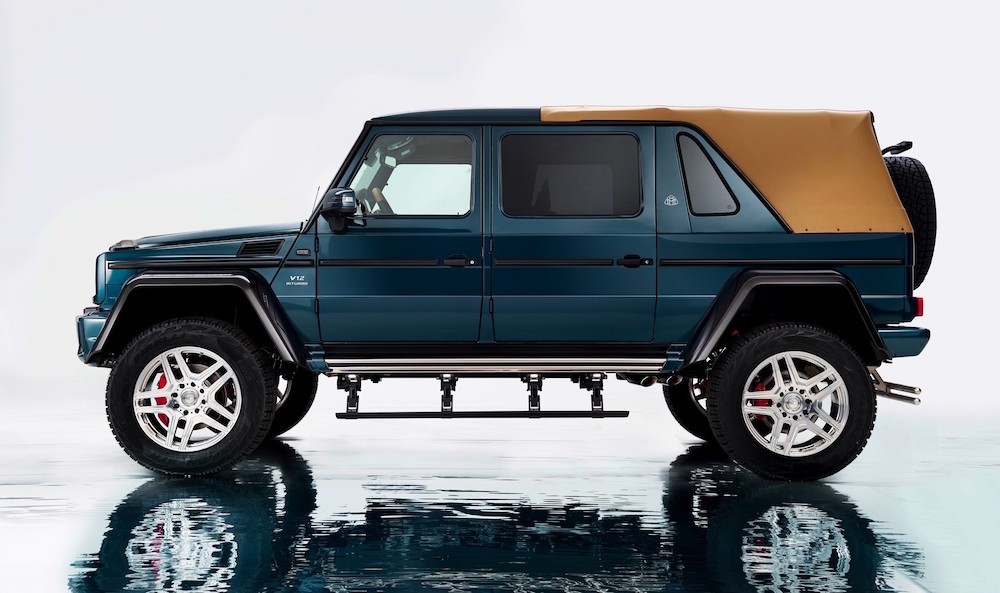 I found out that the Maybach-outfitted Mercedes Benz G-Wagon was one of the 99 made in the world. The car was initially brought to Scott in white, but the rapper has since retrofitted it in a deep brown color that's truly dazzling.
Aston Martin One-77 – Samuel Eto'o – $1.64 Million
Samuel Eto'o might not be a big name in Hollywood, but he sure is a household name in the world of soccer as one of the greatest footballers of all time and from Chelsea to boot.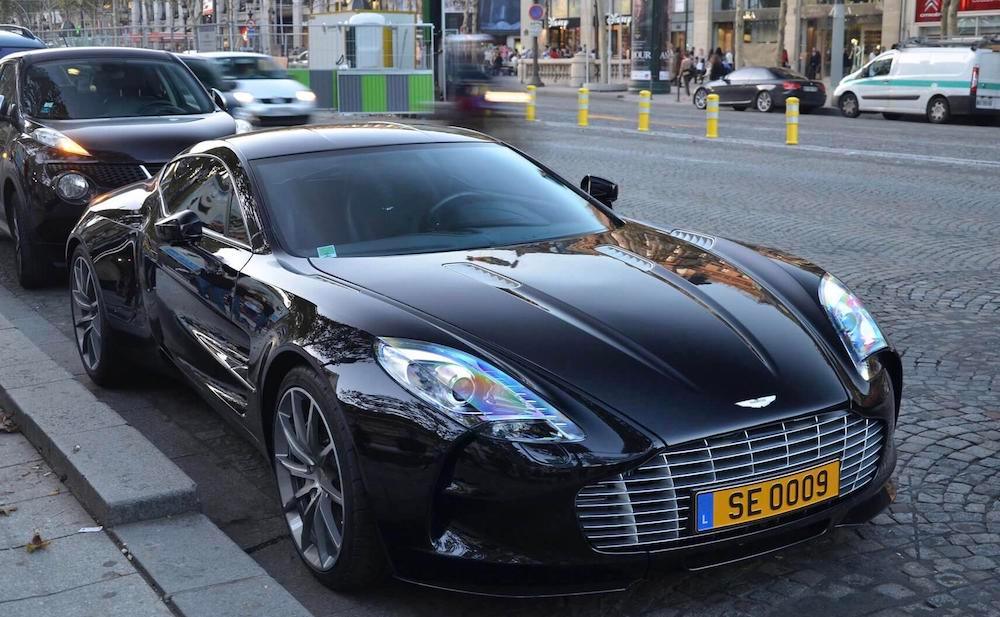 With only 77 made globally, the Aston Martin One-77 is a fitting name for the car. It comes with a V-12 engine and light materials to make cruising around easier and smoother than ever before, especially with its 220 mph top speed.
Bugatti Grand Sport – Lil Uzi Vert – $1.7 Million
Lil Uzi Vert marked his 25th birthday in style by getting himself a $1.7 million 2012 Bugatti Grand Sport in red. He even wore a matching outfit to celebrate the occasion.
The Bugatti Grand Sport first belonged to renowned boxer Floyd Mayweather. I read that the car was the same Bugatti Mayweather purchased before his fight against Conor McGregor in 2017, although Lil Uzi Vert has made changes with a custom wrap worth $10 grand.
Pagani Huayra – The Rock – $2.4 Million
Who doesn't know The Rock? I certainly do, along with millions of people. What many people do not know is that he owns an ultra-limited Italian supercar: the Pagani Huayra.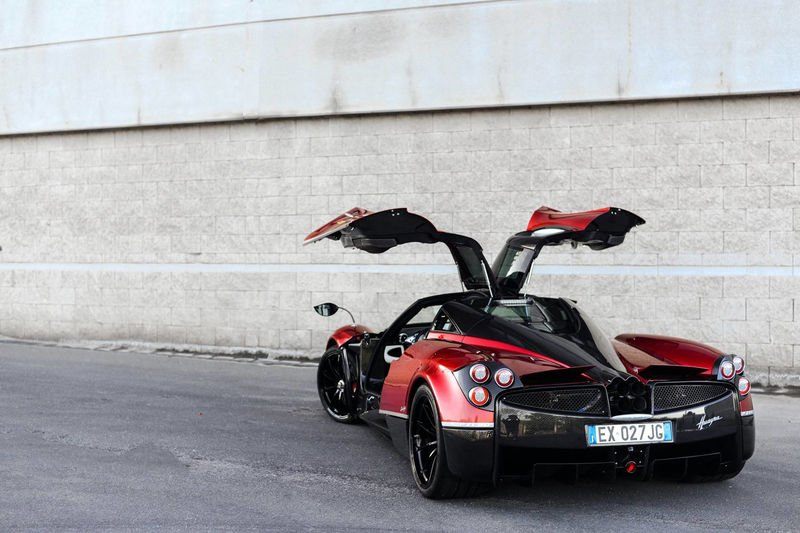 The Rock owns one of 100 units produced by Mercedes-AMG. This powerful car is known not only for its speed and performance but also for its stunning appearance. This is why the celebrity chose to roll into the premiere of the HBO show Ballers in this car.
Bugatti Veyron Super Sport – Tom Brady – $3 Million
As a football superstar, Tom Brady is bound to have a luxurious car, and sure enough, he has a garage filled with his car collection.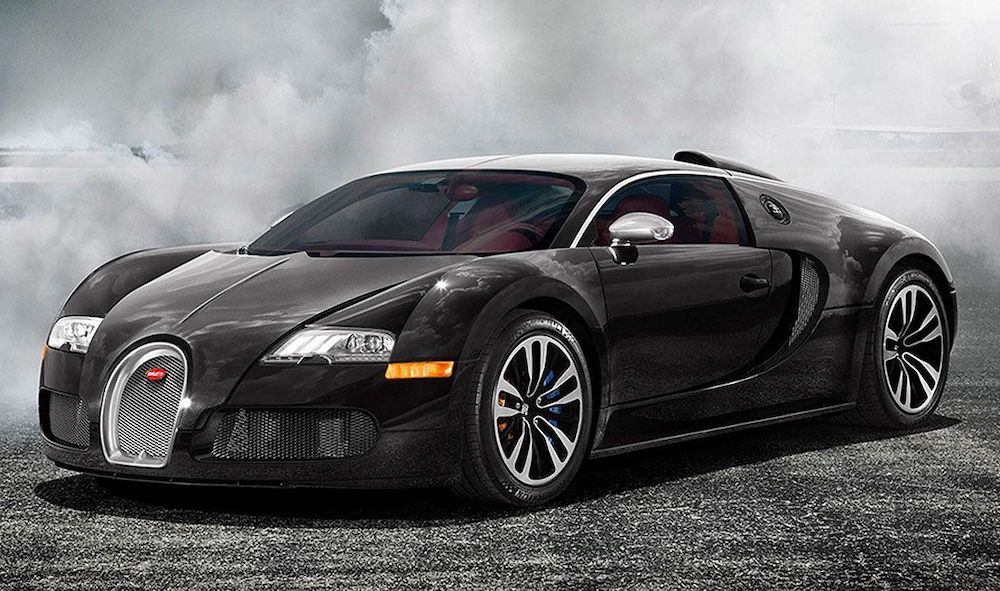 If I chose the most amazing car in his collection, it definitely would be the Bugatti Veyron Super Sport. This car is so rare that only a handful of celebrities own this car. Aside from Brady, this car is owned by Tom Cruise, Jay-Z, and Simon Cowell.
Bugatti Chiron – 50 Cent – $3 Million
Curtis Jackson, who many of us know as 50 Cent, comes next on this list with a 2020 model Bugatti Chiron in black and blue.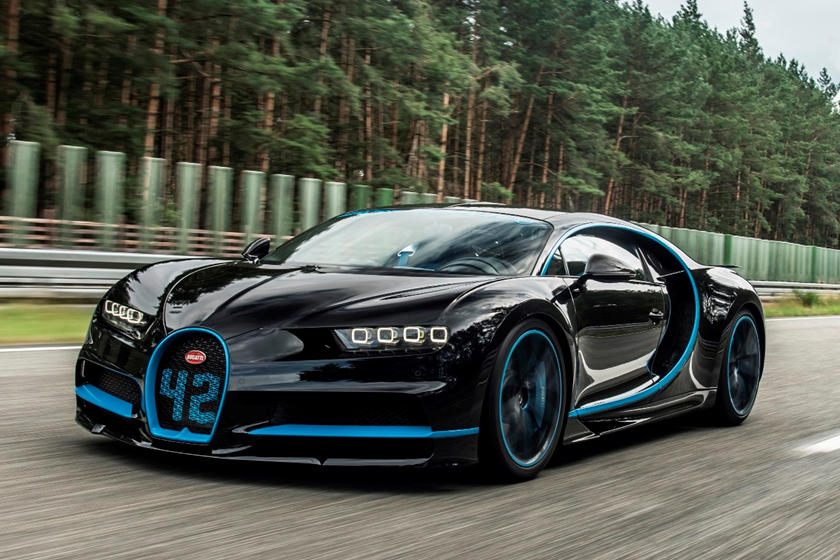 The rapper is reported to have a net worth of $140 million, which means he can afford this hypercar. He bought it toward the end of 2019, surely ending his year with a bang!
Lincoln Futura – Jeff Dunham – $4.2 Million
Bruce Wayne may be a fictional character, but Jeff Durham definitely is not. I just found out that he has a net worth of $145 million. Aside from being rich, another thing he has in common with Batman is he also owns a Batmobile.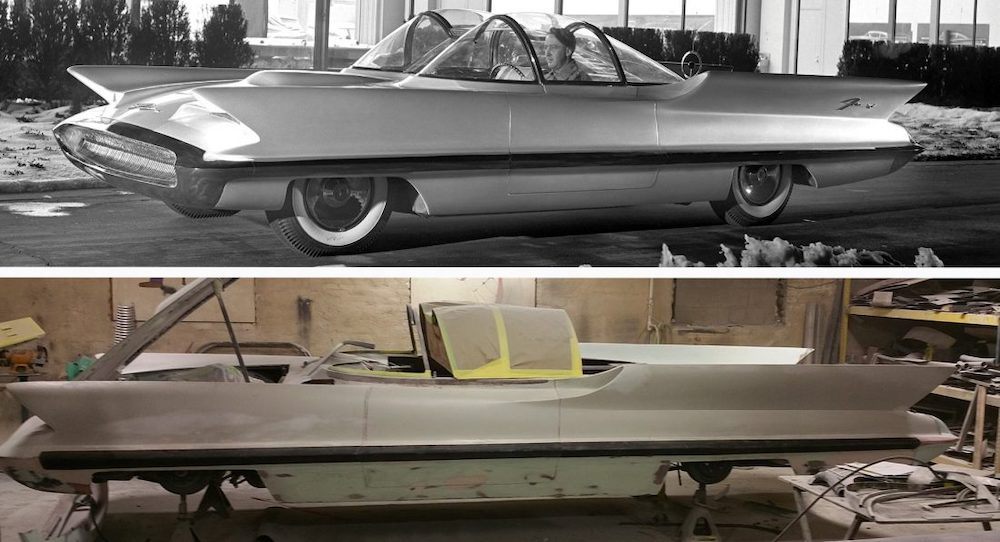 Durham went above and beyond to have his 1955 Futura modified to look like the original Batmobile we all know and love.
Lamborghini Aventador Veneno – Missy Elliott – $4.5 Million
Coming in at number six is Missy Elliot with the Lamborghini Aventador Veneno. Now, let me say that the Aventador may be one of the most expensive releases of the carmaker. However, its limited runs cost more.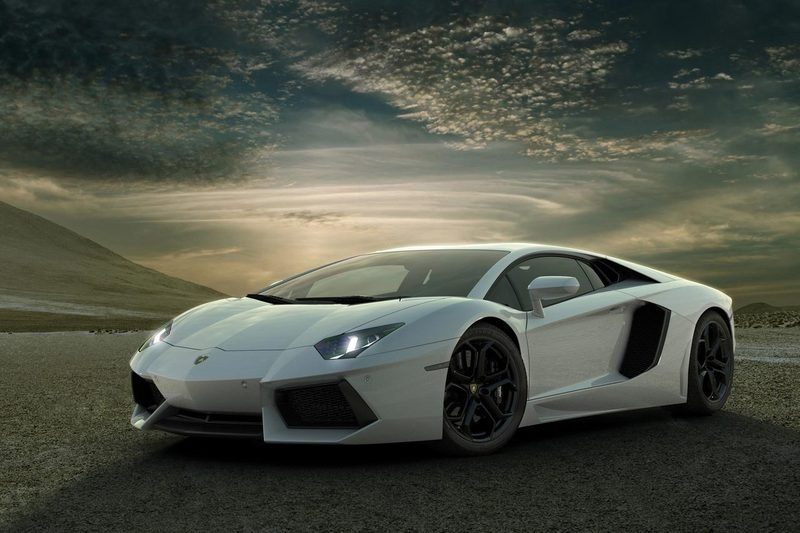 The Veneno is so limited that there are only 13 of these around, five of which are Veneno Roadsters. The rapper swapped her 2005 Bentley Continental for one of these babies.
Koenigsegg CCXR Trevita – Floyd Mayweather – $4.8 Million
Floyd Mayweather, one of the greatest boxers of all time, seems to have it all. He even had one of the most expensive cars owned by a celebrity: The Koenigsegg CCXR Trevita.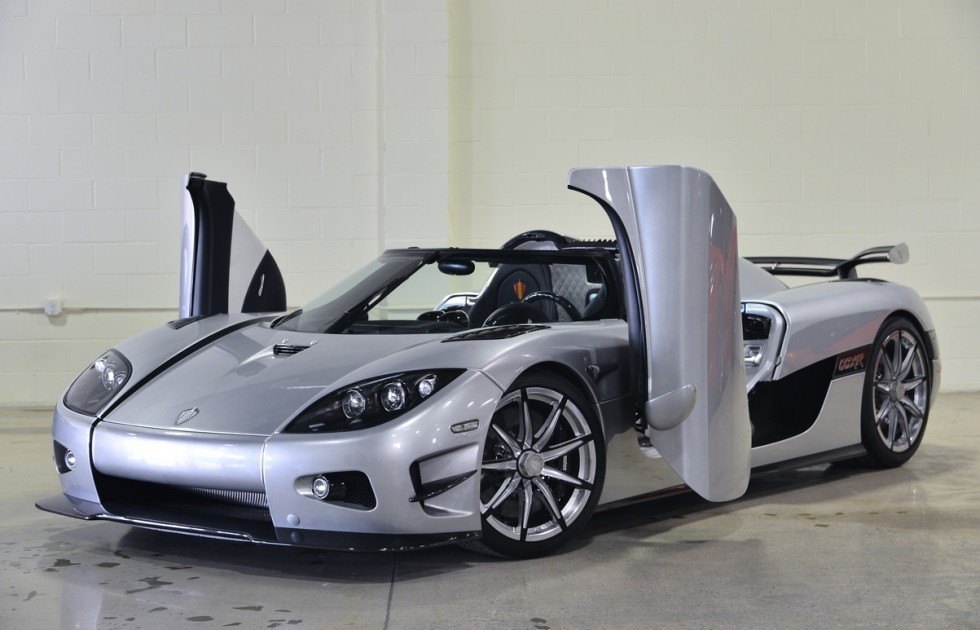 Even if I have the money, there is an extremely slim chance that I can snag this car because there are only two of these in the whole world.
Maybach Exelero – Jay-Z – $8 Million
Jay-Z's sure to turn heads with this sleek and downright stunning vehicle reminiscent of a Batmobile. It has a V12 twin-turbo engine that can go over 60 mph in 4.4 seconds.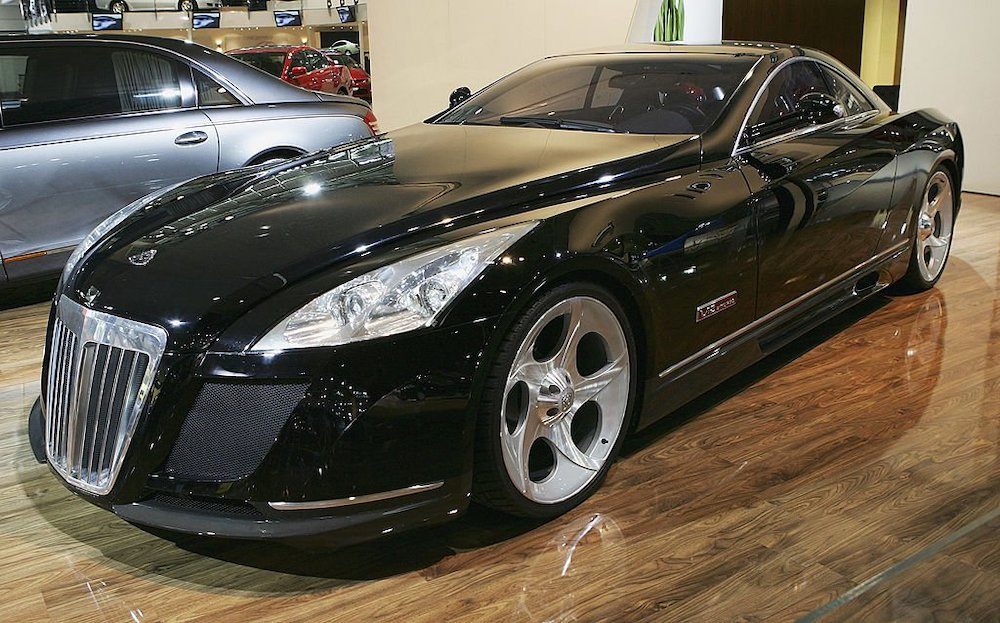 Jay-Z purchased the Maybach Exelero from rapper Birdman in 2011. This car was even featured in one of the artist's music videos, the Lost One.
1994 McLaren F1 – Jay Leno – $12 Million
Jay Leno has always been a car enthusiast, so it comes as no surprise to me that he bought this whopping $12 million 1994 McLaren F1. While he bought it for $800,000, the car is now worth a fortune at $12 million.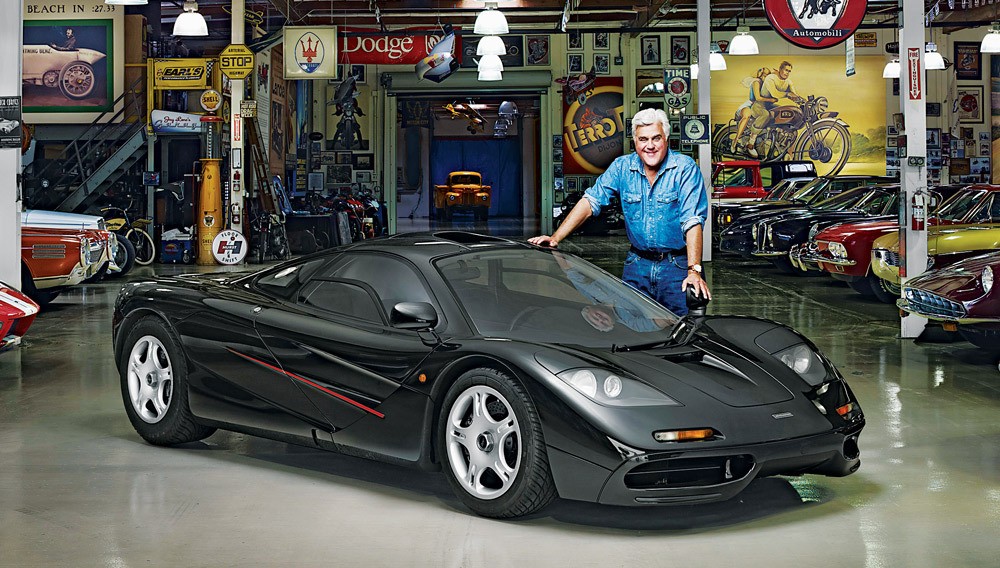 It seems that the McLaren F1 is a good investment on Leno's part not only because he is fond of cars but also because there are only 106 of these ever made. It is made of ultralight materials, making it one of the best supercars ever to exist.
Bugatti La Voiture Noire – Cristiano Ronaldo – $18.9 Million
I am not surprised that Cristiano Ronaldo enters this list at the number two spot, especially as he is only one of the greatest soccer players around the world.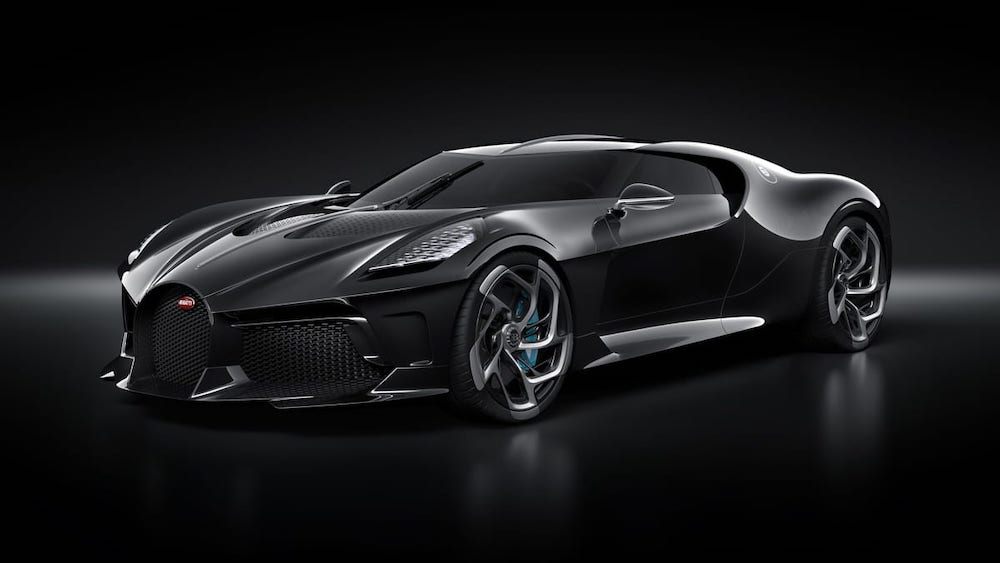 To celebrate his success and all the wealth that comes with it, Ronaldo bought himself a Bugatti La Voiture Noire, a one-off car from the French carmaker. Bugatti is known for its elegant and beautiful designs, and the La Voiture Noire does not disappoint.
Bugatti Type 57SC Atlantic – Ralph Lauren – $40 Million
If there is one person who I expect to have the most expensive car on this list, it is clothing designer Ralph Lauren.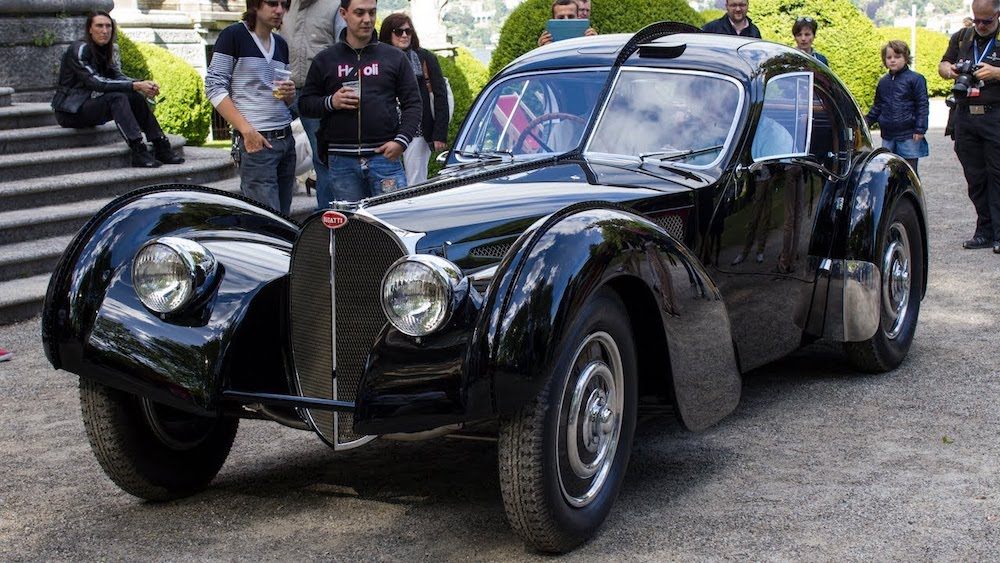 The fashion magnate sports one of two Bugatti Type 57SC Atlantic units, which he drives to major events. The car was last seen in public in 2013 at Concorso Elegenza Villa d'Este, an event for classic and vintage cars.
The Bottom Line
These celebrity cars are indeed the envy of anyone's eye. While I can only dream of driving these cars, these celebrities will have to live the dream for the rest of us.