The internet is an awesome thing, especially with the various fintech platforms we have today. What I find slightly inconvenient is the fact that I need to remember all of the passwords I used for each account. Plus, it is inadvisable to use the same password for all of them.
Whenever I forget passwords, I always wish I have some kind of a key ring that contains all my codes, much like the one that building managers have, you know? Well, in the digital world, the closest equivalent to this is a password manager application.
The problem is, there are a lot of secure app options out there and it can be difficult to point to a single service and decide to use it. This article can help as we are talking about five of the best password managers on the market today. Let's go!
Bitwarden
1Password
Keeper
Dashlane
NordPass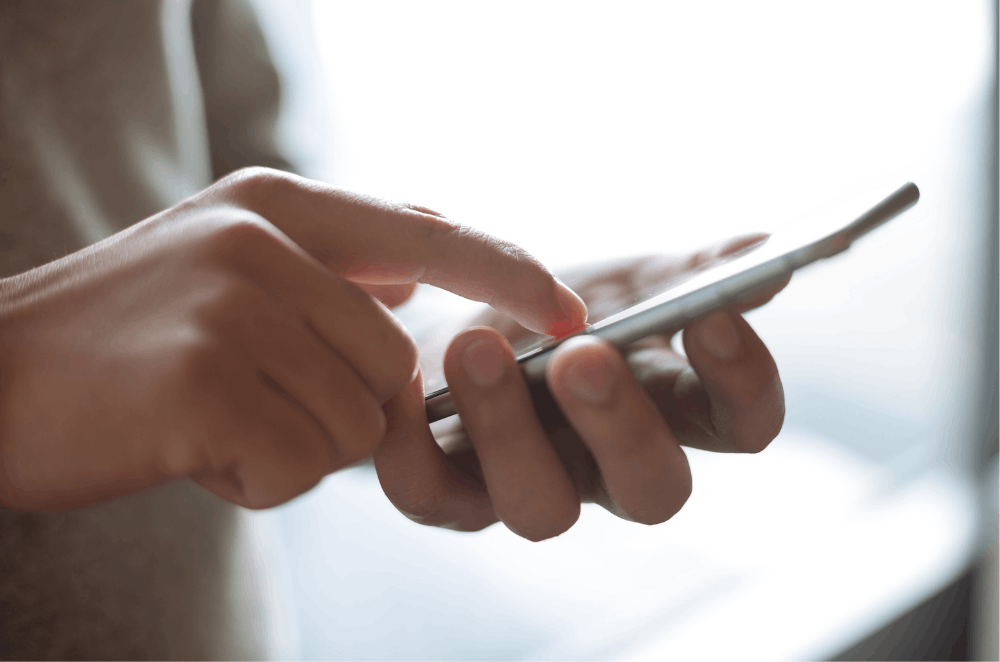 Bitwarden
Password managers provide a passcode generation and encrypted storage solution for users, and Bitwarden offers exactly that. What makes it different from other applications are its features including focused accessibility, automation, and premium upgrade options.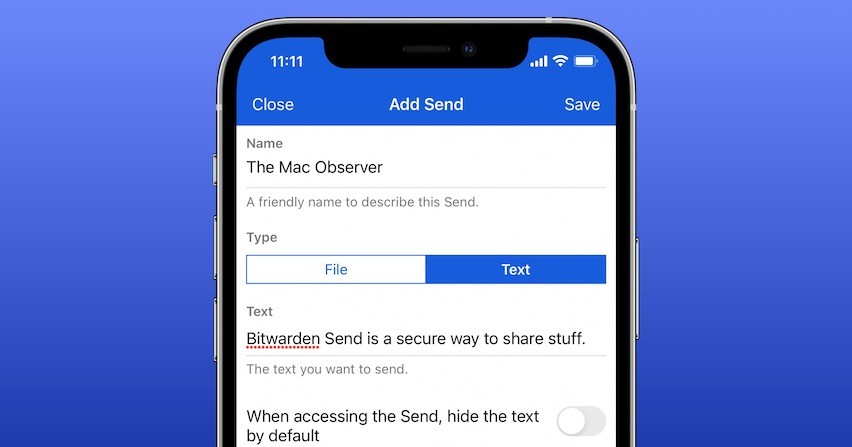 Anytime I see an open-source service like Bitwarden, I know I am in safe hands. This is because its code is up online for experts to take a look at, making sure that there are no malicious lines in there. Aside from this, this particular app offers added security by integrating my phone's biometric system.
Another thing I find useful about this application is its account switching feature, letting me save multiple passwords for different accounts for a single site. So, when I need to log in to an account for that service, I can easily pick the username and password pair that I want to autofill the form with.
To help protect passwords, the application uses different methods such as AES-256 bit encryption, salted hashing, and PBKDF2 SHA-256, all of which are proven and tested ways to secure my passwords. This service also offers Bitwarden Send for secure sharing of details directly and for one time only.
Getting Bitwarden
One thing to love about this application is its cross-platform accessibility. It can be downloaded for Windows, macOS, and Linux desktop systems, as well as for mobile devices running Android and iOS. Plus, those who want more convenience can install the browser extension for this app.
This app is available for free for personal and business uses. However, there are a lot of options for annual upgrades such as the Premium Account which costs less than $1 per month or $10 per year, and the Family Organization for $3.33 per month or $40 per year.
Businesses can also use the app for free for up to two users, but I can pay for an annual subscription such as the Teams Organization plan which costs $3 per month per user, or the Enterprise Organization plan which costs $5 per month per user.
1Password
I have been using the website Have I Been Pwned to check whether my passwords and other details have been stolen by hackers. If you are like me, then you might want to use 1Password, which taps into the breach database engine to add a layer of security to our passwords. I get alerts if my info has been leaked.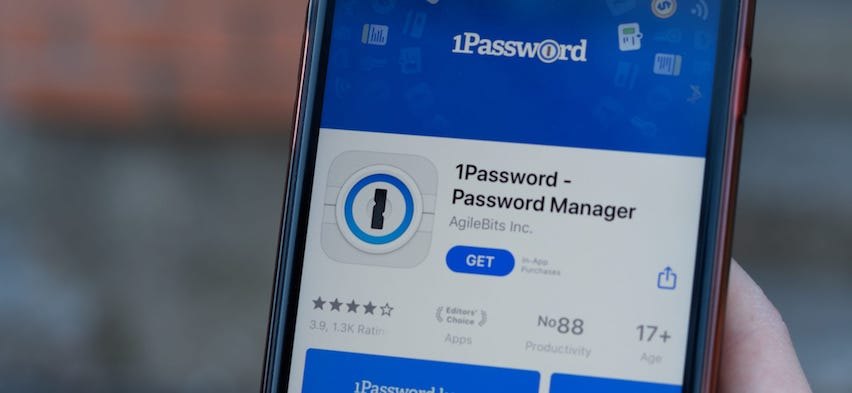 This award-winning secure app provides an easy way to manage my passwords. When I get to a login page and enter my credentials, the app will prompt me to save my passcode and forget about it. The next time I want to log in, I can simply hit autofill.
Now, say I am making an account and I needed to come up with a strong password that is difficult for hackers to decrypt. There is no need to worry about remembering these impossible-to-remember codes because again, 1Password saves and stores it in encrypted storage.
This application adds a valuable feature called Travel Mode, which eliminates any personal information before traveling to stop anyone from accessing my entire keyring in case of situations that allows other people to snoop around. I can easily restore my info with one touch after I get back.
Getting 1Password
Like Bitwarden, 1Password has cross-platform accessibility, which means I can access it as an application on my desktop and mobile device, and as a web browser extension on many browsers. No matter what you choose to use, I am just happy to say that this app offers a free 14-day trial.
After that, I need to purchase a Personal & Family plan which goes for $2.99 per month billed annually and $4.99 for a family of five per month billed annually, respectively. For business purposes, the Teams plan is priced at $3.99 per month, the Business plan is at $7.99 per month, and the Enterprise plan goes for a custom quote.
Each plan offers increasingly premium and exclusive features, including more accessible support, storage, and many others. To start using 1Password, just head to the right download source such as Play Store, App Store, Chrome Web Store, and other similar platforms.
Keeper
Keeper is another great choice for individuals who want to protect their passwords. Like the other two, this app offers encrypted storage for passwords. The thing is, it provides extra protection in the form of dark web monitoring through BreachWatch for the adventurous web browsers out there.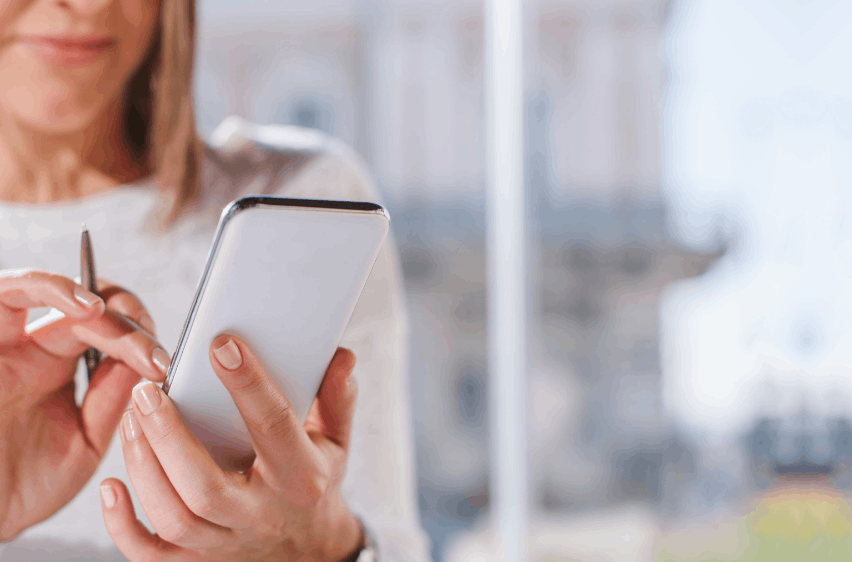 This works similarly to 1Password's partnership with Have I Been Pwned by searching through databases in the dark web of leaked information to see if my details have been compromised. Aside from BreachWatch, Keeper also has KeeperFill, which is the company's version of autofill.
In the free version, I can use it only on one device, but if I get a premium subscription I can cover more devices. This is where Keeper's synchronization features come in. I can keep unlimited passwords and access them on all my devices. I can also share them with friends and family.
To protect my codes, Keeper uses the Zero-Knowledge technology, which means that my data are encrypted in the cloud and can only be used when logged into my account using the Master Password. On top of this, it uses AES 256-bit encryption, Elliptic Curve, and PBKDF2 technology.
Getting Keeper
Those who use desktop devices will be glad to know that Keeper is available on Mac, Windows, and Linux, as well as in iOS and Android through the Google Play Store and the App Store.
Keeper also offers different prices for people with different budgets. Keeper Unlimited is available for an annual cost of $34.99 for personal use or $74.99 for family use while the Keeper Plus Bundle is $58.47 or $103.28 per year. Keeper also offers a Student plan which slashes off half of the price for students.
Keeper is also available for business use for $3.75 per user per month. Meanwhile, Keeper Enterprise will be priced depending on the customized features users want to include.
Dashlane
Dashlane is a great option for individuals who can work with limited features for free. I find this application extremely easy to use. Plus, it has other features that make it a standout among the entries on this list. One particular feature makes it great: its built-in VPN.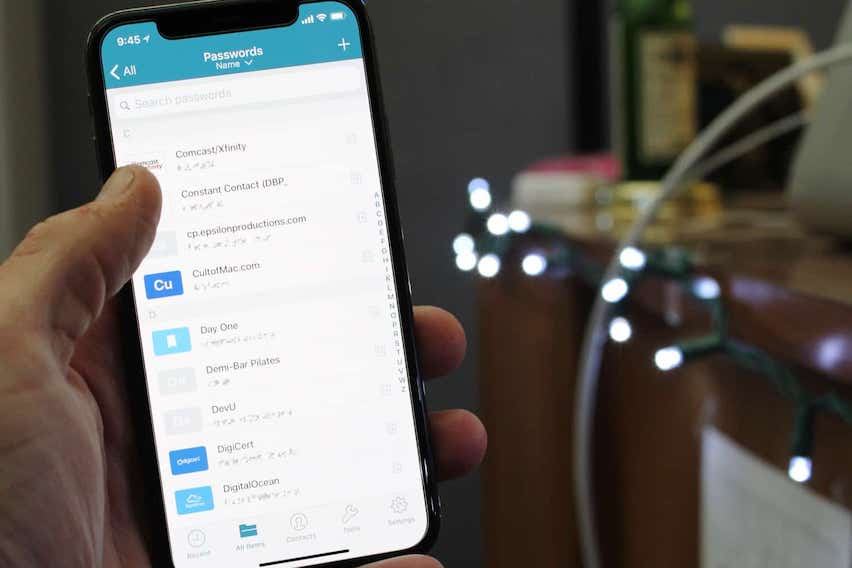 One feature the company added is Dashlane's VPN to help users like me browse the internet anonymously. However, this is only available in some paid personal plans. Meanwhile, a VPN offers a public WiFi VPN for businesses which helps protect employers protect their data on public connections.
On top of it all, accessing the application is under a secure system through two-factor authentication and Master Password.
Getting Dashlane
Getting Dashlane for your device is easy. I just need my device and an internet connection to download it through the App Store, Google Play Store, and many other sources. It is also available on desktop and web browsers.
This app can be used for free but for a limited capacity. However, interested users can get a free 30-day Premium trial. The price can range from $2.49 to $5.99 per month for the different personal offers such as Essentials, Premium, and Family.
It is also available for Team and Business use, which costs $5 and $8 per month. These cover different additional features such as policy management, reporting, and integration.
NordPass
NordPass is one of the newest entries on this list. This app is from a primarily VPN company, which means that it is guaranteed to be equipped with cybersecurity techniques for your protection.
Let's talk about its features, such as the password manager. Yes, it offers strong passwords and stores them in an encrypted vault. It also uses dark web leaks to make sure that my information remains safe. Moreover, it synchronizes data among all devices.
Another plus is its acceptance of cryptocurrencies as a payment method. This means that I can use the secure blockchain offered by these coins for smooth and protected transactions.
Getting NordPass
Downloading NordPass only takes a few taps on your smartphone or clicks on your computer. It is available on the Google Play Store, the App Store, and other download sources.
It is available for free but with limited features only. It can save unlimited passwords, keep notes and credit cards, and automatically synchronize my data. However, I can enjoy premium services for $1.49 per month.
The business plan only costs $3.59 per user. This comes with unlimited storage, an administrative panel, and customer support. It also offers a Password Health checker and a data breach scanner.
The Takeaway
Having a password manager is becoming more essential nowadays, especially with the variety of cybersecurity threats out there.
With these applications, I am able to protect my sensitive data much better and monitor any issues easily.