I read an interesting article that more than 50% of Americans opt for wireless payments in the form of designated credit cards and mobile wallets. I have been in this group for years as I find this method to be hygiene-friendly and more secure.
In this article, I will discuss what contactless cards are, how to get one, and if there are any downsides. Let's get started!
What Is a Contactless Payment?
How to Recognize Contactless Cards
What Is the Difference Between Contactless and Traditional Chip Cards?
How Does a Contactless Card Work?
Common Use Cases of Contactless Cards
Are Contactless Cards Secure?
Contactless Cards Last Longer
Benefits to Enjoy as a Consumer Using Contactless Cards
Benefits to Enjoy as a Business Allowing Contactless Cards
Downsides of Contactless Payment
What Is a Contactless Payment?
Contactless payment is a method to purchase goods or services without touching the terminal.
In the past few years, I have grown very fond of this option. It comes in a variety of forms, including smart cards, debit cards, credit cards, and mobile wallets.
Interested in how it works, I did some research, and it turns out that contactless payments use radio frequency technology and near-field communication to process the transaction.
As someone who owns Samsung Galaxy S21, which supports NFC, I am pretty familiar with the tech behind it.
Pay-on-the-Go
Financial institutions, including banks and large retailers, refer to contactless payments as tap-and-pay or pay-on-the-go.
It is for a good reason as it never takes me more than a few seconds to bring my card close to the terminal and have the payment processed.
How to Recognize Contactless Cards
I am sure that a solid percentage of people don't know that their card is contactless.
Fortunately, it is pretty simple to discover, as the only design detail that you need to look for is a WiFi-like symbol at the left or right corner of the physical card.
Therefore, I didn't have second thoughts on whether my Citi Double Cash Card is contactless, considering that it is the main reason I ordered it.
To me, it is pretty logical that card issuers use the wireless symbol as it is a synonym for contactless activity. However, it is important to know that not all retailers accept contactless payments.
What If Your Card Isn't Contactless?
It is something that I found out the hard way after getting rejected at a few smaller shops. Fortunately, Walmart, Target, and Costco, which are the stores that I visit the most, participate in this trend.
While I didn't have to face this issue, my piece of advice would be that you contact your bank and discover if they offer contactless credit cards.
If that isn't the case, then you should move forward and call AMEX, Citi, or Chase and decide on some of their products.
What Is the Difference Between Contactless and Traditional Chip Cards?
As someone who has used credit cards for more than a decade, I am pretty familiar that transactions with chip cards can take up to a few minutes to validate.
However, it isn't the case with contactless payments, as the process is much faster, with the initial step being the creation of a unique cryptographic code.
I was told by a representative of a card issuing company that the system generates a specific code for each transaction.
It is then decrypted by the bank, which gains info on who is using the contactless card and the payment amount.
Bank Approves the Transacted Sum
According to my experience and that of my friends, it takes less than 2-3 seconds to complete the verification process.
The main reason why I am using contactless cards is that it saves me a lot of time.
As mentioned above, the "handshake" between the terminal and the card issuer is measured in milliseconds.
How Does a Contactless Card Work?
The best way to describe a contactless card is by comparing it to payment services such as Apple and Google Play.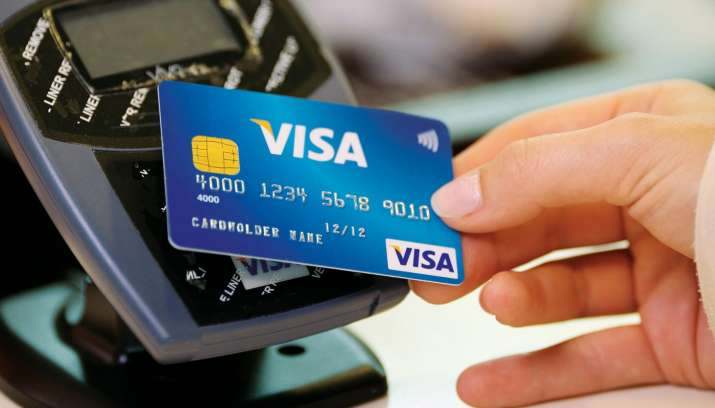 The former are designated apps that use a radio interface to process purchasing transactions.
It is pretty similar to contactless debit or credit cards other than the fact that these don't have a designated app but use an integrated chip.
As someone who has used contactless payment systems for the past couple of years, I discovered that it is necessary to have the card at a proximity of 3 inches so.
How to Use Contactless Cards
One of the reasons why I am more confident about using contactless cards is because these are highlighted by a dual technology featuring an EMV chip and a built-in antenna.
The interface is incredibly simple. The first step anytime I want to make a contactless payment is to detect if it has the same WiFi symbol.
If it does, I move on to tap my card on that wireless logo and await a confirmation that comes in the form of a short beep and/or a text message.
Common Use Cases of Contactless Cards
One thing that I realized when it comes to contactless cards is that I can't use these to make bigger purchases.
While it is not necessarily bad as it lowers the chance of losing a lot of money in fraudulent activity, it reduces the overall convenience.
On the other hand, tapping a contactless credit card is a regular part of my morning routine. In most cases, I use it to cover my food expenses and fuel my vehicle.
Keeping hands clean has never been as important, and not having to swipe a card through a terminal certainly helps me maintain great hygiene.
Network Limits
It is important to know that not all card issuers have the same spending limit.
For example, MasterCard allows $200 per contactless transaction, which is more than enough to cover my needs.
In a few cases where I extended the limit, the only thing that I needed to do for the transaction to go through is type in my PIN.
Are Contactless Credit Cards Secure?
Talking with people who understand the technology behind contactless credit cards, I discovered that the crypto code doesn't carry my billing address or full name.
Hence, it is safe to say that cracking the protective algorithm and performing any fraudulent activity related to this payment method is nearly impossible.
Not only that but a contactless credit card also offers enhanced security in comparison with a magnetic stripe.
As someone who had experience using the former, I can testify that payment info on these can be hacked with a skimming device.
Physical Security
The biggest concern that I had is what to do in case someone steals my contactless card.
The fact that they don't need to type in a PIN to make a payment up to $200 is pretty daunting.
Still, it is good to know that most card issuers offer protection from fraudulent activity.
Contactless Cards Last Longer
The least discussed advantage of contactless cards is the fact that these last much longer.
The first reason is that when I use this payment method, my card has little to no contact with public surfaces. Consequently, there is less dirt and residue that stays on it.
Compared to cards that have nothing but EMV and magnetic strips, which tend to wear out pretty fast, the design of the contactless counterparts ensures better longevity.
In the few years that I have been using my contactless credit card, I didn't have a single issue related to physical defects.
What if Your Contactless Card Wears Out?
In that scenario, you are best off contacting the card issuer and asking for a replacement.
A couple of my friends had this issue, and in 90% of cases, they weren't charged a penny.
Benefits to Enjoy as a Consumer Using Contactless Cards
As someone who is a part of the consumeristic culture, I can say that the biggest advantage of contactless cards is the ease of use.
Firstly, there is no stress about counting and handing over cash. Secondly, I don't need to type in the PIN or go through huge checkout lines.
As mentioned above, the dual technology of contactless cards adds to the overall security. With that in mind, there is a much lower chance of becoming a victim of fraudulent activity.
Not only that, but I also enjoy that my contactless card can be integrated with a smartphone device for even easier and safer payments.
Versatile Benefits
One of the coolest points about using this payment method is that many banks and card issuing companies offer loyalty benefits.
In my experience, these come in the form of discount codes as well as miles that you can redeem for other perks.
Benefits to Enjoy as a Business Allowing Contactless Cards
It wouldn't be a great review if I didn't discuss the advantages of a business that allows contactless payment.
As a few of my friends run a retail store, I know that they enjoy less time operating the terminals and cash machines.
Furthermore, their experience goes on to show that it is a fantastic way to offer a better customer experience and make sure that they come back.
One of the common misconceptions that business owners have is that they need to pay an additional fee.
Fraud Protection
After talking with my friends I found that the transaction fee is identical to that of traditional payment methods.
Similar to what customers enjoy, there is bank fraud protection for businesses as well.
Hence, if you are running a store and planning to accept contactless card payments, there isn't much that you should worry about.
Downsides of Contactless Payments
While I am a huge advocate of contactless cards, there are a couple of challenges starting with limited acceptance as a lot of smaller retail stores are yet to accept this payment method.
Additionally, while I am using a Mastercard contactless card that does allow a limit of up to $200, banks such as AMEX set the cap at $30 to $50, which is pretty low.
A major element that I didn't consider is that mobile wallets and contactless card payments per se don't work in certain countries.
Not only that, but there are numerous reports of people getting charged high foreign transaction fees in countries that are new to contactless payments.
Stolen Cards
Lastly, even though my bank offers fraud protection, I always think about what to do in case I lose my credit card.
The main issue is that the person who found/stole it can make a limited payment without knowing my PIN.
Summary
While there is room for improvement in terms of raised limits and greater availability, contactless payments hold great potential.
It is a payment method that I would recommend to anyone who has many daily expenses.