Almost everyone in the world today has taken to using credit and debit cards. Whether these are designed for convenience, emergencies, or simply accessibility, they have gained increasing popularity across the world. However, there are still major concerns about privacy and protection.
With numerous cases of credit and even debit card fraud, I find that turning to safer alternatives such as virtual credit cards (VCC) is the way to go. These digital cards lend a more secure layer that allows me to make purchases and transactions without having to use my original card number and data.
If you are like me and are on the market for digital cards available in the United States, look no further. I have rounded up five of the most popular ones today and how we can easily get our hands on these.
US Unlocked
American Express Go
Walmart MoneyCard
Blur
Netspend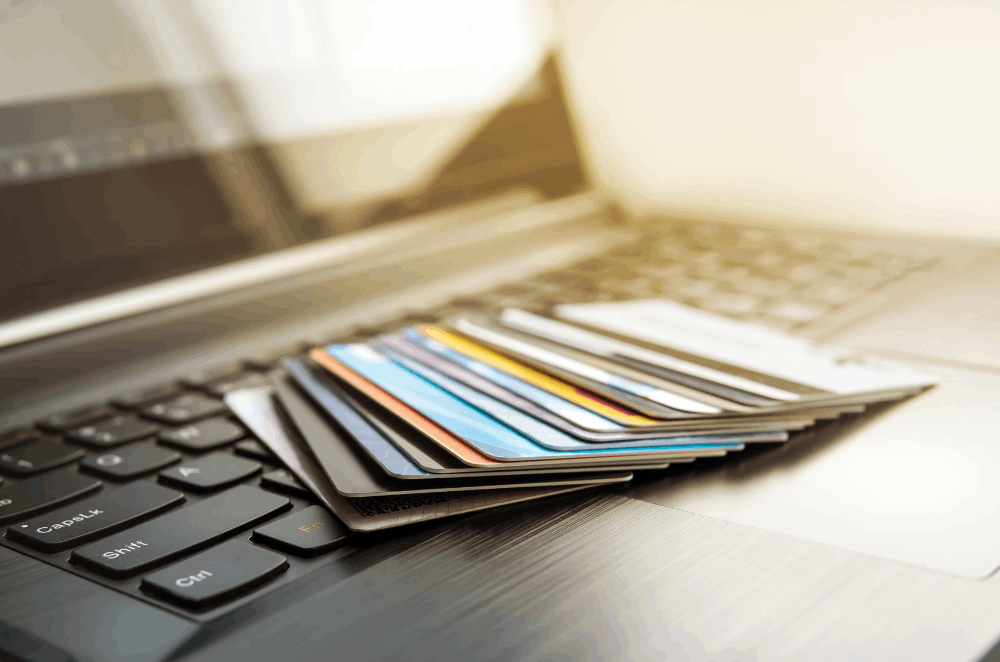 US Unlocked
US Unlocked is a virtual prepaid card that acts as a payment vehicle for individuals like me who want to buy services and products from thousands of retailers and merchants in the United States. It allows individuals around the world to shop from the US with this reloadable card.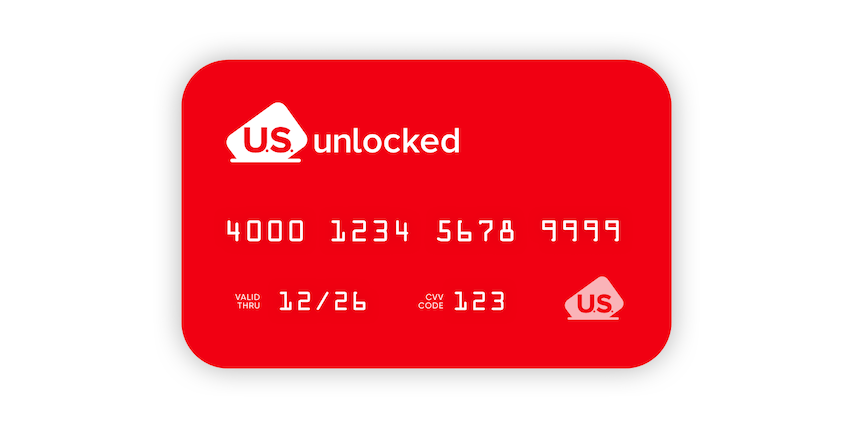 One of the main features that US Unlocked gives its users is a billing and or shipping address based in the US. This makes it easier to purchase and make transactions with all types of businesses in the country, giving access to services such as Hulu, HBO Max, Netflix US, Disney+, Walmart, Target, and many more.
Another key feature of this digital card is that it links to a personalized support shopping assistant and a number of trusted freight forwarding partners to make receiving packages easier.
Moreover, I think it is also worth mentioning that US Unlocked offers two cards. One of these is designed for one-time use only, while the other is specific to a particular merchant, which means that the card in question is tied to the specific service provider or retailer after a single transaction.
Application and Eligibility
To get the US Unlocked virtual card, the application can be done via the Sign-Up section on their website. This requires me to provide personal details such as my name, mobile number, email address, and date of birth to proceed. The minimum amount that needs to be loaded is $50.
This amount comes with corresponding fees depending on the desired loading method, such as the transaction fee of $0.50, a monthly maintenance fee of $3.50, different load fees, and many others. US Unlocked offers a lifetime membership plan priced at $15.
Individuals who are interested in reaching out to US Unlocked may fill out the contact form available on the website or chat virtually with an agent. Alternatively, I can call 1-855-298-8362 or make an appointment at their head office located at 30 Vesey Street, 9th Floor, New York, NY 10007.
American Express Go
American Express is well-known for its range of credit card offerings, so it makes sense that they also branched out to a virtual credit card service through American Express Go.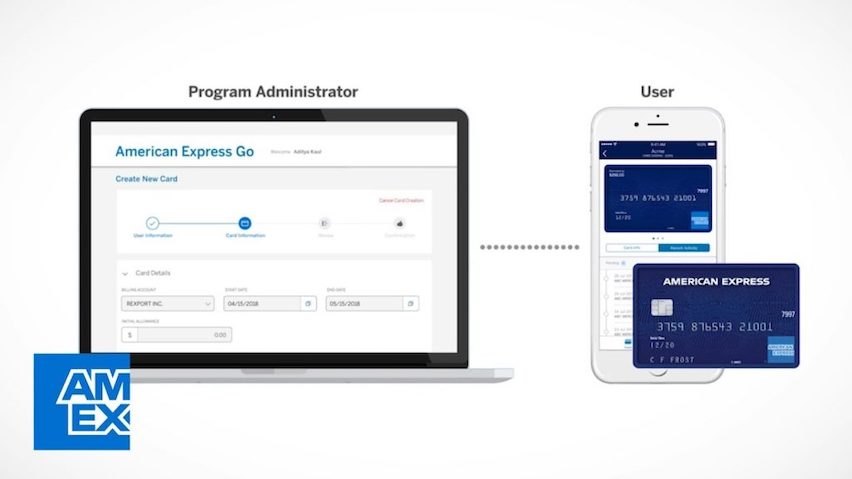 Geared towards businesses, this is designed to extend a set amount of funding towards employees for company-related needs.
Besides business, what I find great about this digital card is that it can also be given to freelancers, independent contractors, and others to complement Amex's Corporate card program. Through this, companies can easily track transactions and other types of spending, and even curb and control it.
With this option, companies can give not only virtual cards for phone or online purchases, but it also has the capacity to provide the said virtual number printed on a card, making in-person payments a breeze where American Express is accepted.
Application and Eligibility
Companies are the ones responsible for signing up for the program and inviting individuals in their network to be given digital cards. Once invited, individuals can access their cards through the app available for both Android and iOS users.
Bear in mind that if you are the one responsible for creating accounts, there is a $2 fee for every user profile created for virtual-only purchases. Meanwhile, for profiles geared to virtual and in-person purchases, a one-time fee of $5 will be charged. An additional $10 will be charged for rush orders.
For more information, feel free to reach out to American Express through their customer service hotline at 1-800-528-4800. Appointments can also be made with their head office located at the World Financial Center, 200 Vesey Street, New York, NY 10285.
Walmart MoneyCard
I love going to Walmart, whether it's for groceries or purchasing clothes and other necessities. Thankfully, they have a dedicated digital card that allows frequent shoppers like me to gain more access to benefits in the long run, such as sharing and ordering accounts for the whole family of up to 4 members.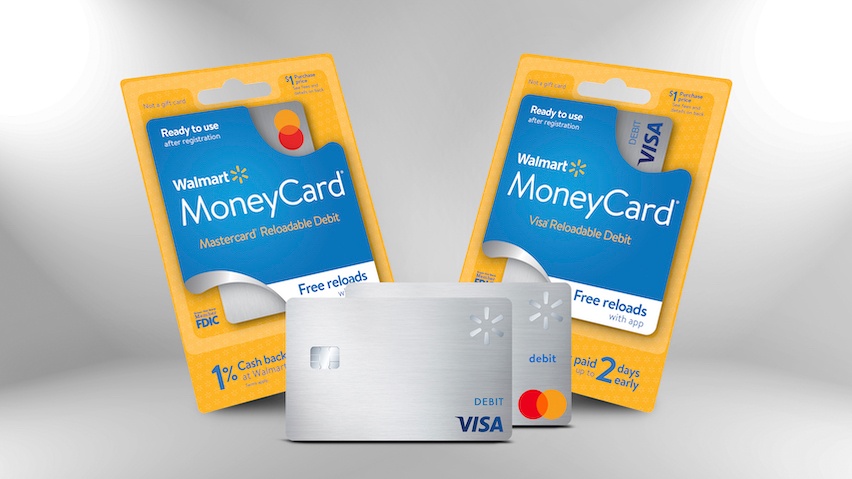 The Walmart MoneyCard is a prepaid debit card that gives us access to cash in a more secure way. It even comes with overdraft protection of up to $200. Besides being used in Walmart, the great thing about this is the virtual card can also be used anywhere that Visa cards are accepted.
One of the main benefits of using this digital card is that it provides us with 3% cashback when I shop at Walmart.com. Meanwhile, I can get 2% cashback at Walmart fuel stations and 1% cashback at physical Walmart stores, allowing us to save up to $75 a year.
What's more, I can grow funds and deposits with the 2% annual interest given on saving up to $1,000 on the account. Monthly fees can also be waived, provided I do a direct deposit of more than $500 in a month.
Application and Eligibility
Signing up can be done on the Walmart MoneyCard page. This requires providing personal details such as my name, address, zip code, mobile number, email address, date of birth, and Social Security number. Bear in mind that only individuals aged 18 and up can purchase this virtual card.
Alternatively, I can pick up this card through any local Walmart for $3 as a card issuance fee. Other fees I need to stay on top of include the $3 reload fee at registers, the monthly maintenance fee of $5.94, an ATM withdrawal fee of $2.50, and a foreign transaction fee of 3%, among many others.
Call Walmart at 877-937-4098 or their customer service hotline at 1-800-925-6278 for more information about this virtual card. I can also visit their head office located at 702 SW 8th St., Bentonville, AR, 72712, United States.
Blur
Blur is a VCC service provider that allows us to protect my transactions, passwords, payments, and more from possible threats and cybercriminals. It works by blocking third parties, tracking scripts, and other tracking technologies from collecting data.
Its service syncs across all of my devices, making it ideal for transacting across different gadgets. While it can mask emails, encrypt passwords, block trackers, and auto-fill forms across devices, what makes this service fascinating is that it also offers Masked Cards, a burner credit card of sorts for every purchase.
Masked Cards, otherwise known as virtual cards, are generated with every online transaction or purchase, making them more secure when buying online and protecting our identities. The Masked Cards service is only available under the Premium Abine Blur service.
These digital cards have a built-in limit, preventing fraudulent charges from being made or from being involved in breaches. I have the option to set the limit, giving me control over how much I want to spend every single time.
Application and Eligibility
The yearly basic subscription is priced at $39 annually and $13.99 for the monthly unlimited program. Meanwhile, the yearly unlimited program is priced at $99. All basic plans are required to pay a fee of $2 per card for cards under $100.
To sign up, I can just provide my name, billing address, postal code, and email address. For the masked cards, I can register by providing my email address.
For further inquiries, I can call customer support over at Abine Blur at 1-800-928-1987 or email them at [email protected]. I can also visit their office at Abine Inc., 18 Bow Street, #55, Somerville, MA 02143.
Netspend
If creating custom prepaid cards are what you are looking for, I believe that Netspend is the right one for you. This online financial managing tool works by providing us with a virtual card that can be reloaded with money.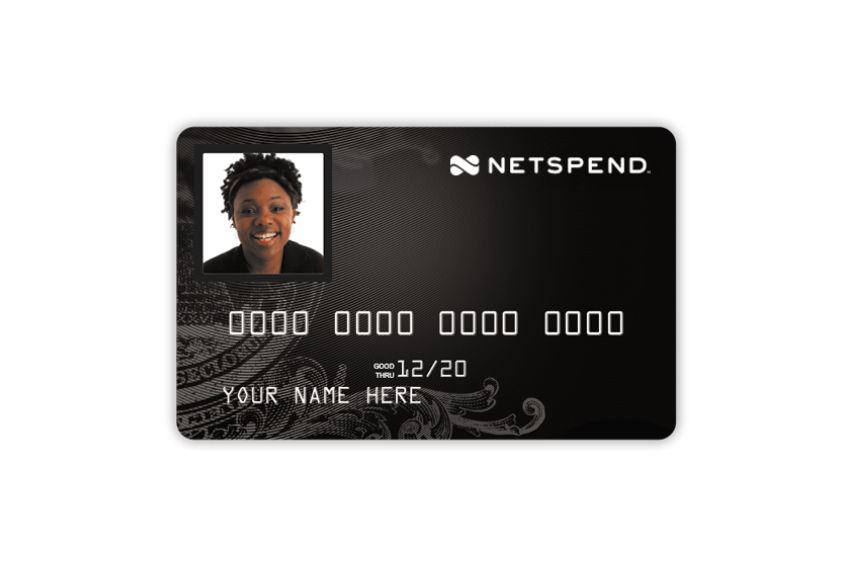 As a digital card, one of the perks Netspend gives is that it creates a temporary card number. This can be used for sites that normally do not accept debit cards. In keeping with the security layer I desire, I am given the peace of mind I deserve knowing transaction alerts are sent to me with each purchase I make.
Another highlight of Netspend that I find simply fascinating is customizing the card if ever we get one. Here, I have the option to jazz the card up with just about any image, may it be of myself, my family, or anything else under the sun to make it truly unique to me.
More than this, I find that the Payback Rewards or the ability to earn cashback for qualified purchases is ideal. In addition, I can check my balance and transactions through the mobile app, with alerts being extended via text messages. Even loading checks is possible in just a few taps.
Application and Eligibility
Signing up for the Netspend card, I simply tapped on the 'Sign Up Now' located on their page. It asked for my name, address, and email address. In addition, it also asked for my preferred payments with the direct deposit facility.
Some of the fees associated with this card include the $9.95 monthly plan fee, a per purchase fee of $1.50 for the pay-as-you-go plan, an ATM withdrawal fee of $2.95, cash reload charge of $3.95, and an ATM balance inquiry fee of $0.50.
The customer service hotline of Netspend is 1-866-387-7363. I can also reach them at 701 Brazos St., Suite 1200, Austin, TX 78701.
The Takeaway
Virtual cards are perhaps some of the most convenient and secure options on the market today. The products mentioned here give protection for my day-to-day dealings and ensure that I am safe from fraudulent transactions and other cybersecurity incidents.
Disclaimer: There are risks involved when applying for and using credit products. Ensure you consult the bank's terms and conditions page before agreeing to anything.