Having a reliable credit card in hand is essential for many users around the world. Not only does it allow cardholders to make the most out of their financial transactions, but it also allows them to take advantage of the benefits their credit card can bring.
For those who want to experience a host of benefits, an ICICI credit card offered by the ICICI Bank is worth checking out. From lifestyle benefits, travel, rewards, and service, to safety and security, these credit products offer these and more.
This article will talk about the ICICI credit card, what it has to offer, and how interested applicants can get this product for themselves. Know more about what this card can offer and how it can complement different lifestyles.
Get to Know the Different ICICI Bank Credit Cards
Features and Benefits of an ICICI Credit Card
Other Highlights of the ICICI Credit Card
Applying for an ICICI Credit Card
Fees and Charges
Learning How to Manage the Card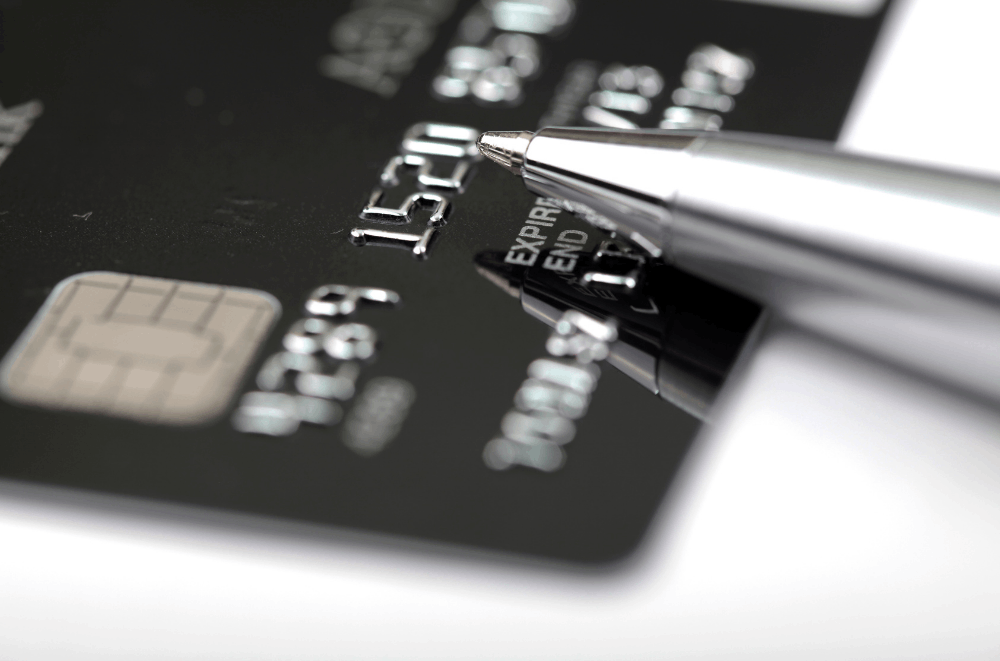 Get to Know the Different ICICI Bank Credit Cards
ICICI Bank offers a comprehensive range of credit card offerings. Its main line of credit cards falls under the Gemstone category and these include the likes of the Coral Credit Card, Rubyx Credit Card, Sapphiro Credit Card, and the Platinum Credit Card.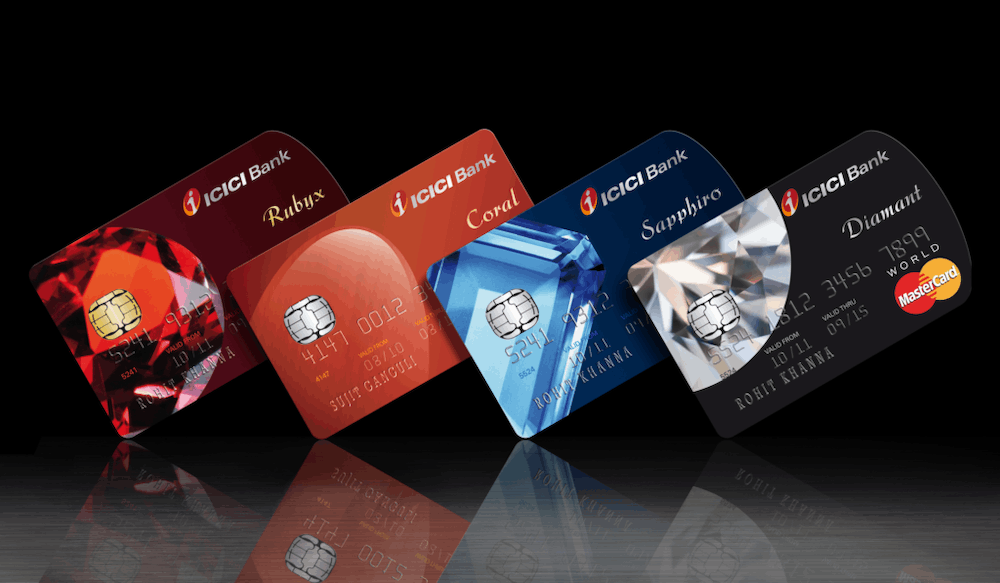 Apart from its signature offerings, ICICI Bank also has a line of cobranded credit cards such as the MakeMyTrip Credit Card, the Manchester United Credit Card, the HPCL Credit Card, and the Accelero Credit Card.
In addition to the aforementioned products, ICICI Bank also offers cards that provide a wide range of services, such as NRI Credit Card, Secured Credit Cards, Diamant Credit Card, Expression Credit Card, Unifare Metro Credit Cards, Amazon Pay Credit Card, and the InterMiles Credit Card.
Depending on the type of credit card, these products can provide cardholders with a range of benefits, from exclusive privileges and experiences, redeemable rewards points, shopping discounts, travel benefits, and more.
How an ICICI Credit Card Works
An ICICI credit card works by giving eligible and approved individuals access to a credit limit based on their credit scores and eligibility criteria. Once an individual receives his or her card, they can use this to purchase items in physical stores, online, to pay bills, and more.
In turn, persons granted a card are urged to exercise caution and discipline to stay within their means. They are, after all, liable for the transactions made on the card and by extension, to pay for the overall balance at the end of the billing cycle.
Features and Benefits of an ICICI Credit Card
To help prospective cardholders get a better feel of the features and benefits that come from an ICICI credit card, zoning in on one of the bank's offerings is ideal. This article will put the spotlight on ICICI Bank Coral Credit Card.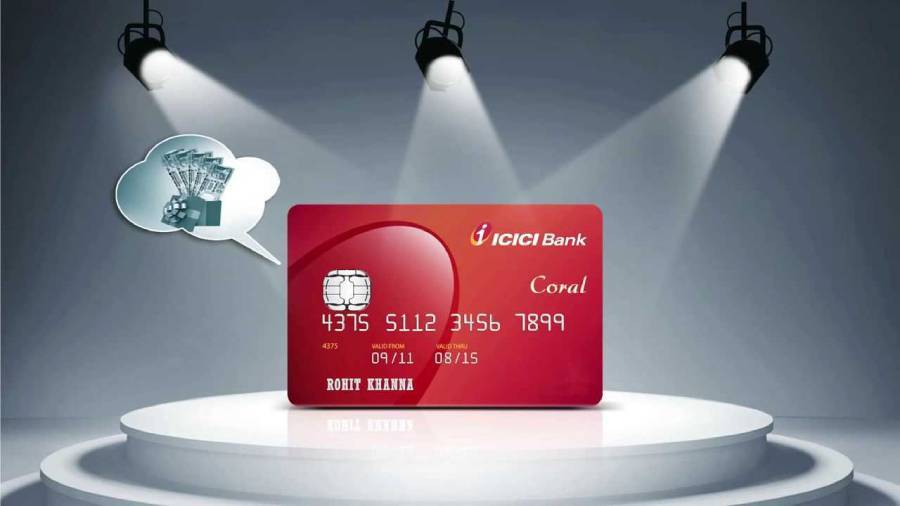 Ideal for everyday use, this credit card allows cardholders to enjoy and get extra rewards each time they spend. In fact, users will be happy to know that they can earn up to 10,000 PAYBACK Points from ICICI Bank Rewards during the anniversary year.
Two PAYBACK Points can be earned for every Rs. 100 spent on the card, while 1 PAYBACK Point will be given for the same amount spent on utilities and insurance.
Cardholders can get a bonus of 2,000 PAYBACK Points for spends of Rs. 2,00,000. These points can be redeemed for cash or gifts, with one PAYBACK point equalling Rs. 0.25.
Travel Perks
Powered by Visa and Mastercard, users of this particular ICICI credit card will be given privileged access to select airport and railway lounges in India, provided they spend Rs. 5,000 or more in one calendar quarter.
This perk is ideal for frequent travelers, especially as they can make use of comfortable seats, free Wi-Fi access, watch television, and more.
Other Highlights of the ICICI Credit Card
Those who are fond of going to the movies can get a discount of 25% up to Rs. 100 for purchases made on a minimum of two movie tickets through BookMyShow. Cardholders can use this benefit twice a month.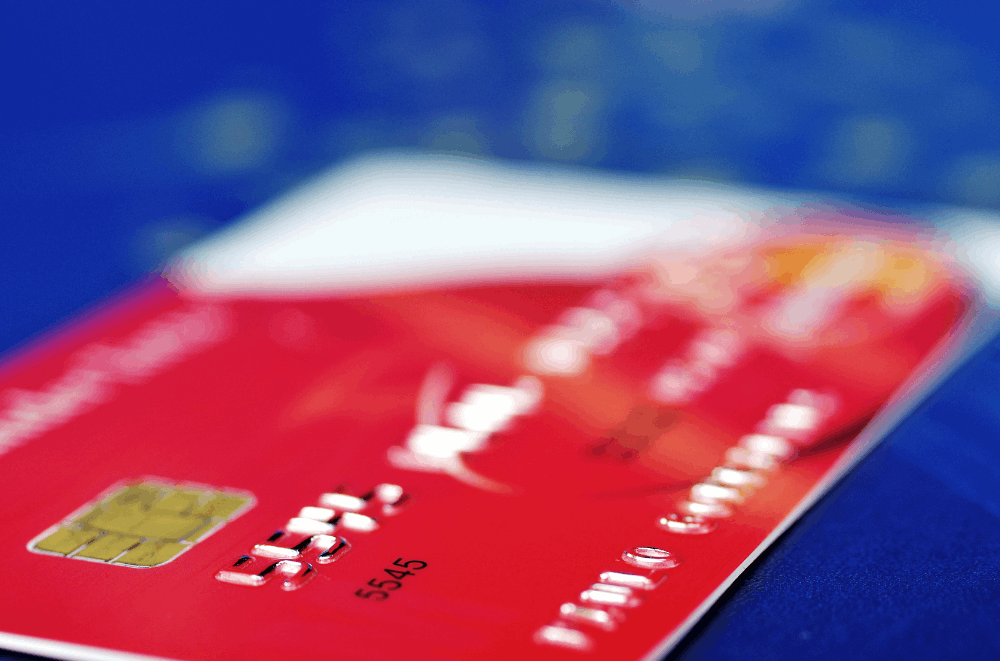 The same benefit is extended to those purchasing from INOX.
Here, people are also given a 25% discount on purchases up to Rs. 100, provided that at least two movie tickets are bought.
Dining Offers
Users of the ICICI credit card will also get to enjoy exclusive dining offers via the ICICI Bank Culinary Treats Programme.
This program not only extends some of the finest dining experiences to cardholders but also equally favorable rates.
Applying for an ICICI Credit Card
Applying for the ICICI Bank Coral Credit Card can be done online by filling out the online application form found on their website. Existing applicants can log in and apply using a pre-filled application form, while others who still do not bank with ICICI can continue as guests.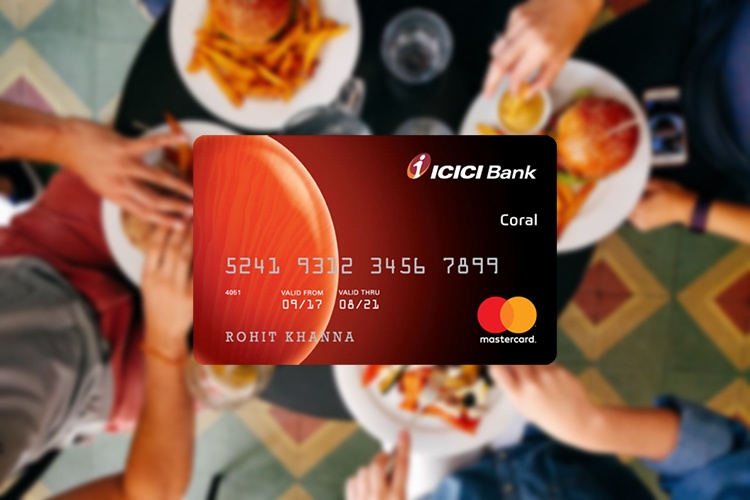 The online application form will require applicants to provide their personal details. These include their name, date of birth, mobile number, current home address, and email address. Their type of employment, as well as the company they work for and the monthly salary they take home, will also be asked.
Depending on the type of ICICI credit card being applied for, individuals may be asked to provide documentation to prove their identity and their income.
Applicants who have applied online can check the status of their application on the website simply by tapping on the 'Track Application Status.' This will require them to log in using their mobile number, date of birth, and or their application number.
Eligibility Requirements for the Card
Individuals who are of legal age may be eligible to apply for the ICICI credit card. Besides being of legal age, applicants will only be considered for the card if they have a stable job and income.
For the ICICI Bank Coral Credit Card, the primary applicant must be at least 23 years old and above to apply. The supplementary cardholder, on the other hand, should be at least aged 18. The income requirements for interested individuals is Rs. 5 Lakh and above.
To show proof of their income and age, individuals are to provide a copy of their Permanent Account Number, otherwise known as their PAN card, alongside a valid proof of identity and proof of residence.
Fees and Charges
Keep in mind that owning a credit card comes with certain responsibilities, particularly fees and charges. Often, these come as part of the transaction, but there are charges that can be prevented if card members pay their balances on time.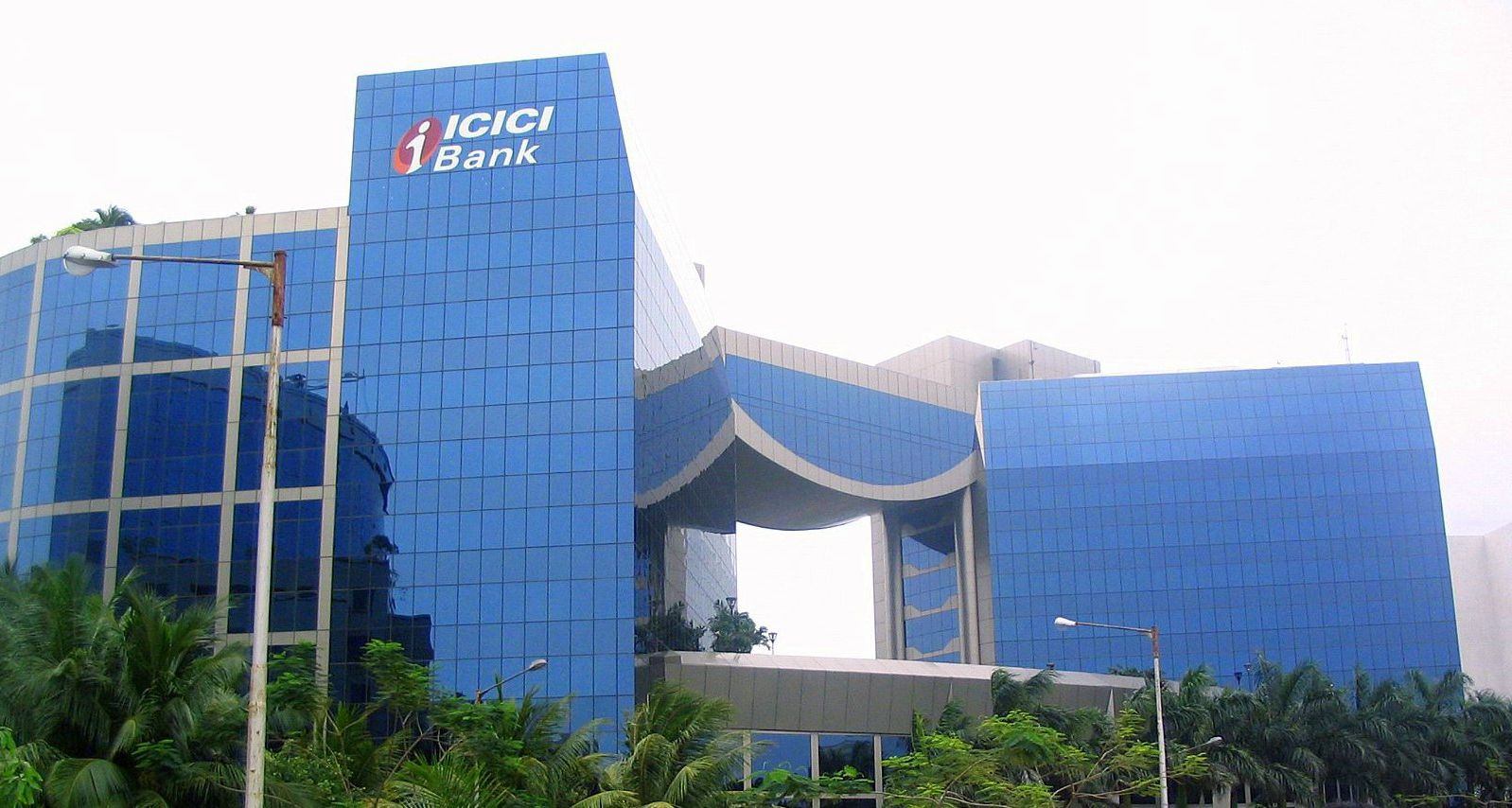 Bear in mind that some charges like interest can be changed at the bank's discretion. These changes in interest rates are the result of purchase patterns, credit history, payment behavior, loyalty, and other factors that are determined by the bank.
There is an interest-free period of 18 to 48 days.
Joining Fee – Rs. 500 + GST for the first year
Annual Fee – Rs. 500 + GST for the second year and above (can be waived off by spending Rs. 1,50,000 in the previous year)
APR – 3.40% monthly, 40.8% annually
Foreign Currency Transactions Fee – 3.5%
Cash Advance – 2.5% fee or a minimum of Rs. 300
Interest on Cash Advance – 3.40% monthly, 40.8% annually
Late Payment Penalty – Rs. 0 to Rs. 750
Overlimit Charge – 2.50% subject to a minimum of Rs. 500
Rewards Redemption Handling Fee – Rs. 99
Learning How to Manage the Card
Cardholders who wish to see their credit card statements and keep on top of their balances and finances can manage their ICICI credit card in various ways.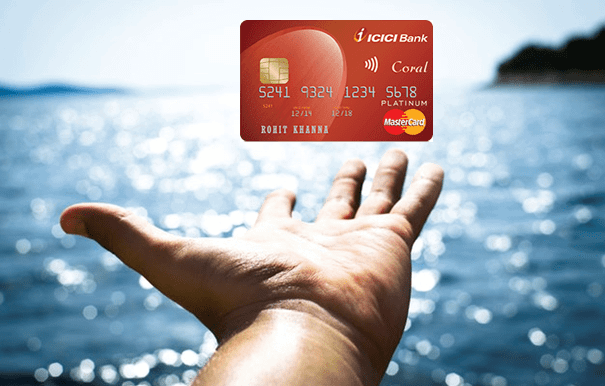 They can use internet banking as well as mobile banking services. Users can easily download the app on their respective devices or opt for SMS alerts.
Cardholders should always review their statement of account every month. This way, they can see any discrepancies that may arise. This can help them have a better grip on their finances. Plus, it can aid in detecting potentially fraudulent transactions.
Mobile banking also allows them to pay their dues with minimal effort as almost everything can be done using the mobile application. The software also offers details ways to contact the bank in case of issues.
ICICI Bank Address and Contact Information
For further queries on the ICICI Bank Coral Credit Card or other ICICI credit cards, individuals may contact ICICI Bank at their customer care hotline at 1860-120-7777.
They can also visit the bank's registered office located at ICICI Bank Tower, Near Chakli Circle, Old Padra Road, Vadodara 390007, Gujarat, India.
The Bottom Line
Finding the right ICICI credit card is essential to sustaining one's needs and lifestyle. With the host of ICICI credit card options, individuals are bound to find a suitable card to cater to their everyday requirements.
Disclaimer: There are risks involved when applying for and using credit products. Ensure you consult the bank's terms and conditions page before agreeing to anything.