Consumers always have the option to pay in cash, but it is great to have cashless payment choices at hand. One way to make cashless transactions is through a credit card, which offers card members a wide variety of benefits.
The right credit card is one that suits the user's lifestyle perfectly. Those who are frequent guests at the Holiday Inn, InterContinental, and other IHG hotels and resorts should consider getting an IHG Rewards Club Premier Credit Card.
This card lets members earn a lot of reward points whenever they visit. This article tackles everything consumers need to know about this card. Read on to find out.
IHG Rewards Club Premier Credit Card Features
Pros And Cons Of IHG Rewards Club Premier Credit Card
IHG Rewards Club Premier Credit Card Fees
Getting The IHG Rewards Club Premier Credit Card
Managing The IHG Rewards Club Premier Credit Card
IHG Rewards Club Premier Credit Card Features
The IHG Rewards Club Premier Credit Card is created to help frequent guests of IHG hotels and resorts get more out of their stay. Whenever they visit any of the qualified establishments, they can earn up to 25x total points, which they can redeem for various perks and rewards.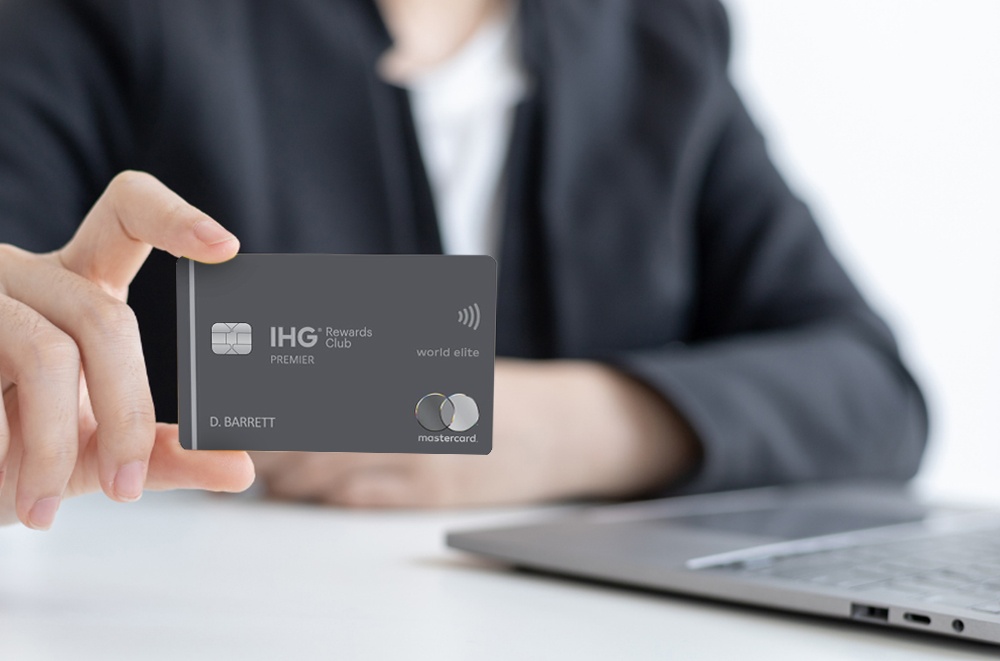 Users can earn 10x the points when they use the credit card at IHG hotels and resorts. Moreover, they are entitled to up to 10x the points if they are an IHG Rewards Club Member. They also can earn up to 5x the points if they reach the Platinum Elite Status.
The Premier Elite Status benefits this credit card that gives members the chance to get up to 25x points. So, cardholders who book two-night stays at any IHG location for $300 will get 7,500 points. More spending means more earnings.
The best thing is, the credit card provides opportunities to earn 2x the points whenever they use the card at gas stations, grocery stores, and restaurants. Any other purchase will be given one point per $1. Users can redeem these points at any qualified establishment.
Redemption Options
There are a few ways to redeem these points. One of these is to use them to stay at any IHG location across the globe. They can also be used for shopping in any category, including electronics, jewelry, and many others.
Cardholders can also purchase gift cards from eligible retailers and restaurants. The points can also be used for flights, hotel nights, and car rentals, as well as digital rewards for movies, games, and the like. For frequent travelers, the points can be redeemed for airlines that partnered up with IHG.
They can also combine points and cash to quickly redeem their points. Those who want to share these points can do so through gifting and transfers. Users can also give back to their communities by exchanging these points for donations to the IHG Foundation.
Pros And Cons Of IHG Rewards Club Premier Credit Card
One of the strongest suits of this credit card is that it allows cardholders to earn points in many ways. What gives it more advantage is that it has a points calculator to help users keep track of their earnings. They need to enter their monthly spending per category to get the total number of points.
This card is attractive to many, especially to those who frequently visit IHG locations. It offers an additional 150,000 bonus points when they make purchases amounting to $3,000 within three months upon getting the account.
This card also provides more benefits, such as an anniversary night at any eligible IHG hotel and a free fourth reward night whenever users use their points to stay for four nights or more. What's more, is that they can earn 10,000 bonus points when they spend $20,000 on purchases on an account anniversary year.
Furthermore, users can enjoy Global Entry or TSA pre-approval fee credit of up to $100 every four years. This serves as reimbursement for application fees.
Some Things To Remember
This credit card may have many advantages, but it is essential to keep in mind that terms and conditions cover these offerings. There are rules on how to redeem points and avail of perks, so users should make sure to check.
Moreover, the redemption of points and their equivalent value can change depending on demand. Aside from this, users should also remember that they are responsible for paying fees and charges when applicable.
These include interest rates, annual fees, and others. Failure to pay these charges as necessary may face penalties.
IHG Rewards Club Premier Credit Card Fees
Individuals interested in getting this card always look out for the rates and charges that come with its use and membership. There are charges that can be avoided, while some are compulsory, depending on the situation.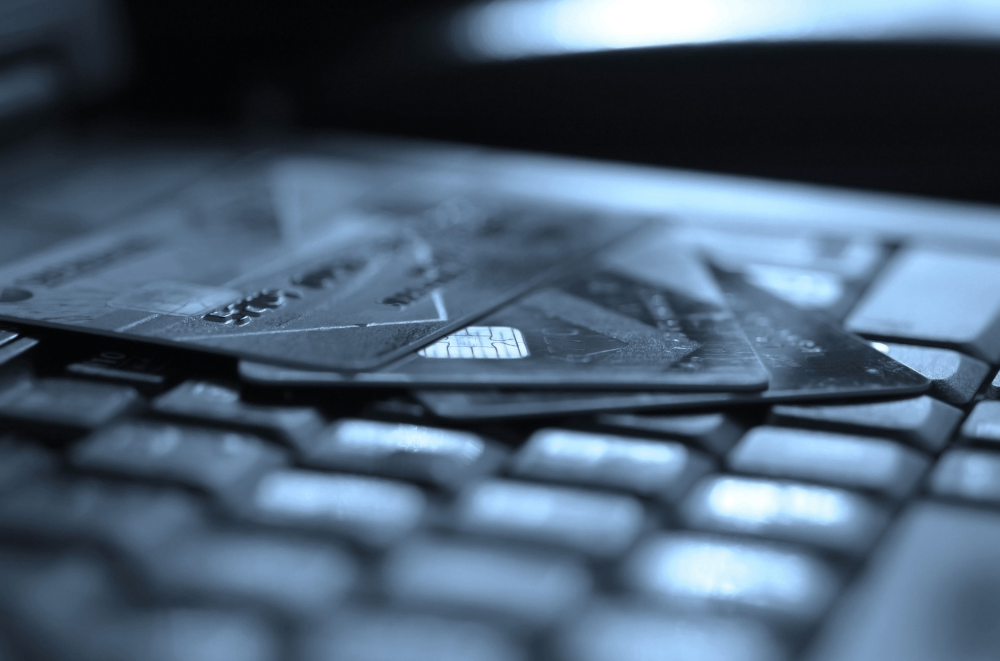 Paying interest can be avoided by paying the entire outstanding balance before the due date. Keep in mind that rates can be variable or fixed, both of which offer an advantage.
Meanwhile, annual fees can be waived, but this depends on whether the bank allows such requests. Usually, they provide conditions before waiving fees. For the IHG Rewards Club Premier Credit Card, the fees are as follows.
Purchase Annual percental Rate (APR) – 15.99% to 22.99%, variable
Balance Transfer APR – 15.99% to 22.99%, variable
Cash Advance APR – 24.99%, variable
Penalty APR – up to 29.99%, variable and applies only when users fail to make minimum payments by the due date or make returned payments.
Annual Membership Fee – $0 introductory fee, $89 after
Balance Transfer Transaction Fee – $5 or 5% of the amount, whichever is greater.
Cash Advance Transaction Fee – $10 or 5% of the amount, whichever is greater.
Foreign Transaction Fee – None
Late Payment Penalty Fee – up to $40
Return Payment Penalty Fee – up to $40
Return Check Penalty Fee – None
Getting The IHG Rewards Club Premier Credit Card
Frequent IHG visitors can get this card with minimal issues. Chase Bank powers the card, and it accepts online applications. Interested consumers need to provide important information, including their full name, contact details, and date of birth.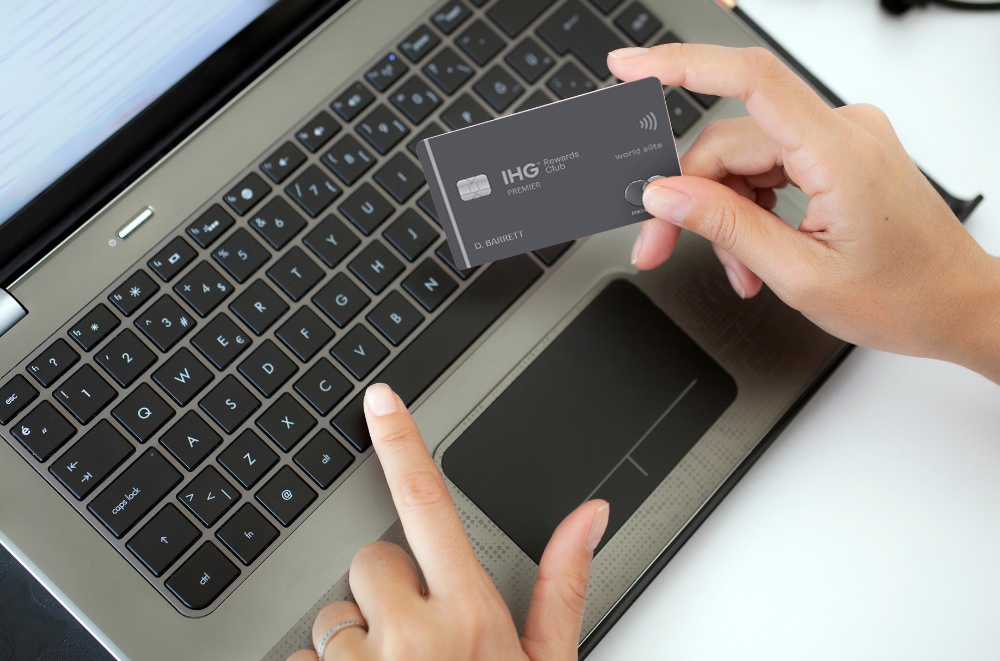 The application form also requires users to indicate their types of residence, such as rentals, own homes, or other arrangements. They also need to provide their SSN or TIN, total gross annual income, and primary source of income.
The bank also needs to know if a portion of the applicant's total gross annual income is non-taxable. This category includes money from disability benefits, worker's compensation, child support, housing allowance, social security, or public assistance.
Keep in mind that the bank may take some time processing the application as they will need to look into applicants' credit scores. In fact, most banks consider credit ratings and financial history when evaluating a candidate.
Eligibility And Requirements
Interested individuals should take note that those who already have an IHG Rewards Club Credit Card from Chase are not eligible for this card. Moreover, those who earned a new cardmember bonus on the mentioned credit card within the past 24 months cannot get the same.
In many cases, banks request documentation that proves their identity, source of income, residence, and employment. It is better to have a valid ID on hand, along with recent payslips, latest bank statements, utility bills, or certificate of employment.
Managing The IHG Rewards Club Premier Credit Card
Monitoring account activity has never been easier with modern technology. Users can use the Chase Bank mobile application to manage their IHG Rewards Club Premier Credit Card.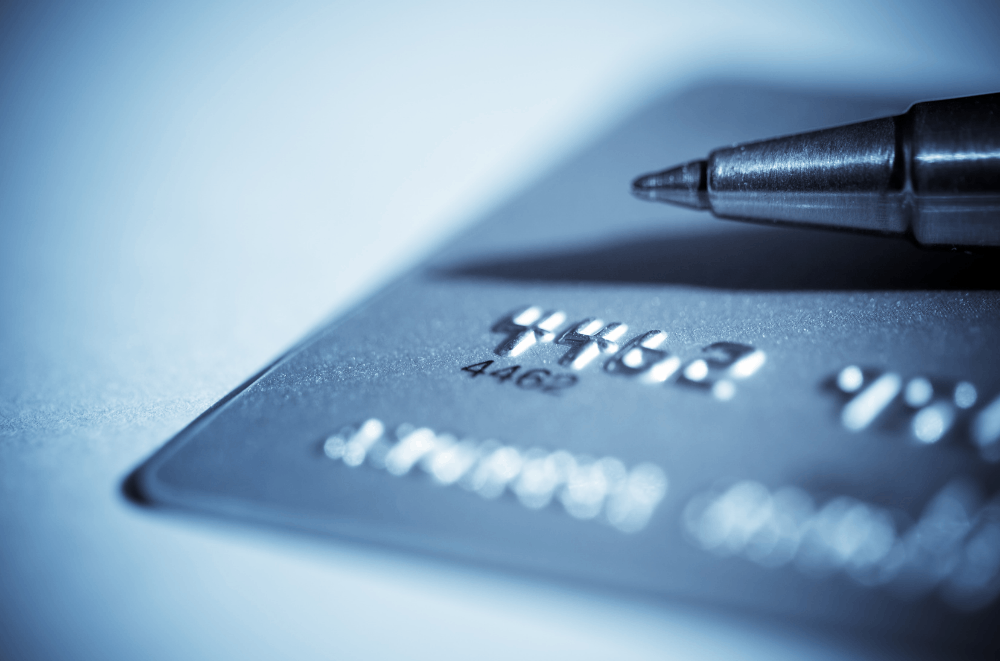 To monitor their IHG reward points, they can use the IHG application to view how many points they have and what rewards they can redeem. This application is also available for non-members, but reward members can enjoy more perks such as member-only rates.
The IHG app can be used to book nights at any location. This is the best for travelers and individuals who are always on the go as it is accessible on mobile devices.
For other ways to manage a credit card, web browsing is the way to go. Log in to the Chase Bank website to view account activity, set up automatic payments, and get personalized alerts.
Getting In Touch With The Bank
To know more about the credit card, what it offers, and how to avail, interested individuals should reach out to IHG or Chase Bank. They have the option to call, write, or email.
Users inside the United States can call 1-800-698-0120, while outside the US can call 1-302-594-8200. They can also send mail to Chase Card Services, P.O. Box 15298, Wilmington, DE 19850. Email contact is also available by signing in to a Chase account.
To directly talk with IHG customer service representatives, give IHG Rewards Club a call at 1-800-421-5162.
Final Words
Getting an IHG Rewards Club Premier Credit Card is a great step for frequent IHG customers. With this card, users can maximize their rewards and take advantage of the perks and benefits this card has to offer.
Disclaimer: There are risks involved when applying for and using credit products. Ensure you consult the bank's terms and conditions page before agreeing to anything.