Borrowing money and taking out loans can be pretty challenging for many people, especially those with bad credit, as this involves going out of our comfort zone and seeking help from institutions. However, it cannot be denied that loans are essential as these can be provided quickly to those in pressing need.
For those who are looking to apply online for loans, checking out Avant Loans might be a great idea. Apart from dispensing funds rather fast, I find that this lender is also straightforward and has different loan options to cater to what I might need for that particular time.
Thinking of borrowing money and want it fast? Look no further than Avant Loans. I am here to give the lowdown on this company and what it has to offer. Below are some aspects I will be touching on in this article.
What Are Avant Loans?
What Avant Loans Have To Offer
Learning How To Apply For Avant Loans Online
Fees And Rates That Come With Avant Loans
Getting In Touch With Avant
What Are Avant Loans?
Let me preface this discussion by saying that Avant is an online lender that offers borrowers personal loans. It typically extends loan offerings to individuals with fair and bad credit, making it ideal for those with a relatively thinner credit profile or a bad credit score.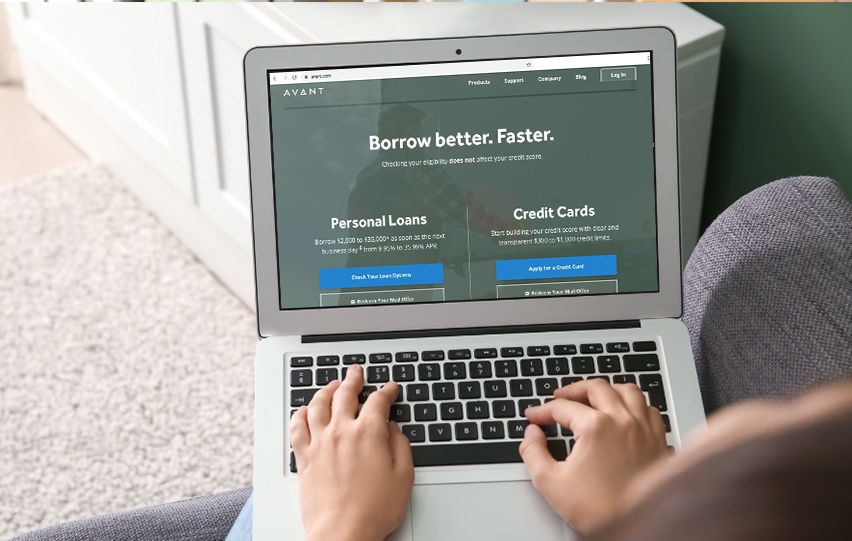 Avant is also known to provide these loan options to borrowers whose incomes err in the middle. One thing I find admirable about this online lending platform is that they help in addressing challenges such as high-interest debt and instead give out solid solutions for emergencies, home renovations, and the like.
Avant Loans provide personal loans to individuals in need. I found that I can borrow loan amounts anywhere from $2,000 to $35,000 and pay this back from one year or 24 months to 60 months.
One Loan For Different Types Of Need
Avant only offers two financial products under its name, namely the Avant credit card and the Avant personal loan, the latter of which I will be focusing on.
Avant loans can either be unsecured or secured personal loans, the former of which means that I do not have to provide collateral to obtain funding. Instead, I am reassured that I can stay on track and pay back the money I have borrowed on time by being given a schedule of fixed payments every single time.
The Avant personal loan is unique in that it can be used in a variety of ways. Besides debt consolidation, it can also be used for covering an emergency, fixing a car, buying a home or doing a home renovation, and whatever I see fit.
What Avant Loans Have To Offer
What I find incredible about Avant loans is that individuals like me can borrow relatively huge amounts of money depending on our needs. Here, I can borrow $2,000 to $5,000, depending on my capability as a borrower. I also have the option to refinance unsecured loans to receive more funding if needed.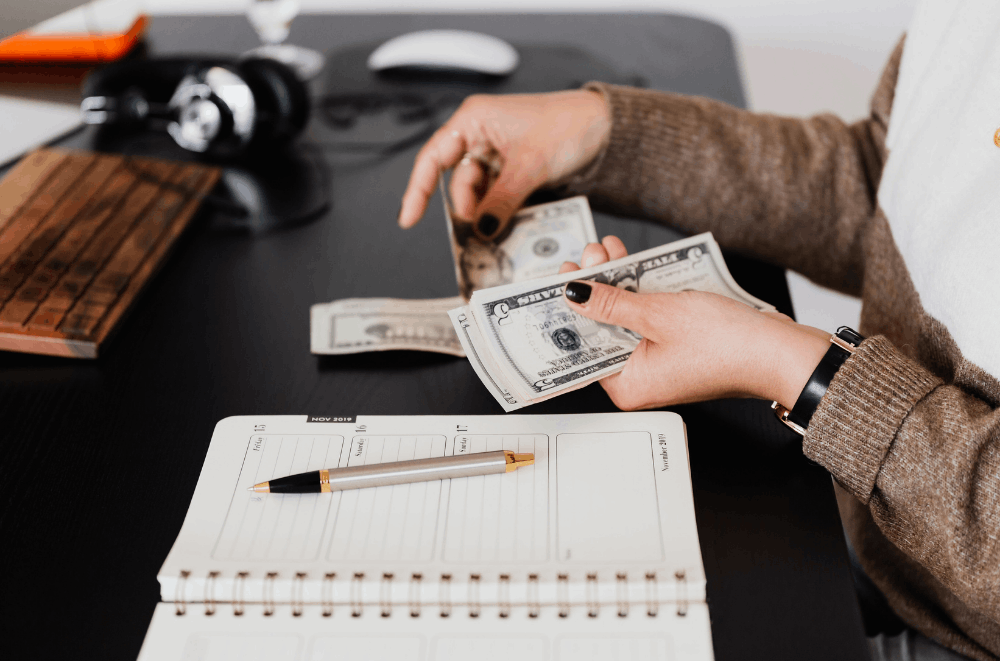 Another benefit that I find extremely useful from Avant loans is that this lender dispenses funds the next day after the loan application has been approved. This is useful for those who require funding for emergencies, something which I greatly appreciate in times of need. These funds are deposited via ACH into a personal account.
An Avant loan also means an unsecured personal loan at a fixed rate. Through this approach, I have the peace of mind I need, knowing that I will pay a set amount for the rest of the term. What's great about this is that I can make repayments earlier since Avant does not impose penalties for early repayments.
Even the pre-qualification procedure is relatively easy, especially after knowing that I can check to see potential loan amounts and rates without affecting my credit. This step is necessary to understand how much I am expected to pay if I do get approved for an Avant loan.
Flexibility And Changes In Payment Date
There are unexpected circumstances in life that can lead me and others who borrow money to fail to pay on time. While I do not condone paying late, I definitely appreciate Avant allowing me to make changes regarding my payment date twice.
Avant makes this changing of dates possible through its mobile app, which is available for download on Google Play Store and the App Store. This repayment flexibility can be done up to a day before loan payments are due.
Since Avant seems to have flexibility in its name, it also offers various ways to pay loans compared to traditional lenders. Apart from enrolling in autopay and the app itself, I also have the option to pay via a bank account such as an automated clearing house (ACH), a credit or debit card, and many others.
Learning How To Apply For Avant Loans Online
Applying for Avant loans online can first be done by filling out the pre-qualification form on their website. This form serves as a soft credit check which allows potential borrowers to see the loan amounts and rates they qualify for without affecting their credit score.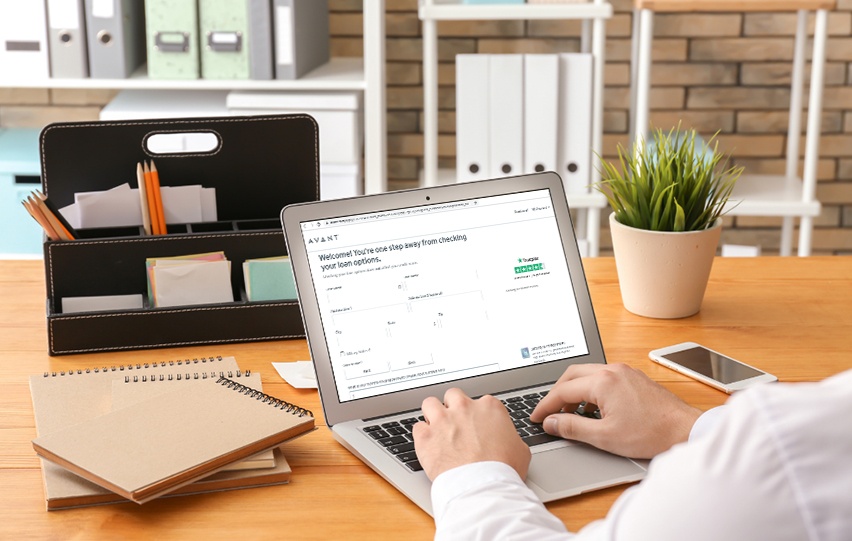 This soft credit inquiry is unique to every individual. This means that the rates and terms given to me may not be the same as those extended to others. If I choose to continue the application, a hard credit inquiry will be performed, affecting my credit score.
In checking out my loan options and answering the application form online, I needed to provide my name, address, and my housing details, such as whether I am renting or own my house, my monthly housing payment, and when I first lived at my current address.
The online application form also required me to provide my date of birth, phone number, email address, and Social Security number. On top of this, I typed in my income information, such as my income type and monthly net income. I also disclosed the loan amount I need and what this is for. Then, Avant presented me with loan options available to me.
Requirements And Qualifications
Borrowers need to be at least 18 years of age to qualify for an Avant loan. I discovered that applicants like me also need to have valid identification to prove my identity and have a bank account that accepts ACH or electronic payments.
Though Avant does not disclose their debt-to-income ratio requirements, I know that this lending entity also looks into this aspect. Having a net income of $1,200 and a debt-to-income ratio of around 70% would suffice.
Likewise, I ensured that my credit score is on the reasonably good side, so those who score around 600 to 700 should do well, alongside those who score around 550.
Fees And Rates That Come With Avant Loans
Borrowing a loan comes with a ton of responsibility. Because of this, I ensure that before financially committing to a loan and its corresponding rates and terms, I read through the fees and charges that come with it.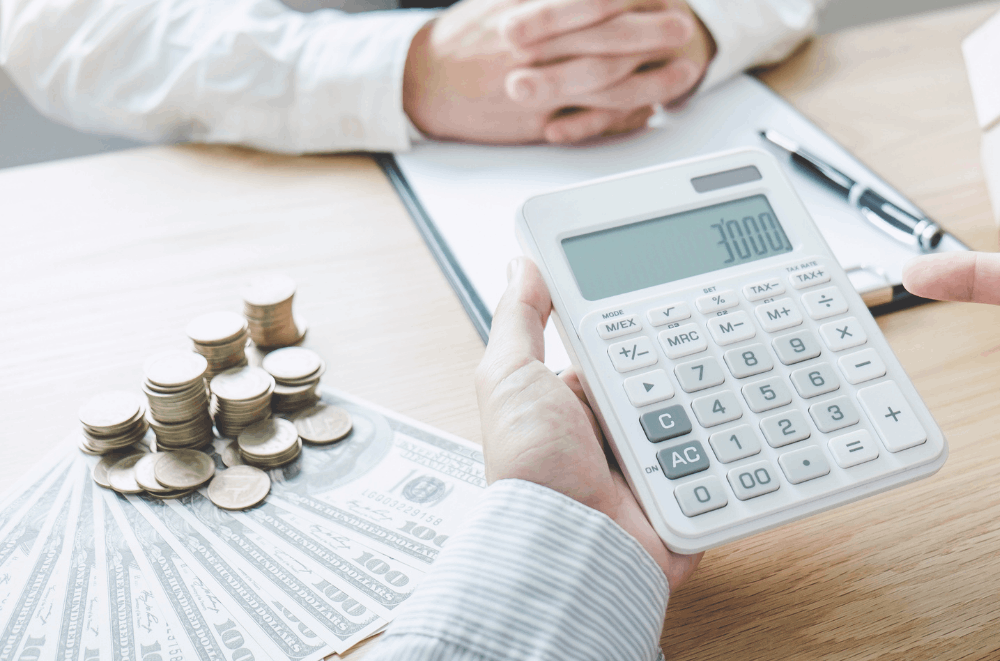 By reading through the specialized rates and terms extended to me, especially through the soft credit inquiry made accessible by Avant before pushing through the application, I can determine the schedule of payments and how much I need to pay. Below are some of these corresponding fees.
APR – 9.95% to 35.99%
WebBank Late Fee – $25
Dishonored Payment Fee – $15
Administration Fee – up to 4.75%
Late Fee – varies by state
Getting In Touch With Avant
For those who want to contact Avant about any queries they may have regarding Avant loans, I would advise calling their customer support staff at 1-800-712-5407. Alternatively, I find that emailing them at [email protected] is also quite efficient.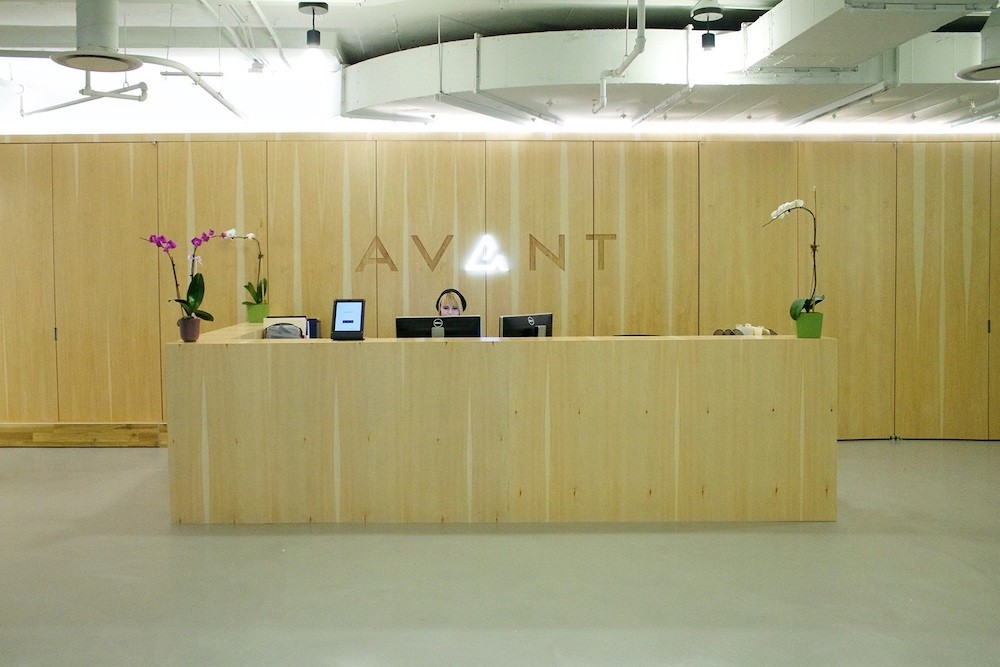 I can also reach Avant by logging in through avant.com/login. Those who want to meet with Avant representatives directly about Avant loans can set up a meeting to be held at their head office located at 222 N. LaSalle St., Suite 1600, Chicago, Illinois 60601.
Managing Your Avant Loan
It is hard not knowing just how much I may have already paid towards my personal loan. Thankfully, Avant makes it easier for borrowers like me to manage my loan with their personal loan account.
The personal loan account is available through the Avant mobile app. It can be downloaded on the App Store for Apple users and on the Google Play Store for Android users.
Through the mobile app, I can see the upcoming payments I need to take care of, my payment history, and make and manage payments, particularly adjusting the dates of these payments.
Takeaway
I believe that Avant loans are a worthy option for people who want to receive their funds fast. With its flexible terms and great advantages, and the capacity to be used in various situations, these loans are among the most competitive in the field I have seen today.
Disclaimer: There are risks involved when applying for and using a loan. Please see the bank's Terms and Conditions page for more information.