I love exploring different parts of the world and seeing it in a new light. From the cities down to the food and culture, I love nothing more than traveling, except maybe staying in luxurious hotels at the end of a tiring and adventurous day.
In just about every country I go to, I make sure to pamper myself by picking the best hotels and accommodations. For this reason, I often choose to stay within the Marriott Bonvoy Group – including the likes of the Ritz-Carlton, W Hotels, Marriott Hotels, La Meridien, and many others.
Because I am fond of traveling and staying in hotels, I find that having a Marriott Bonvoy Credit Card is more important than ever. With its top-tier benefits and other privileges, this card is worth checking out. Below are some topics that I will cover in this article, so read on to know more.
Get To Know The Marriott Bonvoy Credit Card
Features And Benefits Of The Marriott Bonvoy Credit Card
Applying For A Marriott Bonvoy Credit Card
Fees And Charges That Come With A Marriott Bonvoy Credit Card
Managing The Marriott Bonvoy Credit Card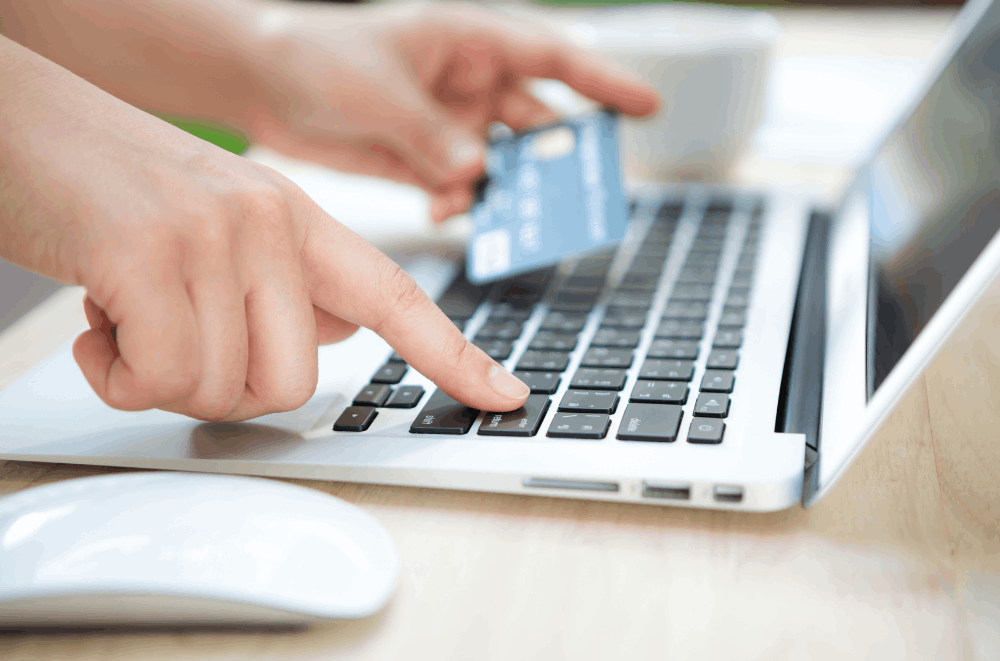 Get To Know The Marriott Bonvoy Credit Card
The Marriott Bonvoy Credit Card is a credit card line offered by the Marriott Bonvoy Group on behalf of Chase. There are two main credit cards under this line: the Marriott Bonvoy Boundless Credit Card and the Marriott Bonvoy Bold Credit Card.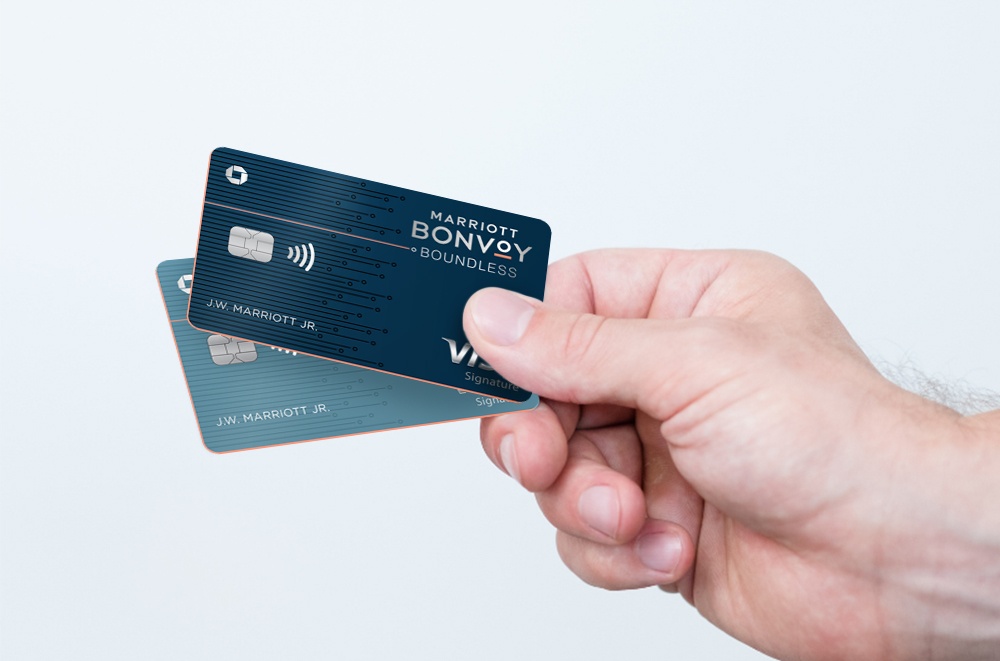 What I like about these credit card offerings is that each of these perfectly introduces cardholders to the extensive coverage of the Bonvoy program, the points-earning program by Marriott Bonvoy.
This loyalty program gives the rest of the travel-loving members and me the chance to earn points towards free nights and even get discounted rates.
Reasons To Get A Marriott Bonvoy Credit Card
The Marriott Bonvoy Credit Card is designed for travelers who often stay at Marriott's extensive range of properties. One of the reasons I decided to dive in and get a Marriott Bonvoy Credit Card is to help earn points towards free stays at some of the best Marriott Bonvoy hotels.
What's more, I find that even semi-frequent travelers or those who are planning to make a big purchase for an upcoming trip can also benefit from a Marriott Bonvoy Credit Card. More on this in the upcoming section.
Features And Benefits Of The Marriott Bonvoy Credit Card
To fully demonstrate the power and the advantages provided by Marriot Bonvoy Credit Cards, I will be focusing on the Marriott Bonvoy Boundless Credit Card. This card is powered by Visa, which is accepted wherever Visa is accepted globally, making for seamless and convenient transactions.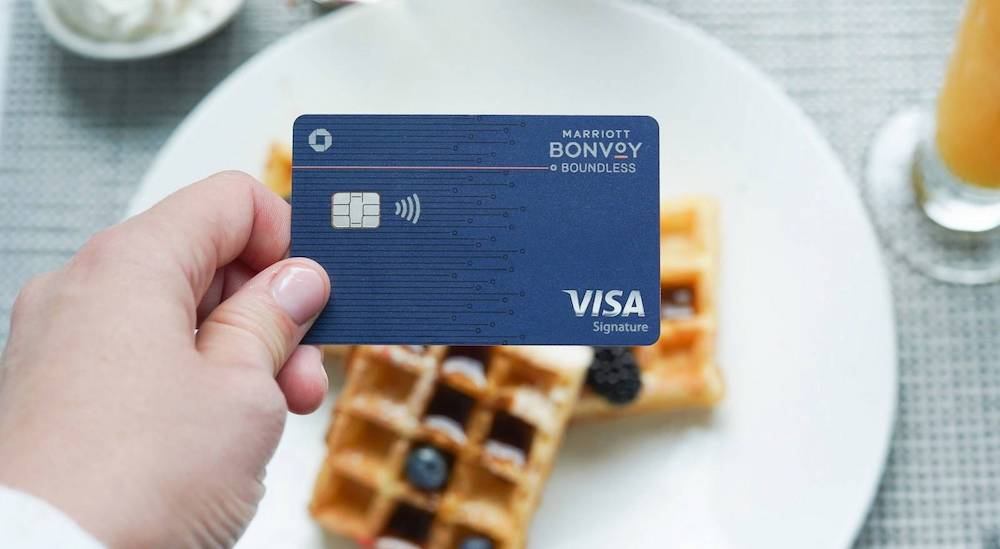 True to its name, it gives cardholders like me access to boundless opportunities. As part of its welcome offer, the card provides three free nights valued at up to 50,000 points each, provided I spend $3,000 in the first three months from opening my account. This alone makes up for the annual fee of $95 that comes with the card.
I like this credit card because it comes with a complimentary anniversary night award worth 35,000 points. This gives me a one-night hotel stay at any property within the set limit. To make my stay rewarding, I can also access the free premium WiFi offerings at participating Marriott Bonvoy hotels.
Marriott Bonvoy also knows how to make its customers feel every bit appreciated. This credit card comes with 15 Elite Night Credits every year on top of an automatic Silver Elite Status for each account anniversary year. Should I spend $35,000 in one year, I will immediately get a Gold Status with my credit card.
Earning And Redeeming Marriott Bonvoy Credit Card Points
The Marriott Bonvoy Credit Card is all about earning points and using them as well. For the Marriott Bonvoy Boundless Credit Card, I can earn up to 17x the total points for every $1 spent in Marriott Bonvoy properties. For all other purchases and travel-related buys, I can get up to 2x the points.
Moreover, I also get 10x the total points on select categories. I can get 10x the rewards points per every dollar spent on up to $2,500 in combined purchases from grocery stores, gas stations, and restaurants. These points don't expire as long as I make purchases on my card every 24 months.
I can redeem these points in several ways. Apart from hotel accommodations, I can also use these towards flights or car rentals, travel packages, gift cards, once-in-a-lifetime experiences, and even donate these towards disaster relief efforts and share these with other travel lovers.
Applying For A Marriott Bonvoy Credit Card
Applying for a Marriott Bonvoy Credit Card can be done online. To apply for the Boundless credit card, I headed over to the Chase website and tapped the Continue button under the Marriott Bonvoy Boundless Credit Card offering.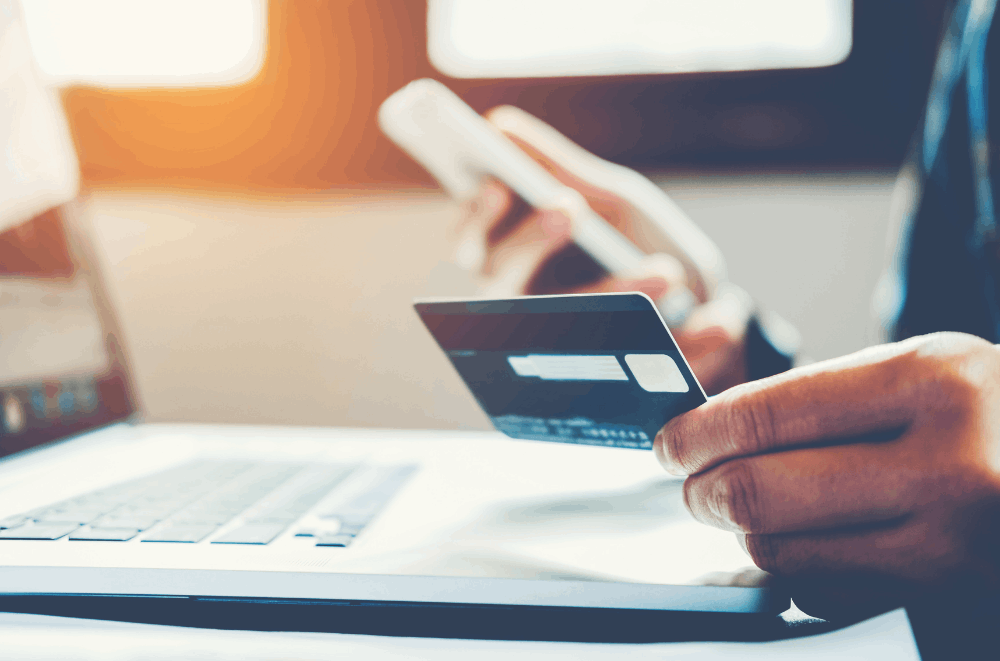 The application required me to provide my name, mailing address, and location, including my city, state, and zip code. In addition to these, I also disclosed my date of birth, my mother's maiden name, my email address, and my Social Security number.
Some details surrounding my income and employment information were also required during the application. These include my total gross annual income, my primary source of income, and the type of residence I have now. My phone number was also given upon application.
Eligibility Requirements And Qualifications
To qualify for a Marriott Bonvoy Boundless Credit Card, I needed to be at least 18 years of age. This can differ for those living in AL and NE, where individuals should be aged 19 and up to apply and aged 21 for those living in Puerto Rico.
Individuals who are also applying for this credit card should also have a relatively good credit standing, especially as Chase will factor this in when applying.
Moreover, I also ensured the necessary files and documents on hand should the bank ask for them. These include proof of my identification, address, income and employment, and other similar details.
Fees And Charges That Come With A Marriott Bonvoy Credit Card
Owning a Marriott Bonvoy Boundless Credit Card is a huge responsibility. While I can take advantage of tons of perks, I must also learn to familiarize myself with the different rates and charges that come with it.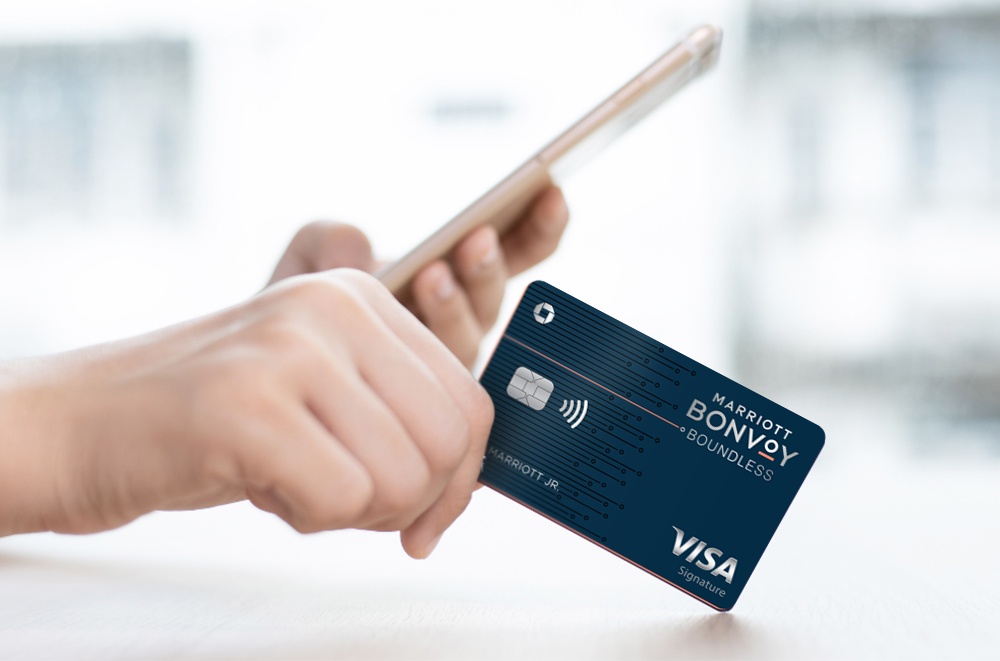 Doing so allows me to be more knowledgeable about the financial commitment that I am going into. By reading the rates and charges, I am also helping myself become a more responsible user by knowing what to anticipate. Below are these corresponding fees.
Annual Percentage Rate (APR) – 15.99% to 22.99% variable APR.
Annual Membership Fee – $95
MyChase Loan APR – 15.99% to 22.99%
MyChase Plan Fee – 1.72% per month
Cash Advance APR – 24.99%
Penalty APR – Up to 29.99%
Balance Transfer Fee – $5 or 5% of the amount transferred, whichever is greater.
Cash Advance Fee – $10 or 5% of the amount advanced, whichever is greater.
Foreign Transaction Fee – None
Late Payment Fee – Up to $40
What You Need To Know
The bank's annual percentage rate (APR) given to cardholders is largely based on one's creditworthiness. This can take on different factors depending on the bank, so the rate given to me may not exactly be the same as those given to others.
I must emphasize the need to pay the statement credit back on time and in full if possible. In practicing this approach, I find that I avoid the unwanted interest charges and prove myself creditworthy in front of other credit bureaus.
Managing The Marriott Bonvoy Credit Card
I managed and took control of my Marriott Bonvoy Credit Card by signing in via Chase Online. This allowed me to access my account and helped me see how much my statement balance is and the amount I have already paid.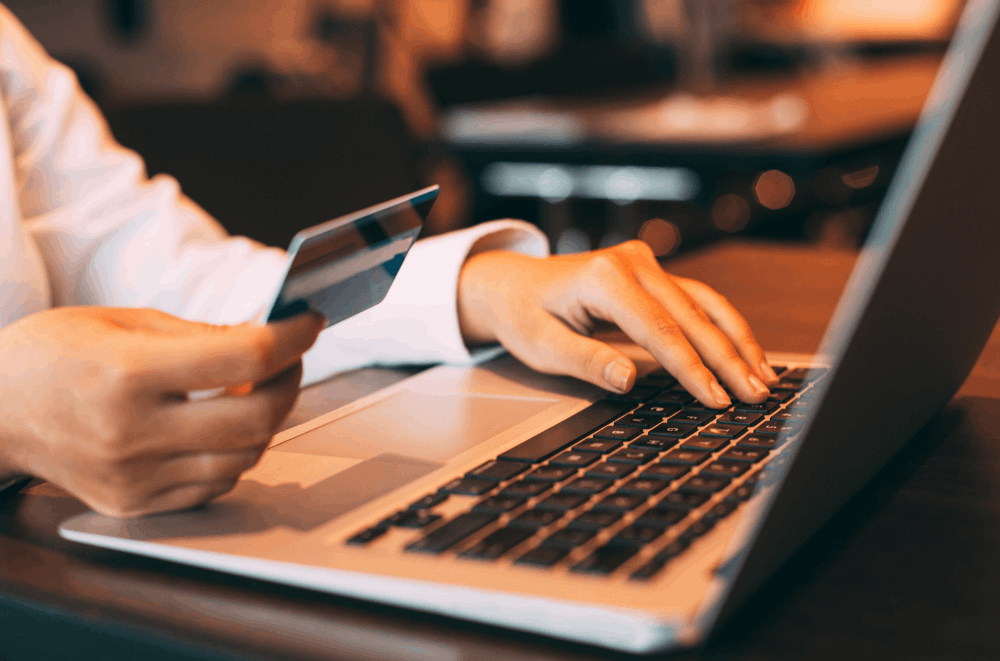 What I find great about this is that I can also see the points that I have accrued under the Marriott Bonvoy loyalty program. I can access this on my desktop or even through my mobile device, making my financial journey much easier.
Bank Address And Contact Details
As mentioned, the Marriott Bonvoy Boundless Credit Card is offered through Chase. Individuals can reach out to Chase by calling their customer service hotline at 1-800-935-9935 or through their social media account on Facebook or Twitter for more information about this.
Alternatively, I found that individuals can also schedule a meeting with a banker or a company representative through a Chase bank near them or set an appointment at their head office located at JPMorgan Chase Bank, 1111 Polaris Parkway, Columbus, Ohio 43240.
The Bottom Line
The Marriott Bonvoy Boundless Credit Card is a great credit card option for individuals who want to frequent Marriott Bonvoy properties around the globe. This is also an ideal option for its loyalty program, which allows me to choose from a wealth of choices.
Disclaimer: There are risks involved when applying for and using a credit card. Please see the bank's Terms and Conditions page for more information.