Everyone has a dream home. I, for one, hope to have a decent-sized house with enough space for all kinds of activities. I'm sure that some wish for a modest, cozy place, while others aim to build a colossal dwelling that costs hundreds of thousands of dollars.
Those looking for inspiration for their enormous future home can take some notes from some of the biggest mansions in America. Check this list out to know the largest homes, what they cost, and who their owners are.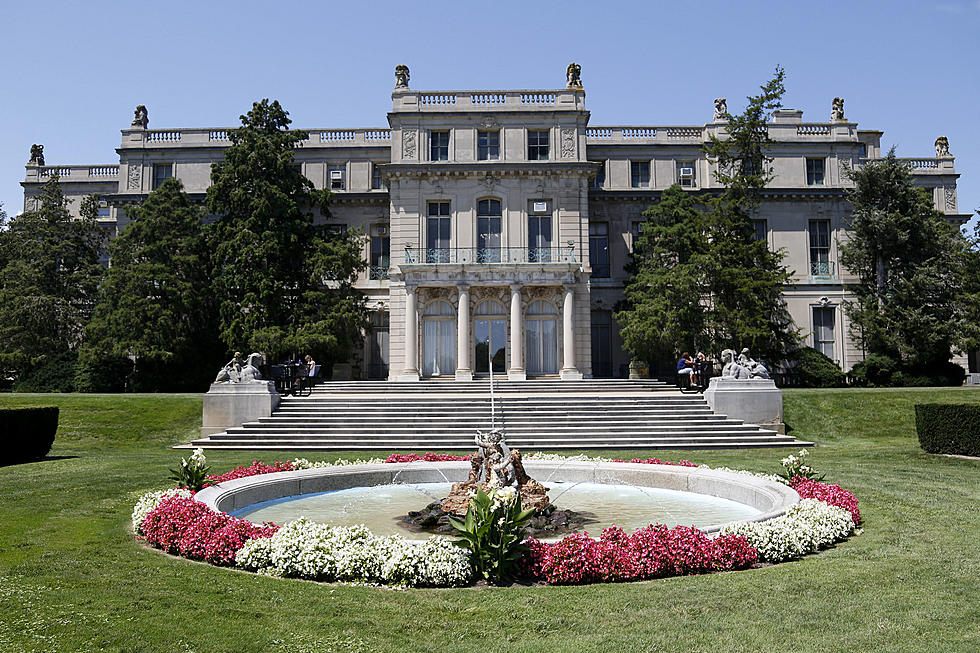 10. Indian Neck Hall in Oakdale New York
Let me start with Indian Neck Hall, an estate that covers 75,000 square feet of land. It was owned by Frederick Gilbert Bourne, the head of the esteemed Singer Sewing Machine Company. The estate was Bourne's country home.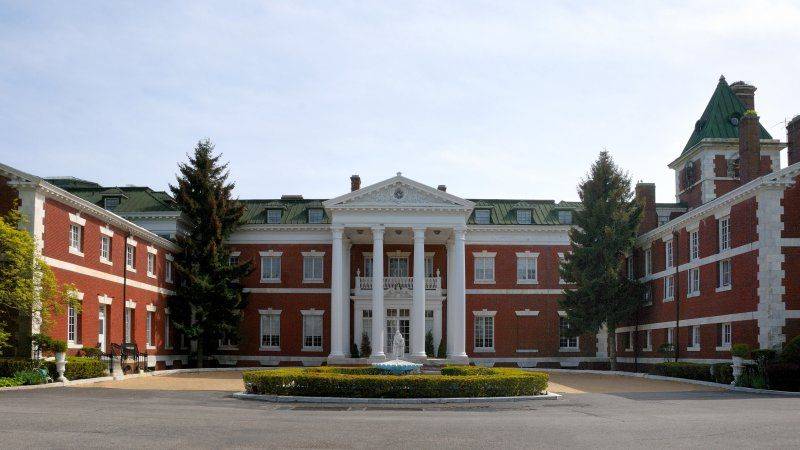 This mansion was completed in 1908 in the federal style, which is known for the architectural characteristics of buildings completed between 1780 and 1830. Construction started in 1897 and, at the time, it was the largest estate in Long Island.
In 1925, the estate was bought for $1 million or $15.5 million today. It was converted to the La Salle Military Academy. It was then bought by St. John's University in 2001 and now functions as part of the school.
9. Florham in Fliorham Park, New Jersey
Florham is a former estate of one of the United States' most prominent families, the Vanderbilts. It was built in the 1890s through the wealth of Hamilton McKown Twombly and Florence Adele Vanderbilt, the favorite grandchild of America's first tycoon, Cornelius Vanderbilt.

Reportedly, the entire process of acquiring the 80,000-square-foot land and building the home cost $5 million at the time, which is equal to $161.8 million in 2021. This exorbitant price seems to be just right for Twombly who worked as a financial advisor for William Henry Vanderbilt.
What amazes me about this house is it has a whopping 110 rooms. Today, it is part of the Farleigh Dickinson University. Many of its interior fittings have been given to the White House. In fact, some of the chairs in the Oval Office are from this mansion.
8. Versailles in Windermere, Florida
Sprawling across 85,000 square feet of Florida land, Versailles is considered a mega-mansion, inspired by the French Chateau de Versailles, hence the name. The project was initiated by Westgate Resorts founders David and Jackie Siegal.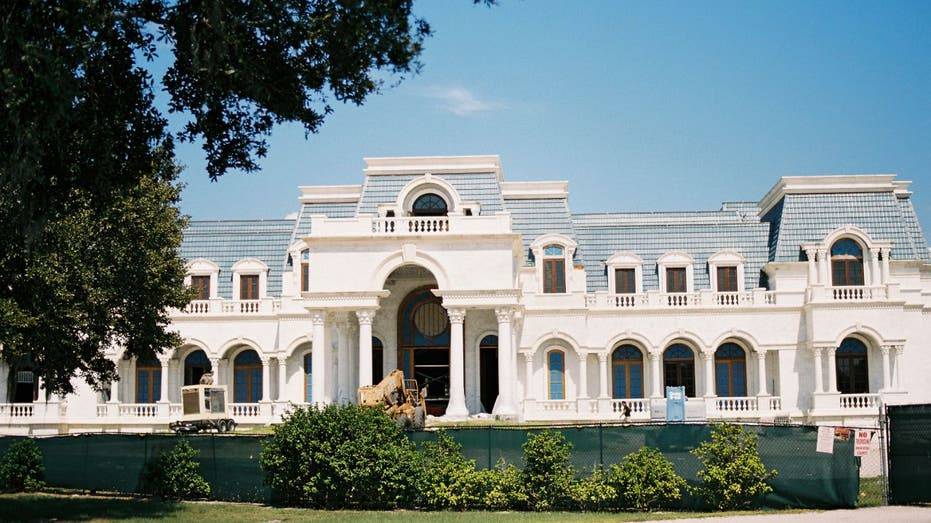 What I find fascinating about the Versailles is that it is still under construction, even though construction started in 2004. The estate will include a lakefront, which will give the home a total coverage of 100,000 square meters. It will have indoor pools, a movie theater, a bowling alley, and a minimum of 14 bedrooms.
The completion of the construction seems to be far away, especially as it was delayed in 2009. It was set to be completed in 2016 but was again delayed. Today, the expected completion is scheduled for 2022. It is expected to be valued at $100 million.
7. Meadow Brook Hall in Rochester Hills, Michigan
Meadow Brook Hall comes next on this list, covering 88,000 square feet of land. It was built in the Tudor revival style with the initiative of Matilda Dodge, the heiress to the carmaker company Dodge, and Alfred Wilson. It is the fourth largest historic mansion in the country and has 110 rooms.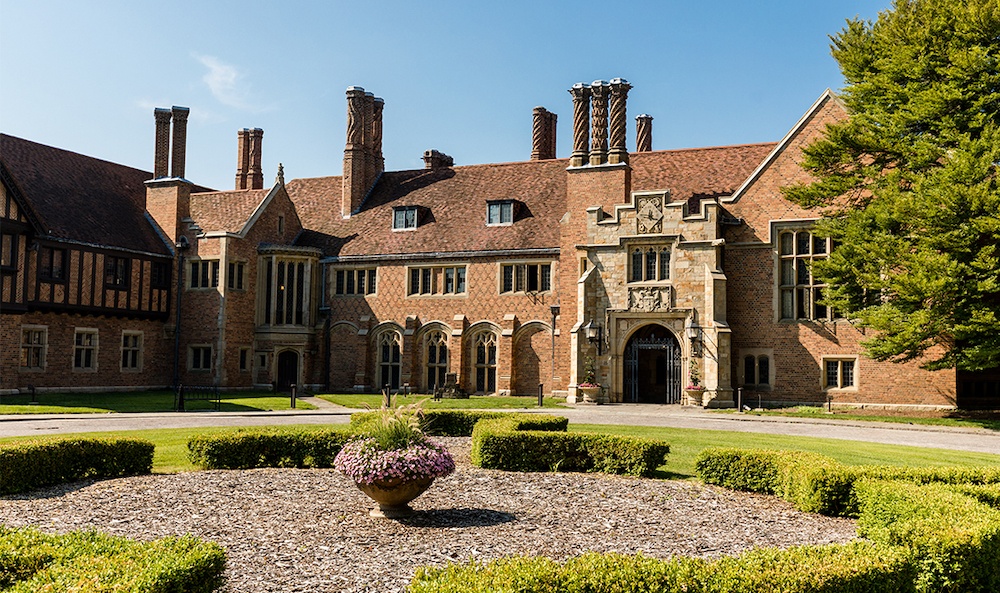 The mansion cost $4 million when built in 1929, which can be inflation converted into $63.5 million today. In its prime, it was filled with numerous paintings such as the works of Anthony van Dyck, Rosa Bonheur, Joshua Reynolds, John Constable, and Thomas Gainsborough.
The Wilsons donated the estate to the Michigan State University along with $2 million to fund the establishment of a branch campus now known as Oakland University. I find it important to note that it was included in the National Register of Historic Places in 1979 and the National Historic Landmark in 2012.
6. Shadow Lawn in West Long Branch, New Jersey
This property covers 90,000 square feet of land. Built in 1927 in the Beaux-Arts style, Shadow Lane was owned by Hubert T. Parsons. Parsons spent $10 million to complete this mansion which can be inflation converted to a whopping $156.1 million.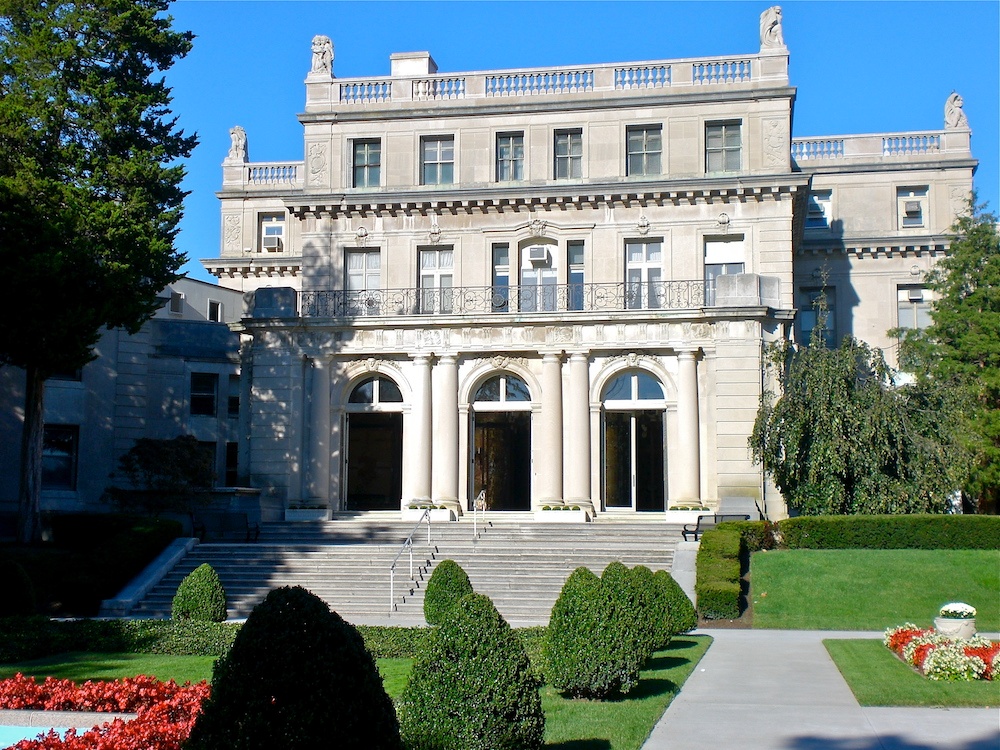 Parsons was the president of the FW Woolworth Company, a popular retail company. It was built before the Great Depression. In fact, it is one of the last ones to be built before the economic meltdown of the 30s.
I find it unfortunate that the construction started as the recession started, which put a strain on Parson's finances. Eventually, Parsons needed to sell the property. It became a girl's school for a few years and is now part of Monmouth University.
5. Winterthur in Winterthur, Delaware
Henry Francis du Pont and Henry Algernon du Pont designed Winterthur, inspired by 19th-century European architecture. This is a miraculous 96,000-square foot estate. HF du Pont was an antique collector and horticulturist, which was heavily reflected in his designs and furnishings.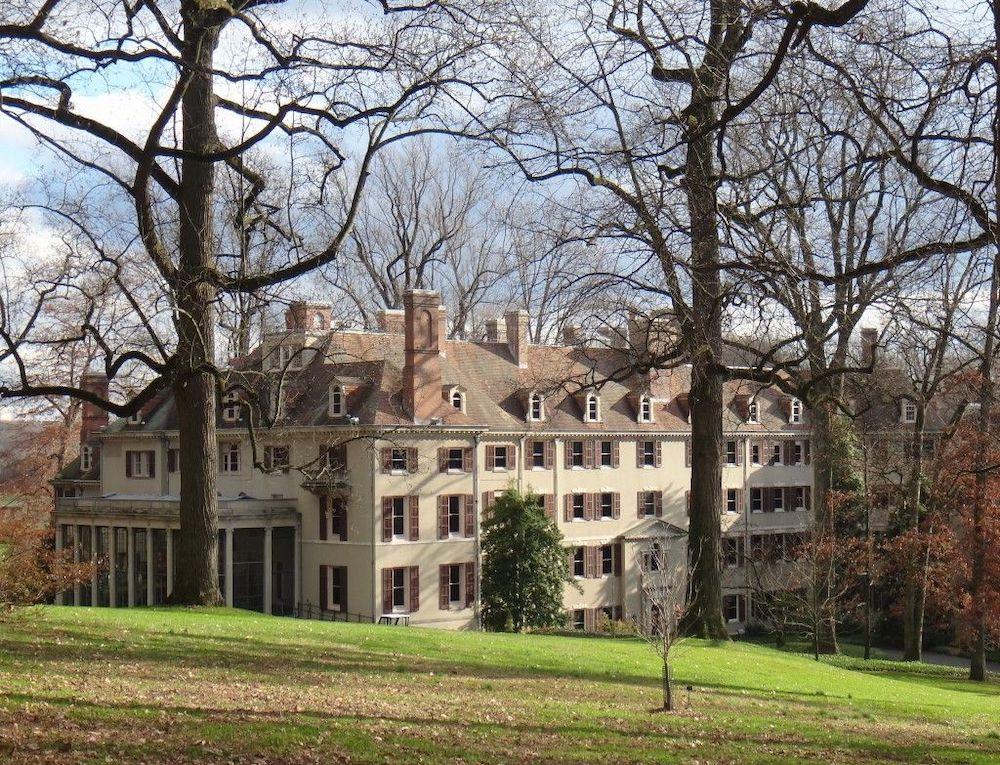 When it was built in 1837, it had a lot fewer rooms than it has now. However, HF du Pont eventually added six times more rooms, making a total of 175 rooms. It held a wide variety of European art and decorative arts, especially in the 20s. HF du Pont then added American art and antiques.
The estate is now called the Winterthur Museum Garden and Library and houses around 85,000 objects. I am happy to report that a lot of rooms can be visited by the public for tours.
4. Arden House in Harriman, New York
Arden House is a 97,000-square-foot historic property that was owned by railroad tycoon Edward Henry Harriman and Mary Averell Harriman. Harriman enlisted the help of Beaux-Arts architecture firm Carrere and Hastings.
The entire estate is composed of plots of land acquired by Harriman over a few years starting in 1886. Construction of the mansion began in 1905. What I find sad about this is that Harriman only lived in the home for a few years as he died in 1909.
The house changed hands over the years and is now owned by the Research Center on Natural Conservation, a non-profit organization. It functions as a conference center and has 97 rooms.
3. The One in Los Angeles, California
Now, let me introduce you to the newest and perhaps the most expensive home on this list. It covers 105,000 square meters of land and was developed by Nile Niami, known for building mega-mansions. It was recently completed and is up for sale for $340 million. However, its price was originally estimated to be $500 million.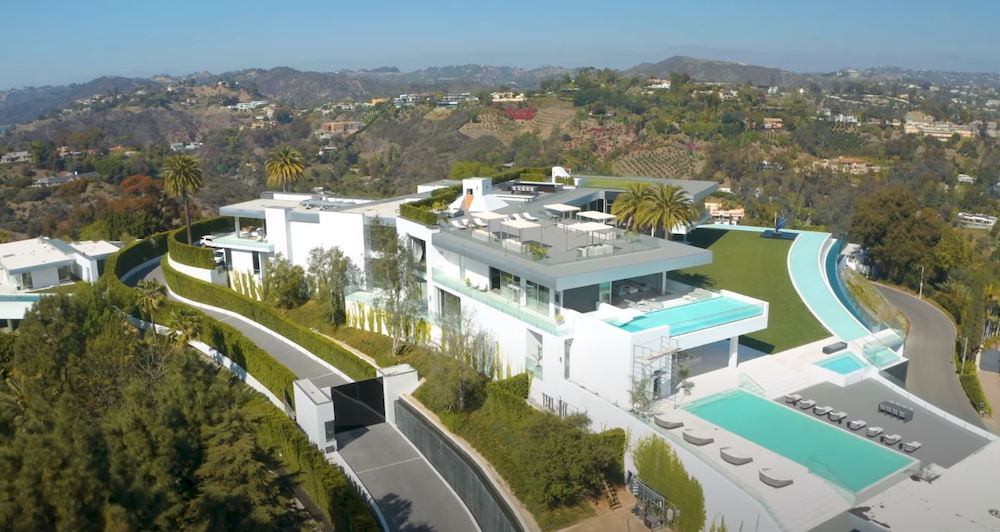 Niami considers The One his life mission. It has three floors full of everything any billionaire can think of including nine bedrooms, several kitchens, pools, jacuzzis, and a moat.
The extravagance of the house is thanks to an $82 million loan Niami took out. Unfortunately, experts think that it is in danger of being foreclosed as the loan ballooned to over $110 million. Niami also received a notice of default.
2. Oheka Castle in West Hills, New York
Oheka Castle or Otto Kahn Estate was built by investor and philanthropist Otto Hermann Kahn. This 109,000-square foot estate was the home of Kahn and his family. Originally with 127 rooms, it is now a historic hotel composed of 32 guest rooms and suites.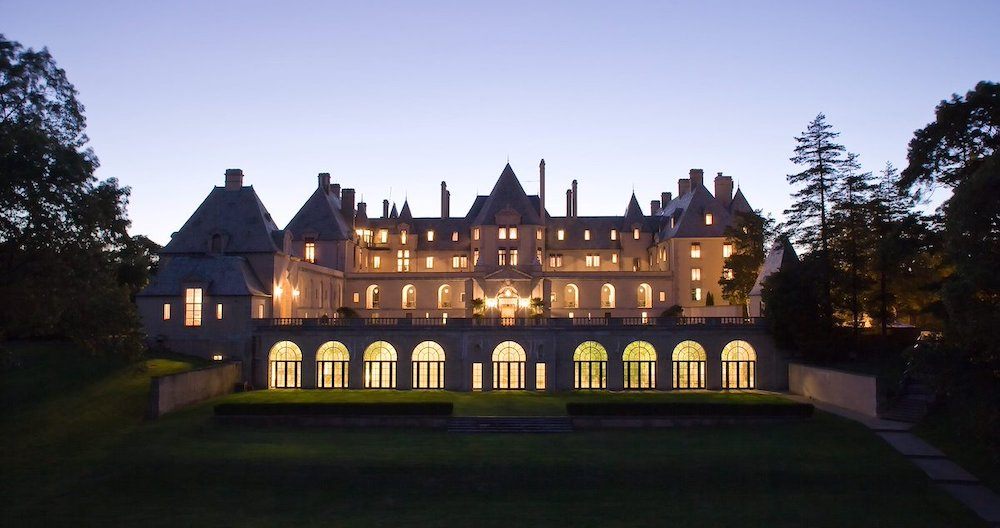 It was built to have a grandiose exterior, making it a popular venue for celebrity weddings. I can imagine taking pictures right outside the hotel and taking in the glorious sights of the estate. What many people do not know is that it has undergone a number of restorations, especially as it was owned by several people over the years.
Before it became a hotel, it was purchased by Gary Melius, who had to sell it to Hideko Yokio for $22.5 million or $51.6 million today. It was ultimately reacquired by Gary Melius, who then converted it into a hotel.
1. Biltmore Estate in Asheville, North Carolina
Taking the number one spot is the Biltmore Estate, which is a historic house museum and a tourist destination. It was built in the Chateauesque style in 1895. It was owned by George Washington Vanderbilt II of the Vanderbilt money and fame.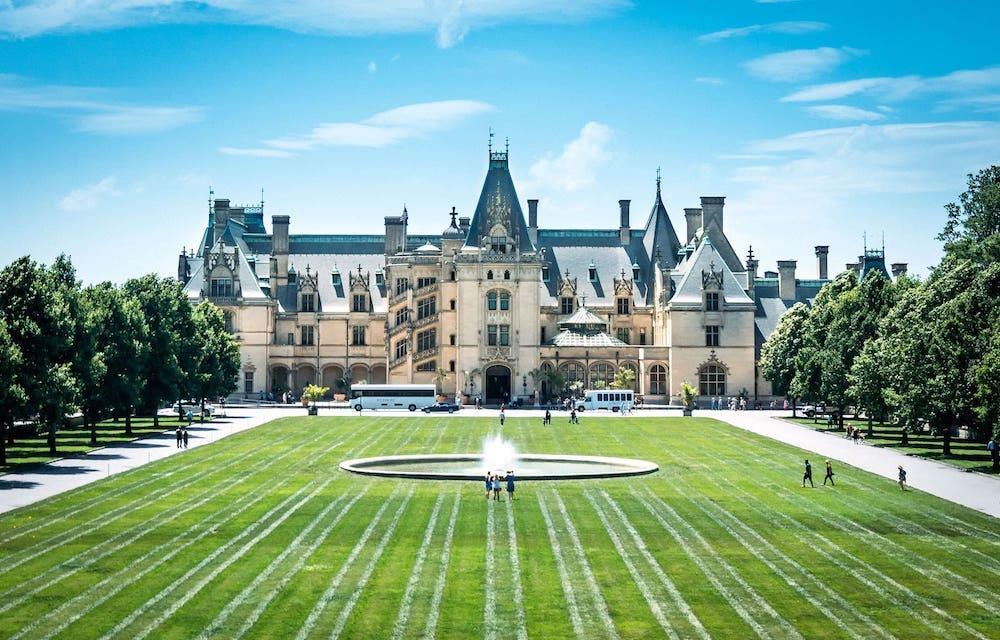 The construction of this 175,000-square foot estate was so large-scale that it needed the help of a woodworking factory kiln producing 32,000 bricks a day. The kiln was built on-site to make transportation easier. The site also had 1,000 workers and 60 stonemasons.
I find it amazing that it was assessed to be at $157.2 million in 2017 ($174.2 million today), but county property taxes imposed on only $79.1 million ($87.6 million today) of it. It is now a National Historic Landmark and a house museum.
Final Verdict
These estates are definitely the stuff of dreams. With the vast pieces of land they cover and the millions of dollars needed to have them built, I and countless others can only dream of owning and living in such mega-mansions.