Managing a business always involves keeping track and controlling your company's expenses in the most efficient manner. As the business grows bigger, it's inevitable that some of your employees will need access to your expense account.
In my experience, the use of traditional business credit cards can be confusing when it comes to trying to determine who bought what and collecting receipts to make sure that the accountant can accurately balance the accounts.
This is why I use the Soldo business spend management platform and the Soldo prepaid business card. In this article, I will talk about the platform, the card, its features, and the costs of the service.
Making Sense of Soldo
Examining the Soldo Platform and Its Prepaid Business Card
A Look at the Soldo Prepaid Business Card
Benefits of Using Soldo Prepaid Business Cards
Learning about the Soldo Plans
Downloading and Installing the Soldo Mobile App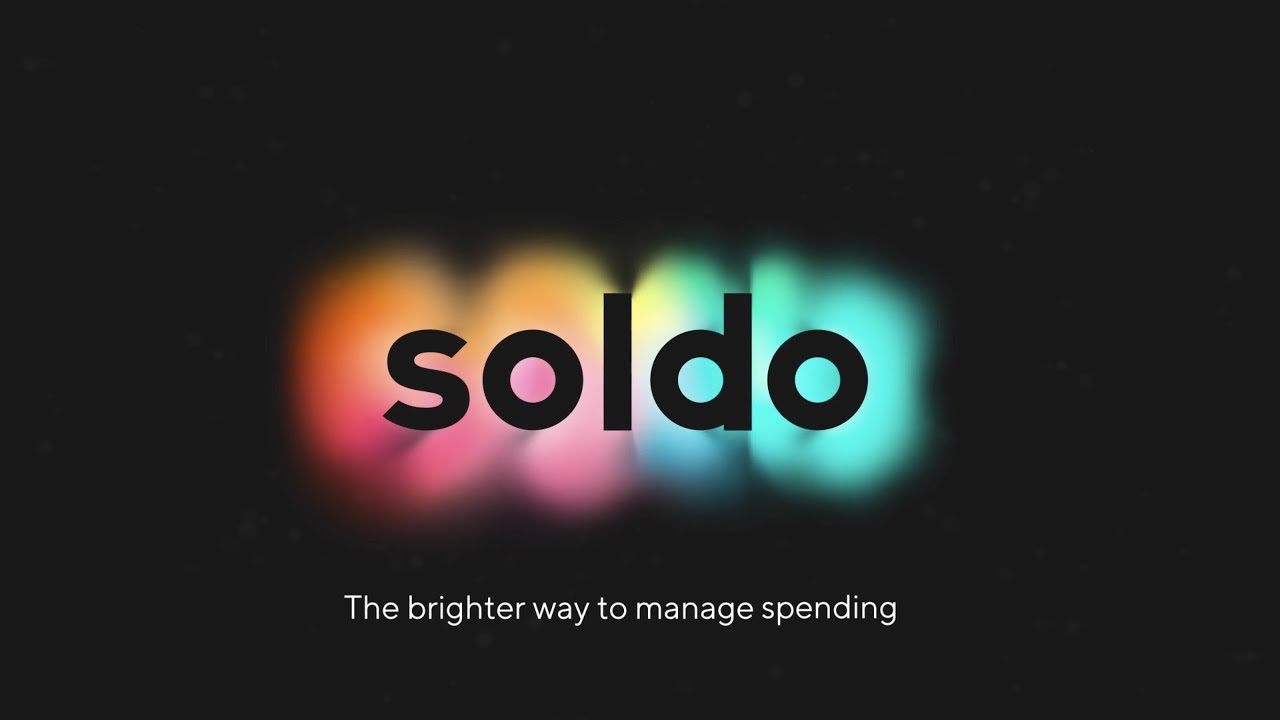 Making Sense of Soldo
To fully explore what the Soldo prepaid business card offers, I wanted to first focus on Soldo as a company. The London-based financial technology firm is known for its spend management solutions and its prepaid business cards.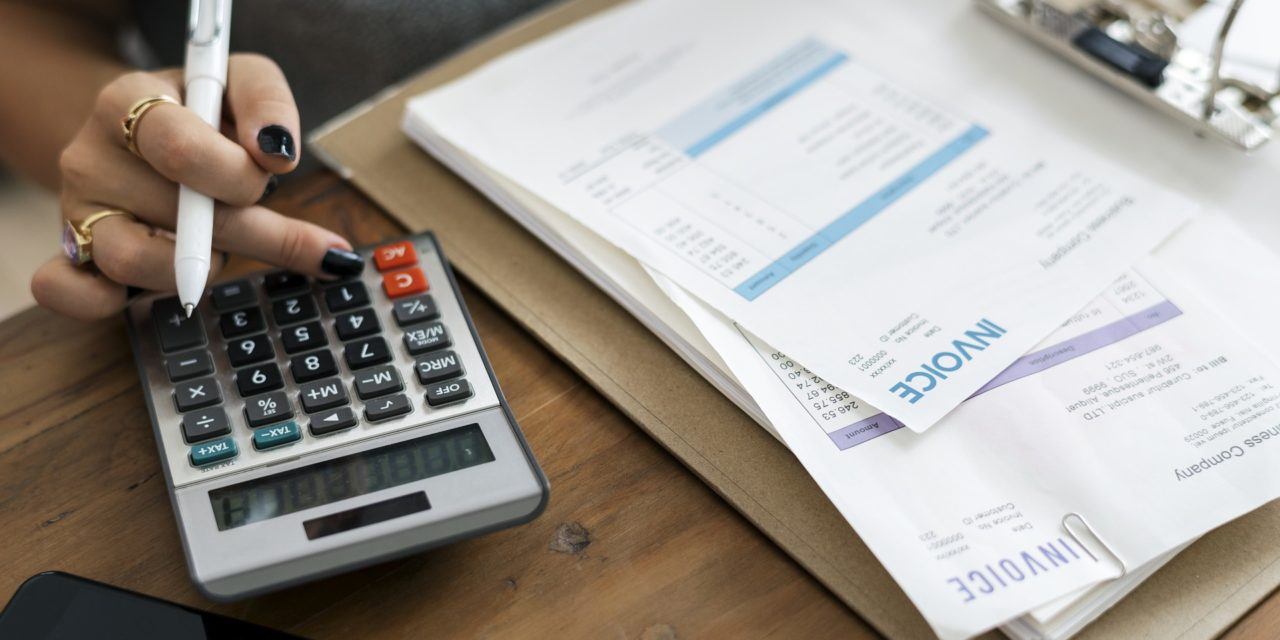 Soldo was established by fusing a management system with smart business cards. It caters to businesses of all sizes, especially those that have employees who use expense accounts. Soldo claims that its objective is to bridge the gap left by banks in serving businesses.
According to Soldo, banks are great at one-on-one transactions but fail to address the needs of businesses with many buyers and multiple ways and reasons to spend.
More About Soldo as a Company
The company's headquarters is located in London, but it also has other offices in Rome, Milan, and Dublin. It currently has more than 210 employees with 21 different nationalities, working together to serve clients.
Since its launch in 2015, Soldo has grown and is now serving more than 26,000 businesses across Europe. It helps these clients become smarter and more efficient in managing their expenses as a company.
The fintech firm is backed by some of the world's leading investors and recently raised $180 million in funding. This is currently the largest Series C funding round by a spend management firm in Europe.
Examining the Soldo Platform and Its Prepaid Business Card
I must emphasize that Soldo is not a bank, although the platform may enable clients to perform similar functions. It only serves as a third-party service provider of a spending management system and prepaid business credit cards.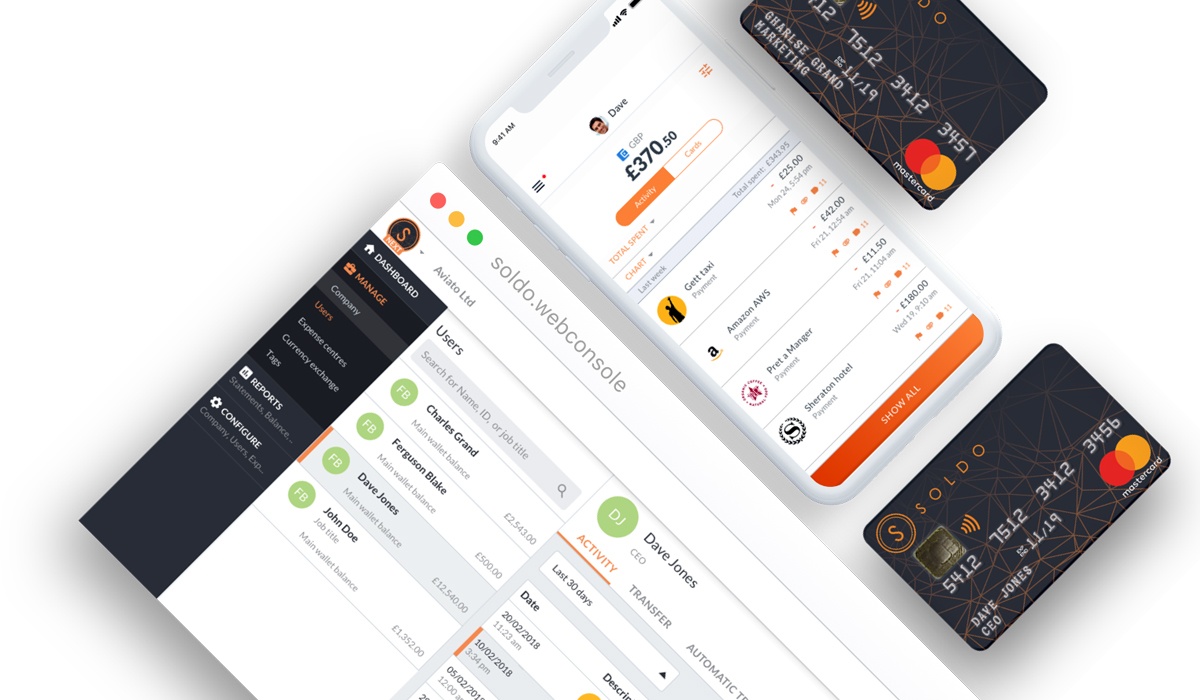 The Soldo service combines software, tools, and prepaid cards. This allows clients to delegate spending to their teams and employees while controlling and managing these expenses.
As a business owner, it's not efficient for me to personally approve every single purchase for my company. I have people that I trust to handle these transactions, and one of my worries is keeping track of them. Soldo has greatly helped me manage expenses in my business.
Other Features of Soldo
To further grant control to business owners in managing and organising their funds, Soldo also provides digital wallets. Clients may add funds, set the balance for each wallet, and specify who has access to them.
Delegation brings about efficiency, but I also want control over how company funds are used. That's why I love how Soldo makes sure I have complete control over how my staff makes payments and purchases.
Most businesses already have accounting systems and applications in place, so it's great that Soldo enables clients to integrate their existing platforms with its own. Even fuel payments and mobility expenses can be managed using Soldo.
A Look at the Soldo Prepaid Business Card
Part of the Soldo platform is the ability to issue prepaid business cards, also called payment cards, to help empower employees and teams. Granting authority to make purchase decisions while retaining control is something I deem important for my own business.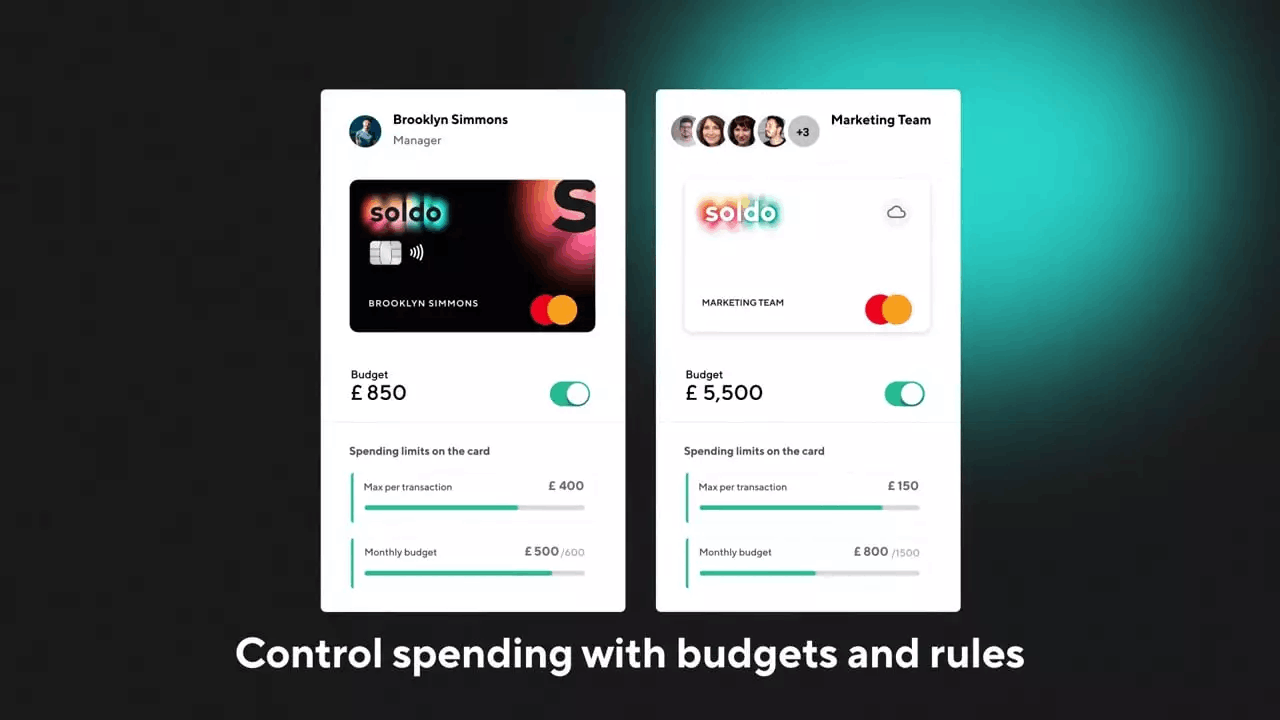 By issuing this card, business owners like me can enable our staff and teams to pay for expenses like online ads, IT procurement, travel, and entertainment, while still being able to control their spending.
The Soldo cards may come in the form of plastic cards or virtual cards. They can also be issued either as employee cards or company cards.
Types of Soldo Cards
I had the option of getting physical Mastercard cards that can be used both for online and in-store transactions. Plastic Soldo cards can either be issued to individual employees or allocated to departments and projects.
On the other hand, virtual Soldo cards, which have a card number, expiration date, and CVV, may only be used for online payments. They can also be either an employee card or company card but is faster to issue.
Employee cards are placed in an employee's name and are ideal for travel and entertainment (T&E) expenses. Company cards can be shared within teams or departments for their operational needs.
Benefits of Using Soldo Prepaid Business Cards
I like both the physical and virtual versions of the card because they accomplish the task of empowering my people to make purchases themselves, but I still control how much and what they can spend using it.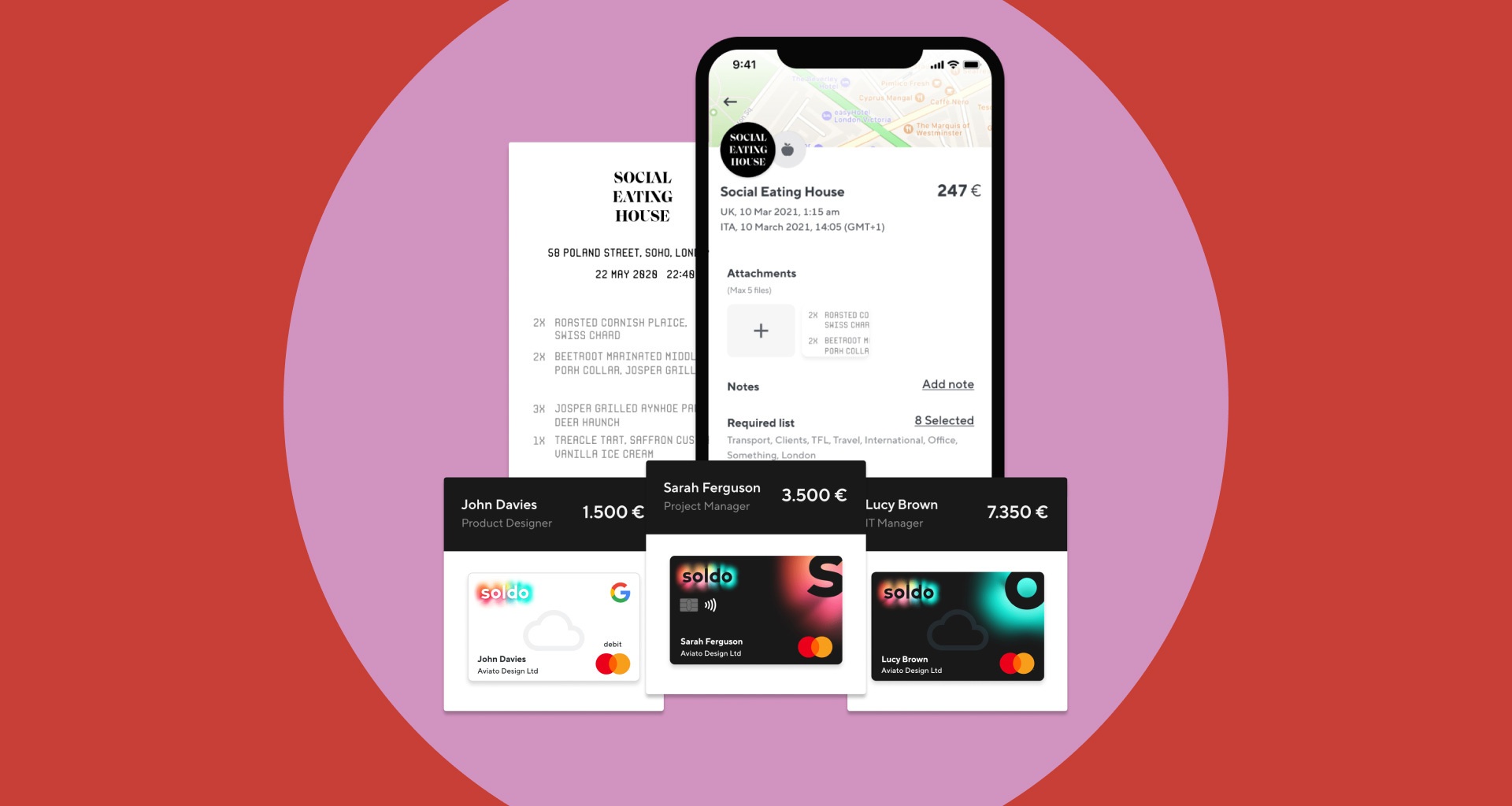 Business-wide payments using the cards can be monitored in real-time and business owners can even set up notifications and alerts. The Soldo platform has an analytics dashboard that I can use to see who is spending the most.
I can also configure the amount of money allocated to an employee or team using the cards.
To consolidate records, receipts, notes, and additional info may be requested, as well as tags to classify spending automatically.
Other Perks Soldo Cards Offer
Employee cards are easy to apply for since they are issued to the company in the name of a particular employee. I like how Soldo does not require any credit checks or paperwork to apply for these cards.
If your company has a vehicle fleet, you can assign dedicated Soldo cards for fuel purchases for each vehicle. They can even be extended to include payments for other mobility expenses, such as toll fees and parking.
To make sure that transactions are secure, especially online, the Soldo cards use 3DS and Strong Customer Authentication (SCA). The purchase is also attributed to the user who underwent the authentication.
Learning about the Soldo Plans
I explained earlier that issuing prepaid business cards is one of the features of the Soldo platform. This is because you need to be subscribed to one of the plans, namely the Pro, Premium, and Enterprise plans.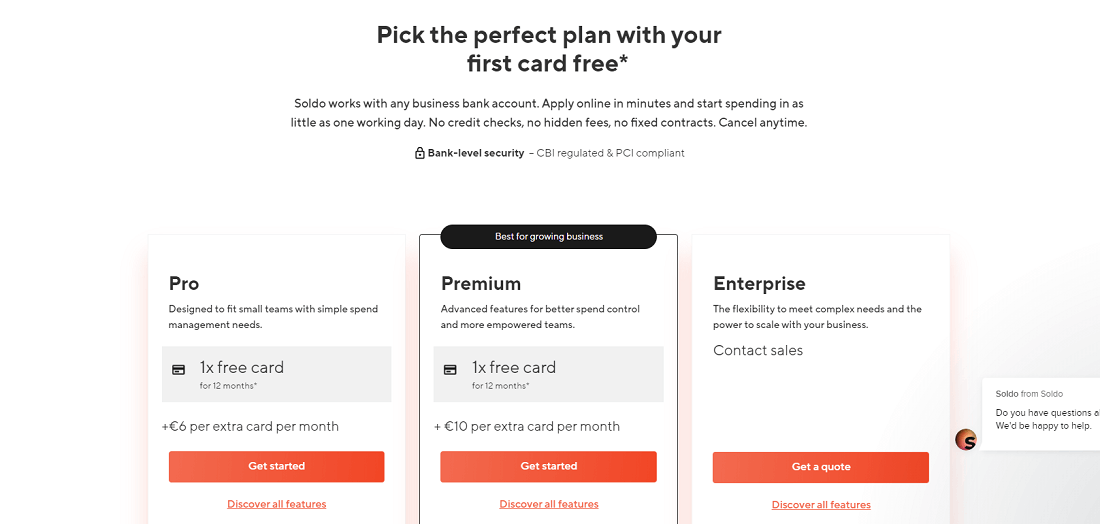 With the Pro plan, I can issue one card for free for 12 months. Issuance is limited to a maximum of 20 cards, either physical or virtual, and it costs €6 per extra card per month. A single-use card can be created for ad-hoc purchases.
The Pro plan enables me to deposit funds directly to my Soldo wallet and assign dedicated virtual cards for recurring payments like digital subscriptions and online ads.
Leveling Up with Premium and Enterprise Plans
Meanwhile, the Premium plan offers all of the Pro features but with unlimited issuance of extra physical and virtual cards. Priced at €10 per extra card per month, Soldo Pro users may use multi-currency cards.
The Premium plan will also enable me to create cards for teams and configure roles. It also has advanced reporting features so I can monitor purchases in real-time.
Lastly, the Enterprise plan is for those who want customized features and inclusions based on their company needs. Enterprise users are assigned their own account and customer success team and receive custom onboarding and product training.
Downloading and Installing the Soldo Mobile App
I spend a lot of my time using mobile devices, so I'm glad that the Soldo platform can be accessed through a mobile app. Fortunately, both admins and employees can use the app to manage their cards.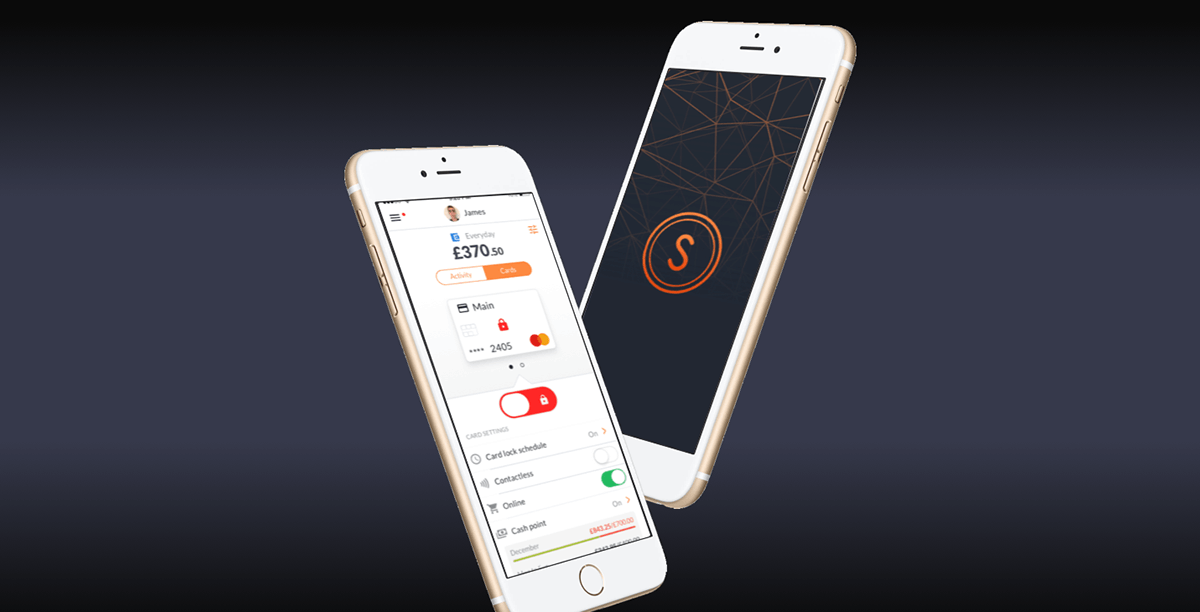 The Android version of the app can be found on the Google Play Store under the Finance category and has a file size of 45 MB. Make sure that your device is running on Android 5.0 and up before tapping the Install button to download the app.
Those using iOS will find the app on the Apple App Store and will need 45.7 MB of storage space and iOS 9.0 or later or iPad 9.0 or later. Tap on the Get button to begin downloading and installing the Soldo app.
Company Information
If you have more queries about the Soldo platform, you may contact the company by sending an email to [email protected], [email protected], or [email protected].
Soldo's corporate headquarters is located at 119 Marylebone Road, London, England NW1 5PU, Great Britain.
The Bottom Line
The Soldo spend management service is a very useful platform for delegating and monitoring purchases and payments within the company. The ability to issue cards not only to teams but to particular employees is empowering amidst the control and management features that come along with it.
Note: There are risks involved when applying for and using a credit card. Consult the bank's terms and conditions page for more information.