Using financial instruments like a credit card takes discipline and requires a high sense of responsibility. Because of this, some people don't want to get a credit card out of fear of the ridiculous charges and penalties that can be incurred due to late payments or failure to pay.
Similarly, I used to wonder whether there was a way that I could get a credit card for convenient transactions online and offline but with a spending limit equal to the money I already have so I don't incur debt. This way, I can be sure that I'll be able to pay for everything I used the credit card on.
Thankfully, I learned about the KOHO Prepaid Visa Card, and it has worked wonders for me. I will discuss in this article what the KOHO Prepaid Visa Card is, its features, how it works, and how to apply for one. If you want to know more information about this card, continue reading below.
About Prepaid Credit Cards
Examining the KOHO Prepaid Visa Card
Take a Look at the Features of the KOHO Prepaid Visa Card
Upgrading to a KOHO Premium Prepaid Visa Card
How to Apply for a KOHO Prepaid Visa Card
Downloading and Installing the KOHO Mobile App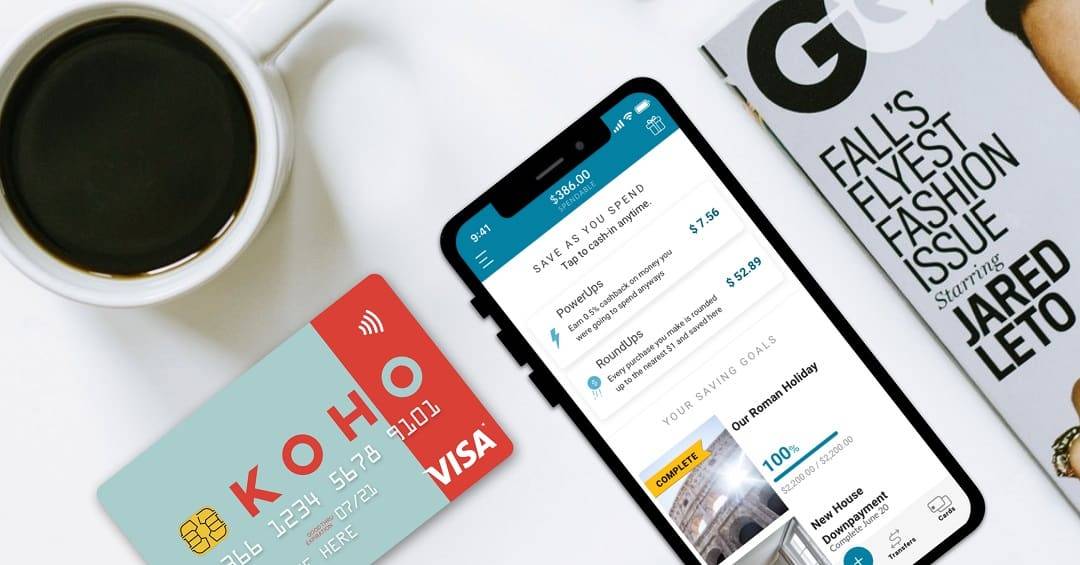 About Prepaid Credit Cards
Before talking about the KOHO Prepaid Visa Card, I wanted to discuss the concept of prepaid credit cards first. In general, a prepaid credit card is a type of credit card whose credit limit is based on the account holder's deposit balance.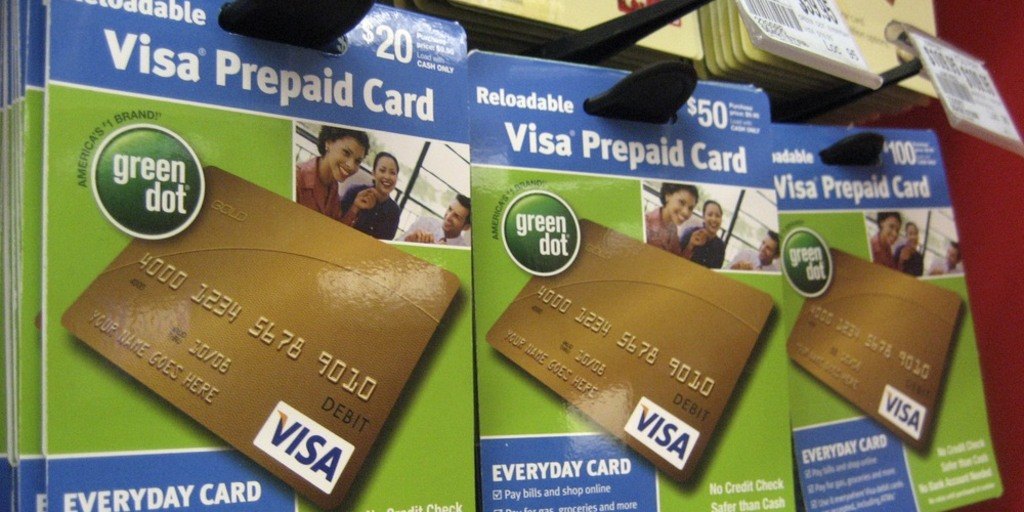 These cards function like a regular credit card, but instead of making purchases through credit, you may only spend the amount equivalent to what is loaded onto the card.
In short, you have to front-load these cards first before you can use them to buy anything. These cards are issued by banks and other financial institutions with credit card company logos, such as Visa, MasterCard, and Discovery.
Fees Associated with Prepaid Credit Cards
By using prepaid credit cards, you will not accrue debt or face finance charges and interest rates since you're not actually borrowing money. However, there may be certain fees associated with them.
You may have to pay one-time charges such as purchase and activation fees ranging from $0 to $30 when you get a prepaid credit card. Reloading fees may also be charged depending on the bank and may cost between $0 to $5.
There may also be monthly service fees, also called maintenance fees, declined transaction fees when purchasing with insufficient funds (NSF fee), fund transfer fees, inactivity fees, and other transaction fees.
Examining the KOHO Prepaid Visa Card
The KOHO Visa Card can be described as a cross between a credit card and a debit card but without the fees that annoy us. Just like other credit cards, they can be conveniently used to purchase online or in-store.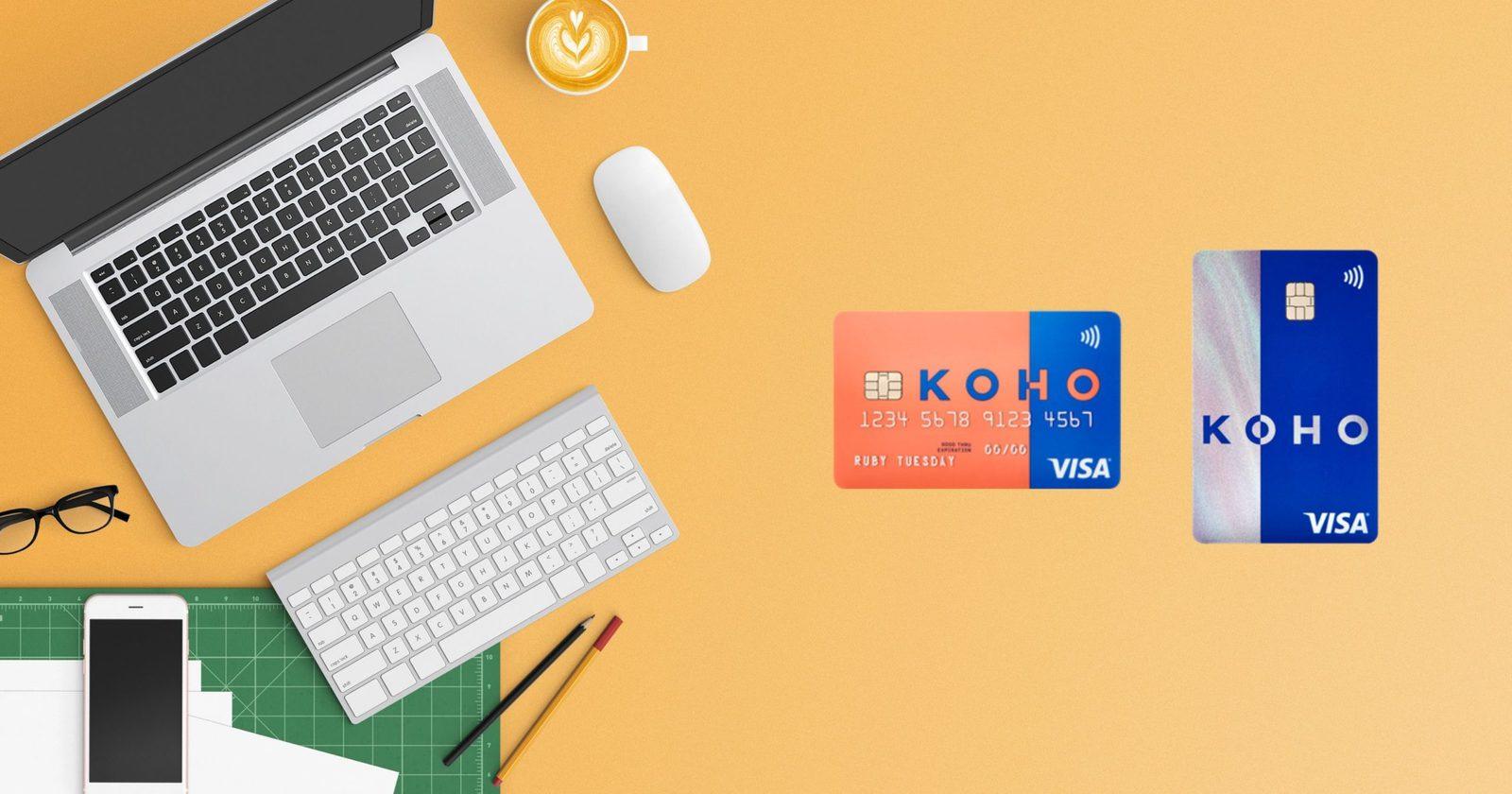 However, regular credit cards can impose interests of as high as 29.99% if I fail to make full monthly payments and carry a balance over to the next month.
With the KOHO prepaid credit card, I won't be charged any interest and even get a base cashback rate of 0.50%, which can compete with what regular credit cards offer.
Getting to Know the KOHO Company
KOHO is a financial services and technology firm based in Canada, which initially focused on offering reloadable prepaid Visa cards but has since expanded its suite of banking services.
Founded in 2014, the company has grown exponentially and currently caters to over 175,000 users. It is backed by numerous financial institutions, including People's Trust, Drive Capital, Power Group, and Portag3.
Aside from the Prepaid Visa Card account, KOHO also offers a Premium Prepaid Visa Card account, a joint account, and a KOHO Save account.
Take a Look at the Features of the KOHO Prepaid Visa Card
Just like any other Visa card, the KOHO prepaid credit card is accepted worldwide for any transaction that accepts Visa. It sets no minimum balance requirement or minimum account transactions.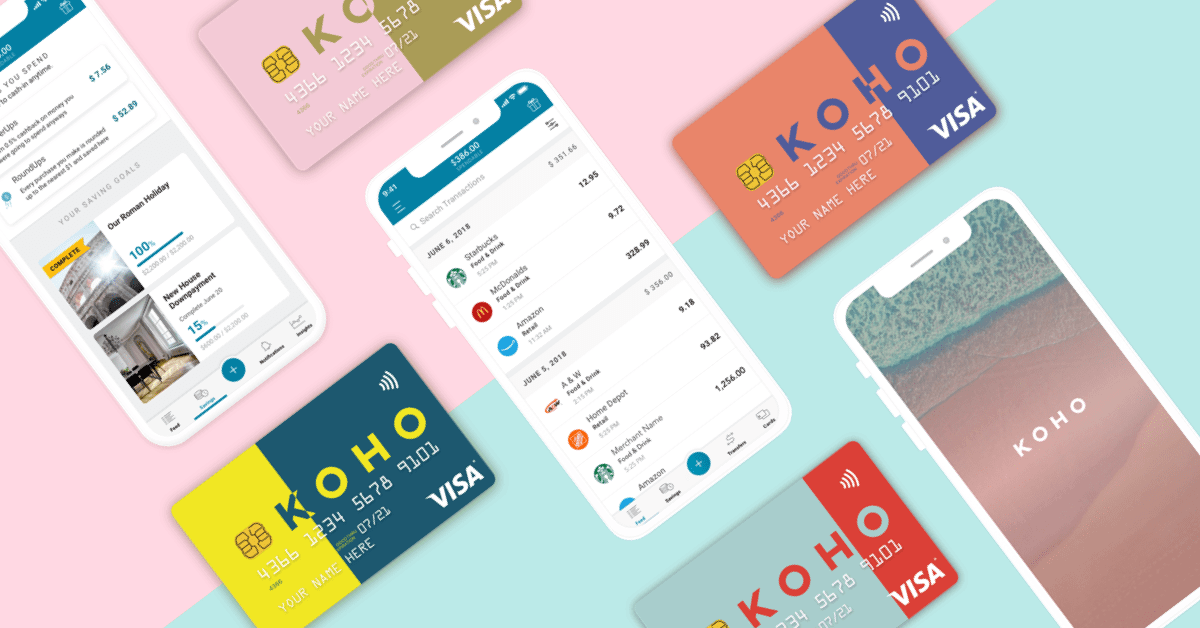 It offers a 0.5% instant cashback on every purchase you make, and there is no limit to how much I can earn. This is actual cashback and not just convertible points like what others give out.
KOHO Prepaid Visa Card users don't have to worry about the NSF fee I mentioned earlier. KOHO sends you reminders of insufficient funds or when you use money from your savings account.
Automatic Savings and Other Benefits
The KOHO Prepaid Visa Card has an automatic savings feature called RoundUps, which automatically rounds up your purchases to the nearest $1, $2, $5, or $10 and saves away the extra money.
Similar to other prepaid credit cards, the KOHO card requires no minimum balance or account transactions. It also doesn't impose any interest rates on purchases but has a 1.5% foreign exchange (FX) fee.
This may be trivial to some, but the KOHO Prepaid Visa Card is available in several color combinations, including Blueberried Caviar, Gilded Cotton Candy, Frozen Cherry Soda, and Sunkissed Skinny Dip.
Upgrading to a KOHO Premium Prepaid Visa Card
You can take your KOHO Prepaid Visa Card experience a notch higher by taking advantage of the Premium tier. For an annual fee of $84 or $9 monthly, KOHO Premium users are able to enjoy additional features and benefits.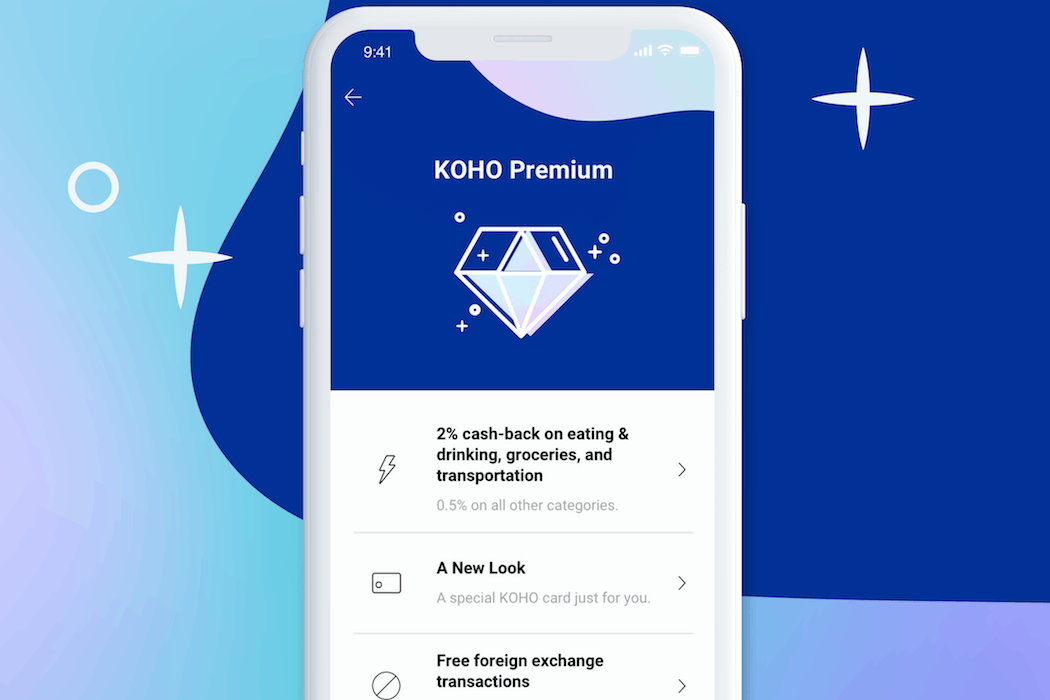 Aside from the 0.5% cashback you may earn with the KOHO card, you can also get 2% instant cashback by spending on groceries, eating and drinking, and transportation. This alone could potentially cover the annual fee.
Premium users also enjoy having to pay no foreign transaction fees that regular KOHO prepaid users incur.
However, the 1.5% foreign transaction fee KOHO prepaid users pay is still lower than the 2% to 3% normally charged by other companies.
Other Premium Perks
KOHO Premium has a price matching feature that automatically scans your receipt to determine whether there is a cheaper price offered elsewhere or if the price has fallen. It will then compute and credit the price difference to your account.
The company also provides free financial coaching to Premium users via certified financial coaches. You may ask questions about things like taxes, debt repayment, and investments to these experts for free.
Premium card owners also enjoy higher account limits compared to regular users. Premium users have a higher maximum card balance of $40,000, a monthly limit of $30,000, and up to 20 daily transactions.
How to Apply for a KOHO Prepaid Visa Card
Signing up for an account with KOHO is free of charge. Using the KOHO app, I was able to set up an account within 5 minutes.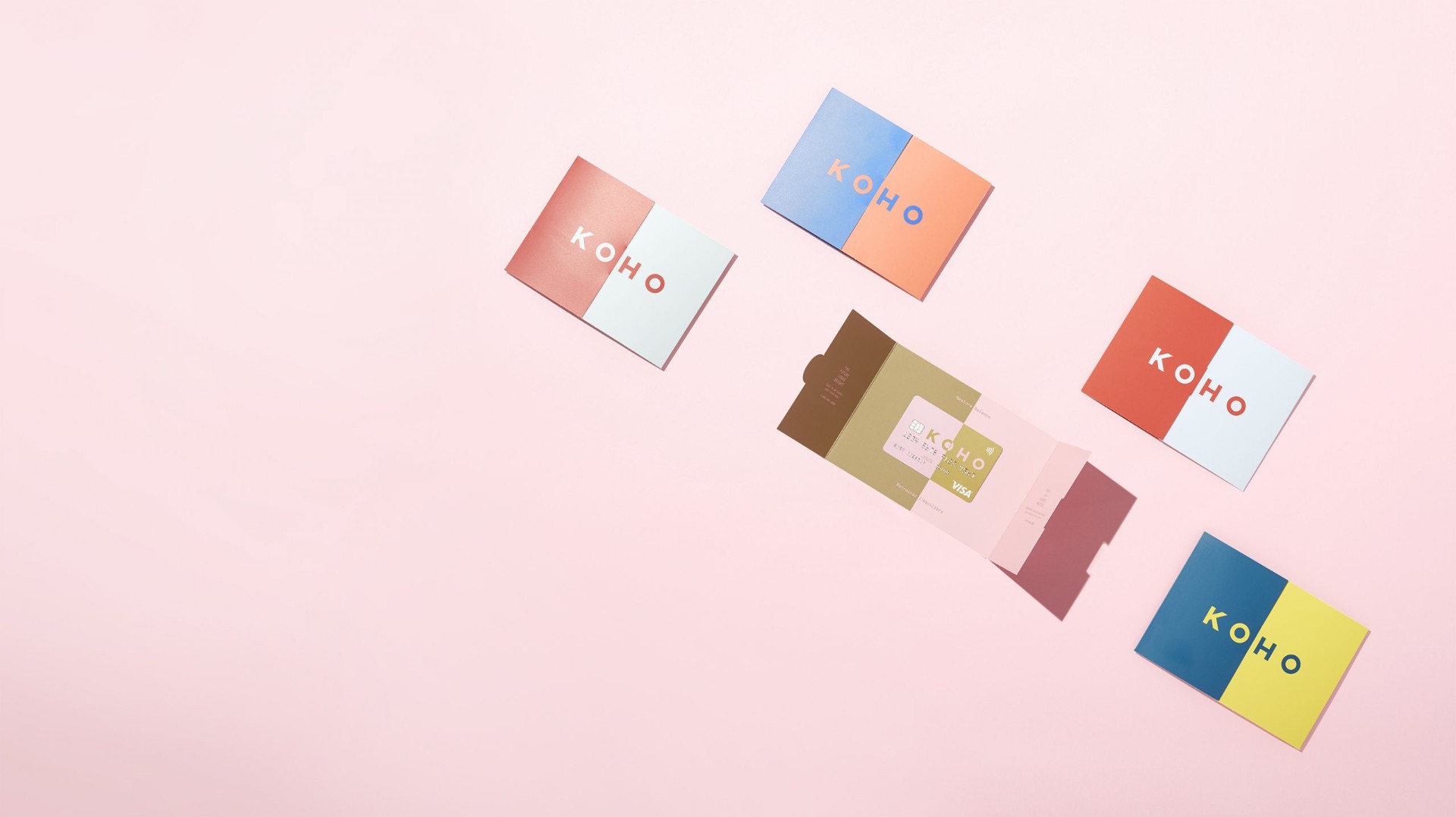 The only requirements are to be a permanent Canadian resident of the age of majority based on the province you live in and to have a Canadian bank account for the first e-Transfer.
Within 10 days of creating a KOHO account, I was able to receive the Prepaid Visa Card.
Bank Contact Info
If you want to contact KOHO, you may do so using the in-app chat feature or through their email, [email protected]
You may also call the customer service hotline at 1-855-564-6999.
The company's headquarters is located at 33 Water St, Suite 504, Vancouver​, British Columbia, V6B 1R4 Canada.
Downloading and Installing the KOHO Mobile App
The KOHO mobile app is a useful and critical tool for all KOHO account owners. From signing up to account management and monitoring, the app is what you will need for these activities.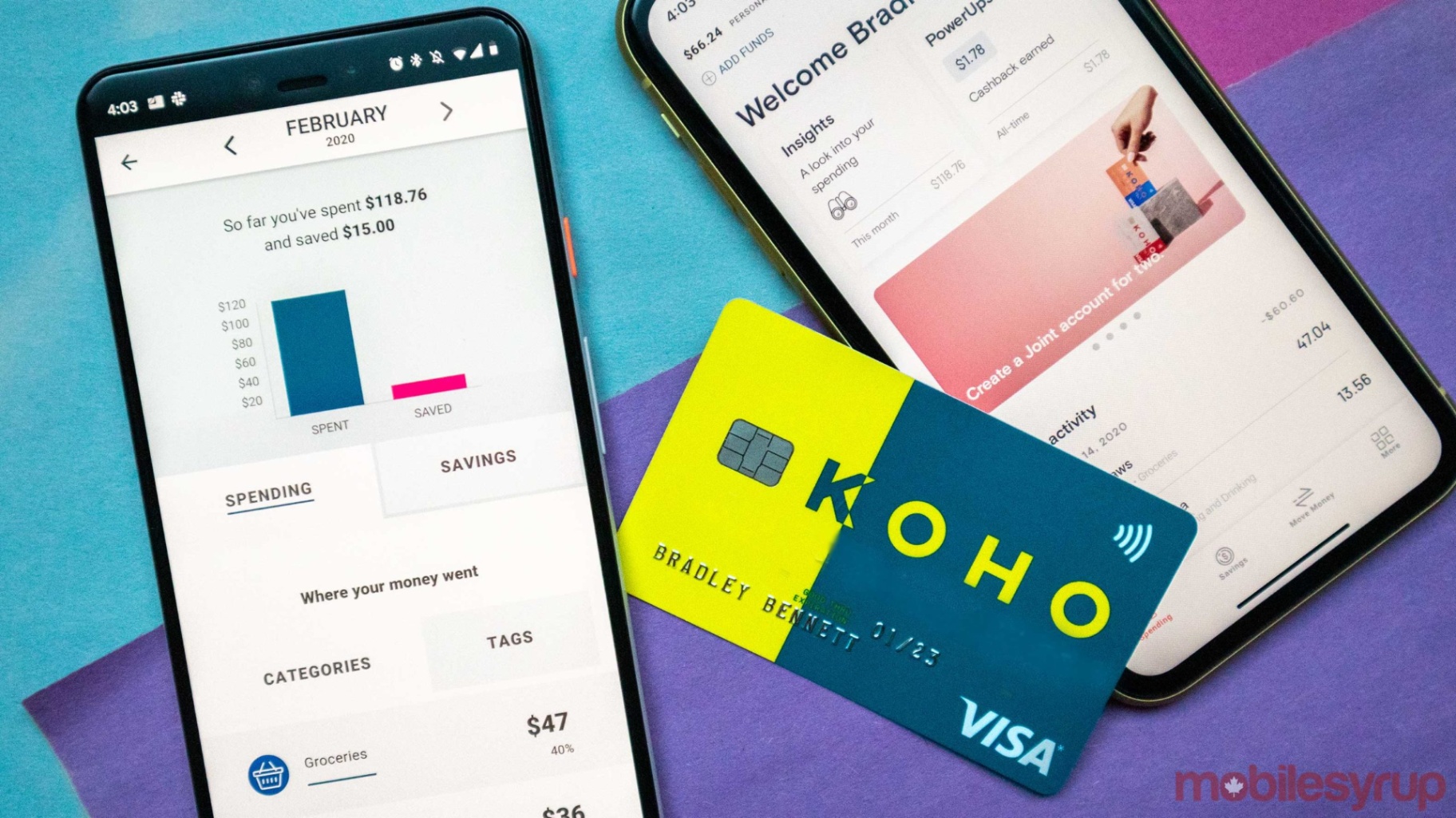 For Android users, you will find this app on the Google Play Store in the Finance category under the name "KOHO Financial". The app has a file size of 81 MB and requires your device to run on Android 5.1 and up.
To download, tap on the Install button. Once the download is finished, it will automatically begin installing on your device.
KOHO App for iOS
Meanwhile, iOS device owners will also find the app on the Apple App Store in the Finance category under the same name.
This version of the app has a files size of 86.5 MB and is available in English, French, and Spanish. It requires iOS 11.0 or later for both the iPhone and iPod touch.
Tap on the Get button to initiate the download process. It will begin installation shortly after all files have been downloaded to your device.
Conclusion
So far, my experience with the KOHO Prepaid Visa Card has been great. I've always wanted a credit card that was limited to my available funds to avoid fees and penalties and KOHO did not disappoint. All the perks I wrote here were just icing on the cake and I might even consider going Premium in the future.
Note: There are risks involved when applying for a loan. Consult the lender's terms and conditions for more information.