There are different kinds of credit cards out there for just about every kind of need. I believe that cash back credit cards are one of the most rewarding cards out there, because it affords me a part of each purchase I have made back.
What I like most about these types of credit cards is that they offer unlimited earning potential and more opportunities to earn rewards on almost all of my spending, something that debit cards and other credit products don't offer.
One of the more well-known cash back credit cards on the market today is the Wells Fargo Active Cash® Card. I will walk you through how I applied for this particular card and the benefits you can get from this offering in this article.
Get to Know Wells Fargo
What the Wells Fargo Active Cash® Card Has to Offer
How to Apply for this Credit Card
Understanding the Wells Fargo Active Cash® Card Rates
Managing the Wells Fargo Active Cash® Card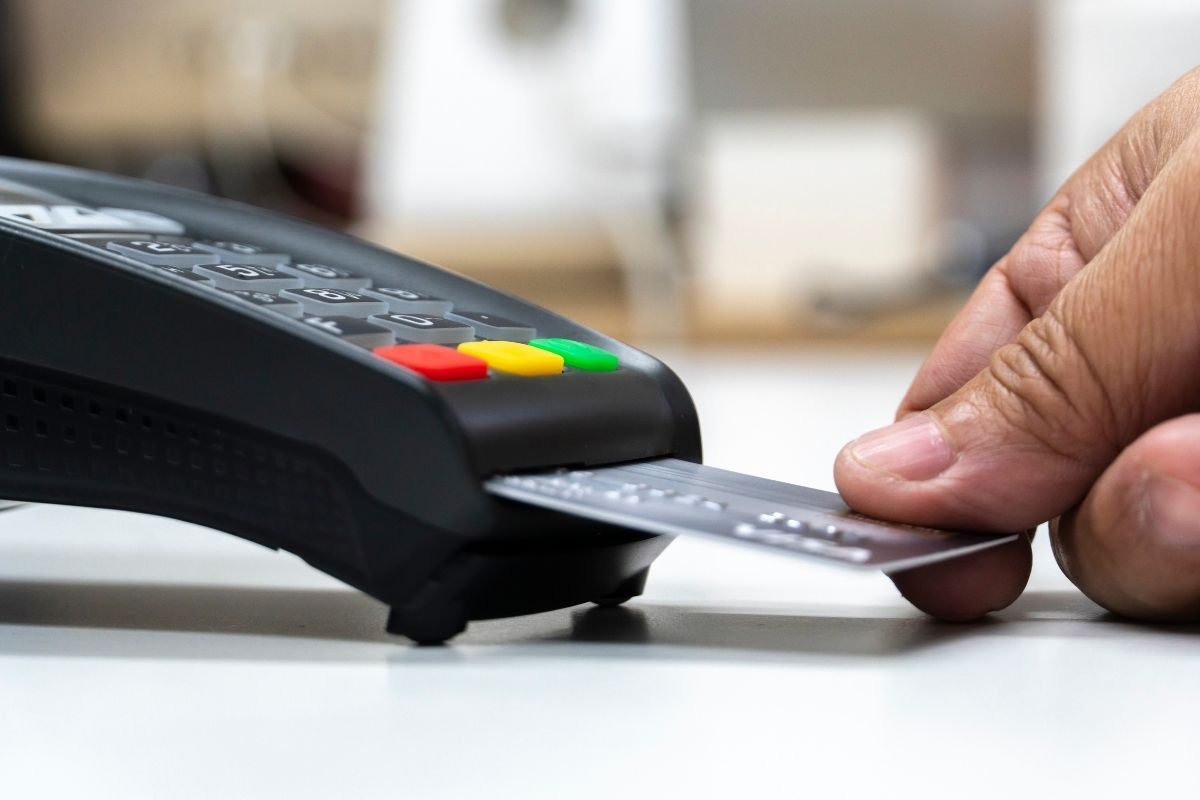 Get to Know Wells Fargo
Wells Fargo is a name I hear throughout the country and rightly so as it is a well-known financial services company based in the United States. It is a community-based company, founded in 1852, and provides an array of financial products and services to its consumers.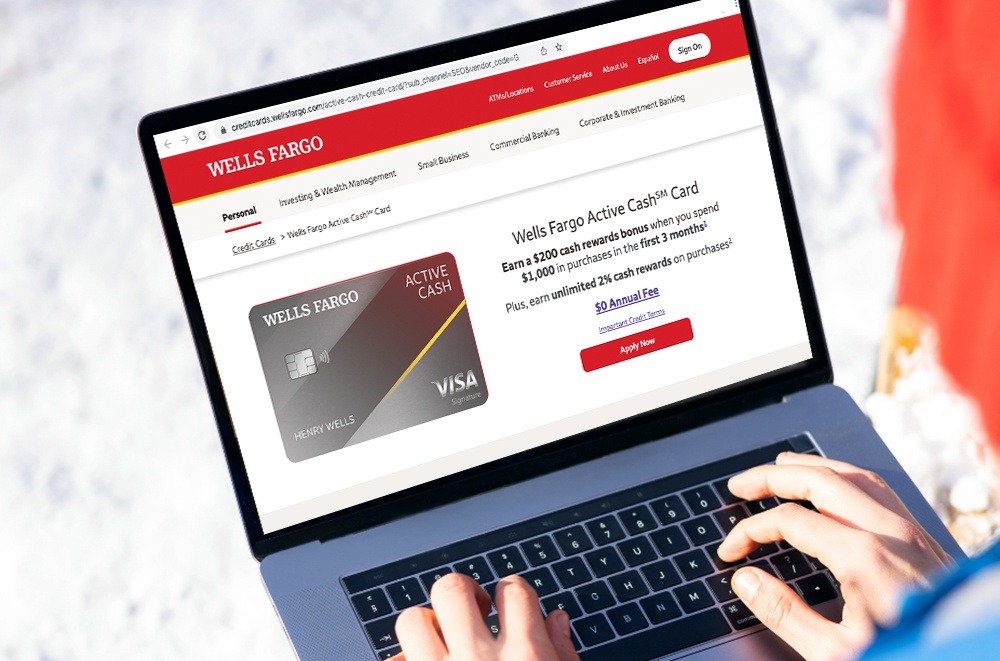 Among those products and services include banking services, consumer and finance products, as well as investment and mortgage products. They cater to both personal and commercial banking needs.
Wells Fargo is one of the largest corporations in the United States and services thousands, if not millions, of people in America and around the globe.
The company has over 7,200 locations and 13,000 ATMs, as well as offices across 31 countries for added support and convenience for its consumers.
Who the Wells Fargo Active Cash® Card is For
Based on its name alone, one might have already guessed that the Wells Fargo Active Cash® Card is a cash back type of credit card.
The main goal behind this credit card is to provide cardholders like me with unlimited cash back on purchases. It has a high rewards rate, given that I can earn unlimited 2% cash rewards using this card.
This credit card from Wells Fargo is best for individuals who want value for every dollar they spend as they can get cash rewards in return. Moreover, I find that this credit product is also suitable for those who want to redeem rewards from their card.
What the Wells Fargo Active Cash® Card Has to Offer
Seeing that the Wells Fargo Active Cash® Card is a cash back credit card, I want to emphasize that one of the best offerings given by this card is that it allows me to earn unlimited 2% cash rewards on purchases. This is a flat-rate cash-back card that gives consistent rewards across any category.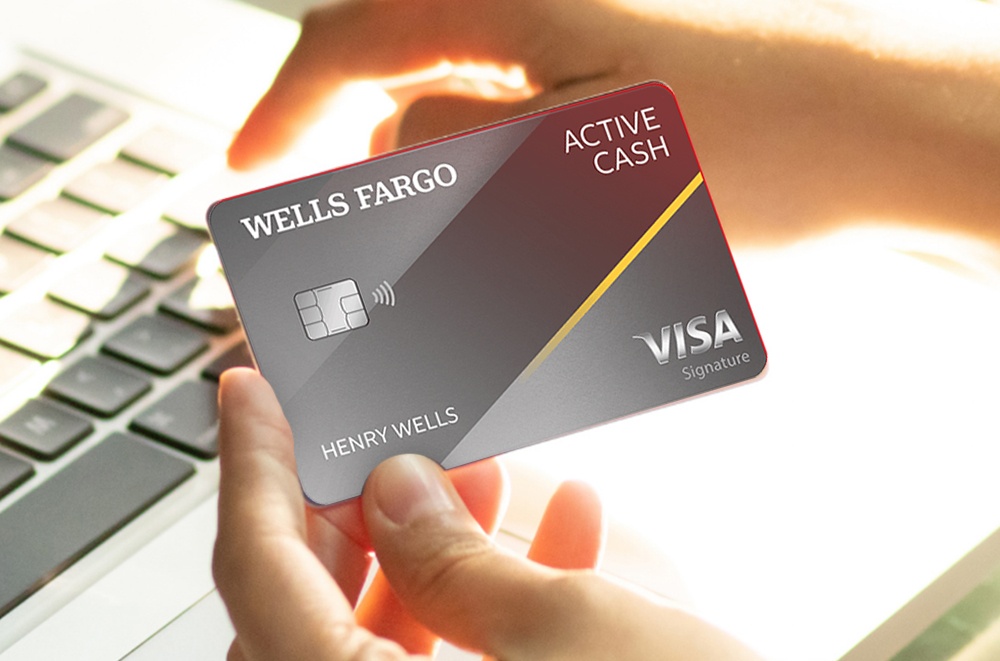 To complement this, I get to enjoy a $200 cash rewards bonus in the first 3 months, provided I have spent $1,000 in purchases within the particular timeframe. On top of this, Wells Fargo also introduces its 0% introductory APR valid for 15 months upon account opening, after which it will revert to the original APR.
I can redeem these cash rewards in a number of ways. I can redeem these rewards to offset eligible purchases and in as little as $1, use this to add to any of my Wells Fargo accounts. I can redeem the rewards as cash in ATMs, and even get gift cards. I can even use these rewards when I use my PayPal account to shop.
One of the more exciting offers is that I can use these rewards to purchase airline tickets or even plan a dream vacation. These cash rewards are something that I can use not just on flights, but also on hotel accommodations and car rentals.
Other Benefits That Come from the Card
The Wells Fargo Active Cash® Card also affords me other benefits that I appreciate. One of these is giving me up to $600 worth of cell phone protection in case of damage or theft, on the condition that I use my Wells Fargo credit card to pay for my monthly bill.
Wells Fargo also assures me that my account is secured and protected at all times with advanced security features such as 2-step verification during sign-on and voice verifications. I also get peace of mind knowing I have zero liability protection should fraudulent transactions occur.
As this credit card is powered by Visa, I am also privy to exclusive privileges such as the 24/7 concierge service for my dining, entertainment, and travel needs. A luxury hotel collection is also something I can get access to with a Visa-powered credit card under Wells Fargo.
How to Apply for This Credit Card
I easily applied for the Wells Fargo Active Cash® Card on the Wells Fargo website after I have read through the benefits and privileges offered by the credit card, as well as its corresponding terms and conditions. There is an Apply Now button found on the credit card page.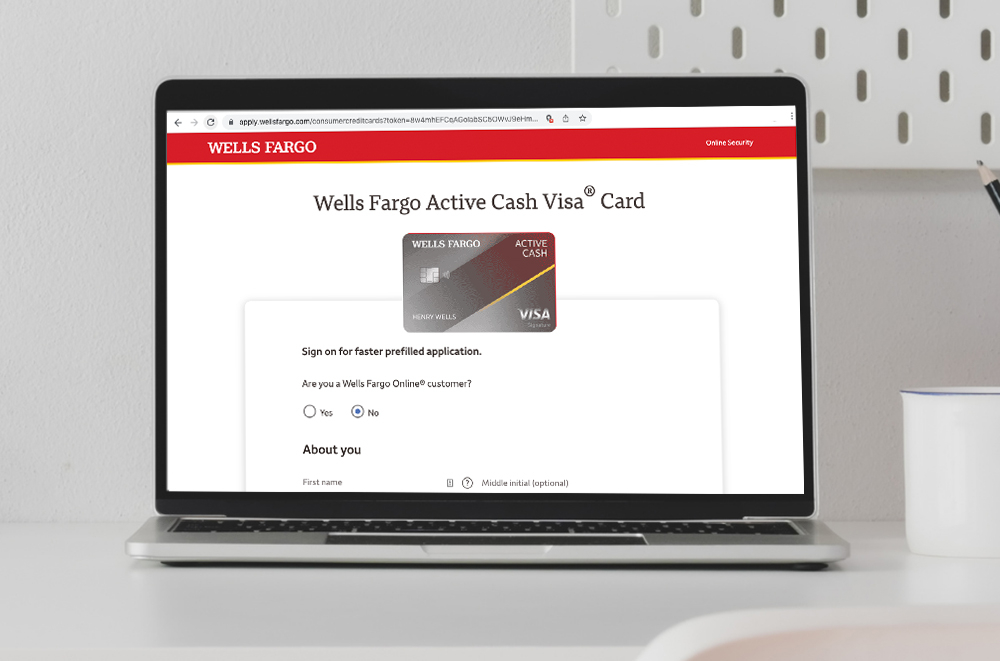 In the application form provided online, I must provide my name, Social Security number or Tax Identification Number, date of birth, country of citizenship, and my mother's maiden name. I also gave my contact information including my address, email address, and mobile number.
Apart from the aforementioned, my financial information was also asked for in the application form. It required me to provide my current housing status, the monthly mortgage or rent I pay, and my employment status.
I can also add an authorized user for the credit card, as well as make balance transfers to my new card if I wish to consolidate existing debt or credit from other credit issuers. Once these questions are answered, I can submit the form. If approved, I can get a minimum of $1,000 as my credit limit.
Eligibility Requirements and Qualifications
Those who can apply for this credit card should be of legal age, 18 years and above, as underage customers are not eligible for this credit card. Applicants must also be a resident of the United States.
Those who apply for this credit product must also possess good to excellent credit scores, as well as the necessary documents to show proof of the information provided in the application. These include proof of identification, proof of billing, and proof of income, among others.
Understanding the Wells Fargo Active Cash® Card Rates
One of the first things I check before applying for a credit card is the fees and charges that come with it. This way, I know how much I need to pay in interest and other corresponding rates that may affect my finances in the future.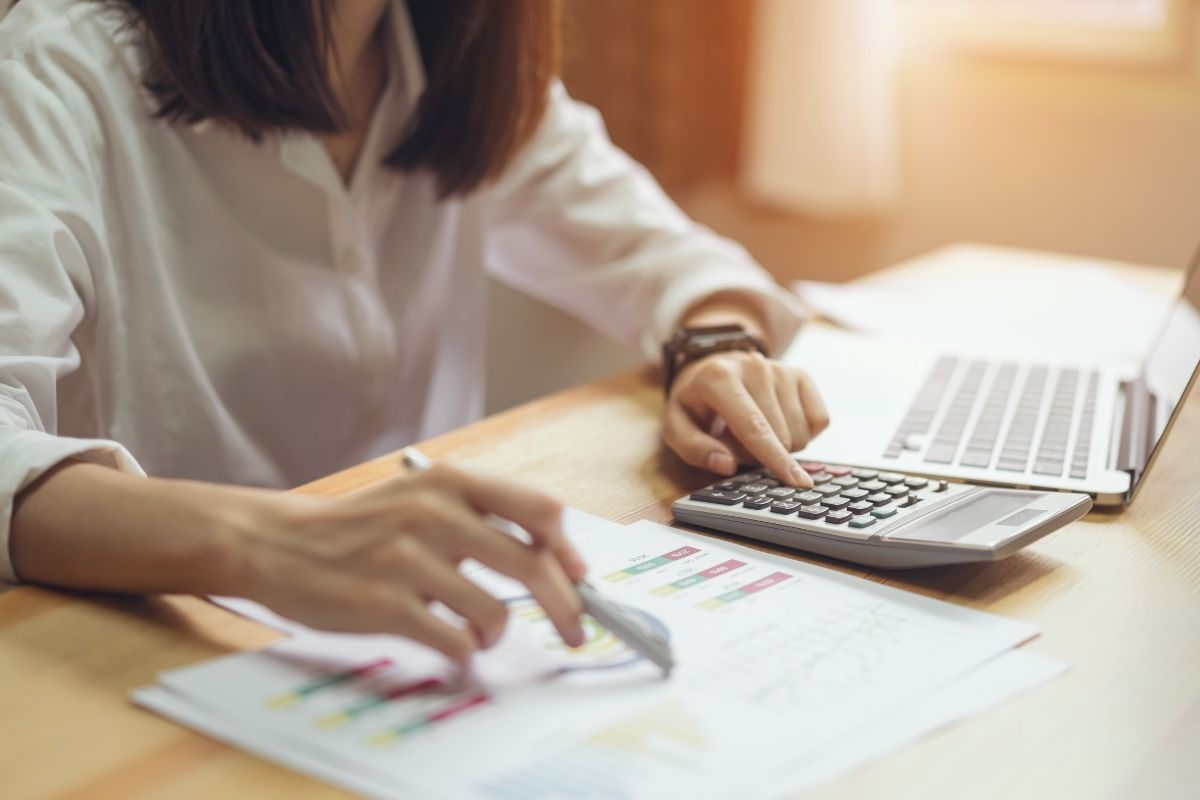 By looking over the fees and charges, I am well equipped in deciding if I am capable of paying my dues on time.
Fees and Rates
Below are the credit card rates for the Wells Fargo Active Cash® Card.
APR for Purchases and Transactions – Introductory offer of 0% APR for 15 months; goes back to a variable APR of 15.74%, 20.74%, or 25.74% depending on your creditworthiness
APR for Cash Advances – 26.74%
Annual Fee – None
Balance Transfer Fee – Introductory offer of $5 or 3% of the amount transferred; reverts to 5% or a minimum of $5 for each balance transferred after the introductory period
Cash Advance Fee – Either $10 or 5% of the amount advanced (whichever is higher)
Foreign Currency Conversion Fee – 3% of each transaction converted to U.S. dollars
Late Payment Fee – up to $40
Managing the Wells Fargo Active Cash® Card
Wells Fargo has its own mobile app that I can download. It is available on the Google Play Store for Android users and the App Store for iOS users. This mobile app is useful for managing my credit card account as I can easily see and review transactions and balances on it right away.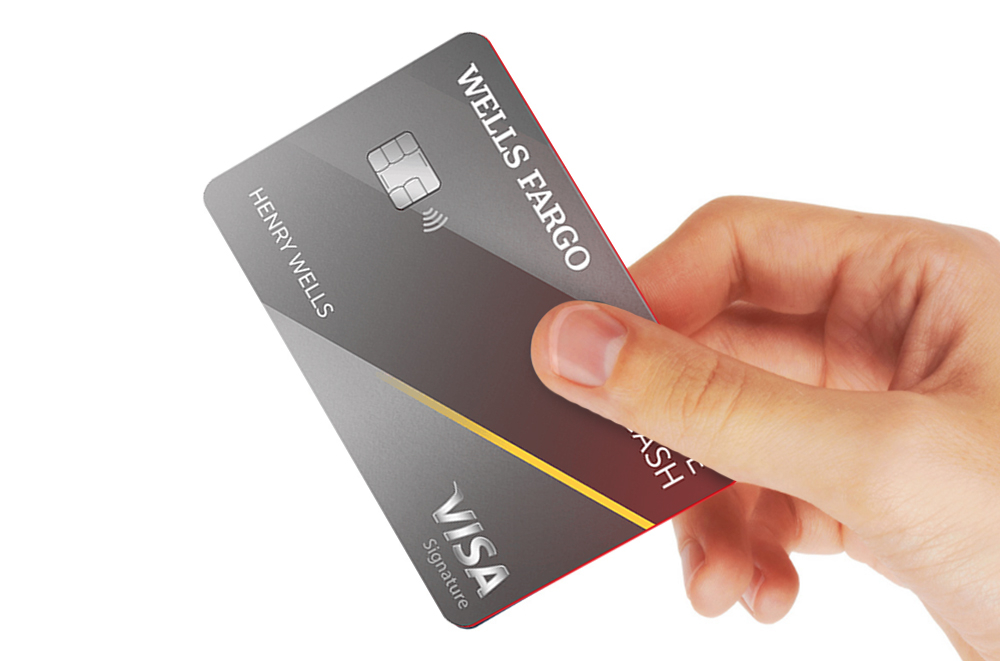 Moreover, I can also make payments on my credit card, as well as make balance transfers and mobile check deposits when needed. The same features are also available on the online banking platform of Wells Fargo.
Wells Fargo Bank Address and Contact Information
For credit card inquiries, I normally reach out to the Wells Fargo account management team at 1-800-642-4720 or its international collect calls agents at 1-925-825-7600. Meanwhile, for application-related concerns, I contact 1-800-967-9521.
The corporate office of Wells Fargo is located at 420 Montgomery Street, San Francisco, California 94104. Bear in mind, however, that the financial institution is not able to handle payments or deposits at its corporate office address.
The Bottom Line
I believe that the Wells Fargo Active Cash® Card is one of the best flat-rate cash back credit cards available today. With its high earning potential and its varied range of redemption options, this is surely a valuable addition to just about anyone, especially those who are looking for more savings and rewards.
Disclaimer: There are risks involved when applying for and using a credit card. Please see the bank's terms and conditions page for more information.
References
App Store –
‎Wells Fargo Mobile on the App Store

Wells Fargo Active Cash® Card – Active Cash: Cash Rewards Credit Card | Wells Fargo