Having an everyday credit card I can rely on is a lifesaver, especially when I need it the most. Whether it's buying everyday groceries and essentials or paying for my monthly bills and subscriptions, a credit card is sure to help me out in a pinch.
For Canadian residents and citizens like me, getting a credit card from a trusted name in the industry is a must. This is why the Bank of Montreal comes to mind when I think of applying for a credit card in the first place.
For those like me who want to explore getting a credit card from the Bank of Montreal, let me guide you through the whole application process and more. Read on to know more.
What Is the Bank of Montreal?
Learn More About the Bank of Montreal Credit Card
How to Apply for the BMO Credit Card
BMO Credit Card Fees and Rates
Managing My Bank of Montreal Credit Card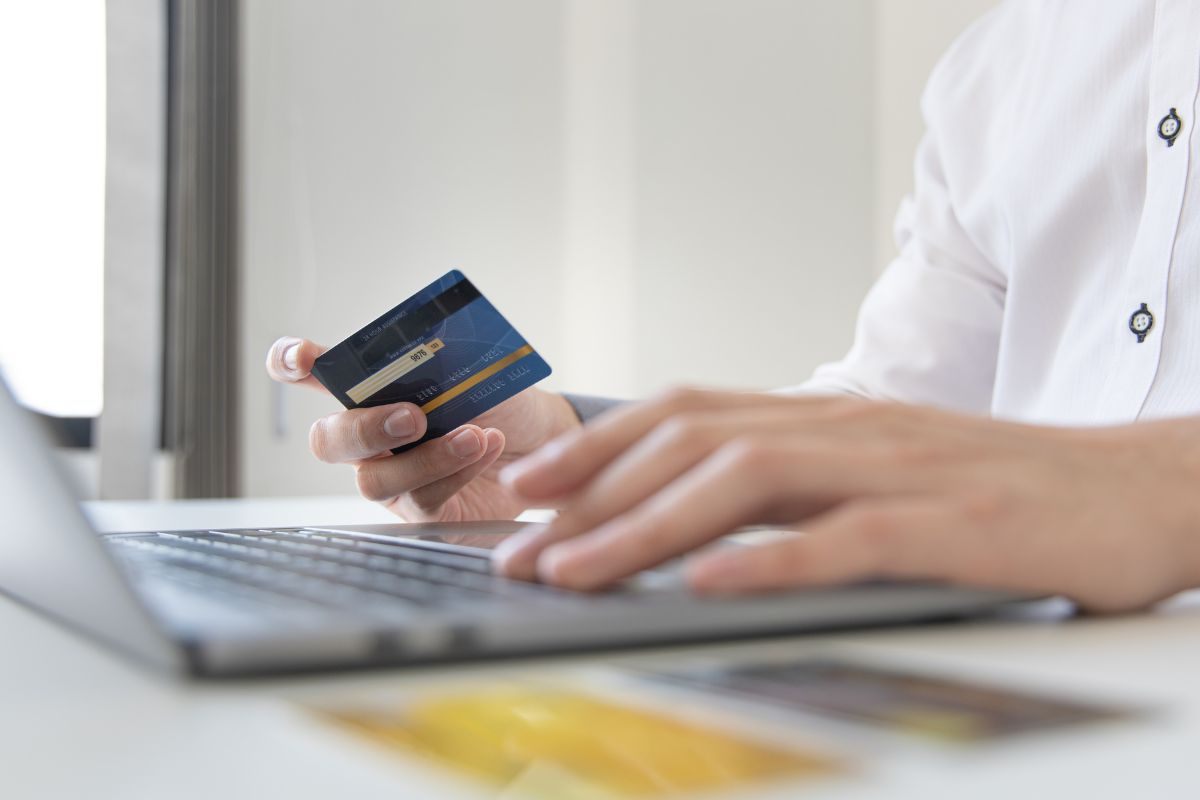 What Is the Bank of Montreal?
The Bank of Montreal, also known as BMO, is a financial institution that specializes in offering consumers like me access to an array of financial services and investment banking products. IT is a Canadian bank based in Montreal, Quebec, with executive offices located in Toronto, Ontario.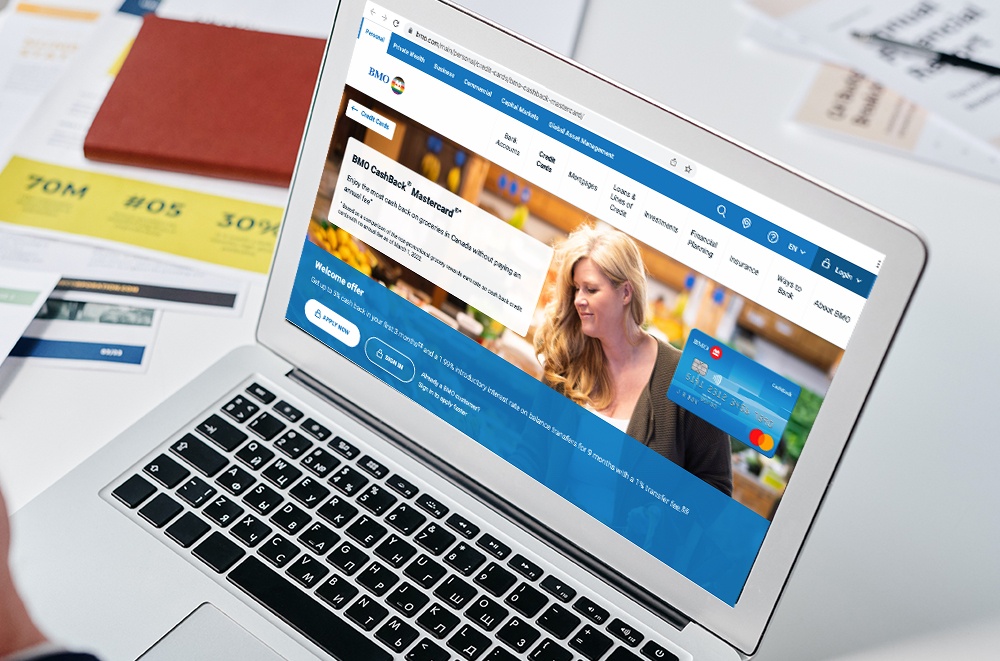 As I have mentioned, BMO offers a wide range of banking services designed for personal and commercial use. There are banking products such as credit cards, loans, insurance, mortgages, savings accounts, commercial accounts, investment services, wealth management services, and many others.
This particular banking institution is considered the eighth largest bank in the whole of North America in terms of assets. It's astounding for me to know that with its reach, it caters to more than 12 million customers in the region.
Since this guide is all about Bank of Montreal credit cards, I find it worth mentioning that the company has a total of 13 credit cards under its name, either powered by Mastercard or Visa. These include the likes of the BMO eclipse Visa Infinite Credit Card, the CashBack Mastercard, and the AIR Miles Mastercard, to name a few.
Who Are Its Services For?
Although many of Bank of Montreal's consumers come from those who want personal use, I believe that BMO's reach goes beyond this. This institution also extends its services to commercial businesses and clients as a multinational bank.
The company also specializes in offering its comprehensive array of financial products to private clients and businesses, particularly those who want their wealth managed, invested, or further grown.
The main goal of BMO is to foster a more inclusive and sustainable financial landscape, so it welcomes people from all walks of life.
Learn More About the Bank of Montreal Credit Card
To truly demonstrate the privileges and offers that the Bank of Montreal credit card can provide, I will focus on my chosen credit card: the BMO CashBack Mastercard. This everyday credit card gives me access to cash back on various transactions and purchases, such as groceries.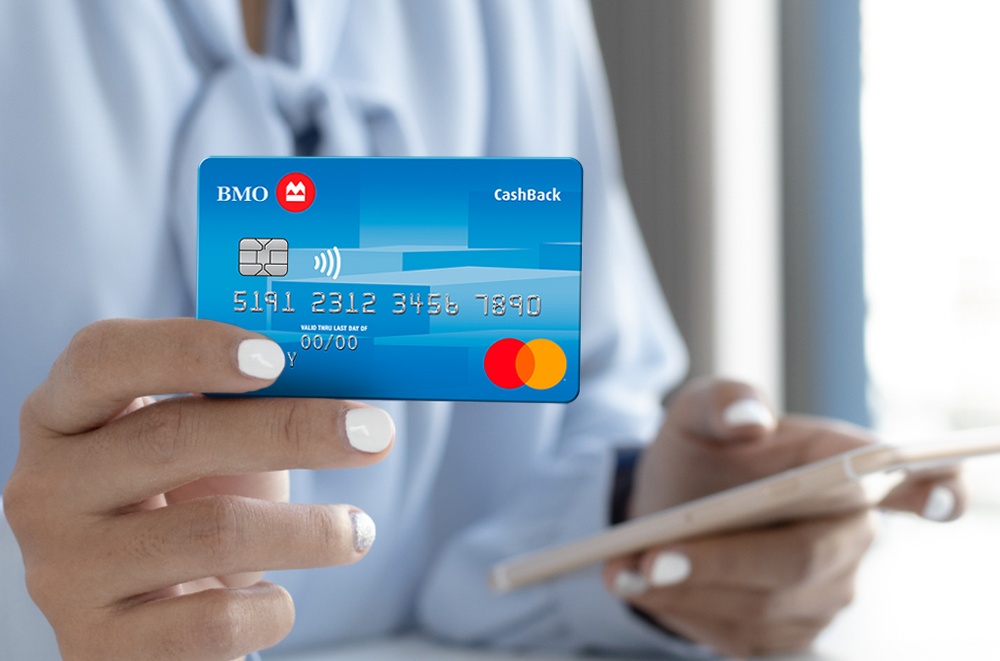 One of the things I love about this credit card from Bank of Montreal is that it allows me to earn 3% cash back on supermarket purchases and other essentials, 1% cash back on bill payments and subscription services, and 0.5% cash back on all other purchases, giving me more savings in the long run.
What's more, as part of their special introductory offer, I can get up to 5% cash back in the first three months, as well as a 1.99% introductory interest rate on balance transfers for nine months with a corresponding 1% transfer fee. This offer does not end with me. I can enjoy more cash back when I add another cardholder.
The good thing is that these rewards don't expire as long as my BMO account remains open and in good standing. I can redeem these cash back rewards towards a statement credit, to my BMO checking or savings account, or invest this via the InvestorLine.
Other Benefits of the Credit Card
The beauty of owning a Bank of Montreal credit card, particularly with the CashBack Mastercard, is that I get exclusive discounts and benefits as well. These include getting 25% off rentals at participating National Car Rental and Alamo Rent a Car locations, as well as 15% off from Cirque du Soleil shows in Canada and 20% off shows in Las Vegas.
BMO also covers security and protection for cardholders like me. I am granted access to Zero Liability protections should my card be used in fraudulent transactions and purchases. The bank even goes the extra mile in informing me and confirming my transactions.
The Mastercard Identity Check is another security measure I appreciate, as this comes in handy when I shop online.
How to Apply for the BMO Credit Card
To apply for a Bank of Montreal credit card, I simply went to the bank's website and chose the credit card I wanted to apply for. In my case, this was the BMO CashBack Mastercard. Upon tapping on 'Apply,' I was led to fill out the online application form provided on the page.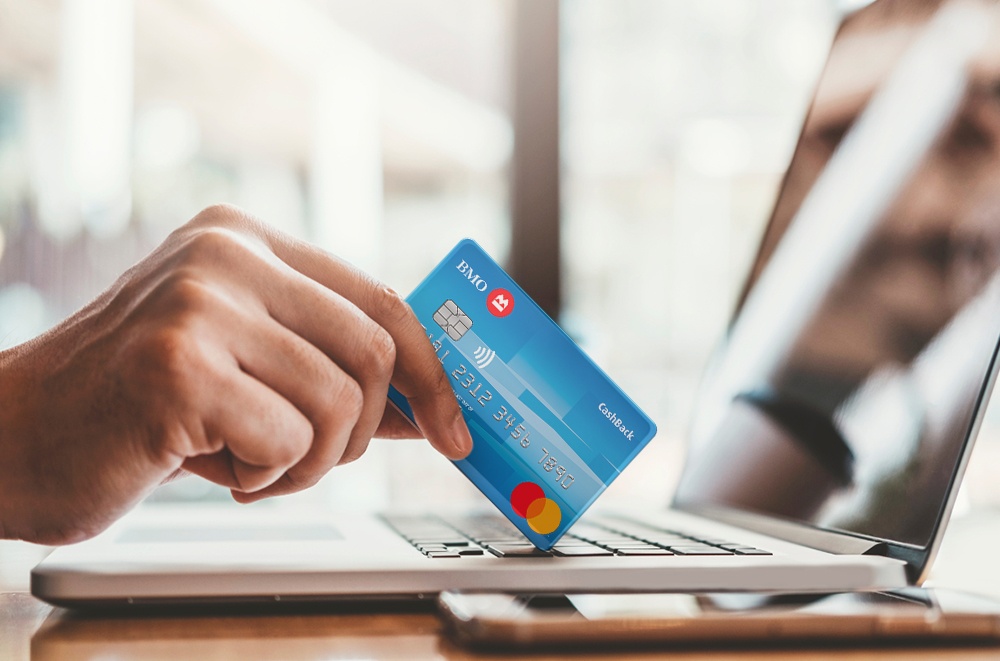 The form will ask me to review the interest rates and provide my personal information. These include my name, birth date, contact information, address, Social Insurance number, details of my employment, such as where I work and how much I make, and the like.
Apart from these, the application form will also look into any rent or mortgage I have undertaken, and the overall picture of my finances. This way, they can determine whether or not I qualify for the credit card. The minimum credit limit will be determined by the bank.
Eligibility Requirements and Qualifications
Prior to applying for a Bank of Montreal credit card, I needed to be at least the age of majority in my respective province or territory. This means being 18 years old for the provinces of Alberta, Manitoba, Ontario, Prince Edward Island, Quebec, and Saskatchewan, and 19 years old for other provinces and territories.
Moreover, I should also have good credit or financial standing for the last seven years. This entails I should not have declared bankruptcy during this particular period of time.
Applicants like me should also be Canadian residents with valid addresses in the country. Likewise, I discovered I need to meet minimum income requirements, although this will be based on the information I have provided upon my application.
BMO Credit Card Fees and Rates
Each credit card from the Bank of Montreal comes with corresponding fees and rates. Prior to application, I make it a point to look over these charges so that I can determine whether or not I am capable of paying these back over time should I be charged with these.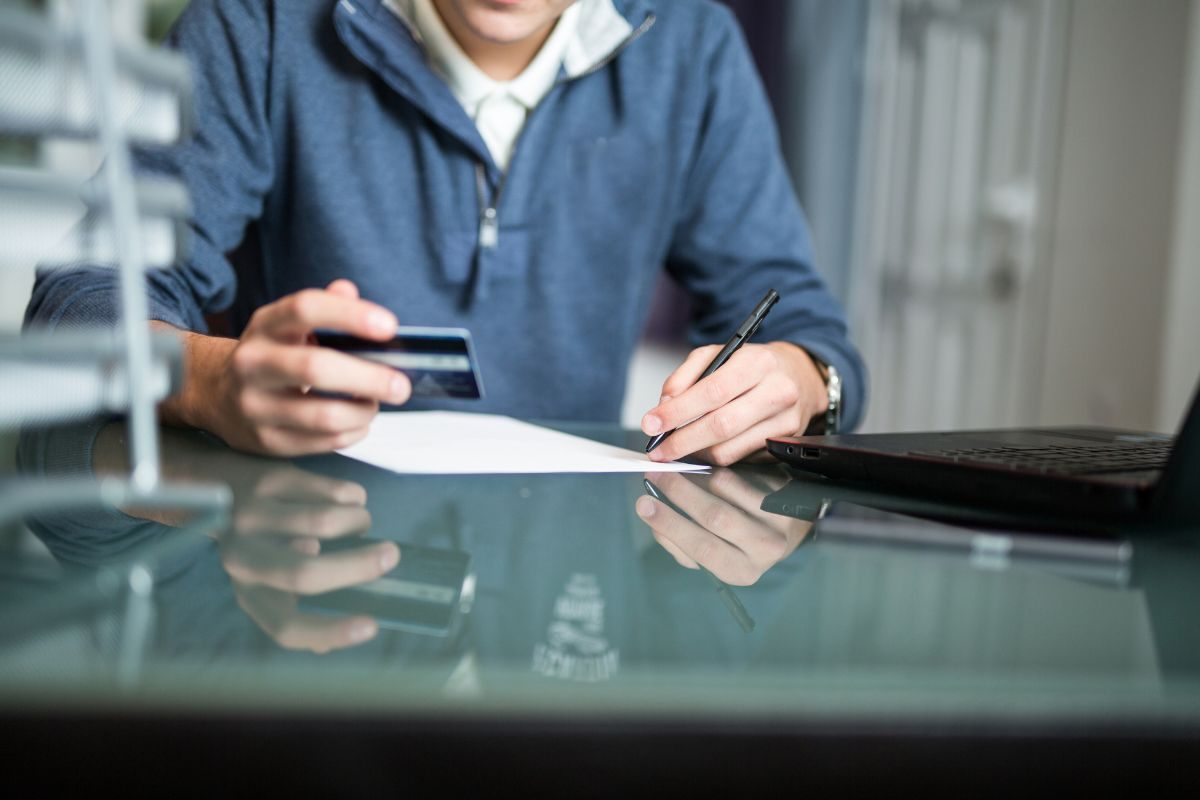 By going over these fees and rates, I also ensure that I can stay on top of my finances and my transactions. Below are the credit card charges for the BMO CashBack Mastercard.
Annual Fee – None
Annual Interest Rate for Purchases – 19.99% (will increase to 20.99% come August 3, 2022);
Annual Interest Rate for Cash Advance and Balance Transfers – 22.99% (21.99% for Quebec residents)
Foreign Currency Conversion Fee – 2.50% for purchases
Over Limit Fee – $29
Cash Advance Fee – 1% or a minimum of $5
Managing My Bank of Montreal Credit Card
There are different ways I can manage my Bank of Montreal credit card. One of these is using online or digital banking tools from the bank. Here, I can transfer or send money, pay bills, and keep tabs on all of my transactions and due dates. I can just sign in with my credit card and do all of these and more.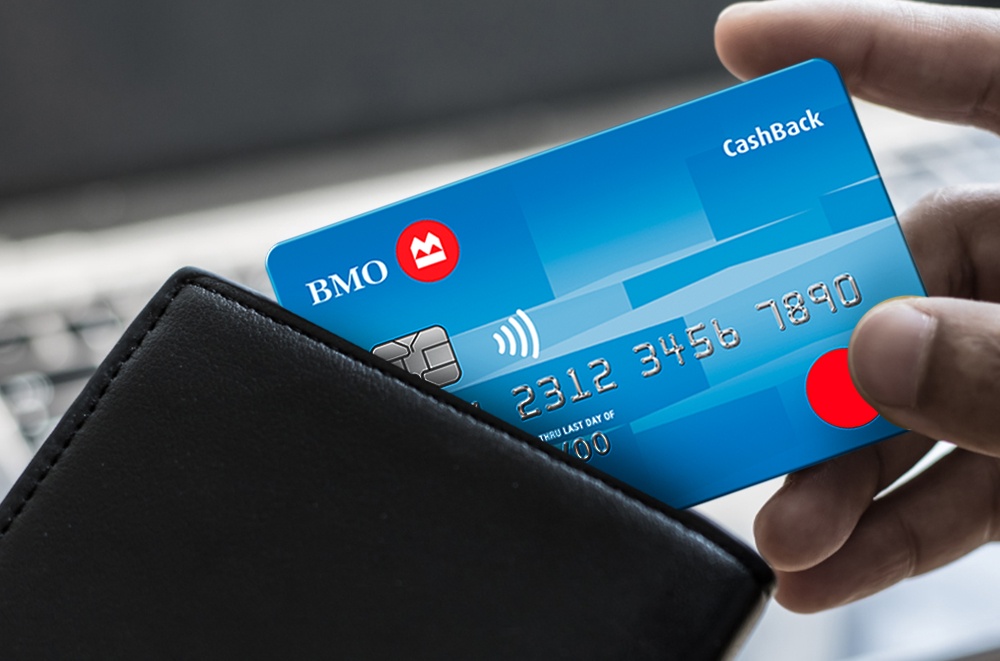 Apart from online banking, I can also use my mobile device to keep up with these transactions and credit card payments wherever I may be through the help of BMO's very own mobile banking app. The mobile app is available for download at the Google Play Store and on the App Store for Android and iOS users respectively.
Like the online banking platform, I can also use the app to easily check my cards and accounts, whatever the time. I can also send money, deposit checks, pay bills, and many others.
Bank Address and Contact Information
Bank of Montreal is headquartered in Montreal, Quebec, with its formal headquarters located at 119, Rue Saint Jacques. Meanwhile, its operating headquarters is located at 100 King Street West, Toronto, Ontario, Canada.
I can reach the bank in any number of ways. The easiest way I can do this is by calling their customer care line at 1-877-225-5266. Alternatively, I find that the online support tool is great for answering my questions right away as it connects me with an agent.
Of course, it goes without question that I can readily reach out to the branch nearest me as well for any help I may need.
The Bottom Line
Bank of Montreal offers an extensive range of financial products for Canadians. I find that its credit card offerings are quite competitive and with this guide, I hope to help others who are eager to apply for a BMO credit card as well.
Disclaimer: There are risks involved when applying for and using a credit card. Please see the bank's Terms and Conditions page for more information. 
References
BMO CashBack Mastercard – BMO CashBack Mastercard – Save While You Earn – BMO
App Store –
‎BMO Mobile Banking on the App Store