Not everyone is blessed with having good credit and I find that it's just the way of life. At times, people can encounter many difficult situations, thereby failing to make payments or bills on time. Even I can fall victim to similar circumstances.
Fortunately, even those with bad or fair credit like me can still apply for a credit card. One of the cards that allow me to get the best of both worlds is no other than the Chime Credit Card. I find that this credit card helps me build my credit over time and also allows me to prove my creditworthiness.
For those who are in the same boat as me, you might think that there's no chance that we can get a credit card. Chime proves us wrong and in a good way. Take a look at how I applied and got my Chime Credit Card as well.
Get to Know the Chime Credit Card
Features and Benefits of the Chime Credit Card
Learn How to Apply for the Chime Credit Card
Fees and Rates of a Chime Credit Card
How I Manage the Chime Credit Card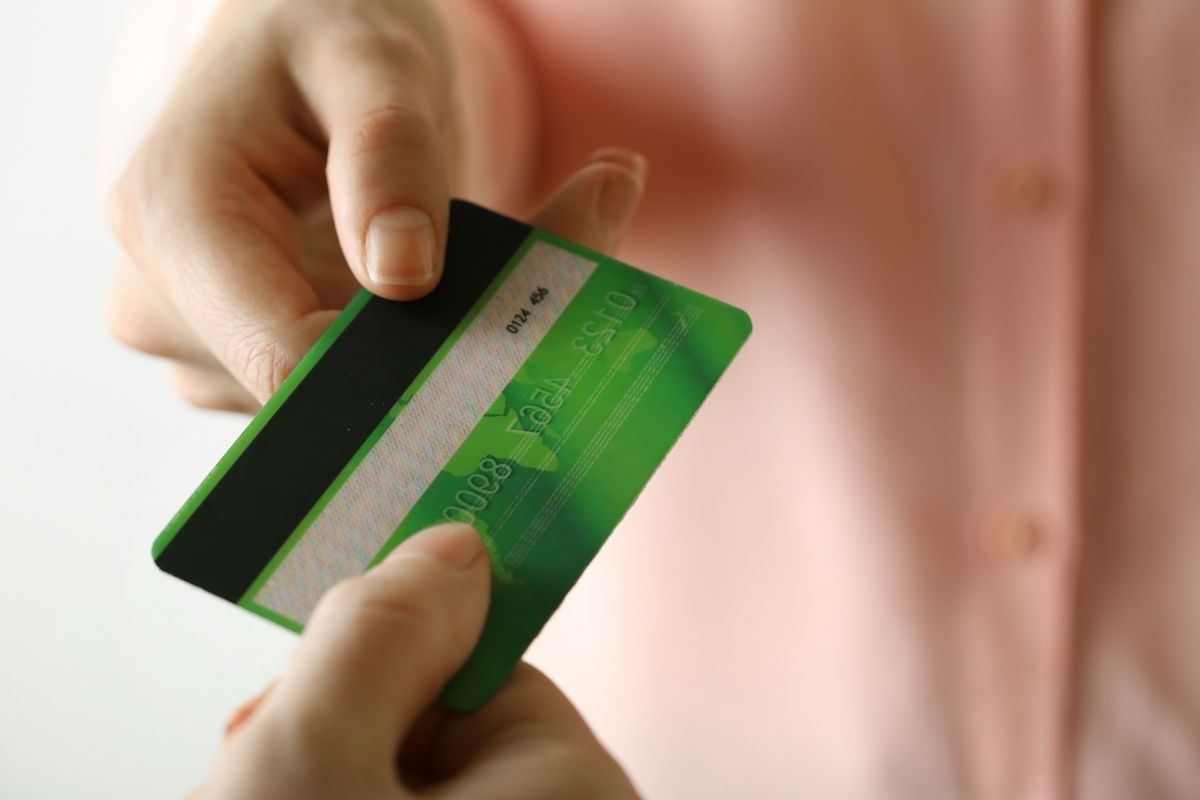 Get to Know the Chime Credit Card
The Chime Credit Card is a credit-builder card. It is designed to help people like me with less-than-perfect credit build it back up. This is a secured credit card, which means that I need to move money into it in order to spend.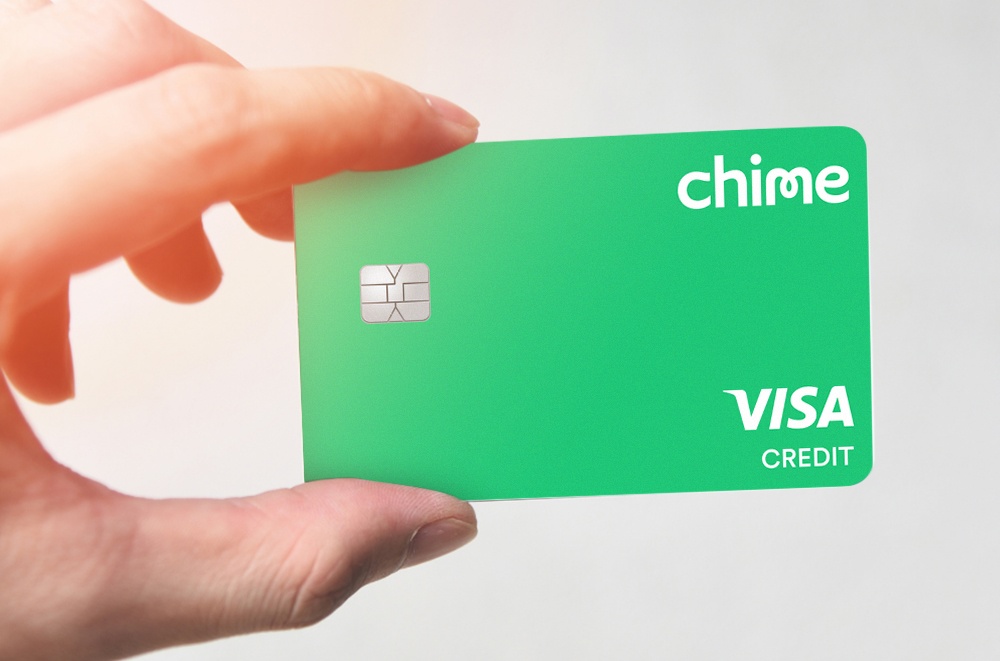 This card is an initiative that comes from Chime, a nontraditional financial technology company that believes that basic banking services should be free and accessible.
I believe that this particular credit card is Chime's way of helping me and others like me to build a healthy relationship with our finances, and by extension, establish a healthy and credible credit history as well.
Given this, I think that the card is not only designed for those who want to build their credit, but also for ultra savers who want to prioritize simply sticking to their budget. I think this credit card is also best for individuals who want to get better interest rates over time and those who want better financial options.
How This Works
I want to emphasize that this is a credit builder card that acts like a charge card. In order for this credit card to have a limit, I discovered that making a deposit to the secured account from a Chime Spending account is essential. Only then can I make the necessary purchases I need.
Chime treats the secured account balance as my credit limit. For every purchase I make, Chime gets money from my secured account to help cover the purchase I have just made, thereby decreasing the available funds and credit limit as well.
Features and Benefits of the Chime Credit Card
One of the features I appreciate the most from the Chime Credit Card is that it does not charge fees at all, meaning I can start establishing my credit for free. By fees, I mean there are no annual fees included, no interest charges, and no large security deposits required. It does not even have any late fees.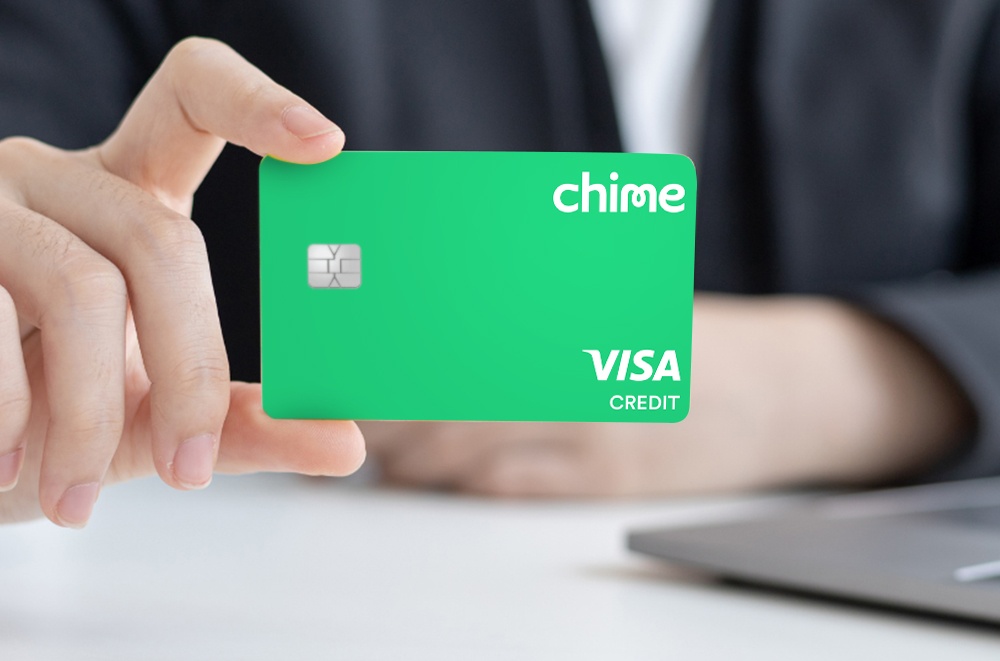 To complement this, I find it fascinating that Chime does away with the usual credit checks required by traditional banks. This gives me the chance to build and rebuild my credit without impacting my score. Instead, Chime reports to the credit bureaus to show my creditworthiness.
Unlike traditional credit cards from banking institutions and other secured credit cards, I can use the money in my account to pay off monthly balances rather than doing a separate payment on it instead.
Provided I show consistent on-time payments, I know that with the Chime Credit Card, I can not only draw out the length of my credit history but also prove to the major credit bureaus how responsible I am in staying on top of my dues.
Control Over What I Need
It can be hard for some people to grasp, but I love that I have control over the Chime Credit Builder Card. This credit card lets me choose the amount I want to spend on the card and not the other way around. For example, I can make a $250 deposit and my credit limit will be the same amount.
Even better, it gives me the peace of mind I need knowing that spending up to the amount I added to my credit card won't affect my credit history precisely because it does not have a pre-set credit limit. There is no minimum amount required for me to enjoy the card.
Since this Credit Builder Card is powered by Visa, I can use this just about anywhere Visa credit cards are accepted. I can shop and make purchases via POS terminals and even withdraw from various ATMs around the world.
Learn How to Apply for the Chime Credit Card
I applied for the Chime Credit Card online. To do this, I provided my email address, name, address, date of birth, and contact details. I also gave details on my housing costs, annual income, and employment information, as well as my Social Security number or individual taxpayer identification number (TIN).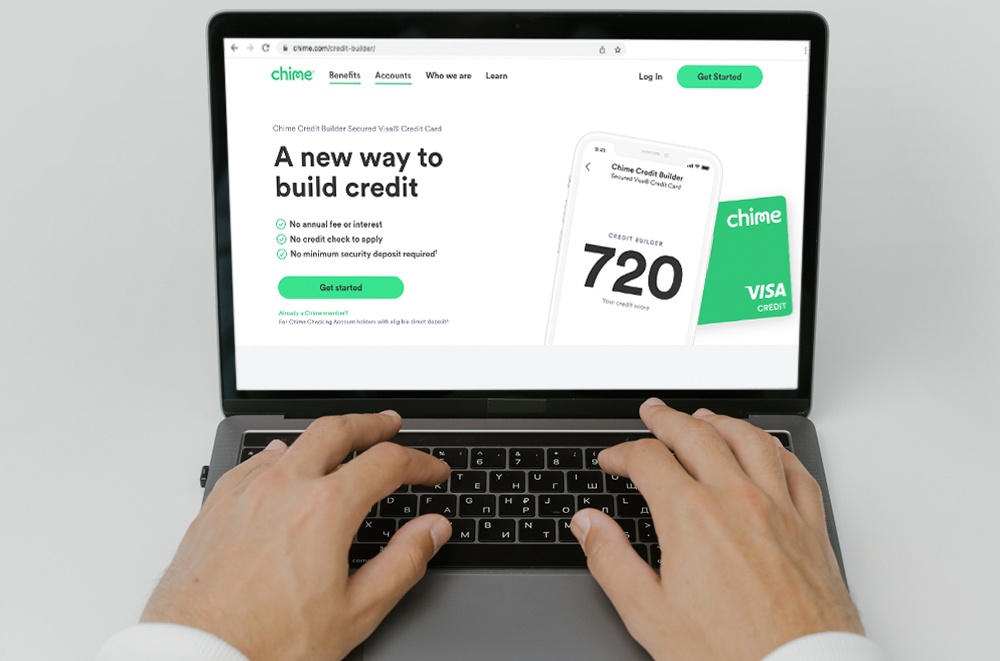 When it comes to enrolling and applying for a Chime Credit Builder Card, you can only do so after signing up for a Chime Spending account.
Since this is a secured credit card, I also provided a bank account that can be linked to the card when setting up my account. This is why I needed a Chime account in the first place. Once I have been approved for a card, I will receive a message from Chime on how to make a security deposit.
As I have mentioned, the amount I used to open a Chime spending account will also reflect on my Chime Credit Card. If I opened with a $250 deposit, this is the same credit limit I can enjoy. I can send up to $10,000 to my secured account.
Eligibility Requirements and Qualifications
To get this credit card, I need to present several documents that prove my eligibility for this offering. This card is available only for individuals 18 years and up who are residents of the United States and have a Chime Credit Account with at least the minimum direct deposit amount.
Most credit card providers ask for proof of these, which is why I like having a valid ID with a photo, birthday, and address handy. A government-issued identification card is great for this. Having a utility bill under my name is also good as proof of residence.
Many companies ask for proof of income, which is why I find it important to keep a few of my latest payslips, latest bank statements, and other similar documents. The good news is that Chime does not conduct a hard credit background check to give people a chance to build credit.
Fees and Rates of a Chime Credit Card
Most credit cards charge interest and other fees in certain situations, particularly when making specific transactions. For some, the bank charges fees whenever cardholders do balance transfers, get cash advances, and purchase internationally or in a foreign currency.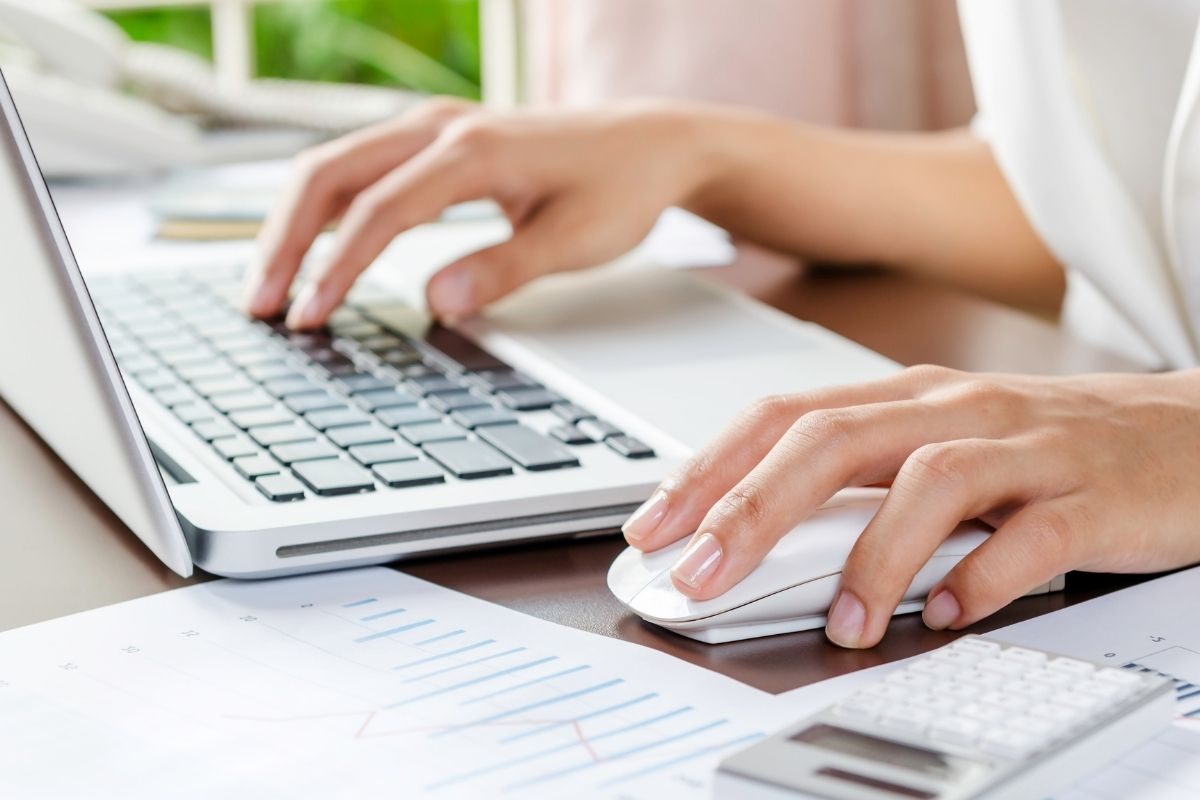 Some even charge penalty fees for late payments and over-limit spending. I am happy to say that Chime Credit Card users do not have to worry about fees because the issuer does not impose such charges. Just look at the list below.
Annual Fee – None
Maintenance Fee – None
International Fee – None
Interest Rate – None
Overdraft Fee – None
How I Manage the Chime Credit Card
One of the things I find great about this credit card is it provides an easy way to manage the account, from transferring and monitoring transactions and limits. The Chime Mobile Banking application offers an overview of the account including the balance and recent spending.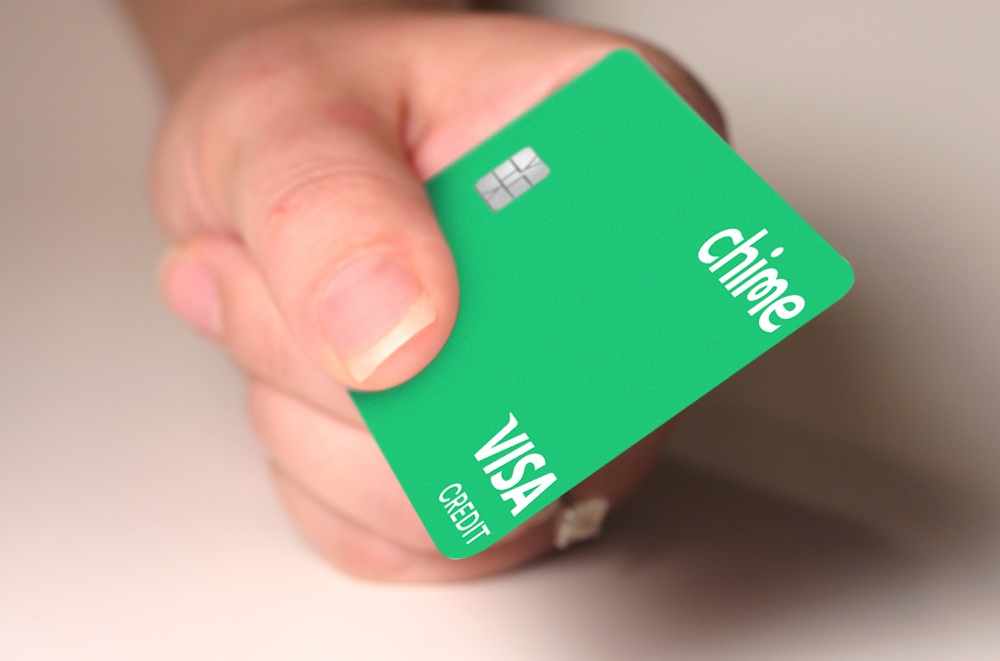 This app has a lot of tools to manage my account, including SpotMe, which lets me set limits to ensure more responsible spending. Plus, I always receive notifications for any change in my account such as outgoing and incoming transactions.
As a credit builder cardholder, my goal is to increase my credit score. I can check my current rating through the Chime app, which is available on Google Play Store and App Store.
Reaching Out to Chime
Interested applicants can find out more about this credit card by getting in touch with the card issuer by phone at 844-244-6363, which is available 24/7. Sending a message via snail mail is also possible through their PO address at Chime, Inc., PO Box 417, San Francisco, California 94104.
The Takeaway
Getting a Chime Credit Card is a great way to improve my credit score, making it possible for me to get a hold of premium credit cards and other financial offers in the future. With this card, I can enjoy lots of benefits such as minimal fees, easy application, and accessibility.
Disclaimer: There are risks involved when applying for and using a credit card. Please see the bank's Terms and Conditions page for more information. 
References
Chime Credit Card – Chime – Banking with No Hidden Fees and Fee Free Overdraft
App Store –
‎Chime – Mobile Banking on the App Store