Online banking has drastically made a world of difference in the field of finance. I believe it has afforded me and other individuals alike a chance to stay on top of my accounts and finances all at the comfort of my own home at any time of the day.
Apart from this, I love being able to do my transactions online and the convenience that this service gives. Not to mention, I find that online banking has given me the chance to get added security against hackers or fraudulent transactions out there.
This is why I appreciate the First Internet Bank. Besides being able to do all of those things, it even lets me apply for a loan online, making it hassle-free and more suited for the times as ever. Learn how I did it in this article.
Get to Know First Internet Bank
Features and Benefits of an Online Loan from First Internet Bank
Learn How to Apply for an Online Loan
Fees and Rates of a First Internet Bank Online Loan
Downloading the First Internet Bank Mobile App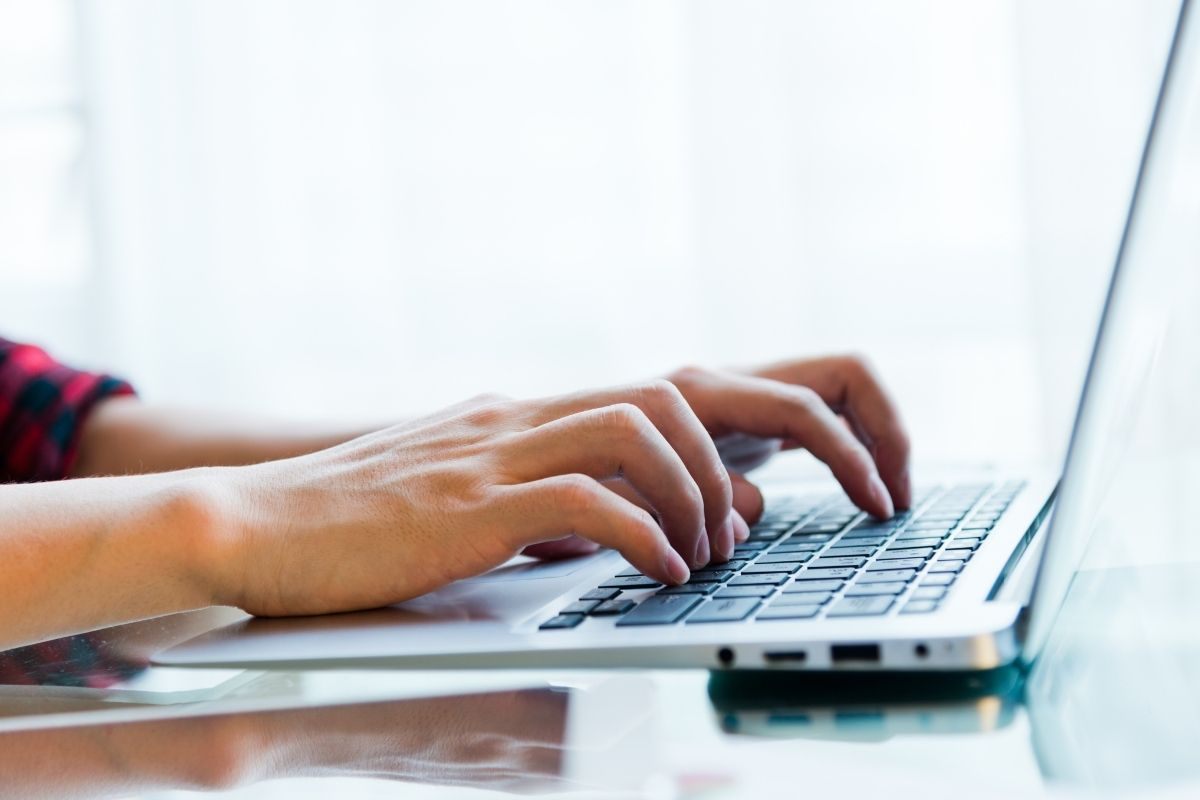 Get to Know First Internet Bank
First Internet Bank is considered a full-service online bank. Based and founded in the state of Indiana, I discovered that this financial institution claims to be one of the first in the field to provide online banking to its consumers.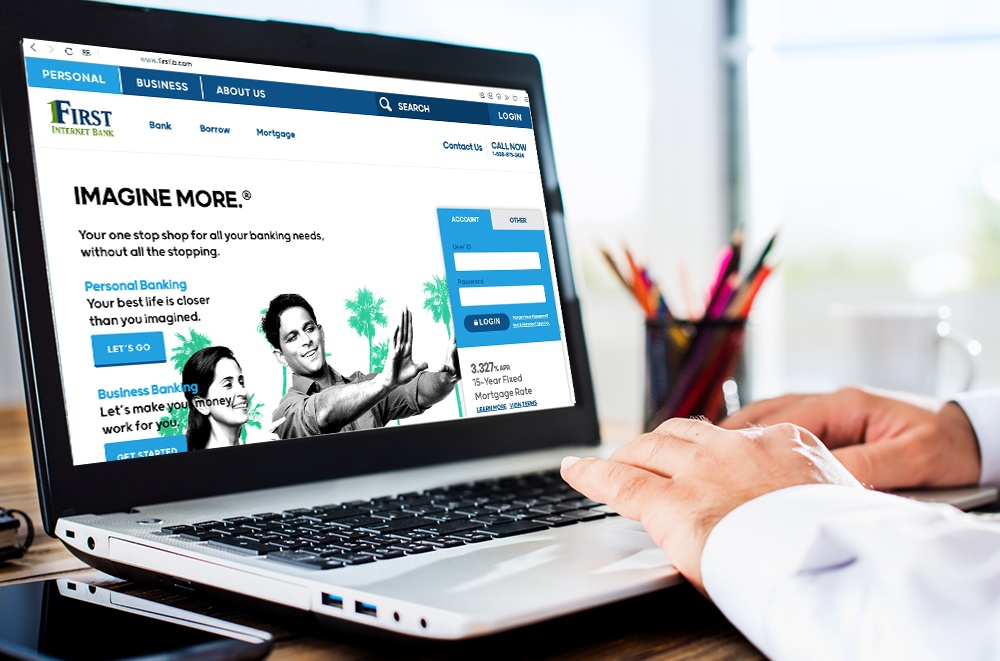 The bank offers different services and products geared toward consumers with varying needs. It has personal banking services, business and commercial accounts, credit cards, loans, and other products.
Different Loans Offered by the Bank
As I have mentioned, there are different products offered by the First Internet Bank. As a matter of fact, I found that their offers include auto loans for individuals who want to purchase a car and student loans for those looking to pay their college expenses.
In addition to these, the bank also offers a recreational vehicle financing loan to help people buy a boat, RV, motorcycle, or even a horse trailer to see the world from a different perspective. There is also a home loan or a mortgage for individuals who wish to buy a home.
Lastly, there are personal loans. I find that this particularly appeals to me primarily because it can be used in a variety of ways. From funding my dream wedding or vacation to purchasing big-ticket items to paying for emergency situations and medical bills, this is downright versatile.
Features and Benefits of an Online Loan from First Internet Bank
To fully showcase what the online loan from First Internet Bank has to offer, I would be focusing on the personal loan. The personal loan lets me borrow a lump sum and pay it back over time. In fact, I can borrow loan amounts anywhere from $5,000 to $20,000.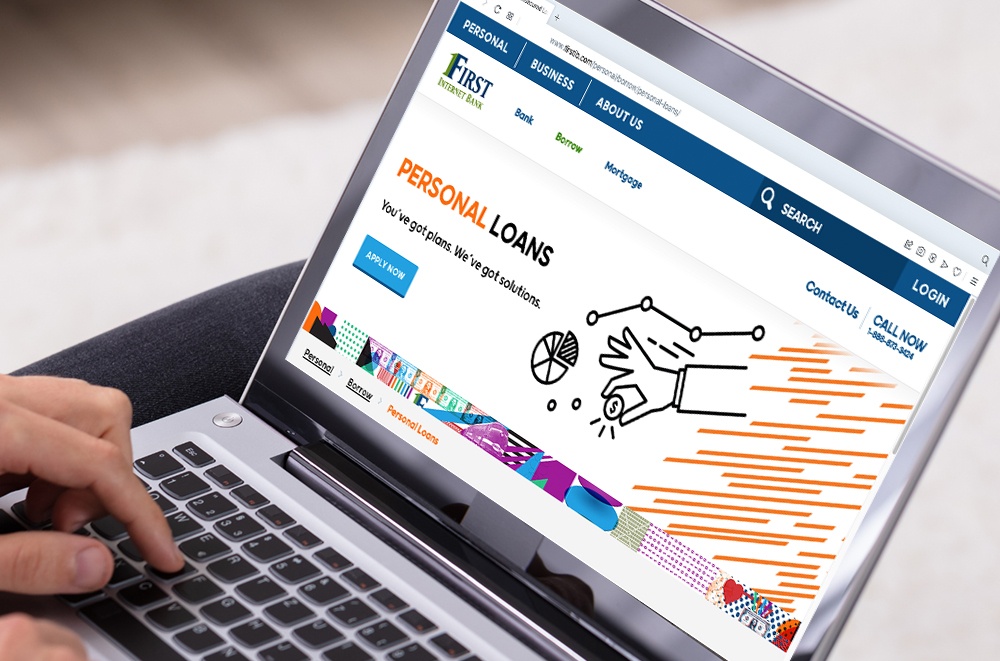 These amounts can be used in a number of ways. I can choose to spend this for home repairs, paying for medical expenses, buying big-ticket items such as home goods and appliances, going on a vacation, and many others—it seems that the options are endless.
Flexibility at Its Finest
I find that it is also worth noting that the personal loan from this bank is quite flexible. They offer term loans ranging from 36, 48, and 60 months, allowing me to pay at a pace I am comfortable with and help me manage my finances better.
With a loan term of up to 60 months, I can make payments from $32.74 to $1,000 per month for up to 60 months depending on the amount I have loaned and the term I have chosen.
To complement this, First Internet Bank gives me interest rates that are equally manageable and competitive as well. I would even go as far as saying that they offer one of the lowest rates on the market, giving an APR starting from 10.99%.
Learn How to Apply for an Online Loan
Since First Internet Bank takes things seriously and safely, having me and other aspiring borrowers create an account is one of their first steps. To do this, all I needed to provide was my email address. Then, I proceeded to tell them the purpose of my personal loan.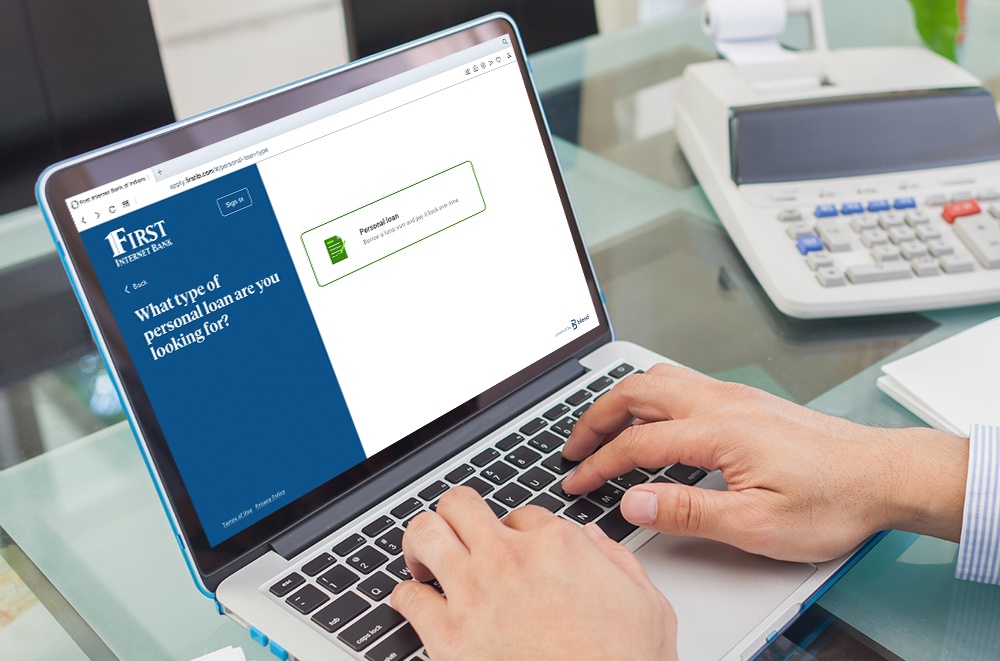 I was also given the chance to provide my preferred loan term and I can choose from a term period ranging from 36, 48, and 60 months. My application required me to some details about myself. These include my name, phone number, and my residency status. It also required me to disclose my address and gave me the choice to apply with another person.
My income and employment information were also pertinent as this is how First Internet Bank will gauge if I can pay back the loan I intend to take out. As such, I gave them my employer details, my start date, pay type, and annual base salary.
Once I submitted my application, the bank will review my details and will decide whether or not I will be approved for the said amount. I also needed to provide other documents that helped proved my identity. I easily uploaded a PDF or a picture of the documents asked for. These include a valid government ID with my photo.
Eligibility Requirements
Upon completing the application, I believe that the First Internet Bank does not have the eligibility requirements provided. However, I find that being a permanent resident or a citizen in any of the 50 states of the United States is essential in order to be approved for a loan.
If they borrow with a cosigner who is either a permanent resident of the country or someone who is a US citizen and has good credit. Speaking of good credit, a good rule of thumb when it comes to applying for a personal loan or any type of loan is having a good credit score.
I find that the higher the credit score, the higher the chances of being approved for a loan or line of credit as well. Other requirements that were not exactly disclosed by the bank would be to have the necessary documents online. These include proof of identification, employment details, and the like.
Fees and Rates of a First Internet Bank Online Loan
Each First Internet Bank online loan comes with its own set of corresponding fees and rates. Learning this allows me to gauge whether or not I am capable of paying the amount I intend to borrow, as well as other fees that come with it.
From what I discovered, the rates and fees are different from one person to another because First Internet Bank takes into account our unique circumstances. So, the rates and fees given to me may not necessarily be the same as that of others. Check these out.
APR – starts from 10.99% (depends on creditworthiness and is calculated using the interest rate plus any applicable fees)
Monthly payments – ranges from $32.74 to $1,000 monthly depending on the loan term
Effectively Managing Payments
What I like about First Internet Bank is that it gives me a number of options on how I can pay my loans without having to pay for the house. One way to go about this is by allowing the financial institution to make debit entries from my linked account as part of my online loan payment.
I can make payments of up to $8,000 per business day using this payment service. However, another way I can go about this is that I can make repayments of over $8,000 by reaching out to a relationship banker either by phone or email.
Downloading the First Internet Bank Mobile App
First Internet Bank also has a mobile app. These apps are available for download on the App Store for Apple or iOS users, while Android users can download this from the Google Play Store.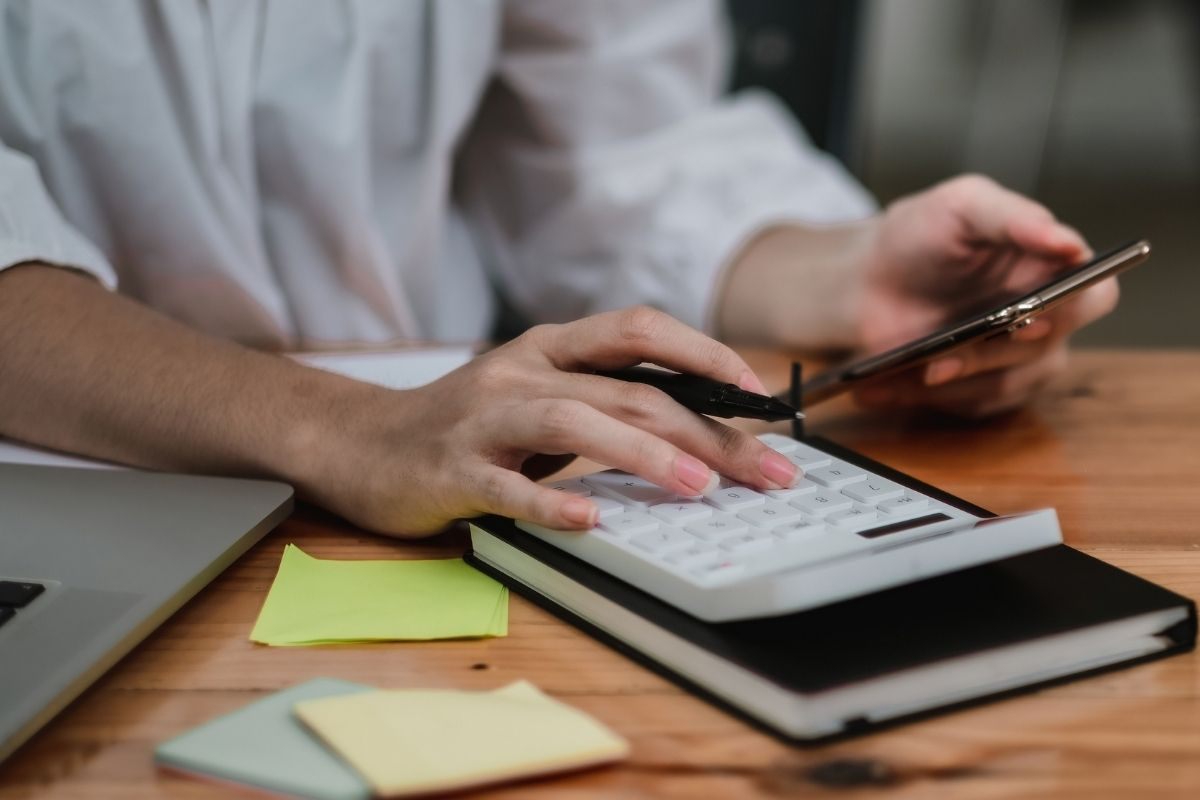 I am grateful for the mobile app not only because I can use it to check my balances and my transactions, but I can also transfer funds and pay bills using my accounts. I can also automate transfers and make online loan payments easier with this app.
Bank Address and Contact Information
Reaching out to First Internet Bank is easy as I can get in touch with them in a number of ways. I can call them at their toll-free hotline at 1-888-873-3424 or at their phone number at 317-532-7900. Alternatively, I also have the option to send them an email at [email protected].
Their corporate headquarters is located at 8701 E. 116th Street, Fishers, IN 46038. Individuals who are interested in talking with the bank or a representative can set an appointment and visit this location.
The Bottom Line
First Internet Bank is a great choice for individuals like me who want to gain access to online loans without any fuss. I believe this financial institution takes online banking to the next level. With its low-interest rates and hassle-free application, getting an online loan is sure to be a breeze.
Disclaimer: There are risks involved when applying for and using a loan. Please see the bank's Terms and Conditions page for more information. 
References
Terms and Conditions – Online Loan Payment Terms & Conditions | First Internet Bank
personal loan – Personal Loans | Unsecured Loans | First Internet Bank
First Internet Bank – Online Banking | Savings, Checking, CDs, Mortgage | First Internet Bank
App Store –
‎First Internet Bank Mobile on the App Store