Would you believe me if I told you that there's a no-fee prepaid credit card with no foreign exchange fees that lets you earn rewards and get discounts? How about the ability to manage this card easily, and get instant rewards at your fingertips, through the use of a dedicated mobile app?
While it sounds too good to be true, there's actually a card of this kind that exists for Canadians. I'm talking about the STACK Reloadable Mastercard and it's a great way to save on the ridiculous fees that credit cards from traditional banks impose.
In this article, I will discuss the STACK Reloadable Mastercard, how it works, its features, the benefits and rewards it offers, and how to apply for this card. If you're interested to know more about this prepaid credit card, continue reading below.
Getting to Know the STACK Company
Examining the Features of the STACK Reloadable Mastercard
Applying for a STACK Reloadable Mastercard
Ways to Reload the STACK Mastercard
Earning Rewards through the Card
Downloading and Installing the STACK Mobile App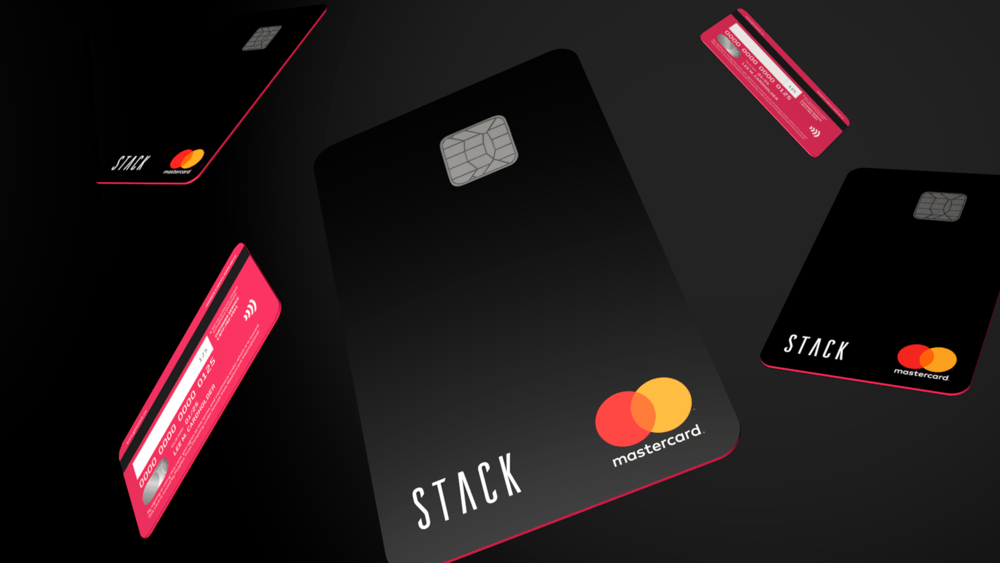 Getting to Know the STACK Company
When talking about credit cards, one of the first things that comes to mind is which bank issued it but with the case of the STACK Reloadable Mastercard is not from a bank in the traditional sense.
STACK is a financial technology company based in Canada. Founded in 2017, the company aims to disrupt how banking is done by reinventing financial services and allowing Canadians to gain control of their finances.
STACK's financial services are available through its mobile app alongside its Reloadable Mastercard prepaid credit card issue by Peoples Trust Company.
About Peoples Trust Company
The STACK Reloadable Mastercard is issued by Peoples Trust Company, a Canadian financial services company headquartered in Vancouver, British Columbia that operates as Peoples Group.
Peoples Group is operating as a trust company but also has a chartered bank subsidiary called Peoples Bank of Canada. The Triple Five Group subsidiary has been in operations since 1985.
While it's known for its residential and multi-family mortgage products and guaranteed investment products, Peoples Group now offers secured and prepaid credit card products.
Examining the Features of the STACK Reloadable Mastercard
The STACK Mastercard is technically not a credit card but a reloadable prepaid card because you don't make purchases based on credit but instead, you can only spend based on what's loaded into the card.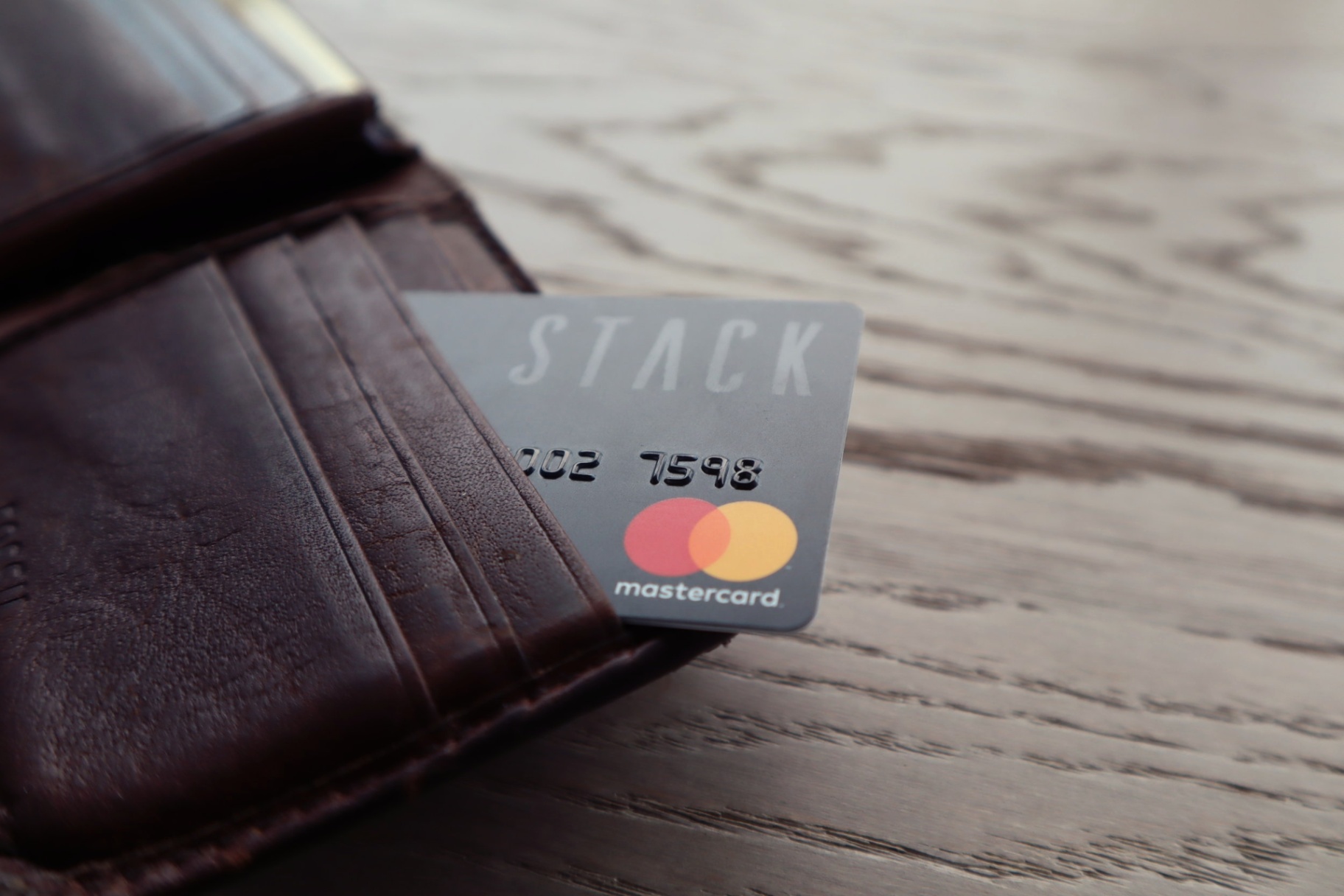 The main selling point of the STACK Mastercard is that the card lets you save on fees.
Unlike most regular credit cards and prepaid credit cards, it has no monthly or annual account fees required from its users.
It also does not charge any fee when you make withdrawals from an ATM, a perk that is almost inexistent nowadays. However, there may be times that the local ATM provider would still charge a fee.
Other Features of the STACK Mastercard
When making purchases in a different currency, the STACK Mastercard does not charge a foreign exchange fee so it's very useful for travelers. Usually, credit cards charge around 2.5% for these transactions.
Since it's not an actual credit card and you can only spend your preloaded money, no credit check is involved in the application process. Likewise, it doesn't have an impact on your credit score.
There are numerous ways to reload the STACK Reloadable Mastercard, including electronic transfers and over-the-counter reloading. You may also receive direct deposits from your pay cheque.
Applying for a STACK Reloadable Mastercard
Opening a STACK account only takes a few minutes. Simply go to the company's official website and click on the Sign Up button located on the upper portion of the home page.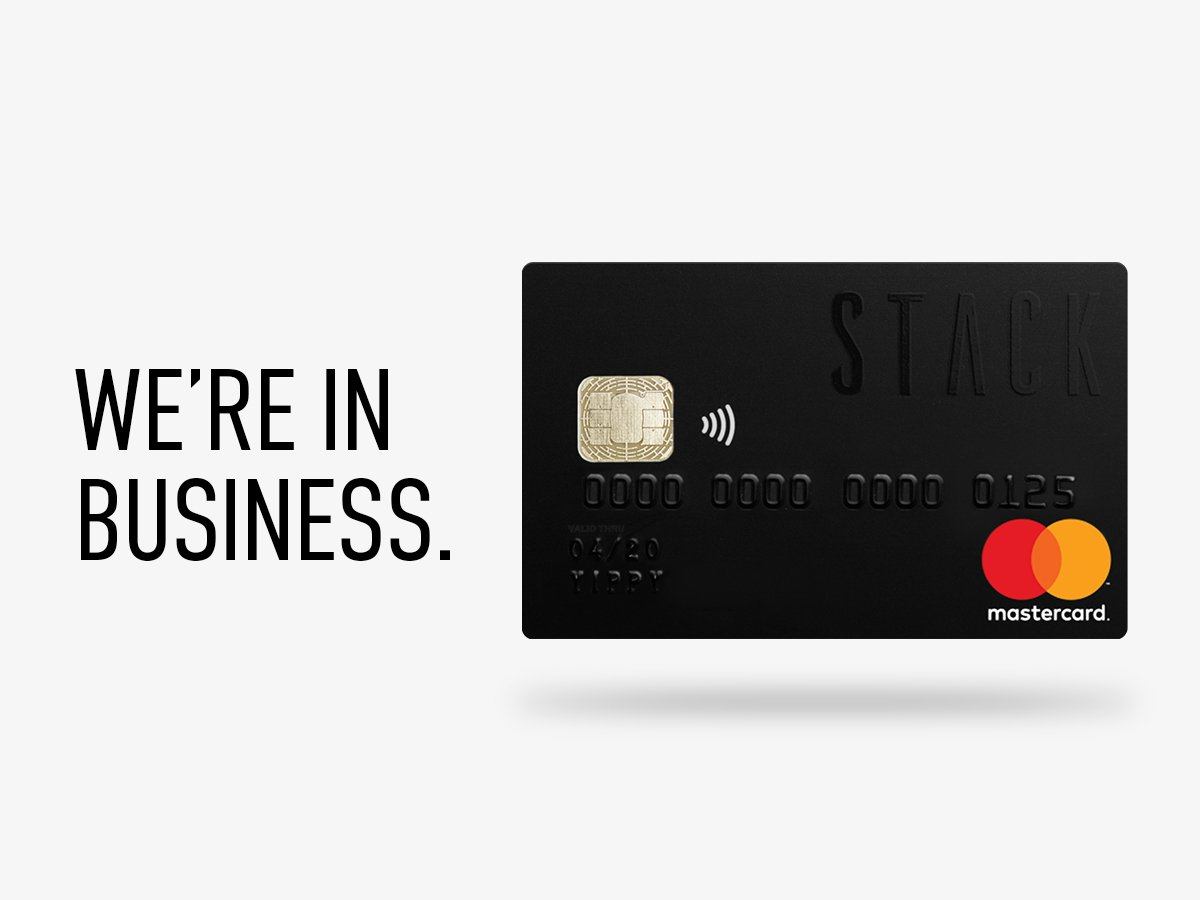 You will be taken to the signup page and you will be asked to provide an email address and create a password for your account. You will then be asked to provide personal information for the account.
The reloadable Mastercard will be sent to you via mail. Be advised that only Canadian residents who have reached the age of majority in the province or territory of their residence are allowed to open a STACK account.
Bank Contact Info
If you have any questions regarding STACK, you may use the in-app chat function or contact the company via email at [email protected].
You may also get in touch by phone at 1-877-782-2501 from Monday to Saturday between 9 A.M. to 9 P.M. EST and Sunday 12 P.M. to 8 P.M. EST.
STACK's headquarters is located at 36 Distillery Lane, Suite 420, Toronto, Ontario M5A 3C4 in Canada.
Ways to Reload the STACK Mastercard
As I mentioned earlier, there are various methods for loading your STACK Mastercard. The easiest way to send money to a STACK account is to use Interac e-Transfer.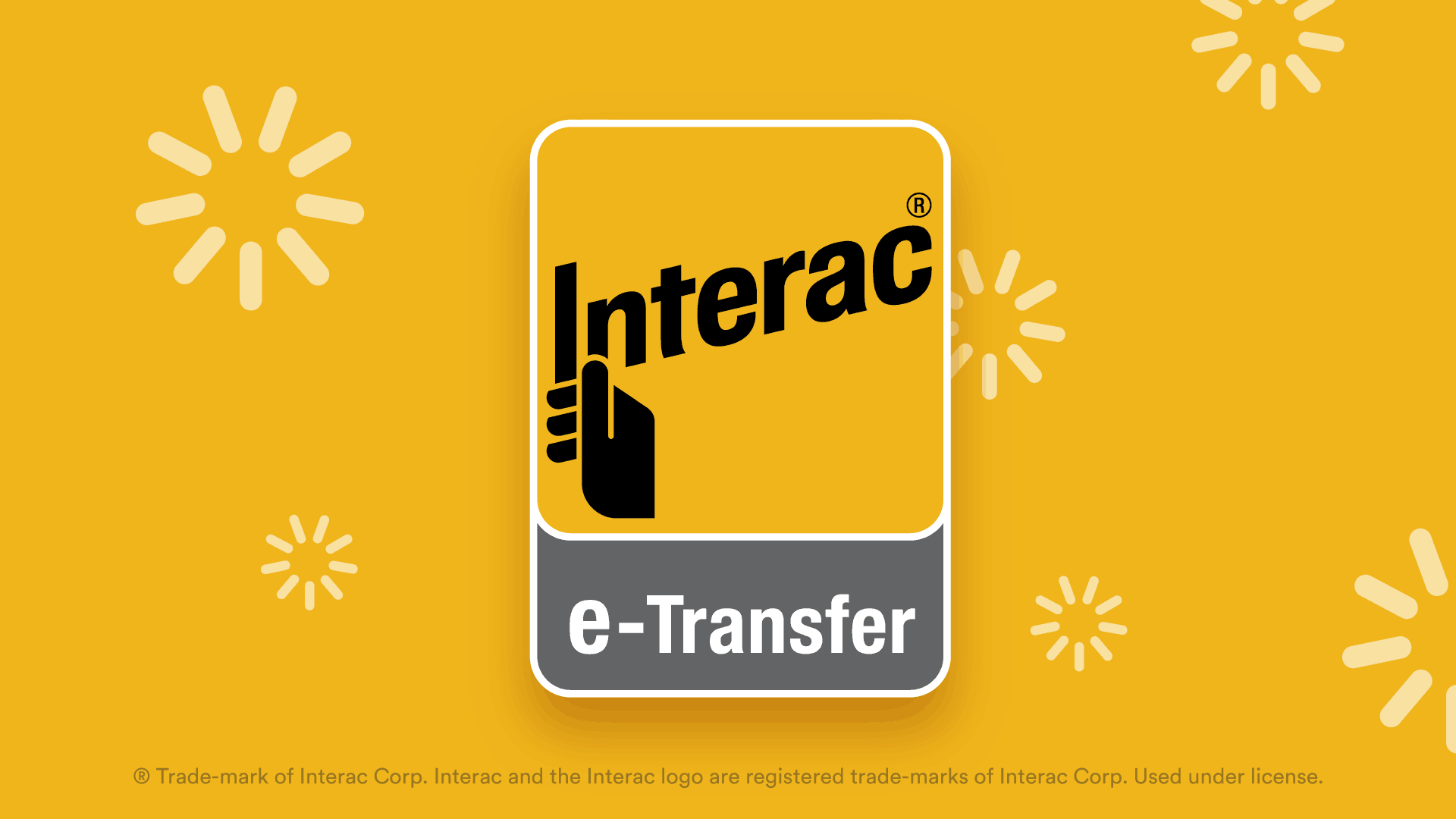 You may do this by logging in to the STACK mobile app and tapping on the dollar sign. Select "e-transfer load" and you'll be asked to provide an email, security question, and security answer.
Send an Interac e-Transfer to the provided email address and use the security question and answer, Your Reloadable Mastercard will be loaded a few minutes after the transfer is received.
Other Reloading Methods
Aside from an Interac e-Transfer, you may also set up STACK as a bill payee in your online banking bills payment list. While this is a convenient method, it may take a few days before the payment is credited.
There are also several merchants that you can use to load cash to your account. Using the app, you may tap on "cash load" and it will generate a QR code which you will present to the merchant.
Among these merchants are Canada Post, Canadian Tire Gas+, Mobile, Hasty Market, and PharmaChoice. A minimum of $200 and a maximum of $500 can be loaded through this method, except for when loading with Canada Post, which offers a $3,000 max load.
Earning Rewards through the Card
Not only does the STACK Mastercard not impose fees that usual credit cards have, it also offers several rewards. The first one you will encounter is the $5 bonus you receive upon signing up.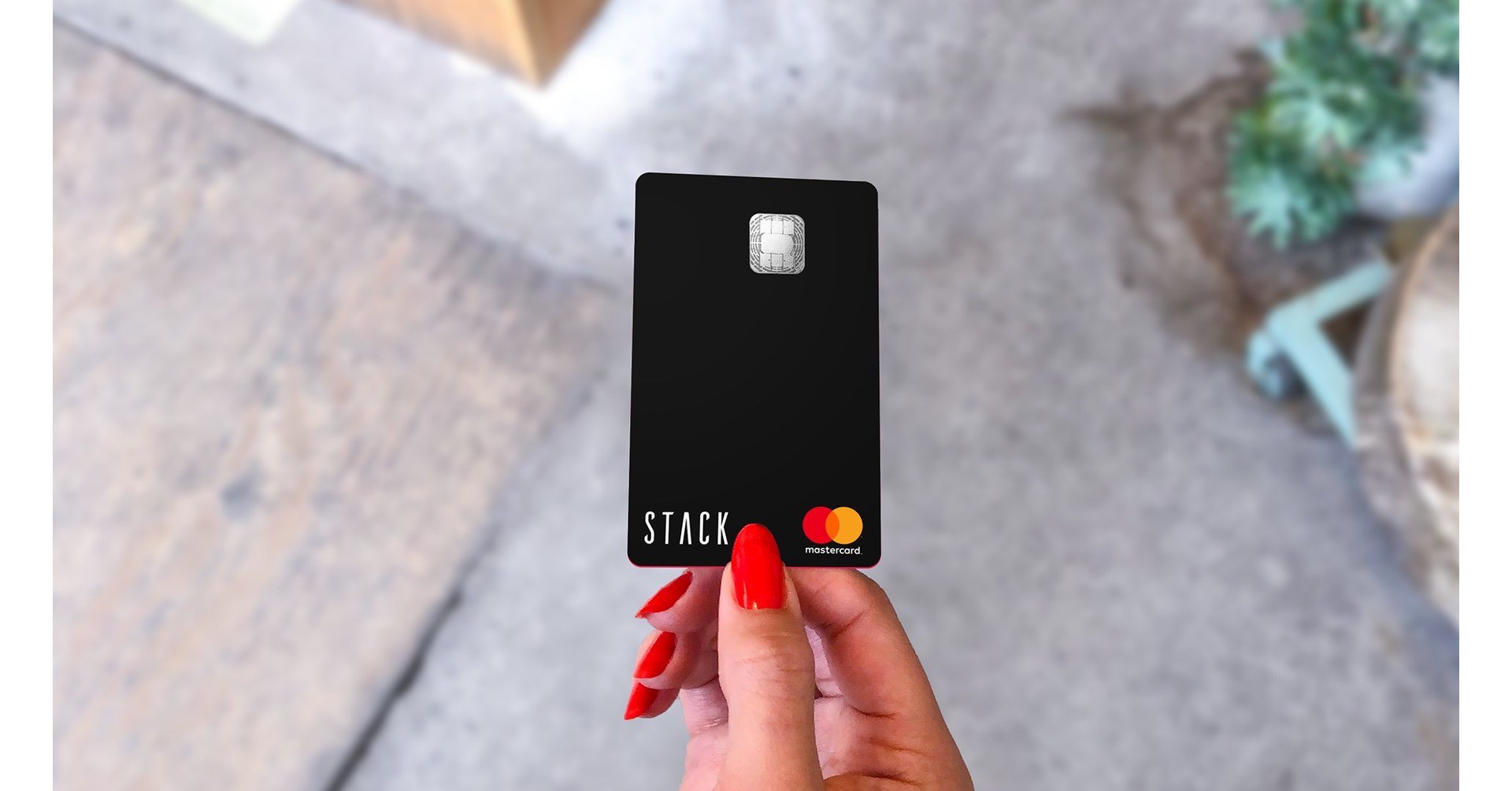 STACK also offers a referral bonus whenever you convince a friend to sign up for an account.
To do this, simply send your unique referral link and tell your friend to use it to sign up. You'll receive $5 upon activation of their card.
After five successful referrals, your referral bonus will increase to $10 for the next five ones. From the 11th referral and beyond, you will receive $15 per successful referral.
Other Rewards You Can Earn via the STACK Mastercard
Other than offering cash bonuses, STACK has also formed partnerships with more than 140 merchants to provide cash back and discounts when making purchases with them.
STACK's partner merchants include Adidas, Amazon, Door Dash, Foot Locker, HelloFresh, Indigo, Lyft, Michael Kors, Netflix, Oakley, and Spotify.
One perfect example of a cash back that you can take advantage regularly is the gas offer. By spending $10 at any of its 10 partner gas stations, you will earn $1 back, which is a 10% return.
Downloading and Installing the STACK Mobile App
Since most processes and functions discussed so far is done through the STACK mobile app, it only makes sense that I also discuss how to download and install it. The free app is available to both Android and iOS users.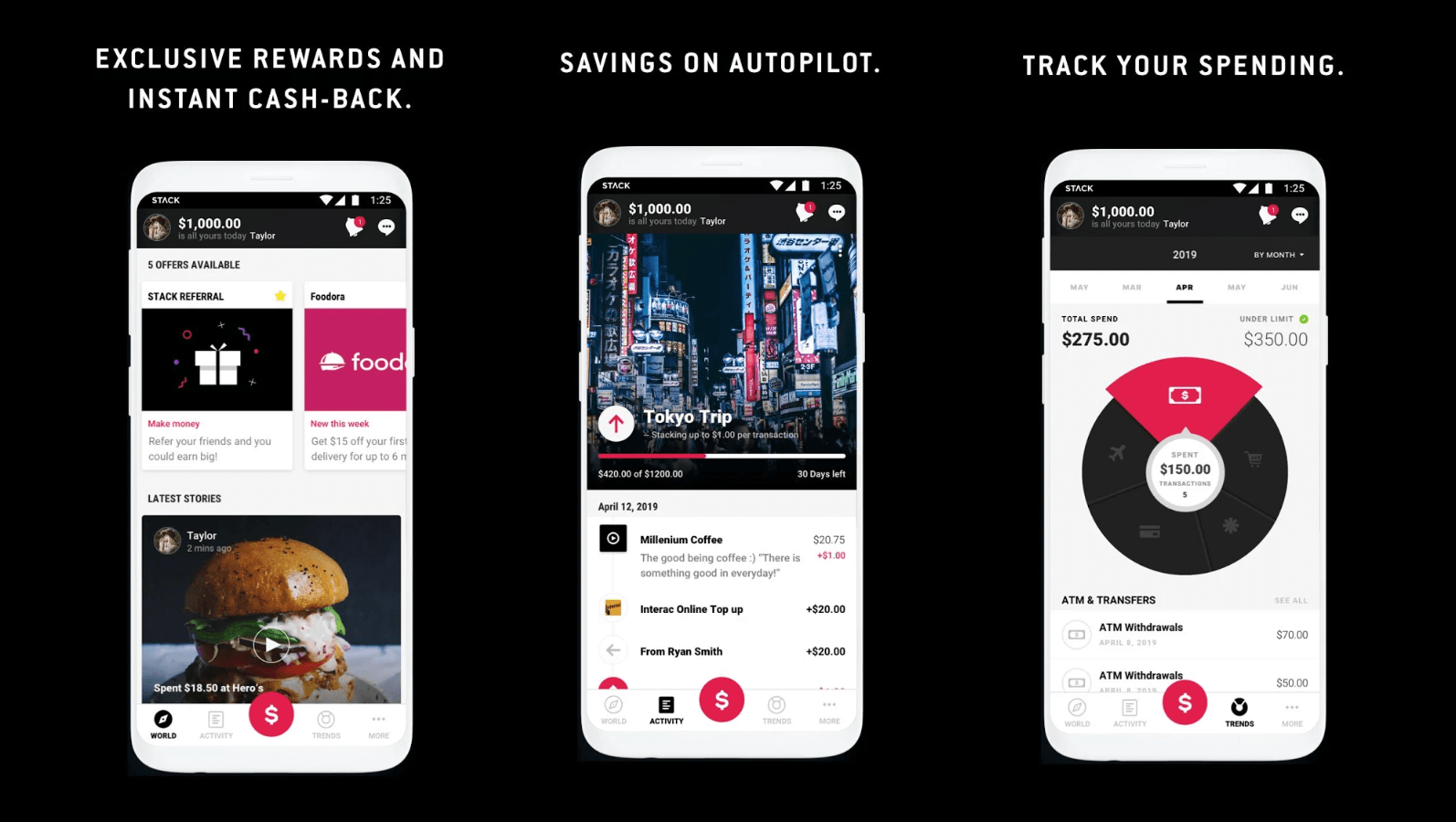 For Android device owners, you will find the app on the Google Play Store in the Finance category under the name "STACK Finance".
The app has a file size of 62 MB and requires Android 5.0 and up.
Simply tap on the Install button to begin downloading the app. It will automatically install on your device once all files have been downloaded.
STACK App for iOS
Meanwhile, iOS users will also find the app on the Apple App Store also in the Finance category, called "STACK Finance".
This version of the app is available in both English and French languages and has a file size of 102.5 MB. The app requires iOS 11.0 or later for both the iPhone and iPod touch.
The app can also be used on a Mac computer provided it runs on macOS 11.0 or later. Simply tap on the Get button to download and install.
The Bottom Line
Clearly, the STACK Reloadable Mastercard is a great alternative that Canadians can use in place of traditional credit cards. Not only does it avoid overspending and wasting money in fees, but it also offers great bonuses and rewards. I highly recommend using this card as your daily credit card.
Note: There are risks involved when applying for and using credit Consult the bank's terms and conditions page for more information.