There are many branded credit cards out there that appeal to consumers, so you need to invest time and effort into finding one that meets your needs.
After extensive research, I came across the Hilton Honors American Express Card, which is highlighted by a $0 annual fee and a fantastic welcome bonus. In this article, I will go through its most important features and its potential downsides. Let's get started.
What Is the Hilton Honors Credit Card All About?
How to Apply for the Hilton Honors Credit Card
The Customer Experience with the Hilton Honors Card
The Rates and Fees of the Hilton Honors Card
A Spectacular Introductory Bonus
How Much I Earned Using the Hilton Honors Card
How to Redeem Hilton Honors Points
Are There Any Other Hilton Honors Credit Cards?
Get In Touch with the Hilton Honors AMEX Team
The Downsides of the Hilton Honors Card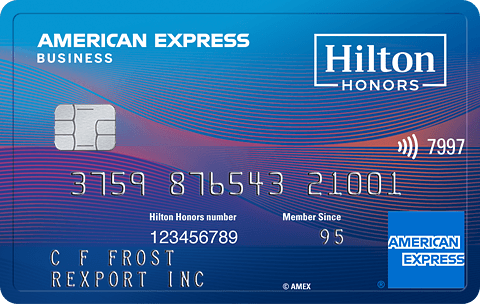 What Is the Hilton Honors Credit Card All About?
Issued by one of the largest financial service companies in the US, American Express, the Hilton Honors Card is something that I was eager to try out.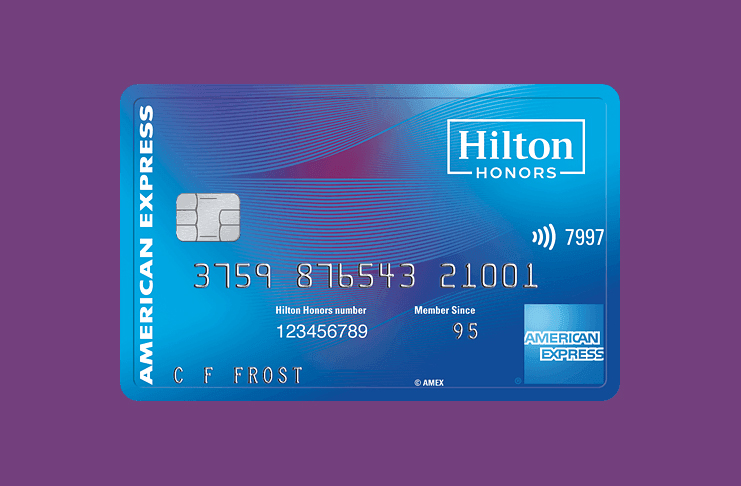 The many promotions this card offers, including a welcome bonus of 80,000 points after I spent $1,000 (in the first 90 days), are among the reasons I wanted to find out more about this card.
Among the most remarkable points of this financial product is the rewards program that I will discuss down below.
The ability to earn up to 7 points per dollar spent at Hilton Hotels is incredibly exciting. Not only that, but the bonus points are available for a series of other categories, as well.
Silver Status Right Off the Bat
I didn't expect to become a Silver member as soon as I was approved for the Hilton Honors AMEX Card.
This is a fantastic perk, and you can upgrade to Gold status after spending $20,000 with this credit card.
How to Apply for the Hilton Honors Credit Card
Before I get into the details of this credit card, let's discuss the application process, which is quite simple.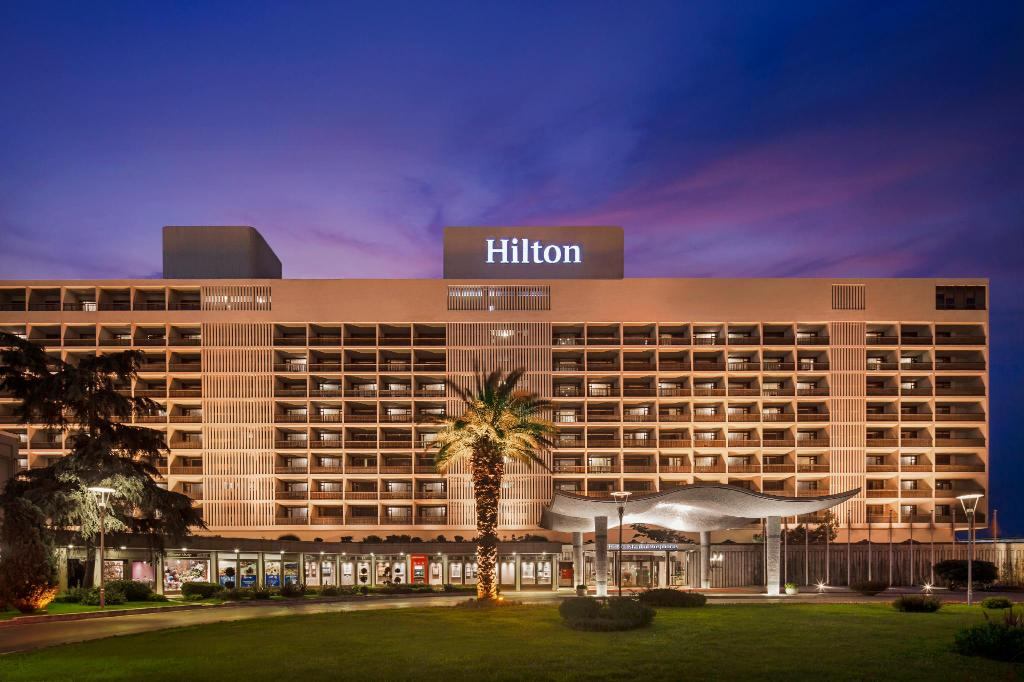 The first step is to make sure I meet all of the criteria, such as being a US citizen/permanent resident and being at least 18 years old.
The application can be done over the phone or by visiting the official website of American Express.
The online inquiry requires you to input your full name, social security number, contact details, annual earnings (including non-taxable income), and your income source.
What Credit Score Is Needed?
Hilton doesn't limit the number of credit cards that their members can have.
Still, I found that it is best to stay under five and make sure that your credit score is between 700 and 850, as Hilton Honors is designed for those with a good to excellent credit rating.
The Customer Experience with the Hilton Honors Card
I didn't know what to expect using the Hilton Honors AMEX. With that in mind, I was happy to be approved within minutes.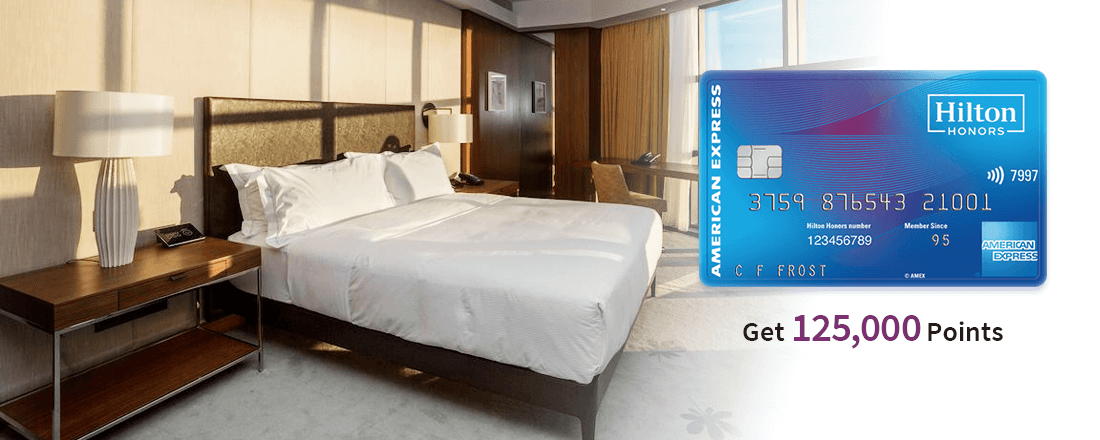 I received a notice that my credit card would arrive within a few business days (it took only three for me).
American Express is one of the best-rated card issuers in the country.
They did a great job collaborating with Hilton Hotels and providing their users with a series of different warranties/insurance options, as well as a user-friendly experience.
Intuitive AMEX App
I am quite familiar with AMEX credit cards, so I wasn't surprised that their mobile app works like a charm.
It is the perfect tool to settle your payments while on the go, and you can keep a record of your balance or cash flow without waiting for an official bank statement.
The Rates and Fees of the Hilton Honors Card
When applying for a credit card, you must consider the rates and fees. The APR is set between 15.74% and 24.74% based on various factors, including creditworthiness and prime market rate.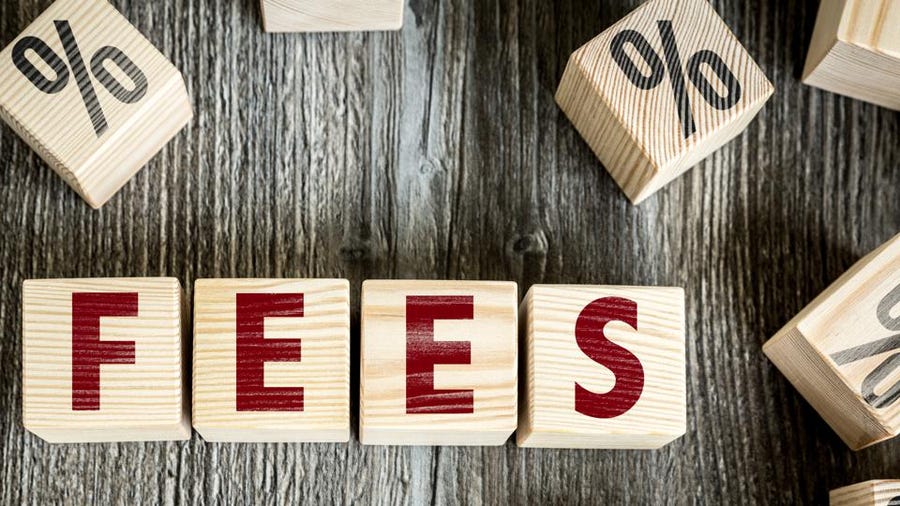 My APR was 15.74%, which is due to my 800 credit score and the fact that the prime market rate was in my favor at that period.
The APR for cash advances is fixed at 25.24%, which isn't the lowest, but it just goes to show that Hilton Honors shouldn't be used for this purpose.
There is also the penalty fee that occurs if you submit more than one late payment or if your payment gets returned by AMEX.
$0 Annual Fee and Other Charges
The most impressive feature of the Hilton Honors AMEX is that there is no annual fee.
Additionally, there is no foreign transaction fee, which makes it perfect for anyone who enjoys traveling.
However, cash advances charge $10 or 5% of the sum (depending on which is greater) per transaction.
A Spectacular Introductory Bonus
As mentioned earlier, there is an impressive welcome bonus of 80,000 points.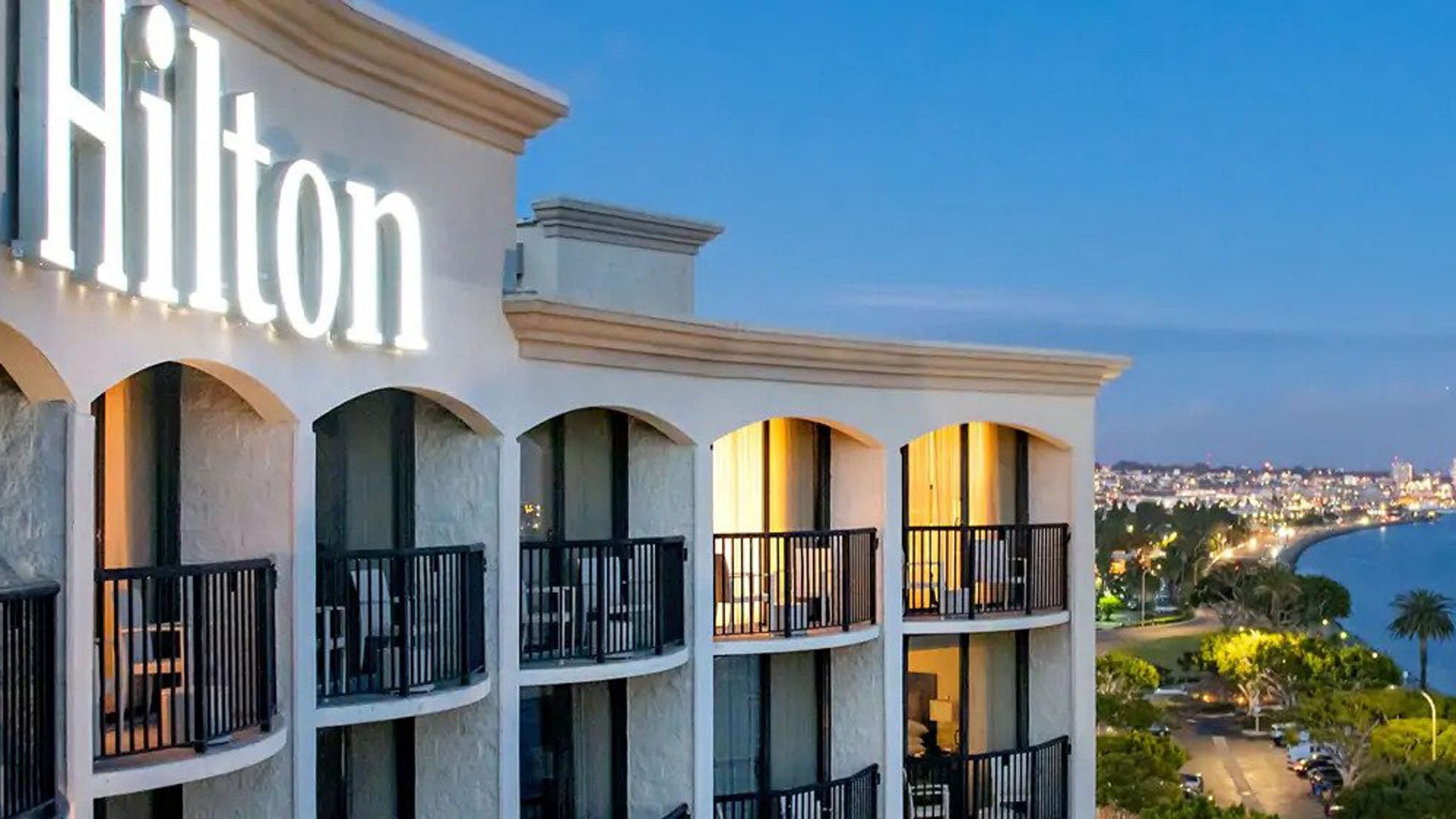 It was updated a few months ago and stands at four times the original offer. To unlock this offer, I had to spend $1,000 within the first 90 days, which wasn't hard for me to do.
A single Hilton Honors point is worth 0.5 cents, which isn't that much compared to some other travel cards, but the number of bonus points you are getting makes up for it.
Free Nights at a Hilton Hotel
By earning and redeeming points through eligible purchases, I can book a stay at one of the Hilton properties without spending a penny.
How Much I Earned Using the Hilton Honors Card
You can't redeem the Hilton Honors points for cash, but thankfully, the redemption program isn't that complicated.
I was quite satisfied earning 7 points for every dollar spent on Hilton purchases.  This includes both hotel stays, as well as spending money on extras within Hilton properties.
I can also earn five points per dollar by making purchases in a US supermarket, restaurant, or a gas station.
Lastly, the Hilton Honors Card rewards its users with 3 points per dollar spent on all other purchases.
How Fast Do the Points Appear?
Although some credit cards offer instant rewards and redemption, this isn't the case with the Hilton Honors Card.
I found that it takes anywhere between 4 and 6 weeks for the earned points to appear on my account.
How to Redeem Hilton Honors Points
As I have mentioned above, the Hilton Honors AMEX doesn't allow points to be redeemed for cash.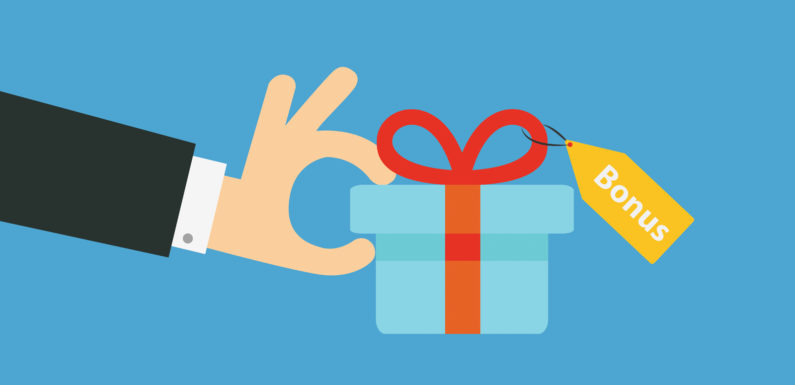 You will rarely find this with branded cards. However, you have the option to redeem a single point for 0.5 cents towards a standard room or 0.3 cents towards a premium room. 
You can also redeem your Hilton Honor miles for so-called Points and Money at a rate of 0.5 cents per mile.
For discounts on car rentals, cruise certificates, and on-property extras, a single point is set at 0.2 cents. Lastly, Hilton Honors allows using their miles for Amazon purchases and making donations.
Can Points Buy You a Night at Hilton Hotels?
This depends on the time of the year that you are looking to book, as well as the location.
When I was looking, there were rooms available for 5,000 points minimum with the ability to redeem a point for 1.22 cents.
Are There Any Other Hilton Honors Credit Cards?
As I was getting the most out of the Hilton Honors AMEX, I was interested to find out whether there is a similar branded credit card.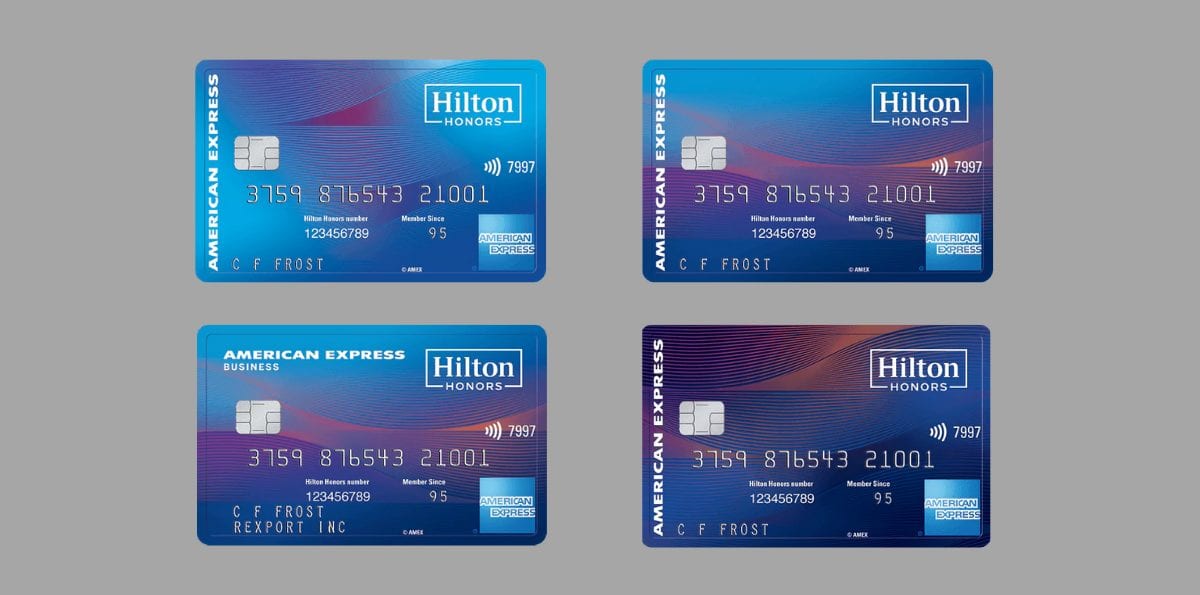 I found that the Hilton Honors AMEX Surpass Card offers an introductory bonus of 130,000 points and 12x points for each dollar spent at Hilton properties.
The second card that I found is the Hilton Honors Aspire Card, which I see as a fantastic choice for anyone who books Hilton accommodations regularly.
It offers 150,000 bonus points and a reward rate of 14x. It comes at an annual fee of $450 and offers versatile benefits.
Hilton Honors Business Card
Lastly, the Hilton Honors Business Card is similar to the Surpass card but aims to attract people who make frequent business trips.
Highlighted by a $95 annual fee and a bonus of 130,000 points, this card is something that those with remote job positions should consider.
Get In Touch with the Hilton Honors AMEX Team
It is important to use a credit card that is backed by a reliable customer service team.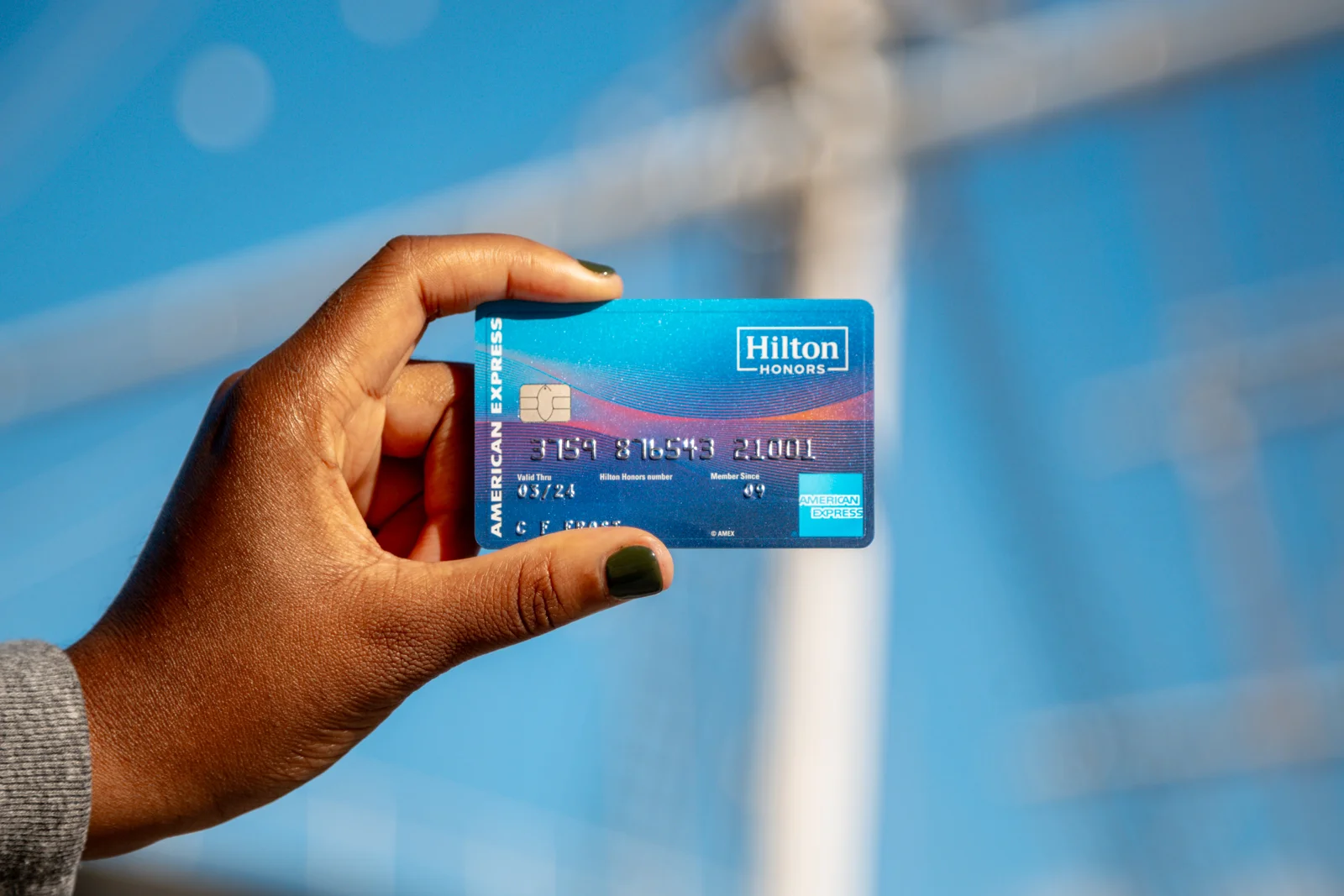 Luckily, that is the case with the Hilton Honors AMEX, as you can contact live chat support 24/7 throughout the year.
Along with that, the American Express official website provides its members with an extensive FAQs page that features hundreds of different questions.
AMEX doesn't have physical branches, so everything is done over the phone or online.
Phone Numbers to Call
The general customer service line is 1-800-528-4800, and it is available 24/7 every day of the year.
Another relevant number is 1-800-297-1244, which can be reached from 6:00 am to 2:00 am ET seven days a week.
The mailing address for American Express is P.O. Box 981535, El Paso, TX 79998-1535.
The Downsides of the Hilton Honors Card
Much like any other product, the Hilton Honors AMEX has a few downsides. If you aren't a Hilton guest, there isn't a lot that you can get from this card.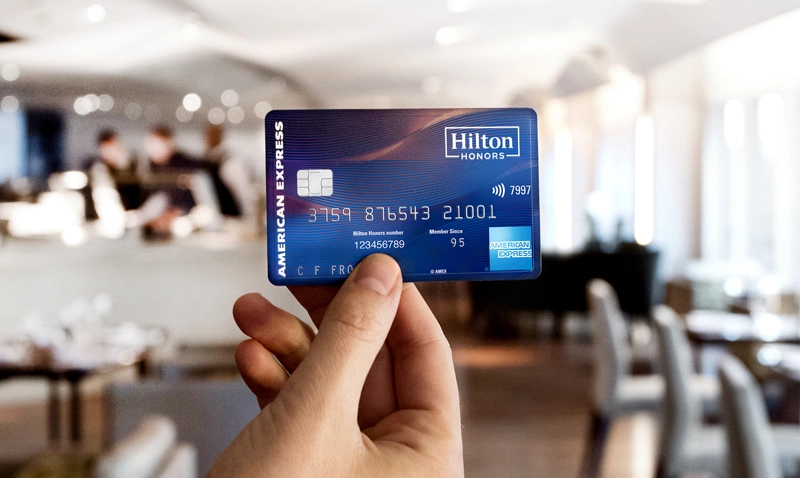 As I mentioned above, the point to dollar rate is set at 3:1 for any purchases that are made outside of the Hilton property, such as eligible US supermarkets, gas stations, and restaurants.
Additionally, the fact that it doesn't have an introductory interest-free period is something that the Hilton Honors Card and AMEX should work on, especially given the potentially high APR.
No Elite Perks
The last point is that although other Hilton Honors credit cards offer free breakfast and room upgrades, this isn't an option with this card.
Summary
My experience with the Hilton Honors Card was great. With $0 annual fees and a nice introductory bonus, it is an excellent choice for anyone who enjoys spending time at Hilton Hotels.
Note: There are risks involved when applying for and using credit. Consult the bank's terms and conditions page for more information.