One of my personal must-haves is a credit card when traveling. I found having one extremely useful, especially in emergency situations, such as encountering unexpected expenses and falling short of cash. Because of this, I make sure to bring my credit card with me wherever I go.
Another thing I make sure of is that my credit card is designed to help me make the most out of my travels. I bring a card that helps me save money when checking into my preferred accommodation, earn reward points, and get perks and promos every time I make transactions.
When I check in to Hyatt hotels, I make sure to use my World of Hyatt Credit Card. This card is created for frequent Hyatt visitors, making it easier for me to save money and earn points. Here, we will talk about the features of this credit card and other things to know about owning it.
World of Hyatt Credit Card Features
Pros/Cons of the World of Hyatt Credit Card
World of Hyatt Credit Card Fees
How to Apply for a World of Hyatt Credit Card
World of Hyatt Address and Contact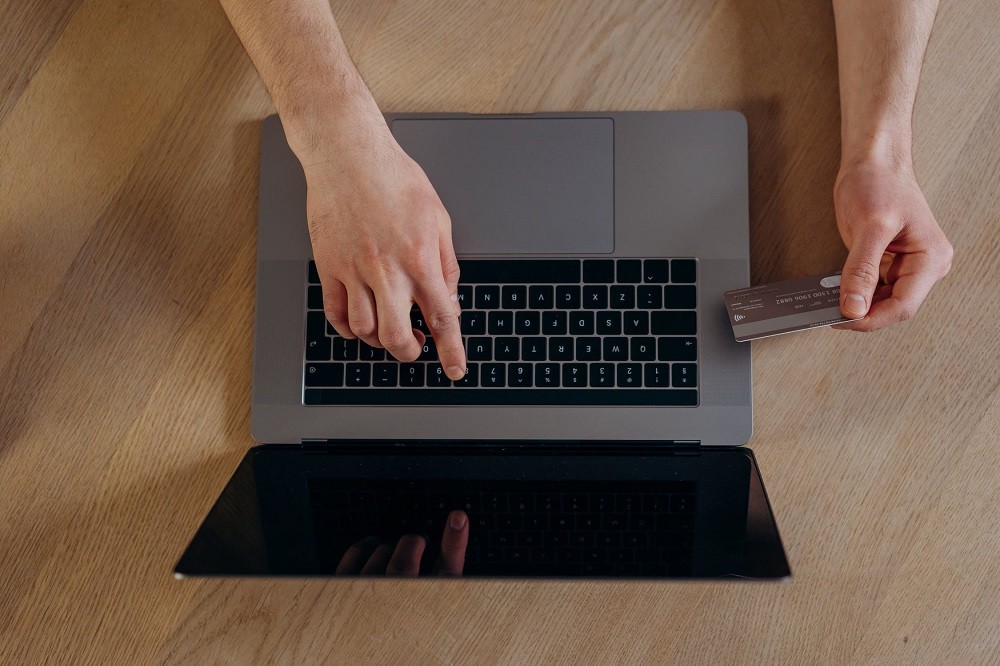 World of Hyatt Credit Card Features
What I like about the World of Hyatt Credit Card is that it is generous in giving reward points. In fact, I can get up to 60,000 points as a welcome bonus. I can get this by spending $3,000 on purchases within my first three months which will earn me 30,000 points.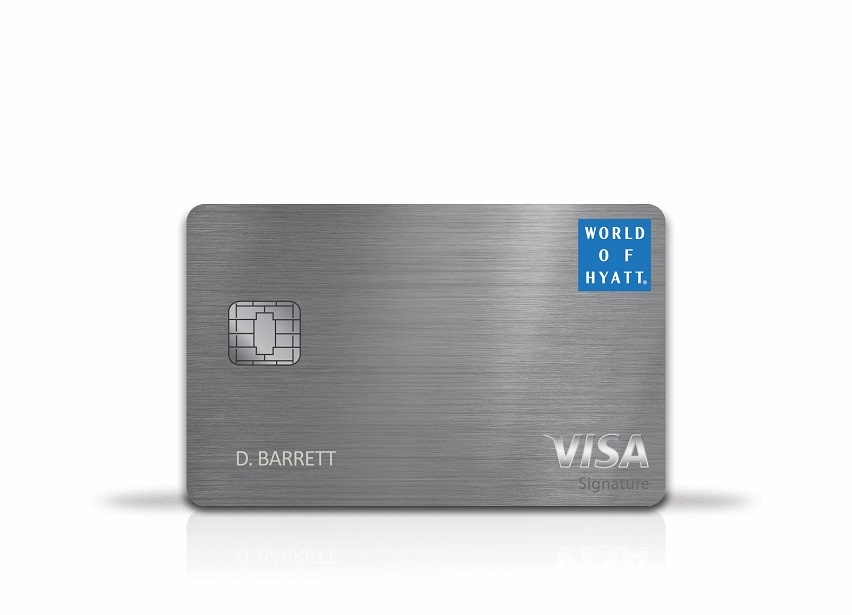 After this, I can earn an additional 30,000 bonus points on purchases for the next six months from the account opening because the bank gives two bonus points per $1 spent. Normally, I can earn 1 bonus point per $1 for spends up to $15,000.
The best thing about this is that frequent visitors of Hyatt hotels can earn up to a total of nine points per $1 by getting four bonus points per $1 on Hyatt hotel spends, plus five base points just for being a member of the World of Hyatt.
Aside from this, anyone can make the most of this credit card as you can earn two bonus points per $1 by spending on dining, airlines, local transit, commuting, fitness clubs, and gym memberships.
How the Rewards Program Works
These rewards points are designed to provide much more perks that members can enjoy through point redemption. I can redeem points and convert them into free night hotel stays. For 5,000 points, I can get a free night at any Category 1 Hyatt hotel or resort.
My 8,000 points can get me a free night at Category 2 hotels like Hyatt Centric Montevideo, while 12,000 points earn me a say at the Category 3 Hyatt Regency Cleveland at the Arcade. A stay at Categories 4, 5, 6, and 7 hotels or resorts can cost up to 15,000, 20,000, 25,000, and 30,000 points.
I can also spend my points to get a whole lot of Hyatt experiences such as room upgrades, spa treatments, dining, and many more amenities.
Pros and Cons of the World of Hyatt Credit Card
There are advantages and disadvantages to using this credit card. I find that this card offers the most gains for travelers, particularly those who frequently check into Hyatt hotels and resorts. Plus, it offers many opportunities to earn reward points, which can be redeemed in the form of Hyatt experiences.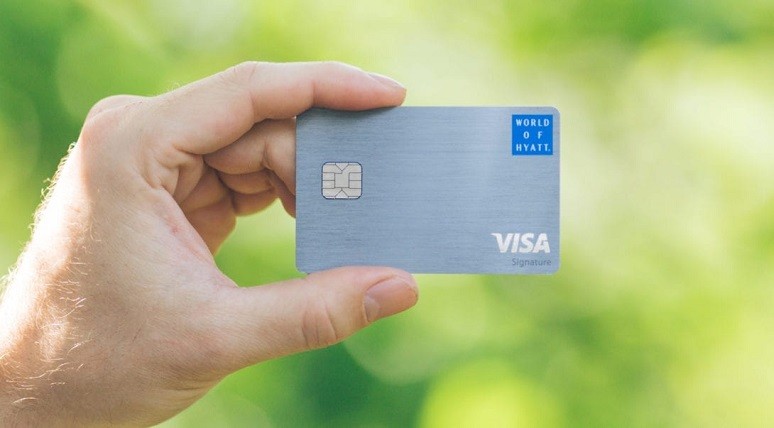 It offers minimal fees, particularly for those traveling abroad as it does not charge foreign transaction fees. It also does not charge some fees that other banks usually do.
However, I would like to emphasize that there could be some features that can be seen as drawbacks. For example, most of the things that can be redeemed using reward points are only available in Hyatt hotels and resorts.
Additional Travel Benefits
Nevertheless, this card offers a wide range of travel benefits such as an automatic membership upgrade to World of Hyatt Discoverist. I can also earn up to five qualifying night credits every year which can go toward my next tier status. Two additional qualifying night credits are also given when I spend $5,000 using the card.
This card also offers different types of coverages whenever I travel. I can get baggage delay insurance, lost luggage reimbursement, trip cancellation/trip interruption insurance, and purchase protection.
World of Hyatt Credit Card Fees
Owning this credit card may have a whole lot of perks and advantages, but I find it important to highlight that cardholders entail the responsibility to pay fees that come with card usage. It is essential to take note of the various fees users should pay.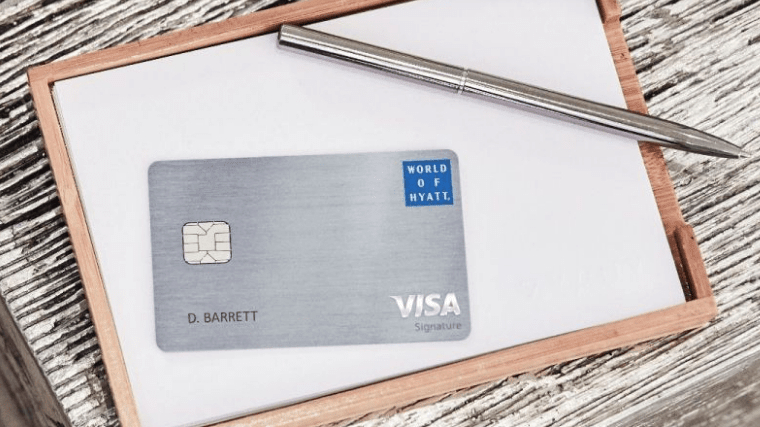 A $95 annual membership fee applies upon receiving application approval.
Whenever I have an outstanding balance after a billing cycle, I will need to pay a monthly interest rate of 1.33% to 1.92% for an annual percentage rate of 15.99% to 22.99%. The rate is variable which means that it will change depending on the market's Prime Rate.
I can also make balance transfers and cash advances at a rate of 15.995 to 22.99% and 24.99%, respectively. Such transactions come with fees. For balance transfers, a fee of $5 or 5% of the amount applies, while for cash advances, it is $10 or 5% of the amount.
Other Important Fees to Note
Aside from these primary fees, it is important to note that there are no foreign transaction fees whenever I spend using the card abroad.
However, there are penalty fees for any issues with payment. A late payment fee of up to $39 and a return payment of up to $39 apply. The good news is there is no penalty for return checks.
How to Apply for a World of Hyatt Credit Card
There are different ways to apply for this card. I can start my application by signing up for the World of Wyatt website. I can also do this through the Chase Bank website as this bank is the financial institution behind this offer. I can apply as a Chase member or as a guest.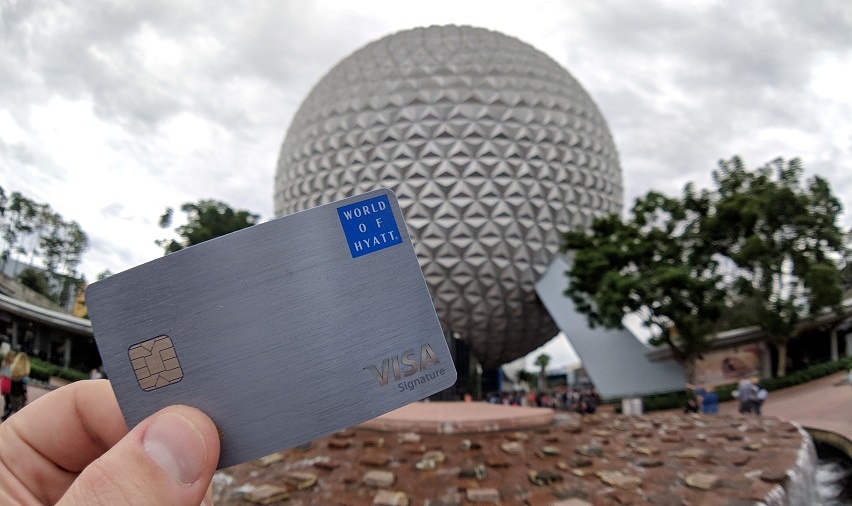 Applying through the bank's website and getting approved even without World of Hyatt membership will automatically register me as a member.
Remember that the application for this card entails that the applicant provides various types of details such as personal, contact, and financial information. So, applicants should be ready to provide their full real name, date of birth, Social Security Number, Tax ID Type, address, mobile number, and total gross annual income.
If I am applying, I need to disclose whether a portion of my total gross annual income is non-taxable. Chase may also take a look at my credit rating and may conduct a credit background and financial history check.
Credit Card Eligibility
The World of Hyatt only accepts membership to its program if applicants are at least 18 years of age and above. For residents of places with a different age of majority, they must be within that minimum age. Keep in mind that Hyatt can request documentation and proof of eligibility.
To make sure that applicants are truly eligible, banks often look for various documents before granting approval for credit card applications.
I make sure that have everything I need to complete my application, I make sure that I have all the things I could need including proof of income, identity, and residence. I can present valid government IDs, payslips, bank statements, utility bills, and lease of contract
World of Hyatt Address and Contact
This credit card is offered by World of Hyatt in collaboration with Chase Bank. To know more about Hyatt's program, I can get in touch with them by phone at 1-888-344-9288 (toll free) or by email at [email protected]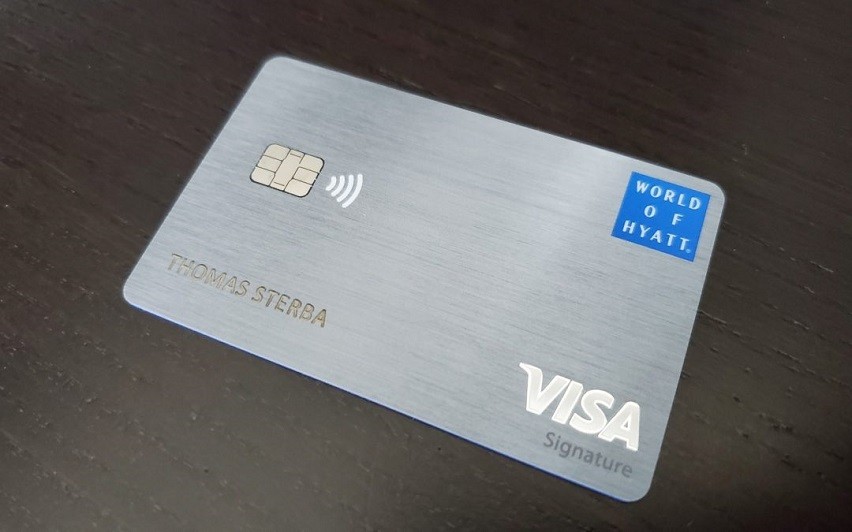 Users can also directly contact Chase Bank by calling 1-800-935-9935. They can also be reached through their social media accounts such as Twitter and Facebook.
Sending them mail is also possible by mailing them at National Bank By Mail, P.O. Box 6185, Westerville, OH 43086.
Getting in Touch with the Bank
For a successful experience when reaching out to the company or bank, make sure to give them a call during slower hours. For people with a Chase Bank account, it is possible to send an email through the bank's contact form for members.
Interested individuals can also go directly to a Chase Bank for more straightforward processing. There are 4,700 branches nationwide, which users can find through the Chase branch locator.
Conclusion
Getting the right travel credit card can offer a lot of convenience for frequent travelers. With the help of the World of Hyatt Credit Card, I can make sure that my trips go smoothly, hassle-free, and worry-free thanks to the various features of this affordable card.
Disclaimer: There are risks involved when applying for and using credit products. Ensure you consult the bank's terms and conditions page before agreeing to anything.