For consumers like me, one of the most challenging situations to be in is having bad credit, as it prevents me from accessing financial and credit services that could sustain my daily life or help me achieve my goals. Many insurers, lenders, and other financial institutions require high credit scores.
This list includes credit card issuers. The good news is some companies offer cards specifically for people with bad credit. Let me tell you about Indigo Platinum Mastercard offered by Celtic Bank. It is designed not only to let people access credit card services while having low ratings but also to build their scores.
This Indigo Credit Card is filled with helpful features that fit my financial goals. Learn more about this offering through the following points.
Main Features of the Indigo Credit Card
Pros and Cons of the Indigo Credit Card
Indigo Credit Card Fees
Getting an Indigo Credit Card
Managing the Card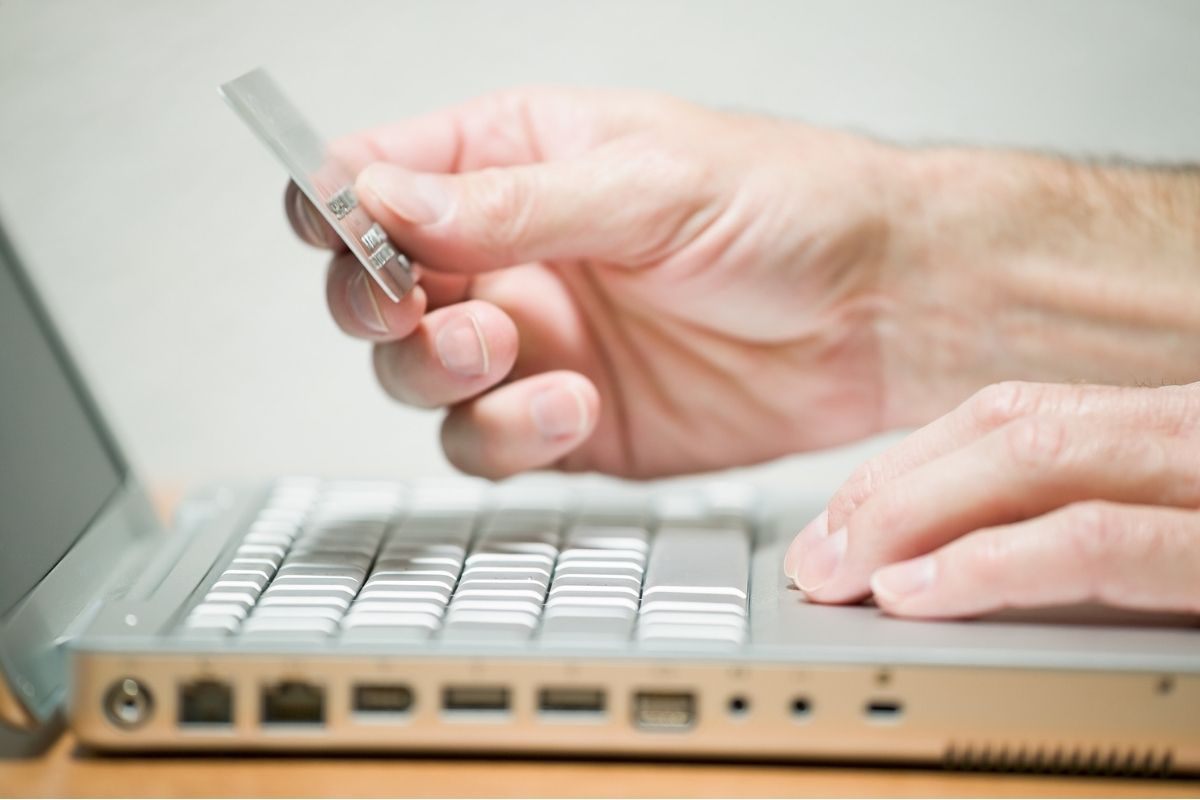 Main Features of the Indigo Credit Card
The Indigo Platinum Mastercard is suitable for individuals who are only starting to build their credit, such as students. It is also perfect for people whose scores plunged due to unfortunate circumstances such as bankruptcy, lay-offs, and medical emergencies.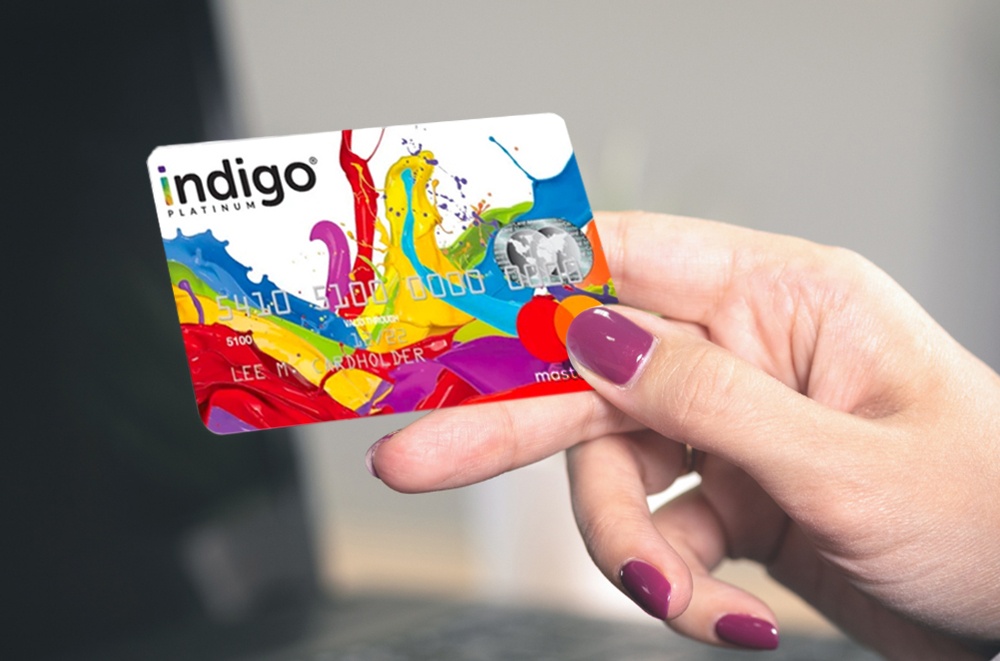 The main feature of this credit card is its pre-qualification policy, which does not include a credit check. I find this very convenient, as it eliminates one of the biggest factors that bar people from accessing these types of financial offerings.
This is another highlight of this Indigo Credit Card, as it makes the application process less stringent. What I want to remind current and prospective cardholders of is that this card, like any other, requires the regular payment of any outstanding balance.
The credit limit for this card is $300, which can be pretty sizeable for typical everyday transactions but can also be restricting, especially for major purchases. It also requires no security deposit, unlike traditional secured credit cards. This credit card just seeks to deduct my annual fee from my credit limit.
Other Benefits
Since this Indigo Credit Card is powered by Mastercard, certain benefits come with this. One of the perks is that I know my credit card will be accepted wherever Mastercard is accepted around the world.
The standard security features are also extended to this credit card. This means that I will be given the Mastercard ID Theft Protection which covers account monitoring alongside my email address and Social Security number.
Should my identity become compromised, rest assured that they'll help me recover my account and identity right away.
Pros and Cons of the Indigo Credit Card
This Indigo Credit Card is definitely made to help people build or rebuild credit scores, but it offers some compromise in doing so. This is perfectly fine, especially as every credit option has its advantages and disadvantages.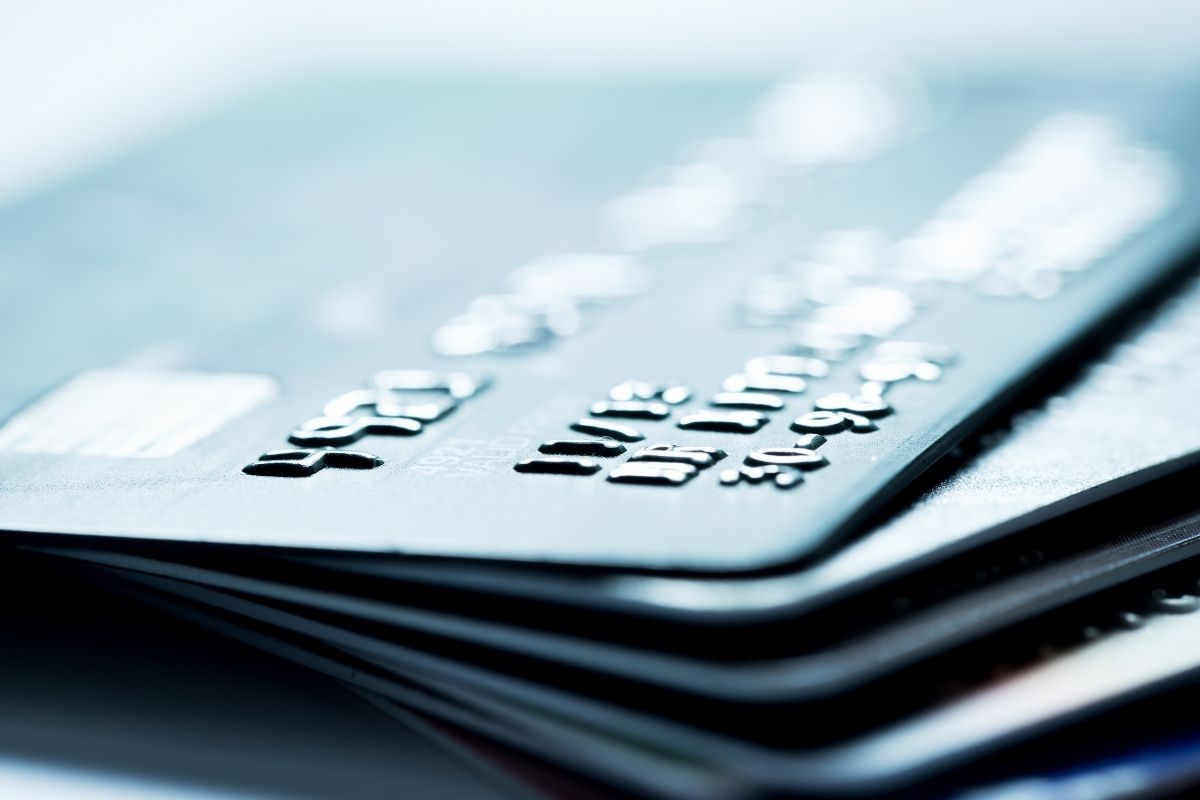 First, let me tell you about the pros of using this card. The most important benefit is it lets applicants prequalify without looking at credit history.
Any positive impact on the credit rating I make using this card is directly reported to credit companies such as Experian, TransUnion, and Equifax, so I am sure that I am slowly building my credit.
Some Things to Remember
A downside to this card is that it charges a high annual percentage rate (APR). It also charges a high annual fee, so I make it a point to ensure that my annual membership can make a huge impact on my score.
Another drawback is its low maximum credit limit. This can slow down my utilization of the card. However, with proper management, I can make the most of this service.
Indigo Credit Card Fees
I find that paying my due and charges on time and in full, if possible, allows me to stay within the interest charge given to me.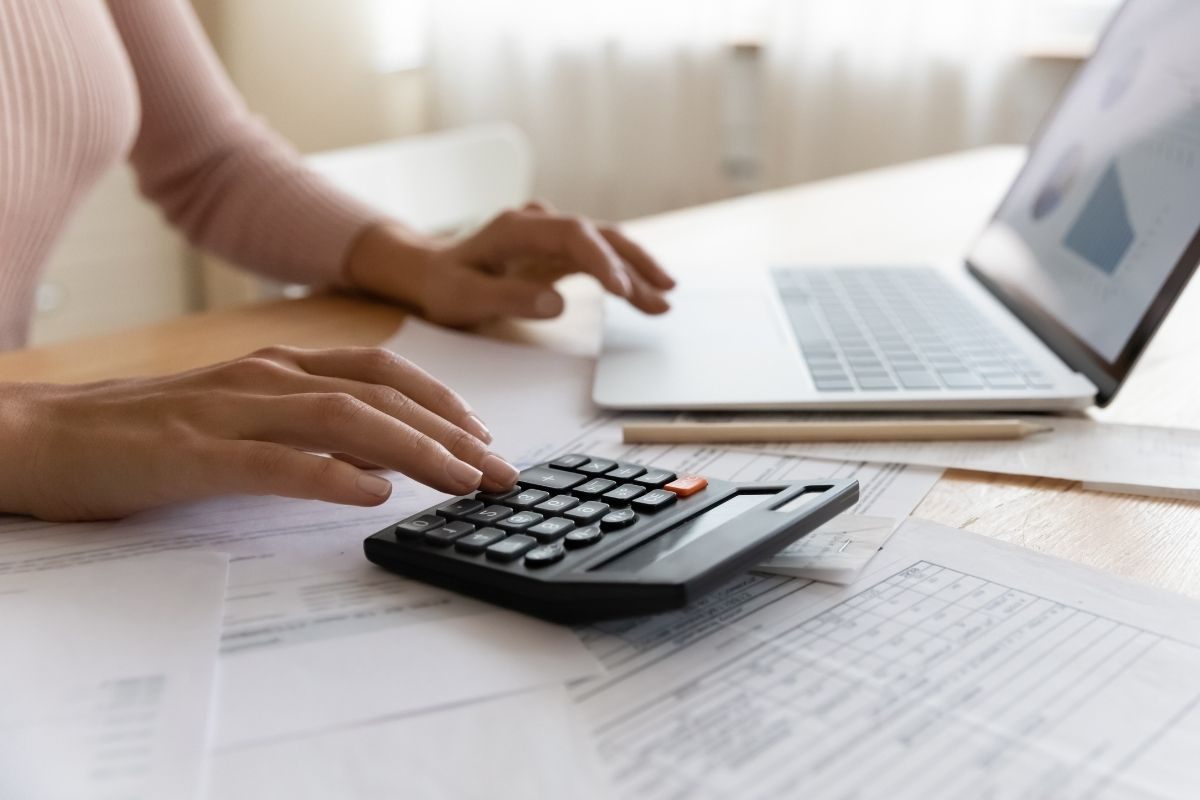 Should I fail to make a payment on time, I run the risk of increasing or boosting my interest rate, something which I definitely don't want since I also have to pay a late fee.
APR for Purchases– 29.9%
APR for Cash Advances – 29.9%
Penalty APR – None
Annual Fee – $125
Cash Advance Fee – 0% within the first year, $5 or 5% of the amount, whichever is higher
Foreign Transaction Fee – 1% of every transaction
Returned Payment Fee – $40
Important Notes for Charges
I believe it's also important to note that while there is a 0% charge for the cash advance fee within my first year, I will still be charged a corresponding interest rate from my date of transaction.
The due date of the bill is at least 25 days after each billing cycle is closed. I discovered that provided I pay my entire balance in full and on time each month, the bank will not charge me any interest rates on my purchases, giving me more control and savings over my finances.
Getting an Indigo Credit Card
Applying for credit can be quite intimidating, especially for those who don't have good credit. I discovered that I can do away with hurting my credit score and instead, pre-qualify for the Indigo Credit Card without impacting my credit score.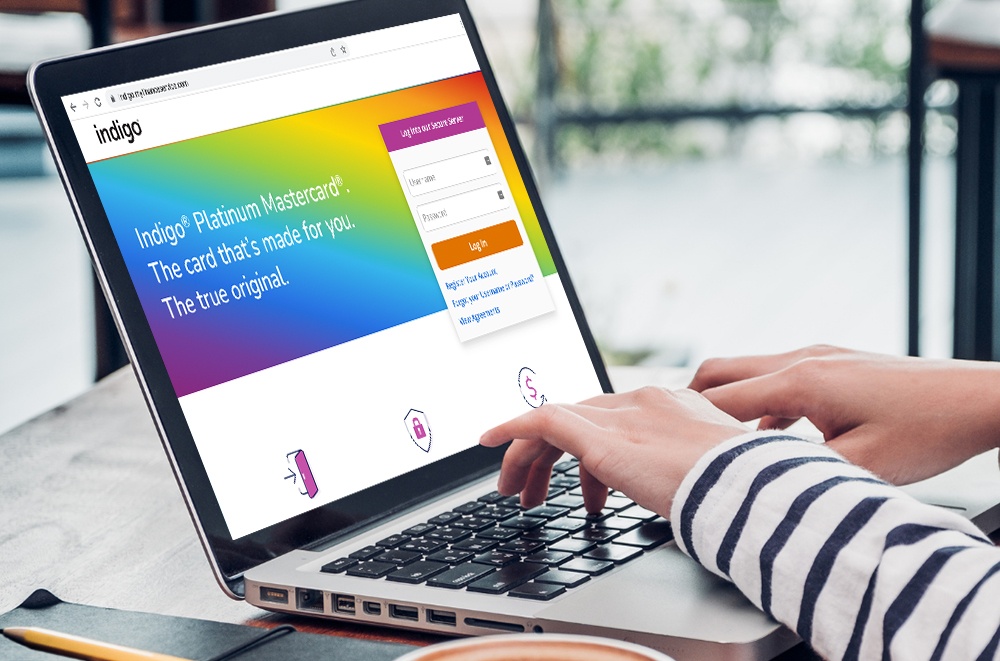 The beauty of pre-qualifying for a credit card is that I can see my approval odds before the application itself. I can even be pre-approved even when my credit score is less than perfect or when I have existing bankruptcies.
The pre-qualification application on the site reveals its decision within seconds. This only needs my name, address, email address, phone number, date of birth, and Social Security number.
Once I see that my chances of being approved for this credit card are favorable, I can then proceed to a full credit application. However, this already comes with a full credit check which can impact my credit score.
Eligibility and Requirements
Applicants like me who are interested in getting an Indigo Credit Card are only eligible for the card if they have a valid address in the United States. What's more, applicants should be at least be 18 years of age to apply and 19 years old if they reside in Alabama.
Meanwhile, having a valid Social Security number is also essential to qualify for a credit card. On top of having an address in the United States, I should also be able to prove and show that I have a US IP address. Having no existing Indigo Mastercard account is also a must.
I want to emphasize that the bank will also look into my review of both my income and my debt, as well as my identity verification documents in order to be prequalified or approved for an Indigo Credit Card. In general, I think that even those who have a credit score of around 300 to 670 will have a good chance of being approved for this credit card.
 Managing the Card
As of writing, there is still no Indigo Credit Card app that I can use on my mobile device. Despite this, I find that I can simply manage my credit card through my Indigo Credit Card account online. As mentioned, I can view my balance and transactions using this account at any time of the day.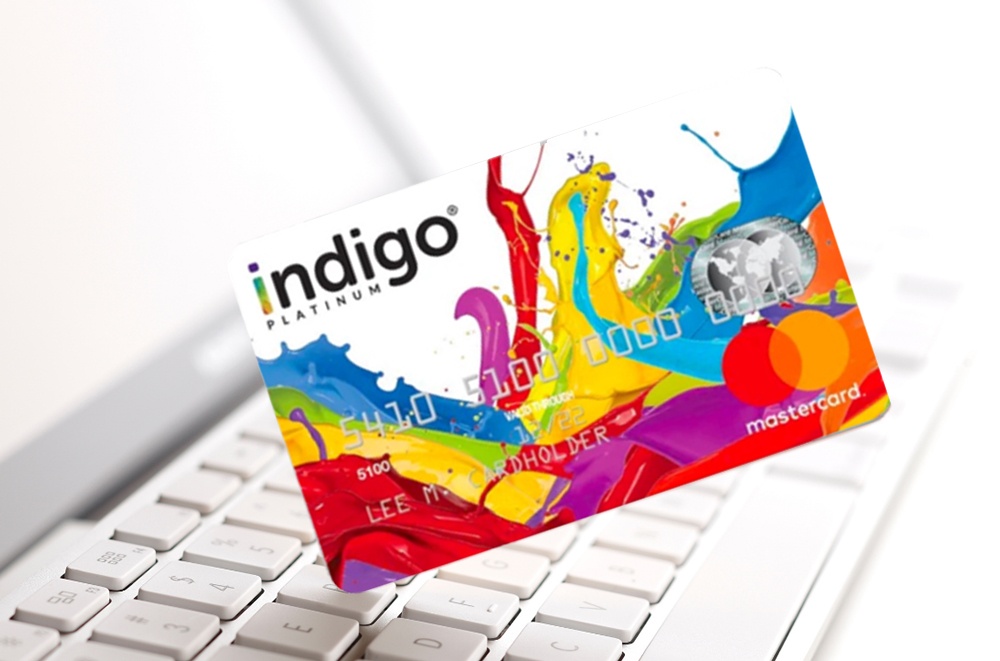 Aside from these primary functions, the credit card offers one of the best sets of features. It offers account security and monitoring by giving 24/7 access to the account. This lets me keep track of my balance, look at my statement, or set up a payment schedule.
Through AutoPay, I can schedule regular payments, helping me stay on top of my bills and other monthly dues. The bank also makes sure that all my transactions can be done conveniently and securely, so I can always use my card with peace of mind.
Alternatively, I can also call the credit card customer service hotline of Indigo to pay my dues over the phone rather than by logging into my account. I can also check the balance on my credit card statement by calling this number.
Getting in Touch with the Bank
The Indigo Platinum Mastercard is issued by Celtic Bank. To reach out to the bank, I have the option of calling them at 1-800-353-5920. I can also fax them at 503-268-4711.
Celtic Bank can also be reached through writing correspondence by sending them a mail at their registered PO box address. This is located at Genesis FS Card Services, PO Box 4477, Beaverton, OR 97076-4477.
The corporate headquarters of Celtic Bank, on the other hand, is located at 268 South State Street, Suite 300, Salt Lake City, Utah 84111.
The Bottom Line
I believe that the Indigo Platinum Mastercard is a great choice for those like me who have little to no credit. With its fast approval process and pre-qualification option, I can readily avail myself of this card with ease.
Disclaimer: There are risks involved when applying for and using credit products. Ensure you consult the bank's terms and conditions page before agreeing to anything. 
References
Indigo Platinum Mastercard – Home Page – Indigo Platinum MasterCard