Spending money on necessities is always a regular occurrence. Other everyday expenses are also paid for on top of my basic needs. Personally, I prefer using my credit card for the ease of use and accessibility it offers. This way, I can keep track of my transactions and monitor my spending.
What I like best about using a credit card for daily spending is the best ones have features that make spending money on anything more worthwhile. One of these is cashback programs. A lot of credit card issuers offer some form of this.
Those who are looking for a surefire way to earn some money back while spending should take a look at what the SimplyCash Credit Card has to offer. Check out the points below.
Get to Know the SimplyCash Credit Card
Features and Benefits of the SimplyCash Credit Card
How to Apply for the SimplyCash Credit Card
Understanding the Fees of the SimplyCash Credit Card
Managing the SimplyCash Credit Card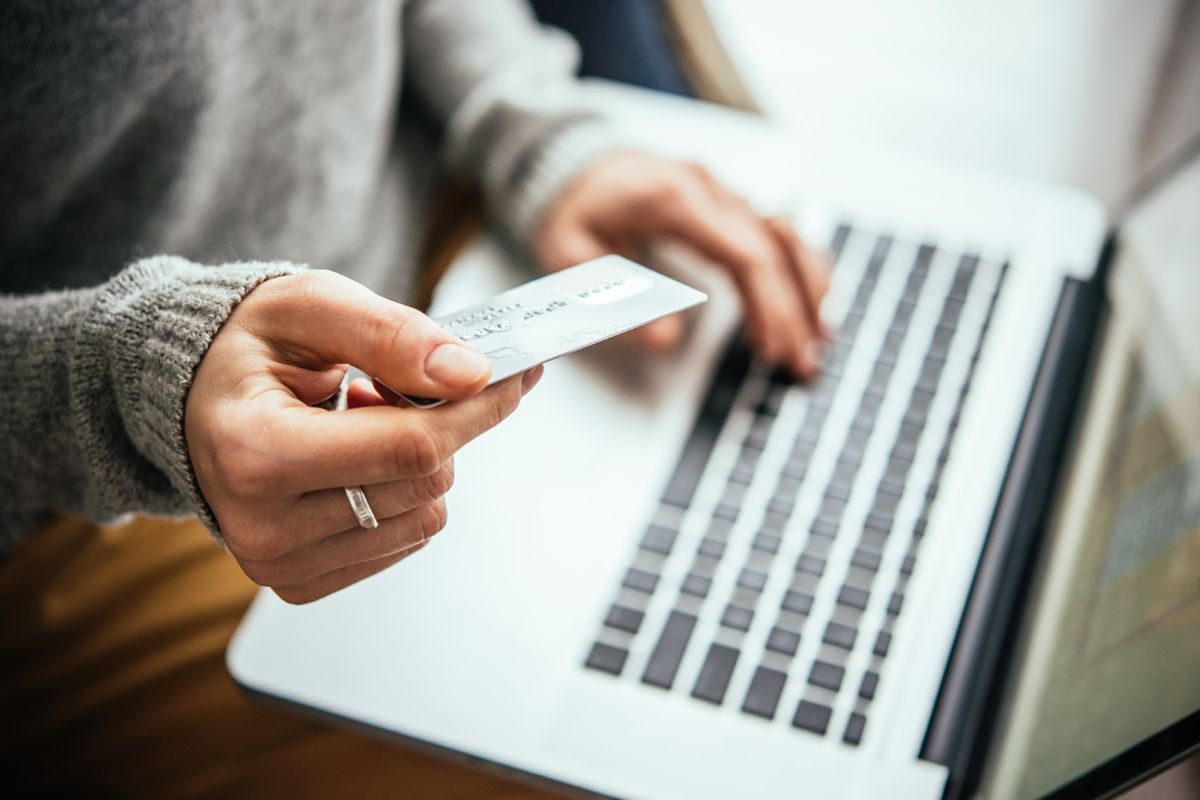 Get to Know the SimplyCash Credit Card
The SimplyCash Credit Card is an offering by American Express designed to help cardholders get cash back every time they make transactions. It covers a lot of spending categories, including groceries, gas, food delivery, and online shopping.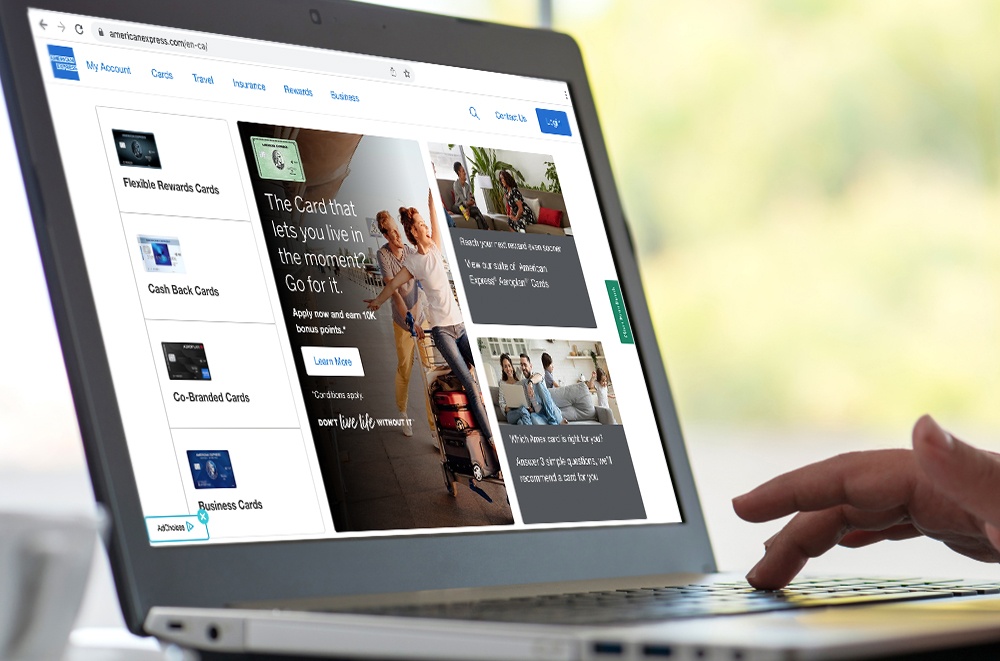 The card also comes with a lot of worthwhile features such as referral bonuses and access to various perks and rewards through American Express Experiences.
The best part is that the SimplyCash credit card has a Welcome Offer for new members. This lets me earn 4 percent cashback for spending within the first six months of card membership. The Welcome Offer is not applicable for current and former SimplyCash cardholders.
Another thing I want to highlight is that this promo is only applicable for a maximum of $5,000 in purchases. This amount is equivalent to $200 in cashback. After reaching the sixth month or the amount limit, the rate will revert to the base rate.
How It Works
American Express' cashback program is easy to understand. The base rate for the cashback program is 1.25%. This applies to any of my eligible purchases, which cover a lot of spending categories.
However, the rate will not apply to purchases that have been returned and refunded. It also does not apply to spending on other credits. So, if I receive cashback for a purchase, but I decided to return the product, then my rewards will be adjusted accordingly.
Another thing to remember is that deductions from rewards due to returns will be computed according to the current rate at the time. So, the amount to be deducted can be higher or lower than the amount I originally earned if there had been changes in the base rate since I made the purchase.
Features and Benefits of the SimplyCash Credit Card
While the cashback program is the main feature of the SimplyCash Credit Card, this credit product has a lot to offer in terms of benefits and perks. One of the things I find most rewarding is the referral bonus that lets me earn up to $750 per year for every successful referral.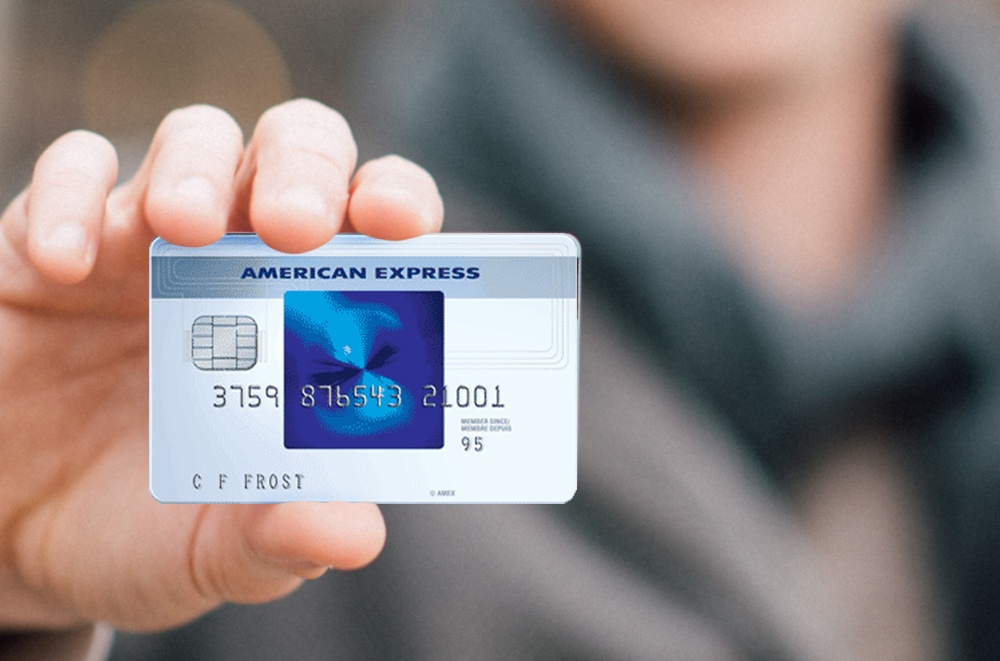 To qualify for the referral program, I should have a good record with Amex. Plus, I am only allowed to refer individuals who have expressed their interest in being recommended, and who I can prove to have a personal and familiar relationship with.
Next is the experiences offered by American Express Experiences, which gives me all kinds of awesome perks such as access to virtual events, tickets, and live performances. I also get to enjoy Front of The Line Presales, which offers easier ticket access for the most popular concerts, productions, events, and restaurants.
Entertainment, dining, retail, wellness, and on-site benefits are also covered by American Express Experiences. With it, I can access movies, food festivals, wellness facilities, and airport lounges, just to name a few.
Other Benefits
Owning a SimplyCash Credit Card is more worthwhile thanks to the insurance it offers. For one, I can enjoy travel accident coverage of up to $100,000 for accidental death and dismemberment when I buy tickets using the card.
It also offers insurance for purchases. With the Buyer's Assurance Protection Plan, I can extend the manufacturer's warranty up to an additional one year.
Plus, the Purchase Protection Plan, which ensures my purchases for 90 days from the purchase date in case of physical damage deemed accidental. Theft valued at $1,000 for every instance is also covered. Other offers include Amex Offers which provides tailored perks and American Express Travel Online.
How to Apply for the SimplyCash Credit Card
American Express makes it easier for consumers to apply for the SimplyCash Credit Card online. This is convenient for me as it saves me from dropping by a branch for a personal visit, and instead gives me a way to apply by filling out an online form.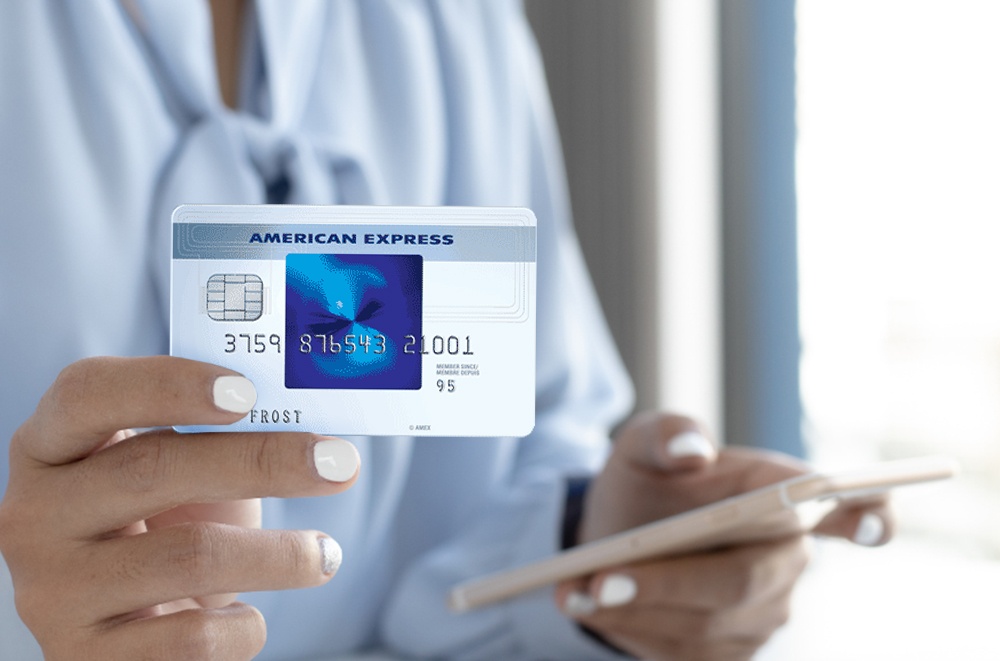 To proceed, I just need to enter my name, email address, date of birth, social insurance number, and other pertinent information, such as salary and income information.
I can easily fill out the form with minimal worries because Amex makes sure that I entered the correct information by giving me time to review it. In ideal cases, the company gets back to applicants in as quick as 60 seconds.
Eligibility and Requirements
While the application process is simple, there are eligibility qualifications and requirements in order to get this American Express credit card. The most essential factors include being a Canadian resident and having a Canadian credit file, as well as being in the age of majority in the applicant's province or territory of residence.
Most card issuers look for documents that could back up these claims. My trick is to gather all relevant documents together before applying for the card. This way, I can easily submit them when asked to do so.
Some of the most common files include a valid government ID with birth date, utility bills as proof of residence, recent paychecks, and the latest bank statements. Remember that some companies ask for other documents, so be ready to procure those when needed.
Understanding the Fees of the SimplyCash Credit Card
I want to emphasize that knowing what potential charges can apply to every type of transaction is always important.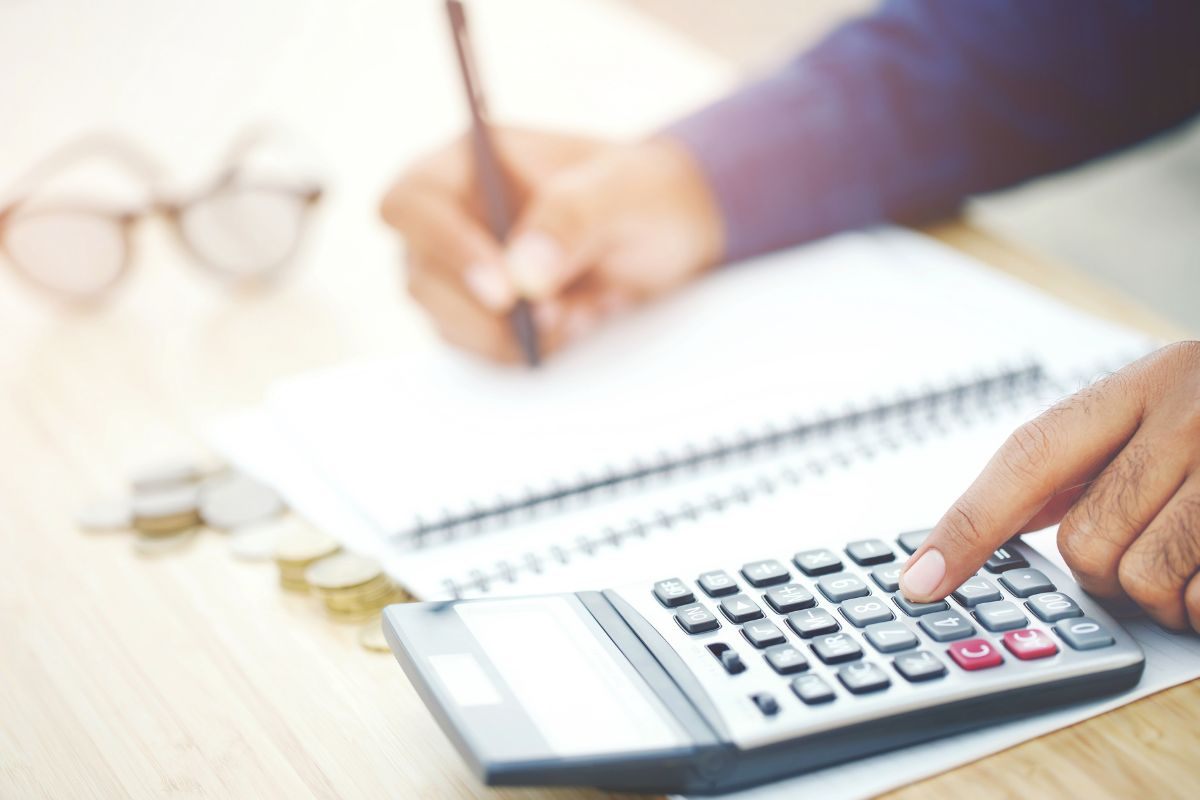 In fact, it should be one of the first things interested individuals apply for it. Some of the most common charges are interest rates, annual fees, transaction fees, and penalty charges.
Knowing these before making any transactions helps save me from unexpected expenses because I know exactly what to expect whenever I use my card.
Fees and Rates of the SimplyCash Credit Card
Interested individuals can keep track of these rates and charges, and save themselves some time by looking at the list below.
Annual Fee – None
Annual Purchase Rate for Purchases – 19.99%
APR for Cash Advances – 21.99%
Penalty Interest Rate for Missed Payments – 23.99% for 12 billing periods if cardholders have two missed payments within 12 months
Currency Conversion Commission – 2.5% of the amount
Cash Advance – $2.75
Dishonored Payment – $25
Overlimit – $29
Balance Transfer/Amex Cheque – up to 3% of the transferred amount
Credit Balance Inactivity – remaining credit balance amount or $10, whichever is lesser
Managing the SimplyCash Credit Card
I can easily manage the SimplyCash Credit Card by logging into the American Express App. It is available on iOS through the App Store and Android through the Google Play Store.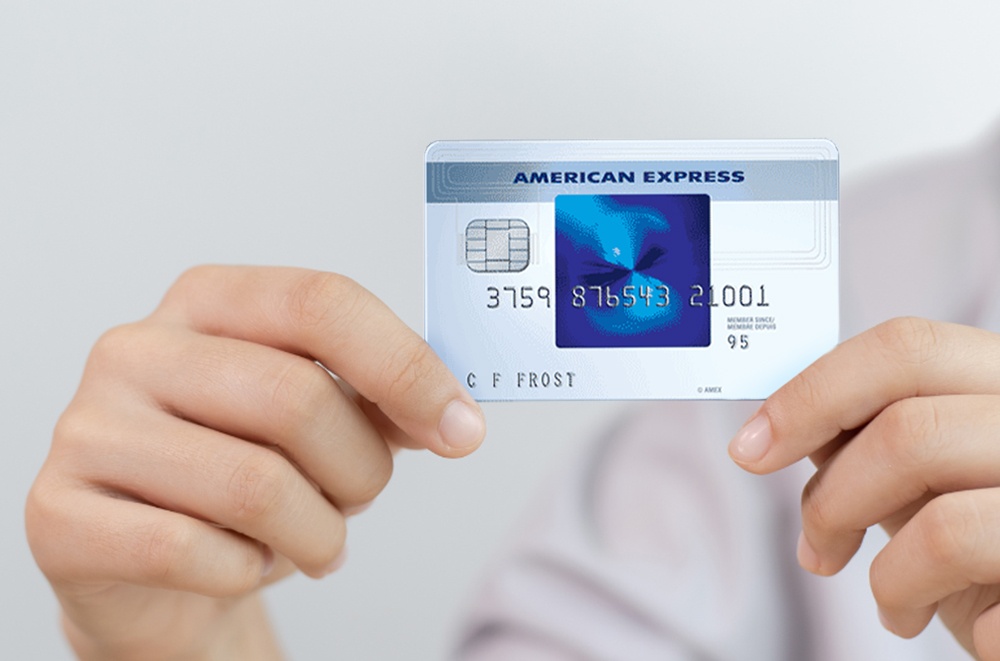 This application offers important account management features such as viewing your recent transactions including amount and date. It also lets me make the most of my card by monitoring my rewards and letting me decide how I use my cashback.
The best thing about it is it lets me take steps to secure my card in case of suspicious activities. I can freeze my card and change my PIN when needed. Logging into my account is also secure thanks to security measures such as biometric authentication.
Other valuable features include the option to Go Paperless by tapping enabling Online-Only Statements using the app. This software also lets me Pay with Plan It, which gives me the option to pay via installment.
Contacting American Express
Those interested in getting the card but want to know more about it can reach out to an Amex representative by phone at 1-800-869-3016. For applications for personal cards such as the SimplyCash card, dial 1-800-567-2639.
They can also reach out via mail at American Express, General Correspondence, P.O, Box 3204 STN 'F', Toronto, Ontario, M1W 3W7, Canada.
Conclusion
The American Express SimplyCash Credit Card is one of my best choices for a cashback card that is proven to be rewarding. Make sure to consider this card when looking for a worthwhile option.
Disclaimer: There are risks involved when applying for and using credit products. Ensure you consult the bank's terms and conditions page before agreeing to anything.
References
American Express App – The American Express App | Download the Amex App
SimplyCash Credit Card – SimplyCash™ Card from American Express| American Express Canada