Shopping and purchasing necessities have never been more diverse, thanks to various physical and online stores. This is why I like having a reliable credit card handy. I can pull it out to purchase goods and services while I am out shopping or from the comfort of my home.
Another reason I find these cards extremely useful is they allow me to use various modes of payment. I prefer going cashless, so swiping or tapping my card is my best choice. However, I can also use it to get cash if need it.
The Plastk Secured Credit Card is a flexible and dependable option when it comes to credit cards. Let's talk more about this card below.
Plastk Secured Credit Card Features
Pros and Cons of the Plastk Secured Credit Card
Plastk Secured Credit Card Fees and Rates
Getting a Plastk Secured Credit Card
Managing the Card
Plastk Secured Credit Card Features
Plastk Secured Credit Card is a practical option for all kinds of individuals. I find it safe and easy to use perhaps because it works exactly like a regular credit card. What makes it different is it is a secured card, which means that it requires collateral.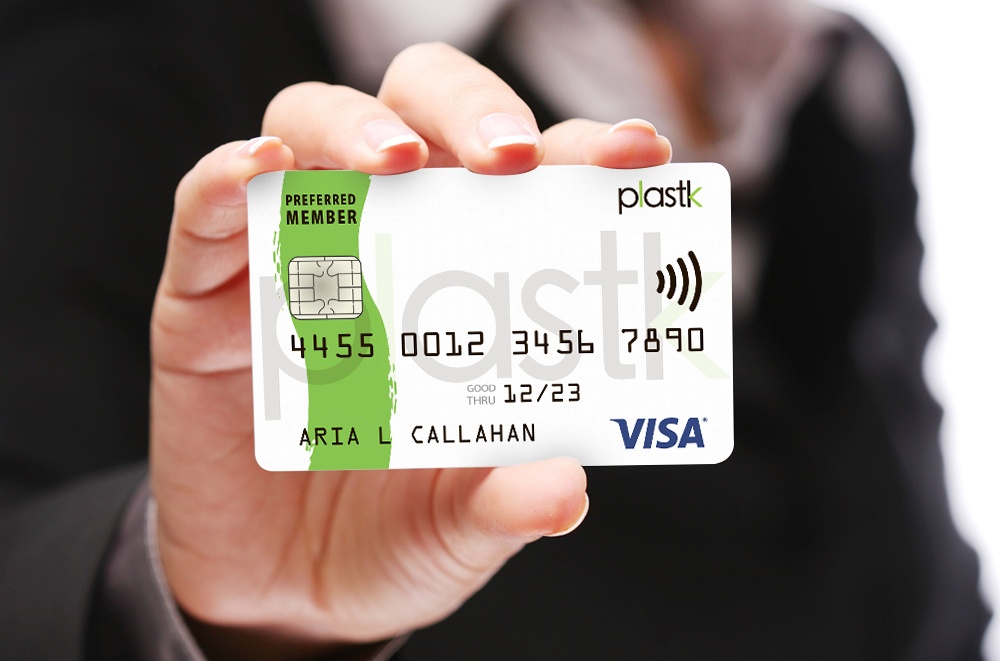 The collateral comes in the form of a security deposit, which plays a huge role in various aspects of the card including the card limit. This may sound like owning the card is too much of a hassle, but I personally think that it creates more trust between the two parties.
This card is perfect for people who are looking for ways to boost their credit profile. It can be used to build, support, and restore my rating. This card is also useful even without the need to improve my credit and financial background.
What I like most about this card is that it is packed with various features that make using it more worthwhile. There are various perks and rewards in store whenever I spend using this card.
Perks and Rewards
So, what are these perks? One of the most exciting things the card has to offer is its rewards program. I earn points every time I use this card, which accumulates over time. These points can be used to purchase all kinds of rewards. Premium rewards are given to frequent card users and exclusive members.
Points can be used to pay my balance. When I accumulate 250 points, it can be converted into $1. So, the more I spend, the more I earn. Just remember that a minimum of 2,500 points is required to be able to redeem them.
This card is also very accessible, thanks to it being accepted in different countries across the globe. Plus, it is easy to apply to get it through its fast and stress-free process.
Pros and Cons of the Plastk Secured Credit Card
Like any other credit card, I need to point out that there are pros and cons to the Plastk Secured Credit Card. Let me start with the advantages. The most important benefit offered by this card is its potential to boost my credit profile.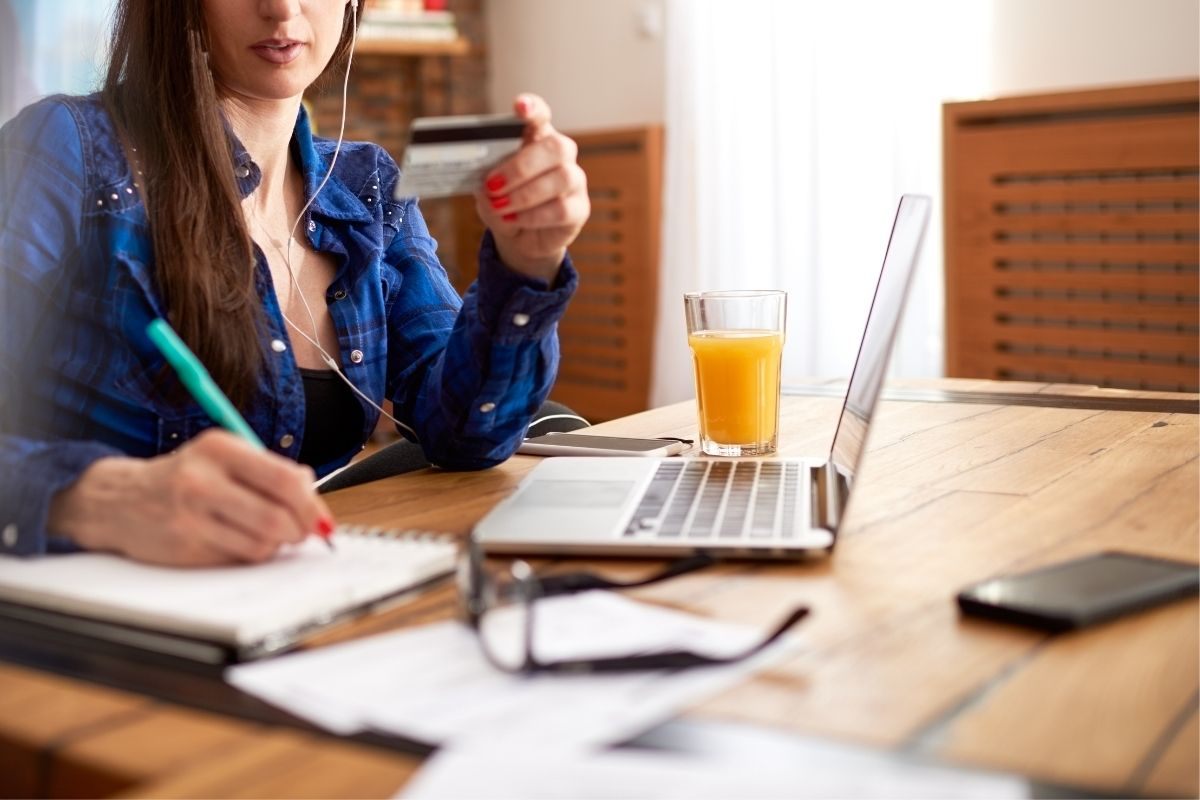 Because it is secured, it allows me to improve my credit score every time I make purchases. It is also very easy to apply for and use.
Plastk also has a Zero Fraud Liability policy, which helps protect cardholders in case of fraudulent activities. Overall, the security, accessibility, and features it has to offer make it one of the most desirable cards out there.
Some Things to Remember
One thing interested individuals should remember about this card is the fact that it is secured. To some, this is a disadvantage because, unlike other credit card options, it requires a security deposit as collateral.
Cardholders also need to mind fees and rates. It is important to find out what these fees are even before applying. This way, cardholders know what to expect and will not be surprised with all the fees they need to pay.
To ensure that I know everything there is to know, I always do my research and read the fine print before signing.
Plastk Secured Credit Card Fees and Rates
Speaking of fees, part of the responsibility of owning a credit card is paying fees and other charges. Many credit card providers impose lower fees and rates to attract more customers and Plastk is no exception.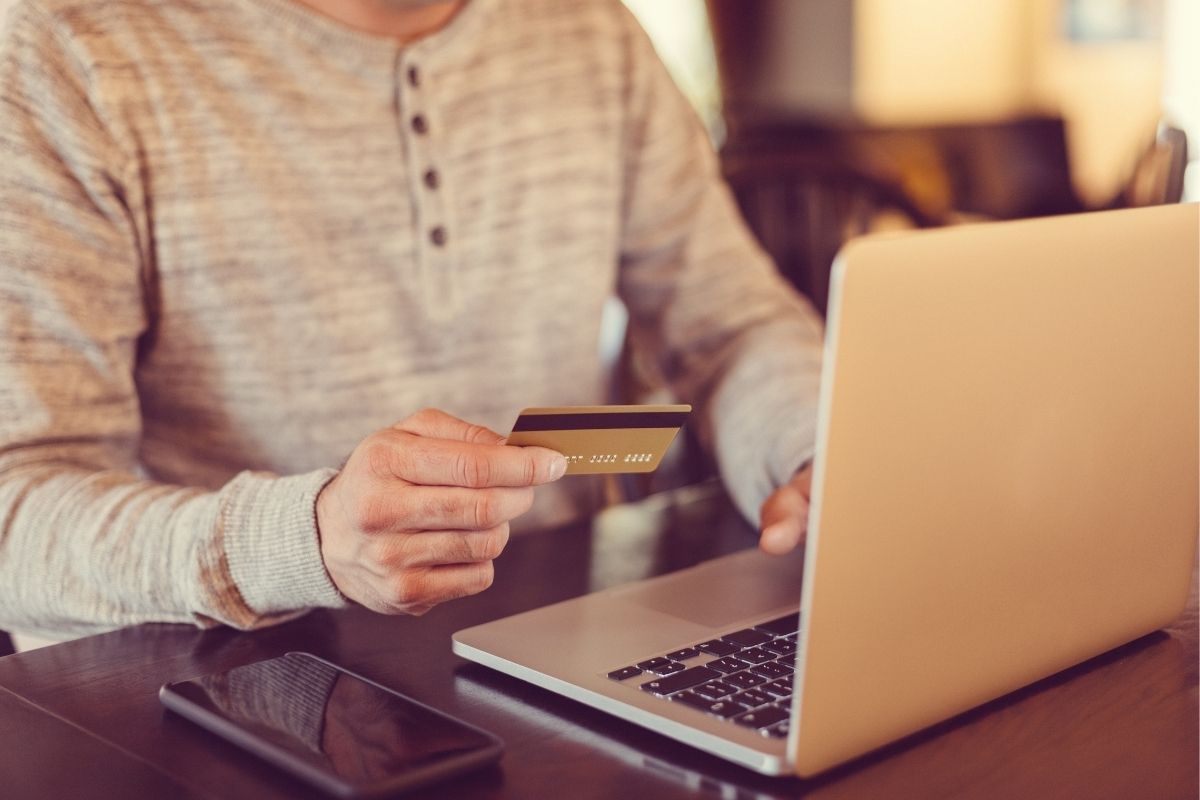 Before I tackle the specific fees for this credit card, I want to talk about the repercussions of failing to pay dues on time. Most credit cards impose penalty fees for late payments and other similar offenses. The following are fees and rates for the Plastk Secured Credit Card.
Annual Fee: $48
Interest Rate: 17.99%, which can go up to 29.99% after missing two payments
Cash Advance Fee: 21.99%
Monthly Maintenance Fee: $6
Bonus Features
One of the things I find most interesting about this card is it offers a sign-up bonus. This comes in the form of a 0% annual percentage rate for three months. Not only that but it also offers 5,000 bonus reward points after signing up.
New owners are also given a 25-day interest-free grace period upon making purchases. Another three days are given as a grace period for cash advances.
Getting a Plastk Secured Credit Card
If there's one thing that enhances the desirability of this card, I would say that it is its fast and convenient application process. Everything can be done online, so I just need to fill out the sign-up form on the Plastk website. This form requires my desired card type as well as personal information such as my name and date of birth.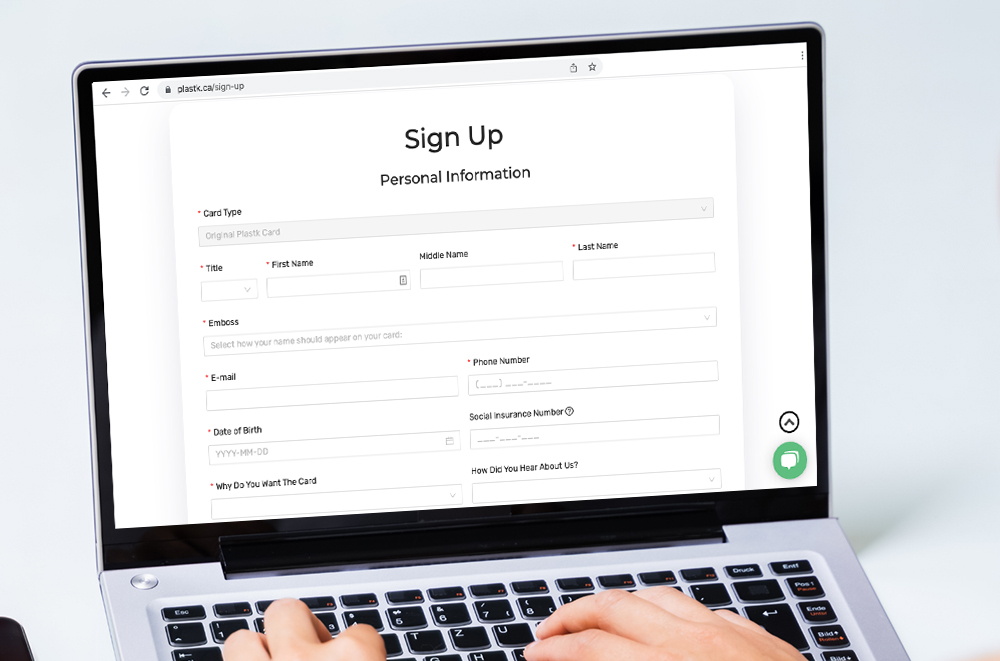 I also need to provide my contact details, particularly my email address, phone number, and address, as well as my social insurance number. The form also asks why applicants want the card, with rebuilding credit profile, being new to Canada, and wanting a rewards card as possible options.
Employment and financial information are also important. This includes employment status, desired credit limit, an annual income before taxes, other household income before taxes, mortgage, and referral code, if applicable.
After filling out this form, I just need to submit it and wait for the company to get back to me and let me know the decision.
Eligibility and Requirements
The Plastk Secured Credit Card requires collateral. The amount I deposit will affect the credit limit given to me by the bank. The higher the deposit is, the higher the credit limit will be.
Aside from this, banks need to know whether I can make my payments. This is why they evaluate applicants' credit and financial backgrounds. Others prioritize income and employment.
When applying, it is always smart to have important documentation on hand. Personally, I always prepare a copy of my proof of identification, residence, and income. For this, I just make sure to have a valid ID, utility bills, and my latest payslips. A recent bank statement can also help.
Managing the Card
Another great thing about this Canadian credit card is it offers a lot of methods to manage the account. I can access my account via web banking or by logging in through a browser. This gives me a lot of options and settings to configure in order to customize my experience.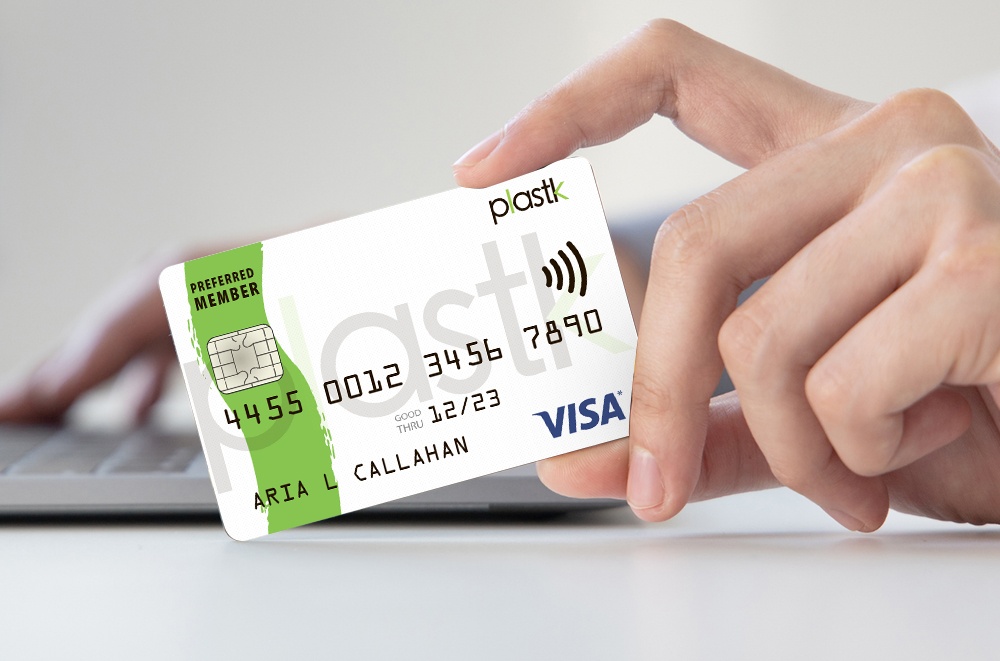 Since most people own mobile phones, Plastk made it a point to give users access to their accounts via mobile banking. I just need to download the Plastk app and log in. This way, I can track my account anytime, anywhere, as long as I have an Internet connection.
The app is equipped with various features such as points tracking, budget setting, next payment reminder, and many more. It is worthwhile to explore the app and familiarize myself with its functions.
The best way to manage a credit card is to stay on top of expenses. I always make sure that I am aware of all the transactions that appear in my history. I also make it a point to pay for my balance on time. This is the most efficient way to avoid paying late and detect any suspicious transactions that may occur.
Getting in Touch with the Bank
Those who want to know more about this credit card can definitely get more information straight from Plastk. They have various modes of contact such as phone via 1-855-485-0102 or email at [email protected]
It is also easy to reach out to a customer service representative via chat. It has a Client Success Team available on its website.
Customers can also get in touch with them via mail. Their corporate address is 620 12thave SW Suite 201, Calgary Alberta, T2R 0H5.
The Bottom Line
Having a Plastk Secured Credit Card may be one of the best financial decisions for many. With its many features and worthwhile offers, I definitely think this will be a great addition to any person's arsenal, especially if they want to rebuild their creditworthiness.
Disclaimer: There are risks involved when applying for and using credit products. Ensure you consult the bank's terms and conditions page before agreeing to anything.
References
Plastk Secured Credit Card – Plastk
Plastk website – Plastk
terms and conditions – Plastk