Money plays an important role in our lives. As a matter of fact, I pride myself on being able to scrimp, save, and invest properly and allocate my budget for different needs and concerns.
There are, however, unexpected events that tend to take me by surprise. From hospitalization or medical emergencies to home renovations and other large purchases, I find that borrowing money at times is a necessity as well.
This is where a Consumer Capital Loan comes in. With a personal loan from this company, I can cover my expenses and necessities right away and with the peace of mind I deserve. Learn more about Consumer Capital and how to apply for a loan below.
What Is a Consumer Capital Loan?
Features and Benefits of a Consumer Capital Loan
Learning How to Apply for a Consumer Capital Loan
Rates and Fees That Come with the Loan
Making a Payment on Your Loan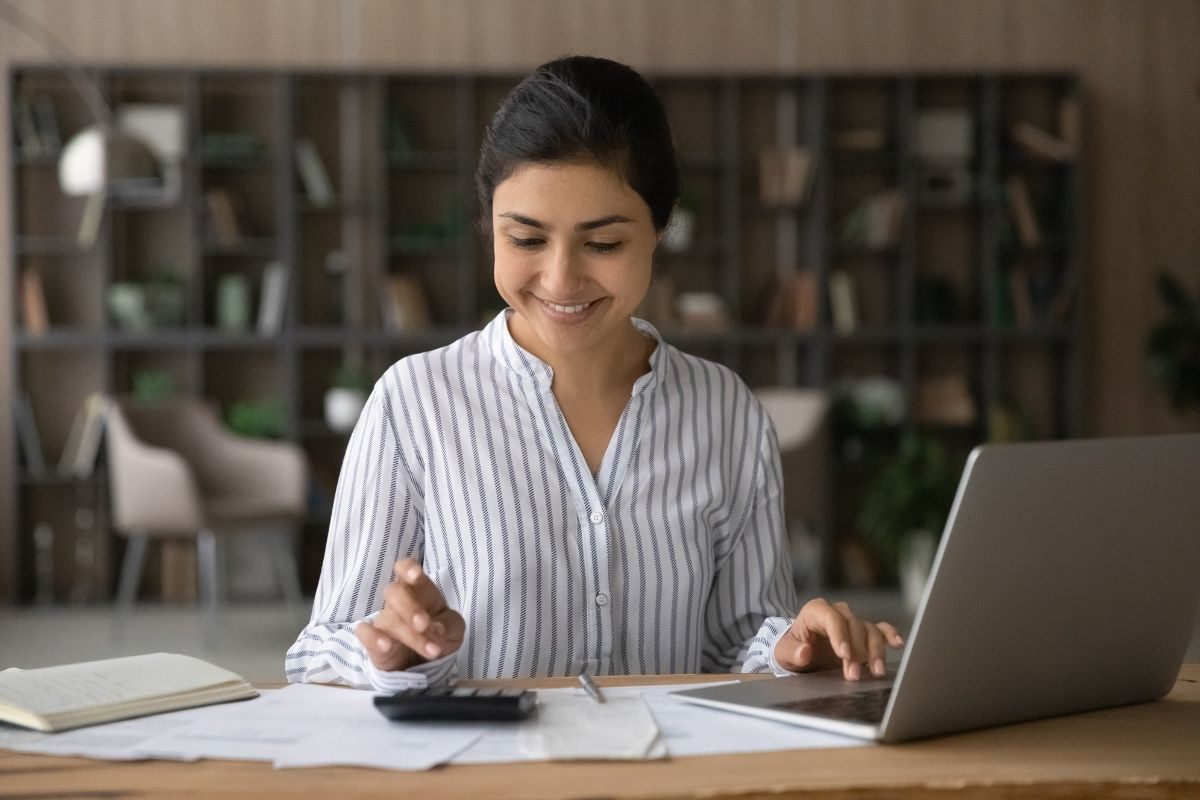 What Is a Consumer Capital Loan?
From what I have read, I discovered that Consumer Capital is a Canadian-based alternative lender. It mainly focuses on providing consumers and borrowers with fast and efficient loans to address their respective needs.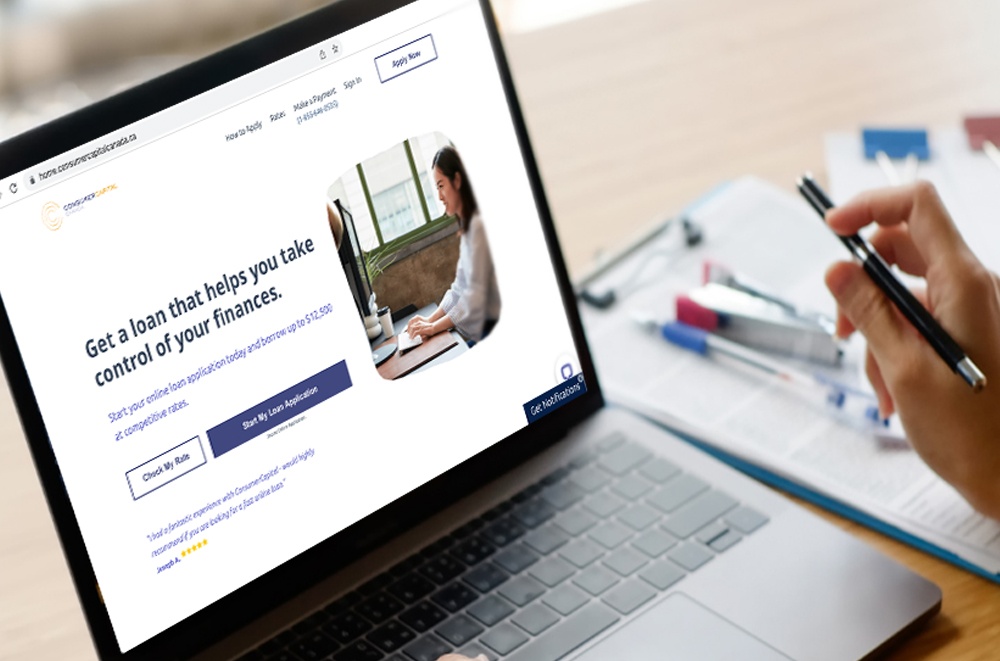 By extension, the Consumer Capital Loan is the main product or line of credit being given to applicants and borrowers like me.
Based on what I have seen from their website, I am allowed to borrow any amount from $500 to $12,500.
Who It Is For
The Consumer Capital Loan is designed for borrowers, like me, who need to use a personal loan for different reasons. After all, this particular loan is made to help me and other people in times of need, particularly financial emergencies.
I find that the personal loan offered by Consumer Capital is one of the most versatile loans around. It can be used for medical bills and emergencies, paying for debt consolidation, making car repairs and home improvements, and many others.
That said, I believe that the Consumer Capital Loan is for individuals who encountered unexpected situations and need their financial situation covered without running themselves thin on their savings.
Features and Benefits of a Consumer Capital Loan
One of the highlights of the Consumer Capital Loan is that I can borrow amounts anywhere from $500 to $12,500 depending on my needs. I can easily specify how much I need in my application.
To complement this, I discovered that the financial institution extends competitive interest rates compared to other lenders in the market, even providing rates between 19.99% to 34.99%. This, however, is dependent on a number of factors, including my creditworthiness.
Another aspect I appreciate about borrowing and taking a loan from Consumer Capital is that, if I am already an existing customer, I can gauge if I'm eligible for a balance increase on the current loan I have. This is ideal especially if the amount I have initially borrowed does not meet my current needs.
Even better, I am thankful that Consumer Capital has flexible payment terms to accompany my loan. They offer repayment terms of up to five years, starting from 24 to 60 months. This makes it ideal for me and other borrowers to find the sweet spot and make loan payments more manageable over time.
Easy Application Process
I also have to point out that Consumer Capital Loan makes it easy for me and other borrowers to apply and with our dignity intact to boot. Unlike other lenders which tend to get into the nitty-gritty of it all, Consumer Capital focuses only on the essential aspects surrounding my case.
The application process itself can be done online and be finished within minutes. In fact, it can be done in just five minutes depending on my speed and if I have the necessary documents on hand.
Apart from the efficient application process, what I like about Consumer Capital is that it does everything online. It also verifies my application and lets me know of my pre-approved loan and rate electronically. Even the deposits are done digitally, with the funding being sent directly to my account.
Learning How to Apply for a Consumer Capital Loan
To apply, all I needed to do is to fill out the application form found on the Consumer Capital Canada website. The details I need to provide include the amount I want to borrow, the purpose of my loan, my name, email address, phone number, and my date of birth.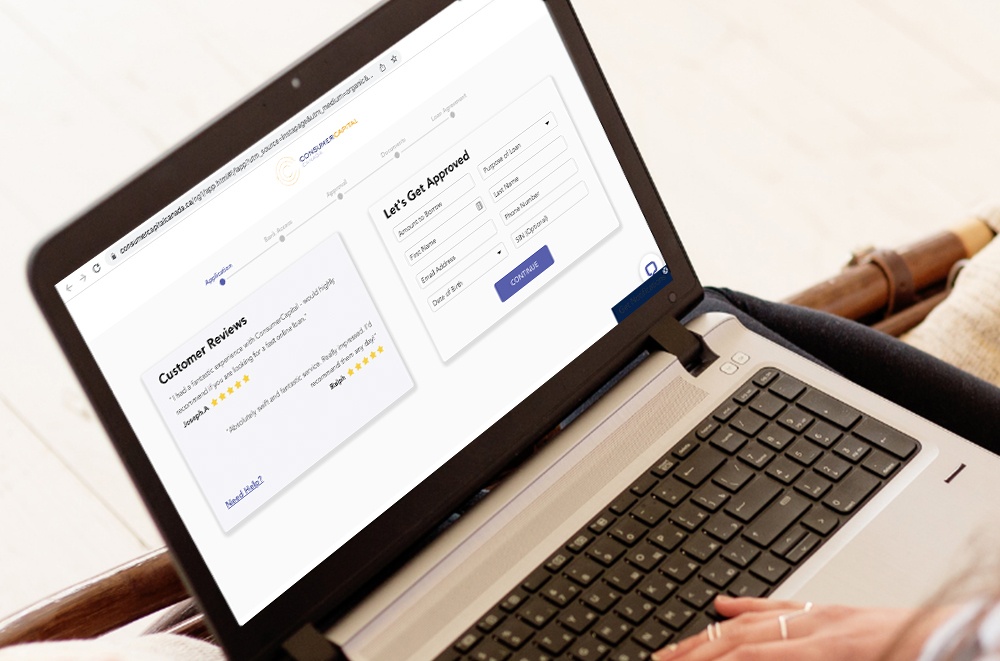 I also have the option of providing my Social Insurance Number (SIN). I also need to disclose employment details. This includes my gross income and my income frequency, my employment status, occupation, employer name, employer's phone number, the province and city of my occupation, and how long I have worked in the company.
My address is also an important part of the application. It also asks me to disclose how many years and or months I have lived in my current place, the status of my living situation, and the monthly payments I do for it.
After answering these and reading the terms of conditions page, I can proceed with my application. In just a few minutes, applicants will receive their pre-approved loan and rate. If the application is approved, borrowers can expect their funding to be deposited right into their bank account in as little as 24 hours or less than one business day.
Eligibility Requirements
Since Consumer Capital is Canada-based, I believe that being a Canadian resident as one of their main requirements just makes sense. In addition to this necessary detail, I also discovered that being aged 18 and older in most Canadian provinces is also imperative.
On top of these, having a minimum gross monthly income of $1,600 and a primary source of income are also both important to qualify for a Consumer Capital Loan.
I also discovered that for applicants to be approved, they must not have declared bankruptcy or be in debt management. This often entails having a good credit score as well.
Rates and Fees That Come with the Loan
The amount being borrowed from Consumer Capital varies from one person to another. As such, I feel that it is imperative for me to say that the rates and fees being given to me are not necessarily the same as that of other people.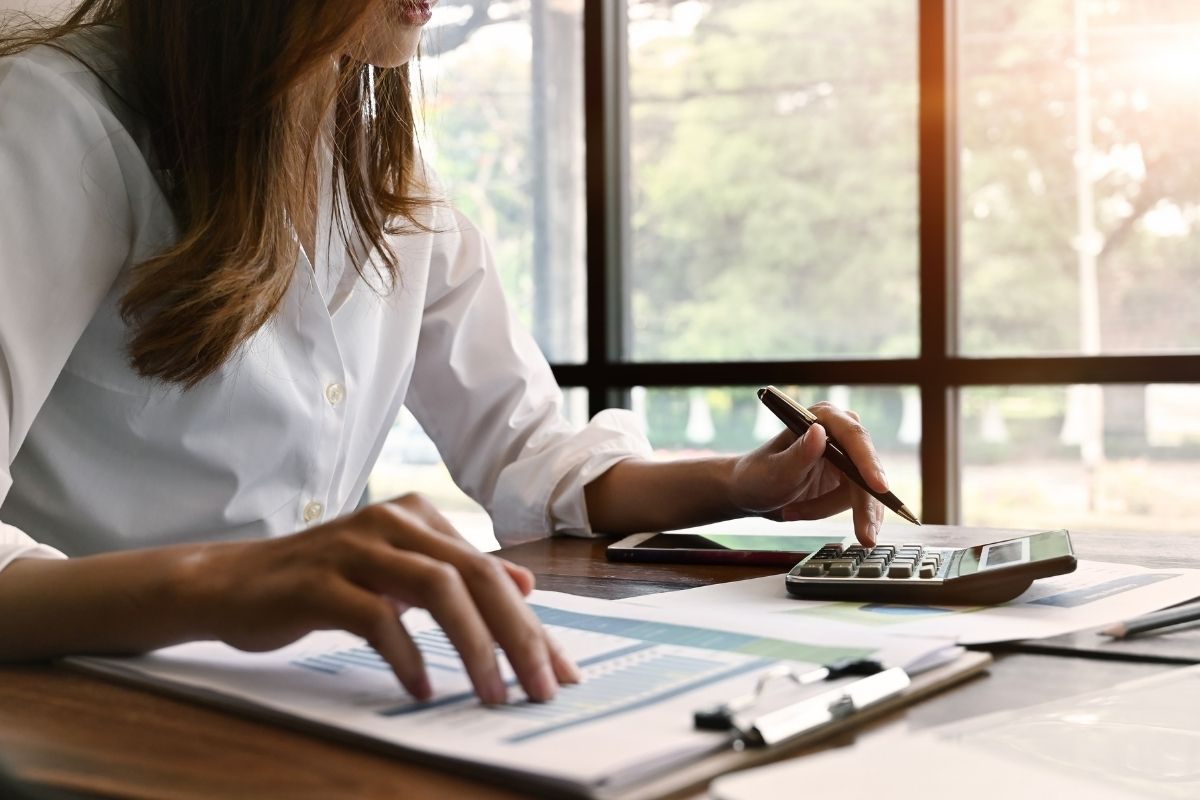 Apart from considering my circumstance, my creditworthiness, my ability to pay, and other necessary factors, Consumer Capital may base the rates and fees extended to me based on the amount I am taking out as well as the term loan. Below are these corresponding fees.
Interest Rate – ranges from 19.99% to 34.99%
Extra Payments Charge – None
What You Need to Remember
The example above is based on a representative borrowing of $6,500 and an interest rate of 19.99%. I discovered that individuals who borrowed the said amount from Consumer Capital, and will be paying every two weeks for a total of 52 repayments, will be required to shell out $187.84 for every payment.
In order to prevent Consumer Capital from charging delayed payment charges and other fees, I find it best to always pay the required amount on time, and possibly, in full. This gets me in their good graces and helps me keep my credit score looking great.
Making a Payment on Your Loan
Knowing how to make repayment on my loan is an important aspect I often consider prior to applying for a loan and making a huge financial commitment. Thankfully, I found out that Consumer Capital makes it easy and simple for me to pay back my dues.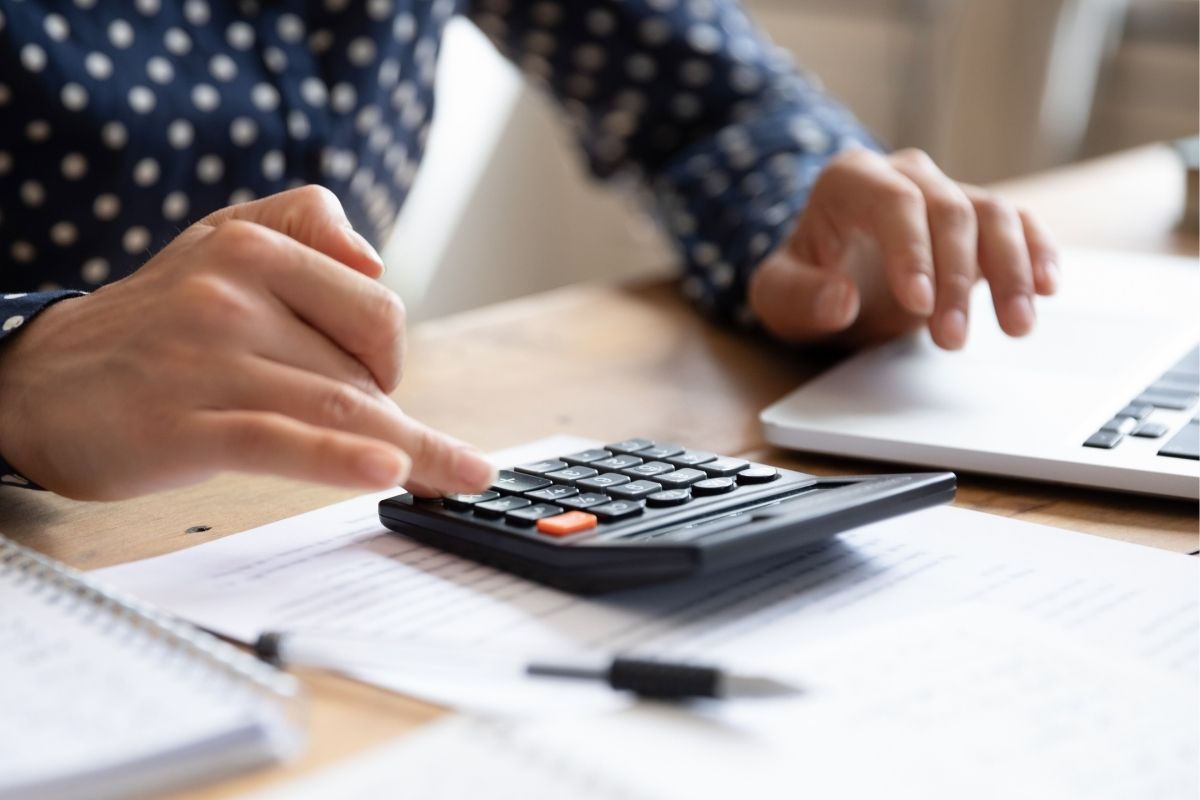 There are two ways to make repayments. One of these is through paying online via the Consumer Capital website, while the other method can be done by calling them at their hotline at +1(855) 646 0535. To make an online payment, all I needed to do was provide my account number, albeit this is optional, and my name, email address, telephone number, billing address, city, province, and postal code.
I also had the freedom to choose the payment frequency I wanted, whether or not I wanted to make a one-time payment or schedule a recurring payment and for what amount. To finish, I just disclosed my card information. Easy as pie.
I believe that scheduling a recurring payment is much more efficient and seamless since I don't have to worry about making my payment on time. Instead, Consumer Capital will just deduct my payment from the account I have provided.
Consumer Capital's Bank Information
I understand that there may be people who want to reach out to Consumer Capital to know more about their loans. Thankfully, I appreciate that they can be reached via telephone number at +1 (888) 555 4192.
Alternatively, I also have the option of emailing them at [email protected]. For those who want to write to them, they have a PO Box located at PO Box 980, Station A, Toronto, ON, M5W 1G5.
The Bottom Line
Getting a Consumer Capital Loan is ideal for those like me who want a fast and efficient means of applying and being approved for a loan in Canada. With its seamless process, I can do everything right from my own home while still enjoying the benefits its loan can provide.
Disclaimer: There are risks involved when applying for an using a loan. Please see the bank's Terms and Conditions page for more information.
References
Consumer Capital Canada website – ConsumerCapital Canada Inc.