Traveling abroad is always a worthwhile, yet costly experience. Whenever I go on an international trip, I make it a point to prepare for my spending while in another country. A card is great for funding my expenses making them more manageable.
The best thing a tourist can have during such trips is a card dedicated to foreign travels and currency exchanges. The Easy FX Card is just the right choice for me as it has lots of money-saving and convenient features.
This card can be used in millions of locations all over the world and offers a lot of valuable features. Read on to learn more about this credit card and what it offers to users.
Easy FX Card Features
Pros and Cons of the Easy FX Card
Easy FX Card Fees and Rates
Getting an Easy FX Card
Managing the Card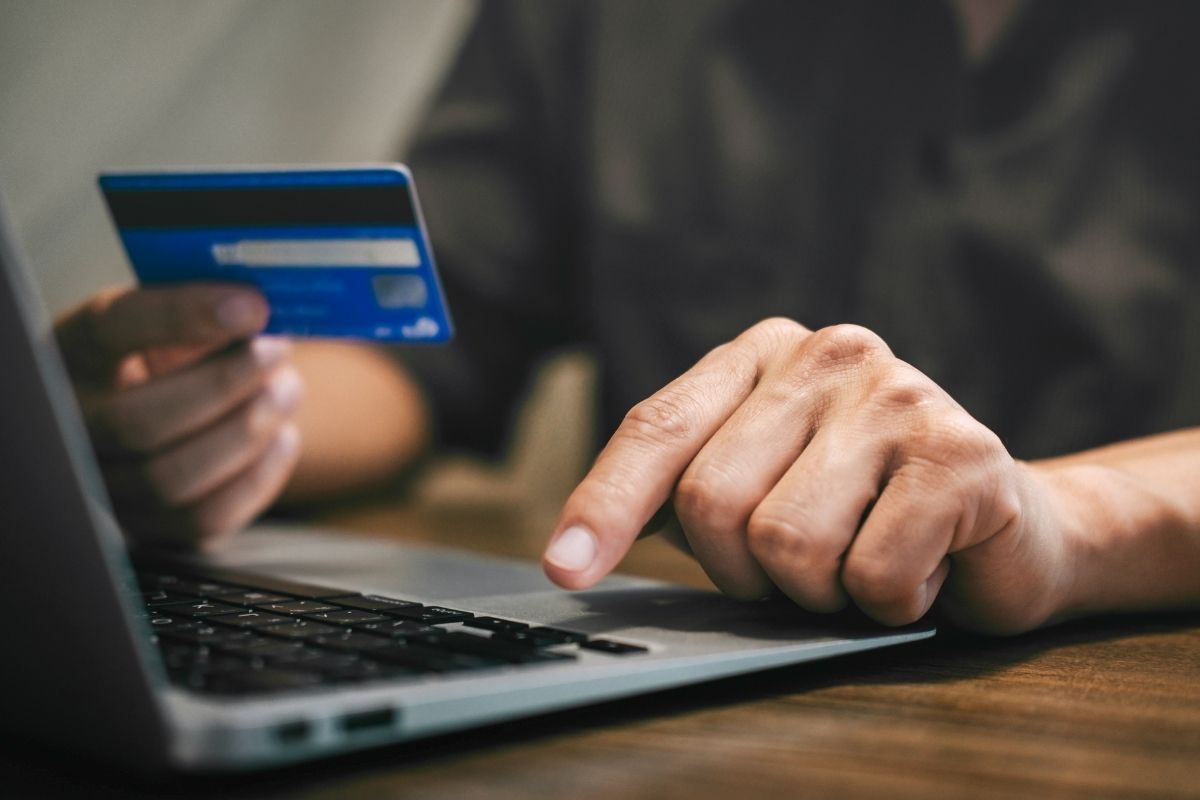 Easy FX Card Features
The Easy FX Card was created for personal use, particularly in foreign travels, where currency exchange is required. It makes accessing my money more convenient as it allows users to manage their balances in real-time using any platform.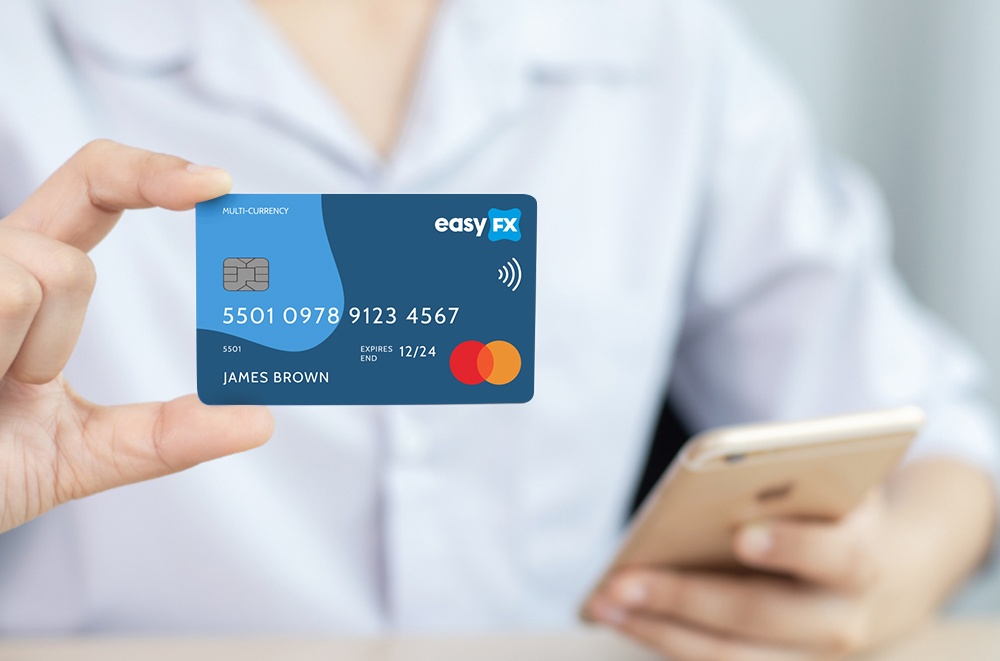 This card gives makes different currencies available wherever I go. So, I can have United States Dollars, Canadian Dollars, Euros, Japanese Yen, and many more in my account anywhere I go. To get money in these currencies, I just need to top up the right wallet and I am good to go.
This card is powered by Mastercard, which makes it compatible with any ATM and point-of-sale systems that accept Mastercard. That means I can use this in 35 million locations, and more than two million ATMs in the world. Plus, a lot of online merchants accept Mastercard.
This card supports many popular currencies such as AUD, CAD, GBP, DKK, CHF, EUR, HKD, NZD, NOK, SEK, PLN, ZAR, and USD. If this list does not include the currency used in my next target destination, I can still use this card as a debit card.
Security at its Finest
Credit cards are preferred by a lot of international travelers because of the convenience and security that they offer. Travelers can have the same level of peace of mind with the Easy FX Card. It is equipped with the latest technology designed to make banking secure.
The bank uses security chips and personal identification numbers (PINs) to help guarantee the safety of my funds, as well as to minimize the possibility of fraudulent transactions.
Its in-depth account management system allows me to block the card should I suspect any fraudulent activity or if I feel that my account has been compromised. I can also suspend it when not in use, specifically when I am not traveling.
Pros and Cons of the Easy FX Card
Like any other financial product, this card has its own strengths and weaknesses. The key to getting the right card is weighing its potential benefits as well as seeing what things matter and what does not. For this card, the strongest point is its ability to carry different currencies.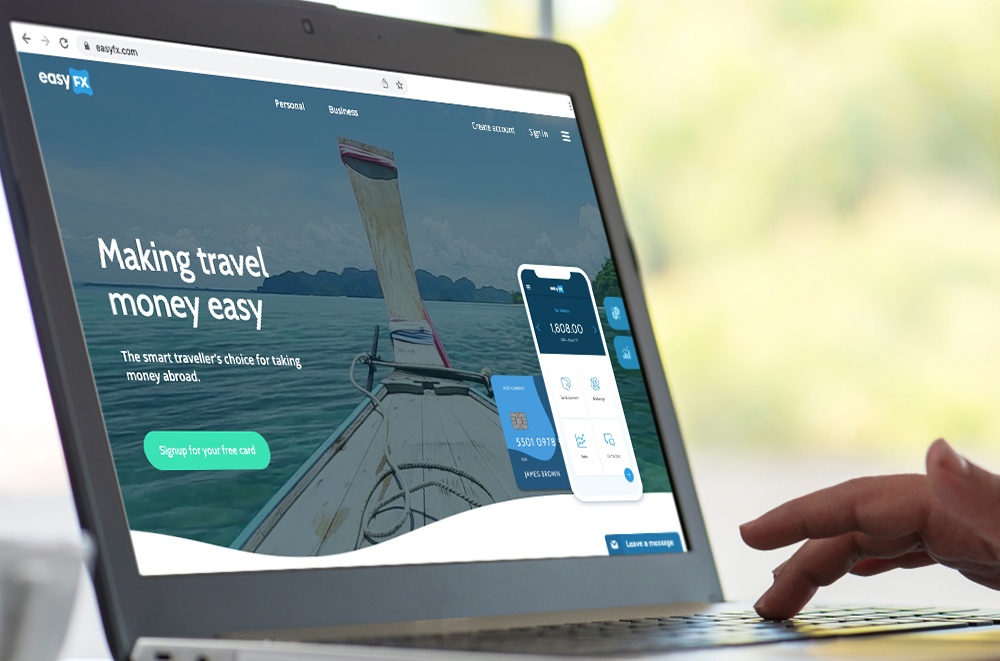 With this feature, this card is perfect for trips with multiple stops, as well as different trips to various countries. Combined with its security functions and accessibility all over the world, I can definitely use this card wherever I go.
Comprehensive management is also a highlight of this account. It comes with an application that makes it easier to convert money, secure my account, and monitor my spending. This makes the experience very flexible and customizable.
Easy FX also offers a premium banking solution for those with more complicated needs. Through the VFX Financial feature, users like me can get enhanced options such as orders, forwards, advanced trading options, and more.
Some Things to Remember
As a financial product, this card can have limitations. One of the most apparent disadvantages is It is only available to consumers in the United Kingdom, Guernsey, and Jersey. It also has a specific list of currencies it caters to.
Easy FX Card Fees and Rates
Any card has fees and rates associated with every type of transaction. What makes the Easy FX Card more worthwhile are the minimal charges the bank implements. Of course, there are fees that I need to pay as I continue to use this card.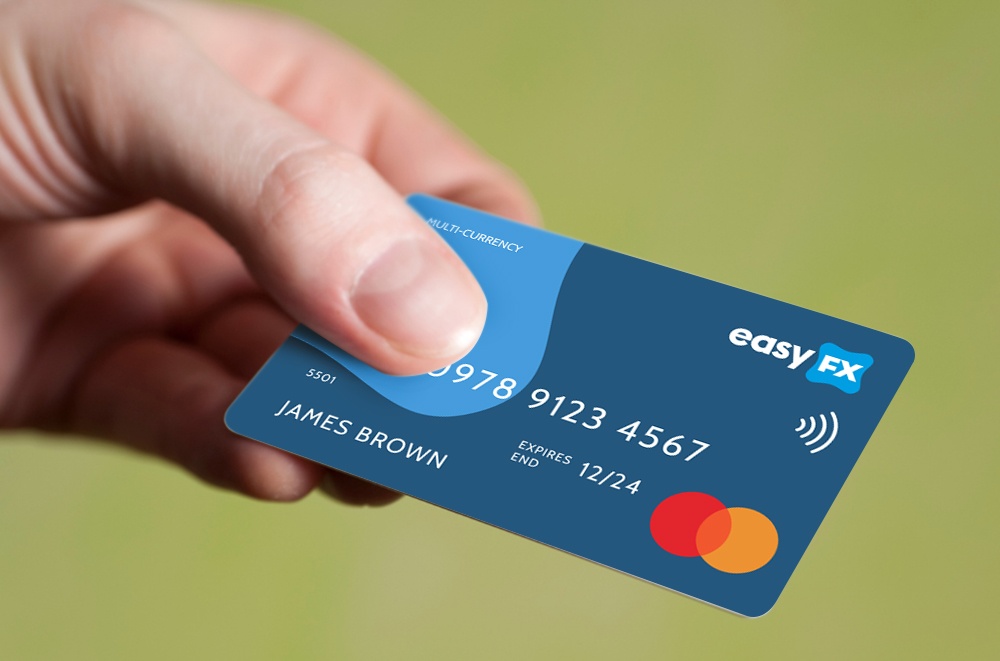 For individuals interested in getting this card, it is important to take a look at the list of fees and rates that come with it.
First Card Order Minimum Deposit – £50
Monthly Management Fee – Free
Purchase Transactions – Free
ATM Cash Withdrawals – Free
Annual Management – Free
Card Dormancy Monthly Fee – £2
Load EasyFX Account – Free
International and Domestic Over the Counter Cash – £4 plus 1% of the amount
Additional Card – £6
Disputed Transaction Fee – £25
Staying On Top of Fees and Rates
Easy FX may impose fewer fees than normal, but I make it a point to keep myself updated about any dues I need to pay to avoid potential issues. The best way to do this is to remember which types of transactions result in fees and other charges.
This way, I can plan and come up with ways to maximize the use of my card, while minimizing the need to pay such fees.
Getting an Easy FX Card
Applying for this card goes just like any registration process for any bank account or loan. Signing up for this card is free, and the first thing I need to do is to complete the registration form which requires the applicant's full name, nationality, date of birth, address, email address, phone number, and more.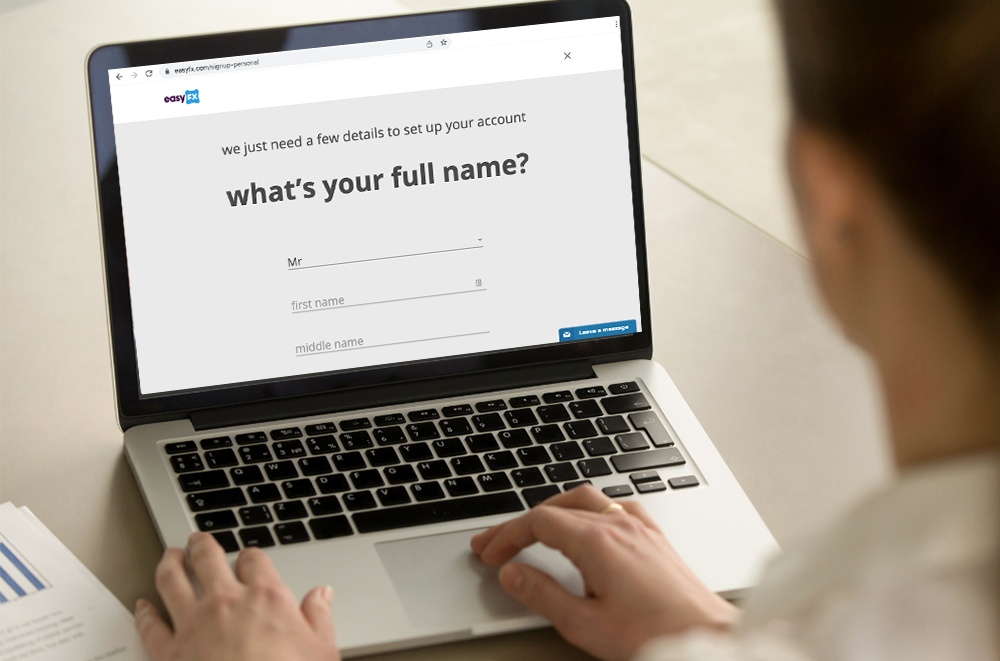 I can start using my Easy FX Card after setting up my account. I just need to download the application and start topping up my account, then I can simply use it just like any credit card.
Keep in mind that this card is only available for individuals living in the United Kingdom, Guernsey, and Jersey, so those who are not residents of these places may not apply. There are other eligibilities and requirements for the card which will be outlined below.
Eligibility and Requirements
Most banks only accept applications from customers who are of legal age and are living in places where the bank's service is available. To prove that I tick both boxes, I just need to show a valid identification card with my photo, name, date of birth, and address.
Most government IDs will have these details. However, in case some IDs do not, I can show a utility bill bearing my name and address. Having these documents on hand can make the application process a breeze.
Another thing any interested individual should prepare is proof of income, such as recent payslips or other documents showing income. Bank statements can also be useful. These may not be required by the bank, but many ask for this, so it may be worthwhile to have them ready.
Managing the Card
Perhaps one of the most important features of this card is its accessible application, which I can download for Android from the Google Play Store and for Apple from the App Store. It also has a desktop version, for those who prefer it.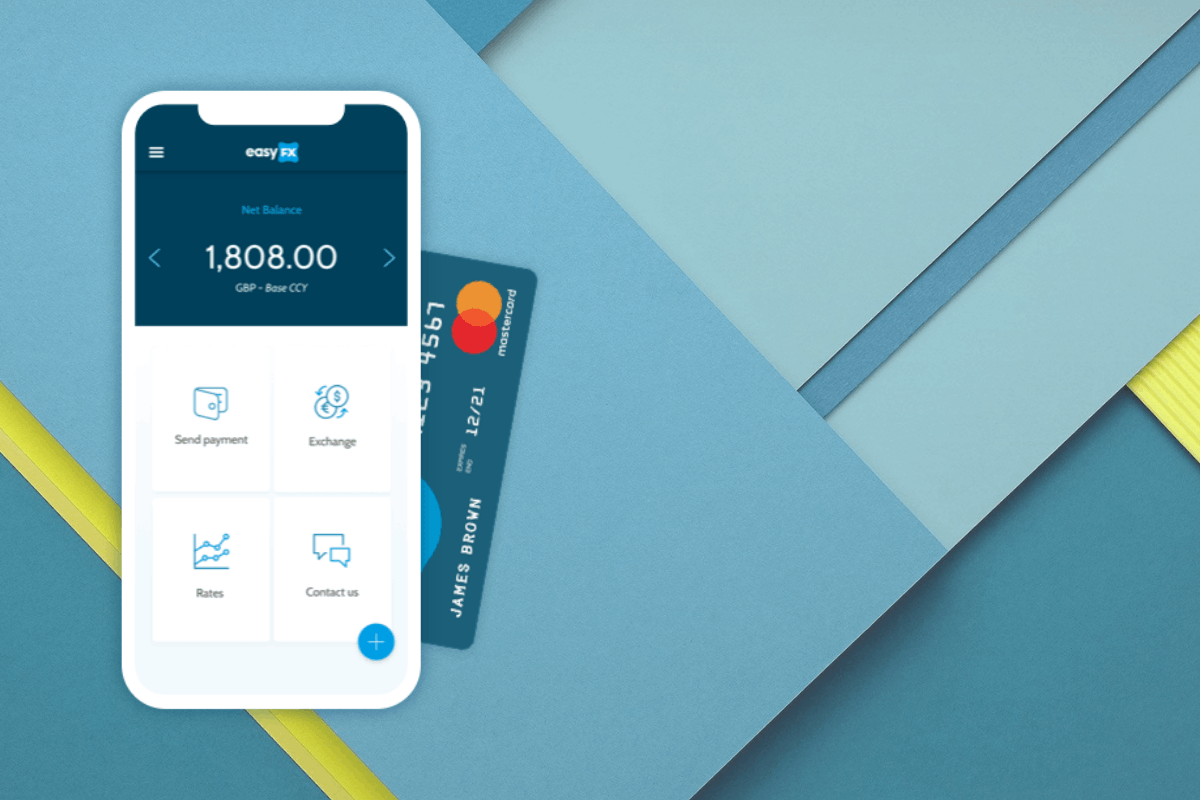 This app is my command center when it comes to managing my account. This is where I can purchase currencies in real-time at competitive exchange rates. It also gives me an overview of my account. Here, I can see which currencies have balances or which ones need topping up.
Aside from topping up, I can also make transfers internationally or locally. This does not have time limitations, which means I can transfer funds anytime.
One thing many people tend to neglect is monitoring their accounts. This application makes it easier to do so by showing the most recent transactions in the history of the account. This way, I am aware of how much I spent in what store, giving me an idea of where my funds went during my trip.
Getting in Touch with the Bank
To know more about it, reach out to the bank via phone at +44 (0) 20 7959 6995 or send them a message by filling out the contact form and waiting for their reply.
Those who are looking for specific kinds of information can browse the bank's forum, knowledge base, and community while they wait. These resources contain a wealth of information for Easy FX products and their usage.
Final Thoughts
The Easy FX Card is one of the best financial card options for travel or making transactions with international merchants. With this card, I can easily make my way through different countries with foreign exchange one less thing I need to worry about.
Disclaimer: There are risks involved when applying for and using financial products. Ensure you consult the bank's terms and conditions page before agreeing to anything.
References
App Store –
‎EasyFX Prepaid Card & Account on the App Store

terms and conditions – Free Travel Money Card | Zero Fees | Terms & Conditions
Easy FX Card – Travel Currency | Travel Money Card | Holiday Money