Many people refrain from using credit cards due to various reasons. Some are worried about going through the fine print and failing to catch essential details, while others are concerned about hidden fees. Others think it may tempt them into overspending.
While these are valid concerns, these are nothing that a reputable credit card provider cannot fix. This is why I make it a point to look at cards offered by award-winning companies with competitive rates and valuable features.
The Zopa Credit Card is one of my choices when it comes to finding such a card. Here's what you need to know.
Zopa Credit Card Features
Pros and Cons of the Zopa Credit Card
Zopa Credit Card Fees and Rates
Getting a Zopa Credit Card
Managing the Card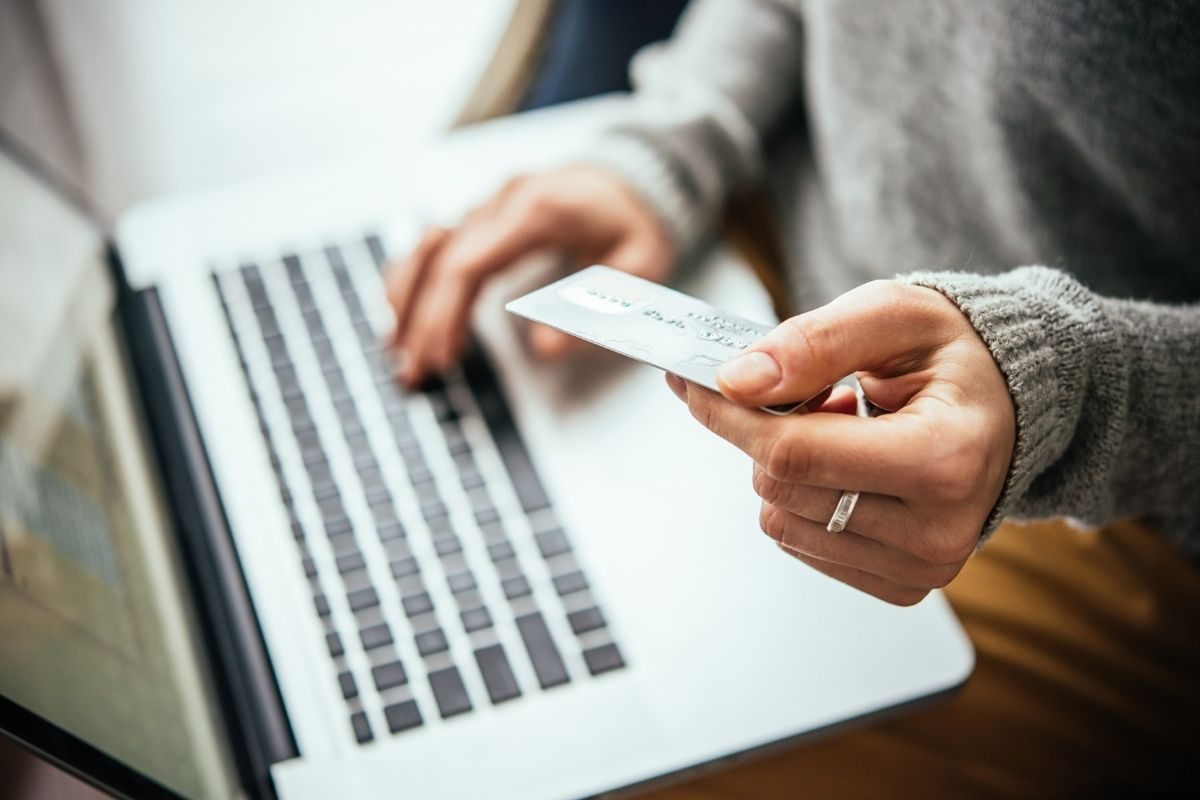 Zopa Credit Card Features
The Zopa Credit Card offers convenience, reliability, and accessibility. It is issued by Zopa, which was recognized as the winner of the Best Credit Card Provider award during the British Bank Awards 2021. This gives the card bonus points for those looking for a good bank provider.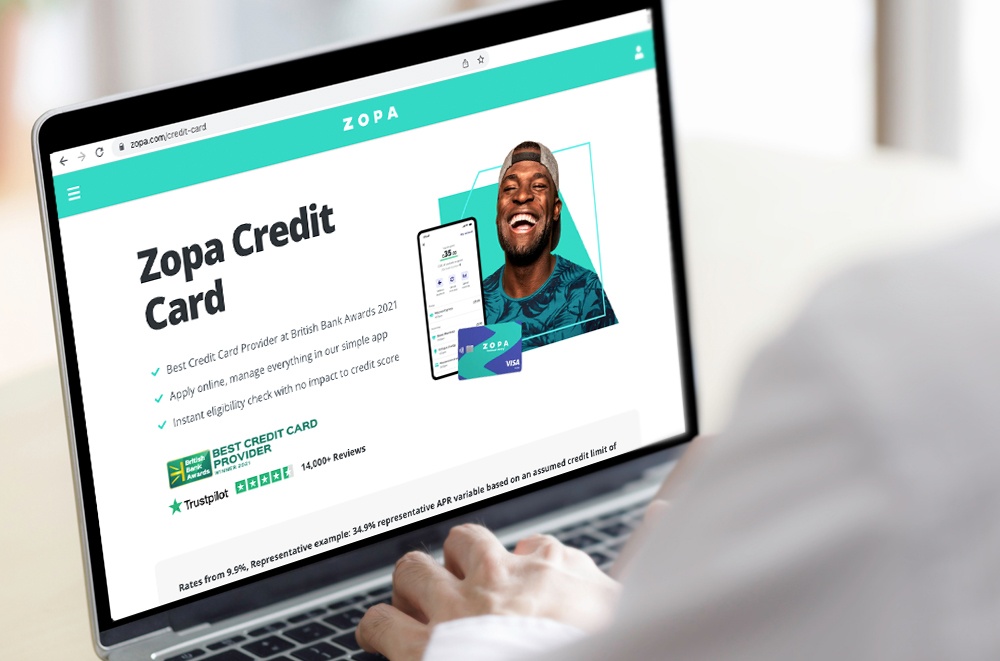 This card offers reasonable rates and fees to make my card ownership more worthwhile. I do not need to pay fees whenever I use my card abroad. Plus, I can bank anytime, anywhere, even on the go through the Zopa mobile application.
One of the strengths offered by this card is its application. It gives users control over their accounts through the mobile app. It offers various functions that help keep me on top of my credit card usage. Using this card, I can check my personal identification number (PIN), statements, transactions, and much more.
This is available to download on Android and iOS devices via the Google Play Store and the Apple Store, respectively.
Other Features
The app is not only capable of tracking my account. It also serves as the control center which allows me to freeze my card in case of any suspicious transactions or obviously fraudulent activities. This is easy to do because the card provides real-time updates and payment notifications.
What's more is the Credit Cushion function, which lets me reserve a portion of my credit balance. This way, my transactions will only affect one balance, while the remaining amount serves as a safety net that I can use when I need it.
This can also act as a money-saving feature, as I cannot access the amount unless I disable the Credit Cushion.
Pros and Cons of the Zopa Credit Card
The Zopa Credit Card is definitely a worthwhile option, but as with many financial products, it comes with advantages and disadvantages. Let me talk about the benefits, first. As mentioned, one of the best things about this card is its multipurpose mobile application.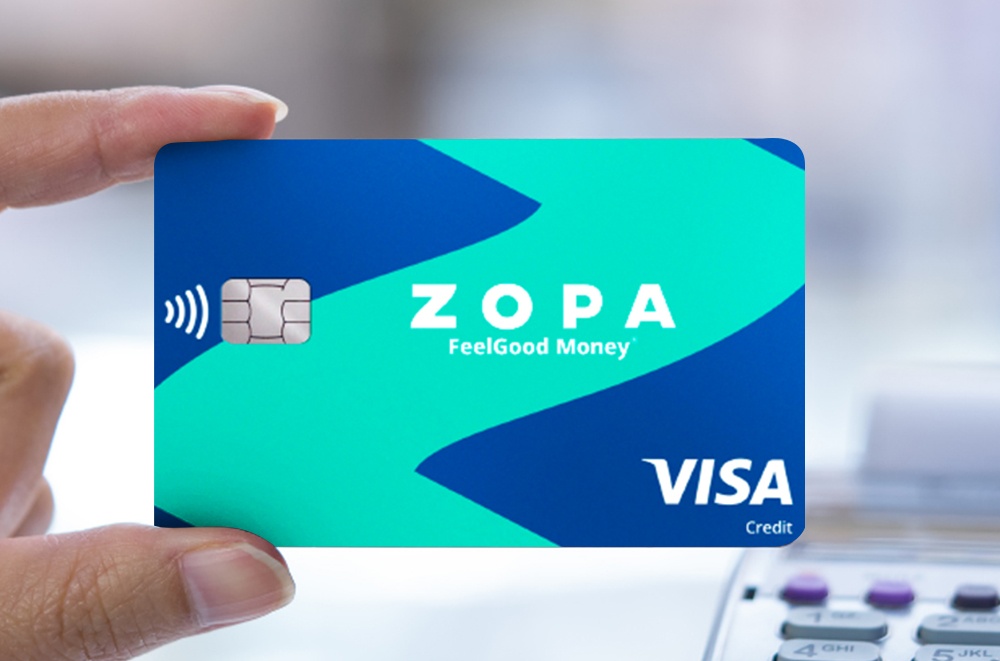 With it, I have minimal worries about managing my account. Plus, this makes it easier and quicker to do than other modes of banking. Being from a reputable credit card provider, I feel more comfortable using it for my many regular transactions such as bills, purchases, and much more.
Setting up the account is also extremely easy. The app comes with a to-do list that reminds me what steps I need to take such as creating automatic payments to prevent missed payments, adding my card to my wallet, activating my card, creating my PIN, and more.
Of course, the Credit Cushion and other features of the app make it a truly dependable option. Combined with reasonable rates and international accessibility, this card could be my go-to card for daily transactions.
Some Things to Remember
I want to emphasize that this card comes with fees and rates, which I need to pay before their due dates. This is a responsibility of any credit card owner, so while it is not exactly a disadvantage, those who are not prepared for it can consider it a setback.
Not everyone can apply for this card, as well. Applicants need to meet certain criteria before they are allowed to use a Zopa Credit Card. This is a con for people who are ineligible for the card in terms of residence, age, credit score, financial background, and other factors.
Zopa Credit Card Fees and Rates
A reason many look negatively upon credit cards is the fees and rates associated with them. However, the proper management of the account can help minimize fees. In fact, there are instances where I do not even need to pay any charges for my transactions. Except for repaying my balance, of course.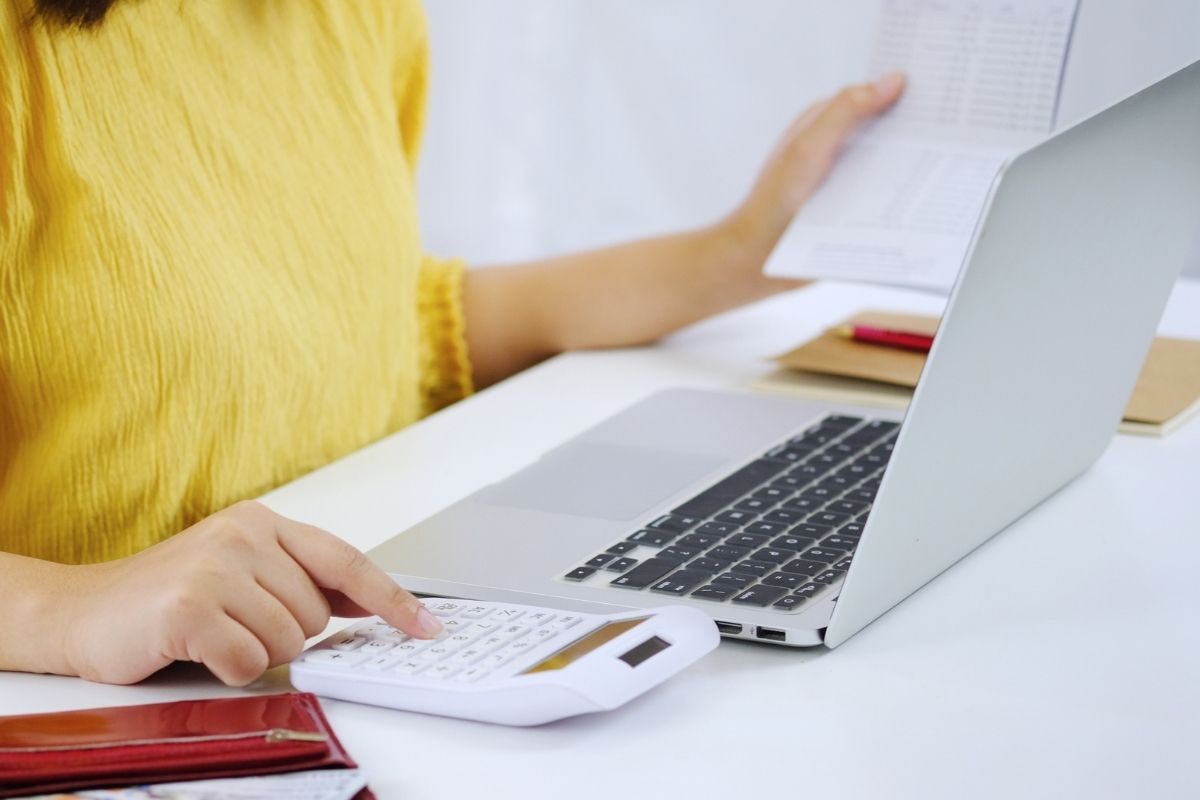 The best way to go is to take note of every fee and rate mentioned in the fine print. Yes, this might be a daunting task, but it saves me the headache of finding out the specifics of the card too late as well as the terms and conditions that come with it.
Something I always remind myself of is that I need to pay my dues on time, or less I will be charged a penalty. This motivates me to pay on time, which in turn allows me to manage my finances better.
What confuses many is the number of figures they need to remember. As a guide, here are some of the most important fees and rates that come with the Zopa Credit Card.
Annual Fee – None
Purchase Annual Percentage Rate (APR) – 34.9% Representative APR
Cash Transactions APR – 34.9% and £3 per transaction
Credit Limit – £200 to £2,000
Late Payment Charge – £12
Over limit charge – £0
Getting a Zopa Credit Card
The application process for the Zopa Credit Card is pretty standard. I can start by going through the eligibility check, which takes only a bit of time. I just need to fill out the form including my name, email address, date of birth, nationality, and contact details such as my mobile number.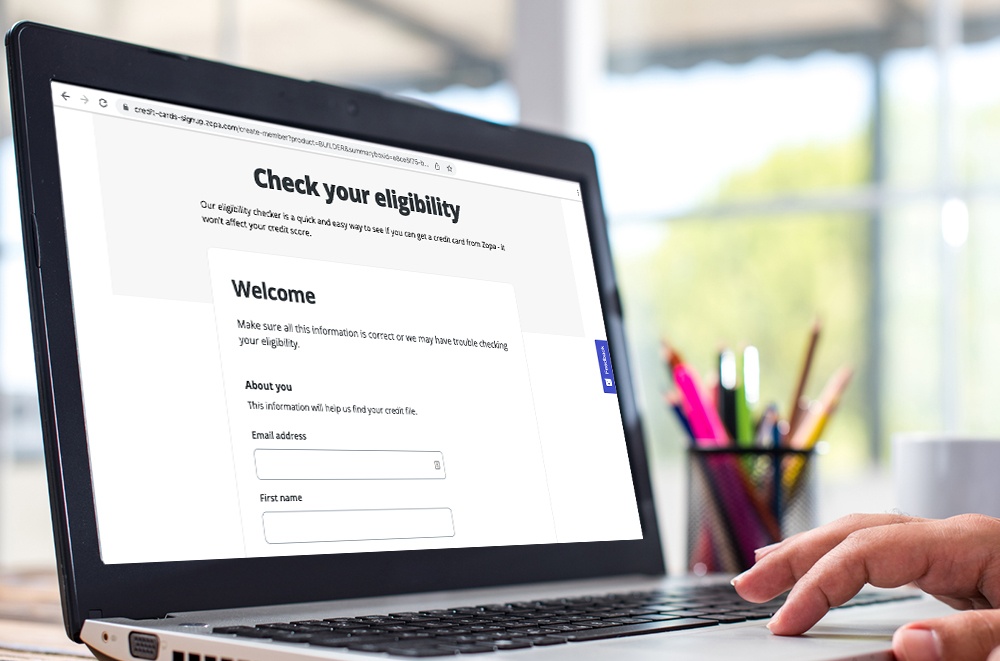 I also need to enter my address, including information on the duration of my stay at my current address, as well as my residential status as a homeowner, homeowner with a mortgage, or renter. Residence in the country is an essential part of the eligibility check.
As with any bank, Zopa will take a look at my finances to determine whether I am capable of managing a credit card. I need to declare my employment status. Am I a full-time or part-time employee? Or am I self-employed, unemployed, or retired?
Other financial details include stating my annual income before tax, as well as my monthly mortgage or rent contribution if any.
Eligibility and Requirements
The bank will use the information above to determine whether I am eligible for a Zopa Credit Card. Because of this, they are bound to ask for proof of identification, residency, and income. For these, I like to prepare pertinent documents for convenience.
I always have a valid government ID with a photo, date of birth, and address. This way, I have evidence of my identity, residence, and age. I also have recent utility bills and payslips on hand as proof of residence and employment.
Some banks look for bank statements, employment certificates, and other similar files to further prove the applicant's eligibility, so it might be better to have those ready, as well.
Managing the Card
Proper card management is the best way to ensure that I am always on time for my payments. Thankfully, the Zopa app allows this and more. Aside from the tracking, saving, and security features mentioned above, the app has a lot more helpful features.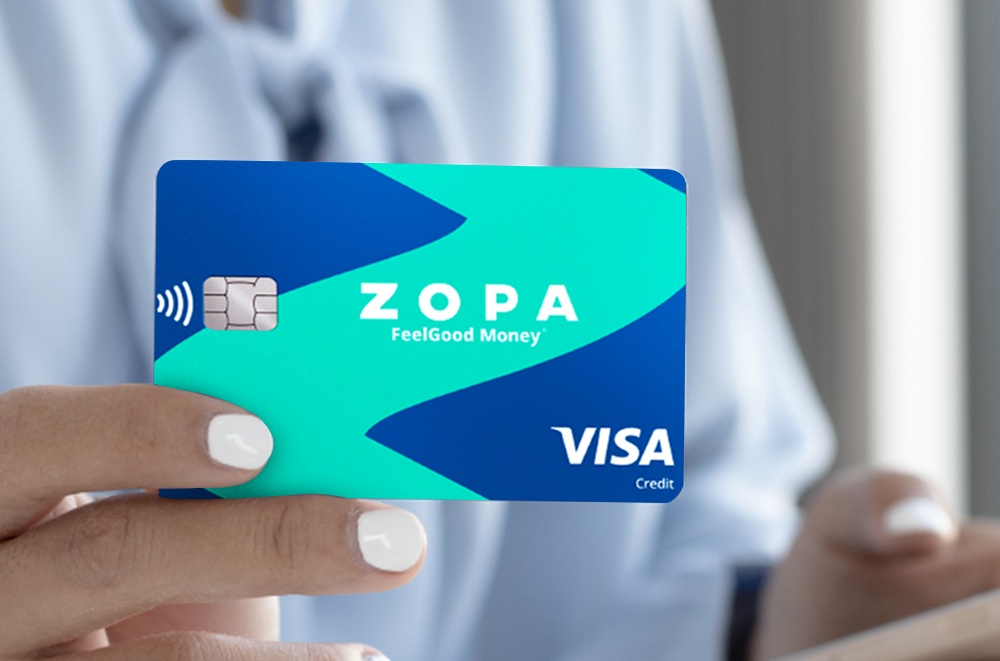 It offers convenient access via Face ID or Touch ID in iOS, or equivalent features in Android. The app is also where I can make payments, view savings, and check my credit score. It also has the Borrowing Power feature, which tells me my rating in the eyes of Zopa.
Lastly, it also offers a way to get in touch with a support representative whenever I need help or have any questions. This is done through live chat for real-time consultation.
Getting in Touch with the Bank
For people who are interested in getting the Zopa Credit Card, I suggest they find out more about the card and its offers by reaching out to the bank.
There are several avenues available for support including phone calls at 020 7580 6060 on Monday to Friday from 08:00 to 20:00, and Saturday and Sunday from 09:00 to 17:30. They can also get in touch via email at [email protected].
For concerns, I can send snail mail to Zopa, Complaints Team, 1st Floor, Cottons Centre, Tooley Street, London, SE1 2QG.
Final Thoughts
The Zopa Credit Card is a great financial product for individuals looking for a dependable and worthwhile choice. With its immense account management capabilities, as well as the competitive rates and fees, I definitely find this UK credit card a great option for various types of transactions.
Disclaimer: There are risks involved when applying for and using credit products. Ensure you consult the bank's terms and conditions page before agreeing to anything.
References
eligibility check – Zopa
Apple Store –
‎Zopa: FeelGood Money® on the App Store