In the modern age with various modes of payments, I find it important to have a variety of options. I want to be able to pay in cash when needed and use different types of contactless payment choices for various establishments and online shops.
Having a debit card is a great way to make purchases in different ways. It gives me the choice to swipe my card, make online purchases, and in situations when I absolutely need to use cash, I can simply withdraw money.
One of the best debit card options is the LeoPay Debit Card. It has unique features that make it an all-around mode of payment for everyday use. Let me tell you about it here.
What Is the LeoPay Debit Card?
What the LeoPay Debit Card Offers
How to Apply for the LeoPay Debit Card
LeoPay Debit Card Fees
Managing Your LeoPay Debit Card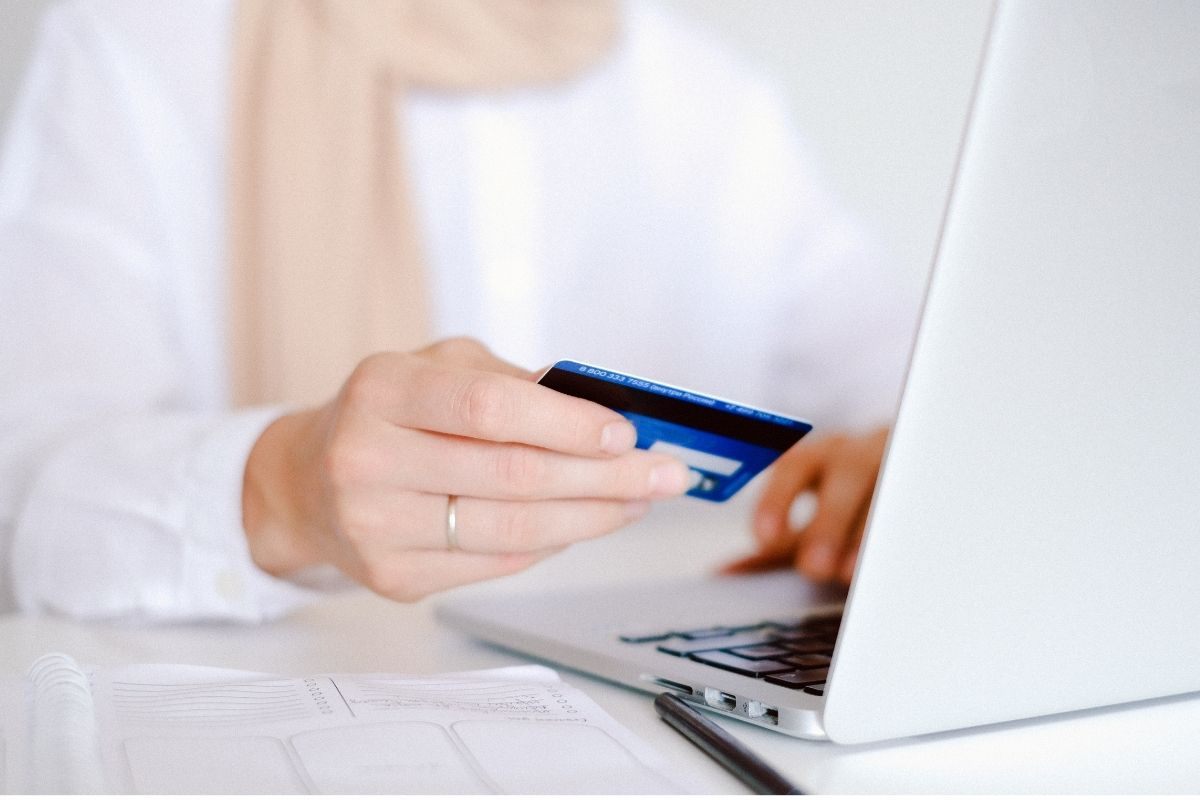 What Is the LeoPay Debit Card?
The LeoPay Debit Card is as straightforward as it gets. This payment card is used to access my debit account. As it is a debit card, it uses the funds in my account, which means it deducts money whenever I make transactions.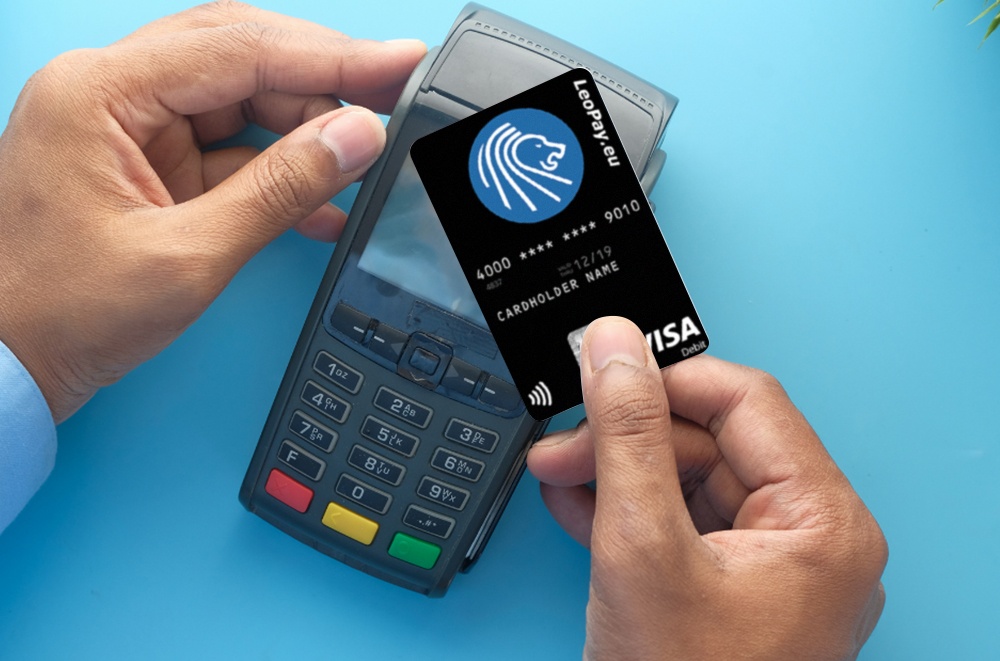 This card is as flexible as ever thanks to the fund accessibility it offers. I can use this card on any point-of-sales machine for contactless payment. I can also use it to purchase from online stores by entering the card number, expiration date, and security code.
It also makes cash withdrawals more accessible. LeoPay has a wide presence locally and abroad, making it easier to get cash. Plus, opening an account is free, so I do not need to spend money just to make my funds more available to my needs. LeoPay also delivers the card to my address for free.
What makes the LeoPay debit account unique is it comes with Twin Visa cards. Yes, I get two free Visa cards when I open an account. This allows me to share my funds with someone I trust, such as a significant other or a reliable business partner.
Strategic Common Budgeting
Let me emphasize that the other cardholder will be able to access my funds, so my money will become a common budget. With a person I trust, I can use this as a way to split the spending by shopping at different locations. This is especially useful for grocery shopping.
Should I feel the need to control the spending, I can set daily, weekly, and monthly allowances for both or each card. This way, I can manage how much both cardholders spend.
This card is perfect for strategic consumers, especially those who go abroad frequently. I can choose to use the two cards for myself. The best part is I can choose to have one card in one currency, and the other in another currency.
What the LeoPay Debit Card Offers
This debit card offers some of the most basic features such an account can offer while giving me so much more. Aside from allowing me to make transactions using twin cards, LeoPay also makes its debit account worth my while by letting me get up to five physical cards for my account.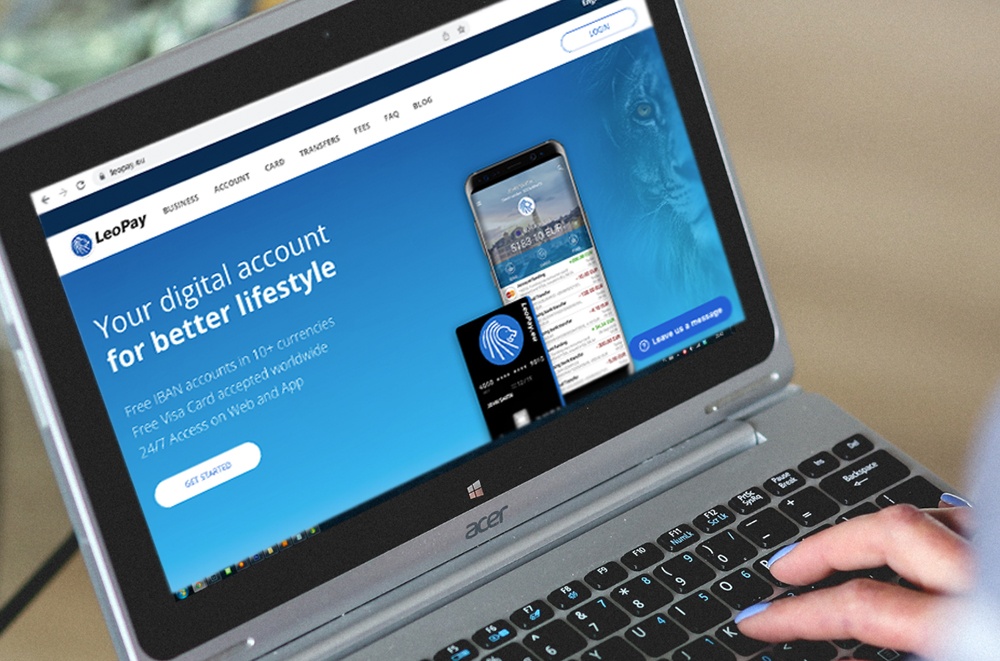 The first two ones, the Twin Cards, are free of charge. However, I must pay for the next three cards should I choose to get more. I can choose to use different currencies such as EUR, GBP, USD, BGN, HRK, CZK, CHF, RON, and ISK.
Another thing I find attractive about this card is that it is stylish. It comes in a distinct vertical design, which sets it apart from the typical horizontally-designed cards. Plus, I can choose what name will appear on the card.
Peace of Mind Through Security
What I like best about the LeoPay Debit Card is it goes the distance to ensure that I keep my peace of mind. It has a strong security system that helps protect me from fraudulent transactions while also giving me control over my account.
It ensures secure contactless payments and sends me notifications every time I make transactions. These alerts can come in different avenues such as SMS, push notifications, and email alerts.
In case I find something suspicious in my account, I can instantly lock it from the application, helping stop unauthorized individuals from making transactions. I can turn online, ATM, and POS transactions on and off without any hassle.
How to Apply for the LeoPay Debit Card
LeoPay makes it easy to get a debit card and account. I can simply head to the LeoPay website to get started. To register for a personal account, I need to enter my country, source of income, full name, date of birth, contact details, and valid identification documents.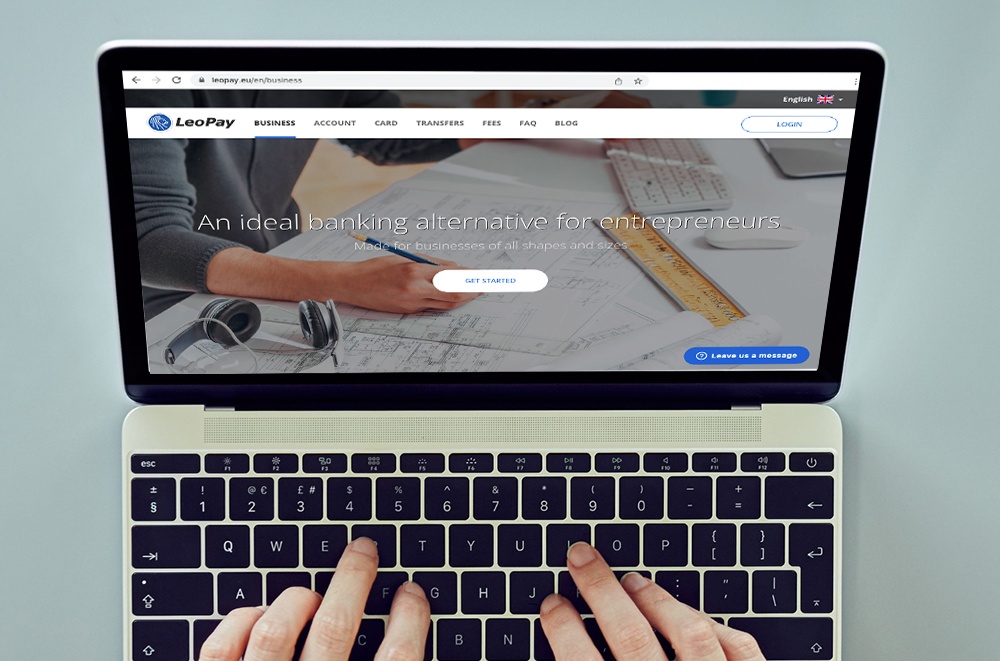 I also need to declare my tax ID number and the country I pay my taxes in. My occupation is also important as it will give the institution an idea of whether I can effectively manage my account or not. A verification code is needed, so it is important to have a working phone number.
After verifying my phone number, I also need to validate my email address by entering the confirmation email in my inbox. Then, another verification process needs to be accomplished by downloading the application from the Google Play Store or the App Store, which requires a 5-minute video ID process.
Completion of the process and verification can take 15 minutes to 8 business hours after the video call. Once I pass this, I can use the app to order the card.
Eligibility and Requirements
Many institutions see to it that the registration process is foolproof and secure, and LeoPay clearly practices such precautions. While credit card and loan applications have more meticulous qualifications, LeoPay debit cards also have a similar level of thoroughness.
With this, I need to present valid identification documents as proof of identity. The institution also requires valid and working contact details such as phone numbers and email addresses, as well as residential addresses.
For good measure, it never hurts to have proof of income. I, for one, prefer to have my latest payslips on hand, so I can easily present them if required.
LeoPay Debit Card Fees
As with any other type of bank account, LeoPay debit cardholders like me need to keep their eyes on fees and other charges. This way, I know when I incur charges and will not be caught off-guard when I see them in my transaction history or statement.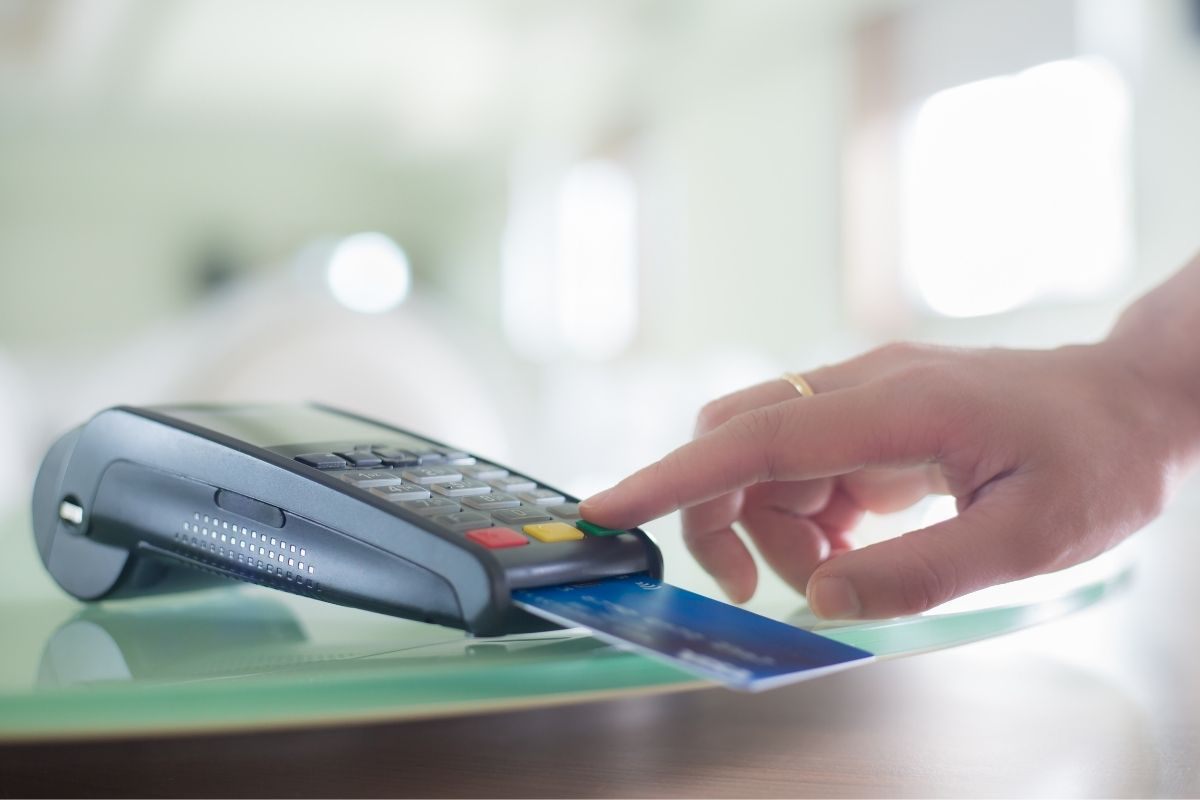 Typically, transacting within the ecosystem is free of charge, so I can transfer money to and from another LeoPay account without incurring charges.
However, there are other types of transactions that may come with fees. Check out some of the most common and important fees and charges below.
Opening Account Fee – No fee
Monthly/Annual Service Fee – No fee
Money Transfers to Other LeoPay Accounts – No fee
Receiving Money from another LeoPay Account – No fee
SEPA Transfer – 3 EUR
International Transfers – depends on the currency and amount
ATM Balance Check – 0.5 EUR
ATM Cash Withdrawal in EU – depends on the amount
ATM Cash Withdrawal international – depends on the amount
Managing Your LeoPay Debit Card
With the LeoPay Debit Card, I have total control over my account through the mobile application. I just need to download the app via the right app download source. It is available for Android devices. Once downloaded, I just need to log in and start monitoring my accounts.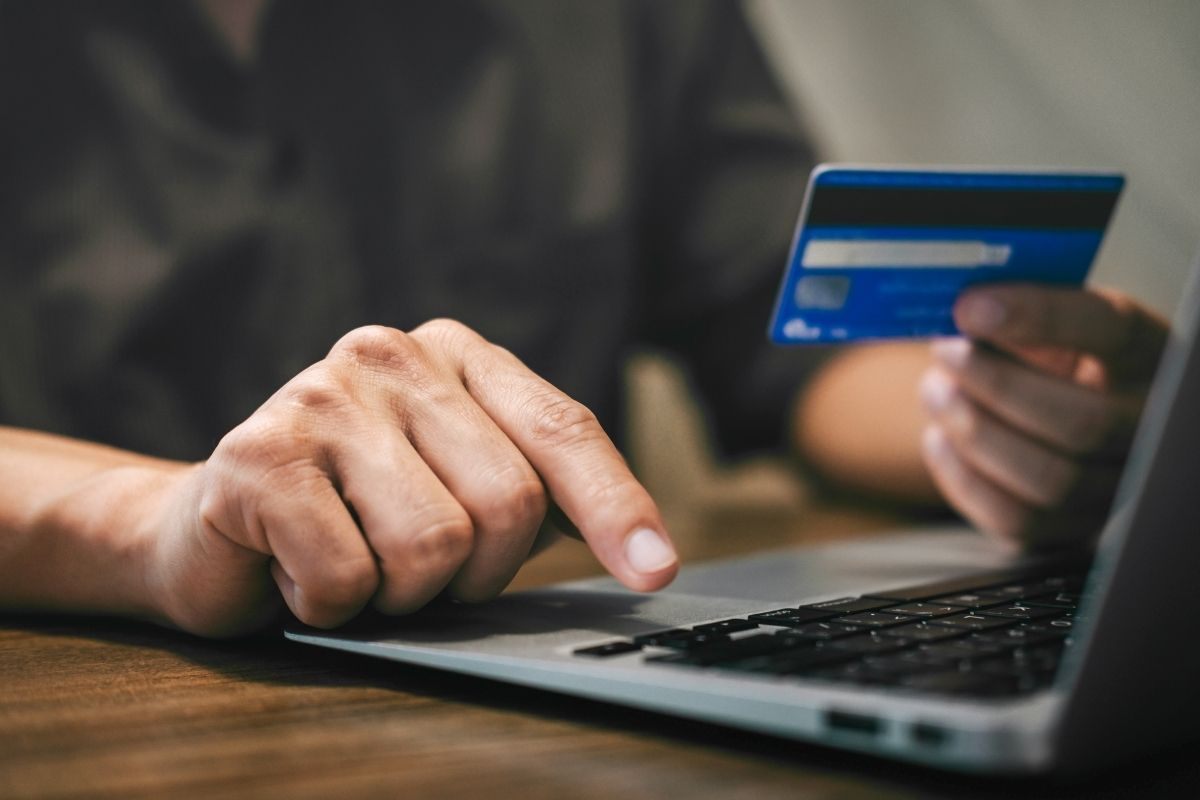 The app lets me see all my accounts in one place. Plus, I can view transaction histories and other similar details. I can also lock and set limits to my accounts as I see fit. This is also where I can start transfers or check my balance.
The best part about managing my card using this app is I can make changes to my account using it. I can upgrade my card and account, or use other services with the app. I can also enable security measures such as locking, notifications, and more.
I can also set up contactless payments, send customized virtual and physical gift cards, split bills, and store loyalty cards using the application.
LeoPay Contact Details
It is easy to get in touch with the bank. I just need to fill out the customer support request in which I can enter a subject and describe issues or outline my support needs. I also need to enter my email address and my name.
The bank will get back to me via email. The same process applies to feedback and complaints.
For a more personal touch, I can give LeoPay a call at 0044 20 3129 0935 or send them an email at [email protected] The bank's main address is located in Bulgaria, so United Kingdom residents are better off calling them.
Final Thoughts
The LeoPay Debit Card is one of the most competitive options out there because of its unique features and other attractive offers. With this card, I can make transactions knowing that I am protected and in control of my accounts.
Disclaimer: There are risks involved when applying for and using a debit card. Please see the bank's Terms and Conditions page for more information.
References
LeoPay Debit Card – LeoPay – Your Digital Account for Better Lifestyle
Terms and Conditions – Terms & Conditions – Legal Agreement for LeoPay Services
LeoPay website – LeoPay Support & FAQ – Common Questions & Answers