As someone who enjoys learning about economics and personal finance, I am on a never-ending quest to find movies and documentaries to help me gain even more insight.
Fortunately, the entertainment industry covers a wide variety of economy-related themes, making it pretty simple to find one for a movie night. In this article, I will go over my favorite 5 movies that can help people understand economics. Let's get started!
The Wolf of Wall Street
What to Learn from the Wolf of Wall Street
Arbitrage
What to Learn from Arbitrage
A Beautiful Mind
What to Learn from a Beautiful Mind
Moneyball
What to Learn from Moneyball
Inside Job
What to Learn from Inside Job
Image Source: Inomics
The Wolf of Wall Street
Directed by Martin Scorsese and with Leonardo Di Caprio starring as the infamous Jordan Belfort, this 2013 movie keeps surprising me every time I watch it.
It focuses on a star broker who created a pyramid-like scheme to trick investors and earn millions over a few years.
As someone familiar with the decadence of Wall Street, I found this movie to be a truthful depiction.
Apart from the moral ambiguity, viewers have the opportunity to learn about stocks and the booming period of the largest financial market anywhere in the world.
Huge Success
The movie was a huge success for the all-star cast, featuring Leonardo Di Caprio, Jonah Hill, and Margot Robbie.
But also for the fact that it grossed a profit of $392 million which was pretty huge for that time. In addition to that, it collected five 86th Academy Awards nominations.
What to Learn from the Wolf of Wall Street
For anyone with aspirations to become an economist or work at a financial market, the Wolf of Wall Street is a fantastic source of information.
It highlights the 1980s period during which Wall Street was the strongest. Not only that, but also a wide variety of schemes that were used by Jordan Belfort and his accomplices.
The rise and fall of the featured stockbroker is the main focus of this movie, highlighting corruption and fraud that were largely present and used in this year.
Still, while they do show Jordan Belfort throwing impressive parties and wildly spending his millions, the moral note comes with his downfall.
Watch it a Few Times
Whenever I discuss the Wolf of the Wall Street with my friends, I tell them to watch it at least a couple of times.
It is because the first time you watch, everyone is fascinated by great production and all-star acting, without focusing on the little details and how Wall Street operates.
Arbitrage
The 2010s is the year for economy-inspired movies, with Arbitrage premiering in 2012.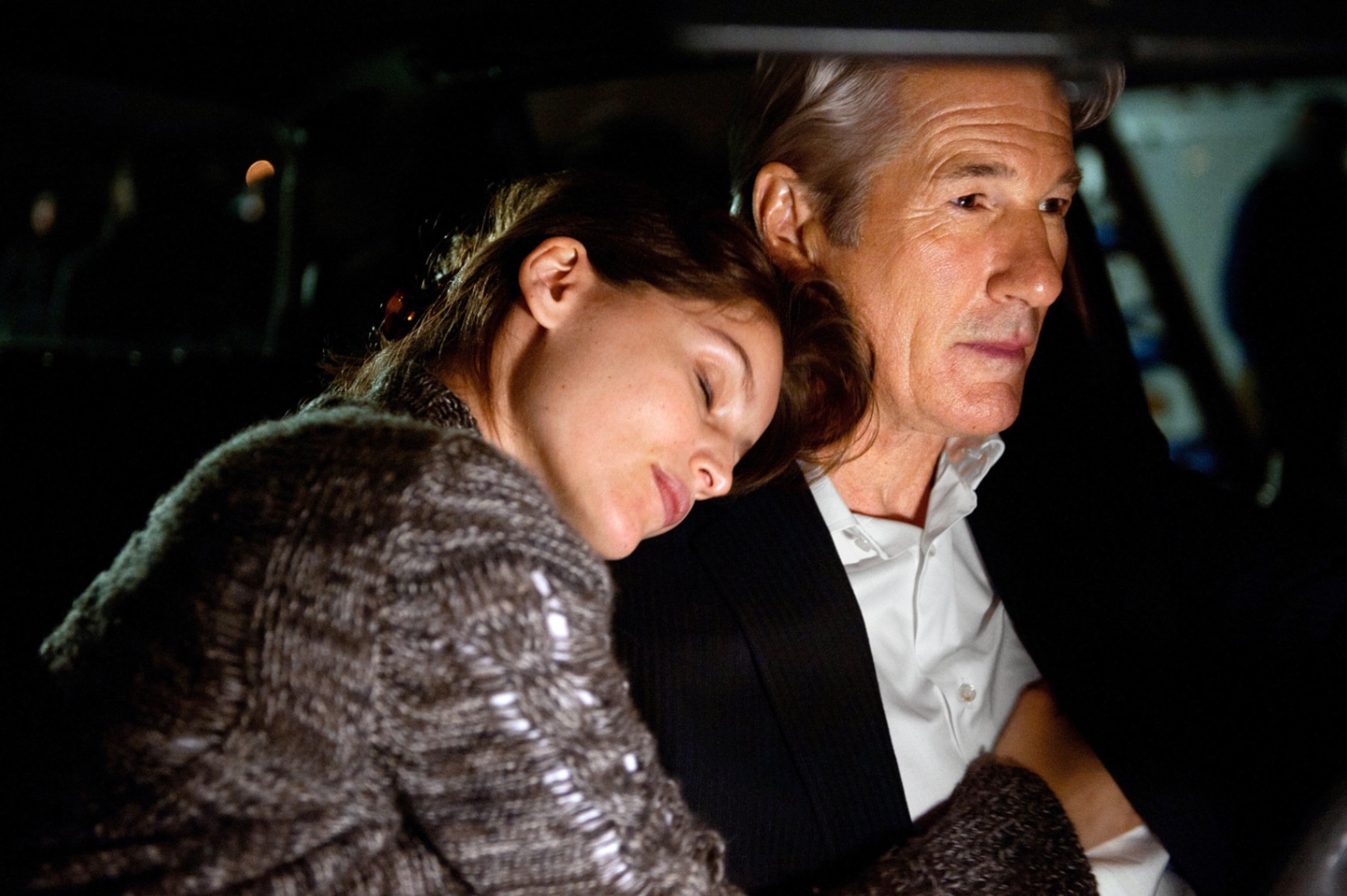 A movie directed by Nicholas Jarecki with Richard Gere in the main role focuses on the operation of hedge funds and the common shady practices that the managers perform to hide their losses.
To be fair, I was on the edge of my seat most of the time as the movie focuses not only on the losses that the protagonist endured as a hedge fund manager but also on his personal life.
Big Money Involved
Not to spoil anything, but a car accident almost reveals all his secrets and puts him in a tough position between facing jail time and coming out clear.
Similar to the Wolf of Wall Street, it is a thriller drama that isn't based on a true story but focuses on the accounting practices and hedge fund commons.
What to Learn from Arbitrage
According to the world-famous critics, the performance of Richard Gere in this movie is one of his best.
In my personal opinion, he did a spectacular job of humanizing the one percent that is commonly mentioned in the global economy as a group of people with more wealth than the other 99%.
For anyone interested in earning or working with big money, this movie is a must as it highlights both the positives as well as the downsides.
How Money Affects Mindset
It focuses on how huge wealth can mess with one's personal life and lead to fraud, corruption, and other illegal practices.
While money is necessary to survive in the world, it is also powerful and dangerous as it directly impacts the beliefs, principles, and moral dilemmas that we all face on a day-to-day basis.
A Beautiful Mind
It is one of my favorite movies of all time and depicts the life of the world-famous mathematician, John Nash, who is the creator of the Game Theory and someone who was allowed to work in cryptography for the US government.
It doesn't only highlight the basic principles of economy, but how a great mind such as the one Nash had, can become nightmarish with huge stakes.
It was directed by Ron Howard with Russel Crowe portraying the famous mathematician.
Similar to Arbitrage, critics suggest that it is one of the best performances that Russel had.
Four Academy Awards
In addition to that, this movie is widely appraised by both mathematicians and historians for its accuracy and focus on schizophrenia which largely affected Nash's work.
The fact that the movie won four Academy Awards is another proof of how great it is.
While some say that the plot fictionalizes John Nash, the director said that the main idea is to bring his "beautiful mind" closer to the general public.
What to Learn from a Beautiful Mind
It is widely known that John Nash is the creator of the game theory. Along with his two colleagues, he won a Nobel Prize in the economic sciences for his work and went on to become one of the most appraised mathematicians.
His work began at Princeton University only to be invited by the US government to become a part of their secret cryptographic projects.
Similar to the Wolf of Wall Street, I recommend people to watch this movie at least two to three times. In addition to that, make sure to have a whole evening for this masterpiece.
It presents the principles of game theory and how they affected economics research in decades to come.
Not Focused on Money
Contrary to the aforementioned two movies, this one doesn't focus on big money but rather on the basics of the economy.
This makes it a fantastic choice for both people who are just starting to study this science as well as those who have been inspired by economic research for years.
Moneyball
While some would say that this movie is only great for baseball enthusiasts, I wouldn't agree. It does focus on the Oakland A's team and the attempts of a manager to put together a winning squad on a low budget.
Still, the computer analysis software, as well as the statistic principles that he includes, made a film that I consider to be useful for anyone who studies economy.
It premiered back in 2011, was directed by Bennett Miller, and had Brad Pitt as the main protagonist.
Nominated for an Academy Award
The impressive work done by the manager is highlighted through the theory of statistics as he used a program to calculate the strengths and weaknesses of every player to formulate a top team.
The performance by Brad Pitt was extraordinary, and I wasn't surprised to see him nominated for the Best Actor at the 84th Academy Awards.
What to Learn from Moneyball
The main lesson of this movie is the practical use of statistics and how it affects the world around us.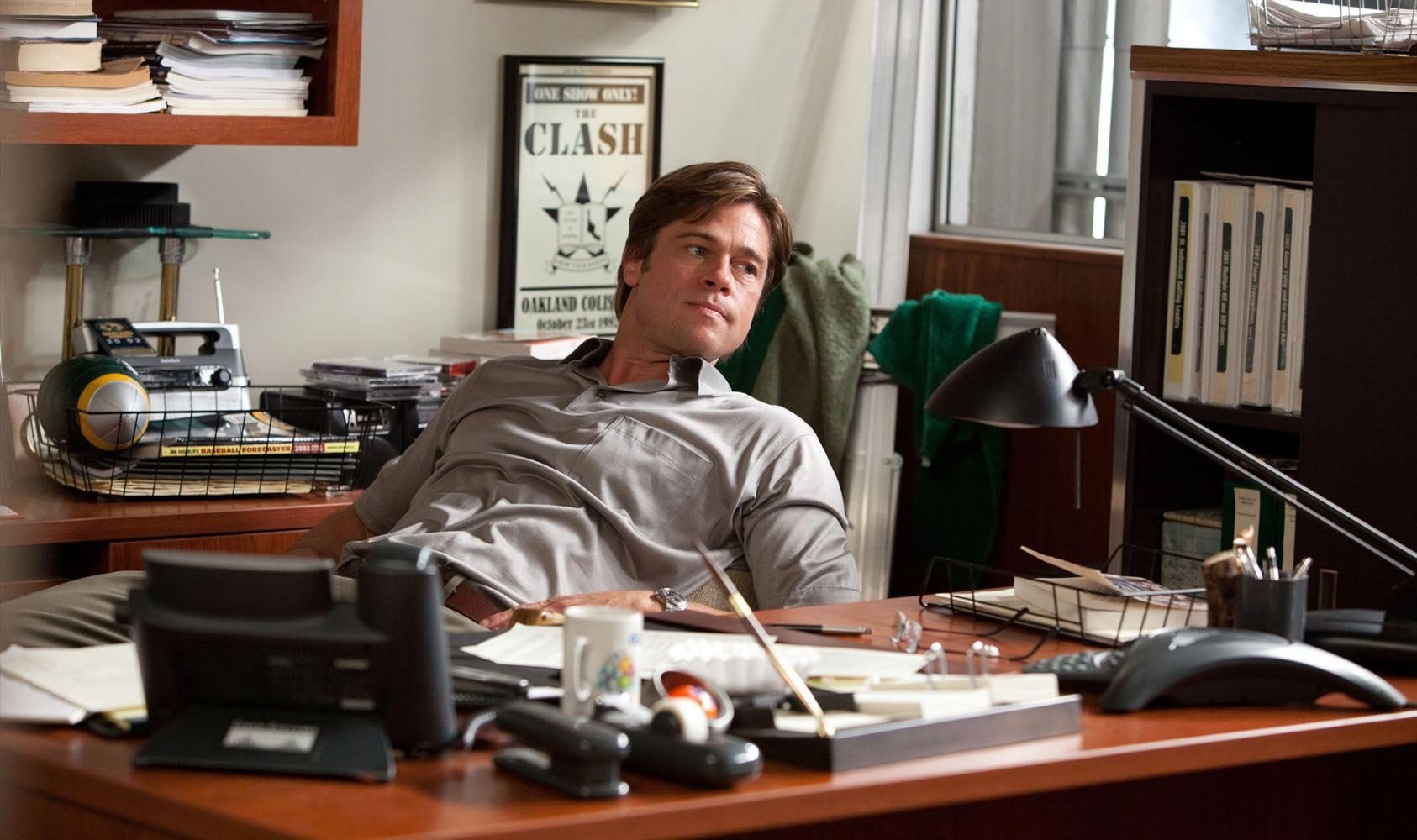 It is impressive to learn that being good with numbers is a powerful skill that can be applied in almost any sphere of life.
In my personal opinion, it is a win-win movie if you are someone who doesn't only study economics but also enjoys sports.
Apart from highlighting the meaning of statistics, it is also an inspiring story of building something from scratch.
Not About High Stakes
One of the reasons I chose this movie to be among my top five is that it doesn't focus on high stakes (like Wolf of the Wall Street and Arbitrage).
It is rather about how numbers affect everyday life and how almost anything can be formulated and predicted.
Inside Job
As someone who has studied the 2008 World Crisis for a year, I can say that the Inside Job did a fantastic representation of what happened behind the scenes and that the crisis could have been predicted and stopped.
It is a documentary movie starring Matt Damon and focuses on the fact that the financial Armageddon was bound to happen.
The focus is on the financial system and financial markets of the United States.
Academy Award
It doesn't only discuss 2008 but also decades before the crisis, such as the surge of financial services, as well as the 2000s bubble and the state of affairs in years before.
Considering that this movie became a global success and acted as an eye-opener for millions of people worldwide, it was proclaimed as the Best Documentary at the 83rd Academy Awards.
What to Learn from Inside Job
First and foremost, anyone who watches the movie will have an insight into the booming of financial services and how corruption and fraud were an inevitable part of the process.
It is a great movie for both historians and mathematicians as it goes into detail about the 2000s bubble as well as the fact that people lived in a financial system that had to crash.
What I most love about this movie is that it goes on to show that global financial meltdowns don't come as surprises but rather as a consequence of the actions and affairs in the years prior.
Predicting the Future
In my opinion, the Inside Job can be used not only as a documentary on what has happened but also to reveal and predict the global crisis that is to be faced.
Wrap Up
I find economy-inspired movies to be as good of a source of information as financial journals.
With that in mind, I would suggest these five movies to anyone interested in the history of economic sciences and common practices.