Like many people around the world, I often think about buying my first home and building the life I want on my own terms. However, with the increasing housing costs around the world, particularly in Canada, this may seem like a faraway dream.
Thankfully, financial institutions like Bridgewater Bank allow me to get access to home loans that allow me to buy the home that I want. As it is one of the leading alternative mortgage companies in Canada, I believe that obtaining a loan from Bridgewater Bank will finally help me achieve one of my lifelong goals.
For those who are equally interested in getting a home loan, check out what Bridgewater Bank has to offer. Give this article a read and you'll know how I applied for this particular loan. Check out what I'll be tackling here.
Get to Know Bridgewater Bank
Benefits That Come with Getting a Loan
Learn How to Apply for a Loan Online
Fees and Rates of the Bridgewater Bank Home Loan
Managing the Loan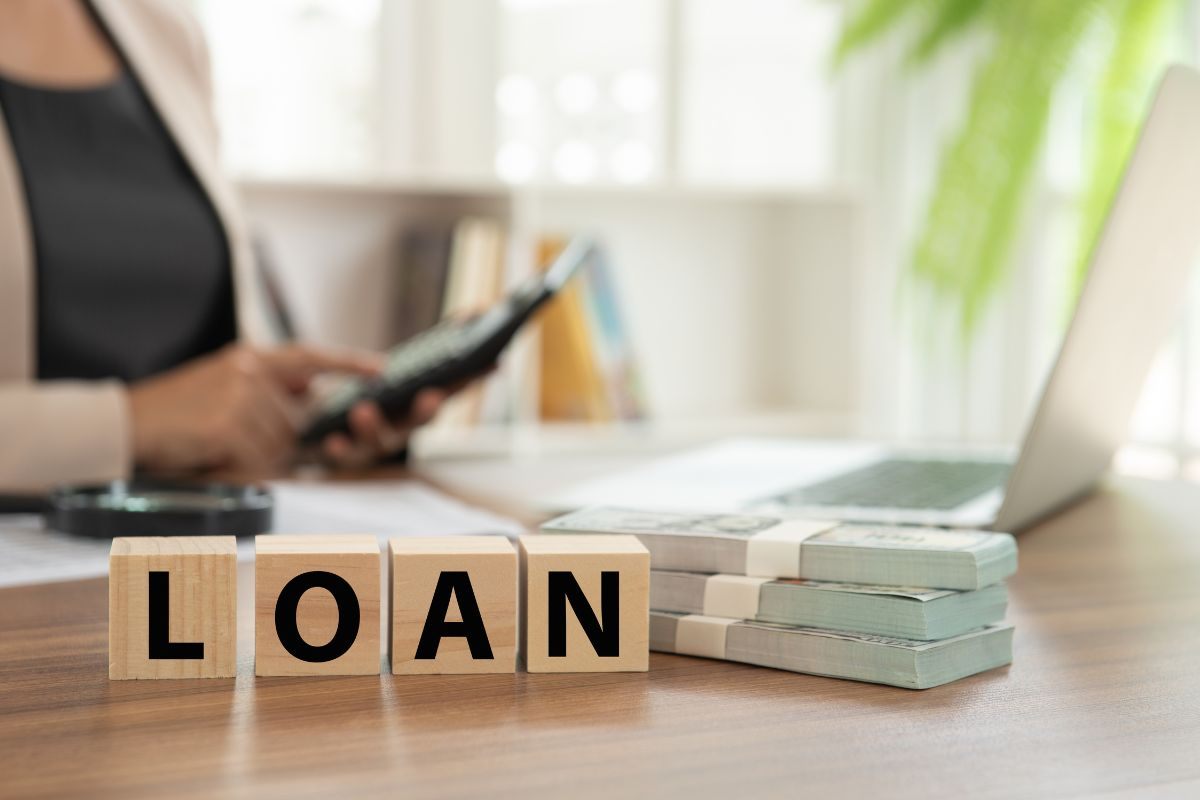 Get to Know Bridgewater Bank
Founded in 1997, I discovered that Bridgewater Bank is a subsidiary owned by the Alberta Motor Association (AMA), otherwise known as the biggest membership organization throughout the whole province.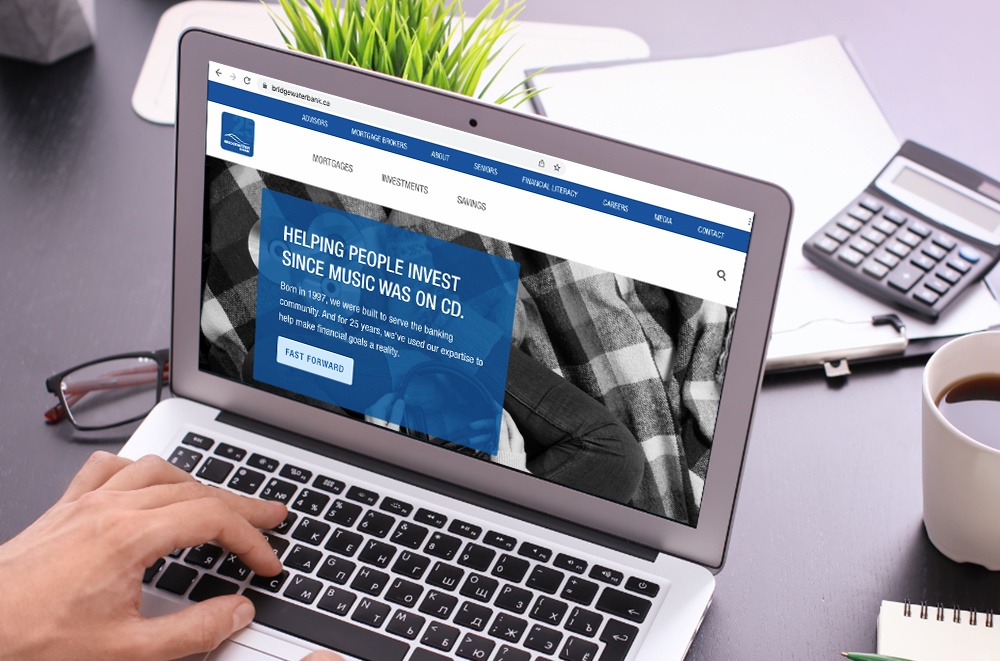 The company specializes in offering customers like me residential mortgages and other deposit products in partnership with trusted and reliable brokers. In many ways, I found that Bridgewater Bank aims to give alternative lending solutions to individuals with no traditional sources of income.
Some of the products it extends to its customers via its trusted broker network are residential mortgages, Guaranteed Investment Certificates (GICs), and High-Interest Savings Accounts (HISAs).
How the Bridgewater Bank Loan Works
Individuals like me who are applying for a bank loan from Bridgewater should know that they only offer mortgages or home loans. As someone interested in applying, I would have to first connect with a partner mortgage broker and they can find the right home loan solutions for my needs.
When I have provided all of my desired mortgage types and repayment timeframe, the partner brokers of Bridgewater Bank will get back to me. They will present their respective offers and allow me to choose what mortgage type and repayment timeframe and amount align with my needs.
Benefits That Come with Getting a Loan
One of the things that I liked about Bridgewater Bank's home loans is that they are flexible and truly customer-centric in my opinion. The mortgage is portable, meaning I can use my current home loan for my new home. In fact, the bank even offers solutions when I need to use less money than anticipated.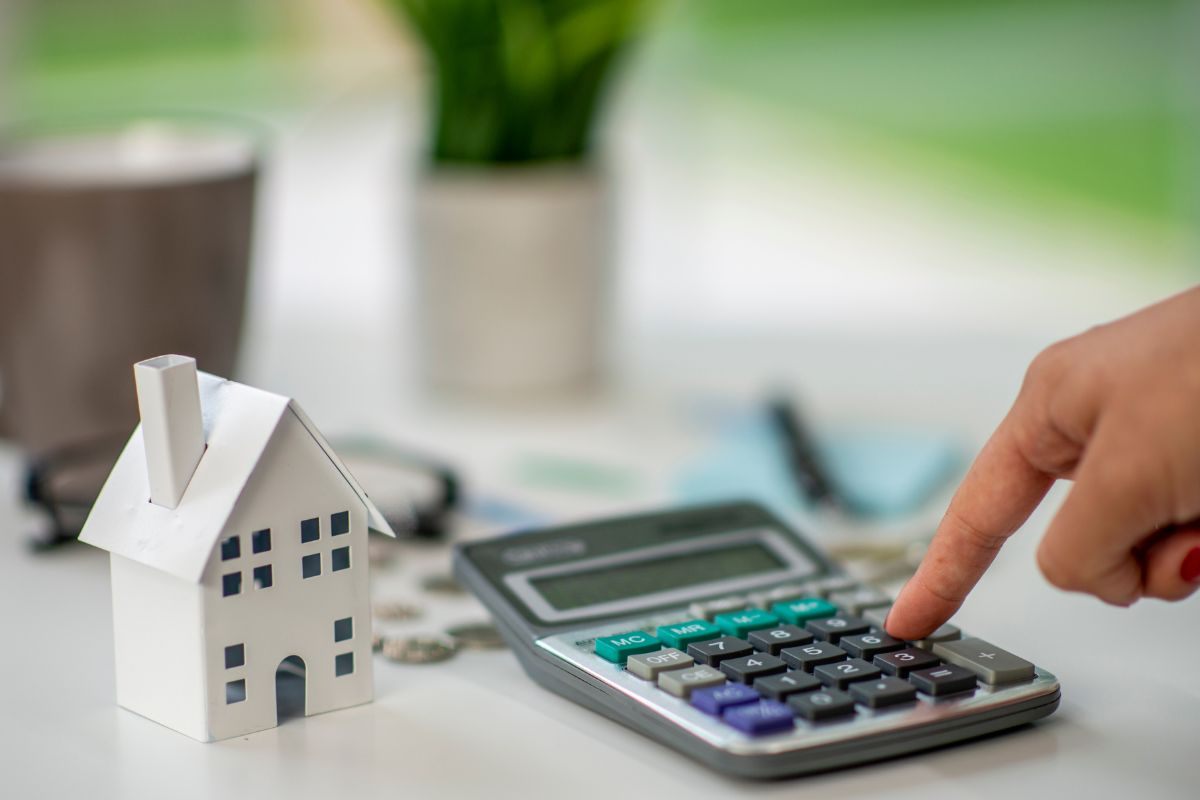 Prospective buyers of my current property can take over my existing mortgage from Bridgewater Bank instead, especially when I get a good rate from the financial institution. In addition, I feel that I must mention Bridgewater Bank's offer to get refinancing when I want to access the equity of my home for other needs I might have.
What's great is that I can borrow up to 80% of my home's current value. Speaking of flexibility, it's also worth noting that the mortgage terms from the bank can come in different timeframes based on the type of home loan I choose. I have the option to pay in either 1, 2, 3, or 5 years. On top of this, I can also choose my desired payment frequency, whether it be weekly, bi-weekly, monthly, or semi-monthly.
What sets Bridgewater Bank's loans from others on the market is that borrowers like me who are eligible to get a home loan can also avail of life and disability insurance on our mortgages via the Credit Security Plan. Here, I am assured that my mortgage is covered when I'm involved in an accident or become dead.
Trusted Team of Brokers Every Step of the Way
One of the privileges that I have when it comes to getting a loan from Bridgewater Bank is that they work with a reliable and fully-vetted team of brokers. This gives me the peace of mind I need knowing they can negotiate with lenders on my behalf as well as save me time in finding the right lender.
Bridgewater Bank's team of mortgage brokers will also be responsible for assisting me throughout the whole process. These experts will handle my documentation requirements as well as find the right home loan option for my needs.
These include brokers that are in the Canadian Bankers Association, Mortgage Professional Canada, Alberta Mortgage Brokers Association, the Canadian Mortgage Brokers Association in Ontario and British Columbia, and the Registered Deposit Brokers Association.
Learn How to Apply for a Loan Online
I can apply for a Bridgewater Bank loan online through its mortgage section. However, I would have to first submit a form that allows me to connect to a local business development manager and a mortgage broker in my area.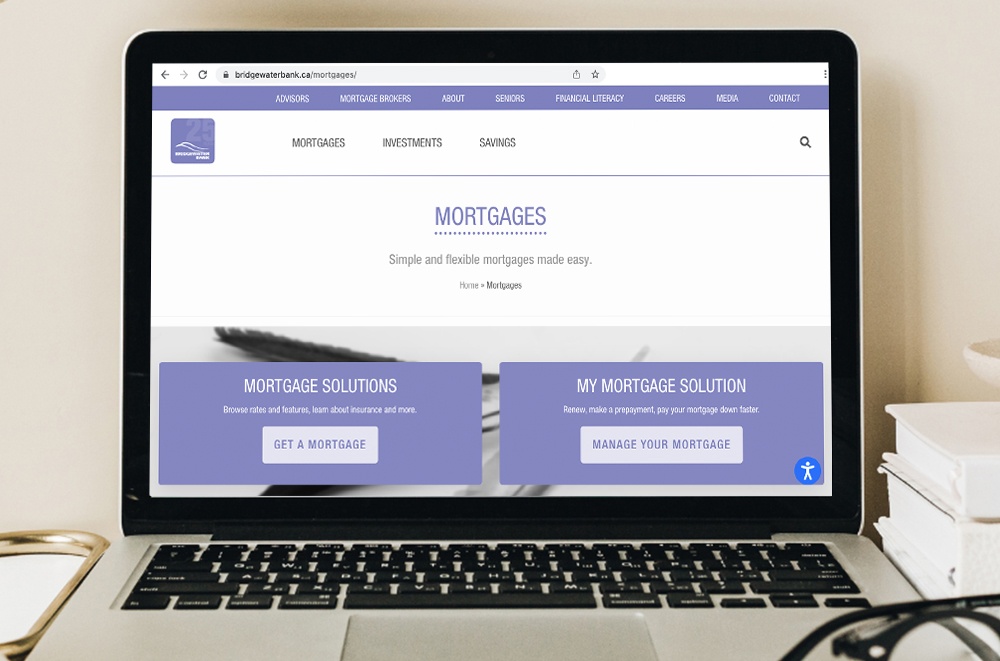 To do this, all I needed to do was to provide my name, contact details, province, and city. Of course, I also disclosed the mortgage type I was interested in, as well as the amount I needed to get for the home loan. I also chose the timeframe and the number of applicants for the said loan.
After submitting this, a mortgage broker will get in touch with me. These experts will be responsible for presenting home loan options that fit my needs, and the charges that come with them, and will help me find the right mortgage for my home.
I want to reiterate that it takes a minimum of 30 days for a person to get a mortgage. This can even go up to 90 or 120 days depending on the qualifying and approval process.
Eligibility Requirements and Qualifications
To qualify for a mortgage, I discovered that I must at least be employed for 3 months and be a regular employee. This is one of the non-negotiables that helped me and other applicants to be considered for a home loan. My current employment and salary will also be evaluated.
On top of this, my credit rating will also be taken into consideration upon my application. My debt-to-income ratio will also be looked into by the bank and lender.
Fees and Rates of the Bridgewater Bank Home Loan
The loan rates and fees from Bridgewater Bank vary from one lender to another. Bear in mind that the bank and corresponding fees are also dependent on the month and year I became a mortgage customer of the institution.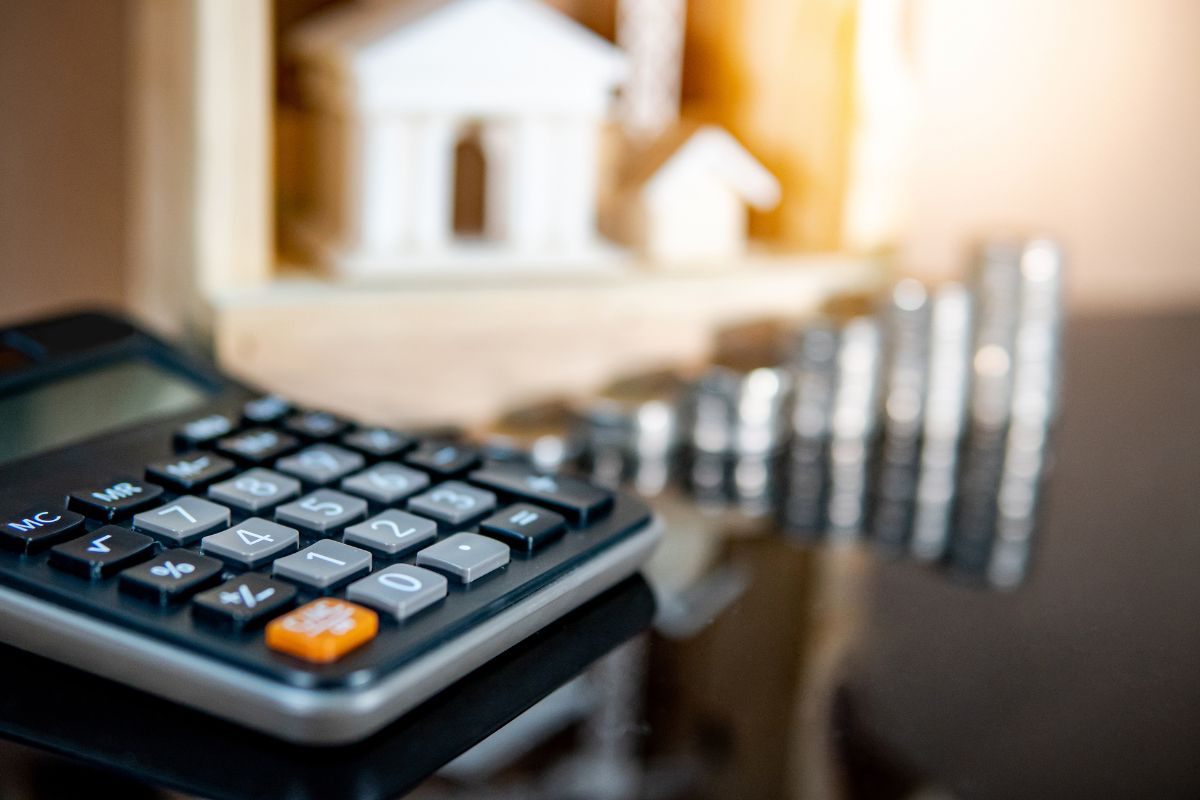 The correct fee information changes based on the date. This means that the fees I have been given may not necessarily be the same for those who applied for a home loan before or after me. Check out the fees and rates of the bank.
Lending Rate – 3.20%
Additional Charges to Payment Frequency or Payment Date – $75
Change Fee – $400
Mortgage Renewal Processing Fee – $300
Amortization Payment Fee – $100
Full/Partial Mortgage Discharge Fee – ranges from $0 to $400 depending on the province
Mortgage Assignment/Transfer Fee – ranges from $25 to $400 depending on the province
Delayed Payment Fee – $100
Returned Payment Fee – $225
Cheque Processing Fee – $25
What You Need to Know
I have said that the fees and rates vary based on the month. However, individual interest rates are also determined by Bridgewater Bank and its corresponding partner based on varying factors. These include my credit score, employment type, my down payment as well as my debt-to-income ratio.
There are also other fees that I had to consider. These include the minimum down payment required when purchasing a home, which comes up to a minimum of 5% of the total home purchase price. Collateral charge mortgages can also depend on the lender and the overall value of the house.
Should I choose to borrow more funds on my mortgage, the interest rate given to me may also change based on the circumstance.
Managing the Loan
There are a number of ways I can manage my loan from Bridgewater Bank. Thanks to its flexible prepayment privileges, I can pay a lump sum amounting to 20% of the principal amount I have decided to mortgage. Alternatively, I can also make payments of up to 20% for the duration of my term loan.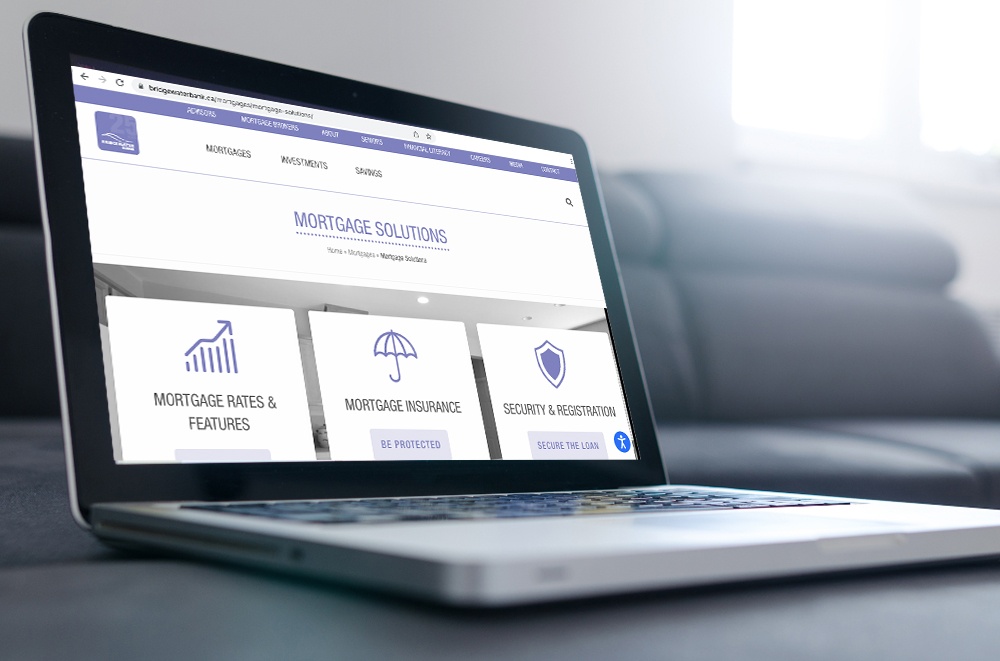 The only thing when it comes to paying my mortgage early is that it can come with prepayment charges. As such, to help me manage my loan, I would need to get in touch with the bank's customer experience specialists who can advise me on what to do.
Another way I can avoid prepayment charges is to opt for an open mortgage instead. This way, I can pay any amount I want at any given time without being charged for prepayment.
Bridgewater Bank Address and Contact Information
As I have mentioned earlier, Bridgewater Bank is a non-traditional bank. As such, the company has no branches, allowing it to focus solely on the services and financial offerings it extends to its customers.
Although the company does not have physical branches nationwide, it does have a registered head office address located at Suite 150, 926 – 5th Avenue SW, Calgary, Alberta T2P 0N7. I can also reach them by mail at the same address.
Those who want to reach out to the financial institution may also do so by contacting them by phone at 1-866-243-4301 from Mondays to Fridays, 7:30 a.m. to 4:30 p.m. Alternatively, I can also reach out to them by email at [email protected].
The Bottom Line
Applying for a Bridgewater Bank loan online is one that prospective homeowners should consider. With its comprehensive options and flexible payment offerings, I find that the financial institution is a great alternative to traditional banks. Feel free to use this guide to apply and find a broker in Canada as I did.
Disclaimer: There are risks involved when applying for and using a loan. Consult the bank's terms and conditions page for more information.
References
terms and conditions – Terms and Conditions | Bridgewater Bank
Bridgewater Bank – Bridgewater Bank
mortgage – Mortgage Solutions | Bridgewater Bank