Frequent flyers often have a preferred way of traveling. For me, I prefer traveling via plane and through one of my most trusted airlines – Delta. With this airline being the second largest globally, I find that its services are simply one of the best and most promising for just about any type of traveler.
For fellow flyers like me who want to take advantage of earning additional SkyMiles and using these towards getting more flights, getting a dedicated credit card that caters to this dream is ideal. This is where the Delta SkyMiles Card comes in.
Are you interested in applying for this credit card and learning how to order it? Look no further. I will be giving all the necessary information that applicants like you might need and more. Take a look at the details and topics to be discussed below.
What Is The Delta SkyMiles Card?
Features And Benefits Of The Delta SkyMiles Card
Applying For And Ordering The Delta SkyMiles Card
Fees And Charges Associated With The Card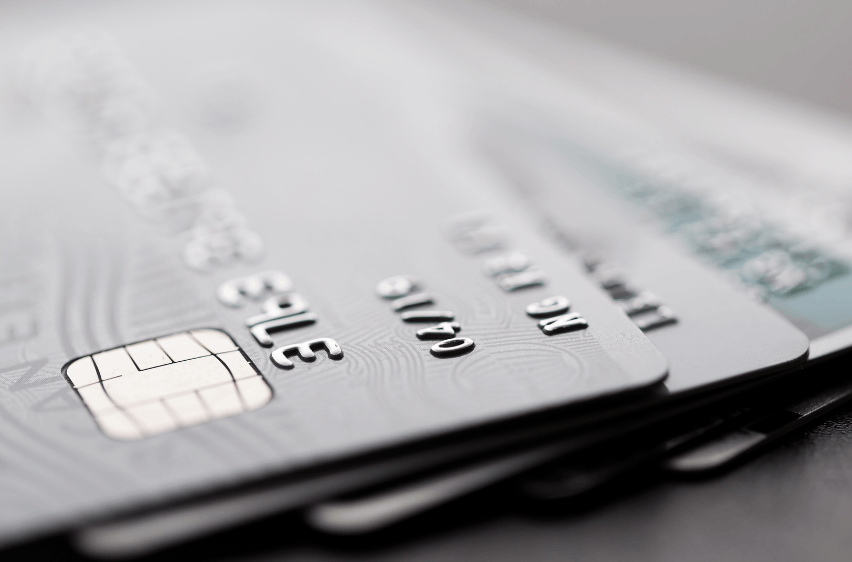 What Is The Delta SkyMiles Card?
Delta and American Express have come together to offer a range of Delta SkyMiles cards under their name. A type of cobranded airline credit card, both companies have provided their loyal customers with varying credit card options to choose from, including credit cards for personal, business, and international use.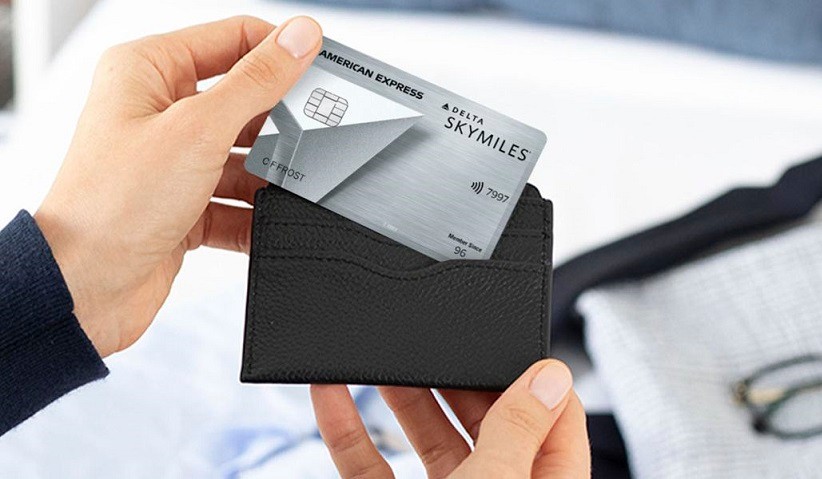 For their personal credit cards in partnership with American Express, they have a total of four excellent options that can cater to travelers and applicants on just about every level.
These include the Delta SkyMiles Blue American Express Card, the Delta SkyMiles Gold American Express Card, the Delta SkyMiles Platinum Card, and the Delta SkyMiles Reserve American Express Card.
These credit cards provide travel benefits and Delta flight perks, making it a worthy choice for individuals who want to experience travel privileges and earn credit towards their elite and premium status.
Who Is This Card Made For?
Given that their range of credit cards falls under the cobranded airline cards category, I think it is pretty safe to say that their credit products are made for travelers and flyers alike.
It addresses the needs and adapts to the lifestyles of frequent flyers and even those who are casual and mid-tier – flyers who are just traveling from time to time.
These credit card products from Delta and Amex provide elite-like benefits that flyers of all types and ranges would approve of. Any of these offerings would be a great choice for loyal Delta flyers and users who want to gain some perks while flying and spending using their cards.
Features And Benefits Of The Delta SkyMiles Card
I have already mentioned the different types of Delta SkyMiles Card offerings available, but for this article, I will be focusing on what I believe is the best all-around Delta card – the Delta SkyMiles Platinum Card.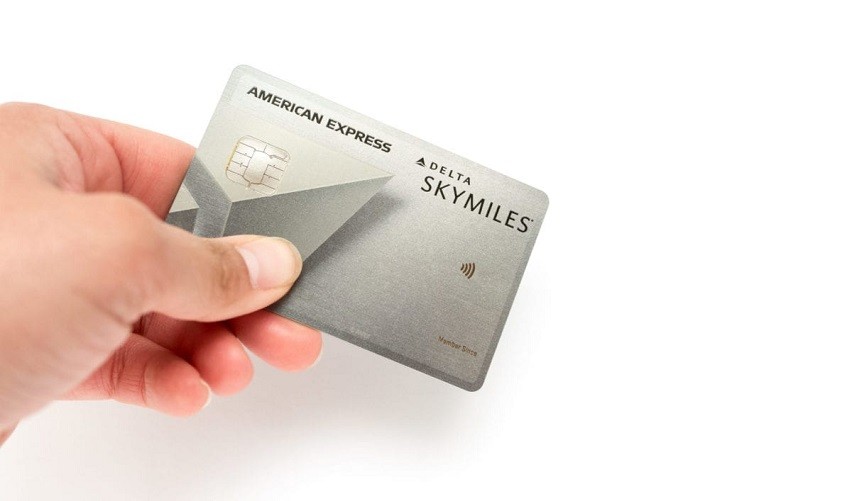 Made for frequent flyers, such as those who go on business trips or those fond of exploring different parts of the world, the Delta SkyMiles Platinum Card provides a truly rich set of perks designed to provide users with excellent travel benefits.
For one, this credit card gives users the chance to earn 90,000 bonus miles after spending $3,000 in purchases within the first three months of getting their card. Bear in mind that cardholders can avail of this offer within a limited period.
These miles make us eligible for the SkyMiles program, where we are free to use and earn miles that don't expire for travel, gain access to exclusive happenings and experiences, and get the chance to fly first class.
Additional Program Benefits
Besides earning bonus miles, cardholders can also earn 3 miles per $1 on eligible Delta purchases and when booking directly with hotels for accommodations.
Meanwhile, we can get 2 miles for every $1 spent at dining establishments and restaurants worldwide, including takeout, delivery services, and participating grocery stores and supermarkets in the United States.
Ideal Traveling Companion
The Delta SkyMiles Platinum Card makes for an ideal and reliable traveling companion because it allows us to reach Medallion Status via Status boost.
This means that we can earn more Medallion Qualification Miles (MQMs) of up to 12,000, provided, of course, we spend around $25,000 on eligible purchases.
In addition, the Delta SkyMiles Platinum Card makes it possible for us to obtain a Domestic Main Cabin round-trip companion certificate year after year every time we renew our credit card.
Other Great Perks
Other perks that I think are worth mentioning include having the chance to get our first checked bag for free on our flights with Delta and getting free fee credit for either TSA Pre-Check or Global Entry, making our entries and check-ins a breeze every single time.
Applying For And Ordering The Delta SkyMiles Card
To apply and order the Delta SkyMiles Card can be done online in just a few steps. To do this, I would advise interested parties to head on to the Delta or American Express website and choose the credit card product they wish to apply for, and tap on 'Apply now' to proceed. This will lead applicants to a new page where they will be required to fill out some necessary information.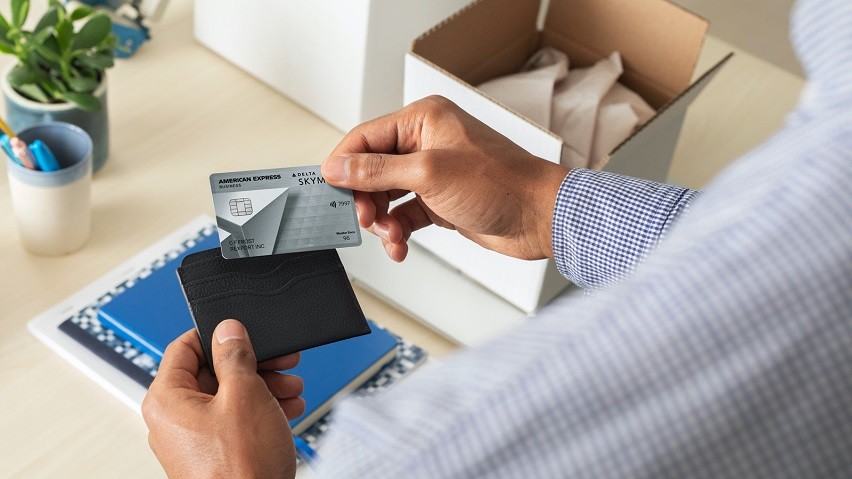 The information we are required to provide on the page includes our full name, the name we want to be placed on the card, our email address, and our Social Security number or our Taxpayer Identification Number. The SSN or TIN is required to verify our identity, so be sure not to leave this out.
The online application page also requires the disclosure of our date of birth, phone number, home address, and other financial details. This financial information pertains to our annual income, the non-taxable annual income, and our source of income.
If approved, the American Express and Delta-powered credit card will be provided to cardholders with a particular credit limit. This credit limit will be made based on the bank's discretion and will be based on the applicant's creditworthiness and other financial factors that may affect his or her standing. This credit limit will start at $1,000 for those approved right away.
Eligibility Requirements
Individuals who are planning to order and apply for the Delta SkyMiles Platinum Card must be at least 18 years of age or older. Likewise, the terms and conditions of this credit card offer highlight the need for applicants to live in the United States, either as residents or citizens.
This credit card is typically extended to individuals with good or excellent credit. Interested parties who wish to have this credit card under their name must, at the very least, have a credit score of 670 to 850 to gain a better chance of being approved for this credit card.
To prove these, the American Express National Bank may require applicants to present not only their proof of identification but also other relevant papers and documents that prove their age, residence, and their credit standing,
Fees And Charges Associated With The Card
Owning a credit card certainly comes with a string of payments and responsibilities. In order to keep enjoying the wealth of benefits given to us, making timely payments and taking note of other duties and responsibilities is a must. This way, we can stay on top of our finances and maybe even avoid paying additional fees.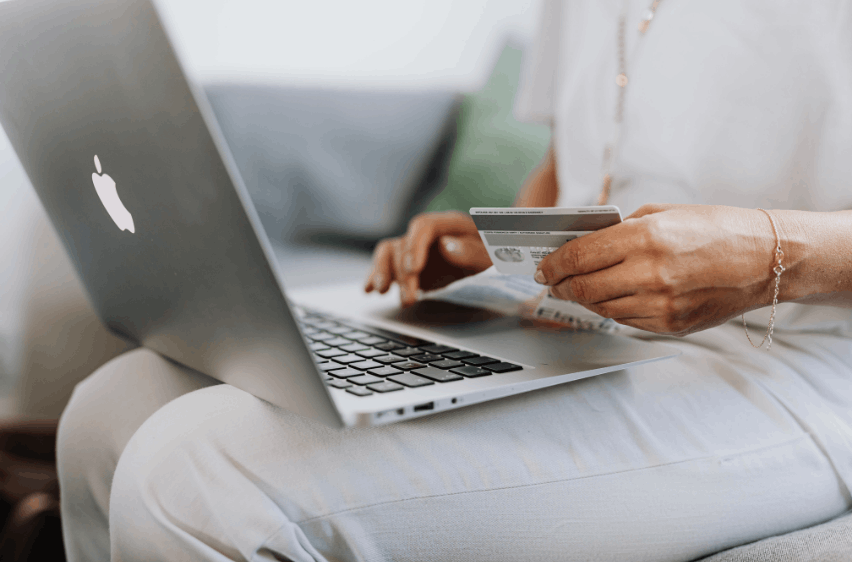 One of the fees that I would like to call your attention to is the annual membership fee of $250. Besides this, cardholders like us also need to remember the annual percentage rate (APR) for purchases ranging from 15.74% to 24.74%. This can vary according to our creditworthiness and other essential factors deemed by the bank. Meanwhile, the APR for cash advances is at 25.24%.
While the Delta SkyMiles Platinum Card does away with foreign transaction fees, it does come with cash advance fees of either $10 or 5% of the amount advanced, whichever is higher among the two.
There are also penalty fees that one has to take note of. These include the late payment fee and the returned payment fee of up to $40 each. There are no over-limit fees for this credit card.
Bank Address And Contact Information
The Delta SkyMiles Platinum Card, alongside other Delta SkyMiles Card offerings, are all offered under the American Express National Bank. To learn more about this credit offering, feel free to contact the customer service hotline any time of the day at 1-800-446-6307.
Alternatively, individuals interested in getting in a physical or face-to-face meeting with an adviser may do so by setting an appointment either at a branch nearby or through their headquarters located at 4315 South 2700 West, Salt Lake City, Utah 84184.
The Bottom Line
Getting the right card can make travels and transactions a whole lot easier. With the Delta SkyMiles Card, my day-to-day purchases and miles-earning capabilities have become more hassle-free.
Disclaimer: There are risks involved when applying for and using credit products. Ensure you consult the bank's terms and conditions page before agreeing to anything.