For the average person, daily spending is a normal occurrence. I typically spend on food and transportation, as well as other necessities like groceries and utilities. My Servus credit card is my most used mode of payment for these things.
Because I normally use my card, I am always on the lookout for an option that lets me earn while I spend, so I can maximize the benefit of every transaction. The Servus Credit Union Gold Mastercard is one of these choices.
This credit card has various features that set it apart from other Servus Credit Union offerings. Know more about this option below.
Servus Credit Union Credit Card Features
Pros and Cons of the Servus Credit Union Credit Card
Servus Credit Union Credit Card Fees and Rates
Getting a Servus Credit Union Credit Card
Managing the Card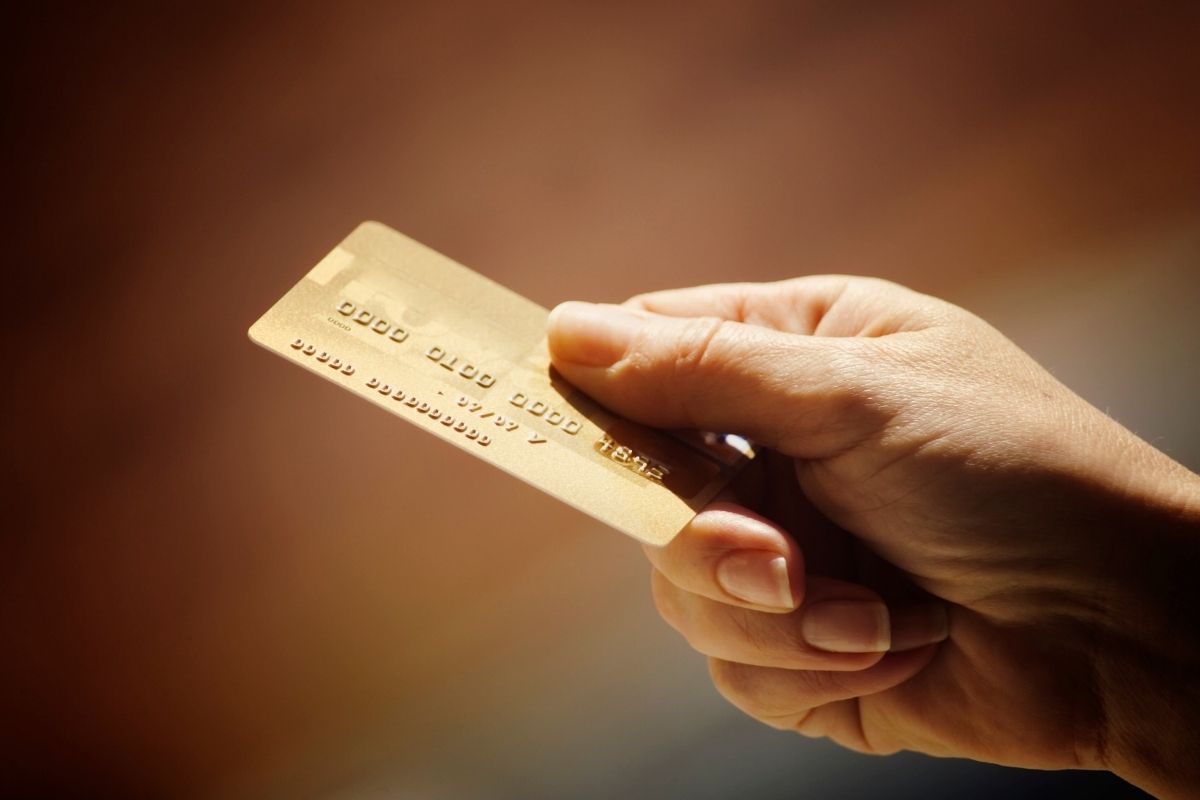 Servus Credit Union Credit Card Features
The Servus Credit Union Credit Gold Mastercard is one of the most rewarding options, especially for people like me who prefer using a credit card for all kinds of daily transactions. It gives rewards every time I make eligible purchases through the Servus Circle Rewards Program.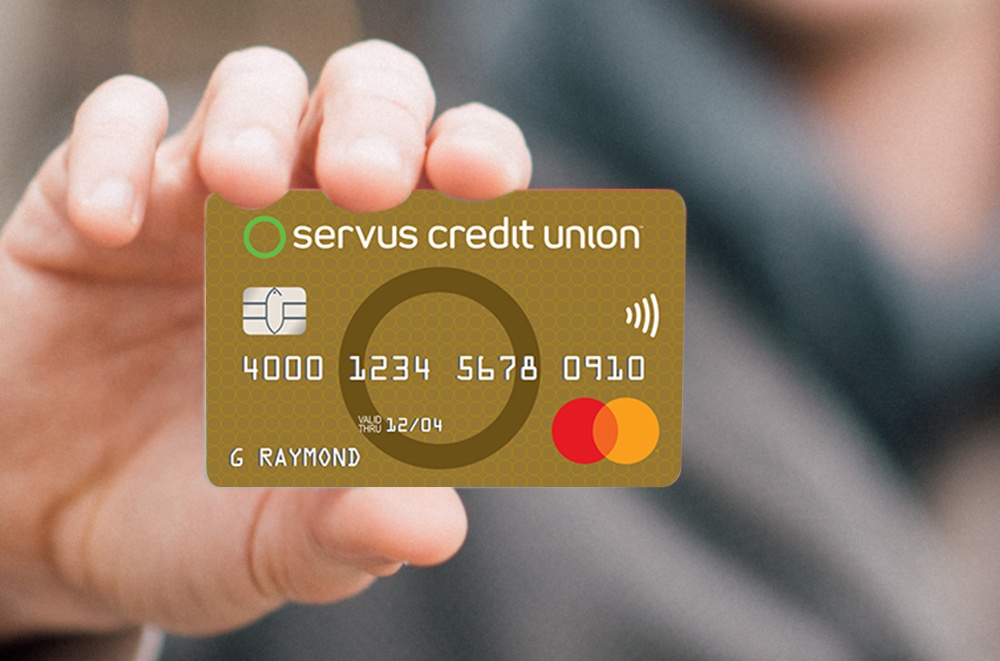 I receive one point for every dollar I spent on qualifying transactions. I can earn points on any transaction that I charge on an eligible credit card like the Gold Mastercard. So the more I spend, the more I can earn, as long as the transactions appear on my statement while the program is ongoing.
I find it important to note that cash advances, fees, ATM withdrawals, finance charges, currency conversion charges, refunded amounts, fraudulent transactions, and insurance charges do not count towards the reward program.
The good news is that points never expire so I can save them until I have enough for redemption. I can use them to invest in a Circle Rewards GIC, pay for my balance, get travel perks, and buy available gift cards, products, and services. Plus, I can earn as many points as possible, so the earning potential is high.
Other Benefits
Rewards are not the only thing that this card has to offer. It is also packed with other features that make it more worthwhile. For me, the most important of them all is the different types of coverage they offer.
I can enjoy the Purchase Assurance and Extended Warranty for purchases, while I get the Travel Emergency Medical, Trip Cancellation, Trip Interruption, and Baggage Delay Insurances whenever I travel.
Moreover, it covers Common Carrier Accidental Death and Dismemberment, Personal Effects, Car Rental Collision Damage Waiver, and more.
Pros and Cons of the Servus Credit Union Credit Card
The rewards feature of this credit card is an advantage in itself, but this option has a lot more to offer. First, it offers a Servus Circle Rewards bonus of 5,000 points when signing up. This is equivalent to $50. Another strength is it offers Profit Share Rewards cash of $18.75 annually. I can start earning as soon as I get my card.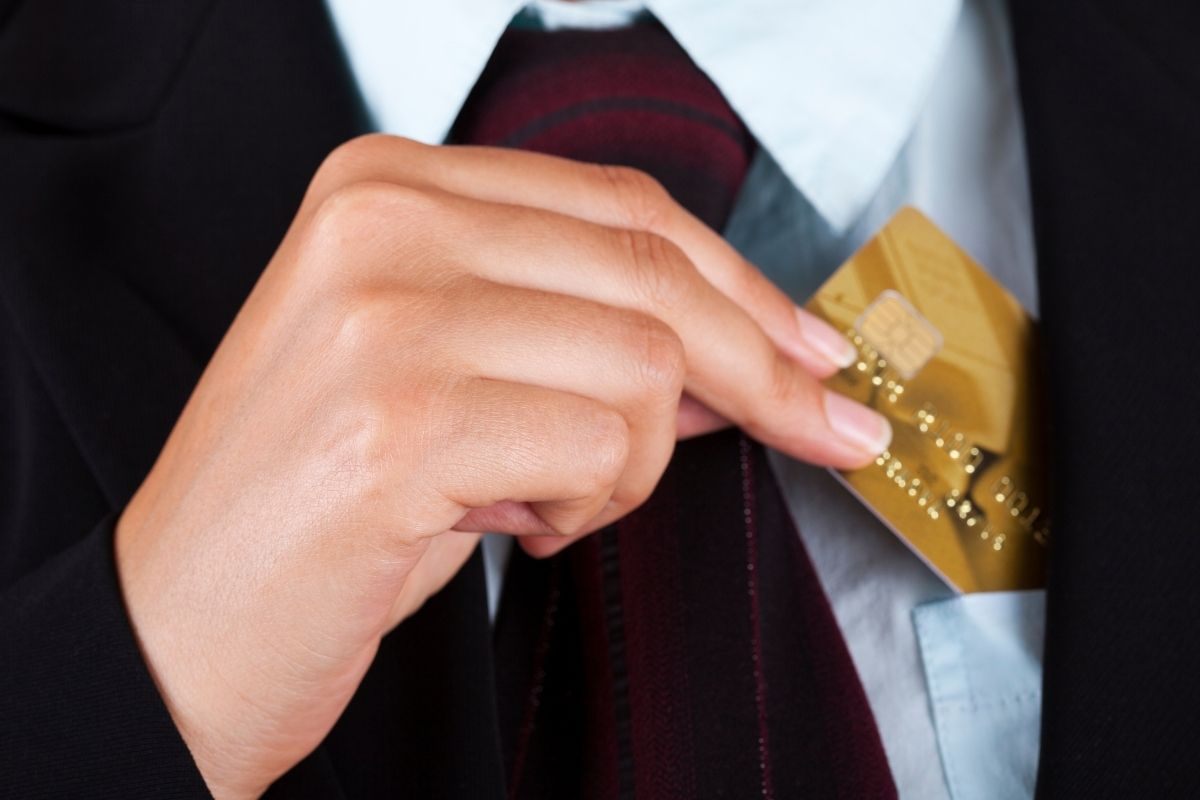 The fact that it gives rewards on almost any purchase that appears on my statement means that I have a lot of opportunities to earn, making it easier to accumulate sufficient points that can I can use to save money or access perks and benefits.
On top of rewards, I also get to save money through its competitive rates. It has minimal fees, so I do not have to worry about racking up expenses on top of my purchases.
The card also offers a high credit limit, so I can do more with it. Combined with the variety of protection and travel insurances, I can make the most of this card, especially when I travel.
Some Things to Remember
While this card offers a high credit limit, this can be restrictive for individuals who expect to spend more than the set amount. This is why I always make it a point to check my available balance when making purchases to avoid getting caught off-guard.
Another thing to remember is that this card has an annual fee, which means that I need to pay the membership every year, which can be hefty in the long run.
These things may not necessarily be cons, but many interested individuals may view them as a setback, especially first-time cardholders.
Servus Credit Union Credit Card Fees and Rates
As with any credit card, this option also comes with things that users are responsible for paying. This includes balance minimum payments and charges related to the use of the card like transaction fees. Some examples of this include cash advance, balance transfer, and foreign currency fees.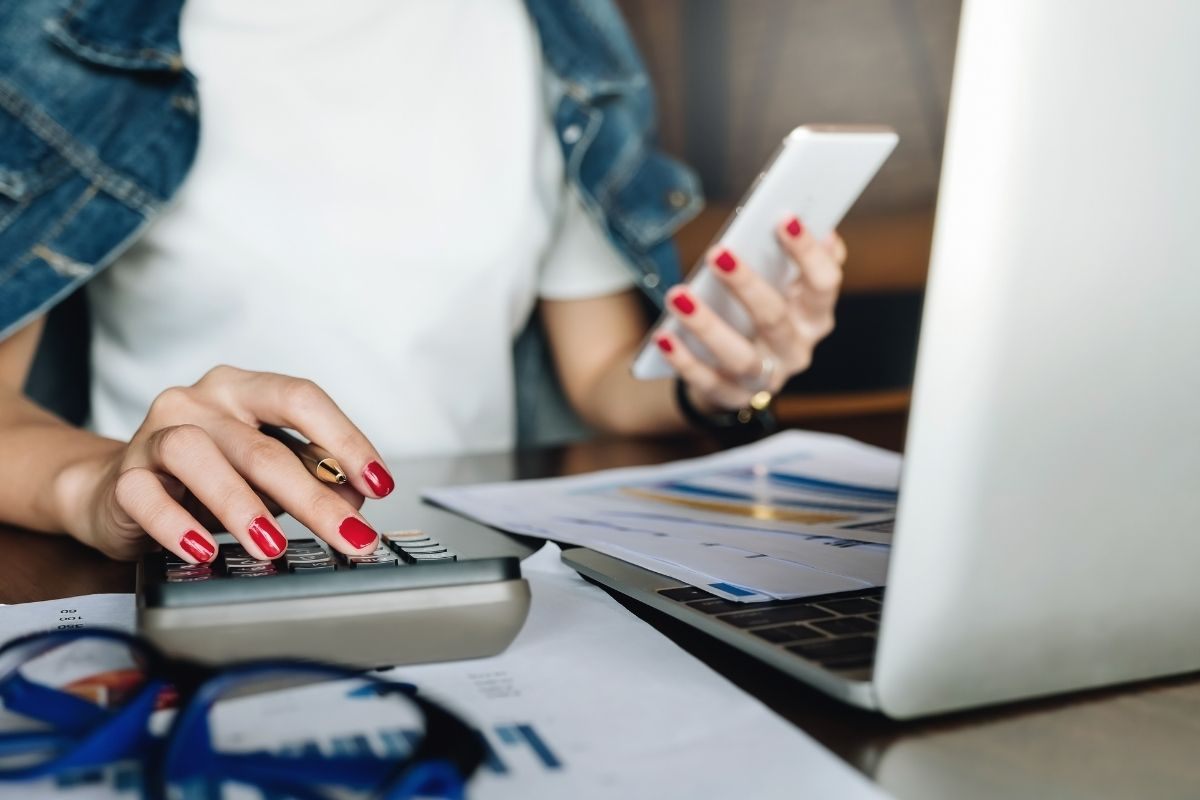 Whenever I purchase something using this card, I am understandably required to repay the amount. Interest rates apply if the balance spills over to the next billing period. However, there is a way to avoid paying interest and that is by paying the entire balance before the billing period for it ends.
Other things that cardholders need to take note of range from the yearly membership fee to transaction charges. Here are some of the most important fees and rates for the Servus Credit Union Gold Mastercard.
Annual Fee – $75
Annual Purchase Rate – $19.99%
Supplemental Card Fee – $0
Important Notes for Charges
Different credit card issuers have their own sets of fees and rates for various offerings. It is important to find out all of them before applying for a card, to avoid any surprise charges.
Many issuers also impose penalties on late payments and other similar offenses. This is why I always make it a point to pay my dues on time. As much as possible, I also try to pay my entire balance to avoid paying interest.
There are lots of ways to save money even while spending using a credit card. To avoid charges, make sure to read the terms and conditions before signing.
Getting a Servus Credit Union Credit Card
There are several ways I can apply for a Servus Credit Union Gold Mastercard or any credit card offered by the credit union. The easiest and perhaps most convenient way is to let the financial institution know that I am interested in a Servus Mastercard by clicking on 'Inquire Now' on their website.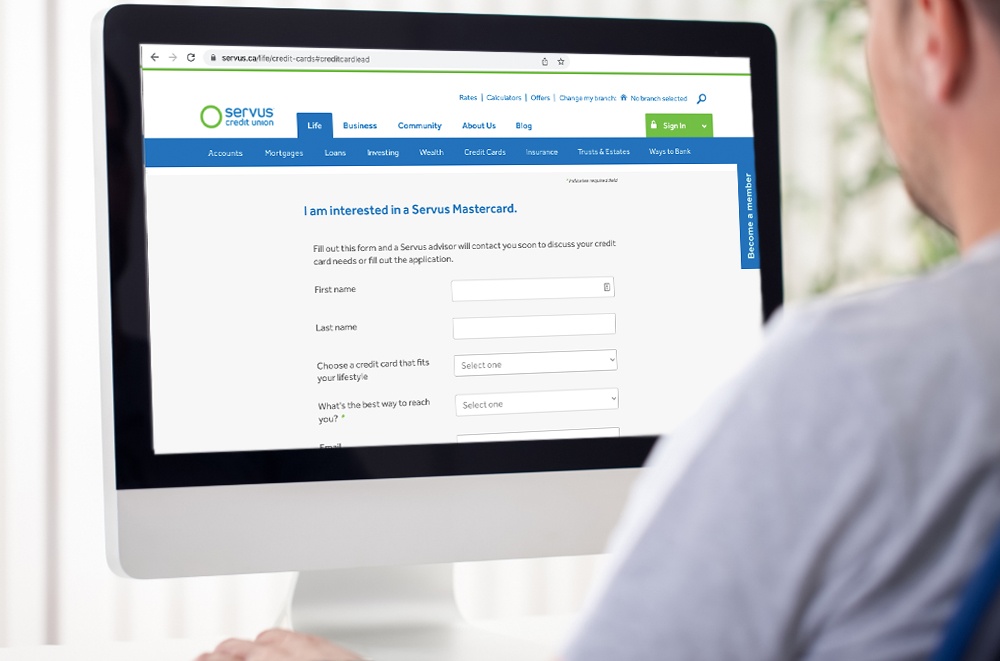 Upon clicking this, I would be directed to a page that requires me to fill out a form that includes my personal information. After filling out this form, a Servus advisor would reach out to discuss what I am looking for in a credit card.
The details I needed to provide include my name, the credit card I am eyeing, my email address, and my phone number. Answering the application form provided by the Servus representative is quite similar and I only touched on my employment and income information in addition to these aforementioned.
Another way I apply for a Servus Credit Union credit card is to call the institution directly at 1-877-378-8728. This way, I can talk with a trusted advisor, someone who can help me choose the right credit card accordingly. Alternatively, I can also visit and make an appointment at a branch near me.
Eligibility and Requirements
From what I have seen on their website, I would only need a government-issued ID and employment information to verify the details I will provide or have provided. Some employment papers that can prove my identity and income include bank statements, payslips, and even a work contract.
I believe that students who are also interested in applying for a Servus Credit Union credit card should have proof of enrolment to show alongside their valid identification.
Managing the Card
I can manage my Servus Credit Union credit card via online banking or through the mobile app. However, before I can proceed to use these services, I would need to activate my credit card by calling the number on the sticker or by calling 1-800-543-5073.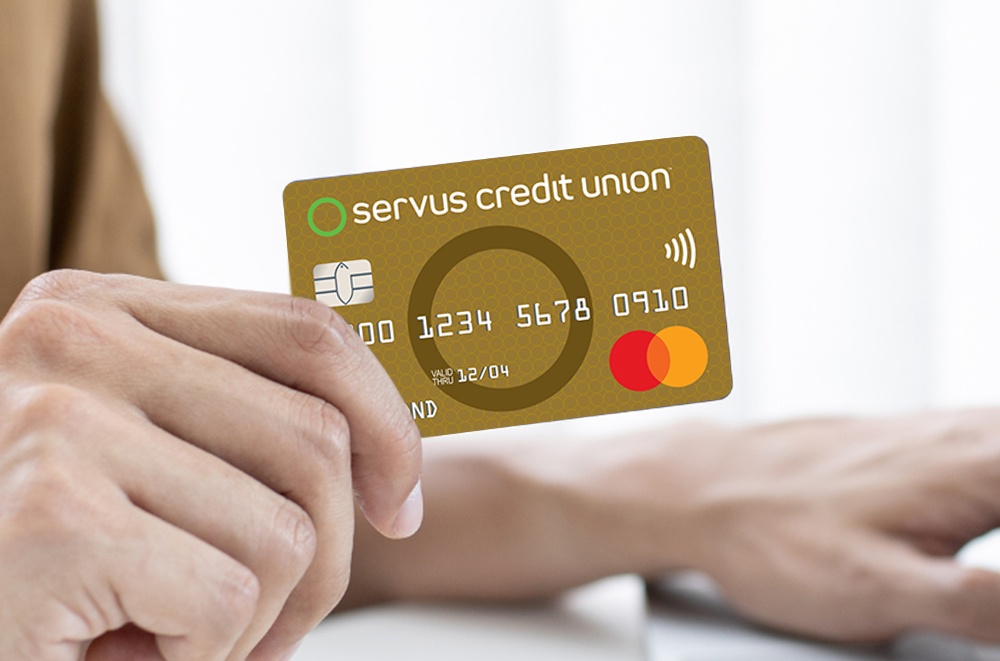 One of the most important aspects of managing my credit card is staying on top of the statement balance. To avoid incurring interest, I believe that setting up automatic bill payments is the way to go. Thankfully, I can do this through online banking or even over the phone.
I feel at ease knowing I can set up my alerts online. This way, I can keep track of my current balance, my payment due dates, new statement available, and many others. As I have mentioned, I can manage my credit card by using online banking or the mobile app.
The app can be downloaded through the App Store for iOS users or from the Google Play Store for Android users. Both apps are free to use. Apart from viewing pending payments, I can also make transfers between accounts, make instant balance inquiries, and many other others.
Getting in Touch with the Bank
Reaching out to the Servus Credit Union is one of the easiest things I have ever done. I can just call 1-877-378-8728 any time as they operate 24/7.
Alternatively, I can also make an appointment at the Servus head office located at 151 Karl Clark Road NW, Edmonton, AB T6N 1H5. The telephone number for its corporate center is 780-496-2000.
The Bottom Line
I believe that the Servus Credit Union Gold Mastercard is a great credit card for individuals like me who value superior Circle Rewards earning potential as well as comprehensive travel protection. With its excellent offerings, I find that this credit card offering is worthy to be considered by others as well.
Disclaimer: There are risks involved when applying for and using credit cards. Ensure you consult the institution's terms and conditions page before agreeing to anything.
References
Servus Credit Union Credit Gold Mastercard –
Gold Mastercard® – Servus Credit Union

terms and conditions –
Credit cards – Servus Credit Union

page –
Credit cards – Servus Credit Union

App Store –
‎Servus Mobile Banking on the App Store