Does your annual travel itinerary include frequent flights across different cities? Are you someone who has to (or chooses to) fly with a particular airline most of the time? If yes, then you should definitely consider getting an airline credit card.
Advantages are many, such as priority boarding, frequent flyer points, vouchers, and so on. But do you know which airline to go for? If not, I've got you covered! Virgin Atlantic offers two credit cards, each with a range of rewarding features. In this article, we'll focus on the Virgin Atlantic Reward credit card.
The Virgin Atlantic Reward credit card lets you buy and redeem points for lucrative rewards to your account. In this article, I'm detailing everything you need to know about the Virgin Atlantic Reward credit card.
About Virgin Atlantic
Features of the Virgin Atlantic Reward Credit Card
Benefits of Using a Virgin Atlantic Reward Credit Card
How to Apply for a Virgin Atlantic Reward Credit Card
Documents Required
What to Do if Your Credit Card Application Is Declined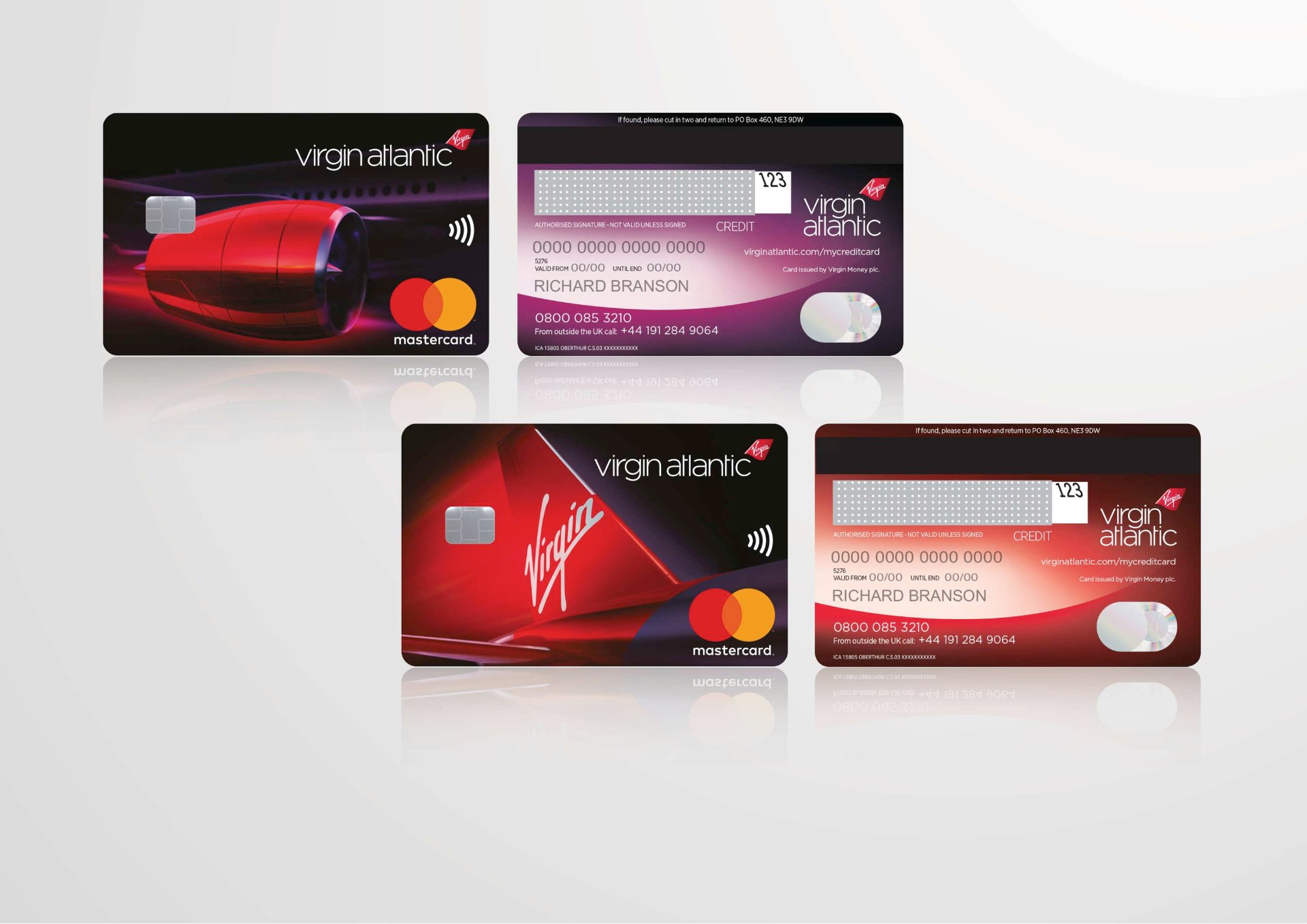 About Virgin Atlantic
Virgin Atlantic, previously known as British Atlantic Airways, is a British international airline headquartered in Crawley, England.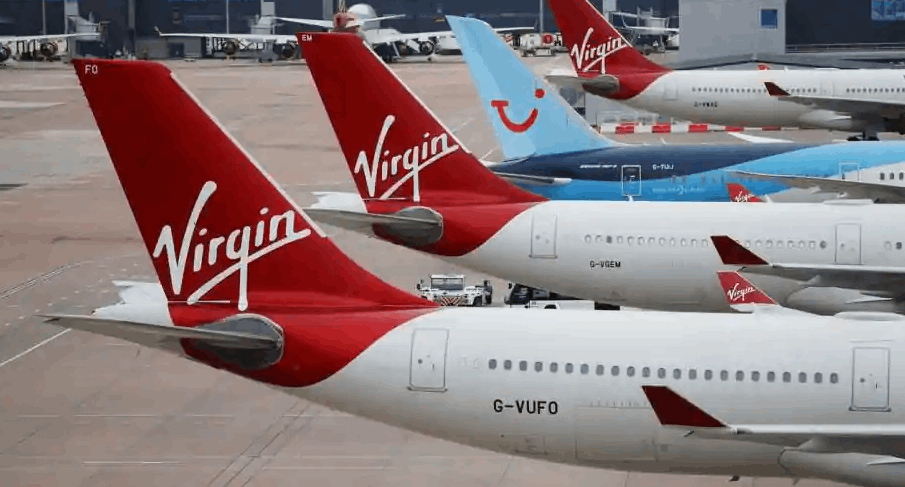 It was established in 1984 and since then has grown to become the UK's second-largest carrier. Its daily routes are transatlantic, touching everywhere from New York and Johannesburg to New Delhi and Los Angeles.
Controlled by Virgin Atlantic Limited, the airline is among the premium global airlines. Flying with Virgin Atlantic comes with many perks, but the cherry on top is the airline credit card the company offers.
Virgin Atlantic cards complement your travel plans perfectly with tons of benefits and amazing features.
Flying Club
Virgin Atlantic offers an incredible frequent-flyer program called Flying Club. Flying Club is one of the best in the world, with several attractive benefits and rewards.
One such attractive feature of Flying Club is the Virgin Atlantic credit cards which come with unique advantages and perks.
Features of the Virgin Atlantic Reward Credit Card
The primary feature of the Virgin Atlantic Reward credit card is earning Virgin points from purchases.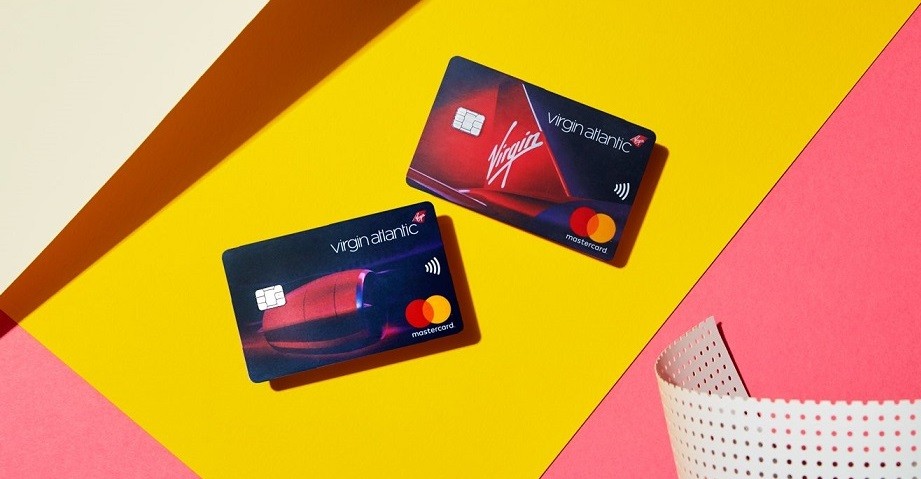 With a credit card from Virgin Atlantic, you earn 0.75 Virgin points for every purchase of £1 with the card. Meanwhile, if you make a £1 card purchase with Virgin Atlantic or Virgin Holidays, you earn 1.5 Virgin points.
Points you earn on card purchases are then added to your Flying Club account. Flying Club points can be spent in several amazing ways such as reward deals on flights and ticket upgrades.
Points reduce your expenses during vacations and even include services like access to a chauffeur, wellness spas, and more.
Additional Features
A feature that stands out among others is that spending £20,000 in a year using your card unlocks a new dimension of benefits for you. These include buying cabin upgrades for yourself or a feature called Companion Seats.
Companion Seats allows you to book a free seat for someone else and applies to Upper Class, Economy, and Premium Classic.
A word of caution from my side here is that there is an upper limit on the number of Virgin Points one can earn in a month. This upper limit is variable, based on the credit limit of an individual. Spending more than the upper limit with the card does not earn you any points.
Benefits of Using the Virgin Atlantic Reward Credit Card
Virgin Atlantic offers endless benefits and perks for its credit cardholders. One prime benefit that I personally like is the absence of an annual fee and 0% interest on balance transfers in your first six months.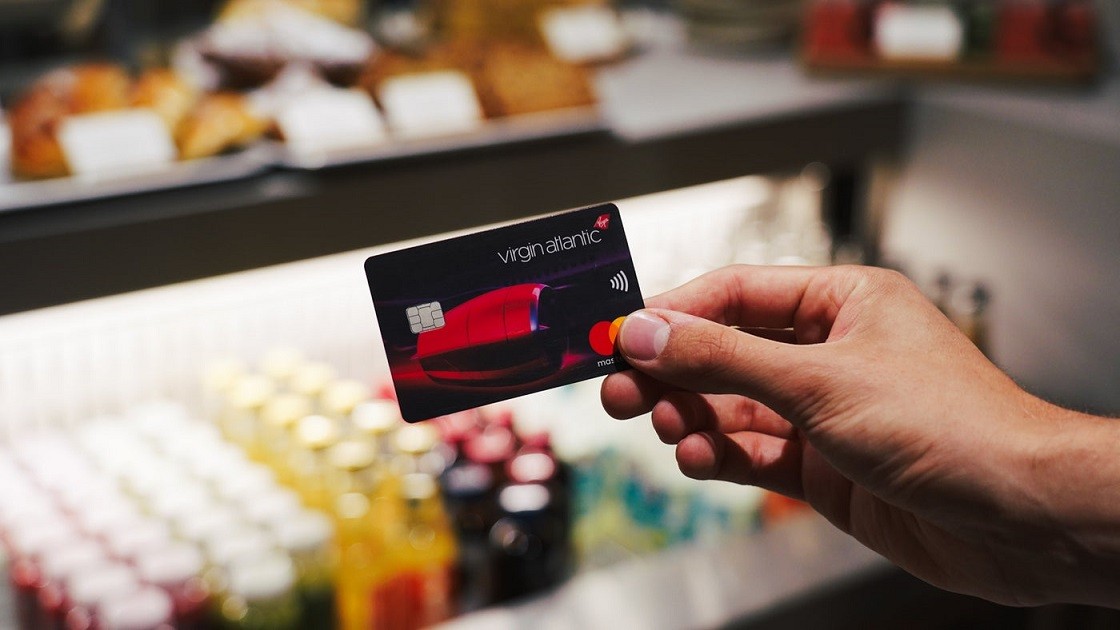 Credit card benefits also include earning Virgin points for day-to-day as well as bigger expenses.
The Rewards system is fast and efficient and the best part is that you have a choice in the rewards you get. A good example of this element of choice is the Spend Bonus described below.
Other benefits include perks like double points every time you use Virgin Atlantic or Virgin Holidays services.
Spend Bonus
After spending £20,000 in a card membership year, you initiate the Spend Bonus which lets you choose from three attractive rewards. The first option is a Virgin Flying Club redemption voucher in Upper Class, Premium, or Economy.
The second is a Virgin Clubhouse lounge pass which is among my top 3 favorites from the card. The third is a return upgrade while shifting classes, for example, Premium to Upper Class and the like.
Each of these options, however, come with their own terms and conditions. For example, the Virgin Clubhouse lounge pass requires a Virgin Atlantic, KLM, Delta, or Air France flight on the same day.
How to Apply for a Virgin Atlantic Reward Credit Card
The easiest method of applying for a Virgin Atlantic Reward credit card is online.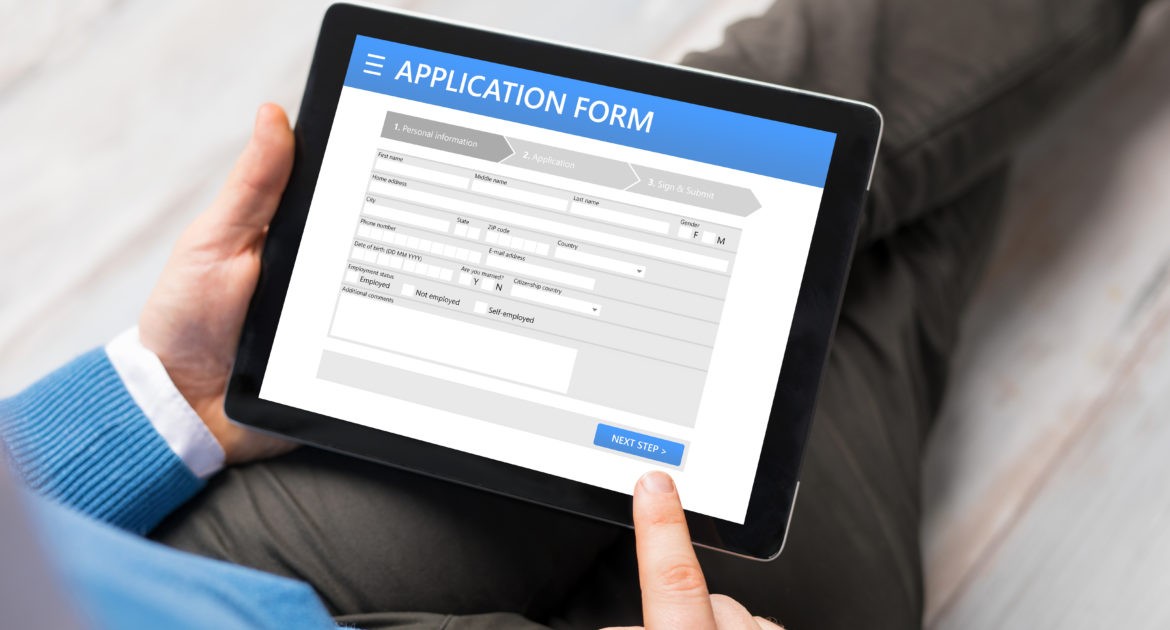 The first step is to check your eligibility status using the Card Checker option on the Virgin Atlantic website. The Card Checker is simple, fast, and does not affect your credit rating if rejected.
Depending on eligibility, proceed with filling the online application form. The subsequent sections enlist the information and documents required for this process. After this, Virgin Atlantic conducts background research on your financial record and credit history.
If your application is approved, your account will be active in no time. Virgin Atlantic will automatically set up your card with online statements. They will also deliver the card to the address you provided.
Eligibility Criteria
First and foremost, you will need to be 18 years and older. Next, you will need to be a resident of the United Kingdom and have a UK Bank account (or even a building society account). Then, you will either need to have a personal income of £7,000 or a household income of £15,000.
Like for most credit cards, Virgin Atlantic expects positive credit history which entails not having many missed payments or a history of bankruptcy.
Additionally, Virgin Atlantic rules that you cannot be an existing customer with them and shouldn't have closed another Virgin Atlantic card in the last six months to be eligible.
Documents Required
Virgin Atlantic provides ease of application for all modes, paperless or otherwise. The application process requires information about identity, age, residence, income, and more. You must have a stable, reliable source of income of your own of at least £7,000 or a household income of at least £15,000.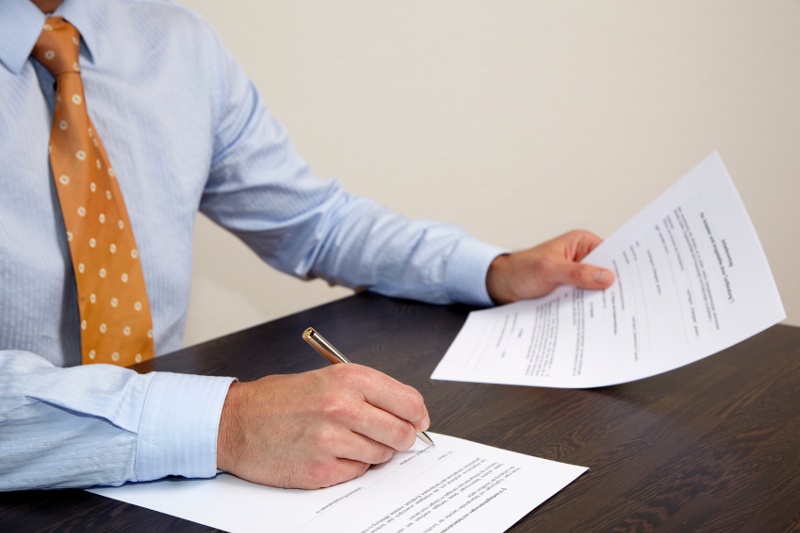 Along with submitting the above information on the application form, you will need to supply proof of identity and proof of address.
Virgin Atlantic requires your bank or building society account number and sort code. The issuer also requires details of the accounts that balance transfers are to be conducted from.
You will also have to register (if you haven't already) for a Flying Card number so that reward points can be added to your account.
Interest and Other Charges
To give you an idea of the cost of a Virgin Atlantic credit card, below are the rates and fees for the Virgin Atlantic Reward credit card.
Annual Fee – £0
APR – 22.9%
Balance Transfer Rate – 0% for 6 months reverting to 22.9%
Balance Transfer Fee – 3% for 2 months reverting to 5%
Over Limit Fee – £9
What to Do if Your Credit Card Application Is Declined
Request for your free credit report to assess what caused your application's rejection. You can either dispute any discrepancies in the card issuer's decision or review and repair your credit score. Avoid applying for many different credit cards because the more rejections, the worse your score.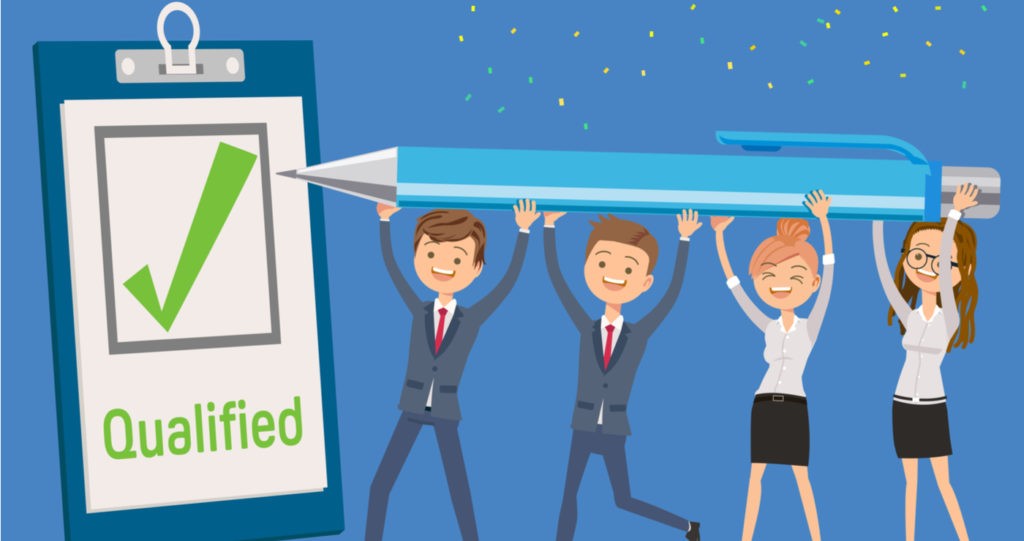 Also, to repair your credit score, start paying off outstanding balances. Having outstanding debt against your account makes credit card issuers wary of issuing more credit to you.
Hence, it is advisable to pay off or attempt to reduce outstanding balances. This greatly increases your chances of qualifying for a credit card in the future.
Some personal tips for maintaining a positive credit history would be to keep credit utilization low and check credit scores regularly. It is, obviously, useful to keep paying all your bills on time to avoid any missed payments.
How to Contact Virgin Atlantic
Virgin Atlantic can be contacted from the UK by calling +44 (0)344 874 7747, and from the U.S. by calling +1 800 862 8621. The website also contains a list of numbers for calls from other countries for any card-related support.
Virgin Atlantic headquarters can be reached at The VHQ,  Fleming Way, Crawley, West Sussex, RH10 9DF.
Conclusion
The Virgin Atlantic Reward credit card has been consistently recommended as the best free airline or hotel credit card for day-to-day spending. It offers several unique benefits and perks along with ease of application and seamless customer service.
Disclaimer: There are risks involved when applying for and using credit products. Ensure you consult the bank's terms and conditions page before agreeing to anything.