If you are a frequent Target customer and don't have a Target RedCard, you have to read this. Discover how you can save by using the Target RedCard. I'll also show you how to apply and order your card.
The RedCard series offers three different types of cards. They have a credit card, a debit card, and then the Target card. The Target RedCard is a store card and is the card I have.
To help you decide whether the Target RedCard is for you, I will share my Target RedCard experience with you. We will look at the following aspects:
More about the Target RedCard
Benefits and Features
Special Offers
Fees And Rates Of The Target RedCard
How To Apply For Your Target RedCard
Tips For Using The Target RedCard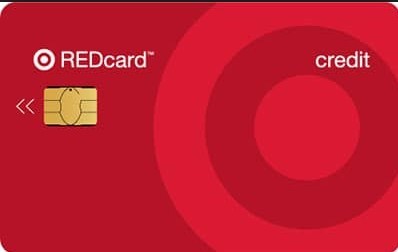 More About The Target RedCard
The card is called the Target RedCard Credit Card by the bank, But actually, it is a closed-loop card. A closed-loop card is a card that can only be used at specific stores. The Target RedCard can only be used at Target stores and online through Target's website.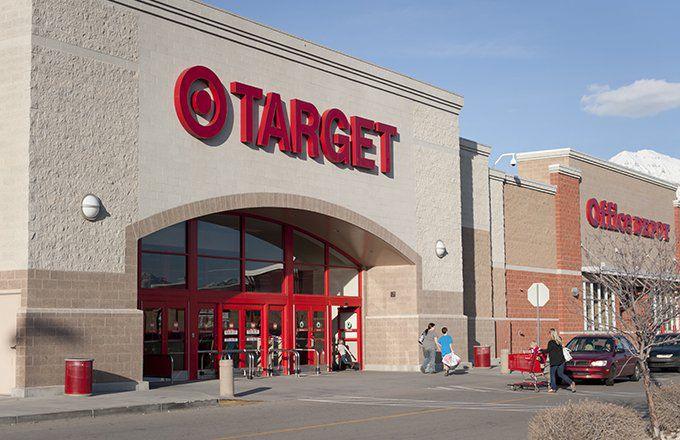 I'm using my Target Redcard at all the Target stores where I shop and on their website, and I have never encountered any problems. I feel confident to use the card as it is issued by one of America's largest banks, namely TD Bank, USA, N, A. It is a subsidiary of the Toronto-Dominion Bank of Toronto, Canada.
Who Should Apply For The Target Redcard?
The card is ideal for people like me who shop frequently at Target. I also have a family and kids, and the cost of supplies such as paper towels, groceries, cleaning supplies, and more can be thousands of dollars annually.
I spend about $1,500 per month on supplies. For 12 months, it adds up to at least $18,000. The Target RedCard's 5% discount on all these purchases adds up to a $900 annual saving.
Benefits And Features Of The Target Redcard
Incentive and 5% Discount: I pay no annual fee for the card, and on receipt of my card, I have been offered a sign-up incentive bonus. The incentives change from time to time. I've received a one-off $50 discount for my first purchase of at least $100 with my new RedCard.
The card doesn't offer other rewards, cashback, or points, but I receive a 5% discount on most purchases made at a Target store or online. The discount is straightforward and immediate. I feel it is better than points or rewards systems where you have to redeem points later.
I don't have to keep track of rewards points and remember to redeem them. Many cards offering rewards points have an expiring date for redeeming the points. I can never lose my 5% discount as it is automatically and immediately subtracted from the normal price when I pay with my card at the check-out.
Extended Days To Return Or Exchange Items
A convenient feature is that I have an extended 30 days to return or exchange purchased articles. Perhaps you are not like me, but I'm always in a hurry and often don't carefully check in the store whether it is the right item I'm buying.
With purchases paid with the Target RedCard, I now have a further 30 days to exchange the article. If there is any fault with the product, I also have 30 extra days to return the article. As a cardholder, I also get free two-day shipping on most online purchases.
Special Offers
I frequently receive special offers from Target on selected items like gifts and much more. They are offers exclusively for RedCard holders. I use these special offers to buy gifts for my friends and family during the year and save them for their birthday and other presents. I save a lot of money this way.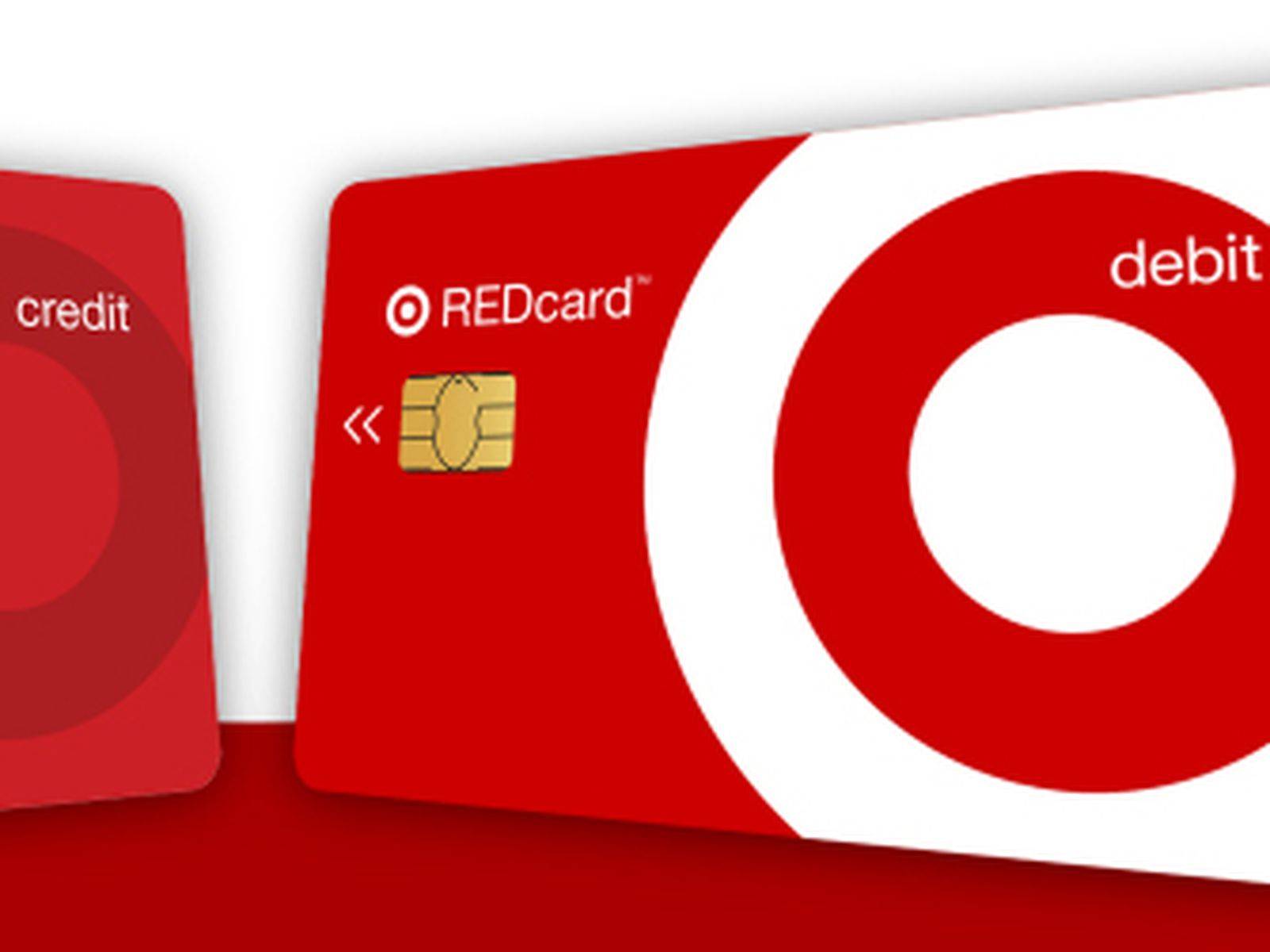 I also get early access to special events, products and promotions, and extras. These extras include special items and offers, plus a 10 percent off coupon on my card anniversary each year.
Add-ons
I use my RedCard to pay for Target Subscriptions. This is a Target program that delivers your everyday essentials to you on a set schedule. So you never run out of essential goods. With this subscription, I enjoy an additional 5 percent savings on top of the free shipping and 5 percent discount that already applies.
I've also received a free Target Circle membership. As a Circle member, I get 1 percent back on most Target purchases. This money cannot be redeemed for cashback. However, it enables me to be part of the program's transaction benefits, including giving a local non-profit a chance at a grant from Target.
Cons Of The Target RedCard
The 5% discount does not apply to prescriptions, over-the-counter items located behind the pharmacy counter, and clinic services at Target. I can get a 5% discount on Target's optical products like glasses and contact lenses, but not on the Target Optical eye test.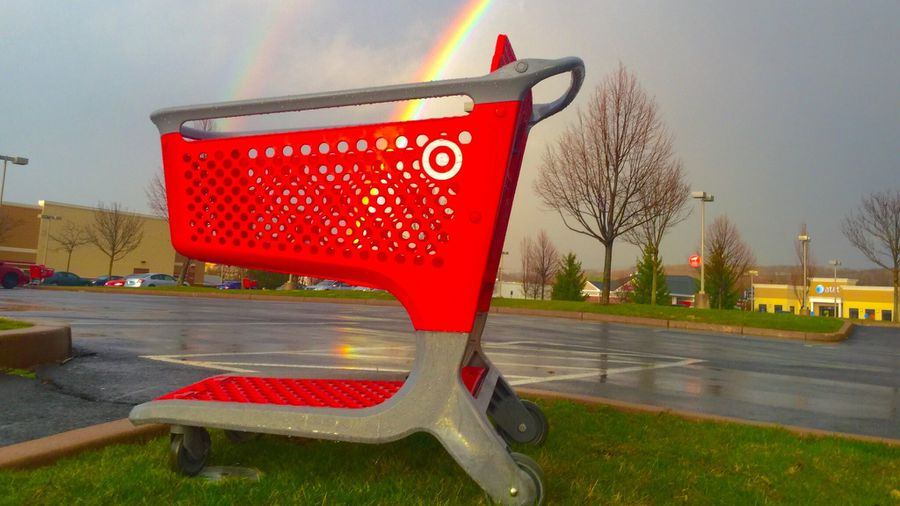 Unfortunately, Target gift cards, prepaid cards, Stockpile, Gift of College, and lottery gift cards are all excluded from the 5 percent discount. Certain in-store restaurants in Target stores, such as D'Amico & Sons Italian Kitchen, and Pret A Manger, are also excluded.
Other excluded transactions include payments on my Target account. Shipt membership fees, wireless protection program purchases, and deposits required by mobile carriers are also excluded from the discount.
Other Cons
Like most other in-store cards, the APR on the Target RedCard is rather high. As a result, I don't carry high balances on the card for multiple months. The high-interest rate could wipe out any savings I've received from my discounts.
I'm also not allowed to do any balance transfers to or from my card. It would have been handy if it could've been done.
Although I don't receive any discounts on prescription drugs, there is another separate program through Target's Pharmacy that I'm going to investigate at a later stage.
Fees And Rates Of The Target RedCard
The following are the fee and rages of this card.
Annual fee: $0.
APR: 22.9% – It is variable as it is based on the prime rate.
Interest-free days: 25 days after my billing cycle has ended.
Late payment fee: $40.
Returned payment: Up to $29.
Foreign exchange fee: $0.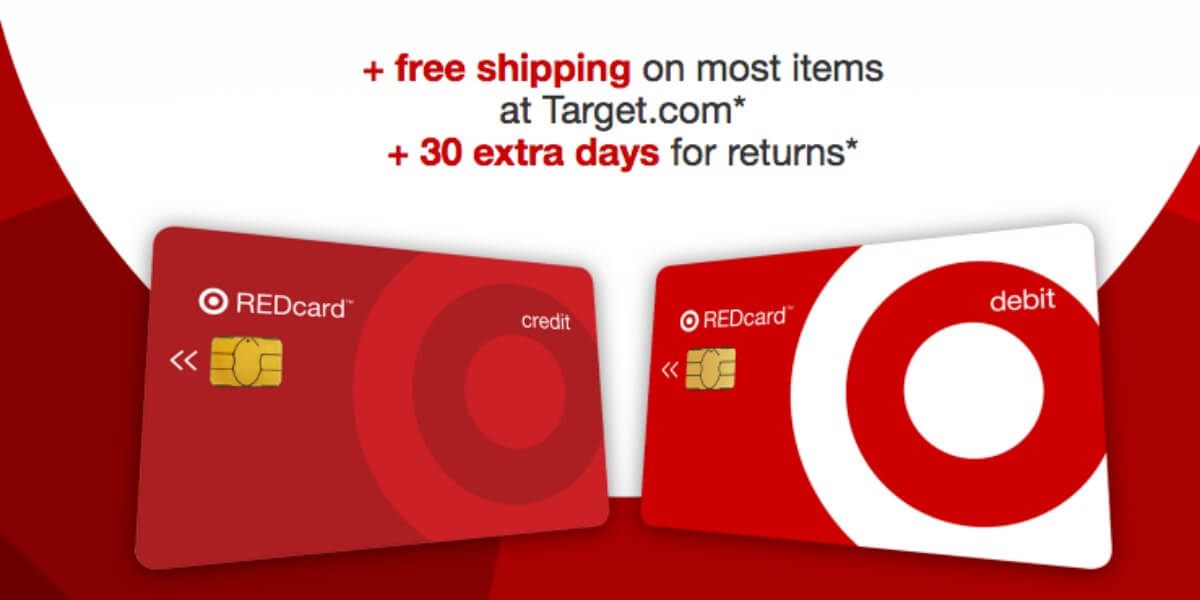 It was a very straightforward process to determine whether I was eligible for a Target RedCard. I was older than 18 years of age, a USA resident, and earning a monthly income. Those were the basic criteria. I only had to furnish the bank financial information regarding my monthly income and expenses.
My personal monthly balance sheet was one of the criteria they used to determine whether I qualify for a Target RedCard or not. I also had to present proof of my residential address and social security number. It also helped that I could present my driver's license as proof of my identity.
Eligibility To Apply For The Target RedCard
The bank base its final decision on one's credit score. Although the bank is not disclosing the minimum credit score they accept, my fair-to-good score of more than 600 has definitely enhanced my application's chances of success.
How To Apply For Your Target RedCard
One's credit score is significant when applying for credit. Before I applied, I'd asked someone at the Target shop's customer's desk whether my application would be considered if I had a low credit score.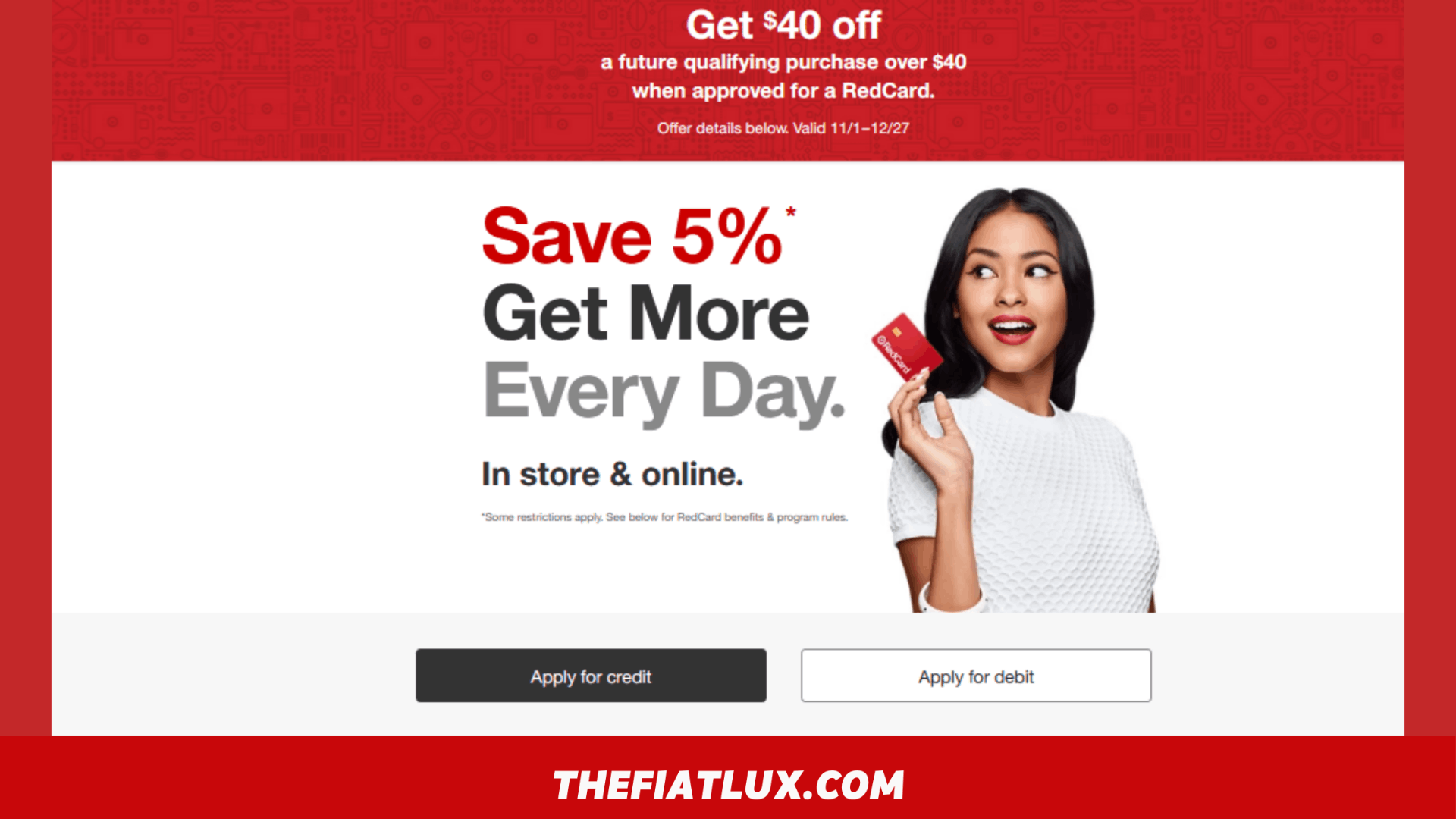 The lady has informed me that people with low credit scores sometimes pay a higher interest rate than the normal APR and are allowed a lower credit limit.
It is effortless to apply for your Target RedCard. I had three choices of how to apply. I could have completed an application for credit form at any of Target's shops at the customer service counter.
Or I could have used the online application form, or I could use the mail-in application system. I applied with the mail-in method via the Target RedCard website.
Address Of The Issuing Bank
TD Bank, USA, N, A., a subsidiary of the Toronto-Dominion Bank of Toronto, Canada, is the issuing bank of the Target RedCard. The TD Bank corporate headquarters' is at 2035 Limestone Road, Wilmington, Delaware 19808, USA. Their telephone number is (302) 351 4560.
Tips For Using The Target RedCard
I gladly share some tips that I've discovered to make my card more efficient and give me more savings.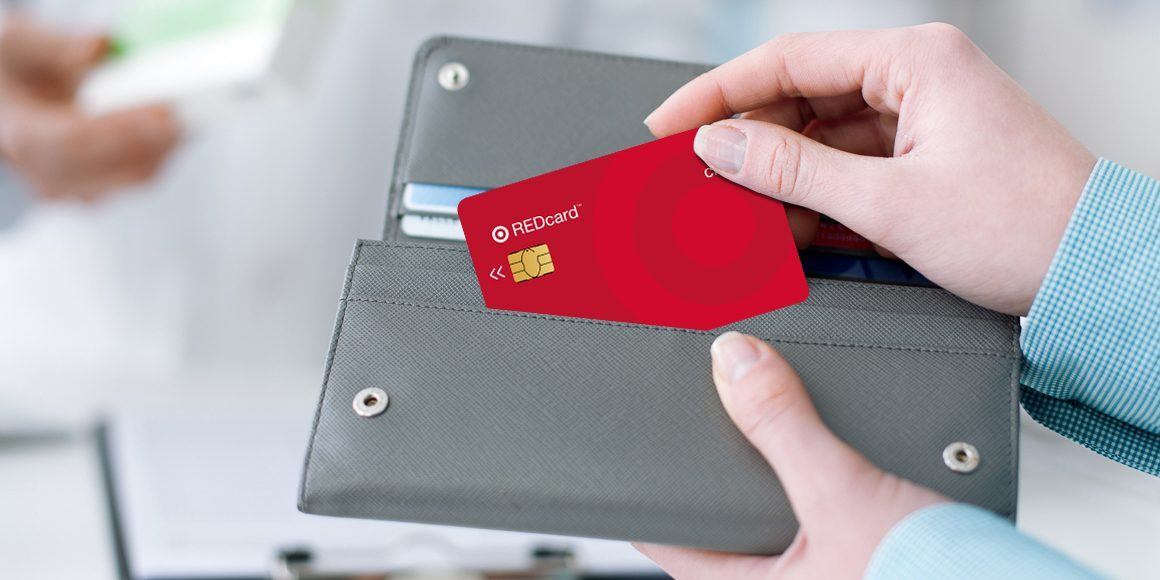 Like me, download Target's Cartwheel app. With this app, one can stack discounts on top of RedCard's automatic 5 percent discount. I also save even more on necessities by using the RedCard to pay for Target subscription orders.
I pay my balance in full every month to avoid paying higher-than-average interest. To see the latest deals for card members, I visit the RedCard page, and I've signed up for emails to be alerted about exclusive offers, events, and promotions.
Disclaimer
There are risks involved when applying for and using credit products. Ensure you consult the issuing bank, TD Bank, credit card's terms and conditions before agreeing on anything.
Conclusion
Although the Target RedCard is not offering any rewards or rewards points, it is a financially viable option to use as a store-card. The 5% immediate discount on most purchases is giving me a large saving on my annual purchases at the Target stores and their online service.
If you are a frequent Target store customer, I recommend that you apply for your Target RedCard as soon as possible.