Filipinos acquire loans for different reasons. Whether it is making an investment, funding a business venture, consolidating debt, for emergencies, or simply for personal reasons, there has been an increase in Filipinos turning to loans to help them manage major expenditures.
With more people understanding the value and aid that loans can bring into their lives, Filipinos are now leveraging financial products and services available to them to better their current situation. One of these products is loans.
For individuals who are thinking of getting loans, checking out what ACOM Loan has to offer can be a good choice. This gives borrowers access to fast and efficient cash when they need it, making it a worthy contender against other loan options on the market. Read on to learn more.
About ACOM Loans
Features and Benefits Provided by an ACOM Loan
Applying for an ACOM Loan
Fees and Charges of an ACOM Loan
Managing an ACOM Loan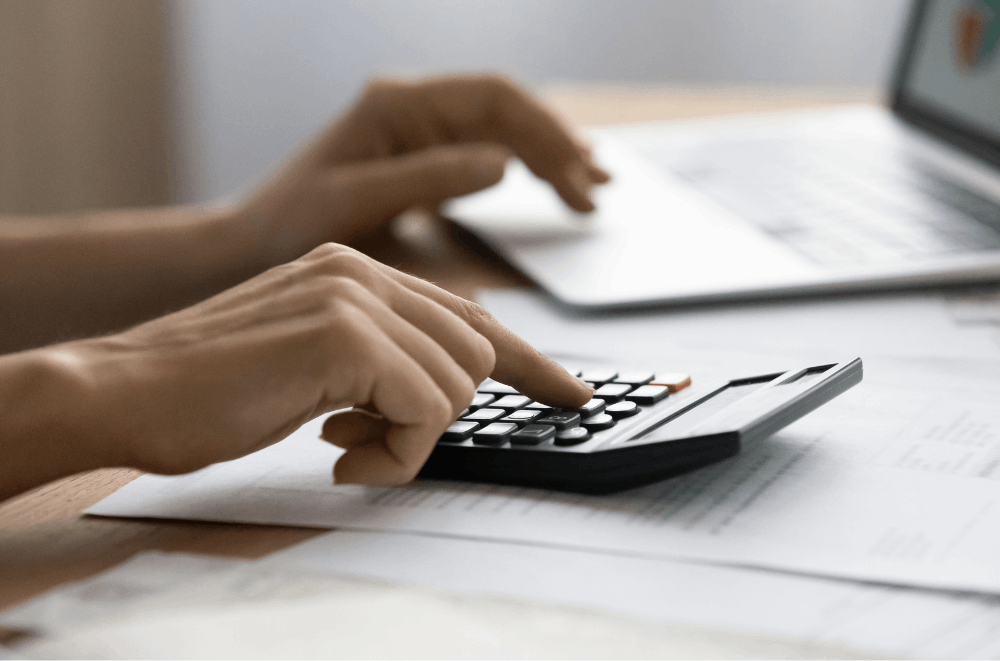 About ACOM Loans
An ACOM loan is a personal loan that provides borrowers access to fast and easy approvals. The loans provided by ACOM usually do not require collateral, meaning borrowers do not have to pay or provide assets to borrow. These are called unsecured loans.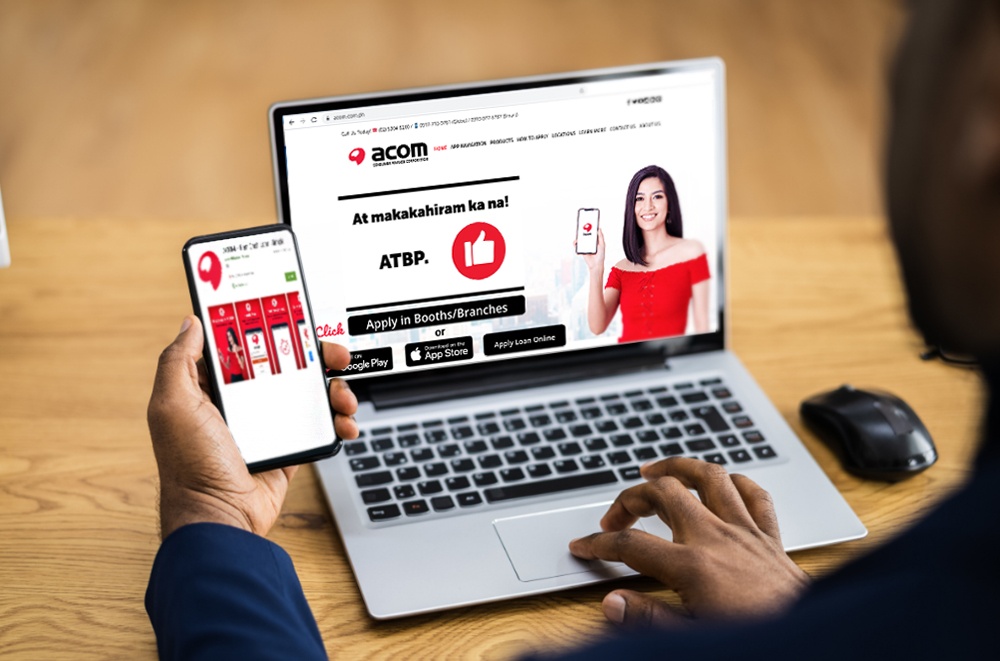 ACOM specializes in providing borrowers access to short-term unsecured loans, all with fast and efficient approvals. To make it even more convenient, Filipinos can receive their funds within a day, making it a popular option for those in need of funds fast.
There are different loans offered by ACOM, including a Working Loan and a newer offering called the ACOM Revomax Cash Loan. The Working Loan works by making the borrower pay in equal installments the amount borrowed as well as the interest during a flexible period of time.
Meanwhile, the ACOM Revomax Cash Loan is an online cash loan designed for individuals who need money fast. Compared to the Working Loan, the ACOM Revomax Cash Loan has a longer payment period and can increase a borrower's credit limit over time.
Why Get an ACOM Loan
There are tons of reasons why one should consider getting an ACOM loan. Besides needing money for personal needs such as emergencies, medical expenses, schooling, or even home renovations, loans can be used for debt consolidation and the like.
An ACOM loan is a great option for those who want to get access to loans fast and ones that have a lower interest rate.
ACOM itself has been in business since 1978 and in the Philippines since 2017. It is also authorized and registered with the SEC in the Philippines, making it one of the leading and most trustworthy personal loan companies in the country.
Features and Benefits Provided by an ACOM Loan
To further expound on the benefits provided by an ACOM loan,let's focus on the ACOM Revomax Cash Loan. One of the main advantages of the Revomax loan is that it gives borrowers access to low-interest rate, as low as 3.315% to 4.563% per month for those who pay their loans early.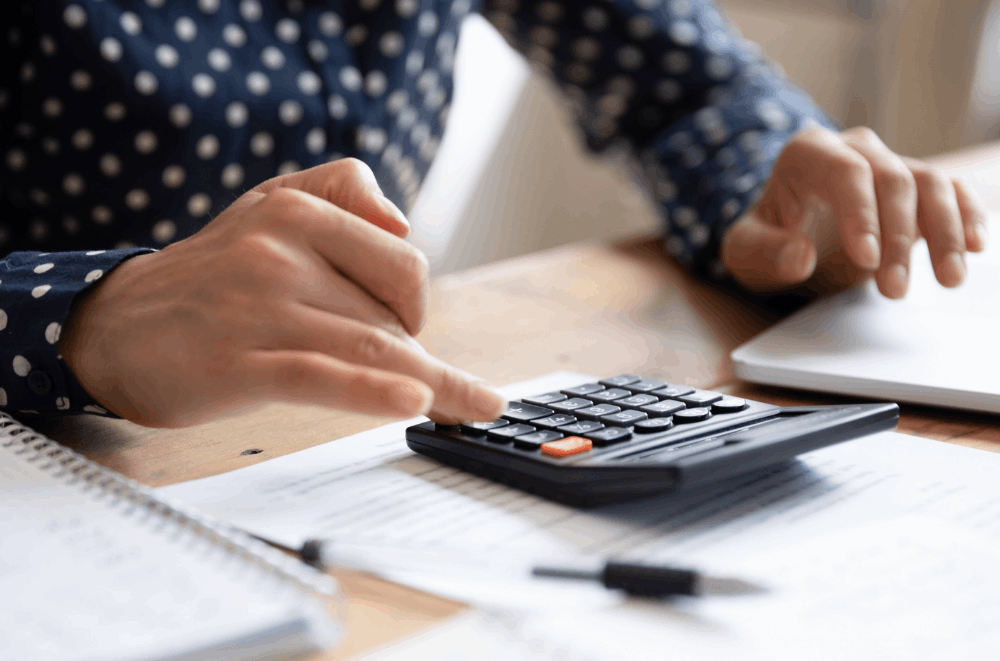 What's more, the Revomax Cash Loan comes with flexible repayment periods starting from 6 months onwards. This is complemented by equally easy monthly repayments. ACOM ensures that borrowers only have to pay the minimum monthly amount required before the due date.
Borrowers will be glad to know that they can borrower ₱3,500 to ₱500,000. This amount, however, is still dependent on the creditworthiness of an applicant which will be largely based on their financial documents and the existing credit limit system of the company.
What sets this offering by ACOM apart from other loans on the market is that the amount borrowed by an individual can increase over time and reach the maximum amount of ₱500,000. This will only be possible if a loan term has been completed.
Fast and Easy Application
ACOM takes fast and simple to heart by making applications a breeze for interested borrowers. As a matter of fact, individuals can receive their decision by the end of the day. This, however, still depends on the documents they have provided upon application and on the evaluation itself.
Since the loans offered by ACOM are unsecured, borrowers can apply by themselves. Instead of putting down collateral or borrowing against precious property, as well as requiring a co-signer to join them, individuals can simply borrow by themselves in a more efficient manner.
Repeat applicants will not be asked to give the same or additional requirements, making the application process seamless.
Applying for an ACOM Loan
There are various ways one can apply for an ACOM loan. One way is online through the ACOM website, through the ACOM mobile app, or in person at booths or branches nationwide. New applicants will be asked to sign up or sign in with their Google account, Facebook, email, Apple account, or phone number.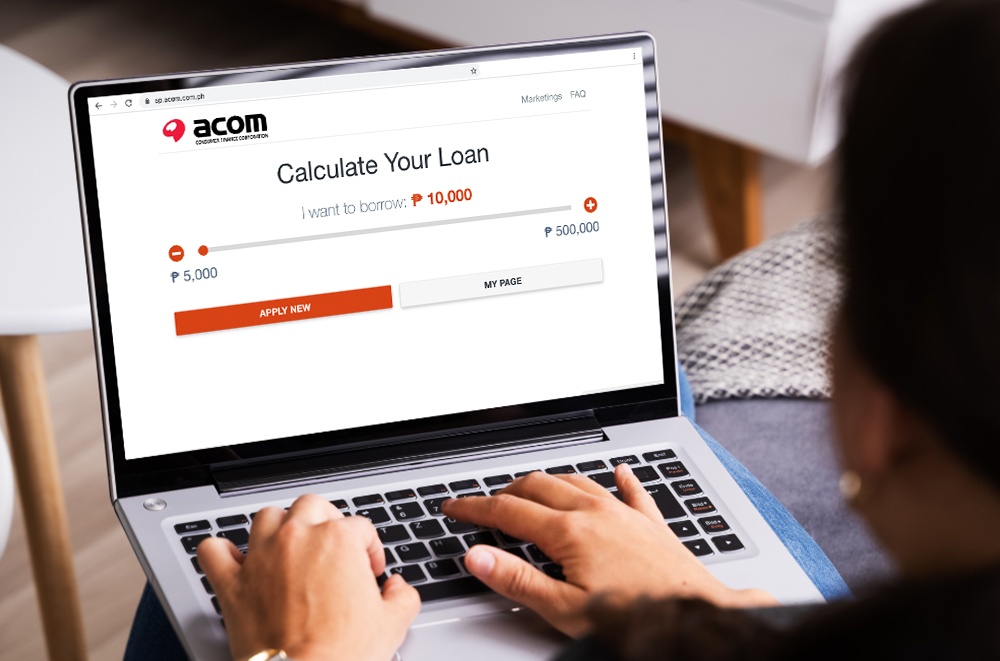 After doing so, borrowers will be asked to provide their personal information including name, gender, date of birth, civil status, and their number of dependents. Applicants will also be asked to disclose their place of birth, educational attainment, nationality, and present address.
Work and business information of the applicant will also be assessed during the application, requiring their company role, company name, and department, as well as their office address and telephone number. They must provide the purpose of the loan and preferred borrowing method.
After completing the application form, applicants must attach any documents required by ACOM before submitting. Upon approval, applicants will receive a confirmation message via SMS. Loan recipients can get their cash deposited directly into their bank account, GCash, or any LBC branch near them.
Eligibility Requirements and Qualifications
Interested applicants who want to take out an ACOM loan must ensure that they are Filipinos aged 21 to 65 years of age. They must also have a stable job or income and must be working with at least three months of tenure prior to applying.
When it comes to income requirements, borrowers must be earning over ₱7,000 for their loan application to be considered. Moreover, applicants must have an existing workplace landline phone and personal mobile number.
Proof of identification, preferably government-issued IDs, will also be required, alongside proof of employment and TIN. Note that depending on the status of the applicant, ACOM may require other documents. Freelance ESL teachers and drivers will have to show their income certificate for the month in lieu of their proof of employment.
Fees and Charges of an ACOM Loan
Taking out an ACOM loan is a huge responsibility. In order for borrowers to keep enjoying the benefits provided by the loan, they must keep up with the minimum monthly dues required prior to the deadline.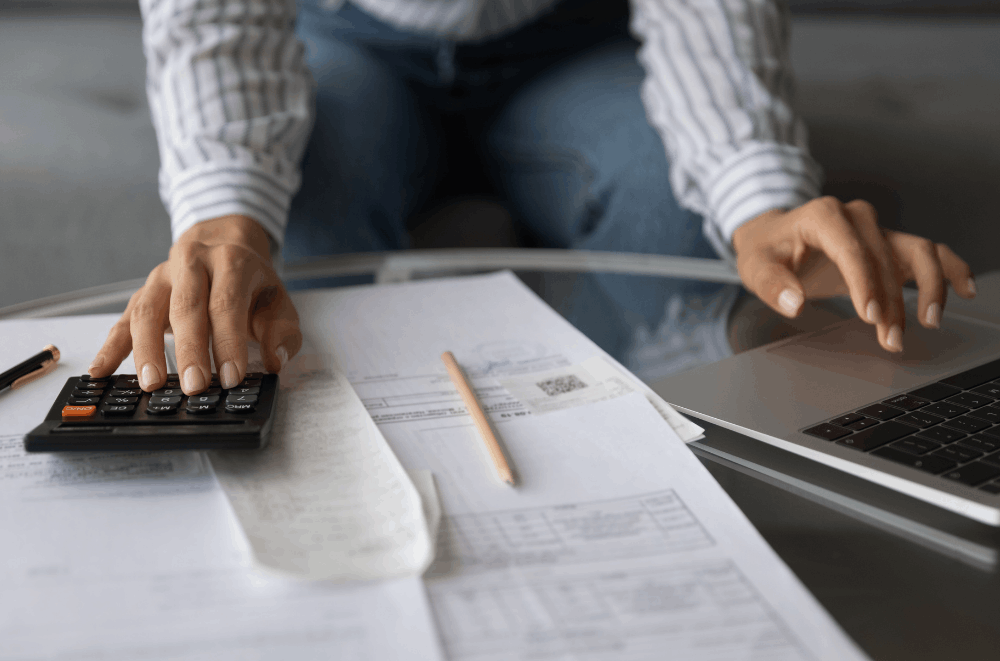 Bear in mind, however, that while ACOM allows borrowers to pay the minimum amount due, paying the whole monthly amount is ideal as this helps lessen the overall loan amount and interest due to the company. Below are some fees associated with getting an ACOM loan.
Interest Rate – 3.315% to 4.563% per month (39.78% to 54.756% APR)
Processing Fee – ₱1,000
Lending Fee – ₱500
Transfer Fee – Depends on the loan amount (repeat Revomax loan borrowers will not be charged processing or lending fees, but will be charged with a transfer fee according to the loan amount they wish to take out)
ACOM Loan Promos
Twenty borrowers who successfully repay their loans for three consecutive months from July to September 2021 will get the chance to reduce their outstanding balance by ₱5,000. Only those who have settled their repayments without any delays will qualify for this offering.
The draw will happen on September 17, 2021, at 5 p.m. at the ACOM head office.
Winners will be notified via phone call and mail within seven days after the draw.
Managing an ACOM Loan
Borrowers can pay back their ACOM loan through different stores and outlets. These can be paid on a monthly basis through Bayad Centers or 7-Eleven Stores.
The amount to be repaid at these stores and outlets will depend on the amount borrowed, the interest rate, as well as the combination of the one-time processing and lending fees and the term period of an individual.
Bank Address and Contact Information
Individuals who want to reach out to ACOM and find out more about their loans can simply contact their telephone number at (02)5304-5200.
The company also has mobile numbers which Globe users can reach at 0917-713-9761 or for Smart users at 0919-077-6787.
Alternatively, individuals can set up an appointment with an ACOM advisor over at their head office address located at 10th Floor, 45 San Miguel Building, 45 San Miguel Avenue, Ortigas Center, 1605 Pasig.
The Bottom Line
People who want to get access to fast and easy cash for their needs should consider getting an ACOM loan. Besides the speedy approval and disbursement of funds, this loan has reasonable rates that compete well with other offers in the market today.
Disclaimer: There are risks involved when applying for a loan. Please see the bank's terms and conditions page for more information.