Are you in immediate need of a car? Are you short of funds to finance this need? Are you in search of a quick solution to this problem? If your answer to all of these is "Yes," then car financing through loans could be your go-to option.
I was in the same boat not too long ago. I had just received a job offer from my dream company. I was on cloud nine and so very proud of myself. However, after all the excitement of landing the job, I had to figure out how to afford to buy a car to be able to get to work each day.
In my hunt for solutions, I found DriveTime car financing. I decided to finance a car with them because of their affordable loan payments and low interest rate, both critical factors in my search for the best option. Let me walk you through the detailed information you need to know about DriveTime and getting a hassle-free car loan.
A Brief History About DriveTime
Learn More About Your Preferred Ride
Auto-Check History Report
How to Apply for A DriveTime Car Loan
Loan Fees
The DriveTime App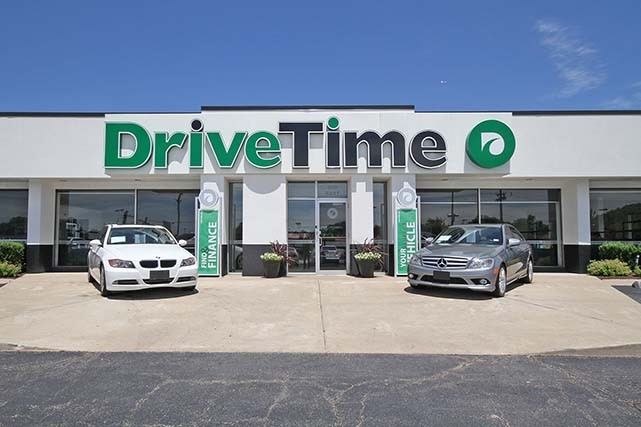 A Brief History About DriveTime
DriveTime is a nationwide chain of used-car dealerships where you can find your next vehicle. In fact, it is the second largest used car dealer in the United States, with over 14,000 cars for sale in 145 locations spread across 28 states.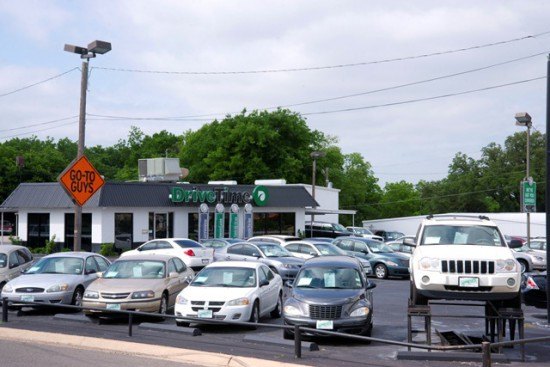 DriveTime is a unique company because it offers customers an alternative to traditional car dealerships. It's an unconventional tool that works exceptionally well for customers like me who don't have cash on hand to purchase a vehicle or have had issues with credit history in the past.
Typically, the amount of funding and deal you get on a car loan is defined by your credit score, preferred loan amount, and the type of loan you wish to take up. These different auto loans include new car loans for dealers, used car loans for dealers, refinance loans, lease buy-out loans, and private-party loans.
DriveTime offers financing options for all credit types and situations, including those with no credit history. Moreover, it has an in-house financing department to ensure that the time from a client's first inquiry to the signing of a contract is as short as possible.
Reserve, Warranty, and Return
One of the many services that I like about DriveTime is the seven-day reservation system. This allowed me to hold a car until I was ready to make a down payment and drive it off the lot.
Also, all DriveTime vehicles have a 30-day warranty on standard factory parts and labour. If you have any issue within the warranty period, just call them, and they'll take care of it. Additionally, I was offered DriveCare protection on my powertrain coverage to keep my purchase covered for up to five years. You can also opt for this protection for up to 50,000 miles.
Starting from the day of the purchase, you'll have five days to decide whether or not you want to keep your vehicle from DriveTime. However, if you drive over 300 miles during that time, you may have less money refunded to you.
Learn More About Your Preferred Ride
You can choose from a broad range of vehicles in the car inventory, including options such as a BMW 430i, Ford Explorer, Dodge Ram 1500 Classic, or Nissan Pathfinder, whichever car that fits your needs and style best. I chose to finance a red Nissan Pathfinder as it fits my family's needs.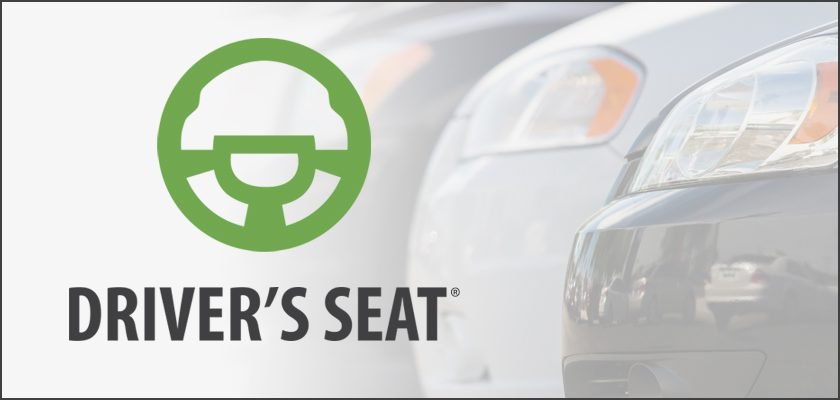 The platform enabled me to read much information about Pathfinder, including reviews from other owners, allowing me to make an informed decision. This builds credibility as there have been countless customers who have driven their cars bought from DriveTime, and therefore exhaustive reviews.
DriveTime also offers explicit details about the car, such as a car's history, including accident damage, service records, and more. I appreciated how open they were about their vehicles and process.
Booking an Appointment
After browsing through the pre-owned and used cars available to finance, I found the Nissan Pathfinder, which ticked off all my criteria boxes. Once I was sure it was the one, I proceeded to reserve the car and schedule an appointment to visit the dealership and view it in person.
At the dealership, I had plenty of time to confirm that the car had all the features I was looking for and make an informed choice without feeling pressured.
To book a visit, you'll simply need to provide basic personal details, including your name, phone number, and e-mail address. This confirms your appointment is taking you a step closer to a significant milestone in your life.
Auto-Check Vehicle History Report
Every car at DriveTime comes with the customer's convenience top of mind. So, the company prepares the vehicle's Auto-Check Vehicle History Report, which you can download for free.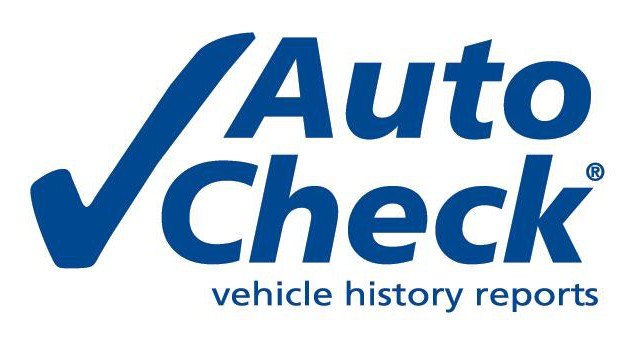 You can then quickly determine whether the car has been stolen, is salvaged, has flood damage, or has been reported to insurance companies as "written off" (totalled). Fortunately, my Pathfinder was taken care of really well by its previous owner.
You also get to view the insurance loss record and odometer check.
Third-Party Experian Auto-Check
It should be noted that the AutoCheck Vehicle History Report is brought to you by a third-party company, Experian. Therefore, neither DriveTime nor its data sources are responsible for any errors in the report.
How to Apply for A DriveTime Car Loan
I went ahead with the two-minute loan approval, which, it turns out, is the most desirable feature of DriveTime: no hassle, no paperwork! You just need to arrange for a smooth Internet connection on your device and head to the website of DriveTime.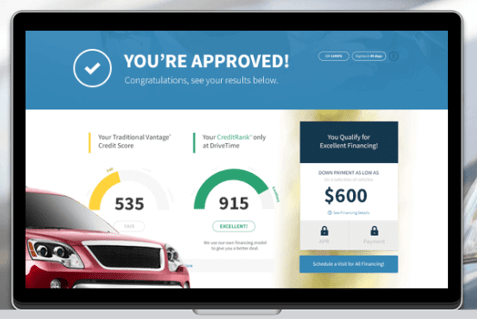 Once you view the website, the first thing you have to do is click on the 'Get Approved' button, then input some basic information.
Then the team of DriveTime comes into play to handle your application with their proprietary scoring model. This is carried out to ensure that your financial condition is transparent to the team so they can help you to the best of their ability.
Soon after I was contacted by the sales team to help me set up an appointment to view and test drive the car. You can also call 888-418-1212 to get approved.
Bankruptcy and DUIs
Bankruptcy doesn't automatically prevent you from buying a car from DriveTime. There's just an additional step to getting the sales team to approve the purchase if you haven't completed the first "meeting of creditors" yet.
If this is your second bankruptcy, just proceed straight to 'Get Approved.'
Also, no matter what you've been charged with in the past, DriveTime can help you reinstate your driving privileges and get back behind the wheel.
Loan Fees
Loan fees are charges you incur for obtaining your car loan from the loan vendor. No one wants a down payment that's larger than they can afford. Because DriveTime is both a dealership and a bank, they can offer flexible financing for your down payment and monthly payments.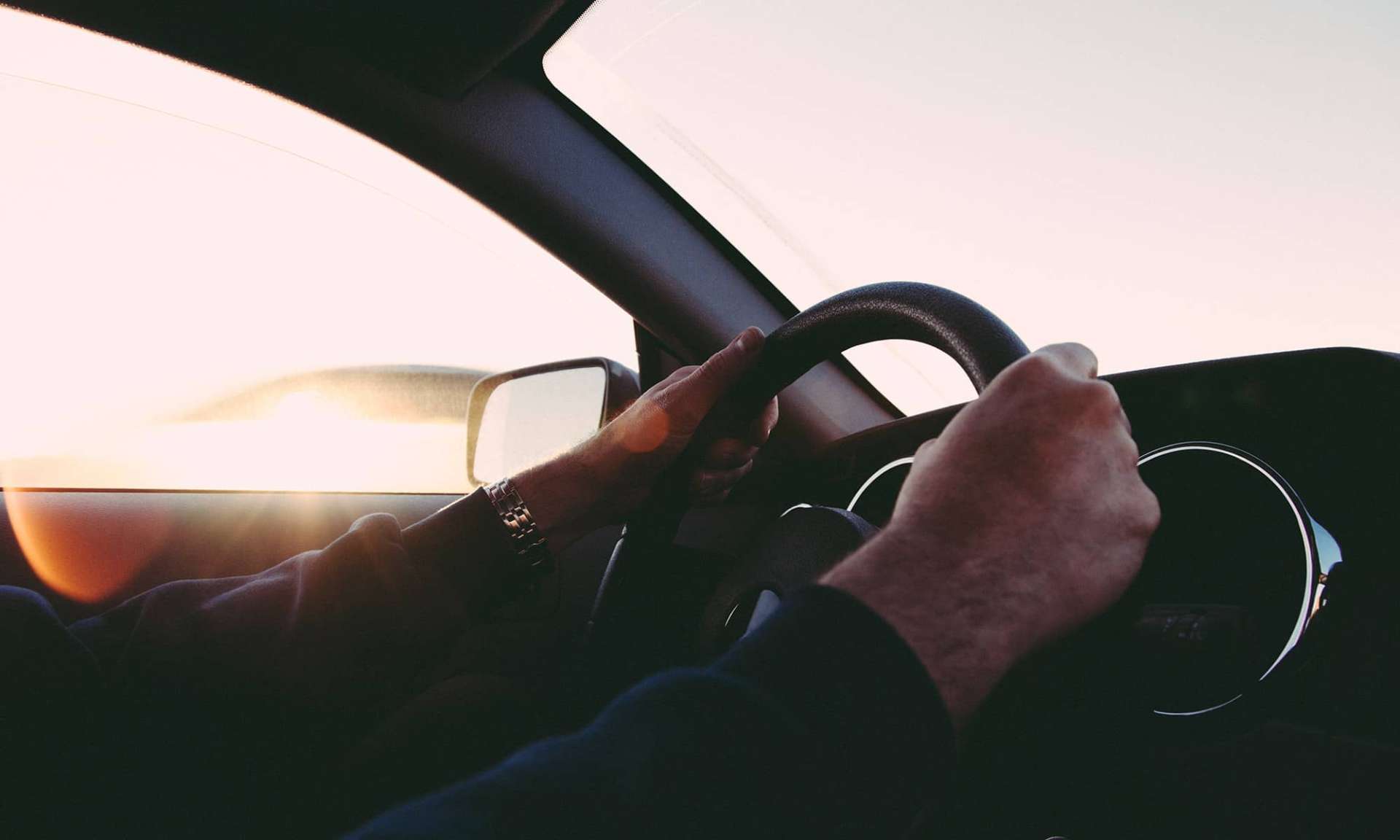 To make it easy on my pocket, I opted for DriveTime's special financing program, the rate buy-down program. This unique program helped me reduce the interest I have to pay over time and help me save my money. Here is the exact amount you should expect to incur on all loan fees.
Sign-Up Fees – Free
Interest Rate – minimum of 5.9% of the principal loan amount per month/year on approved credit
Fees such as documentation, tax, and titling vary by dealership and by state, so be sure to check with your sales consultant for a full breakdown of all charges related to your vehicle. In addition, you can see all fees prior to purchasing or leasing.
Document Required
When you are all set to buy the car, you need your license and proof of auto insurance. If you don't have the latter, you can get assistance from the DriveTime team.
Moreover, you need to show proof of income, for which you can present a pay stub, bank statements, and/or employer verification. Last but not least, you need proof of residence in the form of a utility bill and lease agreement.
However, if you do not possess the documents mentioned earlier, you can speak with a sales advisor who can offer other alternatives.
The DriveTime App
Thanks to the convenience of advanced smartphones, you can browse through the cars you'd like to buy by downloading the DriveTime app via the Google Play Store and the Apple Store.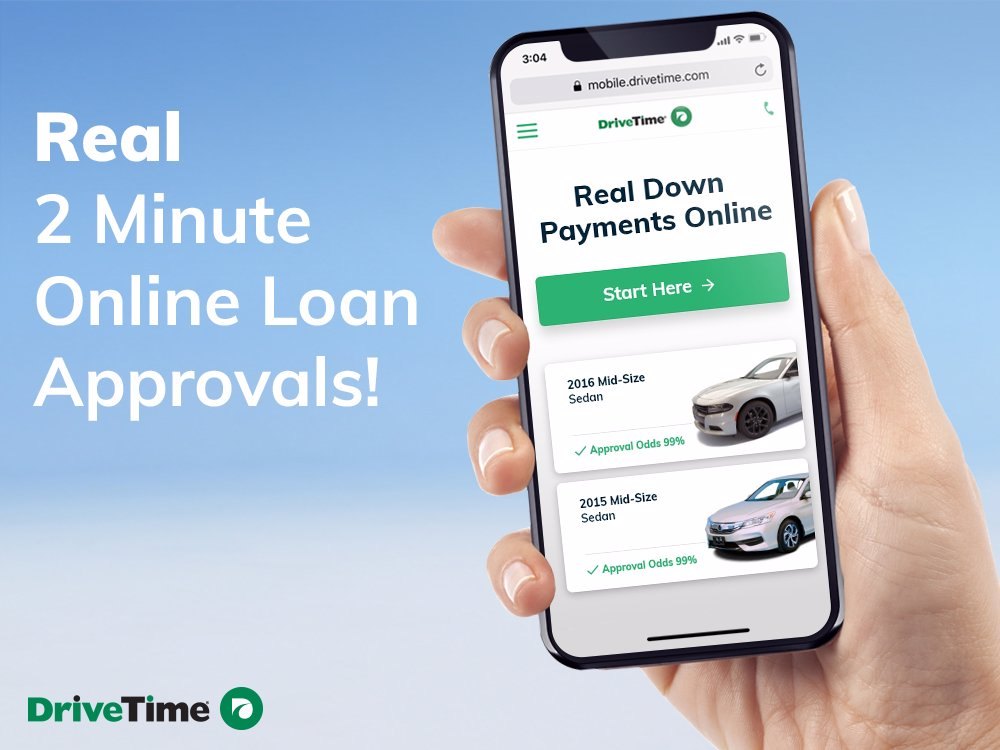 Similar to the website, you can view the vehicles with their extensive features. While I was using the website earlier, installing the app made the experience easier for me.
Additionally, you can see the real financing teams that give you details about your down payment and all financing alternatives.
DriveTime Contact Information
With DriveTime, you can get approved for car financing quickly and easily. Interested applicants can register themselves on the website, the app, or by visiting any one of the dealerships located across the nation.
Additionally, the dealership can be contacted by phone at 888-418-1212.
Conclusion
Car or auto loans are effective solutions if you don't have the available funds to purchase a vehicle immediately. Then, no matter your credit score, you always have an option that suits your needs in the market.
Disclaimer: There are risks involved when applying for and using financing and credit products. Ensure you consult the terms and conditions page before agreeing to anything.