People with less-than-great credit scores usually find it difficult to apply for personal loans. Typically, lenders require excellent credit to qualify for their loan products. This could be a major problem if a person with a lower credit score is faced with an urgent need for cash.
In my search for personal loans that could be availed by people with fair credit scores, I came across LendingPoint. It offers personal loans to borrowers with fair credit, and funding is fast, so they're suitable to fast cash needs.
In this article, I will talk about LendingPoint personal loans and their features, interest rates and fees, and the application process. Read on to learn more about LendingPoint loans below.
An Overview of the LendingPoint Personal Loans
Examining the Features of the LendingPoint Personal Loans
Interest Rates and Fees to Remember
Applying for a LendingPoint Personal Loan
Managing Your Loan Account
The LendingPoint Mobile App for Android Devices
The LendingPoint Mobile App for iOS Devices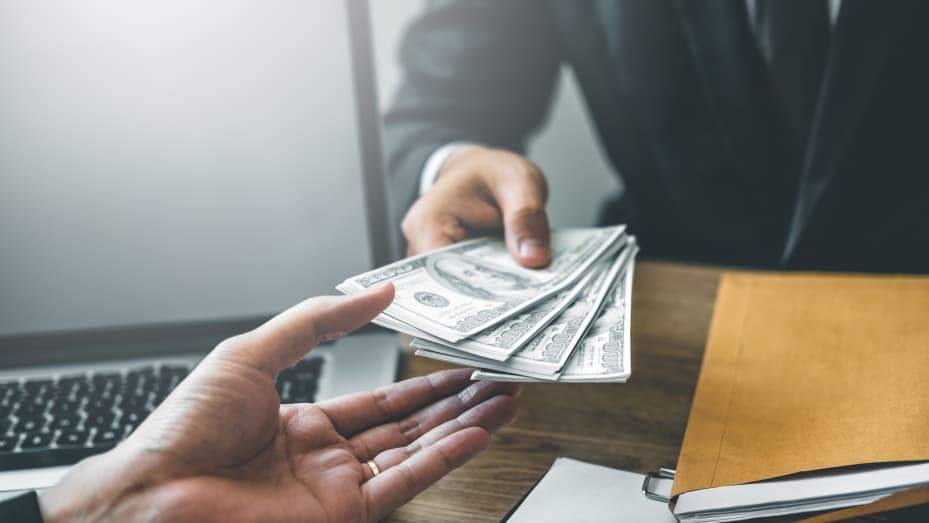 An Overview of the LendingPoint Personal Loans
What sets LendingPoint personal loans apart from others is that the company caters to borrowers with credit scores of as low as 580. Other lenders usually require a score of between 670 to 850 to apply for similar loans.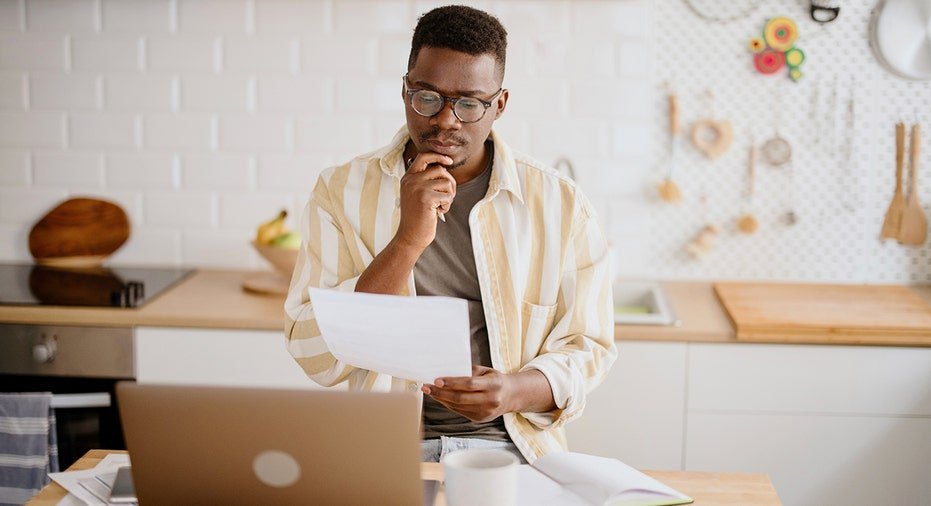 Lenders that entertain fair credit borrowers give them lower maximum loan amounts. However, with LendingPoint, lenders can borrow from a minimum of $2,000 to a maximum of $36,500.
The company also comes up with fast decisions on loan applications and disburses them as fast as the next business day.
This makes LendingPoint personal loans best for people who need fast money for emergencies.
Get to Know LendingPoint as a Company
When getting loans, it's only logical to try to know more about the lender first. LendingPoint is an Atlanta-based financial technology company that offers personal loans and business financing options in the US.
The firm was founded in 2014 on the idea of providing access to loans by going beyond the FICO-based creditworthiness evaluation. It uses artificial intelligence (AI) and data models to improve its process.
As a result of the development of these models and algorithms, LendingPoint was able to grant access to consumers with credit scores between 500–850, which are usually excluded by traditional lenders.
Examining the Features of the LendingPoint Personal Loans
Loaning from LendingPoint comes with some notable features. I like their pre-qualification process when applying for a loan because it only involves a soft credit check that won't affect my credit score.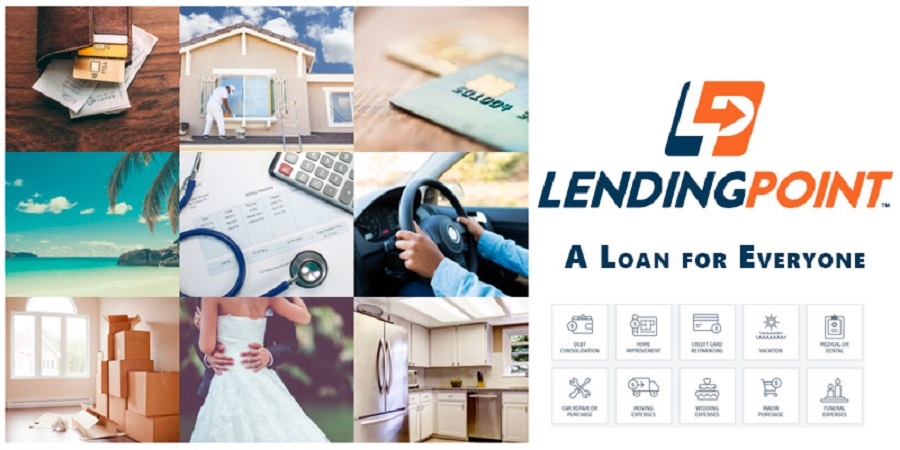 To pre-qualify, all I had to do was to fill out a simple form online on the company website, submit it, and wait for LendingPoint to send me back the available loan amount and payment options that I qualify for.
LendingPoint makes sure that their fast cash is fast by offering its decision on your loan super quick.
Because it uses AI and a proprietary algorithm, LendingPoint can send you its decision within seconds, but it may still ask for additional documents.
Other Details to Consider
The LendingPoint personal loan can be used for any legal personal expense or purchase, such as home improvements, emergency repairs, medical expenses, or even travel.
Possible loan terms range between 24 months to 60 months and may be issued by the company's third-party partners, such as FinWise Bank.
In addition, the maximum loanable amount will be determined by LendingPoint based on what it deems to be affordable to me. It takes into account my current debt-to-income (DTI) ratio and payment-to-income (PTI) ratio.
Interest Rates and Fees to Remember
LendingPoint personal loans come with fixed interest rates which will depend on the borrower's creditworthiness. Annual percentage rates (APRs) may go from as low as 9.99% to as high as 35.99%.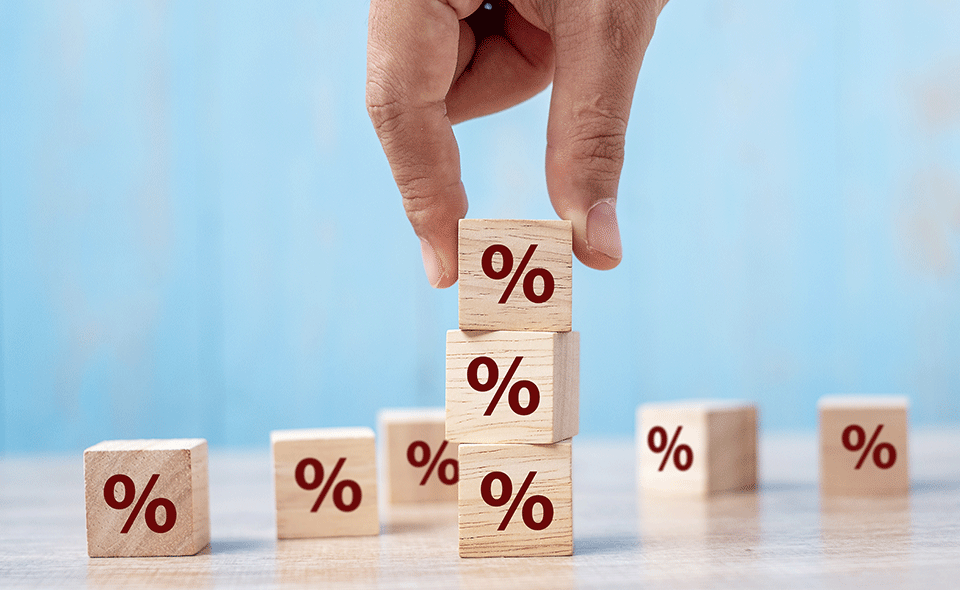 A downside I found with LendingPoint is that it charges origination fees that other lenders do not. These fees will depend on your area of residence and can range between 0% to 6% of the total amount.
Currently, LendingPoint does not charge any late fees, but this may change at any time according to the company's terms and conditions. There are also no application fees or prepayment fees.
Qualifying for a LendingPoint Personal Loan
Beyond the credit score of 580, there are other qualifications that I needed to take note of when considering a personal loan from LendingPoint. The most basic is the age requirement, which is at least 18 years.
I also should be able to present a photo ID that's been issued by a federal, state, or local government. Just like with other financial transactions, a Social Security number needs to be provided.
Additionally, I also need to have a bank account in my name that LendingPoint will be able to verify. People with a bankruptcy on their credit report may still be considered, provided it was discharged at least 12 months prior to application.
Applying for a LendingPoint Personal Loan
If you've checked all the boxes of the qualifications I mentioned above, then it's time for me to discuss the application process. First, you need to undergo the pre-qualification process I discussed earlier.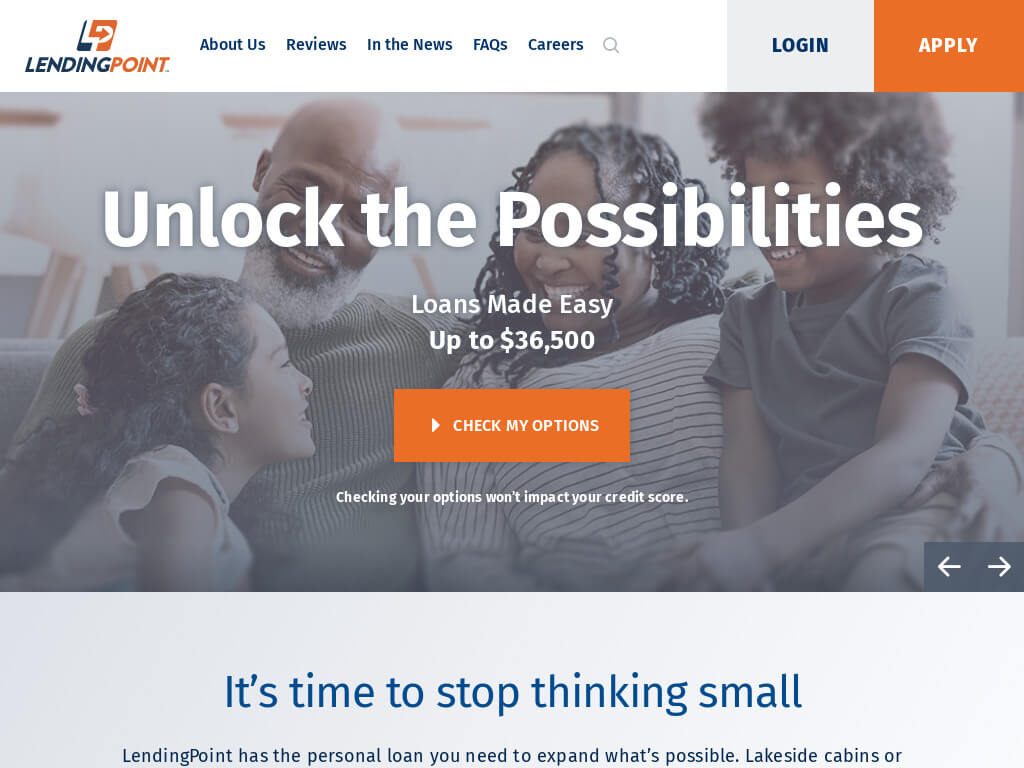 The LendingPoint form will require several details, including your desired loan amount, loan purpose, and income information. You will also need to provide personal details, such as date of birth, email address, and phone number.
Once you're done filling out the online form on the website, hit the Check My Options button, and it will immediately run a soft credit check and send you offers based on your provided information.
Accepting an Offer and Receiving Funds
If you decide to accept a personal loan offer from LendingPoint, you will be asked to provide additional documents to proceed with the approval. These will include proof of income, bank statements, a voided check, and a driver's license.
After you submit these documents, LendingPoint will run a hard credit check to finalize the offer. This credit check will appear on your credit report and may cause a slight but temporary decrease in your credit score.
You will then need to sign the final offer containing the loan terms and agreement, and if everything goes well, you will receive the requested funds in as little as one business day.
Managing Your Loan Account
I should emphasize that the process of getting a personal loan does not end with receiving the funds. You must make sure that you manage your loan account and make your payments in a timely manner.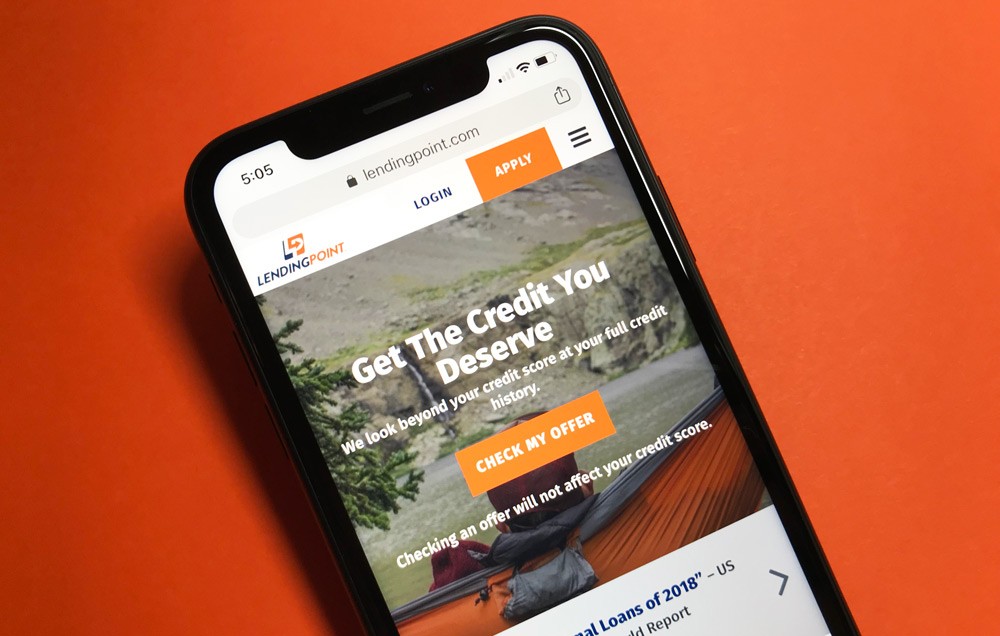 Luckily, LendingPoint provides a dedicated customer portal for all its existing borrowers.
All you need to do is create an online account to manage your payments and review your loan details.
I love how the company also has its own mobile app so that borrowers don't have to use a computer just to access their loan accounts. They can do this anytime and anywhere using their mobile devices.
Company Contact Information
If you have questions or concerns, you may contact LendingPoint's customer support team via email at [email protected]
You may also call them thru phone at 888-969-0959.
The company's corporate headquarters is located at 1201 Roberts Blvd NW Ste 200 Kennesaw, GA, 30144-3612.
The LendingPoint Mobile App for Android Devices
Aside from LendingPoint's online portal, you can also manage your loan account using the LendingPoint mobile banking app. It is free to use and is available for both Android and iOS platforms.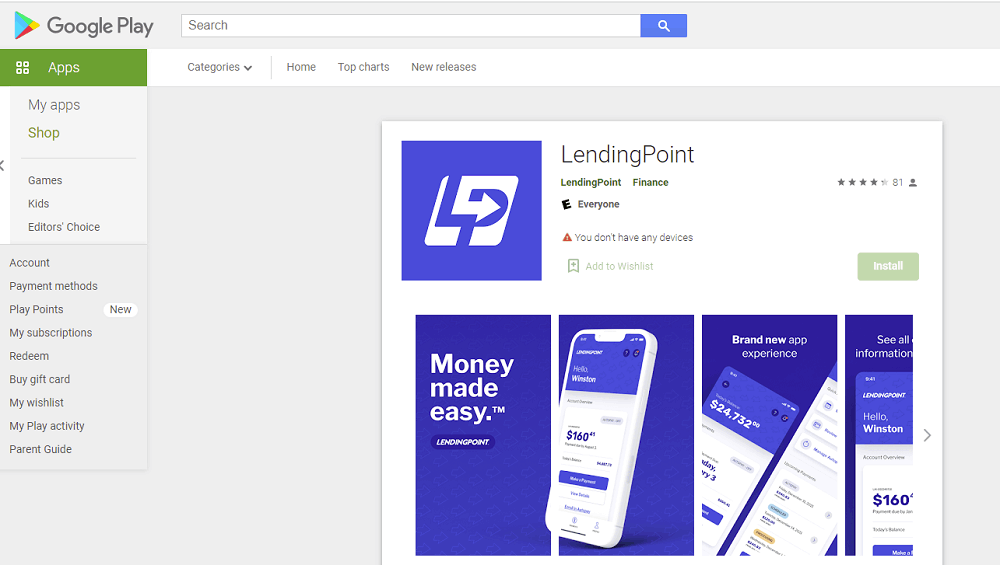 Android device owners will find the app on the Google Play Store in the Finance category under the name "LendingPoint".
To initiate the download process, tap on the Install button and wait for it to complete. Once it's finished, the app will automatically begin installing on your Android device.
Downloading and Installing the Android App
The LendingPoint mobile app has a file size of 31 MB and will require your device to run on Android 5.0 and up in order to function properly.
It is currently on version 4.1.2 and received its last update on December 17, 2021.
The LendingPoint Mobile App for iOS Devices
On the other hand, iOS users will find the LendingPoint mobile app on the Apple App Store in the Finance category by the name "LendingPoint".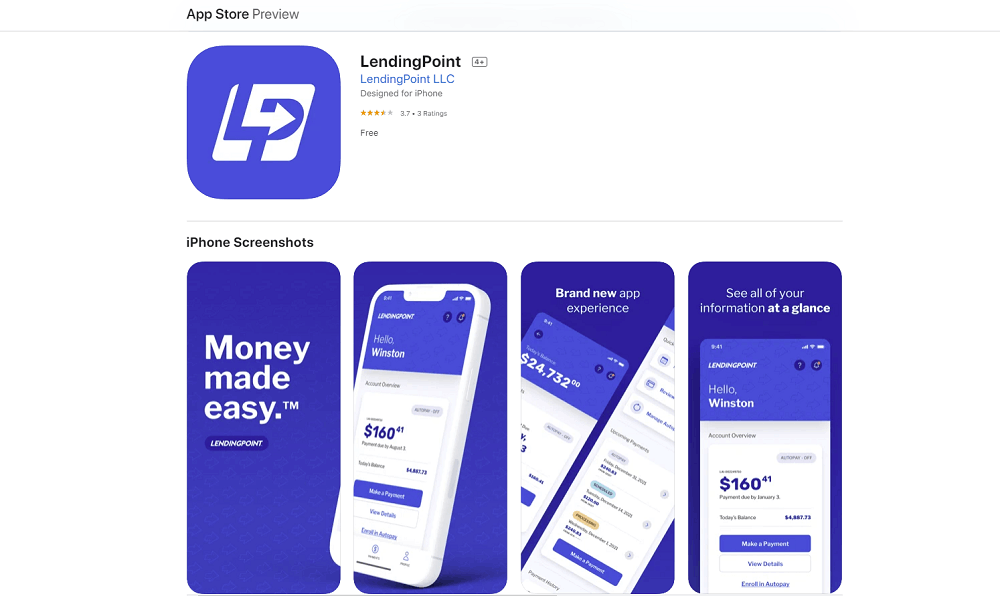 To download the LendingPoint mobile app, tap on the Get button and wait for the entire download process to finish.
Once all files have been downloaded, it will automatically begin the installation.
Downloading and Installing the iOS App
The iOS version of the app has a smaller file size compared with the Android app, requiring 23.9 MB of storage space. It needs iOS 11.0 or later to work on both the iPhone and the iPod touch.
It may also be used on a Mac, provided that it runs on macOS 11.0 or later, or it's a Mac with Apple M1 chip.
Conclusion
Overall, I find the LendingPoint personal loan to be a great option for people needing fast cash but have not-so-stellar credit scores. They just have to make sure to use the pre-qualification process to evaluate whether they can manage the rate and terms they are offered.
Note: There are risks involved when applying for a loan. Consult the company's terms and conditions page for more information.