There are times in my life when I need a bit of financial help, and nothing comes easier than getting a loan. Whether it be for medical emergencies, consolidating debt, purchasing big-ticket items, or renovating a home, applying for a loan can make these happen.
Taking out a loan often requires me to search high and low to find the best rates and offerings out there. I find this to be quite a pain, especially when there are various lenders and institutions out there. This is why I appreciate what LendingTree has to offer.
LendingTree makes it easier and more convenient for me to shop around for the right loans for me and my needs. Get to know what LendingTree has to offer and how to apply for a loan using this platform.
About LendingTree and How It Works
Features and Benefits of a LendingTree Loan
How to Apply for a LendingTree Loan
LendingTree Loan Rates and Fees
How to Manage a LendingTree Loan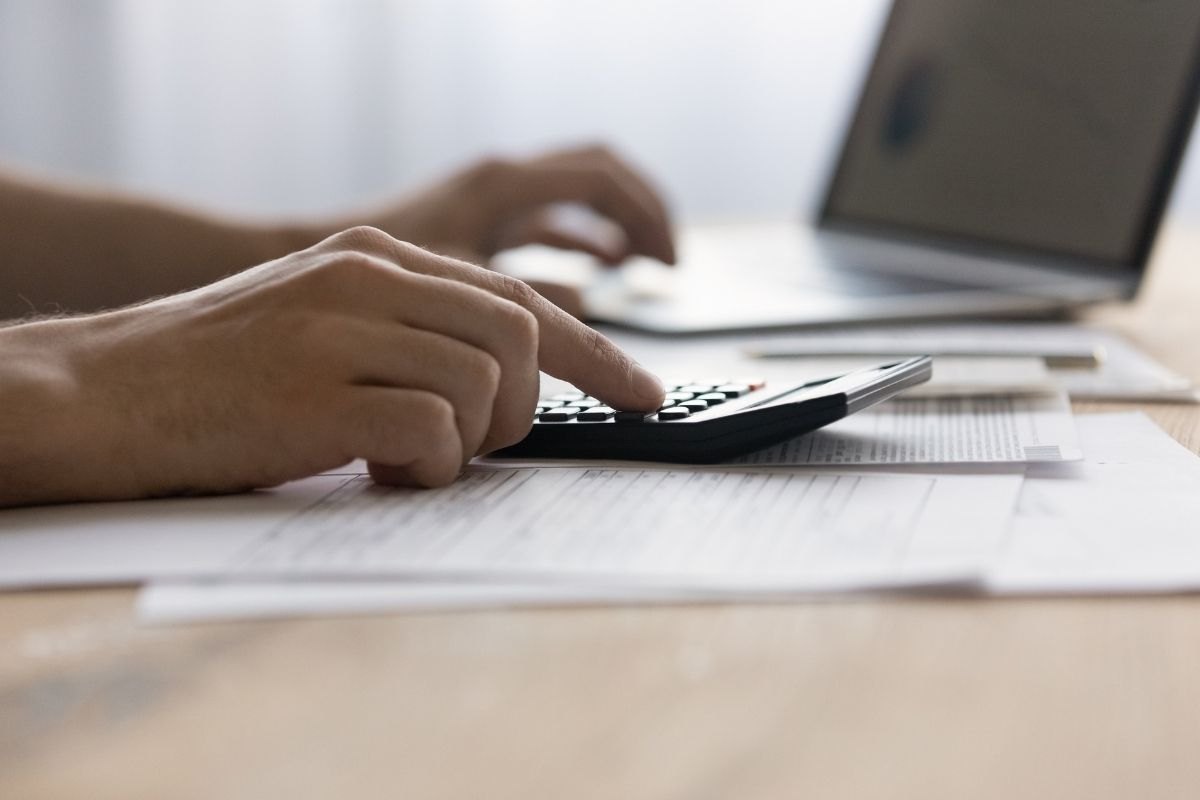 About LendingTree and How It Works
LendingTree is an online loan marketplace that brings together a wide range of loan types and options from different lenders and financial institutions. More than this, the platform provides comparison services for different educational loans and auto loans on the market.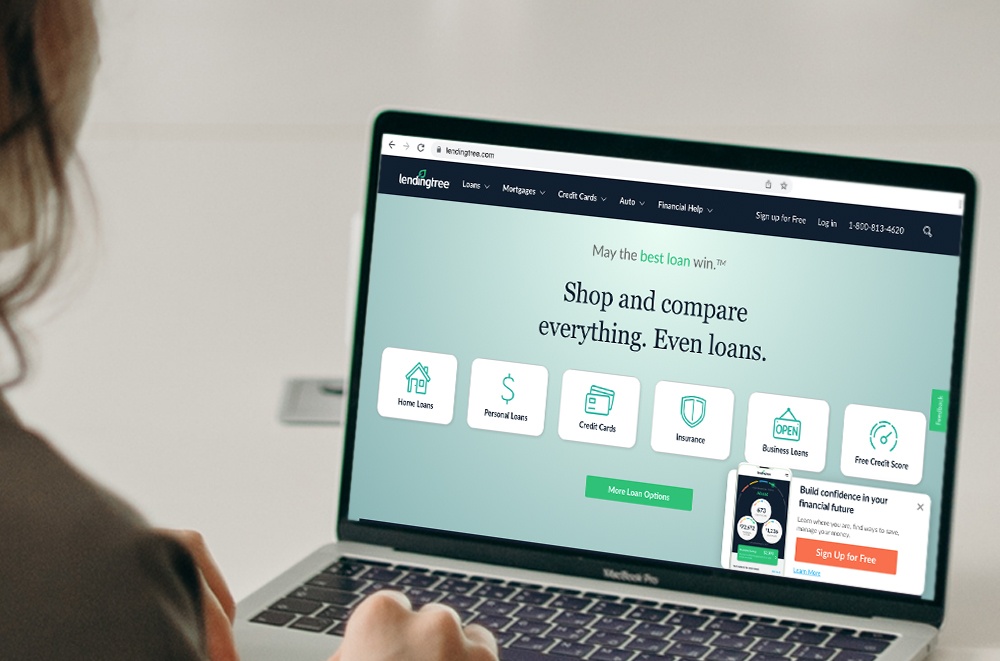 I find that it is important to emphasize that LendingTree is not a lender itself.
It is an online lending marketplace that lets borrowers like me get in touch with different loan operators and institutions through a more accessible platform or channel like LendingTree.
LendingTree has been in operation since 1997 and is considered the largest lending marketplace in the United States today.
Different Types of Loans Available
I believe that LendingTree's claim of being the largest and leading lending marketplace in the country is not unfounded.
After all, there are various offerings and services that can be found under it and it sure caters to just about every individual out there.
There are various products for different types of needs. There are home mortgages, home refinancing options, personal loans, auto loans, student loans, debt consolidation options, and home equity offers, to name a few.
Features and Benefits of a LendingTree Loan
One of the standout features of a LendingTree loan is that it helps me get the best deals possible on the type of loan I need. In just a few short minutes, I can get multiple offers right at my fingertips, making it easier and more efficient for me to compare packages and rates from different lenders.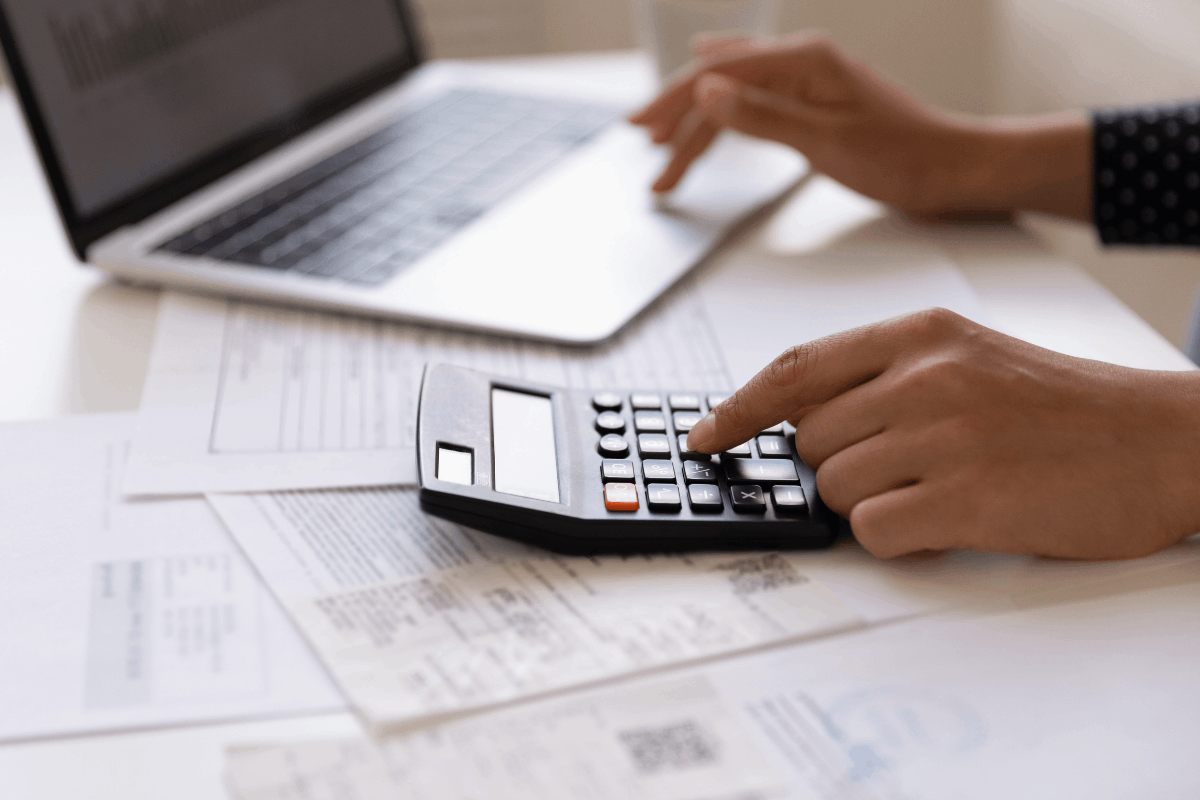 By being able to see different quotes and information from multiple lenders, I can complete loan applications in LendingTree equipped with much more information than usual. I appreciate being able to make comparisons relatively quickly.
With the numerous financial products and loan options available, I have the freedom to choose what loan type works best for me and my needs. For example, I believe that applying for a personal loan is best for my needs since I can use it for different concerns.
There are also numerous education articles and blogs that tackle different types of loans. With these insightful blogs, I have gained more insight not only on how to apply for one but also on how to choose the right type of loan.
Know the Terms Upfront
Thanks to the streamlined loan request process brought forward by LendingTree, I already know if I am qualified for a particular loan I have been eyeing without hurting or affecting my credit score.
What's more, this approach gives me peace of mind knowing I know all of the terms are prior to accepting any deal. The rates from participating lenders are competitive and allow me to borrow anywhere from $1,000 to $50,000.
LendingTree offers me the ability to negotiate a deal with lenders and institutions. This way, I have a better chance not only of lowering the interest rate but also improving the overall costs and fees that come with closing the deal.
How to Apply for a LendingTree Loan
There are three main steps in getting a LendingTree loan. The first is to check my credit score and gauge my creditworthiness. This is particularly crucial for lenders as it determines my eligibility based on factors, such as my financial history, credit score, income, and debts.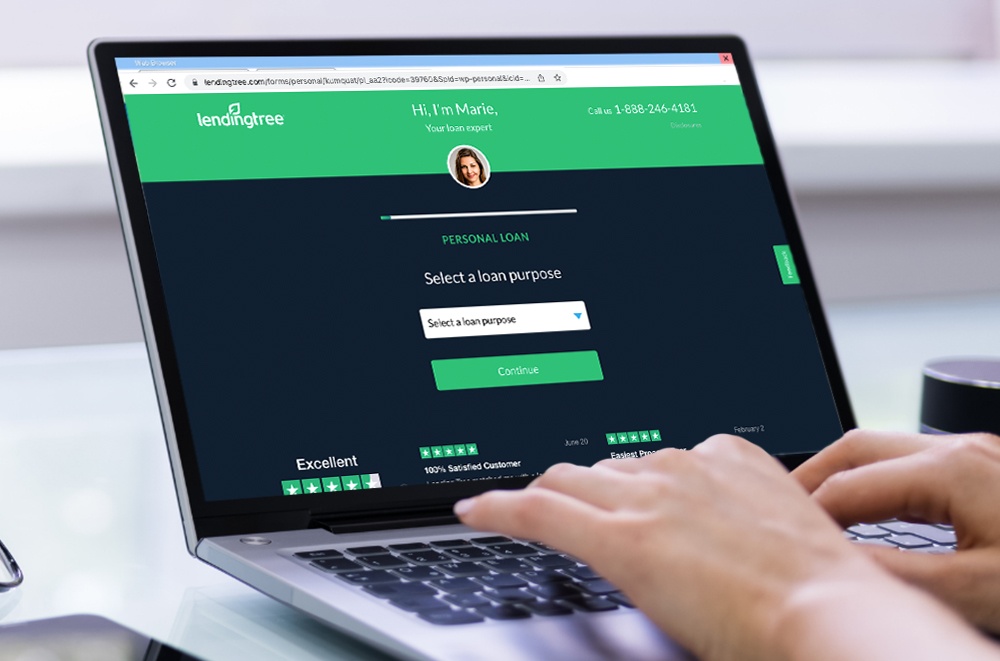 Once I knew my credit score, I started my search for different lenders and tried to gauge my qualification for the type of loan I'm looking for. This stage allows me to find out if I pre-qualify based on the creditworthiness information I provided.
I will then get personalized rates and offers from up to five lenders to choose from. After I review the offers and make a choice, all I have to do is apply. Unlike the prequalification offers, my application now requires a hard credit check which will impact my credit score.
After providing information about my financial and personal background, and important supporting documents, I will receive the status of my application on the same day. Depending on the lender, I can receive the funds into my account on the same day or within a few days.
Eligibility Requirements and Qualifications
When applying for a personal loan from LendingTree, I needed to provide information and documents proving my credit score, my payment history, and my income. The higher my credit score, the better the rates and offers I'll get, and the more I'll increase my chances of getting approved for a loan.
My overall payment history and creditworthiness go hand-in-hand with my credit score. This allows lenders to see if I pay my dues on time. On top of these, I also needed to provide my income to show that I am capable of paying back my loan.
Apart from these, I also needed to provide documents to prove my identity, income, and employment information. I also must provide my residential address.
LendingTree Loan Rates and Fees
LendingTree loan rates vary from one lender to another. This is because lenders give out personalized rates and offers depending on a borrower's needs. The rates and offers that I receive from lenders may not necessarily be the same as what other borrowers can get.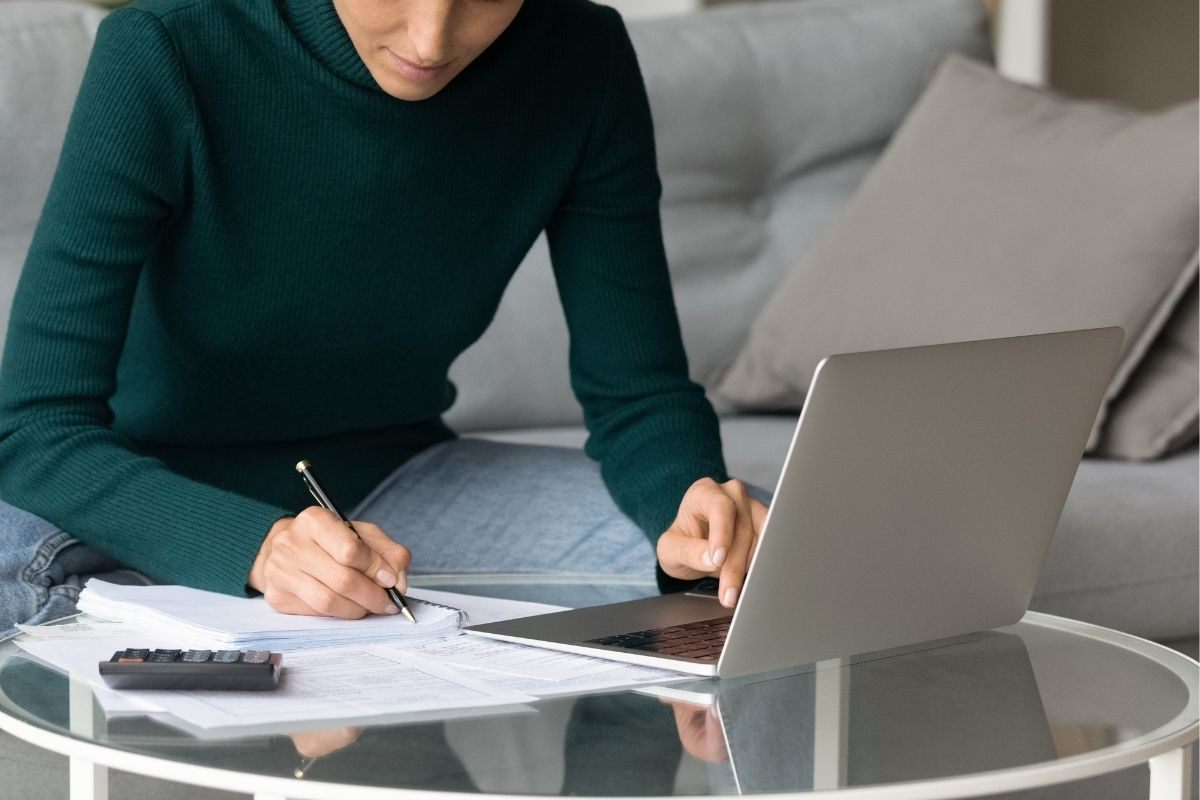 Apart from the personalized offers, the rates and fees offered also take into account the amount being borrowed, the borrower's credit score and creditworthiness, and other deciding factors.
Below are some of the personal loan rates available on LendingTree for 2022.
APR – 2.49% to 35.99% depending on the credit score
Origination Fee – 1% to 8% of the total loan amount depending on the applicant's credit score
Closing Costs – Varies from one lender to another
Prepayment Penalties – Varies from one lender to another
Contacting LendingTree
For more information about LendingTree and its different loan offerings, applicants can reach out to the company by calling their customer care hotline at 800-813-4620 from Mondays to Saturdays.
Meanwhile, individuals who do not want to provide their phone number upon application or pre-qualification may reach LendingTree at 1-888-272-1355 or at 888-246-4171.
The main office of LendingTree is located at 1415 Vantage Park Drive, Suite 700, Charlotte, North Carolina 28203. I can either make an appointment to visit their head office or to write to this address. Their main office can be reached at their telephone number 866-501-2397.
How to Manage a LendingTree Loan
I can manage my LendingTree loan from the Lending Tree: Finance Tracker mobile application. The app is available for download on both the App Store for Apple users and the Google Play Store for Android users.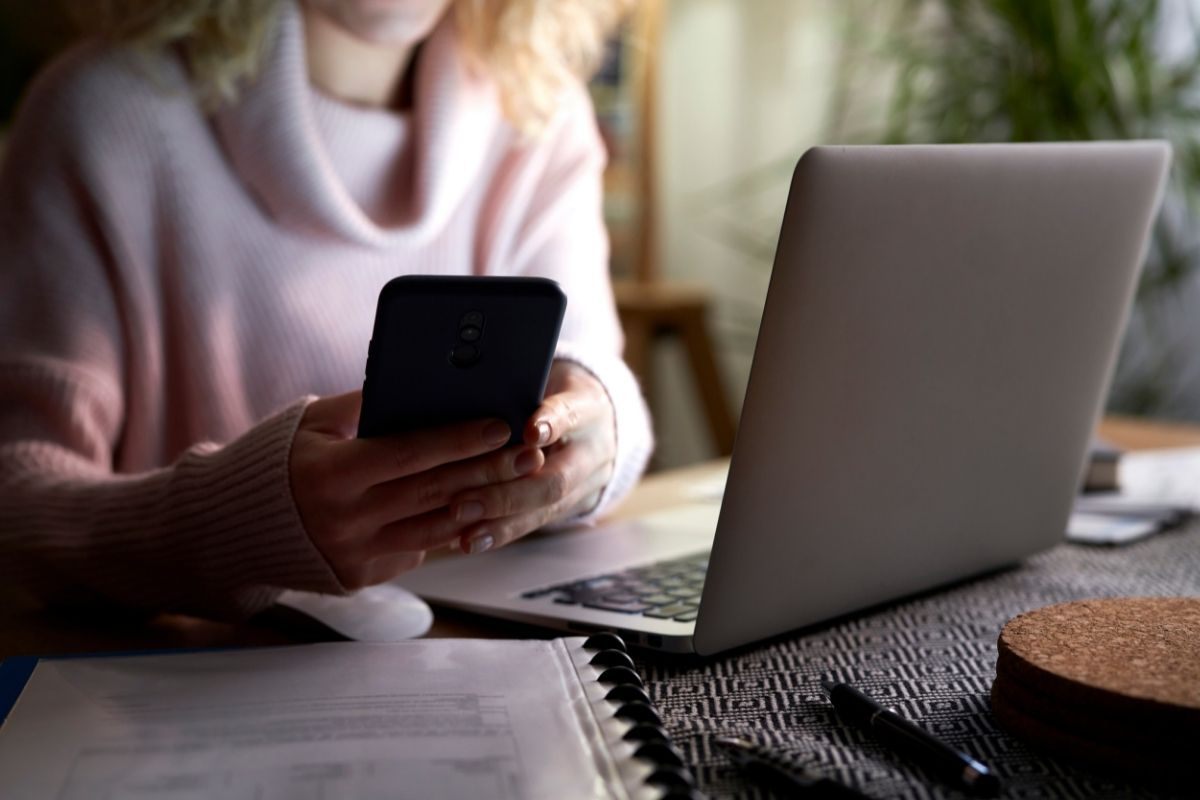 The mobile application is useful not only in helping me track my finances but also help me sync my accounts, making payments and transfers a breeze. I can access my loans from here and even have this information with me even when I'm on the go.
Further Features of the LendingTree App
The beauty of the LendingTree app is that I can constantly check and monitor my credit score for free as well.
I can also check on the status of my application or find better rates and comparisons through LendingTree's vast lending network and more.
The app gives me personalized recommendations on how I can improve my finances and provides me with an overview of my progress through reports. The helpful tips and insights are very valuable to me.
The Bottom Line
LendingTree's wide network of lenders and loan options allows me and other borrowers to choose lending offers that are right for every circumstance. By partnering with some of the largest and most reliable lenders, it makes the application process easier and more seamless than ever.
Disclaimer: There are risks involved when applying for and using a loan. Please see the bank's Terms and Conditions page for more information.
References
LendingTree – LendingTree: May the Best Loan Win
App Store –
‎LendingTree: Finance Tracker on the App Store

Terms and Conditions – Personal Loan Agreements: How to Create This Borrowing Contract